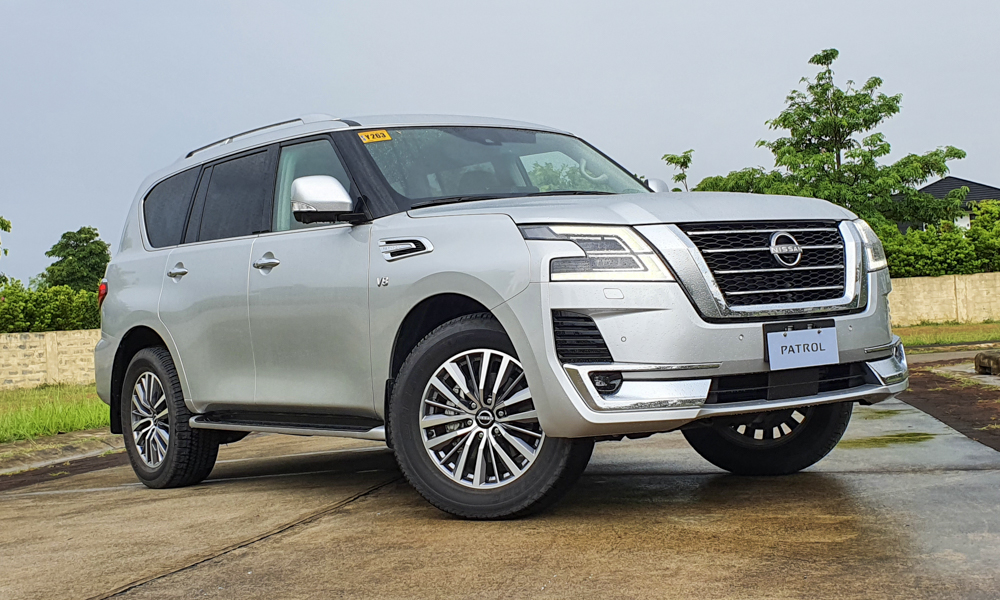 Let me start this review by making it clear that the Nissan Patrol will not win any awards for fuel economy. It has a massive V8 engine that drinks gasoline, so it is anything but frugal. Anyone who buys this car will surely have more than enough resources to pay for its maintenance and running costs.
Now that that's out of the way, we can see what makes the Patrol tick. It's called the Armada or the Infiniti QX in other parts of the world, and the current Y62 version has been around since 2010. Much like its archnemesis, the Toyota Land Cruiser, the Patrol's model cycle is quite a long one compared to other members of the Nissan family.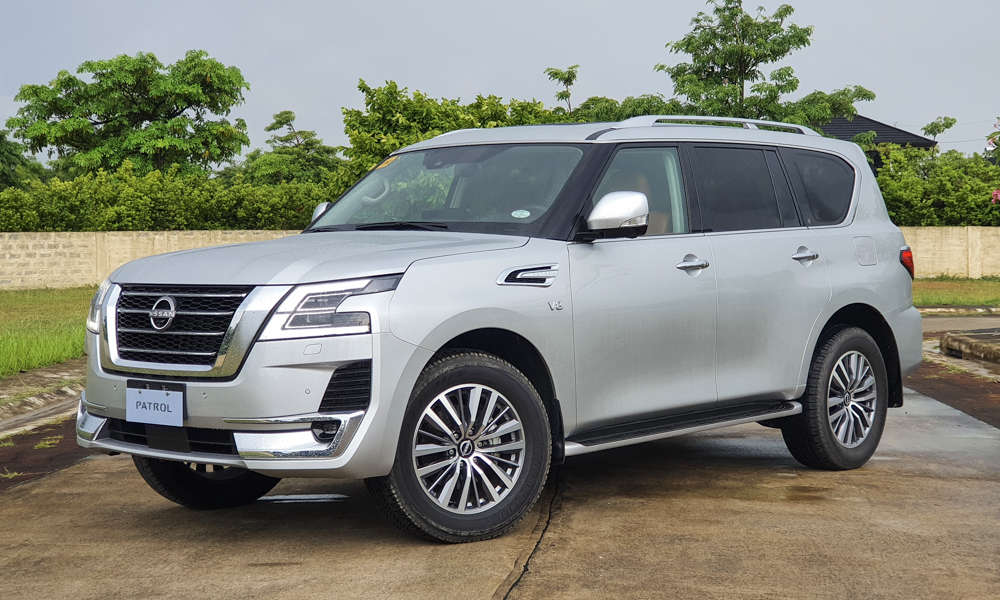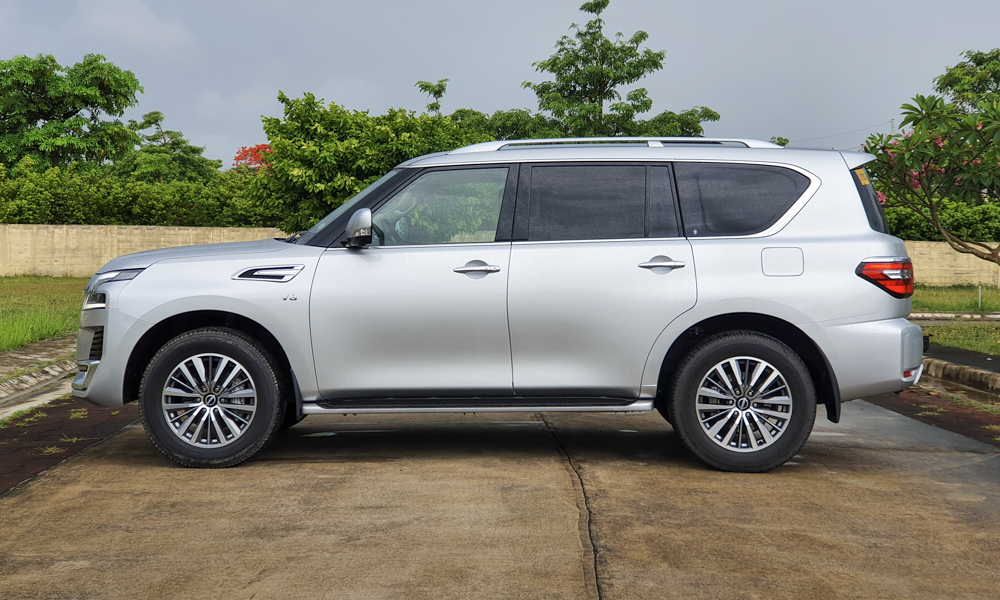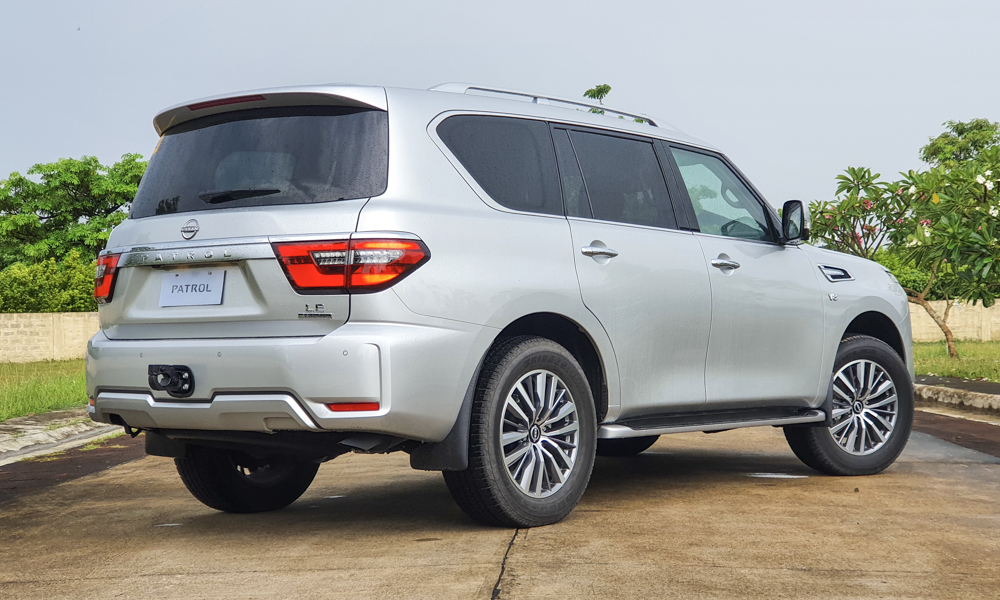 One thing that I've thoroughly underestimated about the Y62 is its size. I've seen one before, and it looked quite big. But it was only when I borrowed one that I truly realized the literal enormity of the barge I had to pilot for a few days. My daily driver is a Toyota Hiace, so SUVs don't really faze me anymore. But for some reason, the Patrol looked and felt massive. And a quick glance at the spec sheet revealed that its dimensions closely matched those of my 12-seat van.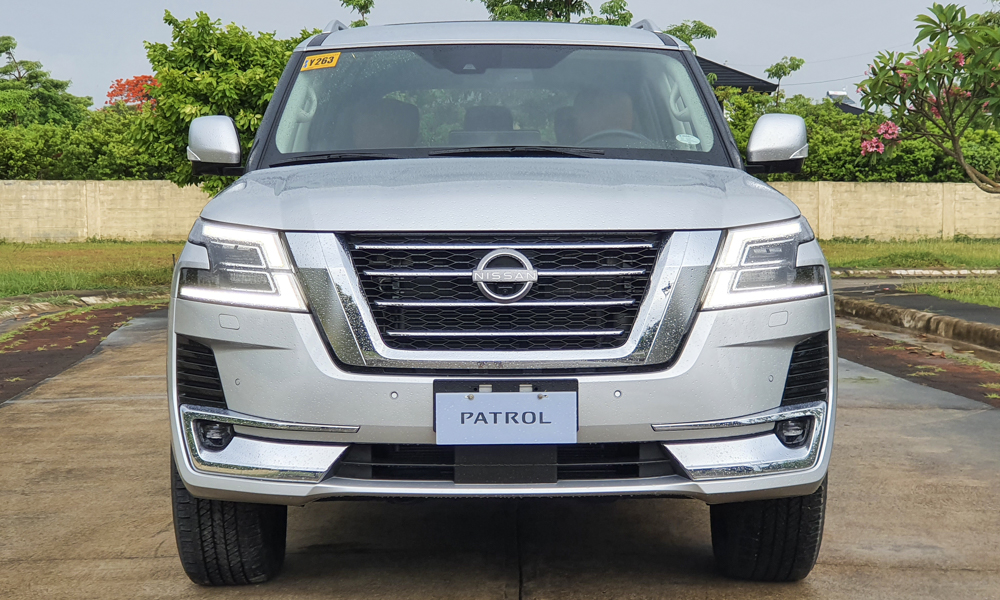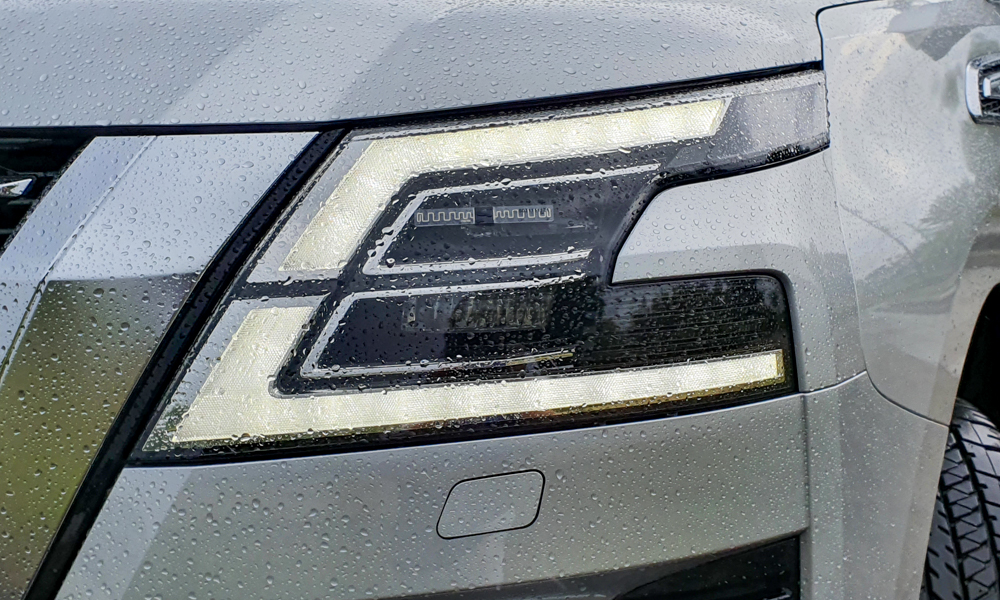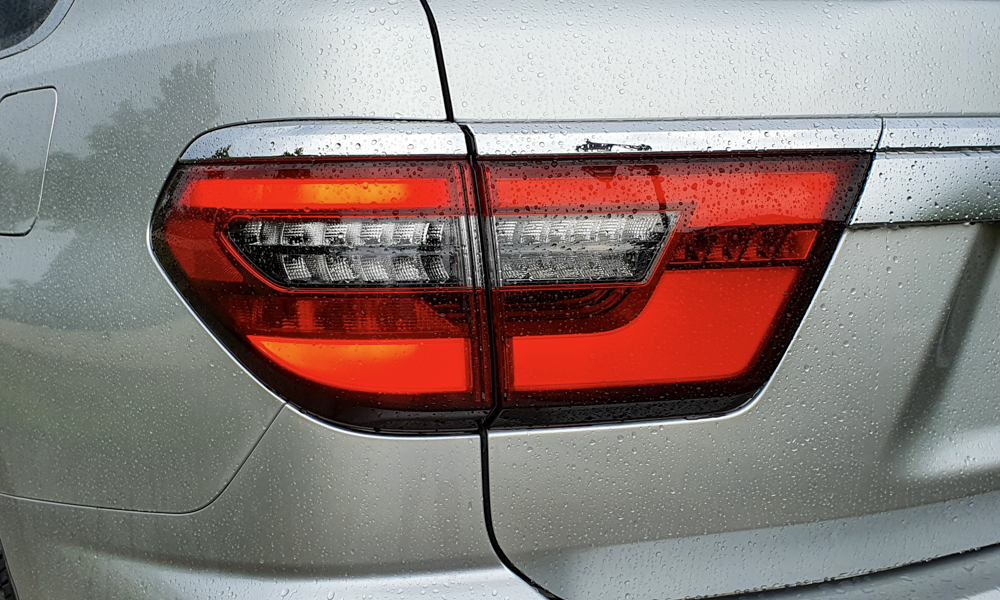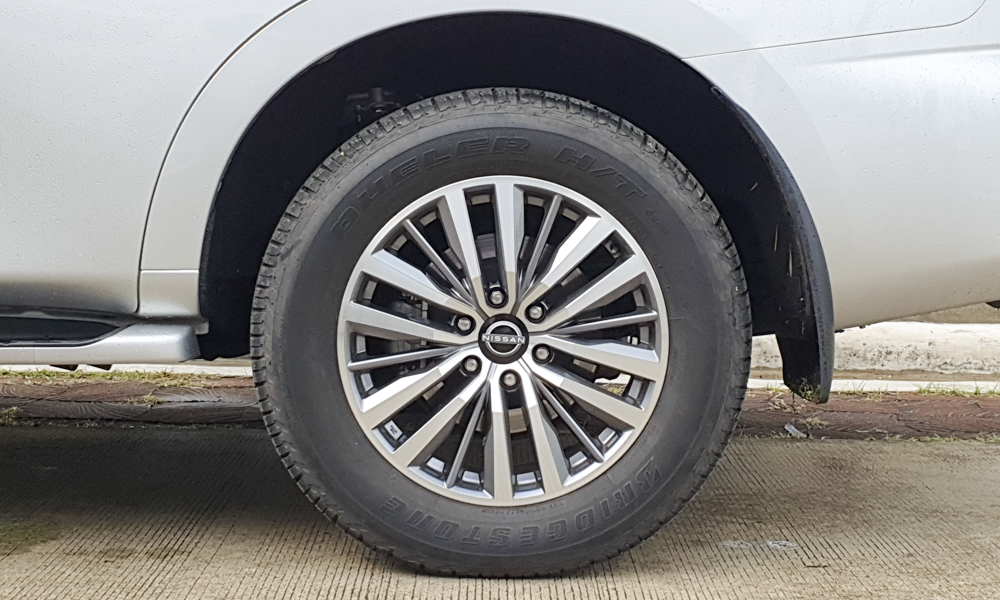 Amping up the Patrol's road presence is its updated face. The lines of the daytime running lights are thick enough to be headlights. And the V-motion grille comes at you like a school bully challenging you to a fight. Bringing everything together is the stock horn that is just as loud as aftermarket offerings. I went to two villages where I'd normally surrender my license, but the guards just waved me through—never asking me for any identification.
But that's about as scary as the Patrol can get because this car is practically one giant softie. The Y62 is a curvaceous creature, so it's hard to find any acute angles or sharp edges. The wheels are not giant studded dubs shod in low-profile tires. The amount of shiny chrome is tempered by brushed-aluminum bits. The Patrol is big, but it isn't loud.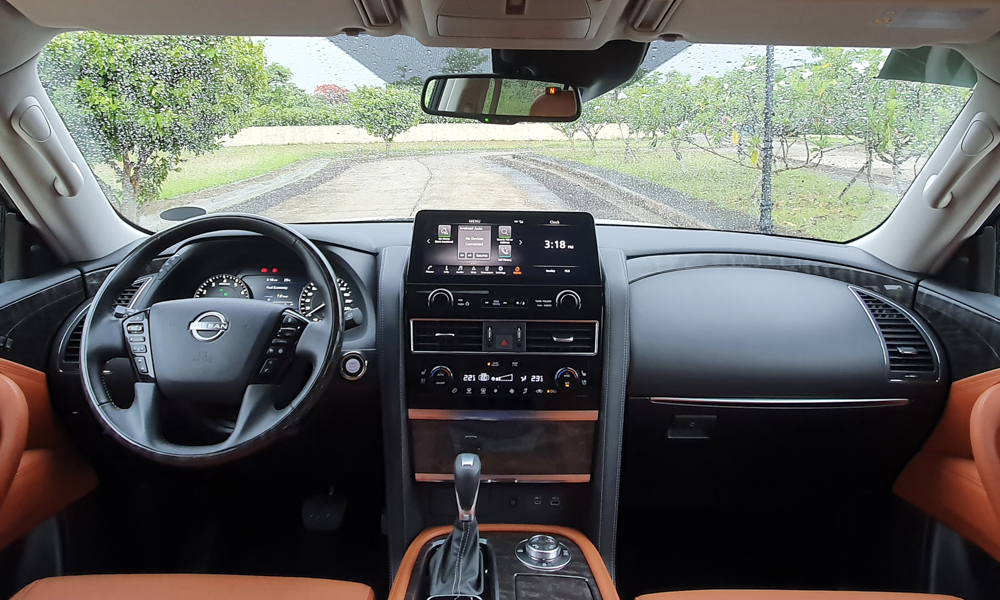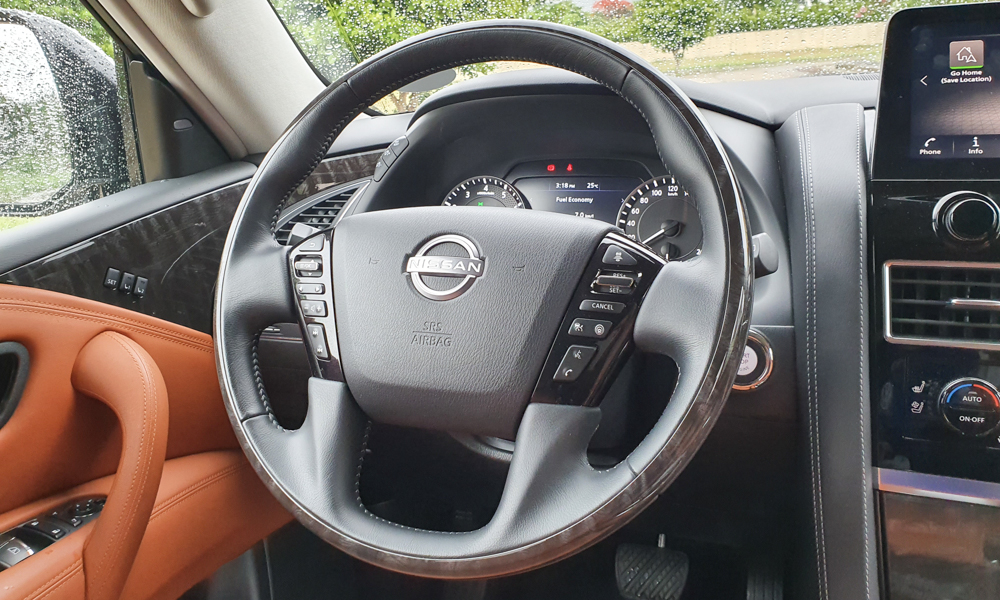 Jump inside and the controls don't require coffee stirrers to press. The buttons aren't labeled with hieroglyphics, and they all have a satisfying feel when your fingers put pressure on them. And it seems that there aren't that many to play with as well. The mid-cycle update ditched the Infiniti-style infotainment system and replaced it with a touchscreen that has Apple CarPlay and Android Auto.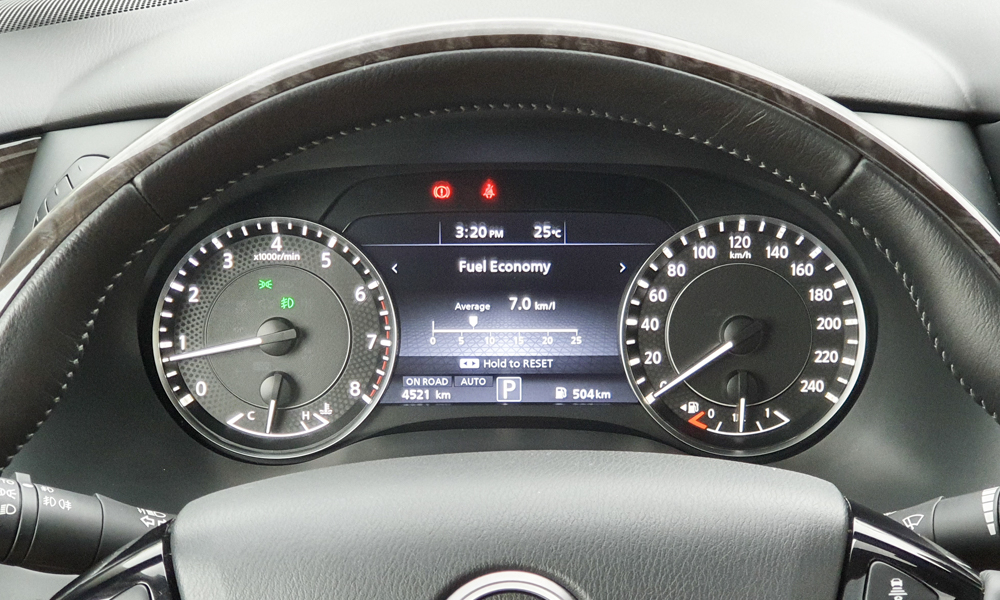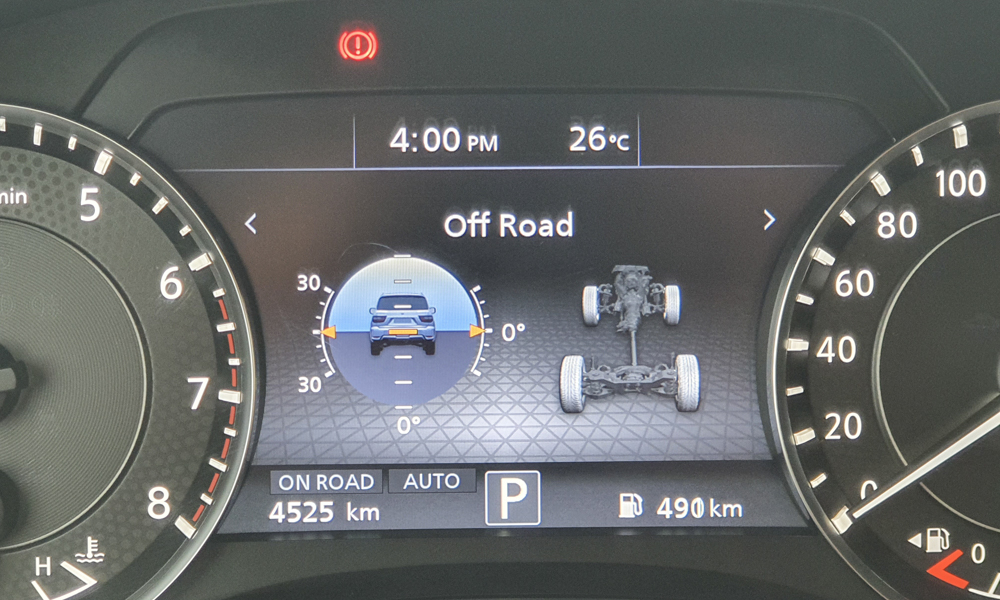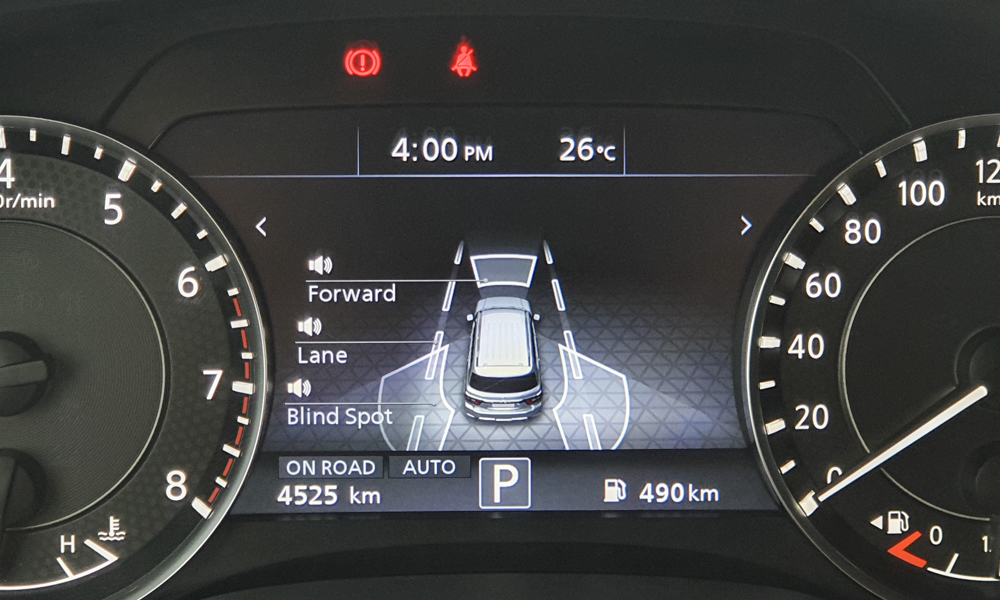 Even though Nissan prides itself on the Zero Gravity seats fitted to the Navara, none of that is in the Patrol. The interior has thickly cushioned chairs that are simply soft and comfortable just like a sofa. Again, the Y62 is a relatively old-school beast, but there are some clients who prefer this type of ride. In a good way, it reminds you that back then, luxury was as simple as putting massive couches in your vehicle.
Speaking of the cabin, the tan theme is exclusive to vehicles painted in Brilliant Silver like this demo unit. I wasn't a fan of it initially, but the color grew on me as it really looked good under the morning sun. If you want a plain-black interior, get a Patrol in Black Obsidian or Pearl.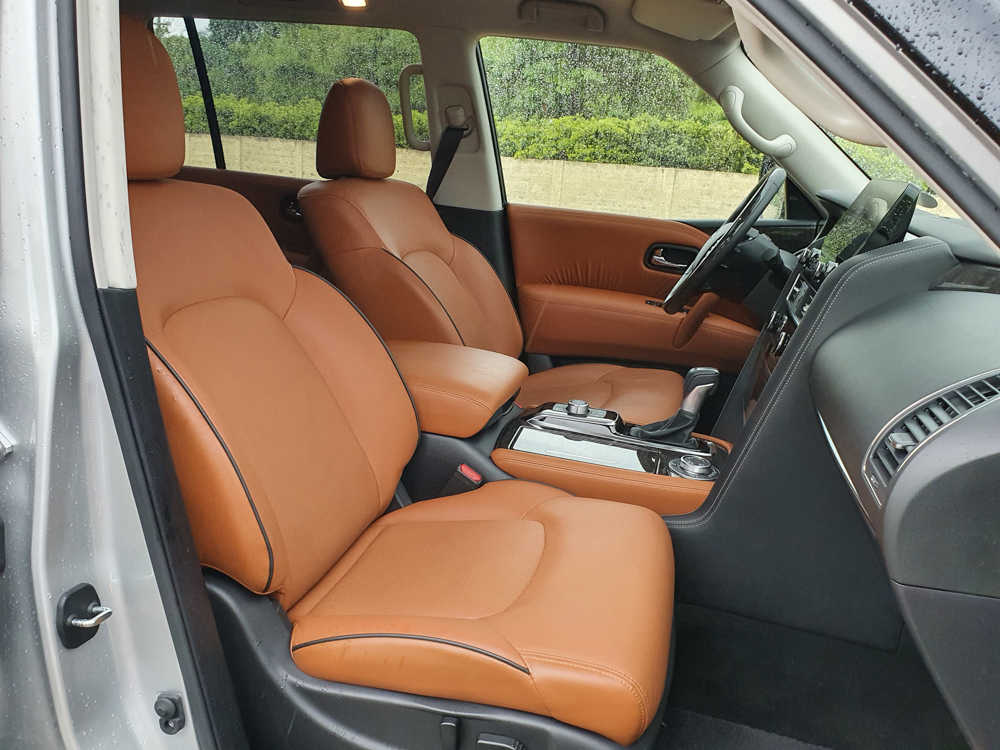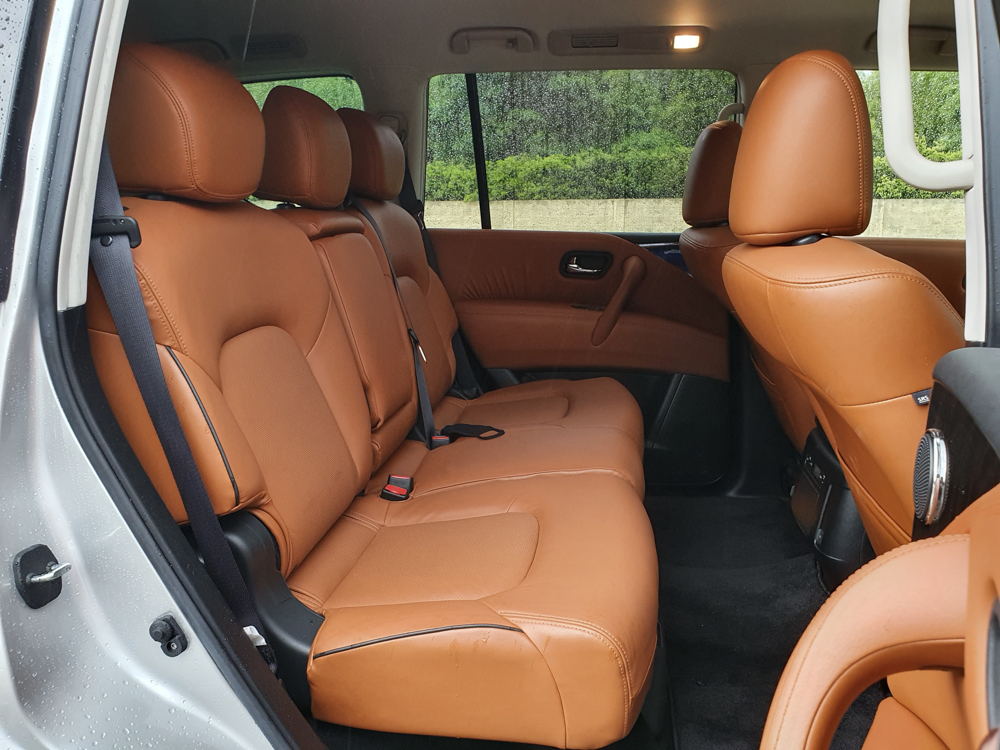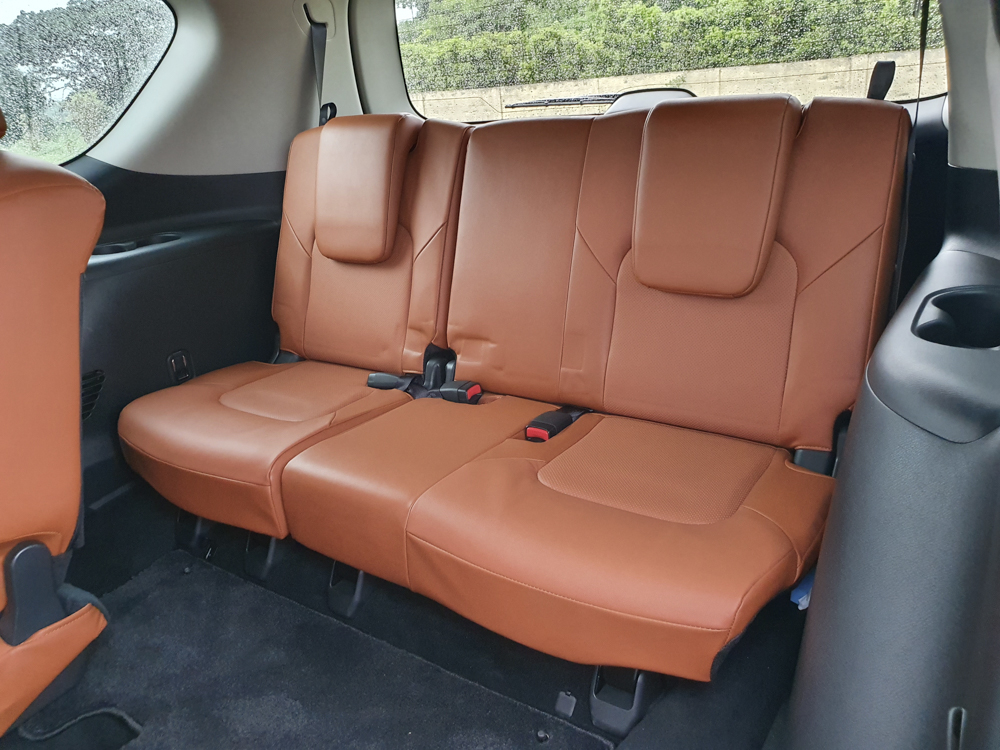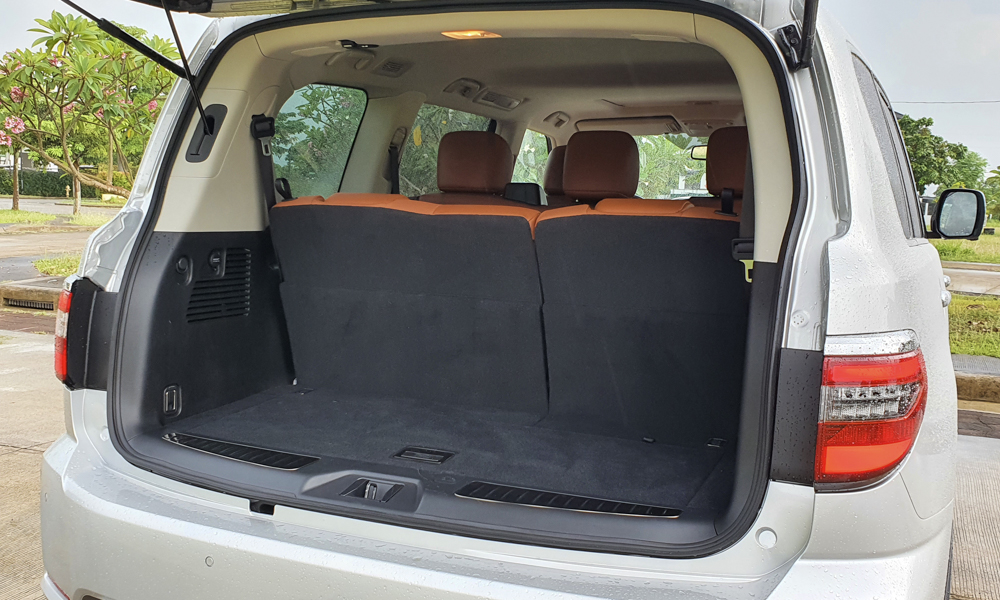 Some people associate midsize SUVs like the Terra to tanks. But that car can't even get close to the vault-like feel of the Patrol. The door closes with a reassuring thud. Any sound outside is extensively muffled because of the thick metal and the insulation surrounding the car. Road and wind noise are almost nonexistent, allowing you to better hear the Bose speakers play the best of Bach and Beethoven.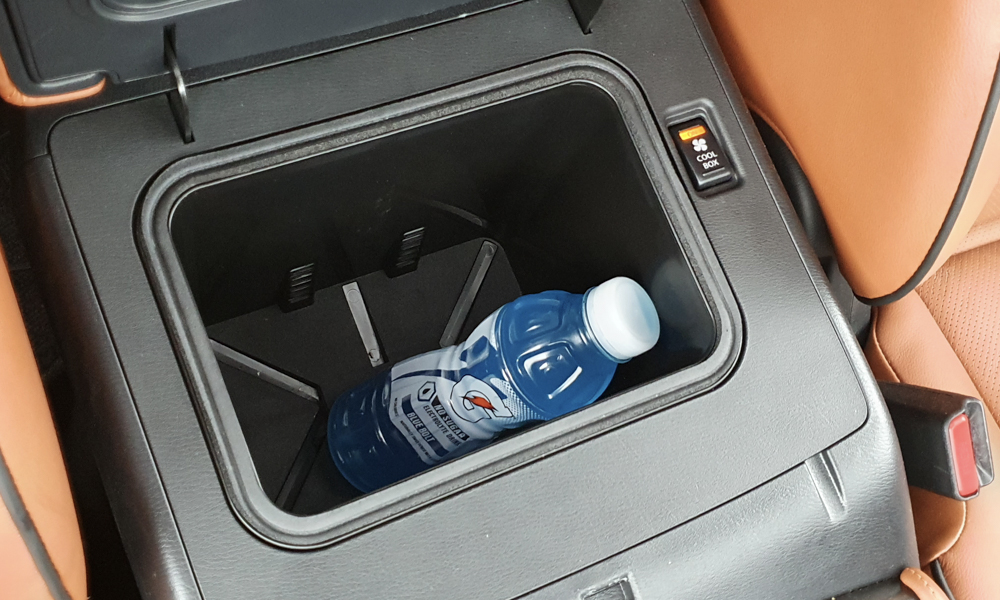 The tank-like demeanor of the Patrol is even more impressive in bad weather. Even with clever adaptive suspension, you'll definitely feel its 3,500kg heft during acceleration, braking and cornering. But the weight also makes the Y62 a confident cruiser when the skies decide to open up. The momentum combined with the meaty wheels and tires did not unsettle the vehicle when it drove over puddles of water even at speed.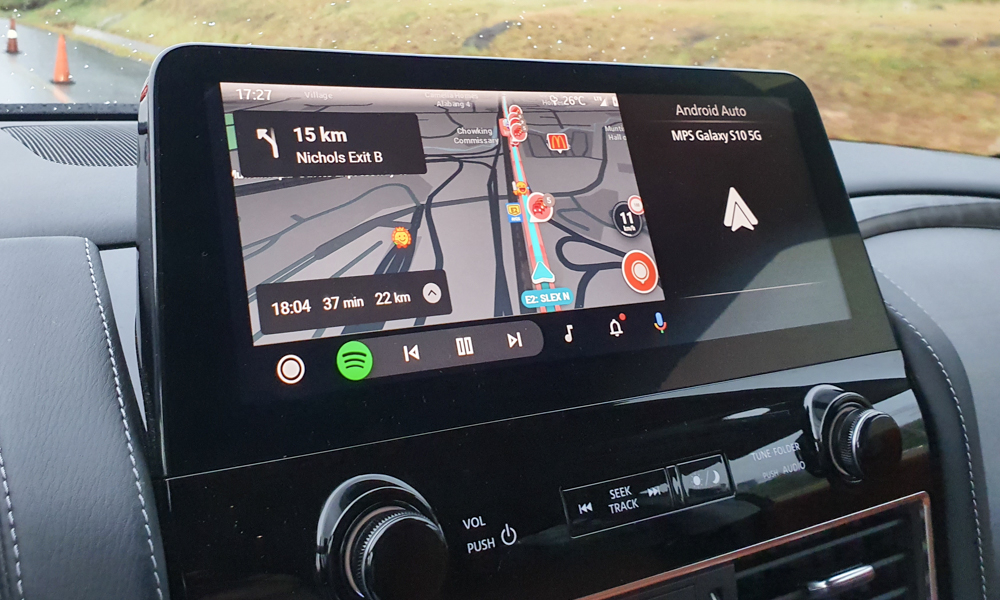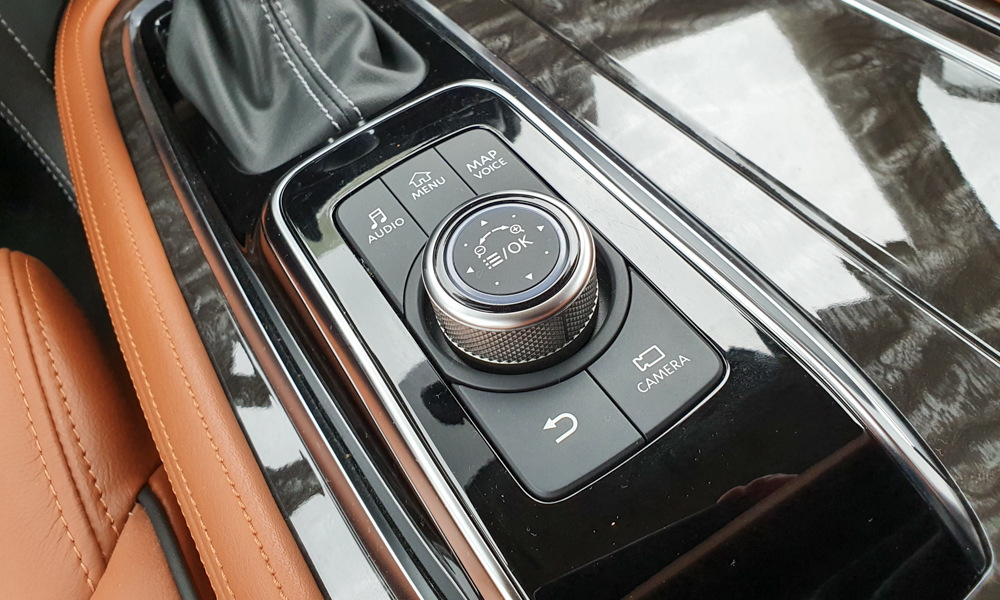 Even with 400hp at its disposal, the Patrol is far from a speed demon. Flooring the accelerator won't even get the tires to chirp. The VK56 engine is designed to get up to speed and stay there without any drama. The V8's lazy rumble is a pleasantly reassuring sound, and it gives the car's occupants a sense of confidence and security.
Like I said, a typical Patrol buyer will have adequate financial reserves to feed the car's thirsty engine. I'm not that person, so I always kept an eye on the fuel gauge each time I took the vehicle out for a drive. I subjected it to rush-hour traffic and a relaxing cruise on NLEX, and the economy readout on the dashboard went as low as 2.9km/L and as high as 9.5km/L.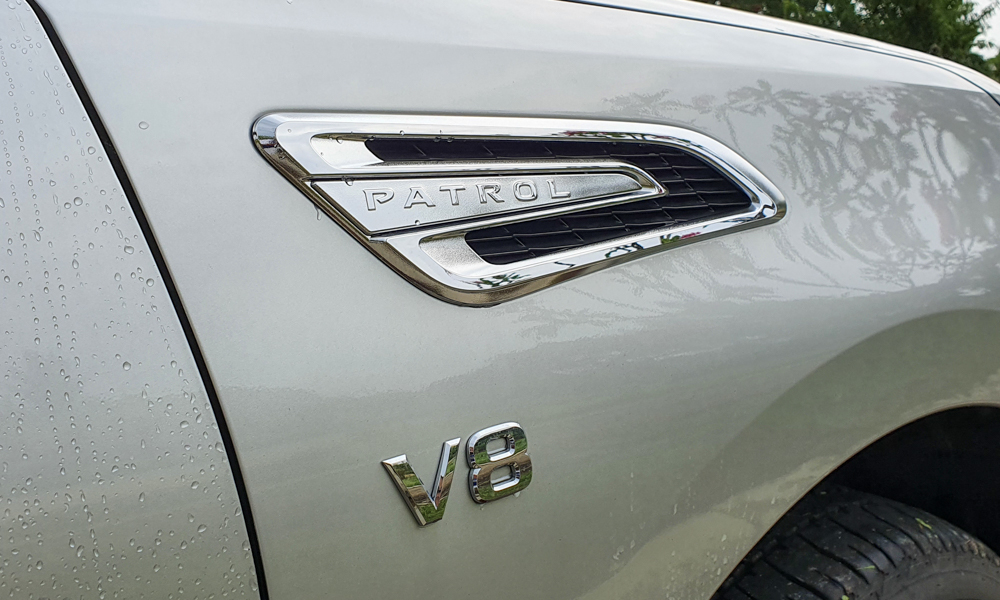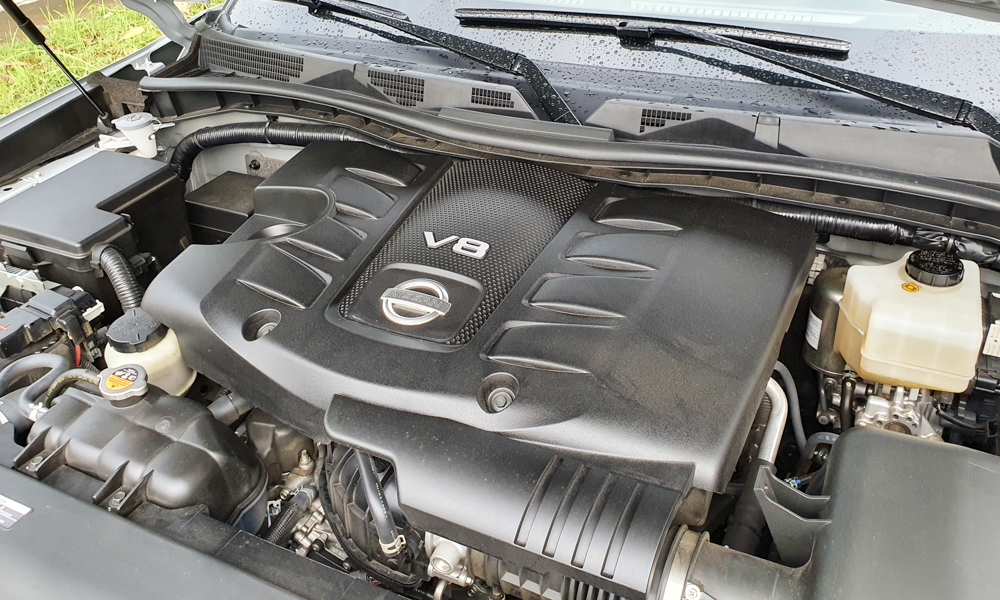 In today's world, crossovers and SUVs have more sizes than Uniqlo shirts. Customers also expect them to carry everything while being fun to drive, and this is challenging what one thinks is the essence of a true sport-utility vehicle. The Patrol somehow bridges that gap by embracing technology and being old-school at the same time.
It is an honest vehicle. It has no fuel-efficient driving modes or an interior made from 50 exotic materials. It is just a simple combination of a big-ass engine and couch-like seating. You're going to spend a fortune feeding it, but you get a very comfortable ride in return. It doesn't pretend to be something else, and I'm glad that such a car still exists.
NISSAN PATROL
| | |
| --- | --- |
| Engine | 5.6-liter V8 gasoline |
| Transmission | 7-speed automatic |
| Power | 400hp @ 5,800rpm |
| Torque | 560Nm @ 4,000rpm |
| Dimensions | 5,270mm x 1,995mm x 1,955mm |
| Drive layout | 4WD |
| Seating | 8 |
| Price | P4,698,000 |
| Upside | The lazy rumble of the VK56 engine complements the luxurious ambience of the cabin. |
| Downside | The Y62 platform is over a decade old, and there's no getting away from the car's thirst. |