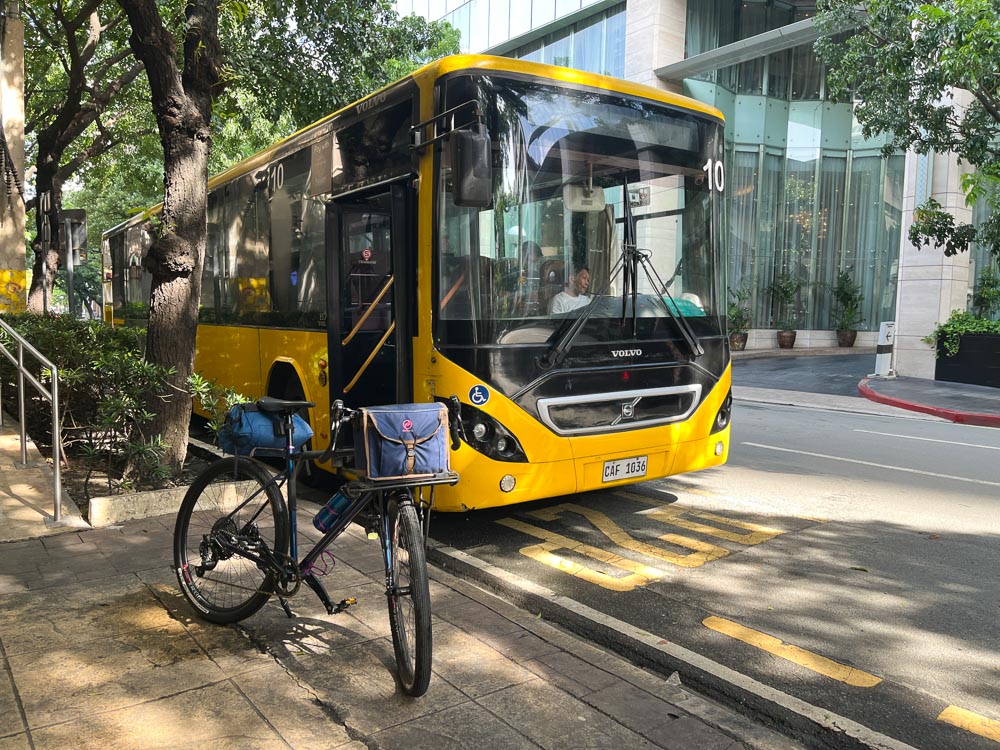 Although I've been bike-commuting for more than a year, the south of Metro Manila has always been inaccessible to me. People obviously can't cycle on SLEX or Skyway. And no one would choose to pedal on service roads, when he or she can drive. So, how can one go to the south without a car?
Public transportation in Metro Manila is known for being unreliable and horribly inefficient. But point-to-point buses (P2P) don't seem to share the same bad rep. And according to my cycling friends, full-size bikes are even allowed inside the low-floor buses.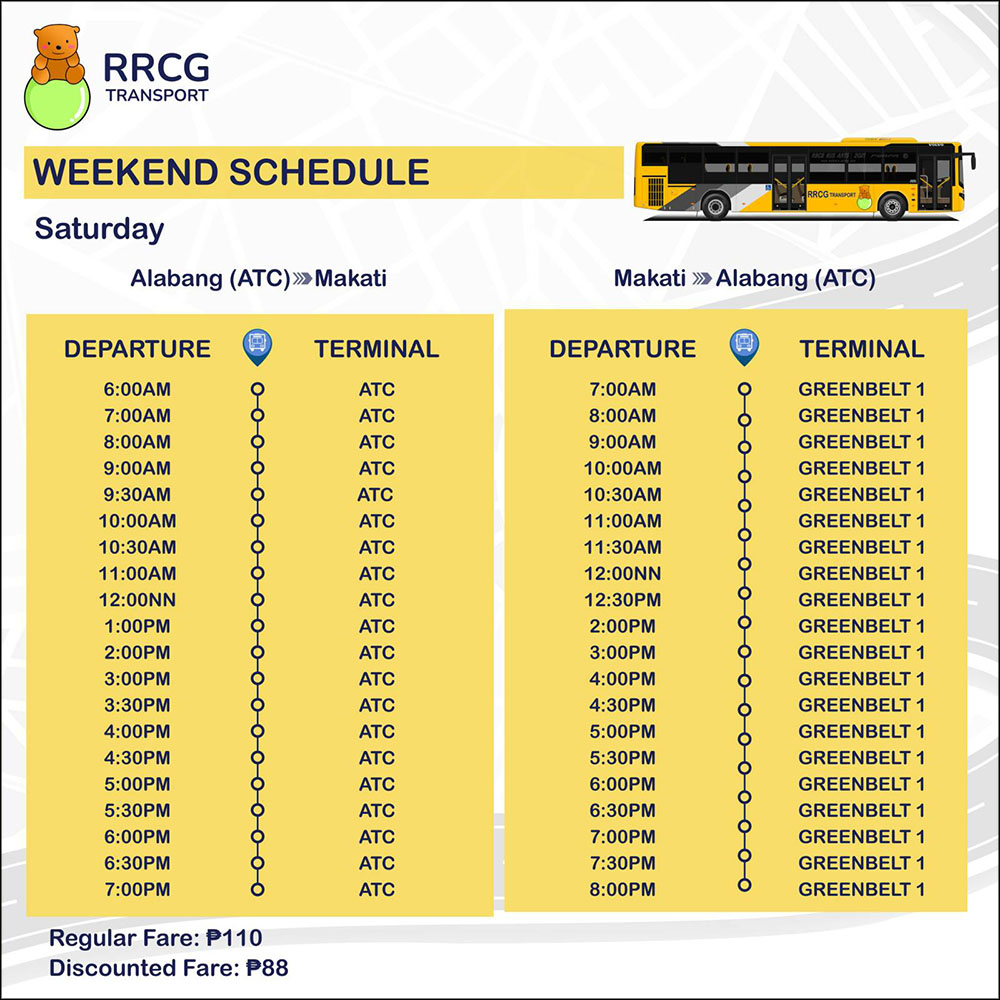 All I needed before I could try it was an excuse to go to Alabang on a Saturday. And that came when my cousin decided to get her own trifold bike from Domz Bikes in Las Piñas. The plan was to cycle to Greenbelt 1 in Makati, ride the P2P bus, and then pedal a few more kilometers to meet up with her at the shop.
I left Kapitolyo at 8:15am to catch the 9am bus. With the news of more terminals transferring to One Ayala, I was concerned that the Facebook page of RRCG Transport might be outdated. But it wasn't, as I spotted the big, yellow bus waiting on Legazpi Street at 8:45am.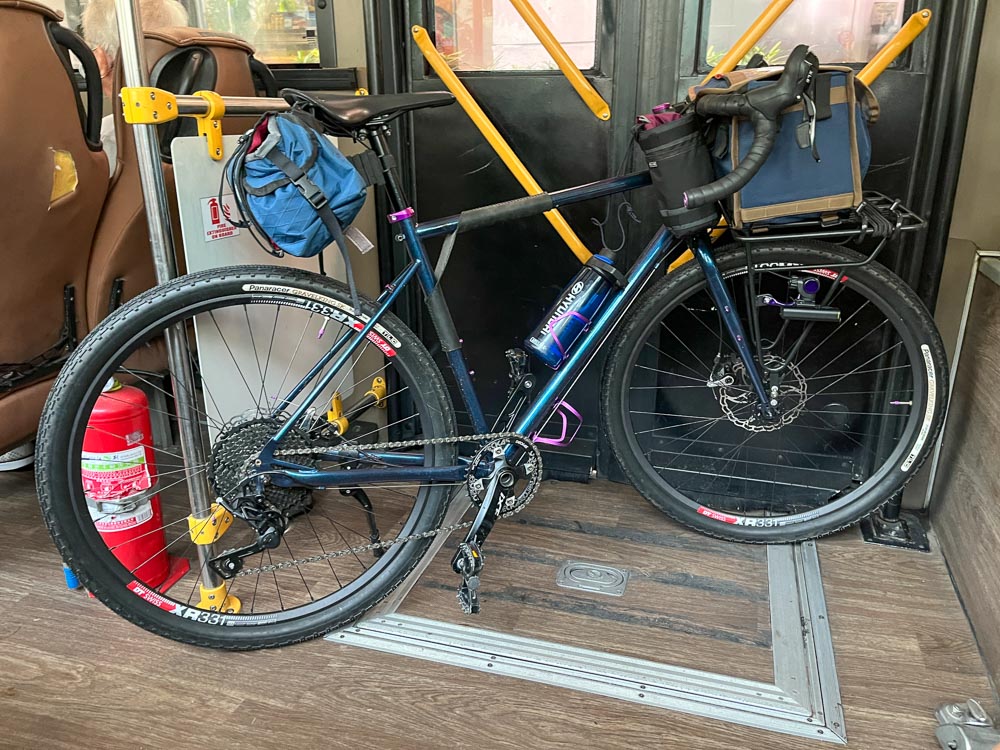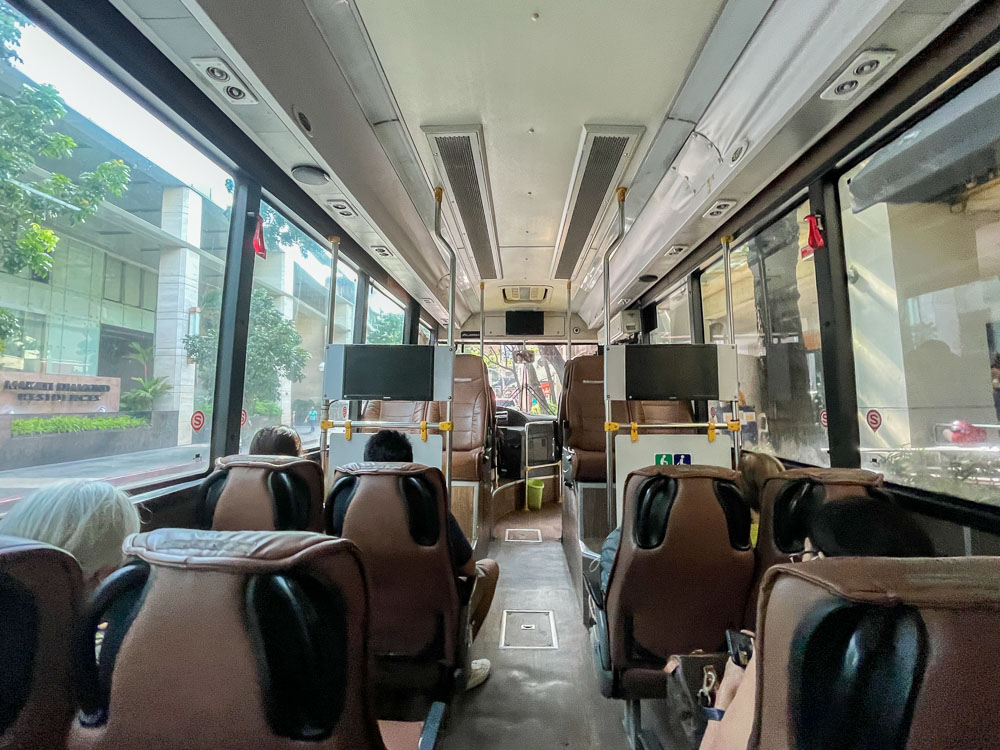 There was a small kiosk nearby, and after paying P110 in cash for a one-way trip, I boarded the vehicle along with my gravel bike, making sure I didn't hit or inconvenience other passengers with it. The cabin was surprisingly spacious and comfy, even more than the tour buses I had ridden abroad.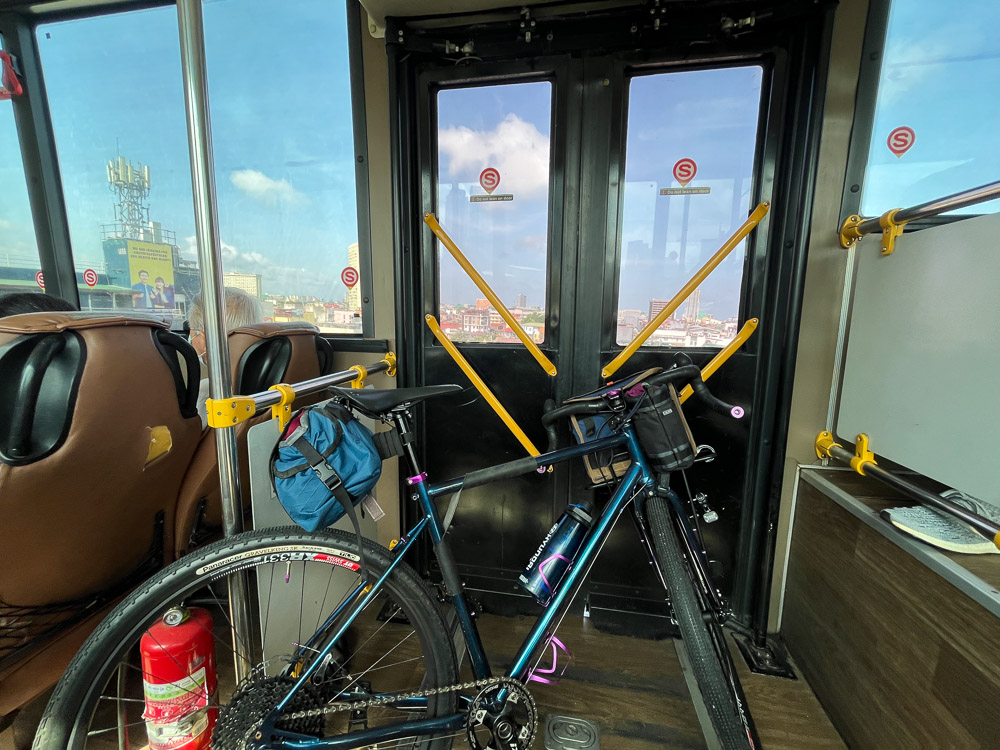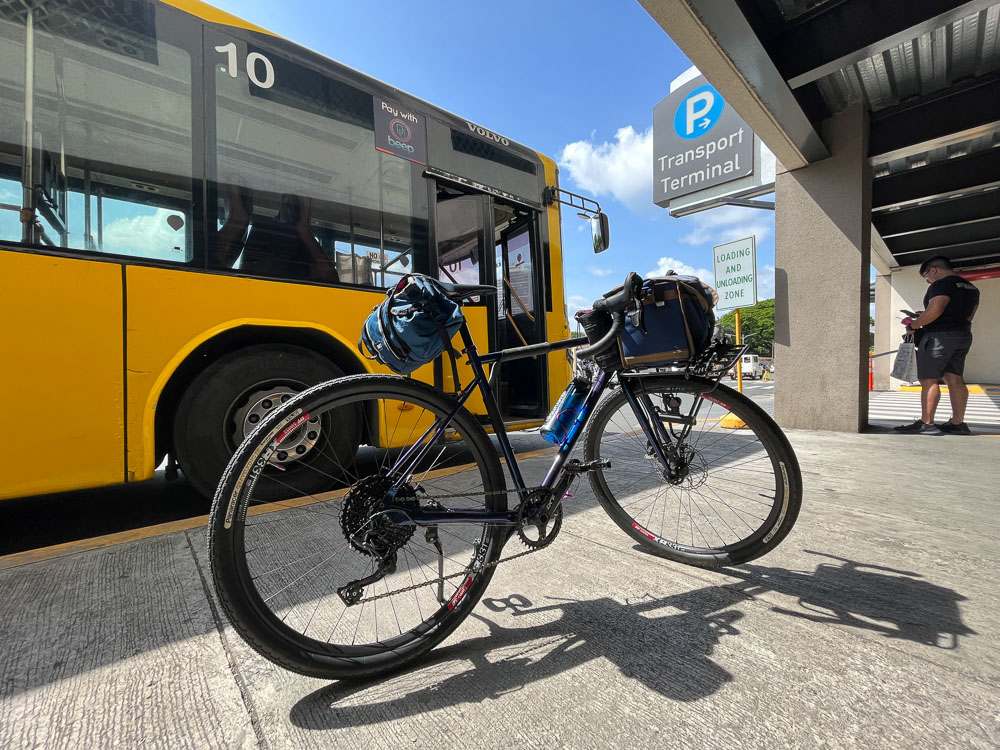 The bus departed at exactly at 9am—even if it wasn't full—and by 9:36am, I arrived at Alabang Town Center. The remaining 3km was covered by bike, allowing me to get to the shop before 10am. After having lunch and helping my cousin, I went back home the same way via the 3pm bus, arriving at Kapitolyo by 4:09pm.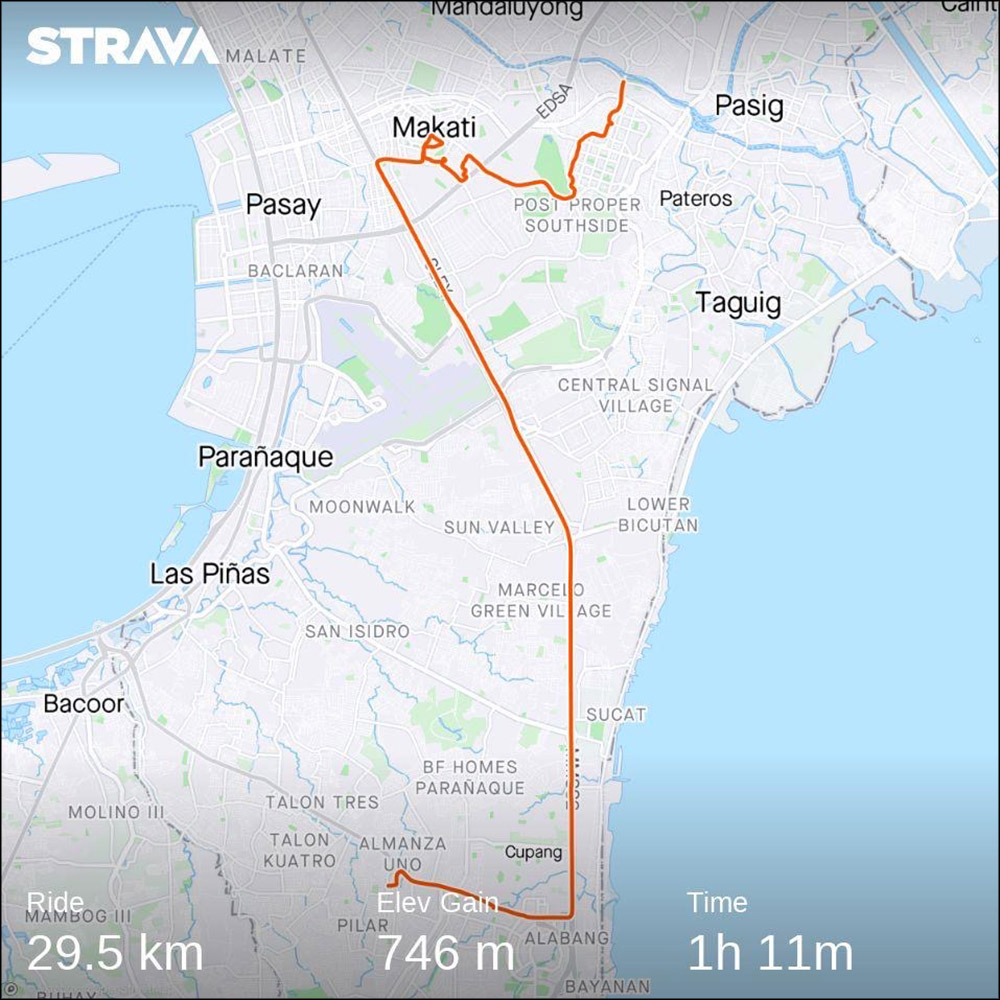 P2P buses are nothing new, but this experience was quite an eye-opener as I discovered another mode of travel in the metro. Of course, commuting on a weekend is one thing, and doing it on a workday is another. But what matters is that there is an alternative to driving, and it can be viable.
Aside from bridging the south and the rest of Metro Manila, P2P buses can also be helpful for bike-touring or bikepacking. If I were in the mood for adventure and wanted to bike to Batangas, riding the bus to Alabang would allow me to bypass the service roads getting out of Metro Manila.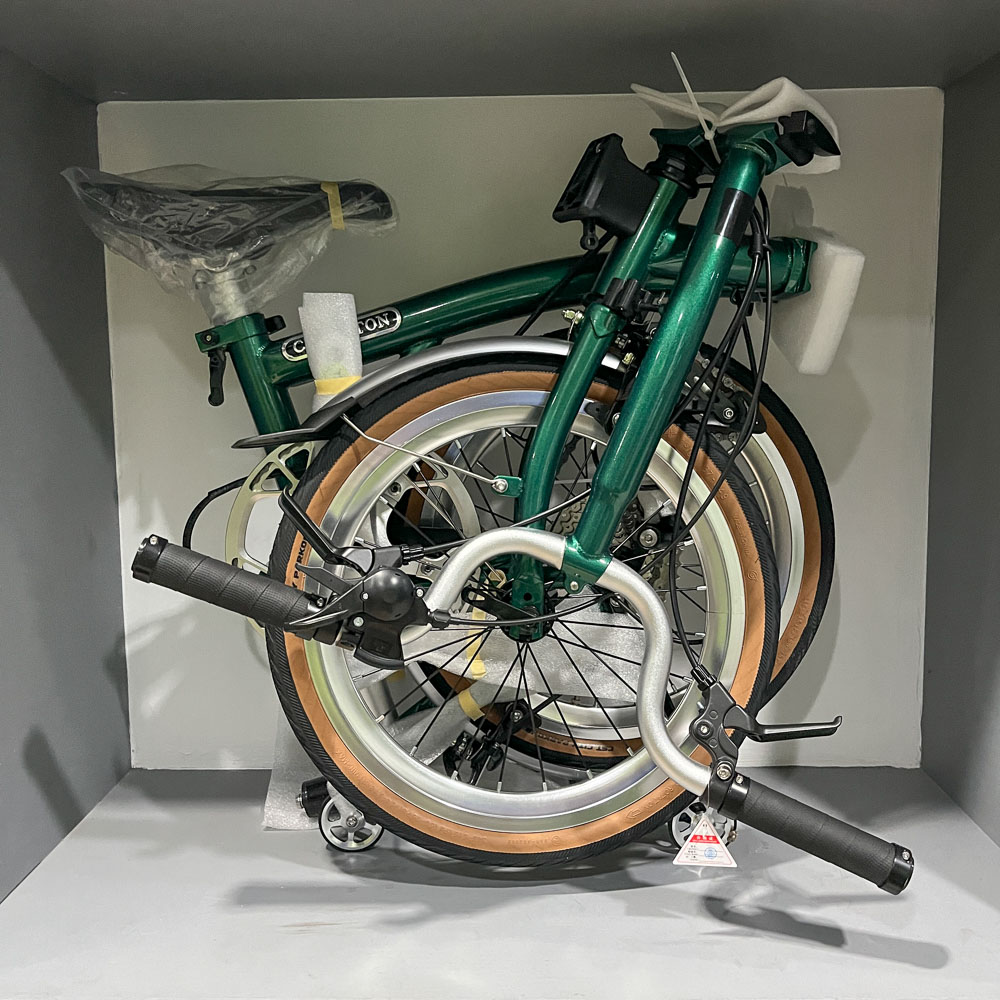 Riding the P2P bus taught me that it's possible to have a dignified commuting experience in Metro Manila. And it makes me wish that more Filipinos would realize that also.
It's easy to point fingers and say, "Oh, I would commute more if only the government fixed public transportation." But at the same time, our government isn't going to do anything if the people don't demand more from it.
Even drivers who have no intent whatsoever to commute—and would rather stick to their cars, whether by choice or necessity—would benefit much from better public transit.
After all, wouldn't driving be so much more enjoyable if the roads were clear, because there are other more efficient modes of transport?