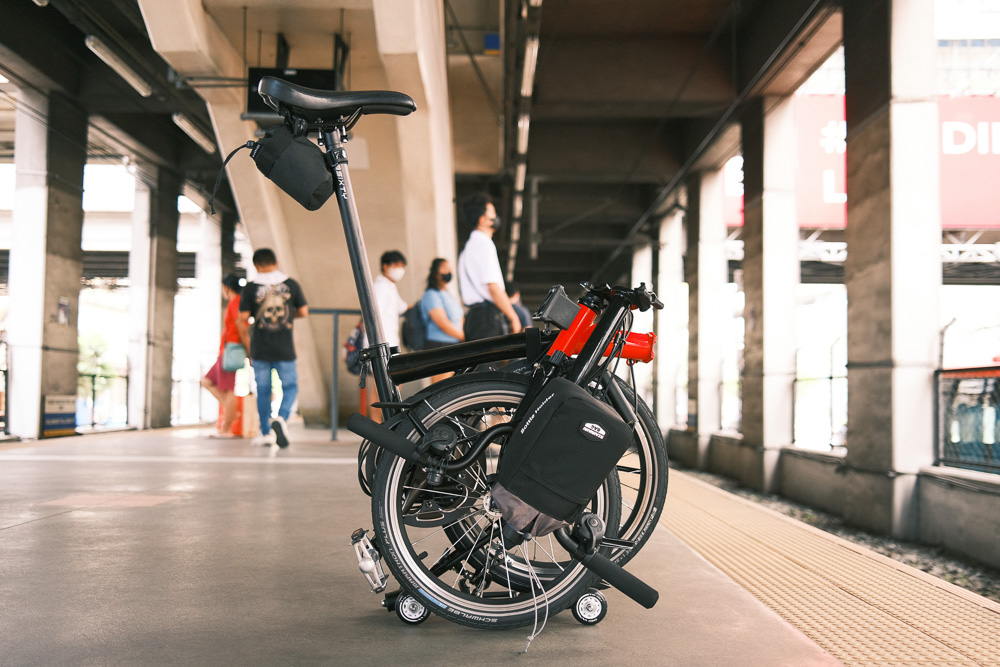 Folding bicycles have been around for a while, but the invention of the Brompton by Andrew Ritchey in 1975 was game-changing. Named after a church in London, these are bicycles with a three-part fold (also known as a trifold). Whereas conventional designs or bifolds have hinges at the frame and at the stem, these have one at the rear triangle allowing the back wheel to swing inward.
In a way, Bromptons are like Mini Coopers and Vespas—small, iconic and fun. So it's no surprise the brand gained a cult following. And with the surge of transport cycling due to the pandemic, more and more people are becoming aware of Ritchey's creation.
If these are so great, why aren't they commonly seen on the road? Well, that's because Bromptons are expensive, easily costing as much as a scooter. This led me to dismiss them as nothing more than toys for the rich boys. I thought bifold bikes were enough.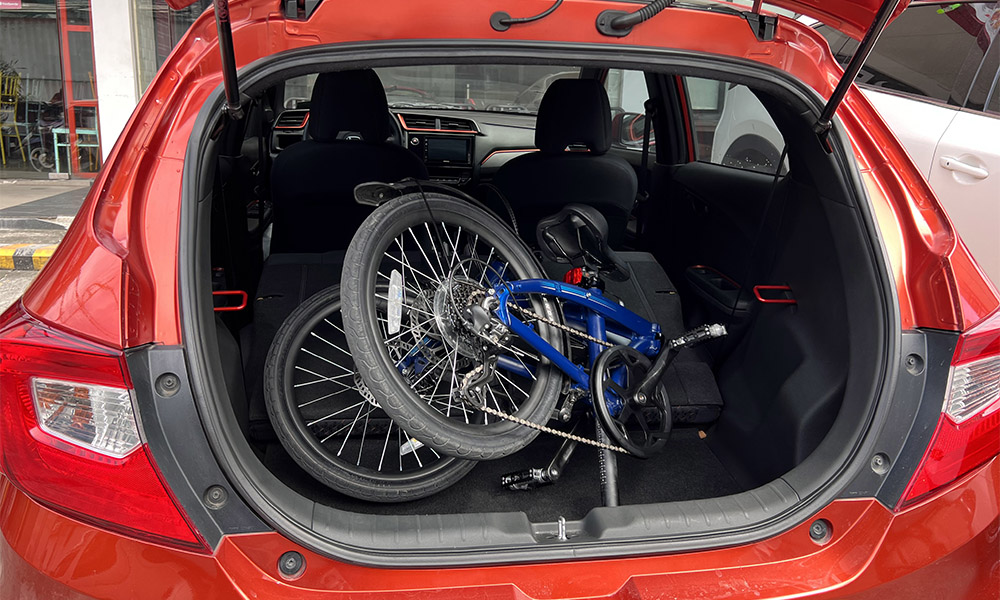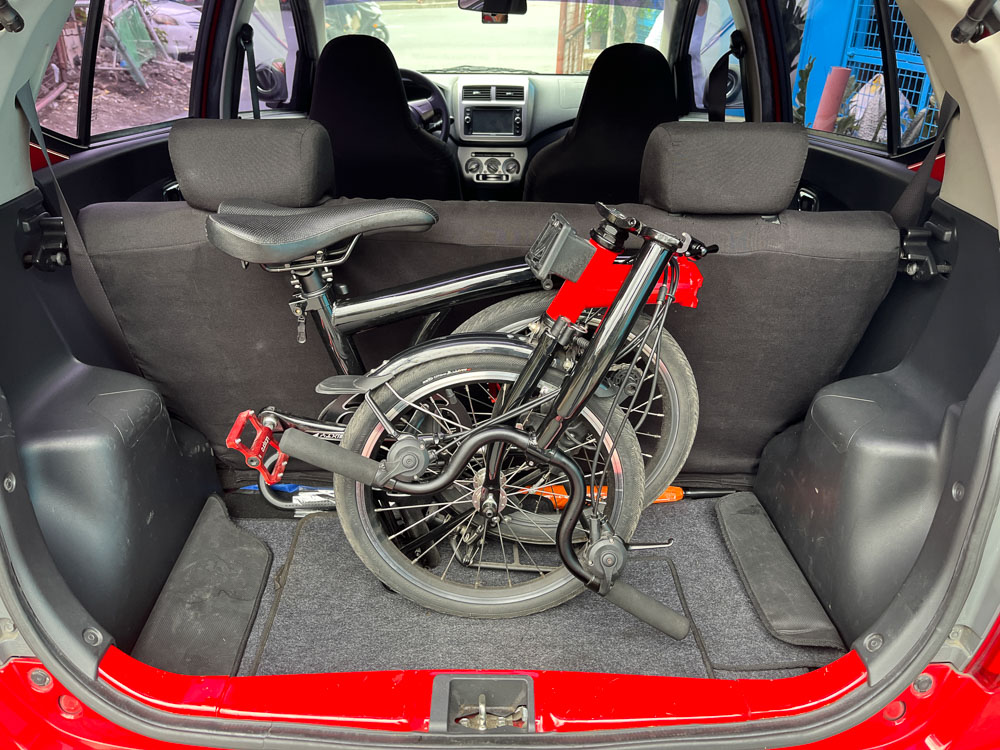 But I began to notice they weren't as convenient or as small as I'd like. My Tern Link B8 with 20-inch wheels barely fits in the trunk of a subcompact sedan or hatchback. Lugging it around the mall was a hassle since it easily tipped over.
And it isn't any lighter than a full-size bike. So, even if it could be brought indoors, I wouldn't want to be carrying it all the time. Overall, it's kind of self-defeating if I'd rather park a folding bike outside.
Eventually, two friends of mine got trifolds for their city commutes. It was a bit of a surprise seeing the guy with a high-end 29er gravel bike, now riding a folding one with dinky 16-inch wheels to the office—because there's no safe parking area.
I wasn't persuaded immediately as the ride quality felt squirrelly at first. Although it's not as light as a feather, it could be lifted single-handedly like a suitcase or a piece of luggage. And that sealed the deal for me.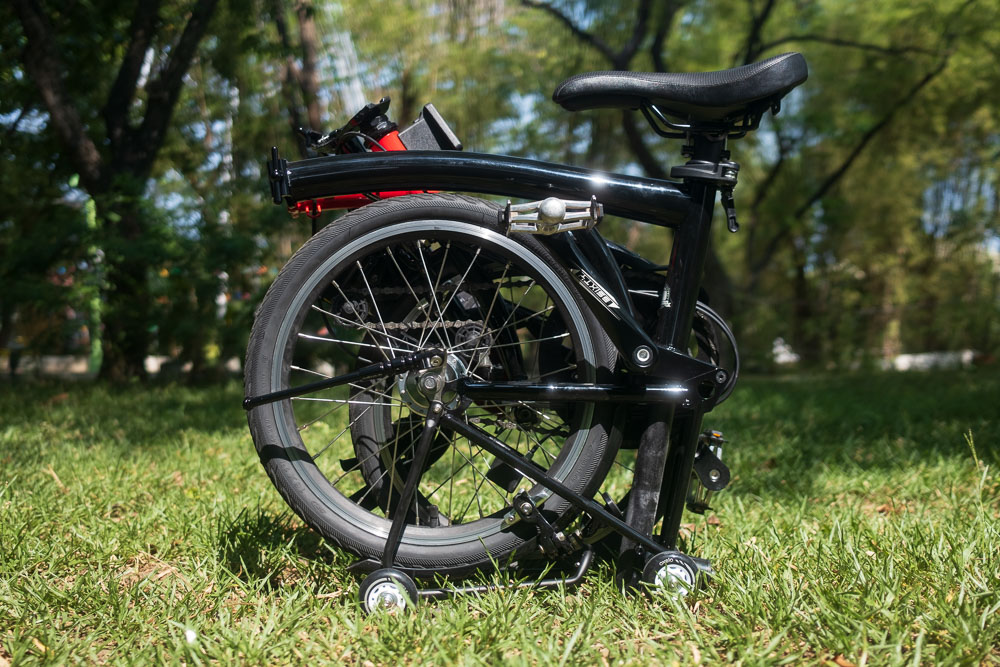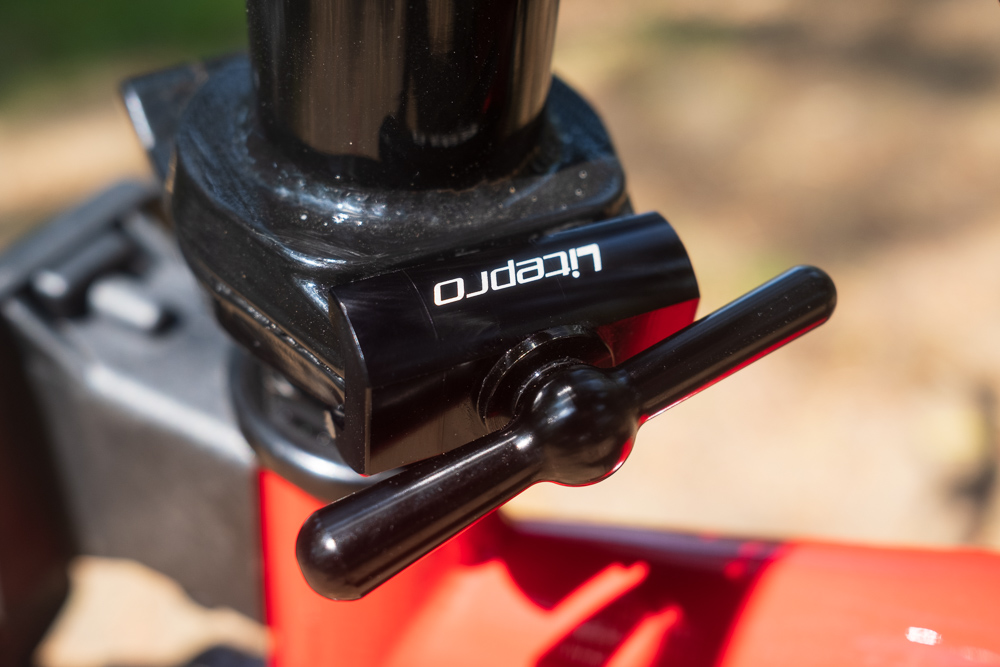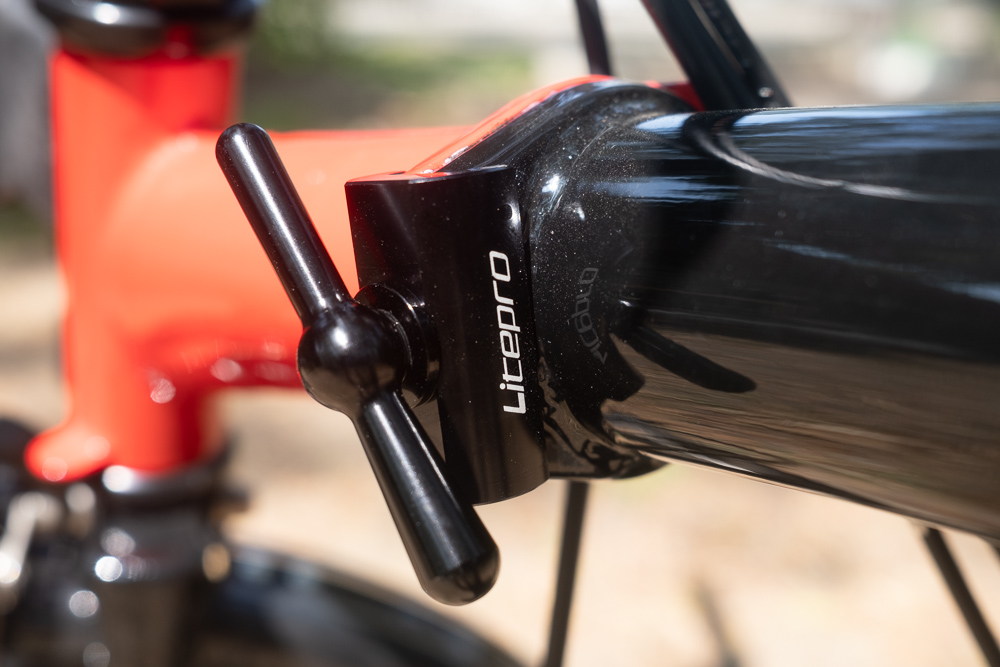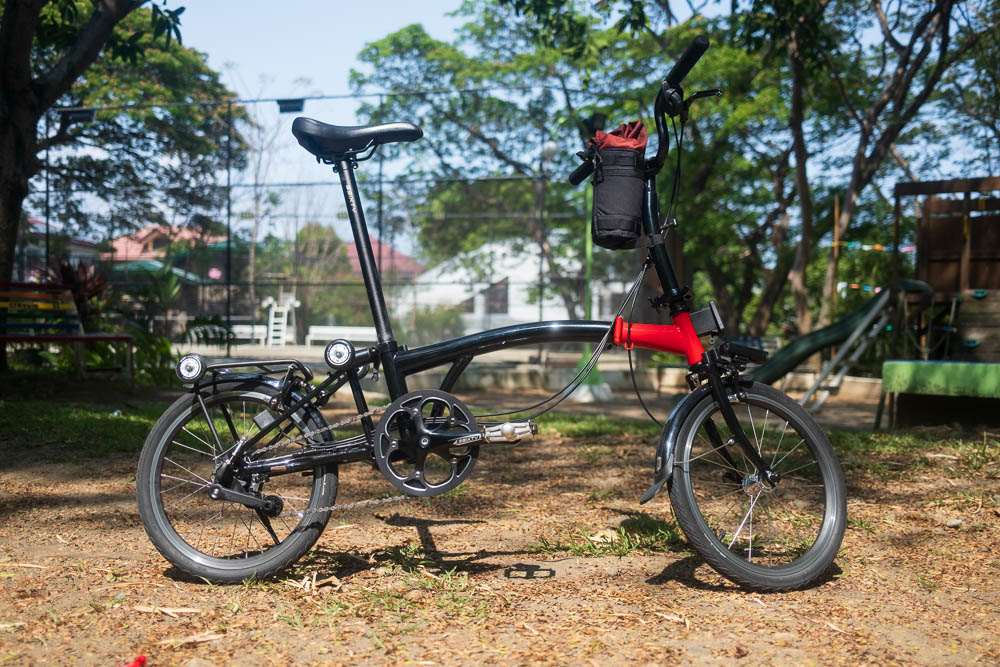 Take note that there are other bicycle companies with their own take on the trifold such as Nifty, Tern and Iruka. But the reason why the Brompton's design has stood the test of time is because it's convenient and compact.
The fork has a hook for the chainstay and a catcher for the stem. Meanwhile, a stopper disc prevents the rear triangle from swinging out when the seat post is lowered. All of this holds the bike together when folded.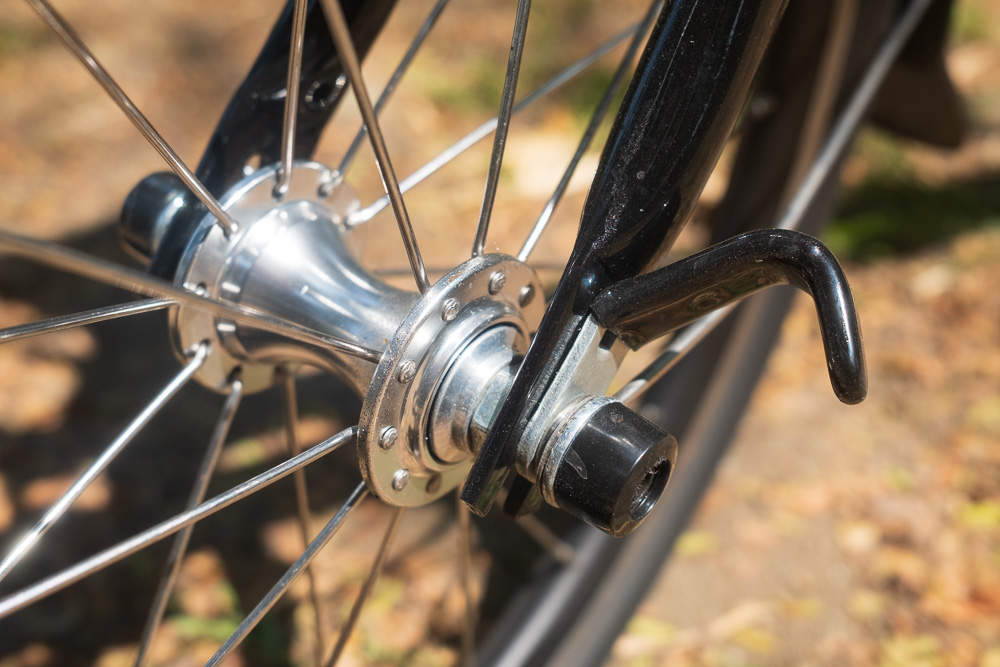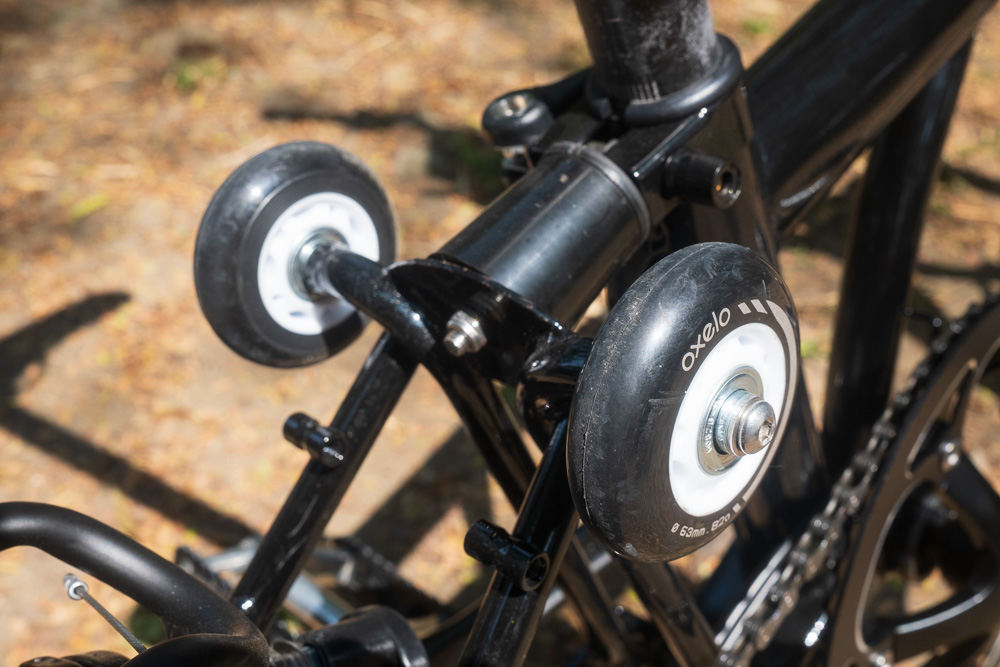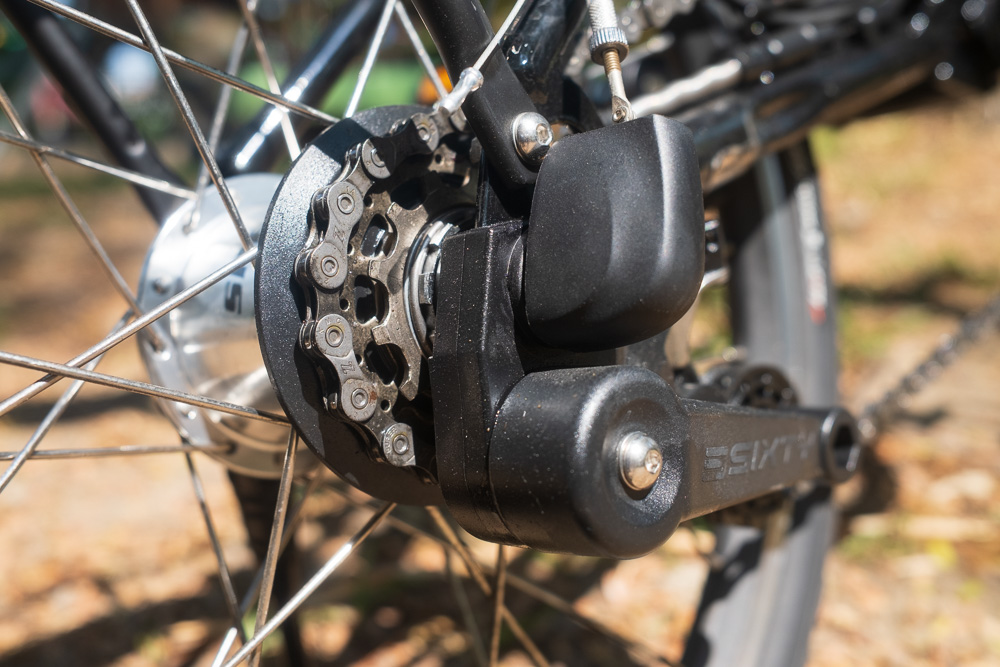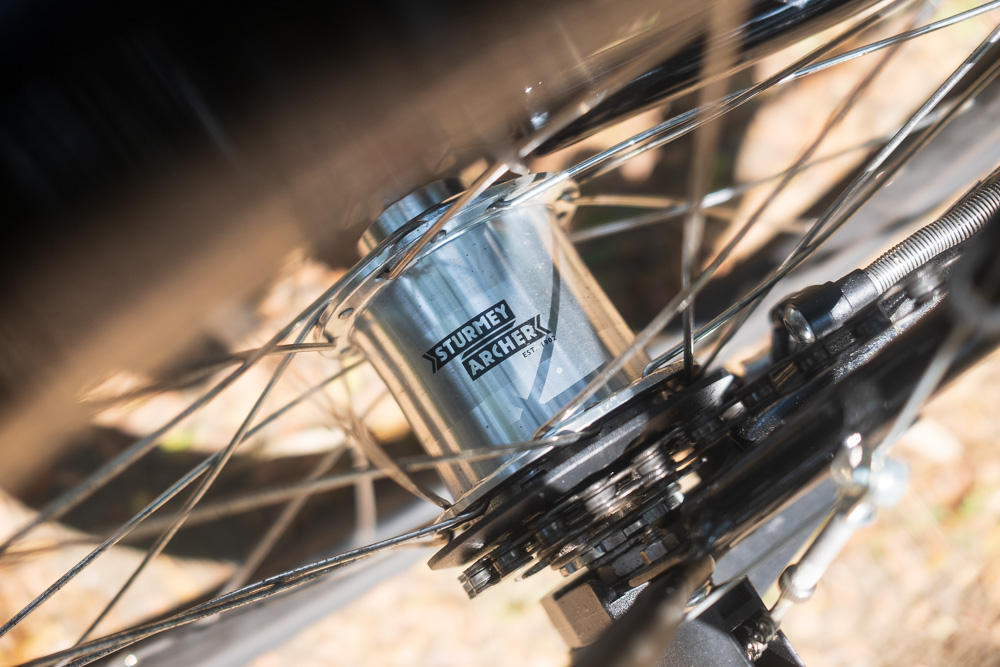 Whenever there is a successful piece of engineering, you can expect others to copy it. A Brompton is too expensive for me, so I'd have to go for one of its clones. I'm not going to delve into the legalities of copyrights and patents.
But what this means is there are affordable options on the market now such as Pikes, Crius, Sunrimoon, Mint, and 3Sixty. Don't be misled by the choices. Those are a lot of brands, yet they all practically make the same bicycle.
To give you an idea of how much these cost, you can expect a price tag of more or less P35,000 brand-new. To my knowledge, Domz Bikes in Las Piñas City seems to be the most notable distributor. Wanting to save money, I got a secondhand 3Sixty for P25,000 from Facebook Marketplace.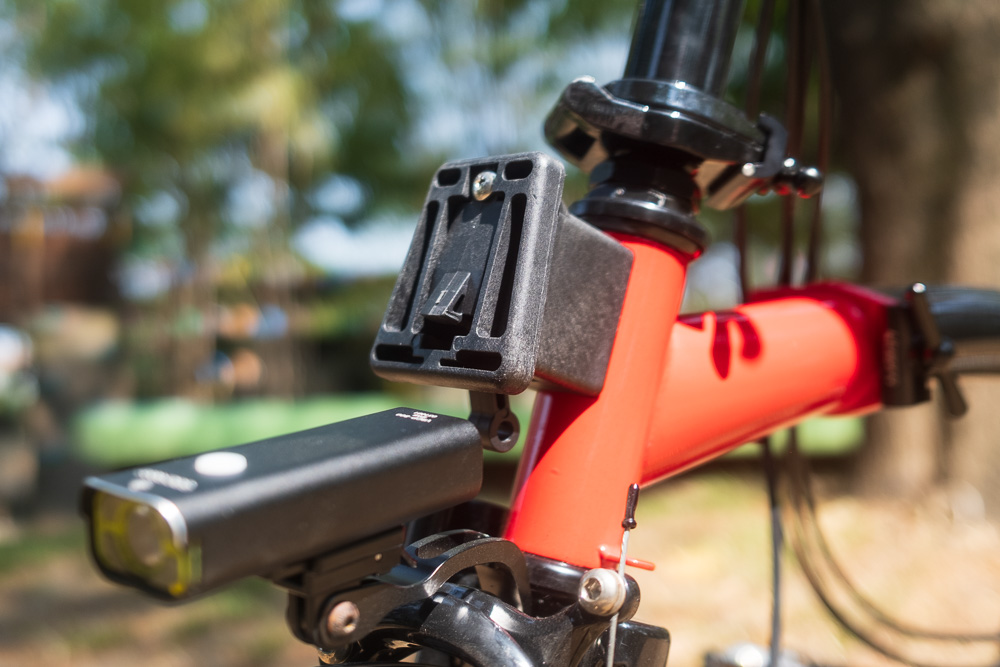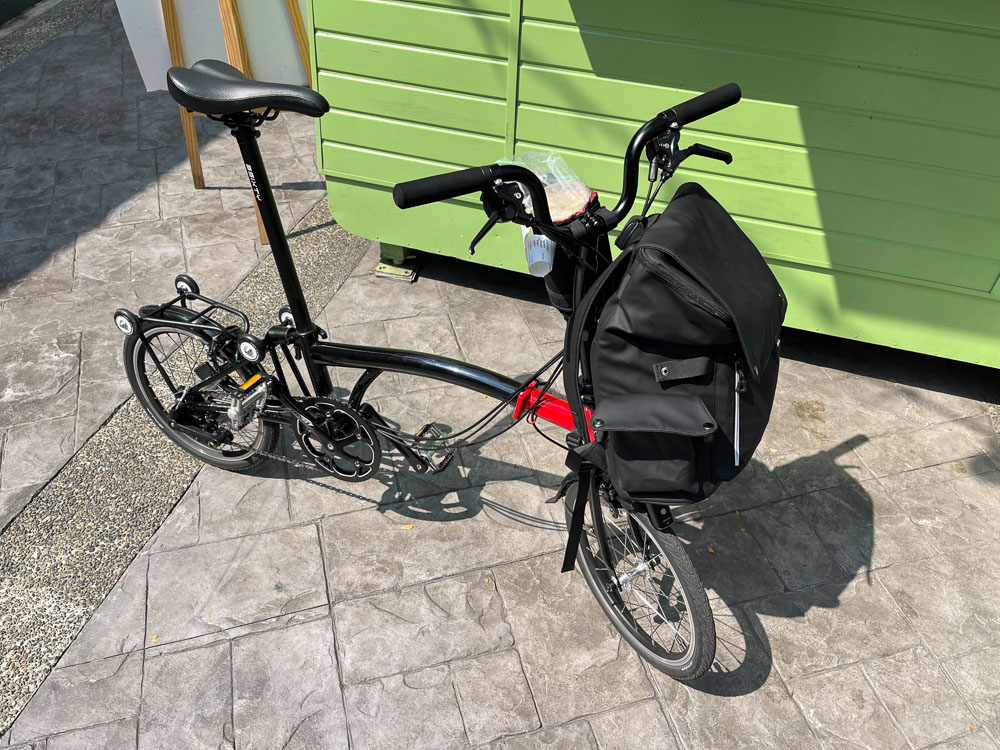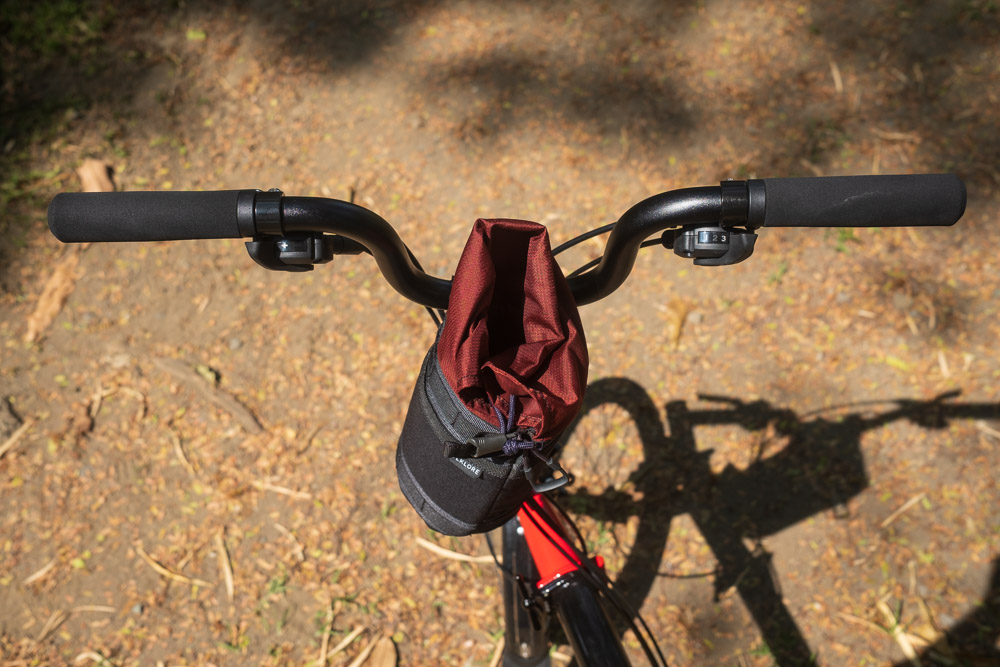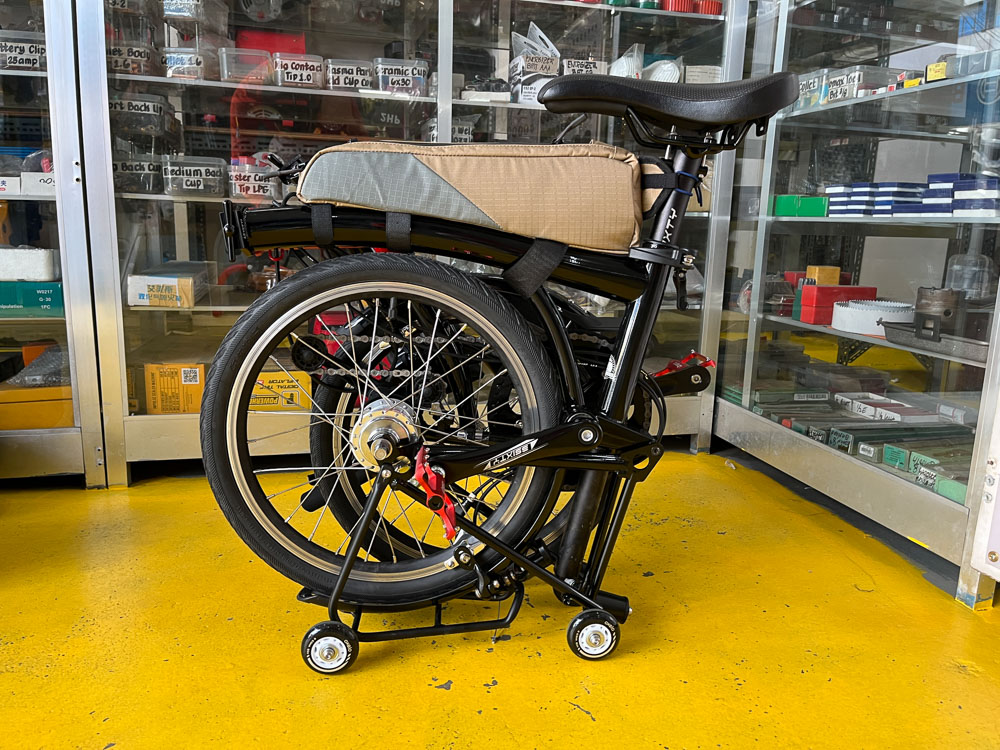 In addition to the three-part fold, Bromptons also feature an internal-gear hub (IGH). Not only is it compact, but with the components sealed inside, it is also better protected against dirt and the elements, making the mechanism more maintenance-free.
Since it's more specialized and complicated, parts aren't as easily available, and not just any bike mechanic can work on it. As far as I know, there are only a few shops like Tryon Marketing in Makati City or Bikeary Bicycle Lifestyle in Quezon City, if ever my trifold needs service.
Also, the gear range is limited with the three-speed Sturmey-Archer IGH and a two-sprocket cassette. So, I'd have to resort to brute force for steeper climbs.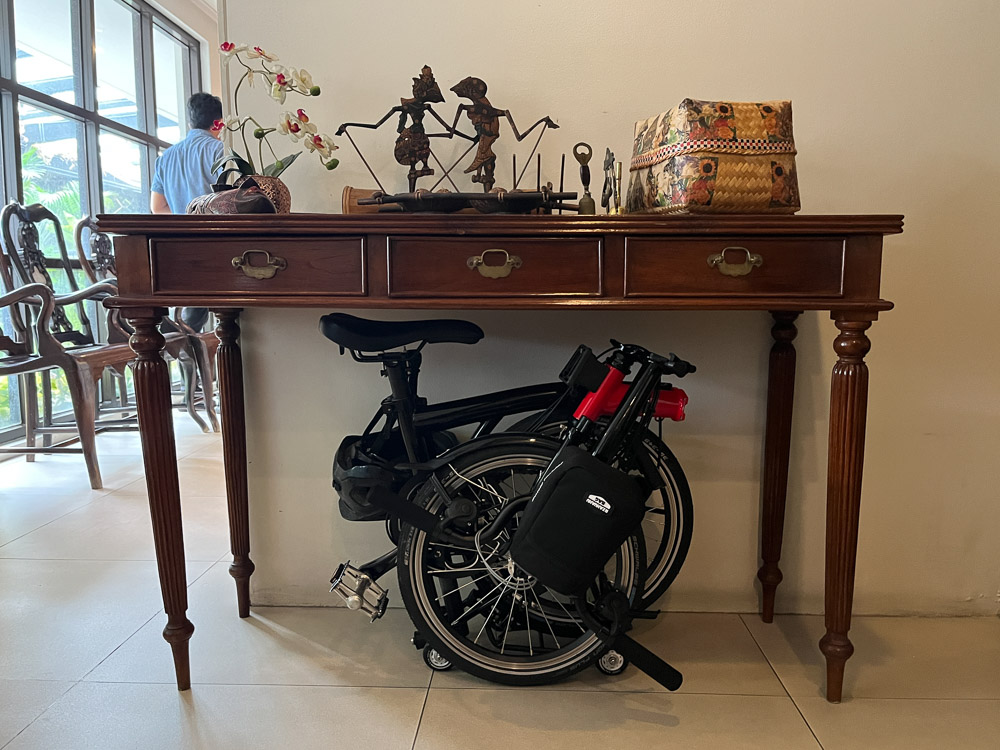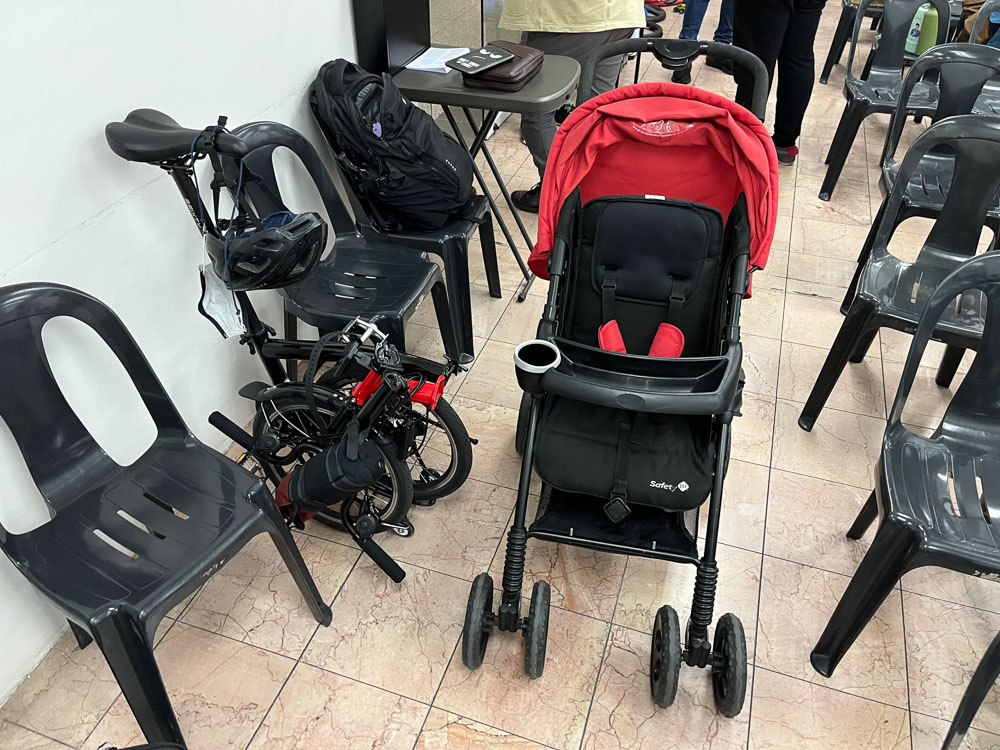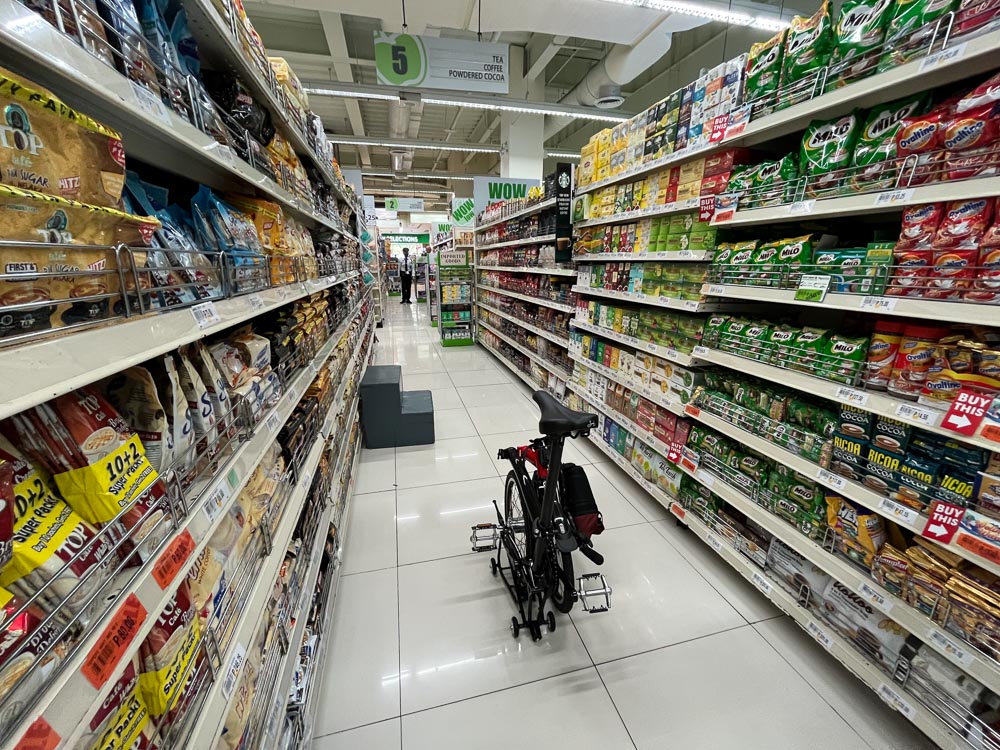 The 16-inch wheels keep the bike small, even when folded. But traction is limited with the narrow width of 1.35 inches. Because of this, I have to be wary of obstacles and gratings on the road since I can't just roll over them. Although the stock CST tires were fine, I upgraded to a pair of Schwalbe Marathon Plus for better puncture protection, in addition to more grip.
You might think the bike is sluggish because of the diminutive wheel size. But it actually isn't as far as city commuting is concerned. While I'd prefer a big bike for long rides, I'm not any slower on my trifold with the stop-and-go traffic in Metro Manila.
When it comes to stability, the wheelbase is deceptively long with a hub-to-hub distance similar to a full-size bike. And the 4130 chromoly steel frame and the rear suspension block provide enough cushioning so that bumps on the road aren't bone-shattering.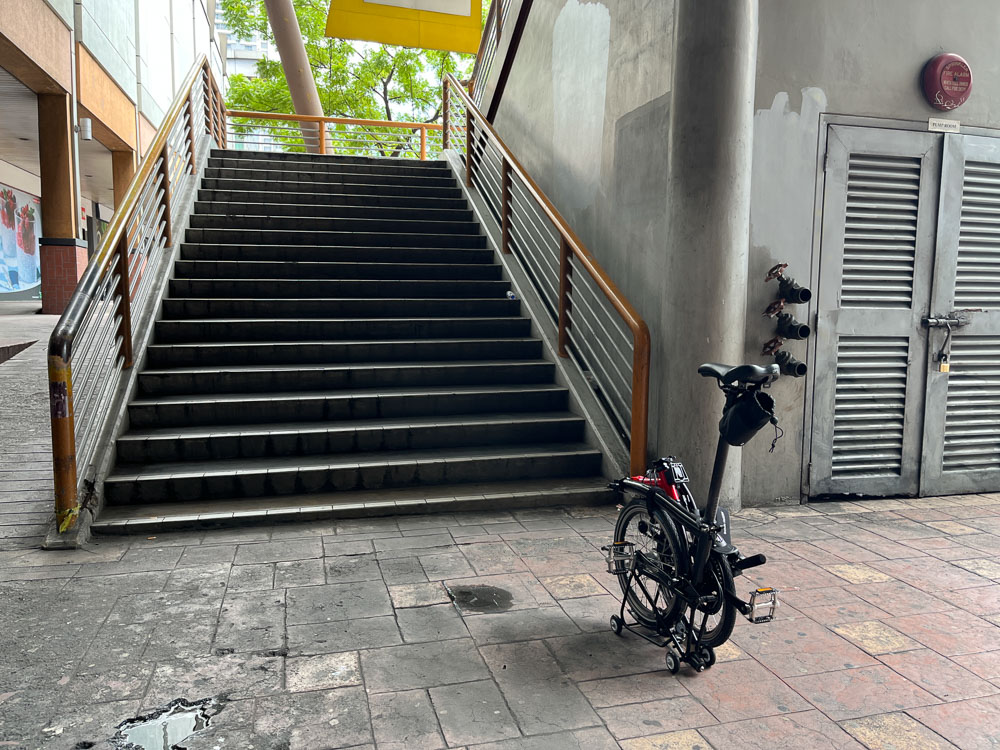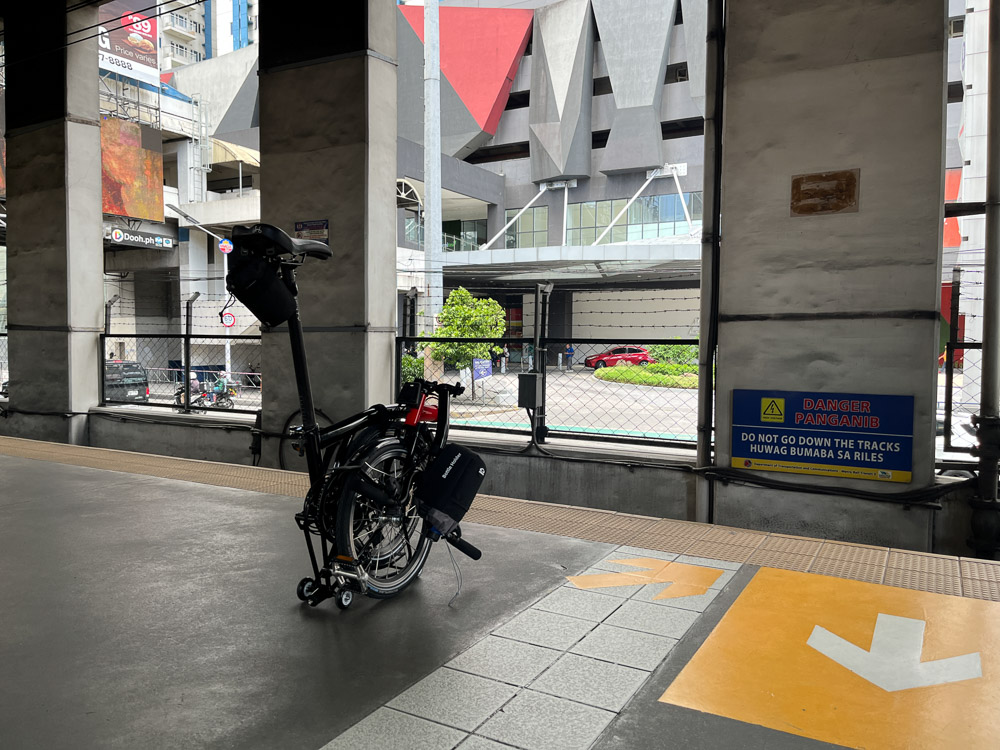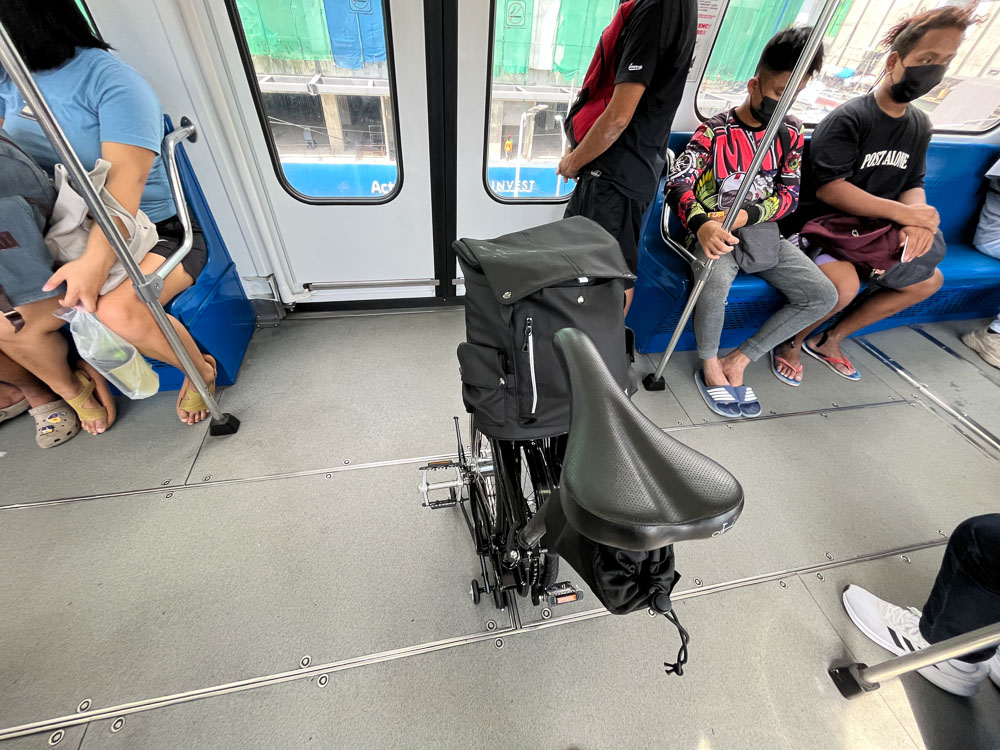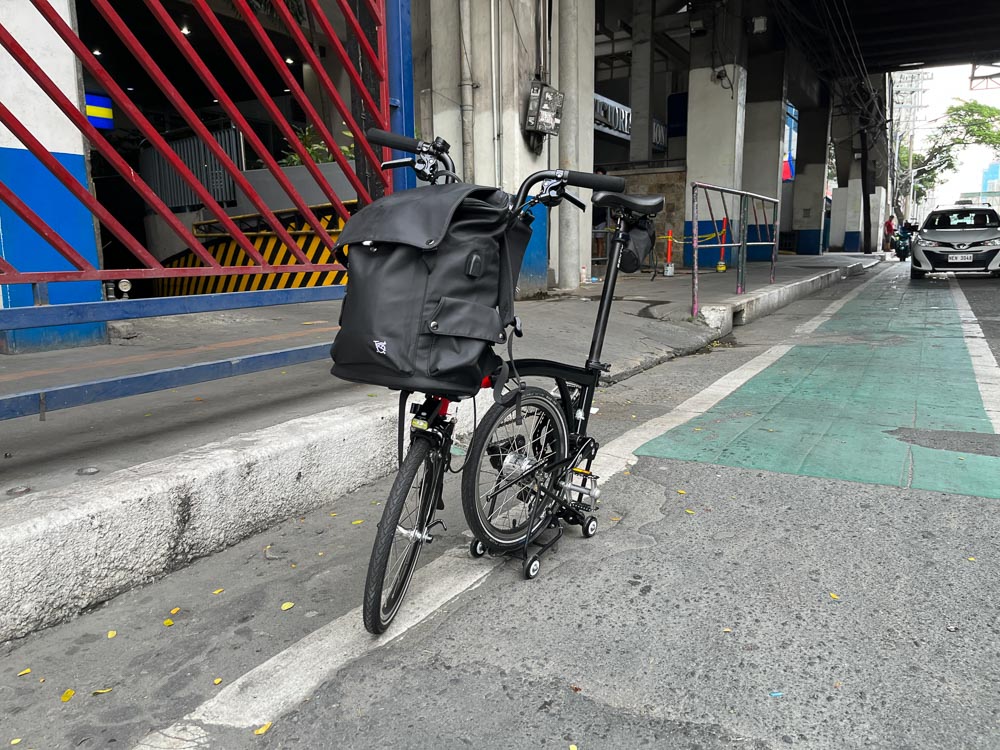 In case you haven't noticed yet, trifolds have a lot of exclusive parts, and this also extends to the accessories. A front carrier block serves as the primary attachment point for bags, but you can also attach a stem bag to hold a water bottle. You can change even the smallest parts such as the rollers wheel and the hinges for aesthetics or practicality.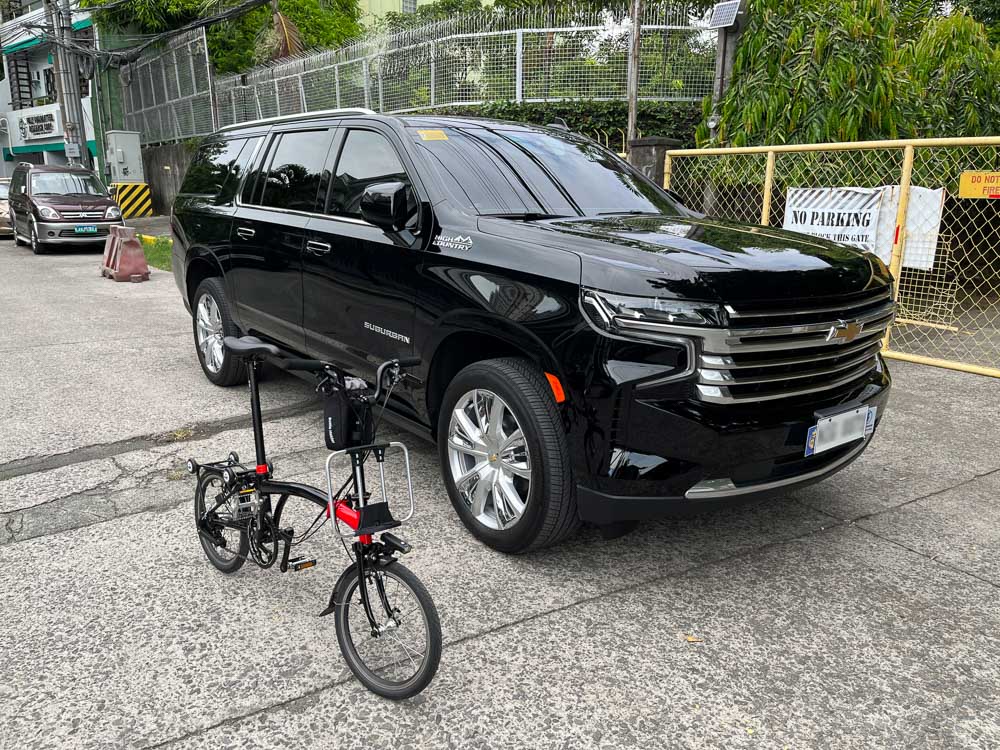 The one place where trifolds excel is bimodal transportation, when you don't want to pedal the entire way. Say your destination is too far, you can bike to the nearest station or terminal and get a ride, then pedal for the last mile. They are also good for carpooling, whether you'll be riding in a friend's car or booking a Grab in case of an emergency.
One time, I had to go from Kapitolyo, Pasig City, to South Triangle, Quezon City. So, I thought of biking to the Shaw Boulevard Station and riding the MRT to the GMA-Kamuning Station. The plan was straightforward in my head, but I overlooked the countless flights of stairs I had to climb. To make things worse, everything in the station was tight and narrow from the turnstiles to the train cars. I didn't have the luxury of space, even on a Saturday afternoon outside of rush hour.
At the end of the trip, I was glad to have experienced bimodal transportation. But it got me thinking: If I would have to spend more time, effort, and money to get a ride, would it be better just to pedal the entire way? The answer depends on whether you'd rather be dealing with motor vehicles on the road versus going up and down all those stairs (plus the waiting time).
What does this mean? Trifolds are the best kind of bicycle to bring on public transportation. But with the woeful state of mass transit, there are times you might as well bike the whole way.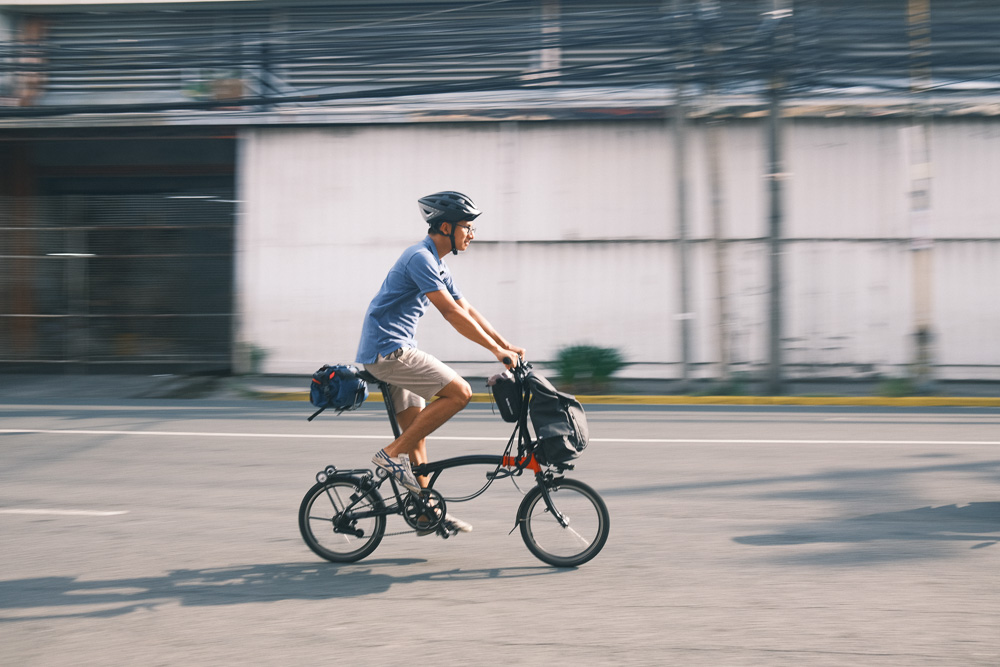 With all the praise I've been heaping on trifold bicycles, are there any reasons not to get one if budget weren't a problem? As said before, it's not the most efficient for going on long rides (although there are cyclists who do that).
Should you need a cargo hauler, you'll have more versatility with a full-size bicycle. And if you have the luxury of space or secure parking, then there's less of a need for a trifold. Don't forget also that internal-gear hubs aren't easily serviceable.
If there's anything we can learn from all of this, it's that trifolds are essentially bicycles that you can bring anywhere with you. They are more compact and convenient than bifolds, at the expense of being more complicated. But they will allow you to better explore different modes of transport—without being tied down to a particular one.