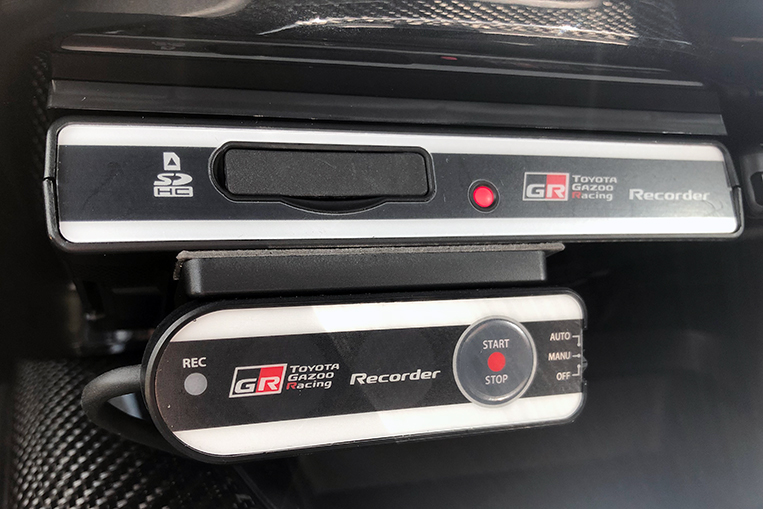 Thanks to the rapid advancement of digital and wireless technology, video games are getting more and more realistic by the day. Driving simulators, for instance, feel so real that even Formula 1 drivers use them to practice. Also, sim racing is now considered an official form of motorsports in Germany. Believe it or not, nerdy e-motorsport champions have found success on real-world racetracks. It's no joke: If you play and master the craft seriously enough, you can be a world-class racing driver.
And now, Toyota Gazoo Racing wants to take things a notch higher. At the recent Toyota Supra media drive hosted by the Japanese automaker at Sportsland Sugo in Sendai, we noticed the above gadget installed in our demo unit. Turns out Gazoo Racing is now in the process of testing and fine-tuning its so-called recorder, which sort of functions like a telemetry system for the car. It can detect, measure and log virtually anything the car does, including its location, GPS position, acceleration, steering, braking, shifting, engine rpm, speed, temperature, g-forces and fuel consumption.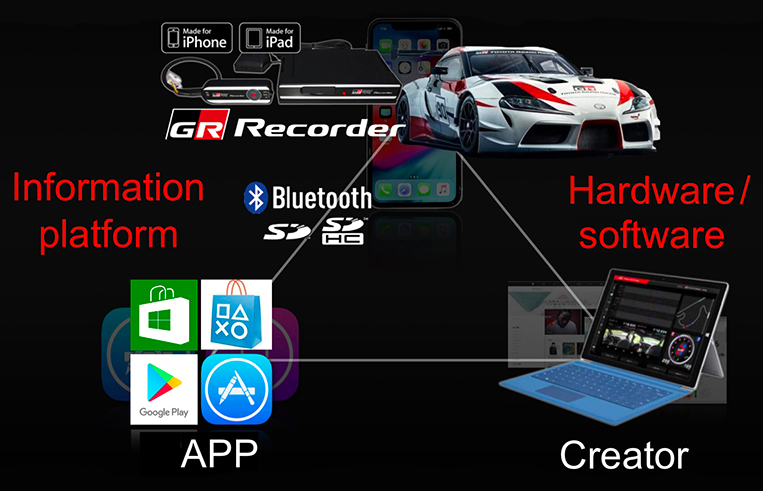 But that's not all. What the Gazoo Racing Recorder can do that similar devices cannot is allow video-game players around the world to participate in the action. In the near future, this recorder will be able to seamlessly (and virtually) integrate even an obese gamer into any FIA-sanctioned race—from the comfort of his couch. Because all data will be collected in real time, a remote video-game player will be able to log in and join the on-track competition. Imagine being able to go wheel-to-wheel with Fernando Alonso (or Mick Schumacher, if you're 14 years old).
It looks like Toyota is really pushing the boundaries when it comes to providing driving fun. Soon, you won't have to spend a fortune to experience what it's like to overtake Max Verstappen. Assuming you can, of course. Who's ready for the future of racing simulation?