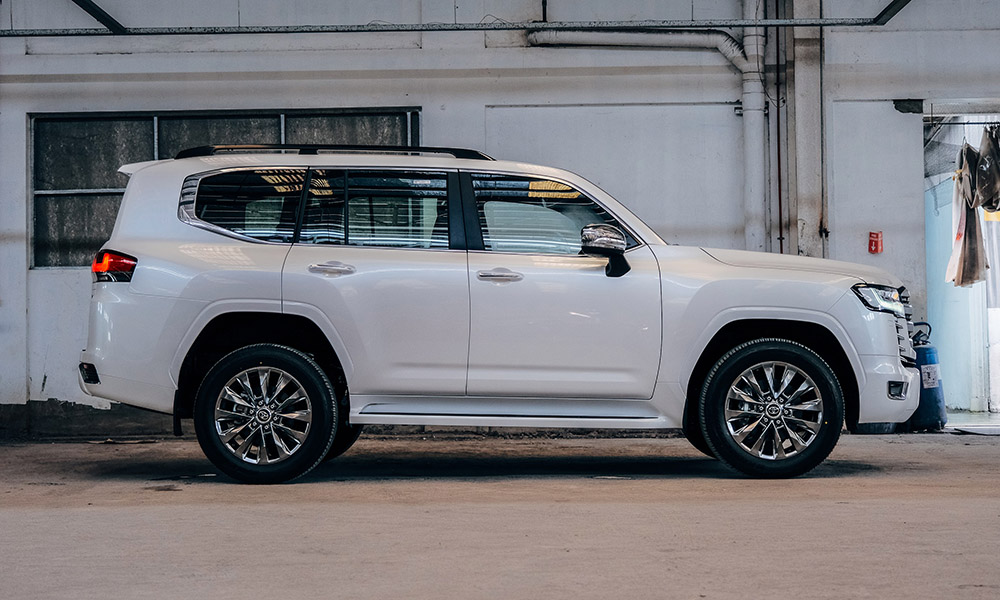 For the well-off looking for the best that Toyota Motor Philippines offers (that isn't a Lexus or a sports car), the Land Cruiser 300 is your best bet. Demand for the legendary SUV is growing not only in the Philippines but around the world as well. So much, in fact, that waiting lists in Japan have stretched to as much as four years.
Reasons aside from its popularity, you have the global chip shortage and other factors brought by the global pandemic. And when there are high-demand vehicles up for sale, it's not surprising to see human nature take its course. People will take advantage of the increased demand and end up fleecing impatient customers looking to skip the line.
The LC300 is no stranger to this, with a report from Bilyonaryo stating that a customer had to pay P7.531 million, which is a staggering P1.859 million premium over the ZX's SRP of P5.672 million (without the Precious White Pearl paint job).
Of course, when TMP caught wind of this, the company wasn't happy. If you didn't know, it has the "One Suggested Retail Price Nationwide" program to combat these unscrupulous agents and dealerships that charge extra for high-demand vehicles.
If you come across any dealership that is overpricing or gouging customers, you can get in touch with TMP's Customer Assistance Center via e-mail or hotline number (02) 8819-2912.