The state of Philippine motoring has become so bad that traffic and public transportation news is now priority content even for mainstream media outlets. Just put "Carmageddon" in the headline and it's sure to be consumed even by people who are otherwise loath to read. Talk about the latest brilliant idea from any one of the government agencies that manage motoring-related affairs and you'll get the most passionate reactions you can imagine. Discuss Grab and other transport network companies and almost everyone has an opinion to offer.
Here, we've compiled the 10 most talked-about motoring news in the country in 2018, arranged in order of significance or impact.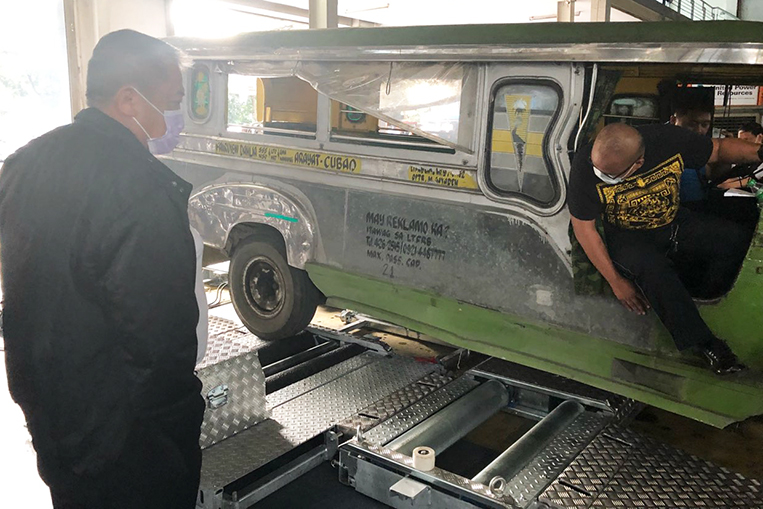 10. DOTr revealed its plan to introduce a new PUV inspection procedure. The Department of Transportation started 2018 strong, wasting no time in flagging down decrepit public-utility jeepneys and announcing its intent to roll out a five-stage Motor Vehicle Inspection System that would include tests for the brakes, the suspension, the speedometer and the headlights. The DOTr also said it was procuring 26 mobile MVIS units to help with the government's PUV modernization program. So, how did it go? Check out the jeepneys still running around out there and be the judge.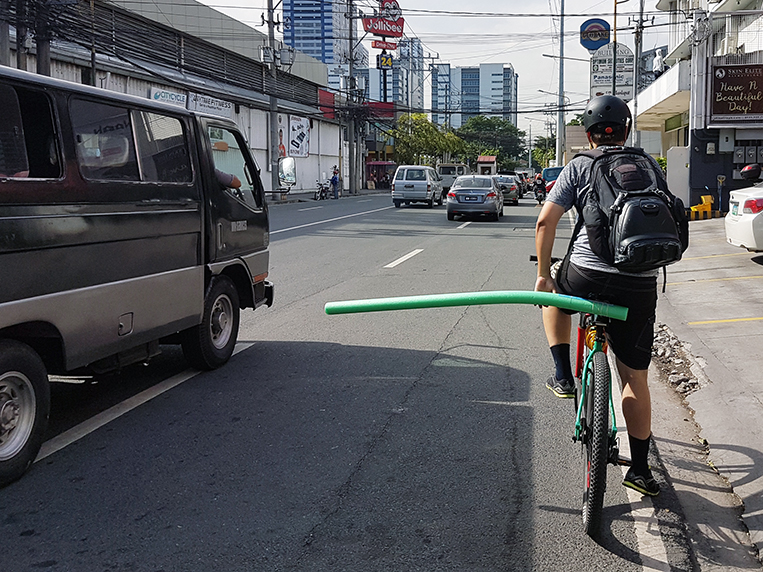 9. A lawmaker filed a bill seeking a minimum overtaking distance in favor of cyclists. It pays to have bicycle riders in Congress. Representative Antonio Tinio submitted House Bill 8446, which proposes a minimum distance of 1.5m on the part of car drivers when they're overtaking a cyclist, with the suggested fines ranging from P5,000 to P20,000. With the insufficient width of many of our roads, it's very hard to imagine this bill ever being passed into law. But you never know. At the very least, a lawmaker has shown that it's possible to think of the common good. And now people are taking notice and discussing the issue. That's a start.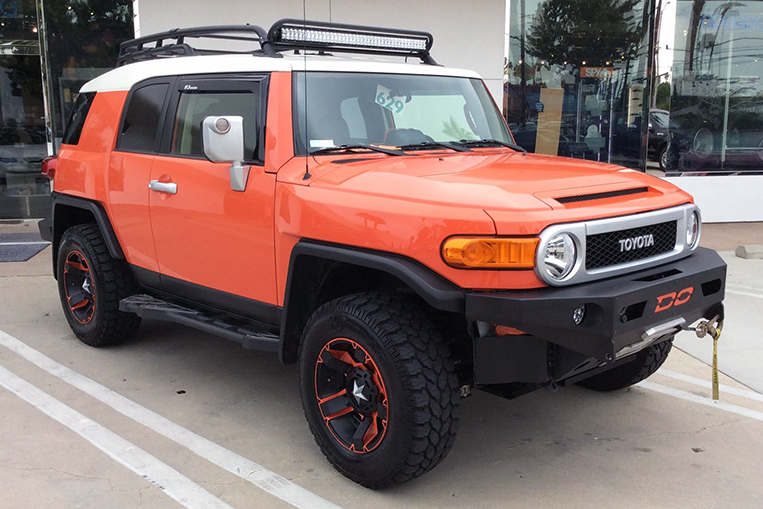 8. LTO renewed its drive against 4×4 off-road vehicle modification. Members of the 4×4 SUV community were up in arms about the Land Transportation Office's resurrected campaign against aftermarket mods on private cars, especially those designed for off-road driving. The agency swore it was only after public safety, saying such accessories render a vehicle unsafe for highway use. Shop owners and 4×4 enthusiasts sat down with LTO officials, ultimately prevailing upon the latter to relent (for now) and instead look into a possible "accreditation process" for vehicle customization.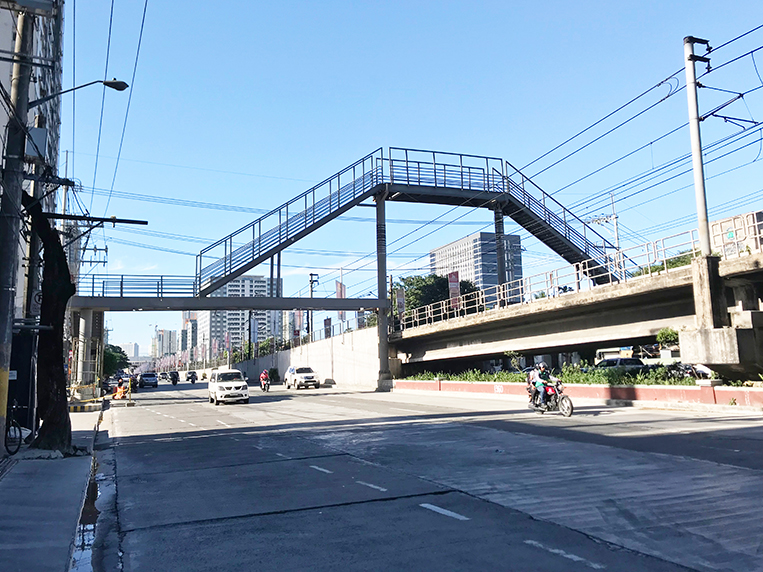 7. We wanted to burn bridges (sort of). Facebook was swamped with photos of overhead pedestrian walkways on Metro Manila's main arteries that looked like theme-park rides due to their drastically elevated design. The raised middle portions of these bridges were meant to accommodate passing light-rail trains underneath them. Many netizens laughed and ridiculed the structures; others said Filipinos were just plain lazy.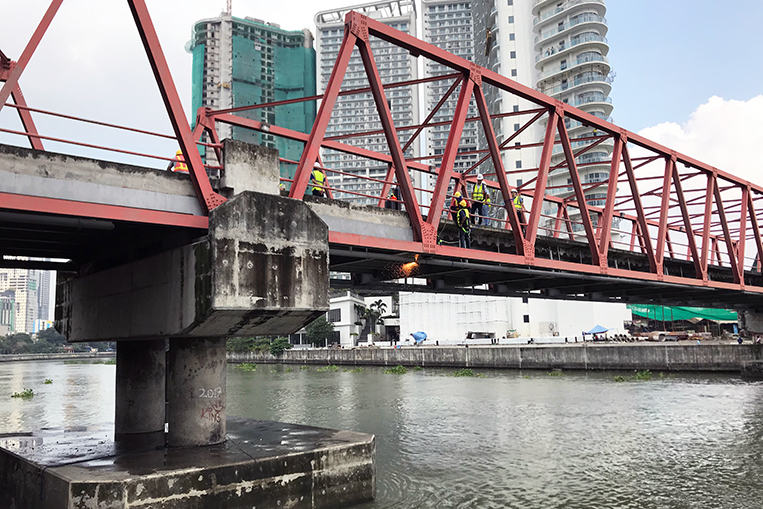 Footbridges weren't the only bridges our government built last year. The powers-that-be also foisted seemingly unnecessary bridge projects on the public, including those for Estrella-Pantaleon and Binondo-Intramuros. Would building these structures help solve traffic congestion in Metro Manila? Many observers (including us, we admit) don't think so, but do we even have a say in the matter?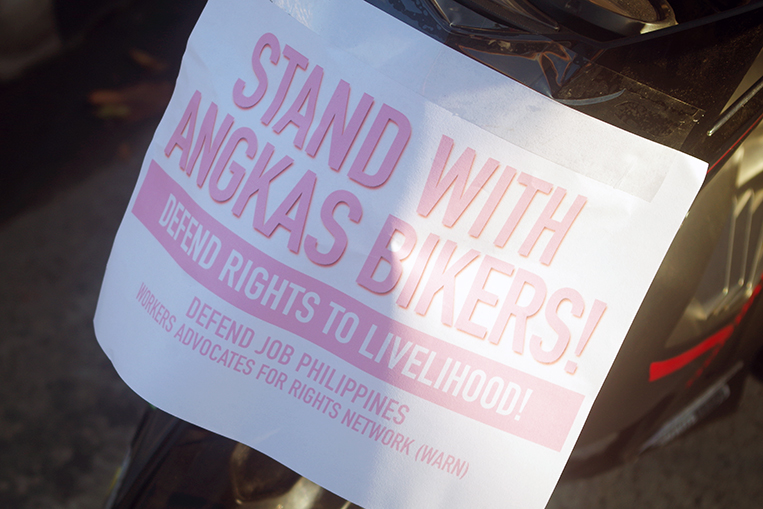 6. Two-wheeled TNC Angkas was again shut down by government regulators. The Land Transportation Franchising and Regulatory Board succeeded in getting the Supreme Court to order the cessation of operations of the motorcycle ride service, mainly on the basis of motorbikes not being a legitimate mode of public transportation. Flexing its muscle, Angkas gathered its riders and joined a protest ride that was actually more like a show of force. If you felt like you had seen this one before, allow us to remind you of another transport network company that clashed with the authorities in almost the same fashion: Uber.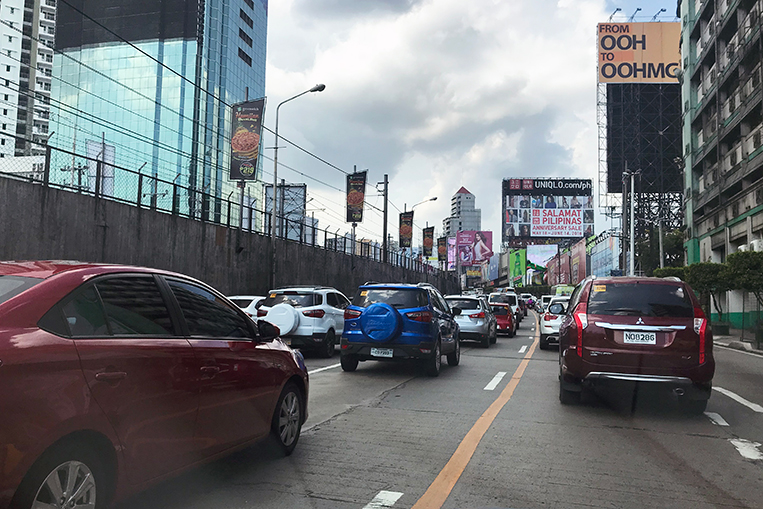 5. The MMDA conducted a dry run of its HOV scheme on EDSA. In August, the Metropolitan Manila Development Authority upset countless motorists in Metro Manila for testing the so-called High-Occupancy Vehicle policy on the busy thoroughfare. The agency, in essence, wanted to ban single-passenger cars from the highway from 7am to 10am in the morning and from 6pm to 9pm in the evening during the week. The result? The peripheral side streets got disproportionately clogged. The strategy, it turned out, merely transferred traffic congestion to secondary roads. An angry populace prompted the Senate to step in and ask the MMDA to suspend the controversial rule pending further review by the National Capital Region's local officials.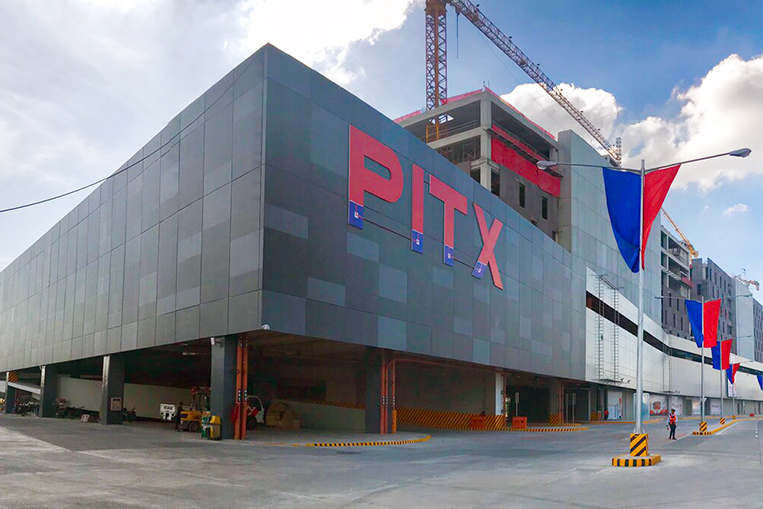 4. The Parañaque Integrated Terminal Exchange formally opened. The DOTr built and completed a public transport hub along Coastal Road, the objective of which is to "provide seamless interconnectivity of the different modes of transportation from neighboring provinces south of Metro Manila." The physical facility was impressive, but the whole experience wasn't. Commuters complained about a variety of issues, including inadequate vehicles and not-so-ideal pick-up and drop-off points. The authorities, meanwhile, asked for understanding as they worked to iron out kinks in the system.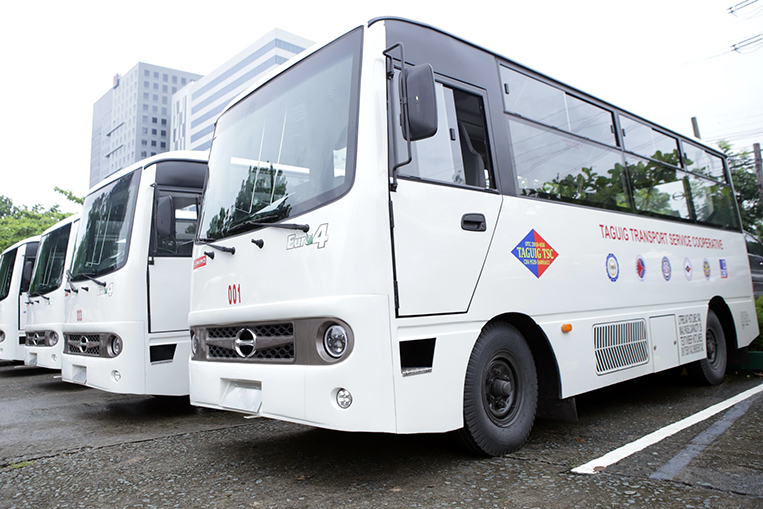 3. The PUV modernization program rolled out actual vehicles. The year 2018 treated us to updated versions of the inner-city PUV. Commercial vehicle makers from Isuzu to Hino showed off their contribution to the country's new generation of people carriers, which boast such amenities as air-conditioning and even cashless payment. A huge improvement on the old-school jeepney, for sure.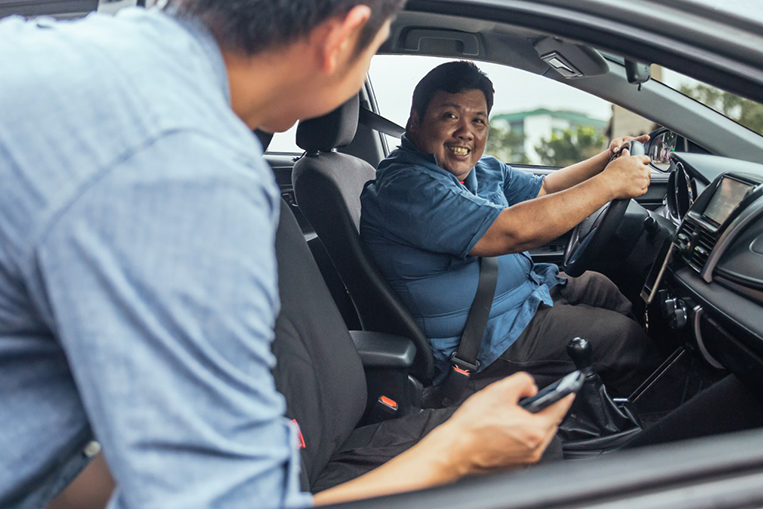 2. Grab sent Uber packing. In March, Singapore-based Grab finally subdued its bitter rival from the United States—not by successfully beating the latter in terms of service quality but by buying its Southeast Asian operations. With Uber out of the picture as early as April, Grab suddenly found itself the sole major provider of app-based rides in the Philippines. This would have been a good development for the company, but it eventually succumbed to high demand compounded by a dearth of drivers. The TNC then launched a campaign that petitioned the LTFRB to increase the common supply base of transport network vehicle service cars. It was a challenging year for Grab all right, one that saw the firm called out and investigated for its sneaky (read: unannounced) P2-per-minute charge. But there were victories, too. The Grab app was revamped and now features a food delivery button that is a delight to use. Also, Toyota Motor Philippines extended support by offering exclusive sales deals as well as preventive maintenance service discounts to Grab drivers and operators.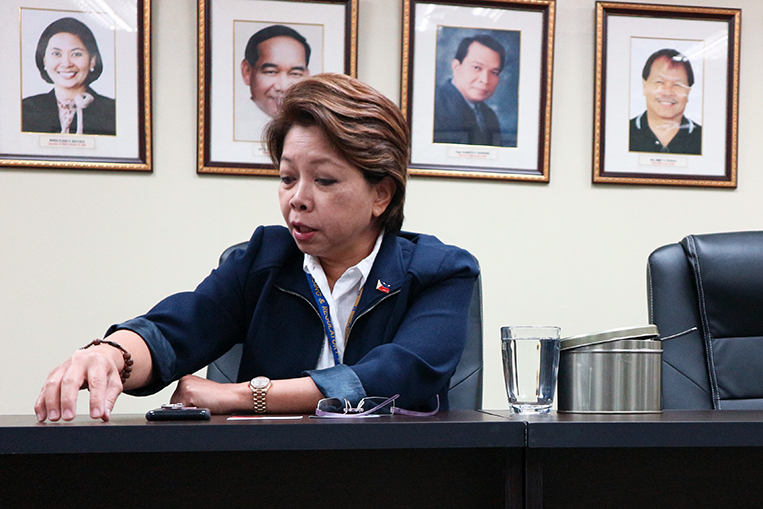 1. The LTFRB, as usual, looked like a bunch of clueless people. When you talk about the biggest newsmakers in Philippine motoring, this widely hated government agency will always manage to figure at the top of the list. In 2018, it was numero uno. What could possibly be more newsworthy than the organization's blatant incompetence, displayed on a regular basis for all to see? For instance, when the board handed out its decision on Grab's case regarding the P2-per-minute charge, its members didn't see eye to eye. Board member Aileen Lizada made sure that everyone knew she dissented. Oh, by the way, the LTFRB has a grand total of just three board members. Three. T-H-R-E-E. Yep, just three of them and they frequently disagree with each other. The conflict came to a head when they began suing each other over some issue relating to the P2 PUV fare hike in Iloilo. In the end, President Rodrigo Duterte transferred Lizada to the Civil Service Commission. Welcome to our country, where a three-officer government division isn't capable of functioning with any degree of normalcy.