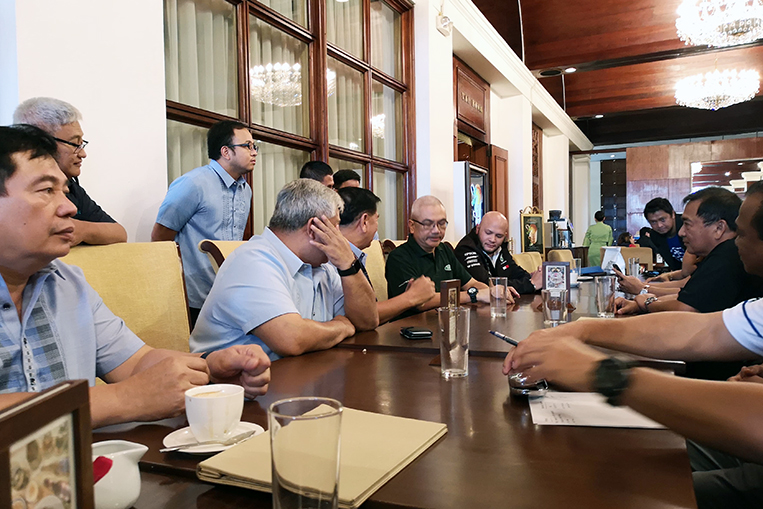 Trust a legal impediment to motoring freedom to unite automotive groups. This time, the Land Transportation Office's renewed focus on aftermarket modifications—which the agency has said it is not implementing arbitrarily—has moved off-road vehicle clubs to join forces in appealing to the government regulators regarding the latter's position on the matter.
This morning, off-road driving enthusiasts from an umbrella organization called the Trail Club Association of the Philippines—which counts among its members the likes of Land Rover Club of the Philippines, FJ Cruiser Owners Philippines, Ford Ranger Club Philippines South, Off-Grid Expedition, Team Giba Ph and Team Royale Trails—met with LTO-National Capital Region regional director Atty. Clarence Guinto at The Manila Hotel. The purpose of the meeting was so that both sides of the aisle—regulators on one, vehicle owners on the other—could agree on the official terms and guidelines of whatever regulatory measure the LTO might implement in the area of 4×4 vehicle modification.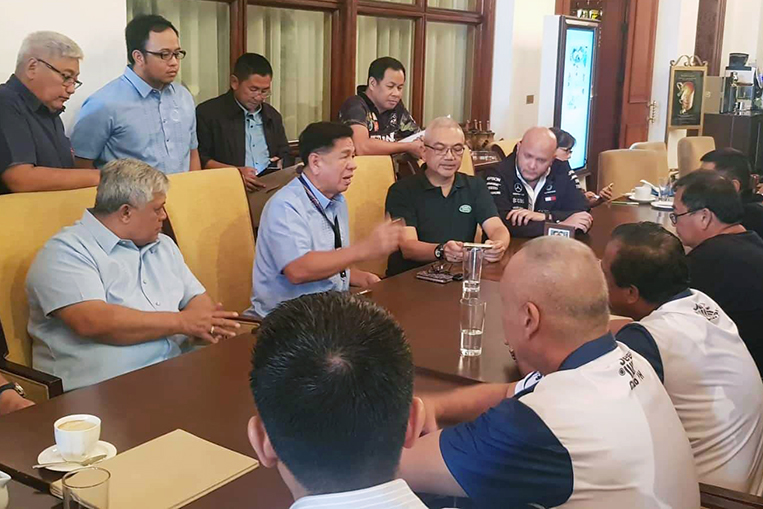 At the moment, there is so much confusion out there as to what the LTO really considers illegal and what is allowed, resulting in angry sentiments on social media. Speaking of social media, the regulators did not appreciate having been put in a bad light over this latest episode. For their part, the off-road vehicle clubs committed to asking their members to refrain from "posting defamatory statements against the LTO."
A technical working group is now apparently being formed to help the LTO come up with concrete (read: unambiguous) guidelines pertaining to aftermarket modification. In a telephone interview, a prominent member of the off-roading community who was present at the meeting told VISOR that the main problem with not being clear about the guidelines is that the law becomes open to loose interpretation.
"Take the change in wheel size, for example," the 4×4 vehicle enthusiast said. "Now even passenger cars are involved. Nadamay na. What's next?"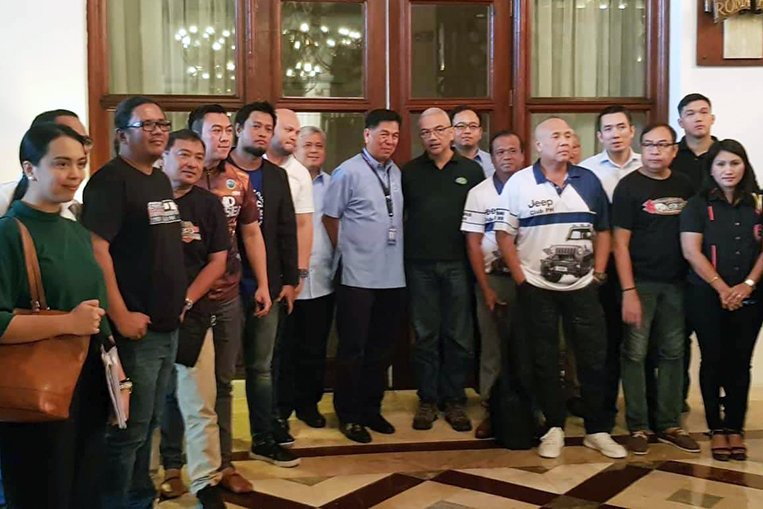 Today also, the LTO released an official statement to categorically deny that it was "arbitrarily and subjectively apprehending owners of modified vehicles."
The groups that met with the agency respectfully asked for a moratorium on the ongoing campaign against modified off-road vehicles. They are scheduled to meet with LTO chief Edgar Galvante on Tuesday, October 23, to hopefully get the agency's final position on the issue.
Let's see how this all pans out.