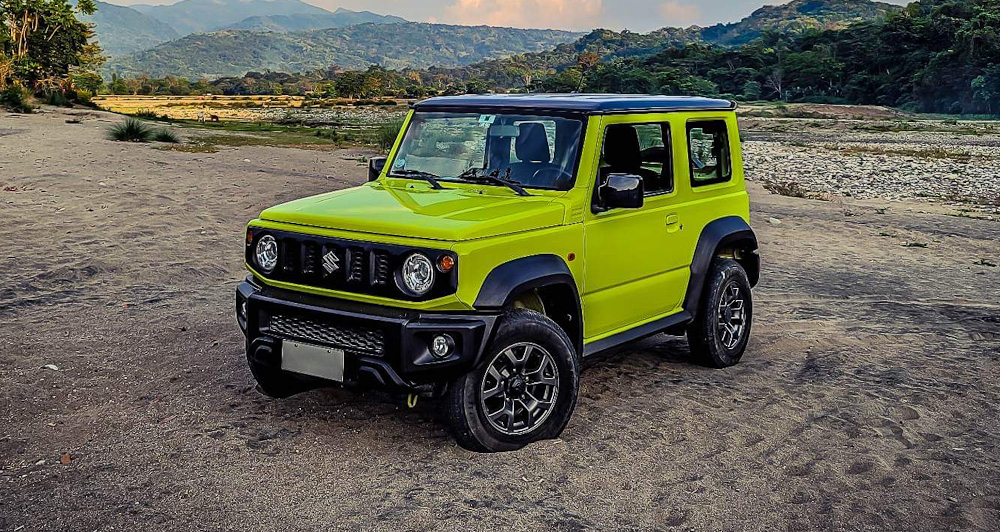 Remember when Suzuki Philippines started sourcing the adorable Jimny from India (moving it from Japan to everyone's consternation)? While this news may have thrown off some purists, that didn't stop the three-door SUV from selling out in our country despite being assembled by Maruti Suzuki.
And for those purists who desperately wanted a Japanese-built Jimny, we have some good news: Suzuki Philippines will be sourcing the vehicle once again from Japan starting this January, according to a marketing executive from the company.
As for the reason behind the switch back, Suzuki had initially moved its assembly hub to India to meet the increased demand and to increase production, but because of the ongoing pandemic and global parts shortage, they weren't able to meet it anyway, so they decided to shift it back to Japan.
And yes, prices did increase, but this is mostly in line with the rest of the industry adjusting their prices as well. Here are the new prices:
Jimny GLX AT (two-tone) – P1,330,000
Jimny GLX AT – P1,320,000
Jimny GL AT – P1,217,000
Jimny GL MT – P1,258,000
So, if you're going to go out and rush to buy yourself a Jimny with hopes of snagging a Japan-made unit, do know that there are still existing units of Maruti-assembled Jimnys, so a little patience will pay off. And as for the new five-door Jimny? While there are no concrete plans for SPH to launch it at the moment, we were told that the company might bring it in.