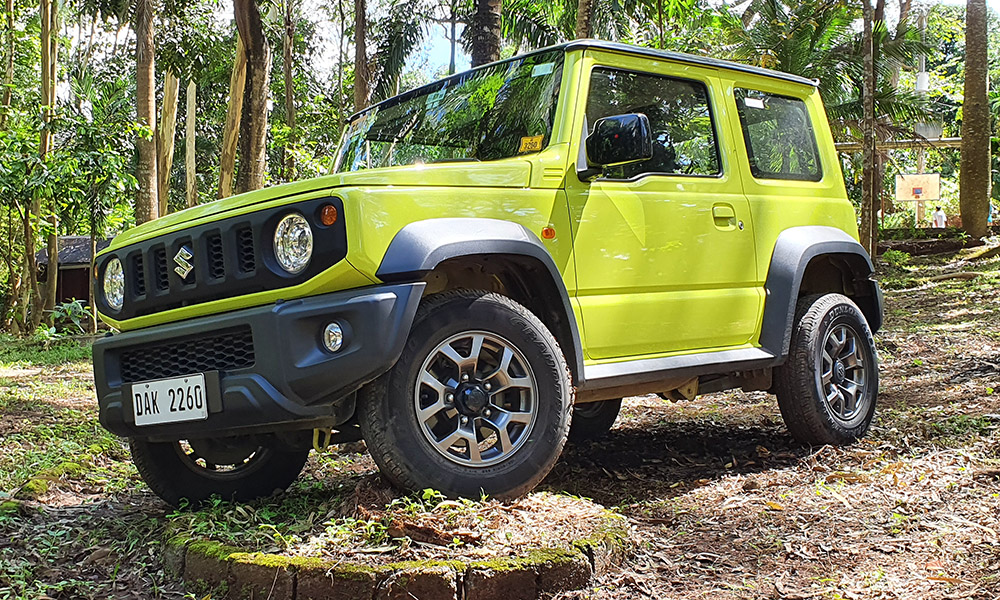 When I was little and our Liteace wasn't available, my grandfather always took me out in his owner-type jeep. Apart from having four wheels and an engine, it was practically everything the Toyota wasn't. It had no doors, no seatbelts, no air-conditioning, no working gauges, and no comfortable suspension. In addition, no matter how hard the tired 4K lump under the hood huffed and puffed, it was going nowhere in a hurry.
But to my teeny-weeny self back then, that jeep was larger than life. It was what brought me to Jollibee so I could savor the juicy goodness of Chickenjoy. It was my school bus, so I could meet that tall, skinny lady named Fatima that I fancied in kindergarten. My grandfather's old jeep was my gateway to the world's simple freedoms I enjoyed as a kid.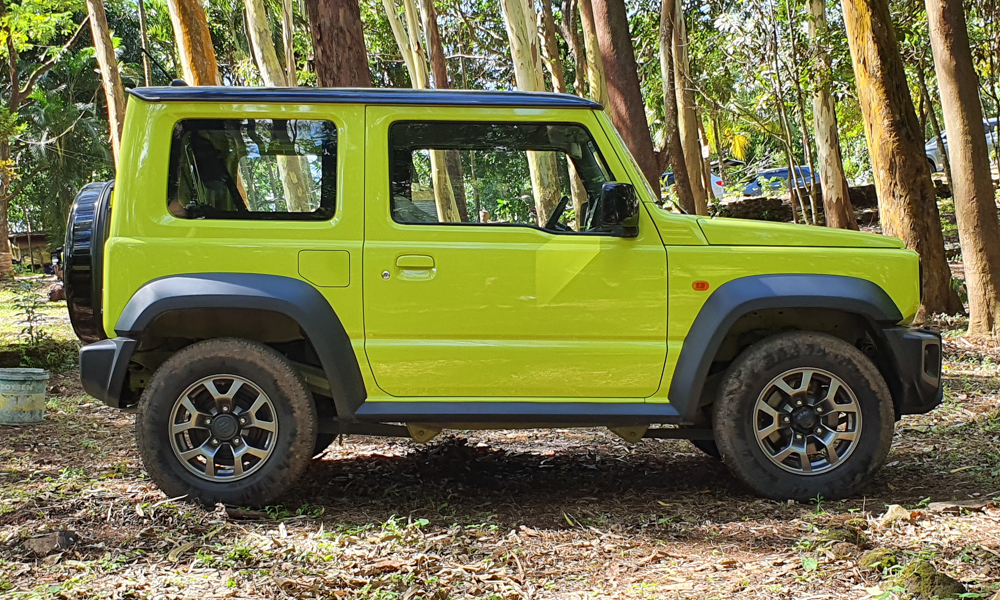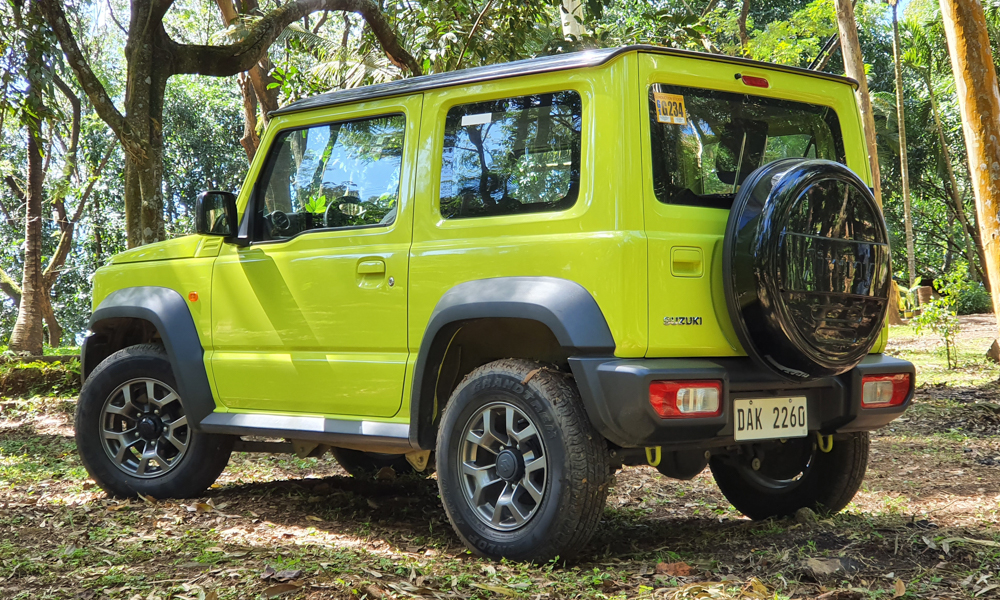 Fast-forward a couple of decades later when the popular fried chicken had given me the girth I'm now struggling to trim down, and I find myself standing beside the neon green (or yellow) Suzuki Jimny that's parked in front of my house. It is probably as big as the jeep I used to ride, and now I'm going to be the one piloting this cute little time capsule through the congested streets that my grandfather used to ply.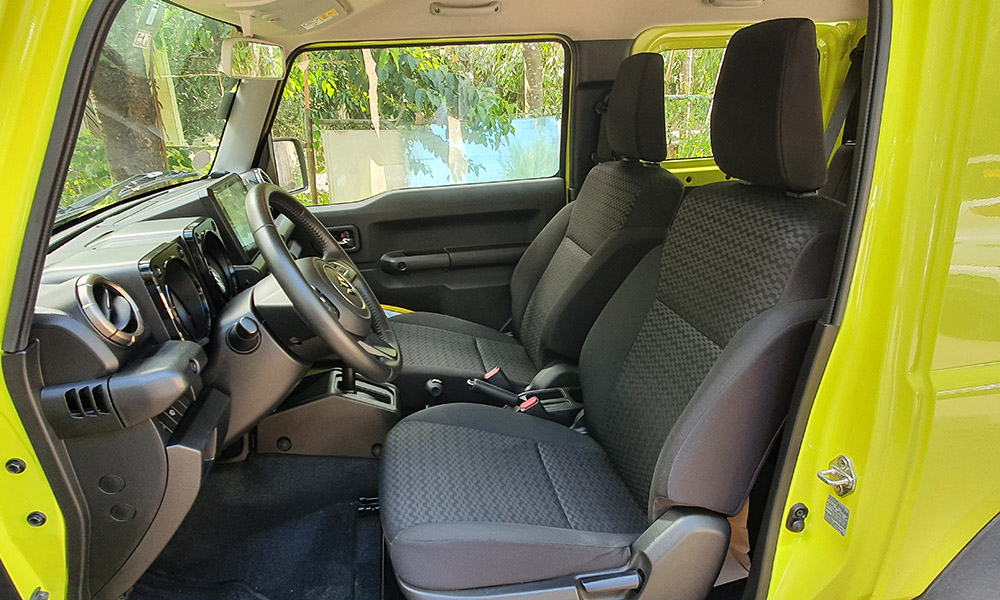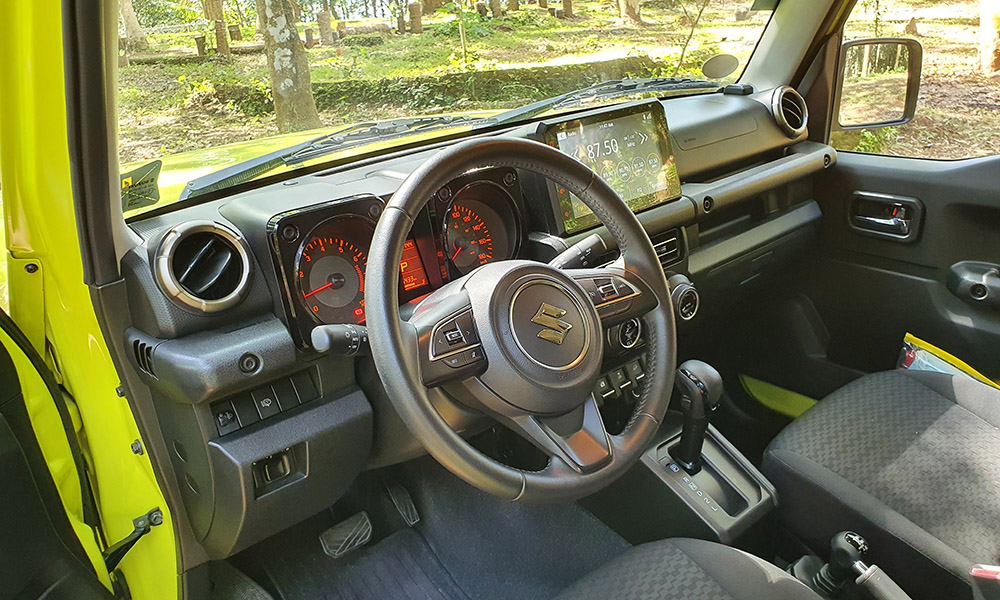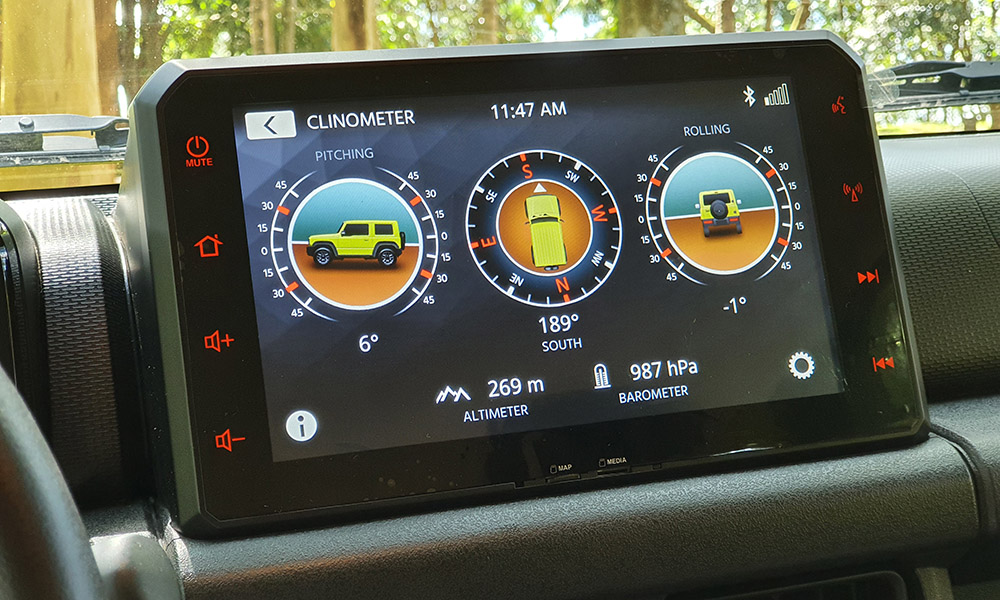 While most of my colleagues consider the Jimny as a cute runabout that can go where no other cute runabout can, I see it in quite a different light. To me, this vehicle is like the jeep that I looked forward to hopping in. The car's boxy styling has all the design hallmarks of the crude vehicle that used to take me to places. Even the upright windshield is reminiscent of the jeep's windscreen that I rubbed with my little hands that followed the movement of the wiper.
Of course, the interior of the Jimny isn't all that basic anymore. Customers demand touchscreens or digital displays for just about everything. But there is also the lovely effort by Suzuki designers to bring passengers back to a time when seatbelts and crumple zones weren't mandatory. It is far from the sparsely appointed cabin of our old jeep, but I absolutely adore the fact that the Jimny hasn't gone gaga with LCD screens. Case in point: The instrument binnacle looks like that of the Samurai.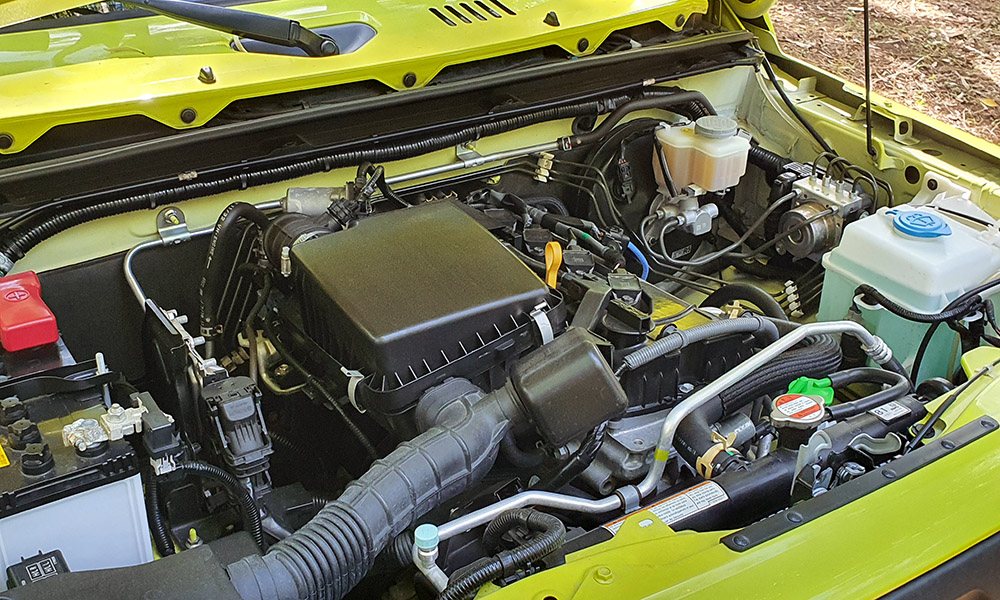 Even with a curb weight of around 1,100kg, the Jimny is not a speed demon. The 1.5-liter four-cylinder will not be rushed no matter how hard you try, and the four-speed automatic transmission has the engine buzzing at 3,000rpm when you're doing 80km/h. But I like the fact that it isn't built to be as refined as a crossover. You feel vibrations with each prod of the accelerator, and while the car will happily claw up mountain roads any day, the sensation is much like how our jeep struggled tackling steep inclines.
The Jimny is slow, but that just gives me the opportunity to see bystanders and fellow motorists laugh about how some dude with a waistline as big as Japan was able to shove himself into a car this small. Even the numb steering doesn't bother me. My grandfather had to shuffle his jeep's tiller back and forth just to keep the damn thing going straight. So, while the Jimny's wheel was pretty much lifeless, I was simply happy that the car went where I wanted it to.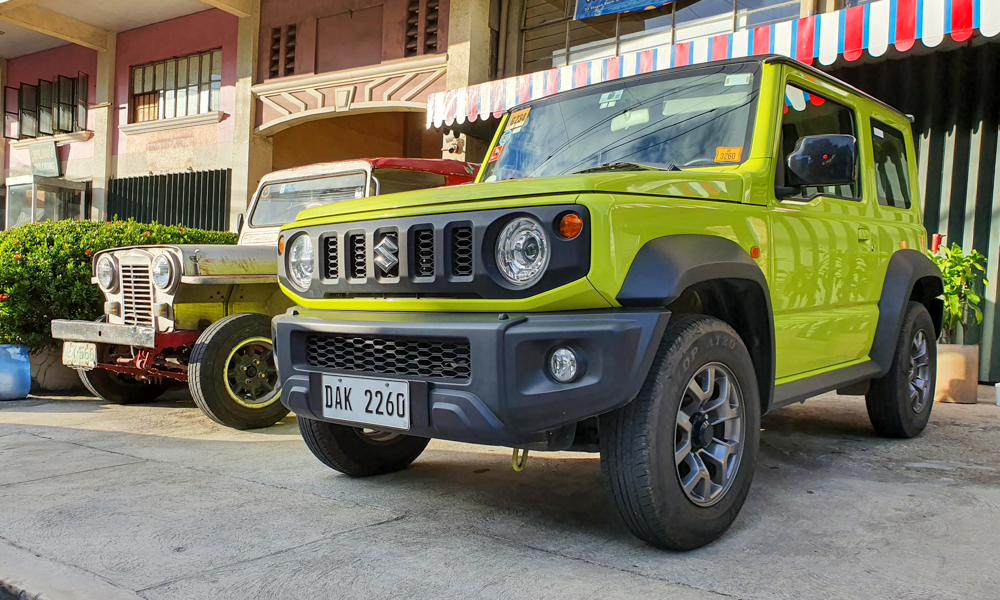 Admittedly, there are better and more practical ways to spend the top-of-the-line Jimny's asking price of P1,175,000. In fact, there are some pickup trucks that are priced the same, if not less. However, I don't think most Jimny owners had seating capacity or ride comfort in their minds when they got their vehicle. And that's the thing. Sports cars induce fear and excitement when they're driven fast—but the Jimny just makes you smile like a kid again.
SUZUKI JIMNY GLX AT
| | |
| --- | --- |
| Engine | 1.5-liter four-cylinder gasoline |
| Transmission | 4-speed automatic |
| Power | 101hp @ 6,000rpm |
| Torque | 130Nm @ 4,400rpm |
| Dimensions | 3,650mm x 1,645mm x 1,725mm |
| Drive layout | 4WD |
| Seating | 4 |
| Price | P1,165,000; P1,175,000 (two-tone) |
| Upside | This car makes people laugh and smile. |
| Downside | Not the best vehicle to shuttle a family around. |