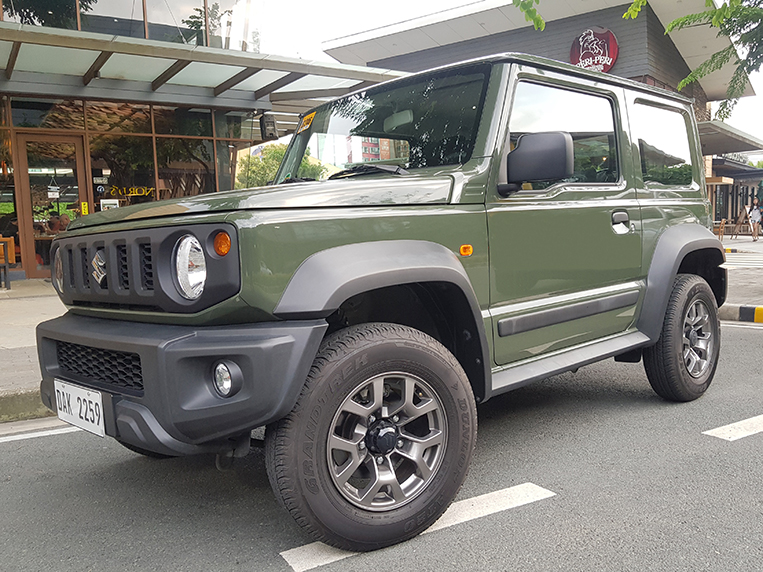 I entered 2019 like most of my fellow Metro Manila residents did—in search of creative, realistic ways to travel around without being too dependent on a personal car. The traffic congestion and the constant hunt for a parking slot had taken their toll on me, and I, like many other people in this packed megalopolis, was beginning to look at automobiles as just a nauseating means to get from A to B. Gone were the days when one truly relished the thought of driving—when the act was this thrilling chance to cut yourself loose from the chains that shackled you to your tedious routine.
And gone were the days, for sure, when a specific car would arrive and take our breath away. It seemed as though every vehicle on offer resembled the competition. The curvaceous exterior, the high-tech interior, the electronic-this and electronic-that. We all had reached a point where buying a car was simply a necessity, and where just about anything would do as long as it fit our budget.
Then the fourth-generation Suzuki Jimny appeared.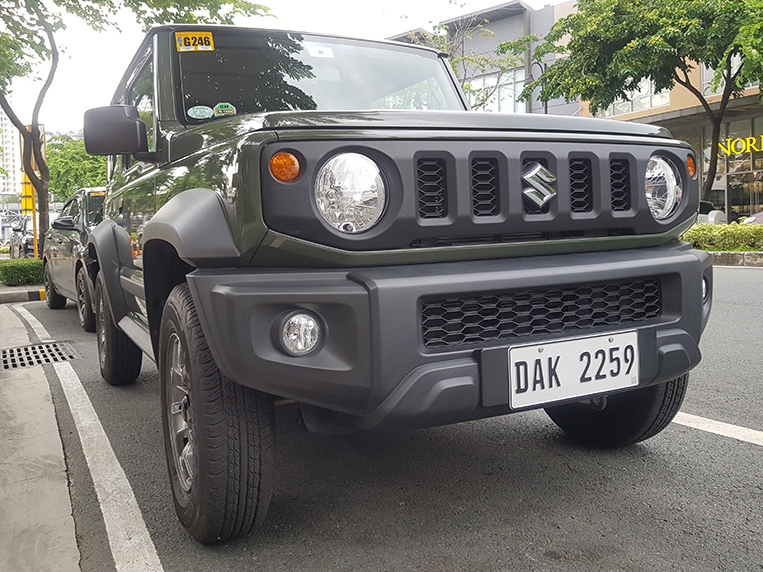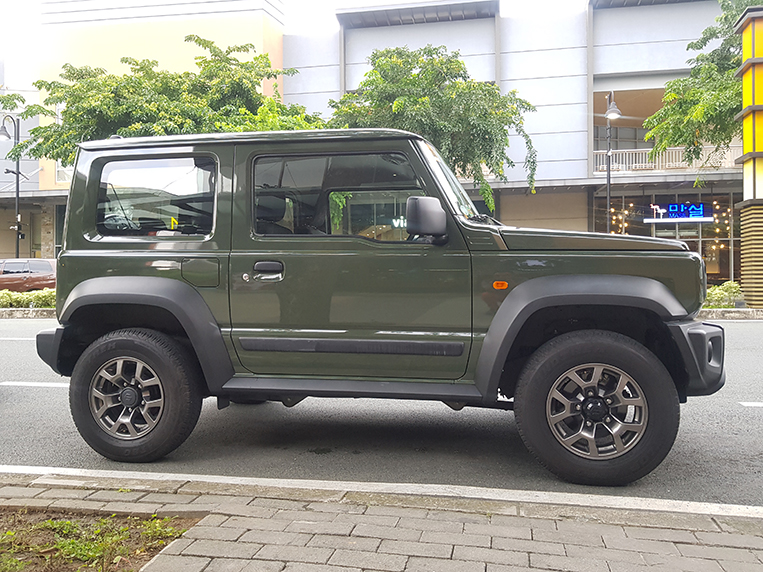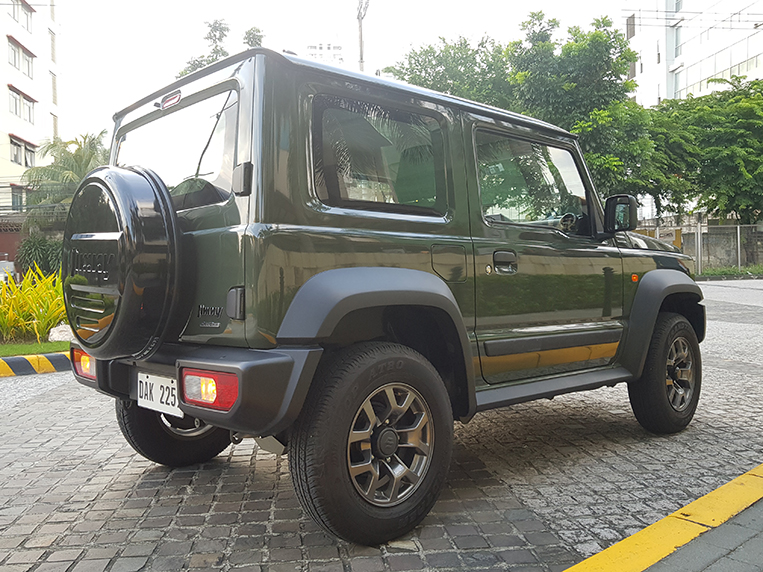 I had long stopped borrowing demo units for myself. I only did so for a writer, or when our team needed a certain vehicle for some story. But for the Jimny, I made an exception. I made sure to badger the PR peeps at Suzuki Philippines. I specifically asked for the base variant, the GL MT, mainly because it was the only one with a manual transmission.
The new Jimny is literally a box—shorter but wider and taller than the previous model. As such, it is devoid of the flirtatious lines and the flamboyant bulges I despise on modern vehicles. The Jimny is just like a vault on wheels. A cute, no-frills version of the Mercedes-Benz G-Class or the Land Rover Defender, if you will. I'm a sucker for retro-styled, compact cars, and Suzuki's baby off-roader ticks off all the boxes on my weird dream-car list.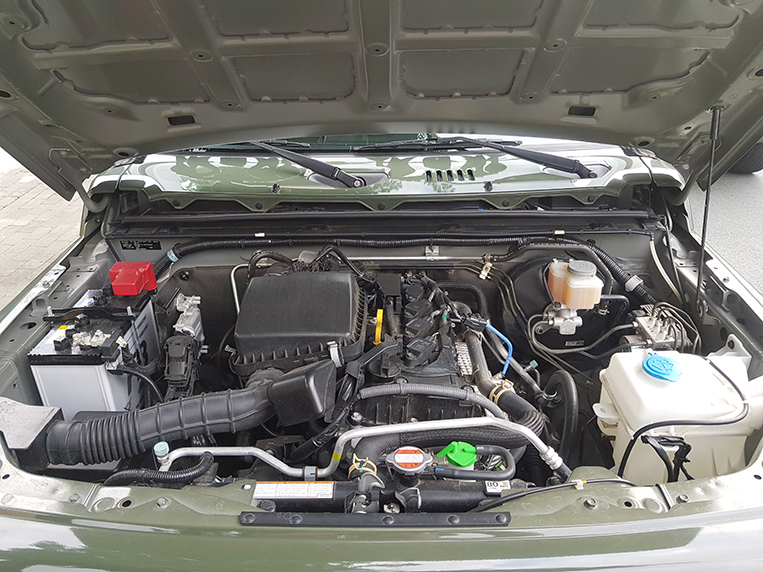 I love the new 1.5-liter four-cylinder petrol engine—which, with 102hp and 130Nm, is a huge improvement over the former 1.3-liter motor (84hp and 110Nm)—as well as the short-throw-feeling five-speed stick shift. This powertrain combo is such a joy to operate that I would seriously advise against getting any of the automatic-transmission variants. Play some and connect with your car. The Jimny is begging to be controlled and thrashed around.
There is this parking facility near our office where you need to negotiate a very steep incline in order to get in. When I first brought the new Jimny there, I had second thoughts and was worried it would have to pant its way up. Nonsense. Suzuki's mini SUV happily performed the climb like it was merely clearing a boring speed bump. Granted that I wasn't able to test the vehicle on off-road terrain, but I think I had enough taste of its muscle to believe it can go wherever your wild imagination takes it to.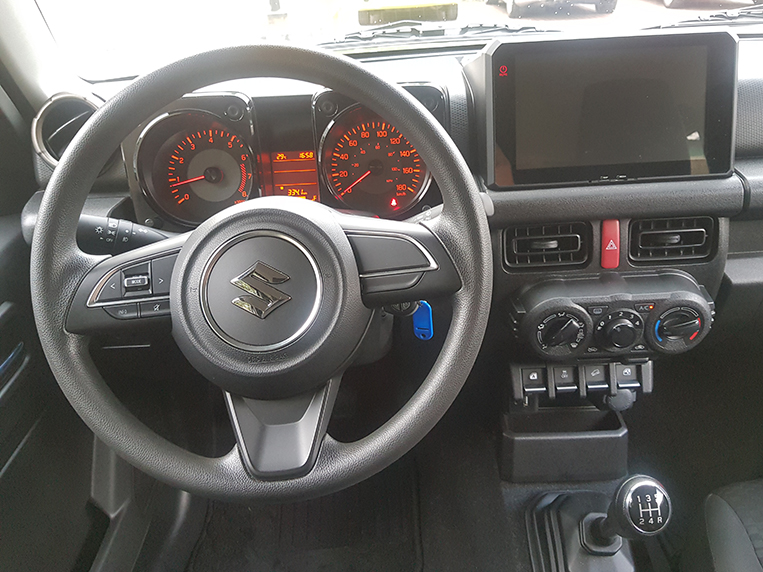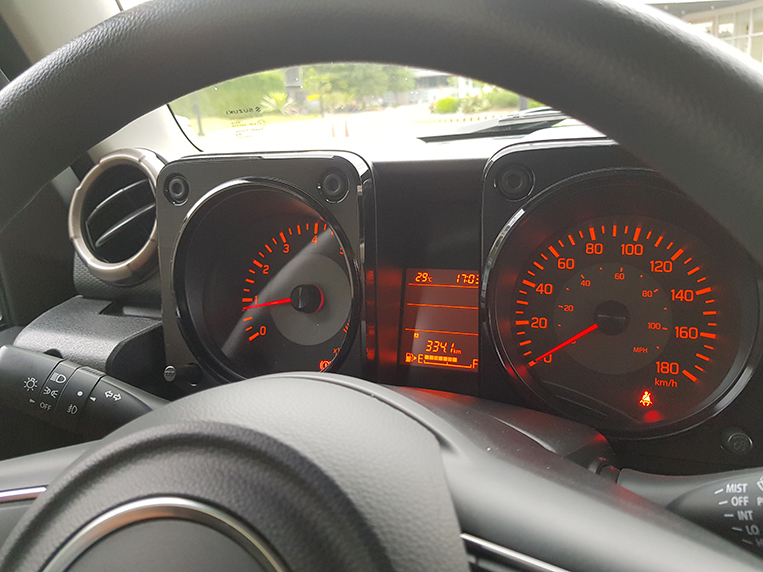 I found the Jimny interior to be absolutely perfect. It suited my preference for spartan-looking but well-designed cabins. The dashboard layout gave off an aura of toughness, versatility and adventure. One look at the cockpit and you just know there won't be a dull moment in your ownership of this car. Inside and out, the Jimny screams fun.
Which was probably why even those accustomed to high-end supercars couldn't wait to get their hands on this SUV. Businessman and car nut Raffy David, who actually owns an Aston Martin, bought one. Marc Soong, who has spent years marketing and selling Ferraris and Maseratis, desperately wants to take one to the boondocks. There is something about the Jimny that gives it universal appeal. Bring it to a club meet of sports car owners and I guarantee you some of them will wish they had your vehicle instead.
Best of all, in spite of the meager dimensions, space is decent.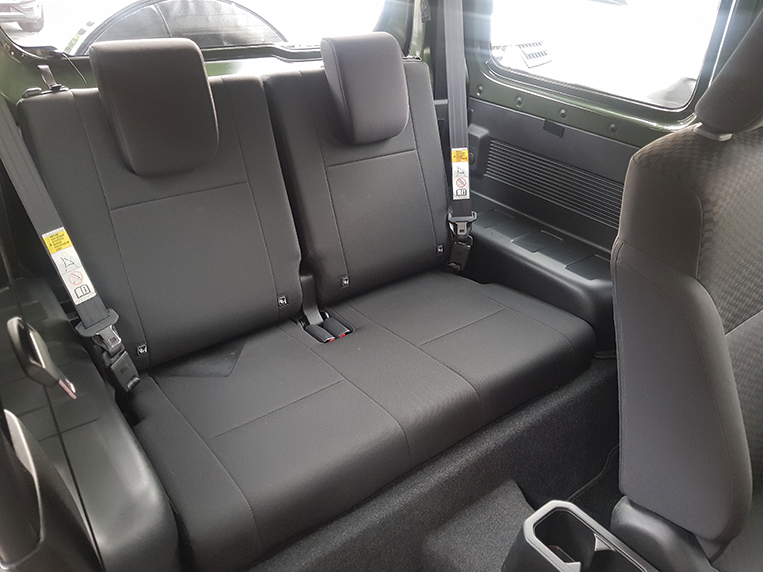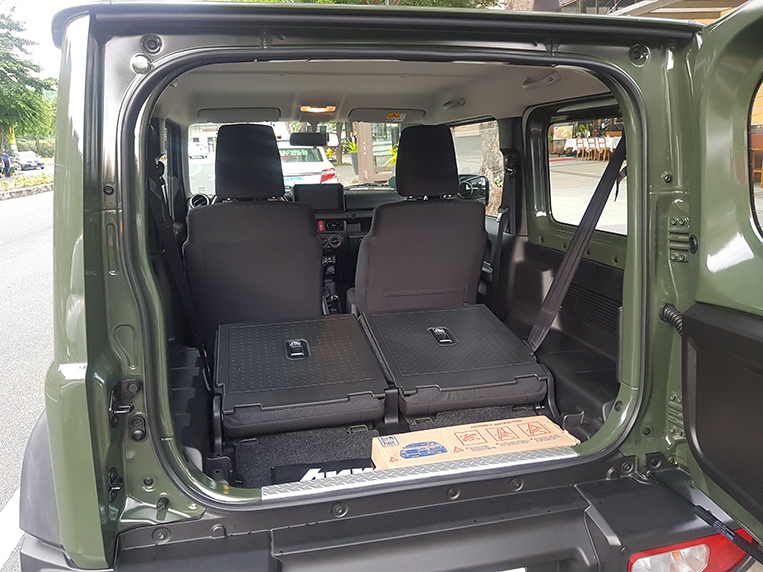 I'd buy the Jimny purely on its own merits. But then, it also happens to have very good pricing. This manual-transmission GL variant that I've been raving about, believe it or not, costs only P975,000. If money were no object, I would have given both the Toyota Supra and the Mazda 3 massive consideration for my car-of-the-year pick. But damn, for sheer excellence and outright accessibility, the Suzuki Jimny deserves the title more than any other new car on the market. It has made dreaming of (and saving up for) a vehicle cool again.