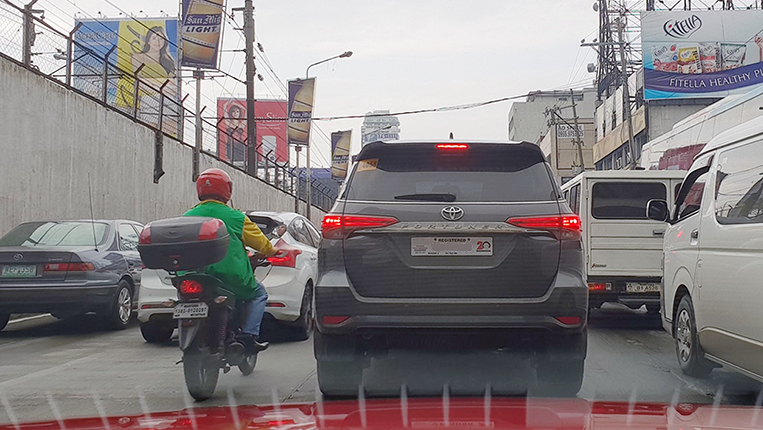 It looks like the Metropolitan Manila Development Authority's controversial High-Occupancy Vehicle scheme on EDSA—whose dry run was officially launched today—is going to be short-lived. That's if our senators, who will never pass up a chance to score pogi points in the eyes of an angry public, would have their way.
As comments and sentiments pour onto social media, the Senate is now waving a resolution authored by minority leader Franklin Drilon, demanding the suspension of the HOV scheme. According to the awesome defenders of public interest, the new traffic rule was "set in place without public consultation and due process."
An excerpt from the resolution:
The implementation of a regulation that would allegedly affect 70% of the motor vehicles plying and enjoying the use of the Philippines' major thoroughfare without holding a prior public consultation or hearing is violative of the due process of laws enshrined and protected under the Constitution.
The resolution maintains that the scheme will "effectively deprive thousands of people" a convenient way to go to work as the traffic rule is "in effect during the working and commuting hours of the week." The senators are asking the MMDA to "provide real solutions" to the problem of traffic congestion.
So now we sit back and watch this latest Philippine transport drama play out in front of us. Grab some popcorn.