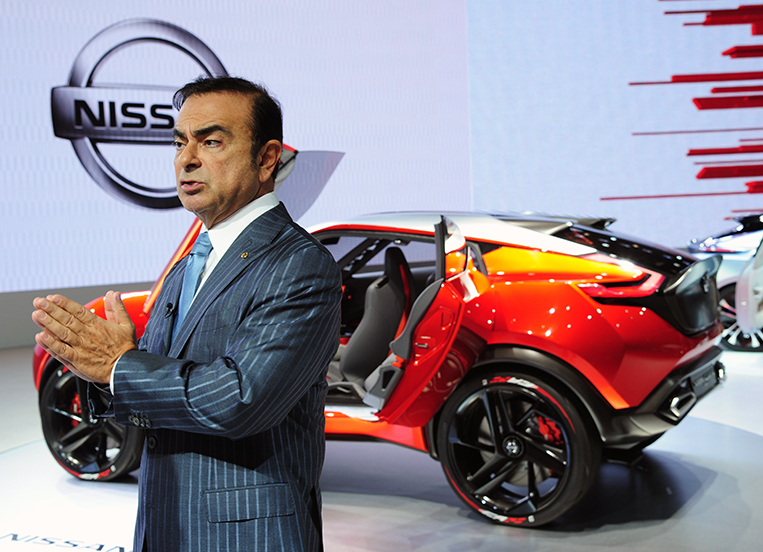 For those of you following the story of the disgraced (and now detained) former Nissan, Renault and Mitsubishi chairman Carlos Ghosn, there must be an itching question begging to be scratched somewhere in your brain: Just how much do these auto industry bigwigs really make?
Because of his widely publicized administrative case in Japan right now, Ghosn has been under heavy scrutiny of late. As a result, varying numbers pertaining to his compensation have been flying around like DJI drones awkwardly controlled by fumbling amateurs. But let us point you to this excerpt from a very insightful and admittedly entertaining account published by Bloomberg recently:
For all that, Ghosn was well and variously compensated. He had at least three salaries: in 2017, about $6.5 million from Nissan, $8.4 million from Renault, and $2 million from Mitsubishi Motors Corporation, the troubled Japanese automaker that's also now part of the alliance. Nissan and Mitsubishi say Ghosn received an additional $8.9 million from a Dutch joint venture, Nissan-Mitsubishi BV, without approval from either company.
Do the math—assuming the equation is accurate—and Ghosn made roughly $16.9 million in one year, just two years ago, from the three car companies he simultaneously helmed. Is that par for the course? Taken as a whole, his salaries from the three automakers previously under him were somewhat excessive even for a lionized executive of his stature. Treated individually, however, his pay from each company seemed justified vis-à-vis his role as well as the prevailing rates in this day and age of NBA players with bloated paychecks and even more bloated egos.
Now, how did his packages compare with those of his colleagues at other automakers? Here are 10 examples we found online. For consistency's sake, we stuck to Bloomberg as the solitary source for these figures. There are some popular brands not represented on the list—like Hyundai and Kia, for instance—but that's because our chosen reference didn't have the pertinent information for these firms.
So here are 10 top industry executives—nine gentlemen and a lady—and their latest (either 2017 or 2018) annual salaries. Interestingly, one of these bosses is the very person who is being portrayed in the press as having orchestrated Carlos Ghosn's downfall, Nissan president and CEO Hiroto Saikawa. The digits, we understand, represent just the regular yearly pay, sans other extras like bonuses and stock options.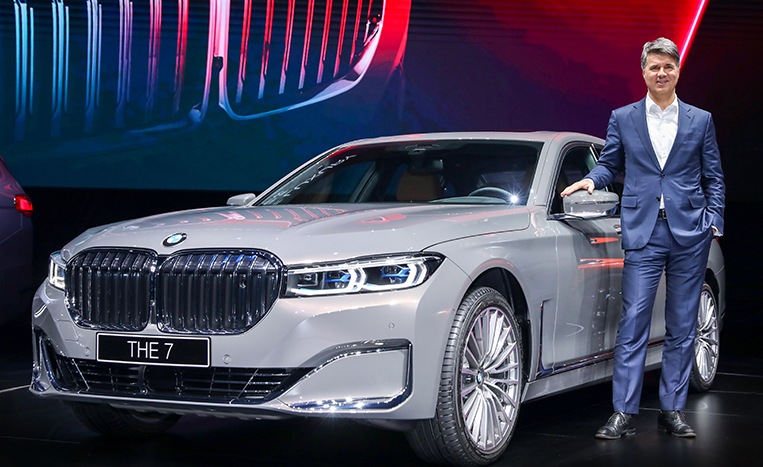 1. BMW chairman and CEO Harald Krüger – $9,960,000
2. General Motors chairwoman and CEO Mary Barra – $7,900,000
3. Ford president and CEO James Hackett – $6,400,000
4. Volkswagen chairman and CEO Herbert Diess – $4,120,000
5. Tata CEO Guenter Butschek – $3,685,000
6. Toyota president Akio Toyoda – $3,450,000
7. Nissan president and CEO Hiroto Saikawa – $3,350,000
8. Fiat Chrysler Automobiles chairman John Elkann – $2,520,000
9. Honda president and CEO Takahiro Hachigo – $1,410,000
10. Tesla CEO Elon Musk – $49,900
Don't pity Elon Musk. Dude got a reworked $2.6-billion compensation package from Tesla last year, which will largely depend on the company's future performance. With the way people are now embracing electric cars—with Tesla as the showcase brand for such vehicles—he just might get it.