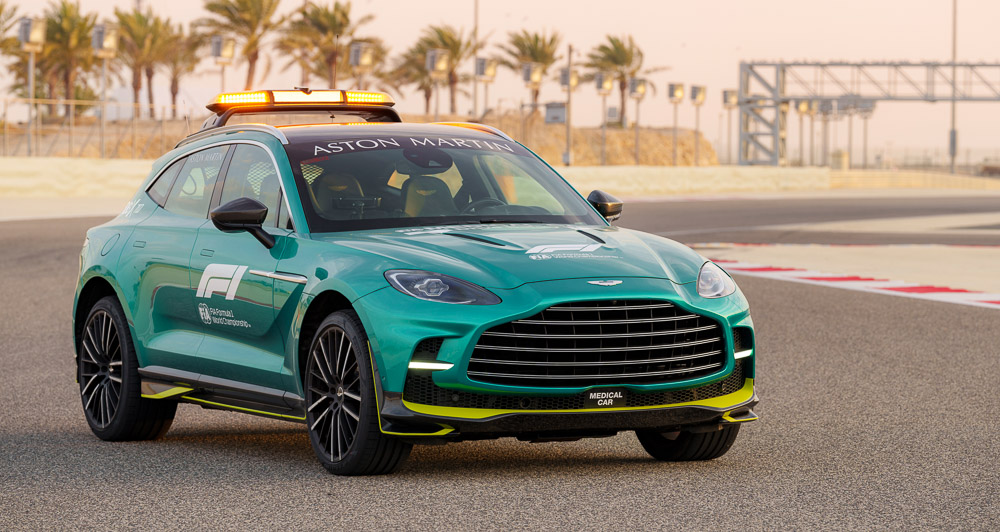 With the opening race of the 2023 Formula 1 season in Bahrain drawing ever closer, the hype and excitement are building up, especially with the new drivers and the changes made to the cars that we saw during preseason testing.
As a last-minute addition to the opening race, Aston Martin has announced that the latest DBX707 super-SUV will now serve as the new official medical car of the sport.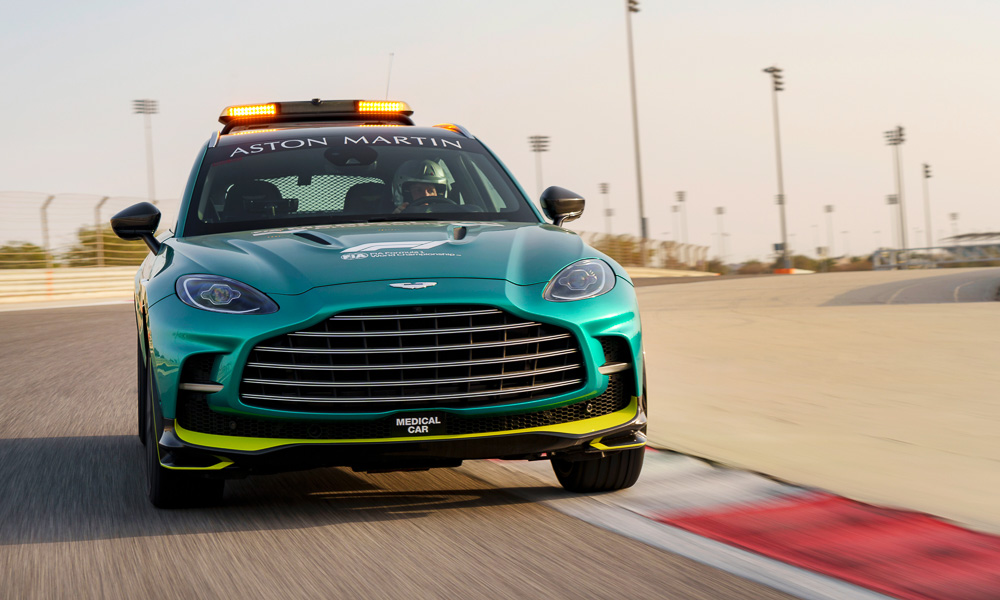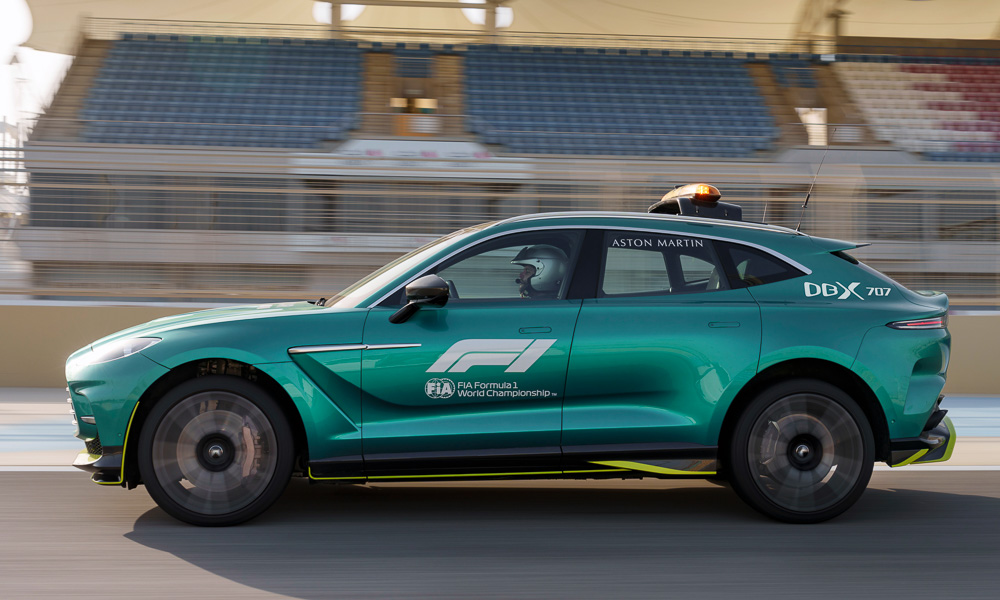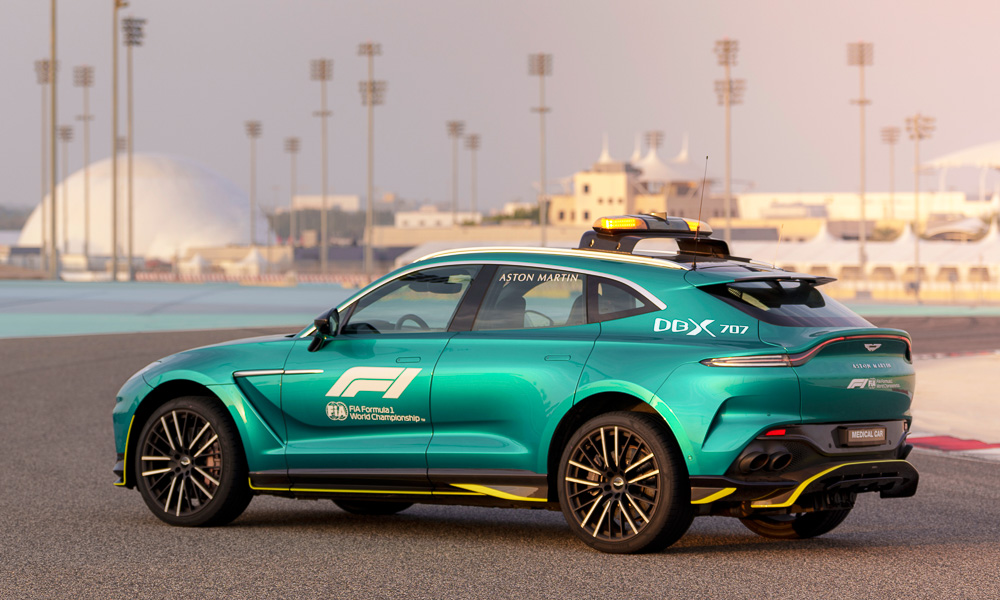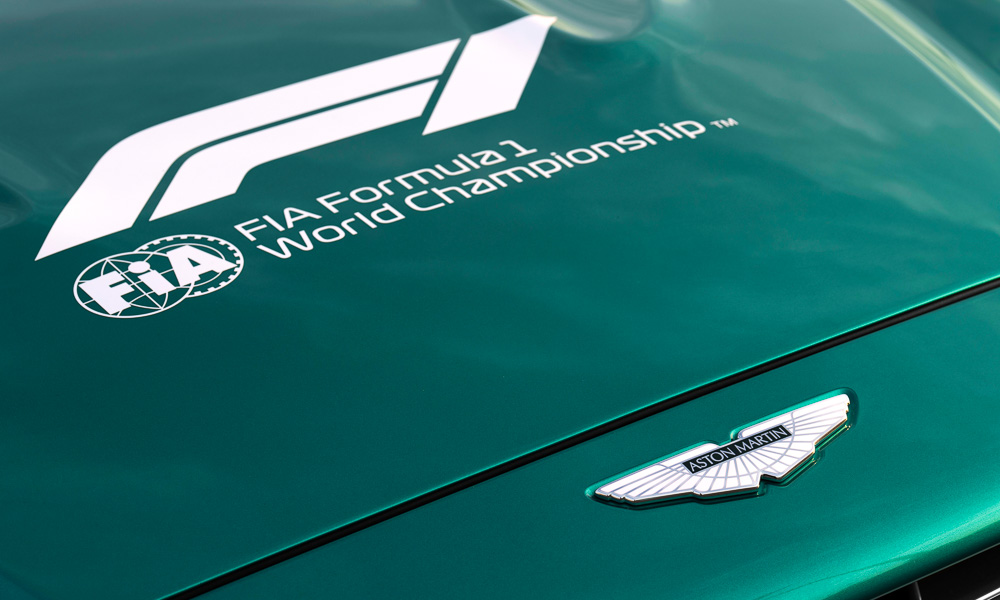 The DBX707 is already crazy fast straight from the factory with an AMG-sourced 4.0-liter twin-turbo V8 spitting out 697hp and 900Nm via a nine-speed wet-clutch automatic, and sending its power to all four wheels.
Surprisingly, not many upgrades are needed performance-wise for the newest medical car on the block. First, there is a new wet-clutch transmission that has faster gear changes. There is also a "Race Start" launch mode to help Alan van der Merwe (the official medical car driver) briskly sprint to the scene of an emergency. Second, it has specially developed Pirelli P Zero tires to help it grip the track at high speeds.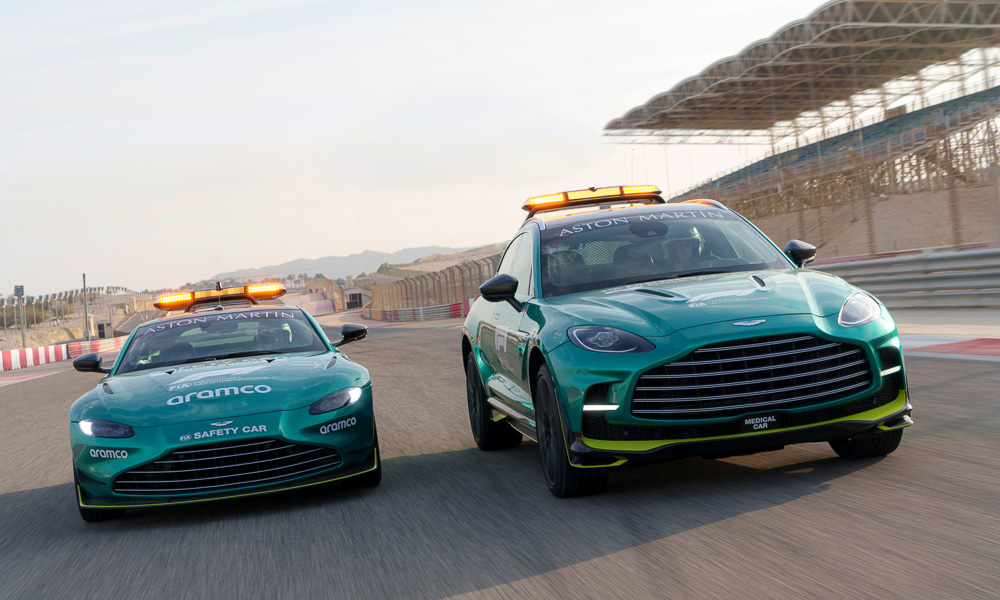 Of course, the interior has been kitted out with all the necessary equipment befitting an official FIA medical car, like fire extinguishers, medical bags, and a defibrillator.
The SUV has FIA-approved racing seats (fitted with six-point racing harnesses) and a system that allows the passengers onboard to monitor updates from Race Control, the FIA Marshaling system, live TV feeds, and biometric data.
Other than that, it remains mostly the same apart from the Aston Martin Racing Green colors and lightbar. It will be joined by its sibling, the Vantage F1 safety car, to help regulate the pack of drivers.