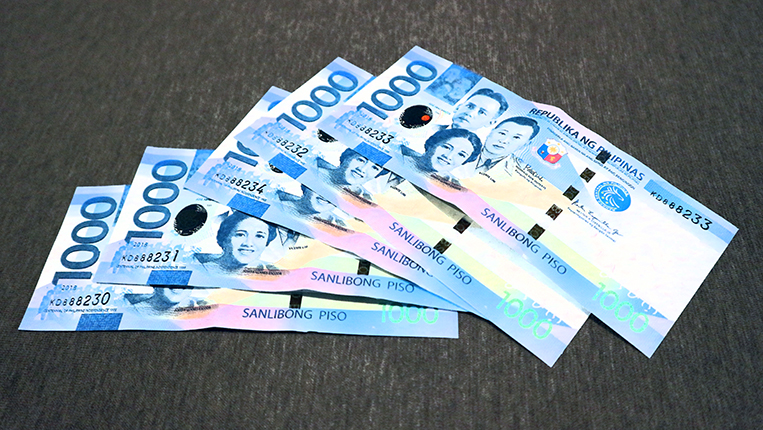 Today, August 15, is the official start of the Metropolitan Manila Development Authority's dry run of its High-Occupancy Vehicle traffic scheme on EDSA, which means single-passenger cars are technically not allowed to use the regularly packed highway during rush hour (specifically, from 7am to 10am in the morning and from 6pm to 9pm in the evening).
We already told you that we do not agree with this ill-conceived scheme, but it is what it is. We all need to cooperate as law-abiding motorists, whether we think the strategy makes sense or not.
On social media, rants, memes and jokes are being shared regarding the HOV rule, but we'd like to call your attention to one particular post on Twitter—just because we find it both funny and insightful. Musician and political activist Jim Paredes has tweeted an enterprising idea which he calls the "EDSA Buddy business." Basically, it's a service to be offered to solo drivers who wish to travel along EDSA but are not able to because they're alone.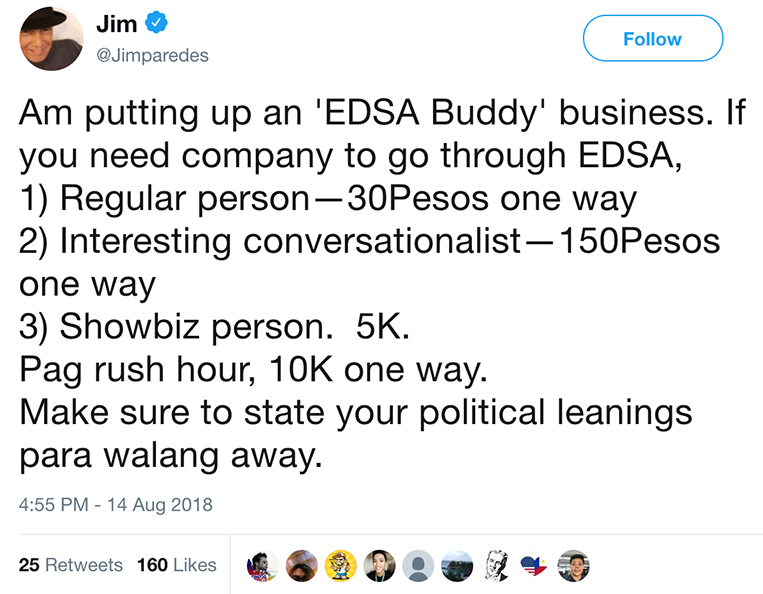 Paredes was joking, obviously. Or maybe he wasn't. Who knows? Because in truth, the HOV scheme could indeed give rise to a whole new industry in which "gig workers" will offer their warm bodies (okay, companionship) to solo motorists who are in dire need to drive on EDSA. Just like what happened in Indonesia, as a matter of fact. In the end, this won't really decongest the crowded thoroughfare, but at least it will provide jobs to a few hundred individuals.
Are you still laughing?