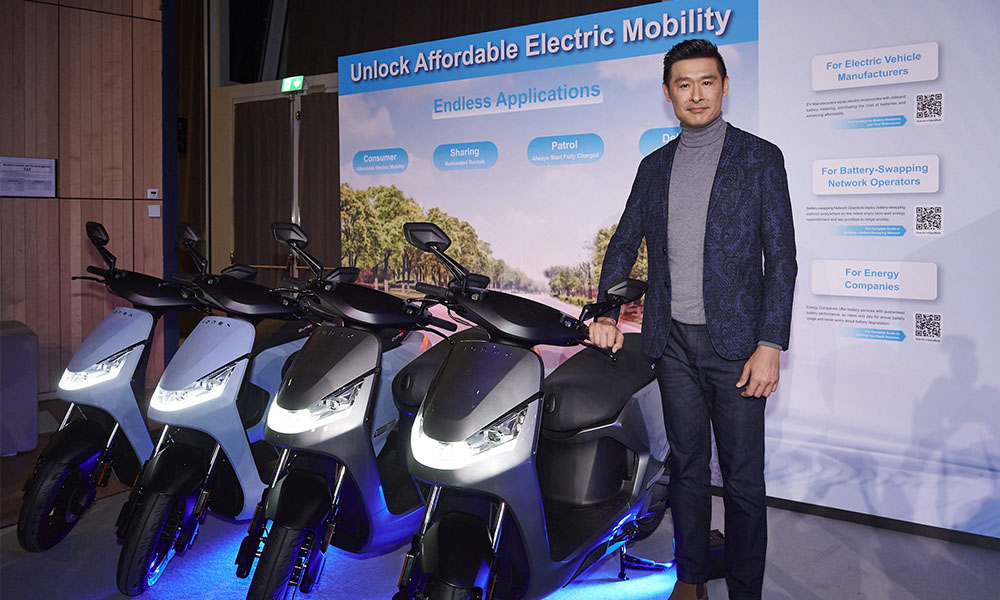 Kymco has been offering some of the more interesting products in our market. But it seems like the Taiwanese motorcycle maker has a lot more tricks up its sleeve. This is more evident as it showcased some of these at the International Motorcycle and Accessories Exhibition 2023 (EICMA).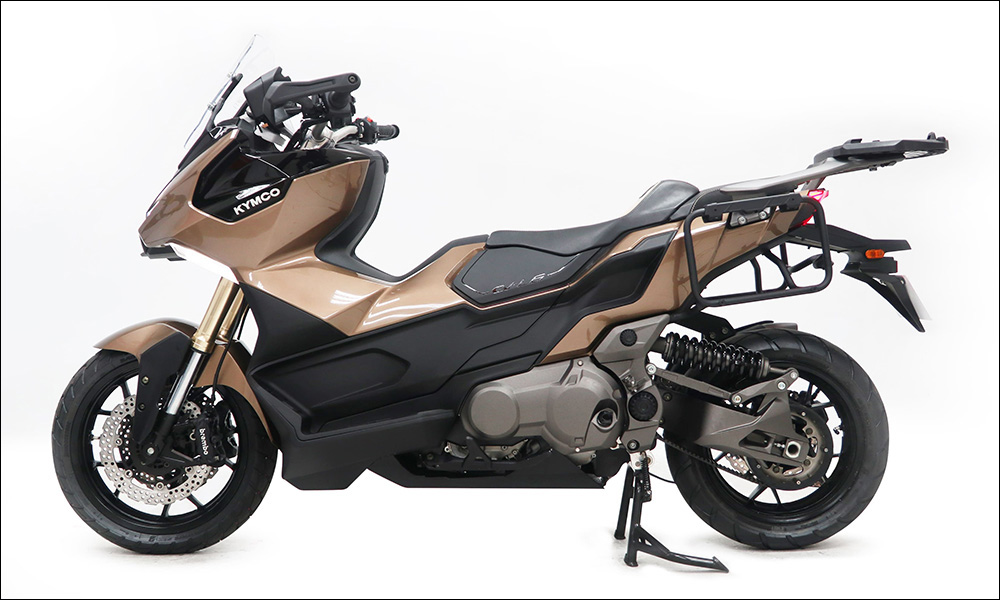 First is the CV-L6, which is an adventure maxi scooter designed to perform well on the road or off it. This should be easy to ride as it is light and has a lower saddle. There are several mounts for top and side boxes so you can carry all of the stuff you'd want to take on that long ride.
The CV-L6 features an aggressive design with chiseled fairings. The front wheel has twin cross-drilled rotors, while the rear wheel has one. The mechanicals are a bit interesting as its shock absorber is mounted horizontally. Noticeable is the belt drive that's similar to the KRV 180i scooter we once tested.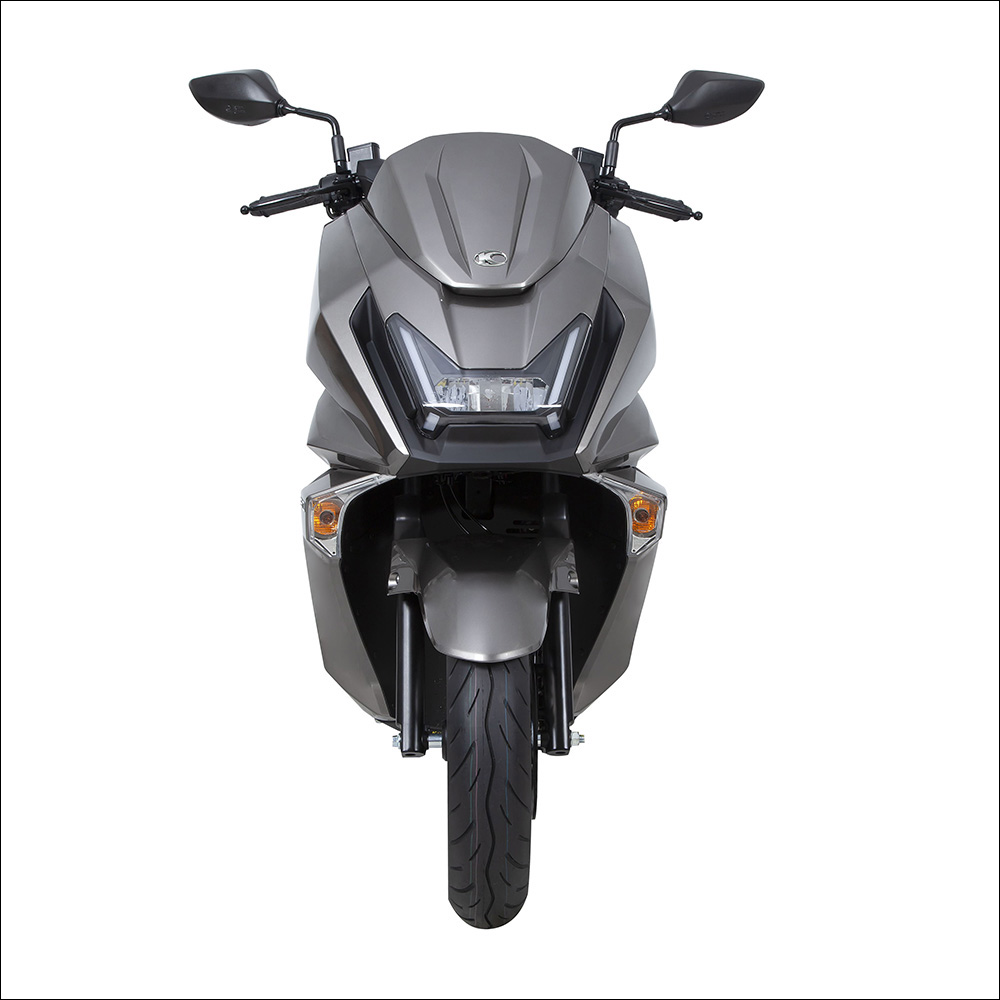 Next is the Skytown scooter that features clever engine technology. For example, the Green Power engine has a high-angle torque camshaft that offers improved acceleration and lower fuel consumption while providing smooth power delivery. The cooling system has high-efficiency fin-type cooling channels to keep the engine's temperature in ideal conditions.
This scooter is light and has a short wheelbase so riding in tight city streets should be effortless. But don't let its size fool you as it has several cubbyholes, allowing you to carry a lot of your stuff, including a full-face helmet.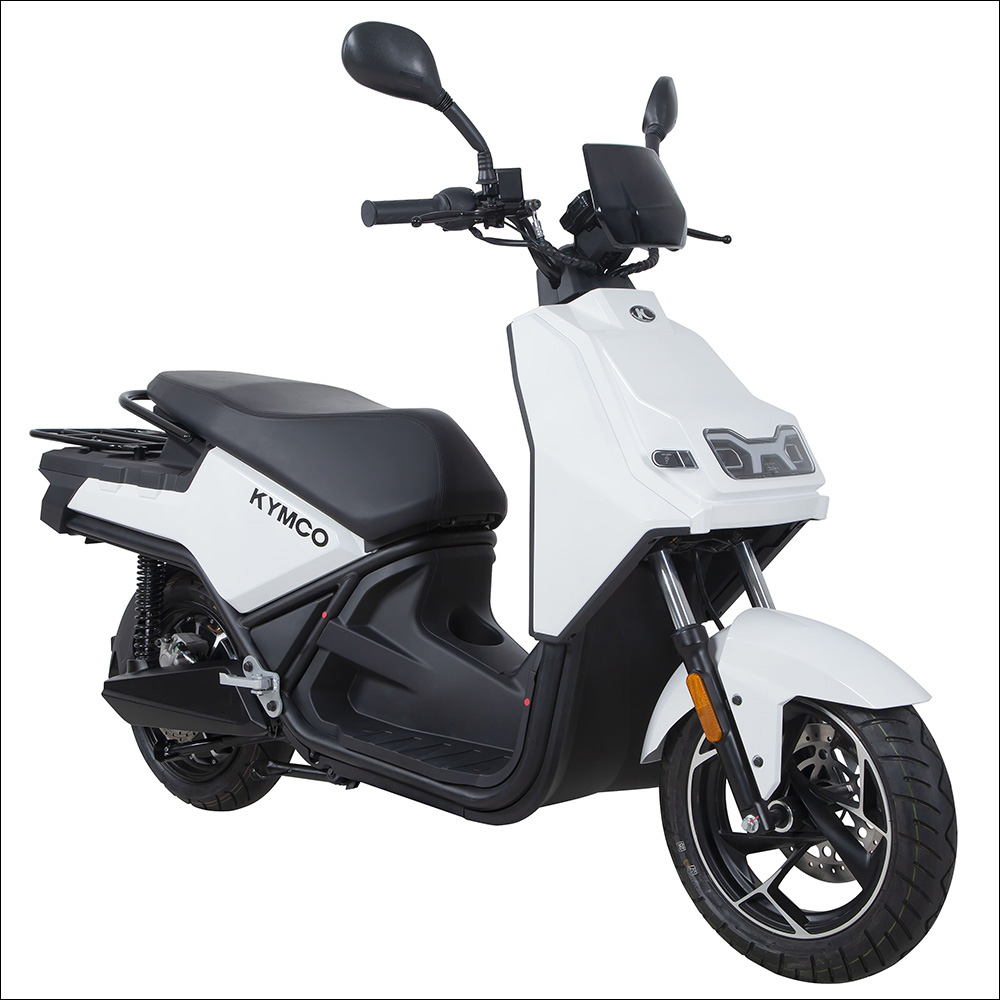 Kymco had delivery riders in mind when it designed the i-Tuber electric scooter. It has a comfortable saddle and an exposed frame design to let you install those delivery boxes with ease.
The i-Tuber Carry ups the ante by having a front rack and an even bigger one at the back. This makes it an ideal last-mile delivery scooter for those who work in the logistics industry.
Powering the i-Tuber series is a 4,000Wh hub motor capable of hitting speeds of up to 70km/h. It has two of Kymco's proprietary Ionex battery packs with an estimated riding range of 130km.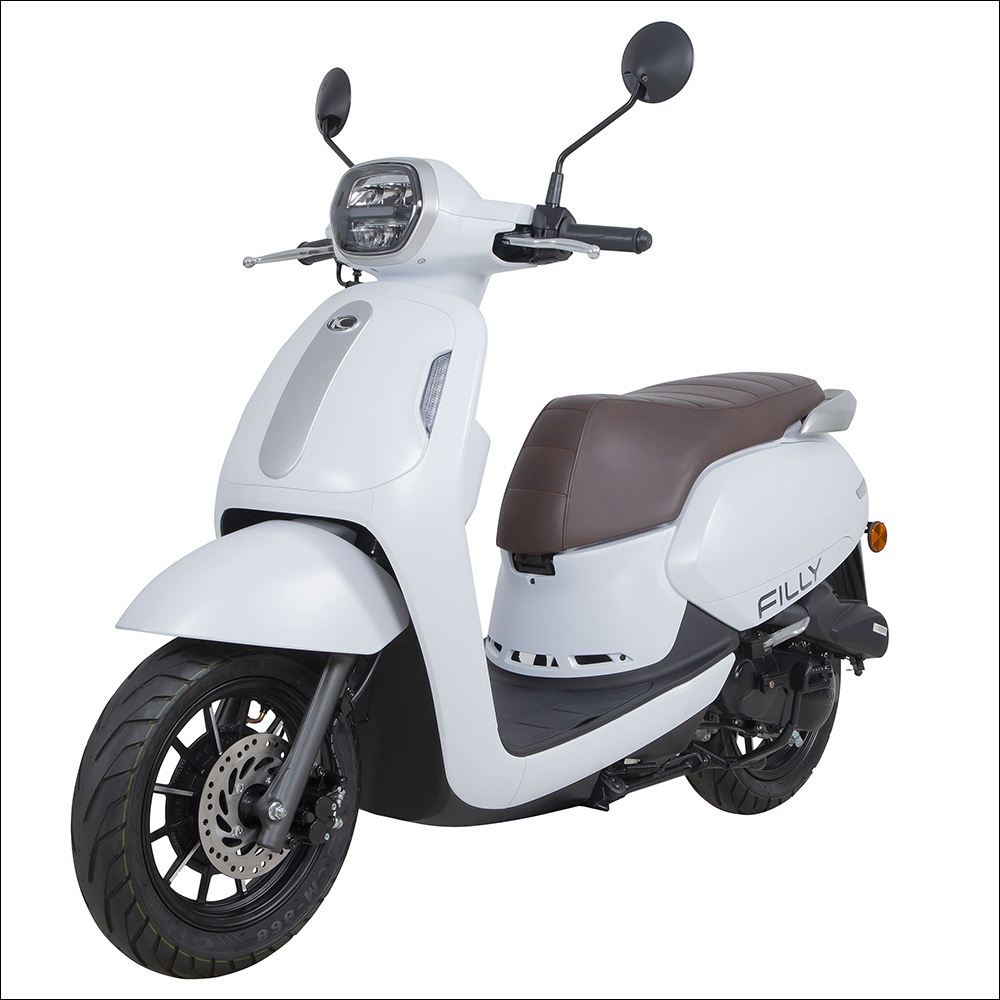 Then, there is the super small-displacement Filly. This has a charming design, reminiscent of the brand's Like neo-classic scooter. It may only have a 50cc engine, but its 3hp is enough for your short commutes while offering excellent fuel efficiency.
This small scoot gets all LED lighting for optimum visibility at night. And since it tips the scale at just 104kg, the Filly is a joy to ride, and it's easy to park and maneuver. Like the Filly, both the Skytown and the i-Tuber get LED lights and high-visibility LCD instrumentation.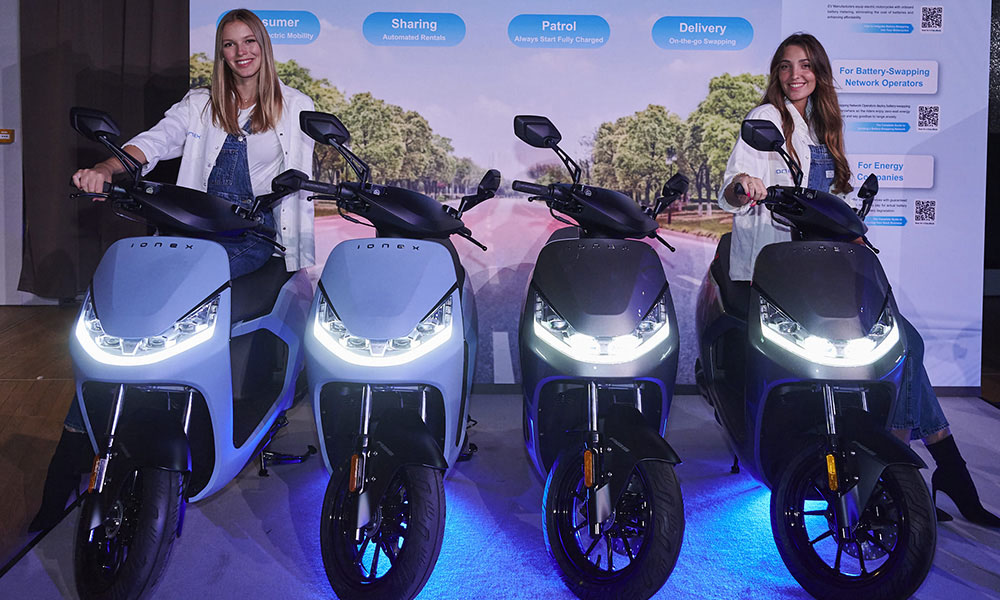 But the most important thing on Kymco's display is its Ionex EV Solution. This uses the Ionex Common Battery as the basis of this EV solution. The battery technology has been used on scooters in Taiwan for years, with a proven track record. Back home, these batteries underwent millions of charging cycles and swapping. This speaks volumes about its durability and versatility. If adopted by most EV makers and energy companies, this could expedite the setting up of battery-swapping stations and democratize the cost of ownership and maintenance of electric motorcycles.
To prove its resolve in making this a reality, Kymco has been setting up this network in its home country of Taiwan. In the near future, riders can enjoy electric mobility without the limitations brought about by range anxiety.