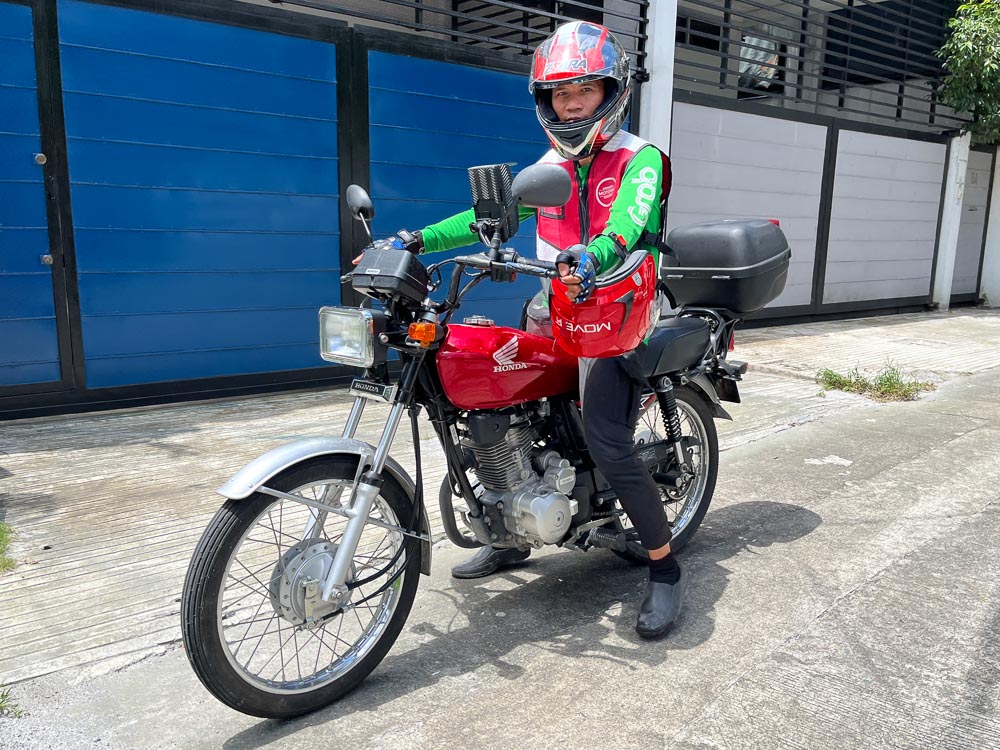 While bicycle owners outnumber car owners, according to an SWS survey, motorcycle riders still make up the majority of road users. And in my experience, this becomes more apparent the farther out of Metro Manila you go. Despite this, I've never actually ridden a motorbike (apart from a 25km/h e-scooter)—until recently.
My trifold bike had shifting problems, so I had to bring it from Kapitolyo, Pasig, to TryOn Marketing on J.P. Rizal, Makati—around 7km away. Driving there and back wasn't feasible on a busy Friday afternoon, so I booked a Grab car to drop it off for me that day, right before the shop closed.
The Grab ride set me back P400—just as much as the service itself. And if I were to have it returned the same way, the transportation cost would have easily been two-thirds of the total expenses.
That was why I thought perhaps it was about time I tried a motorcycle taxi. I had already experienced the worst of Metro Manila traffic pedaling on two wheels, so I should be able to handle riding a motorbike on a chill Sunday afternoon, right?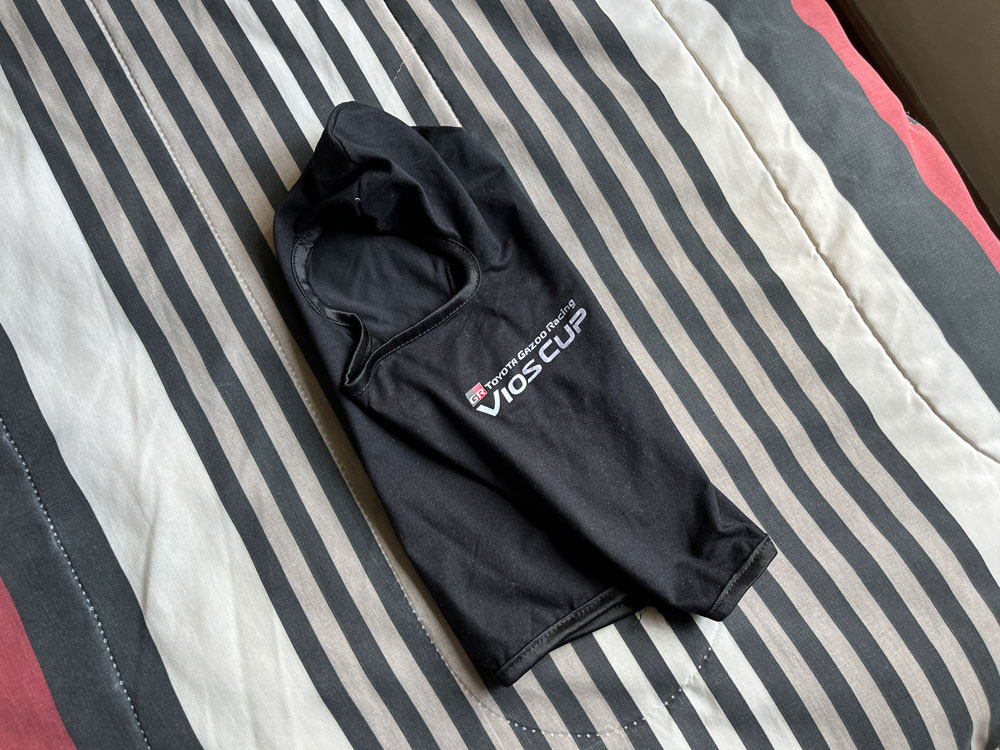 After booking a rider on Move It at 12:55pm, he didn't take long arriving at my doorstep—after eight minutes—even though he was on the other side of the Kapitolyo-Shaw intersection. After putting on my balaclava and the provided helmet, I was off on my first trip by motorcycle.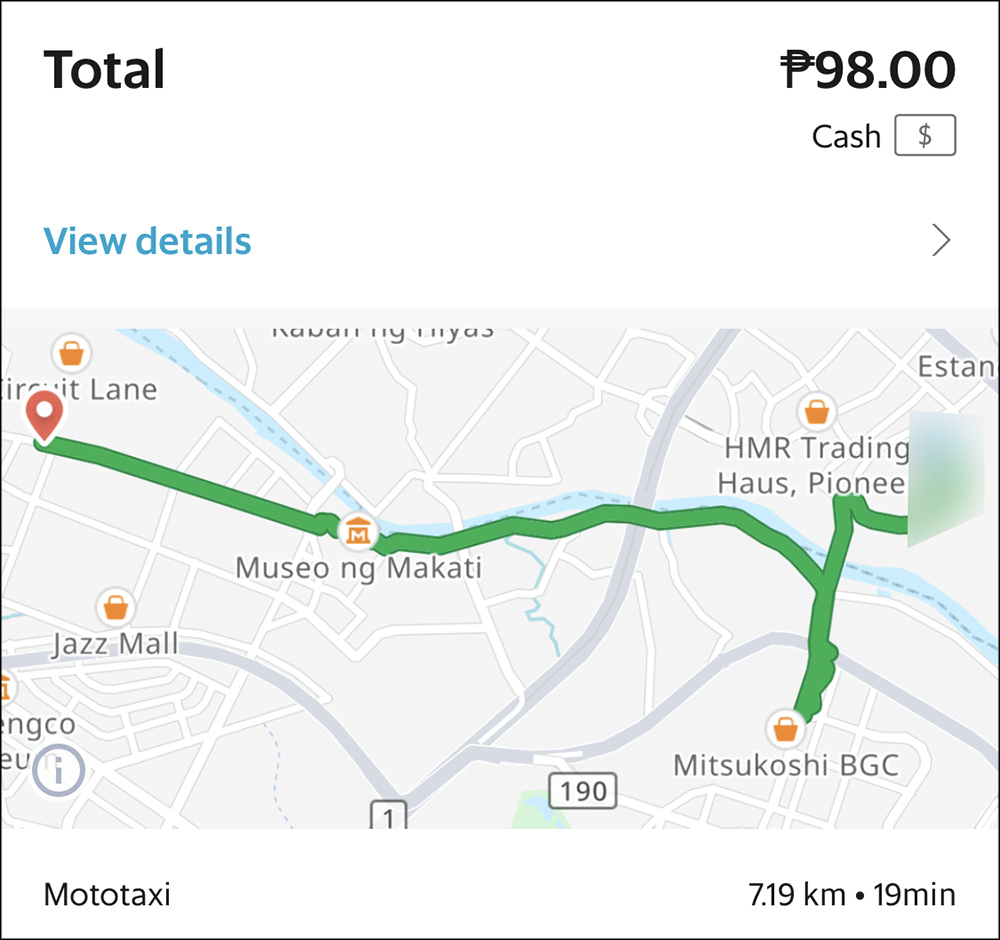 The route to TryOn from Kapitolyo should have been simple since all the rider had to do was follow J.P. Rizal. But getting to the riverside street wasn't as straightforward. The rider had to go on a bit of a detour by making a U-turn at 8th Avenue in BGC to get to Kalayaan Avenue, and then making another U-turn before heading to J.P. Rizal.
The ride was a bit terrifying being so close, yet exposed, to other motor vehicles while going as fast as 40km/h in some parts. After being on the road for 20 minutes, I safely arrived at the bike shop and paid the rider P98, before pedaling back home. Not bad considering the time and the money saved.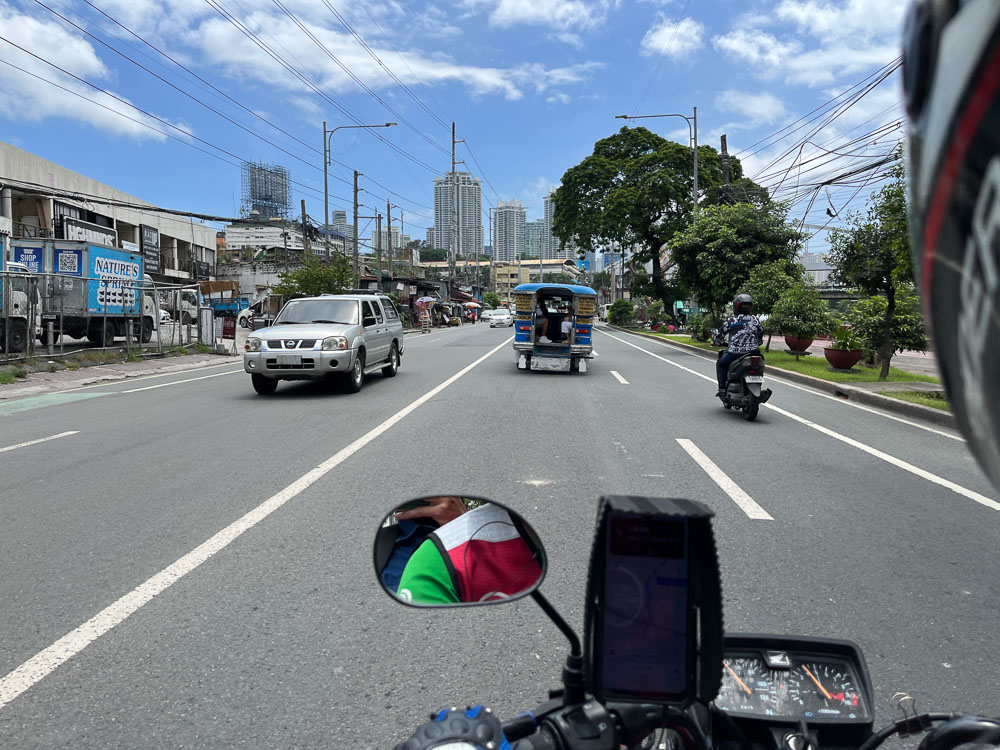 It's easy to think that bicycles and motorcycles are pretty similar modes of transport. However, just because they both have two wheels doesn't mean they handle similarly. Although I was just a passenger, I could feel the difference.
Motorcycles are obviously faster, but the additional weight makes them less nimble, so weight transfer matters even more when turning. That's why the rider had to tell me to stop counteracting his leaning. There is suspension, yet bumps and potholes are still hazards as going over them could throw motorbikes off-balance.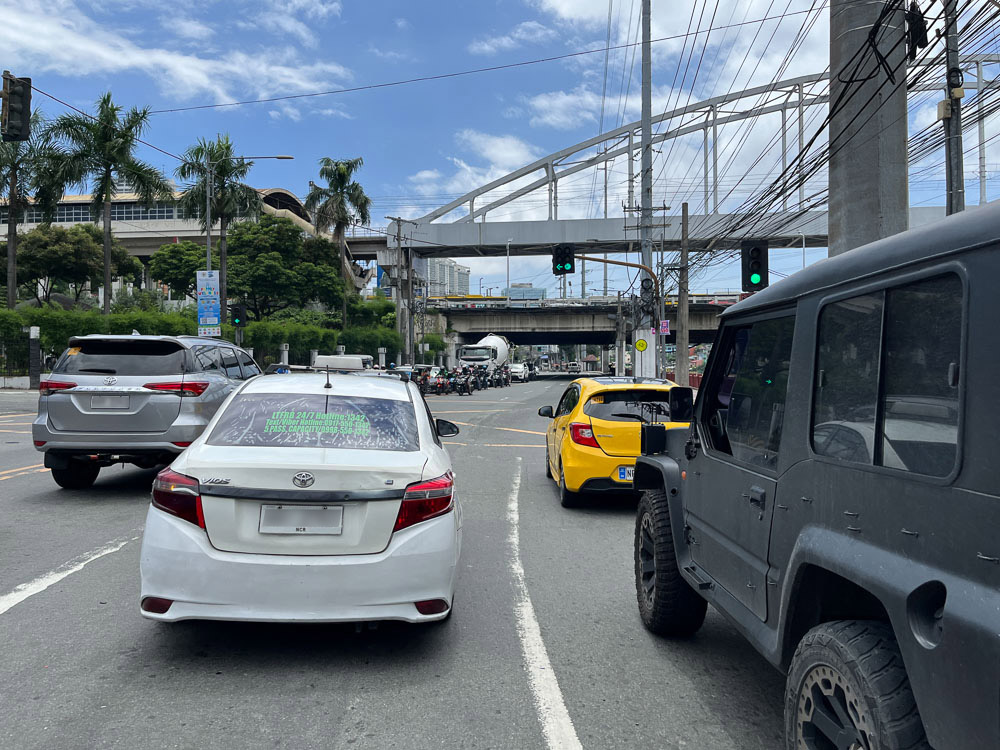 I'm not pointing these out because I'm against motorcycles. On the contrary, the short ride made me realize that these two-wheelers are a valid and efficient form of personal transportation. Scooters shouldn't be considered as an inferior mode for the masses who can't afford a car.
But they are inherently dangerous—more so than bikes or cars—because a motorcycle grants the rider the speed of an automobile without any of the protection of a car, such as seatbelts, airbags, and a crash structure. The additional heft also means it's best to keep them and cyclists away from each other.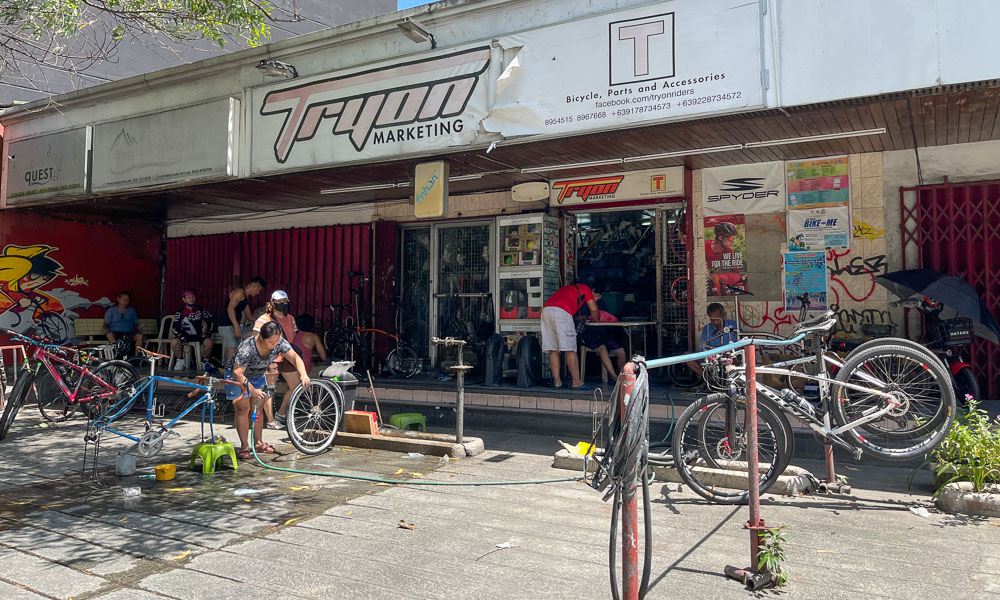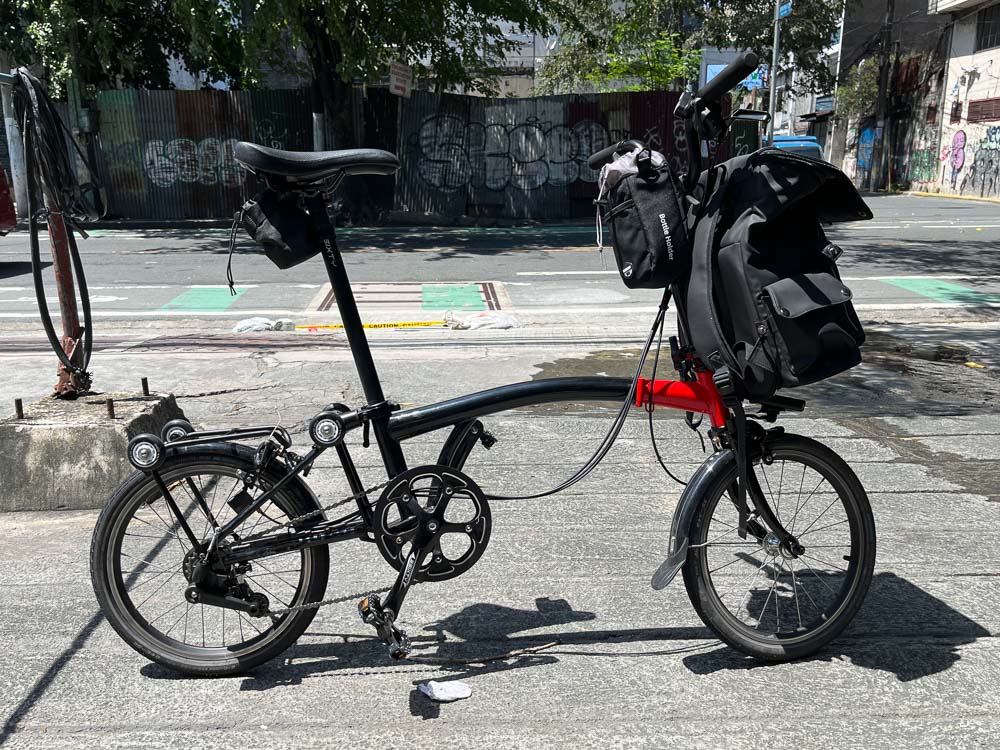 Personally, I'd rather stick to my bicycles as they're simpler, safer, lighter, and more affordable (for my kind of commutes around the city). I get to exercise when using them, too. But at least I was able to experience—even if just a little bit—what ordinary Filipinos go through on the road. While I now have more respect for motorcycle riders, I just wish more of them would be careful and defensive.