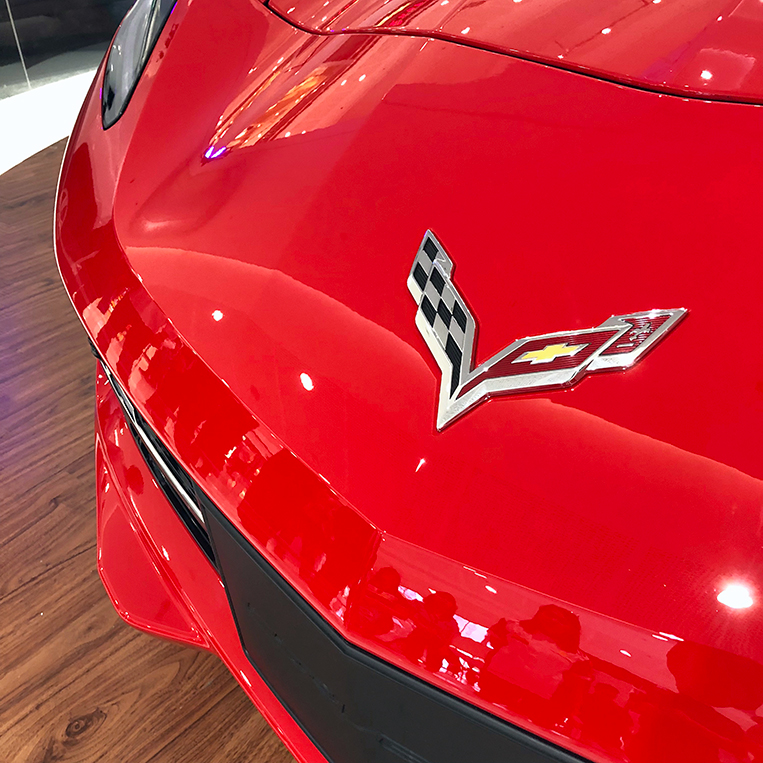 "You were the first one who asked me if we'd bring in the Corvette," Chevrolet Philippines president and managing director Albert Arcilla told me at the opening of Chevrolet Motorama 2018 in SM Megamall the other day. According to the affable executive, the Philippines is the first country in Southeast Asia to get the Corvette via the official channel—the car has always been sold in the region through the gray market.
As you know, the Corvette will be available in our territory beginning in the first quarter of 2019 (possibly by the end of January). So what made the powers-that-be at General Motors agree to bring the iconic sports car to our humble market?
"They saw the growth of the premium segment in the Philippines," Arcilla said. "They also saw the recall of the Chevrolet brand here, and how the arrival of such a model could help the brand image even more."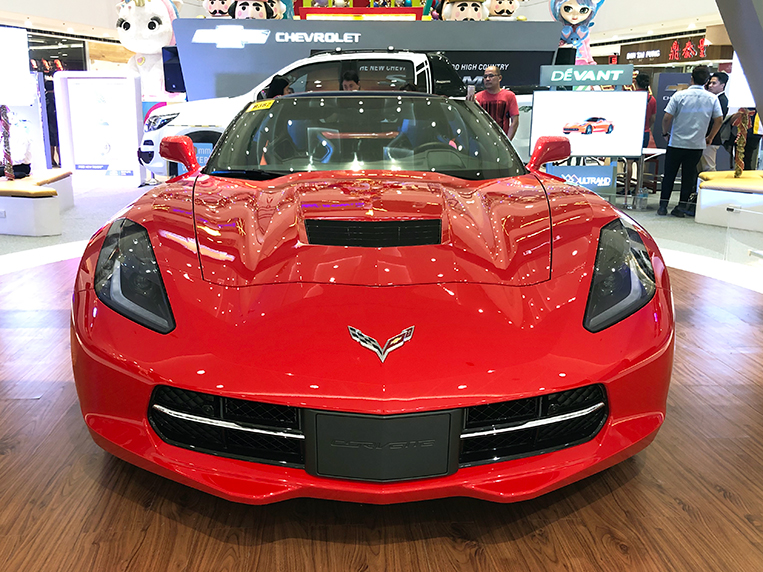 The Covenant Car Company, Inc.—the official name of the distributor—is importing the regular Corvette Stingray model, in 3LT trim. Carrying a price tag of P8,546,888, it will have the standard 6.2-liter V8 engine rated at 455hp and 621Nm. In the US, the Corvette Stingray 3LT is priced at $71,335 (P3.74 million), but this package has a seven-speed manual transmission and still doesn't come with magnetic selective ride control. The Corvette to be sold in our market will be equipped with an eight-speed automatic transmission with paddle shifters, plus the magnetic selective ride control. A noteworthy standard feature of the 3LT trim is the performance data recorder.
Arcilla pointed out that the TRAIN (Tax Reform for Acceleration and Inclusion) law actually brought down the price of the Corvette by around P3.5 million. "When we were looking at the car before the approval of the TRAIN law, we estimated that the selling price would be around P12 million."
Asked how many units his team was expecting to sell, the company boss said "at least 20 cars a year." TCCCI, he said, will receive an initial shipment of five units next month.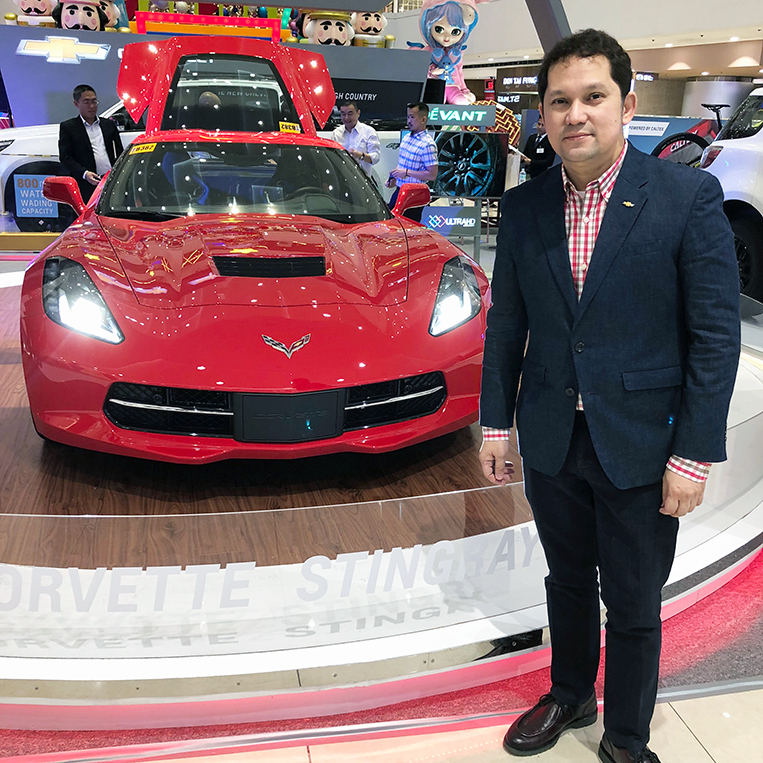 I imagine that the foremost consideration among prospective buyers is this: the Corvette Stingray or the Nissan GT-R (which is about a million bucks cheaper)? Both are excellent automobiles, obviously, but you'll have to agree that the American sports car is the more exclusive choice right now, considering the growing number of GT-Rs on our roads these days.
You have until November 28 (Wednesday) to see the Torch Red Corvette Stingray on display at the ongoing Chevrolet Motorama at SM Megamall Fashion Hall.