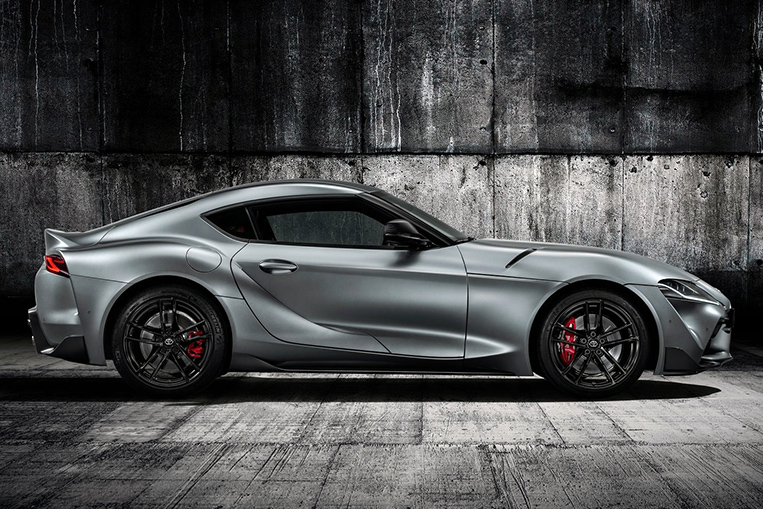 You've likely seen our annual sales report for the Philippine automotive industry. If you haven't, you may check it out here. We're sure you're no longer shocked that Toyota Motor Philippines is still sitting smugly atop the rankings with 161,385 sold units (162,011 if you include Lexus vehicles), which translates to nearly 40% of the market. Obviously, this has been a yearly tradition since we-no-longer-remember-when.
What we bet all of you are itching to know is the exact breakdown of the above-mentioned sales total on a per-model basis. Toyota introduced no fewer than five new models in our territory in 2019: the RAV4, the Hiace, the Supra, the Hiace Super Grandia and the Corolla Altis (now with a hybrid version). To say the Japanese automaker worked extremely hard last year is an understatement. With tempting new offerings from the competition and the nonstop arrival of Chinese car brands, Toyota maintained its lofty position by keeping things fresh and interesting throughout the 12-month selling period.
Here are the 2019 sales numbers of individual Toyota models in our market:
Vios – 33,181
Hilux – 20,846
Innova – 20,794
Fortuner – 19,865
Hiace – 18,656
Wigo – 18,183
Rush – 15,172
Avanza – 8,185
Alphard – 1,642
Corolla Altis – 1,261
Land Cruiser – 1,162
Camry – 688
RAV4 – 552
FJ Cruiser – 356
Prado – 353
Coaster – 200
Yaris – 182
Supra – 57
86 – 50
Prius – 0
Prius C– 0
You will note that Toyota failed to sell even a single unit of the Prius and the Prius C hybrid cars in spite of the distributor's aggressive awareness campaign to push electrified vehicles in the country. We guess the problem really is in the pricing.
Anyway, we think it's safe to say that if you're moving this many brand-new cars, you don't really have to worry about the struggles of a particular model or two. Simple math tells us that two out of every five new vehicles sold in our market have Toyota emblems attached to them. The longtime market leader probably isn't losing a lot of sleep over the cold treatment its hybrid models are getting.