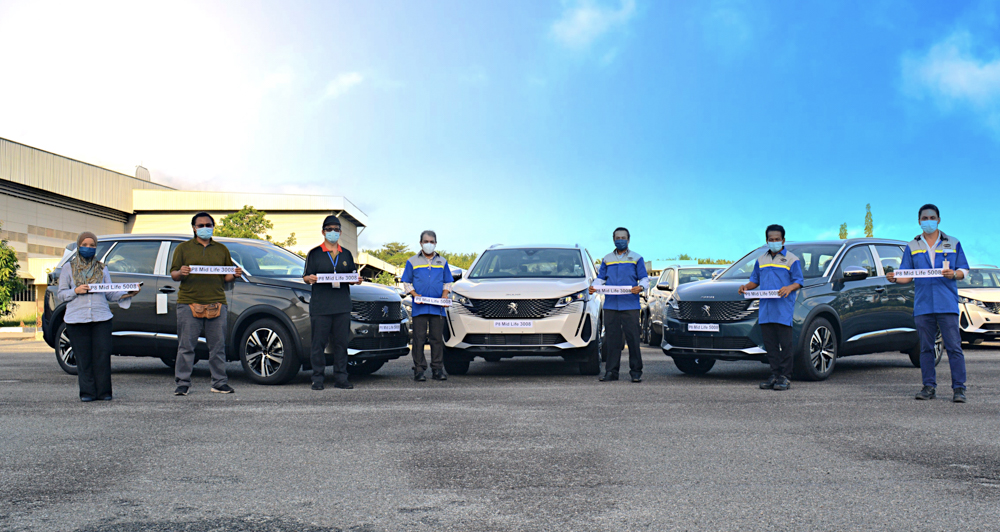 Automotive conglomerate Stellantis now has full ownership of Naza Automotive Manufacturing Sdn Bhd and its manufacturing plant in Gurun, a town in Malaysia's Kedah state. If this name sounds familiar, it is the company that produces the Peugeot 3008 and 5008 vehicles that our market receives.
This acquisition is significant in Stellantis's plan to expand its presence within the ASEAN region. By acquiring the Gurun plant, it will allow the firm to have greater control over its products as part of its localization strategy.
"Stellantis is deeply committed to growing our presence in ASEAN, and taking full ownership and responsibility of the plant in Gurun, Kedah is a very important step toward strengthening our operations, production outputs, and workforce in the region," says Christophe Musy, senior vice president, ASEAN and general distributors at Stellantis.
"We have an ambitious growth strategy that will enable us to build on the existing production outputs in Gurun, as well as extend the breadth of brands and models within the Stellantis portfolio built in ASEAN for ASEAN. This is a very exciting proposition," adds Musy.
The plant has also restarted operations, manufacturing vehicles at pre-pandemic rates, and production output being ramped up to meet the needs of ASEAN markets like Malaysia, Thailand and the Philippines.
Currently, the refreshed 3008 and 5008 are being rolled out in Malaysia. The new 2008 will also start production this month, adding yet another offering to the French brand. Hopefully, we'll soon see these newer models land on our shores, along with other Stellantis brands.