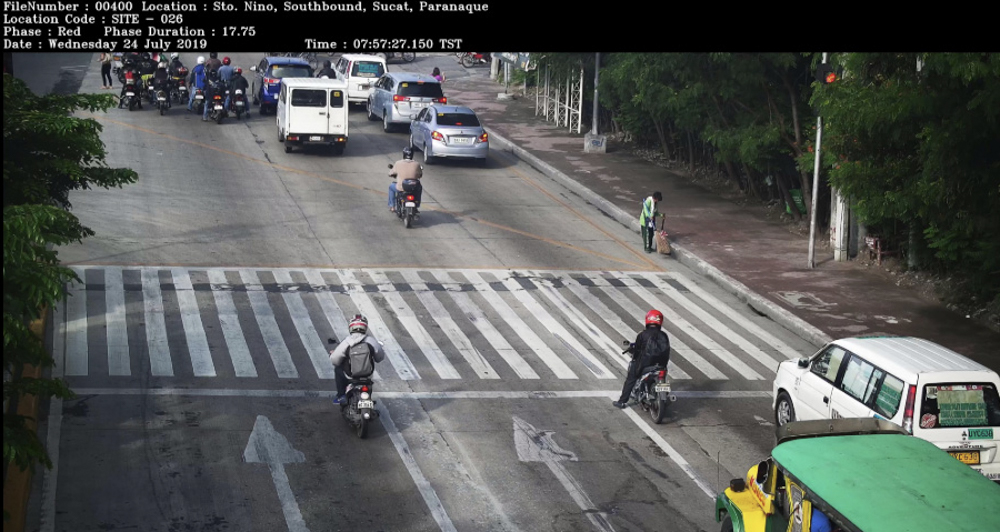 Initially, the No Contact Apprehension Program was touted as the future of traffic management. It was supposed to replace the numerous enforcers waiting for their next victim patrolling our roads by changing the human eyes into electronic ones. However, in recent months, NCAP has become the bane of motorists around the country.
Drivers are being incorrectly fined, vehicles are being misidentified, and the dreaded violation notice takes ages to get delivered. There are also allegations of the system being rigged for the local government's financial gains. Not to mention the process of contesting a violation, which is anything but convenient. But then again, since when did public servants in the Philippines ever think about the welfare of the masses before their own?
Before I go on a hatred-induced writing spree, let me tell you about an attachment that found its way to my company e-mail. The sender asked that our team look at it because he thought it deserved some precious real estate on our website with the author's byline, no less.
The file turned out to be an article written by a certain Ricky Rivera, who presents himself as a founding member and the managing director of Pilipino Society and Development Advocates Commuter-Consumer (Pasada CC). A quick Google search reveals that Pasada CC is a nonprofit NGO whose mission is to create awareness among Filipinos about their rights to live in an environment that is commuter- and consumer-friendly. It is apparently so serious in its cause that it even joined the recent presidential elections as a party-list group (but it didn't make the cut).
The article penned by Rivera is titled "No Contact Apprehension: 10 Quick Pointers When You Get Apprehended." Naturally, one would assume that it would be a bunch of tips on how to clear your sorry ass of any traffic violation. But unlike some of our readers, I avoid judging any article by its title. So, I carried on reading.
From what I understand, Rivera simply details how NCAP has supposedly reduced the number of violations being committed by motorists, and how it is working to make our society a better place as far as road users are concerned. It's quite a long read, and you can access the draft here yourself. As for me, I will just give my thoughts on some of the key points of his piece.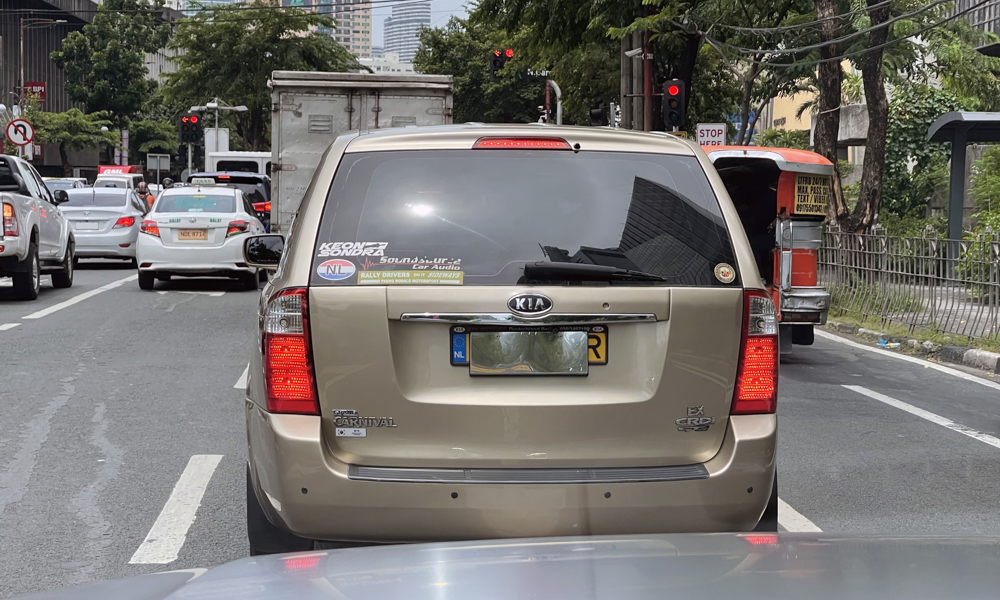 "NCAP is about technology."
Rivera claims that NCAP cameras are equipped with artificial intelligence that can read the conduction stickers or the license plates of erring motorists. But in the case of the system in Valenzuela, it turns out that human reviewers are part of the process. The LGU admits to human error as part of the reason why this vehicle was incorrectly identified. Therefore, the "intelligence" isn't totally artificial or electronic.
"NCAP focuses on curbing traffic violations, such as beating the red light."
For this one, Rivera says that NCAP cameras make use of algorithms to detect the commission of violations. This is a very vague statement as a discussion of algorithms in this context would normally include criteria that must be satisfied in order for a violation to be recorded. But in the case of this motorist being caught for stopping over the solid line, it seems like the algorithms are not as sophisticated as we think.
"Traffic violators may contest the notices-of violation (NOVs)."
Rivera mentions that traffic adjudication boards are ready to listen to anyone contesting a violation. I am highly doubtful that people in authority are actually ready to listen. In addition, I have a suspicion that discussions will simply lead to the bearer being forced to pay the fine in order to avoid being hassled further while the board decides on what to do with the case.
"Traffic violators get their NOVs via snail mail."
From what I understand, Europe and the US employ snail mail to deliver violation notices, so I don't have a problem with it being used in the Philippines. That's why there are websites that can be used to search for violations long before they get to your mailbox. While that's all well and good, I can't help but wonder why there can't be just one site that lists all the violations of a particular vehicle. All the LGUs use the LTO's database anyway, and it would be easier for motorists to periodically check just one website rather than many.
Oh, that's right. Things are not supposed to be easy in this country.
"Data from 2018 to 2022 shows that Parañaque saw a significant reduction in daily traffic violations, from a high of 63 violators to a considerable number of 17 violators, a reduction of 73% per camera."
I would like to know how such data was acquired. Using the number of violators as the sole measure doesn't really give a clear picture of the supposed improvement brought about by the NCAP. I don't think that the reduction has taken into account the motorists that have found a way to defeat the system with covered or illegal license plates.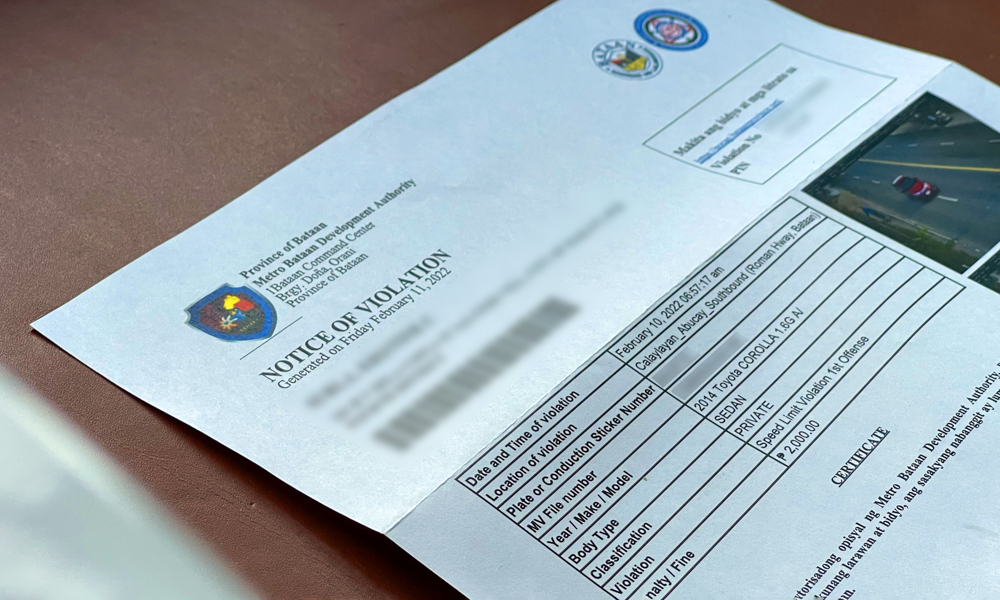 I do agree with him in that NCAP has the potential to make motorists more cautious. Rivera stating that the system puts the fear of God into road users is a little extreme, but the hassle of challenging the violation and the financial burden of paying for one are probably more than enough to make people a little more mindful of their actions. This could lead to safer roads for drivers and pedestrians alike.
But on the other hand, NCAP isn't as effective as it could be. The road infrastructure where it operates isn't exactly standardized or world-class, and that hinders the system's ability to correctly detect violations. Furthermore, as the Valenzuela incident has revealed, the process includes humans who are prone to lapses in judgment. Finally, authorities are not cracking down enough on vehicles with illegal plates.
To become a more capable tool in traffic management, NCAP must be augmented with things like standardized road signs and markings, and a way to accurately determine a particular vehicle's location so that the cameras have some kind of backup in case they fail.
NOTE: The article was submitted to us by a PR agency, so…