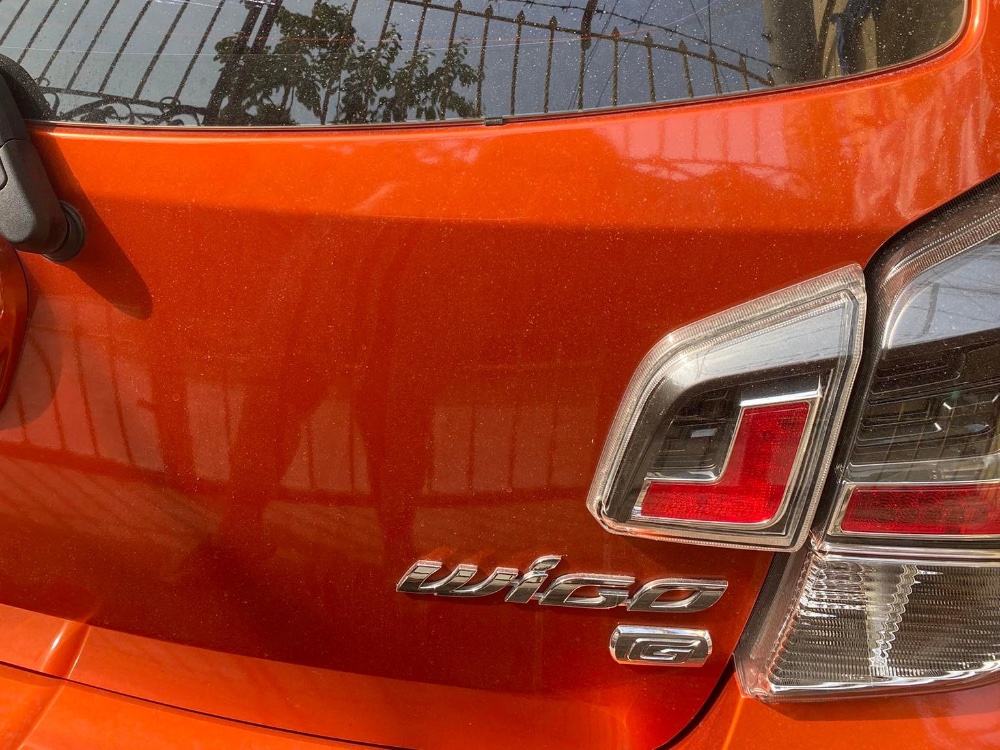 Last weekend, the owner of the orange Toyota Wigo you see in the above photo wrote us to tell us about the No Contact Apprehension Program notice she had received from Valenzuela City. There were just a couple of perplexing things:
She lives in Pampanga and, in fact, has never been in the place where the violation was supposedly committed;
She owns and drives a Wigo, which is not the car in the photo (it's a Brio, something car fans can easily identify).
Here was her message:
Hi, Visor. I'm from Pampanga po and I suddenly received a letter from Valenzuela City Traffic Management for a violation 'daw' na never po ako nakapunta (which is a weekday which is my workday at dawn pa at NIGHT SHIFT AKO and work from home pa ko). Nung chineck ko yung picture na sabi nila sa website nila, halata naman sya na hindi 2021 Wigo model sa taillight pa lang po and wala akong cartoon character na sticker sa likod ng car. Yung malayo na angle, hindi naman visible ang plate pero pagka-zoom, ang linaw ng plate number?? Halatang photoshopped. Gusto ko man po mag-appeal, sobrang hassle dahil ang layo ko pa. Ni hindi ko man alam ang place na sinabi nila nandun ang sasakyan ko, and hindi pa ako dumadaan dun. First time po nangyari sa akin to. Main target ba malalayo para hindi na makapag-appeal and magbayad na lang? Just wanted to share this story as an eye-opener and babala sa mga mai-scam pa nila, and sana matigil na. Hello, LTO. Kasabwat ba kayo? Paano nila nakuha ang plate number and information ko? PLEASE STOP THIS MODUS SA NO-CONTACT APPREHENSION NYO.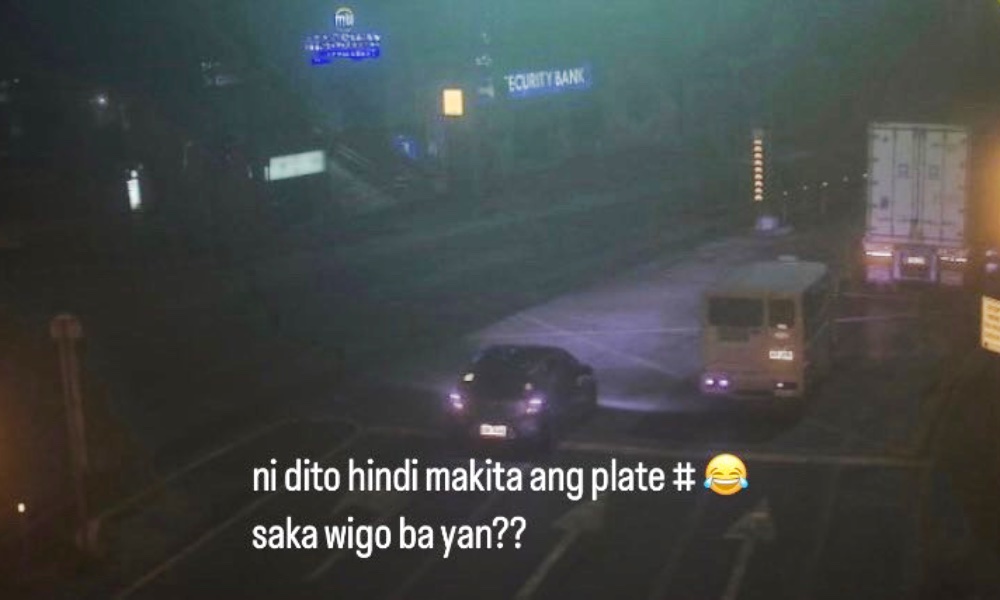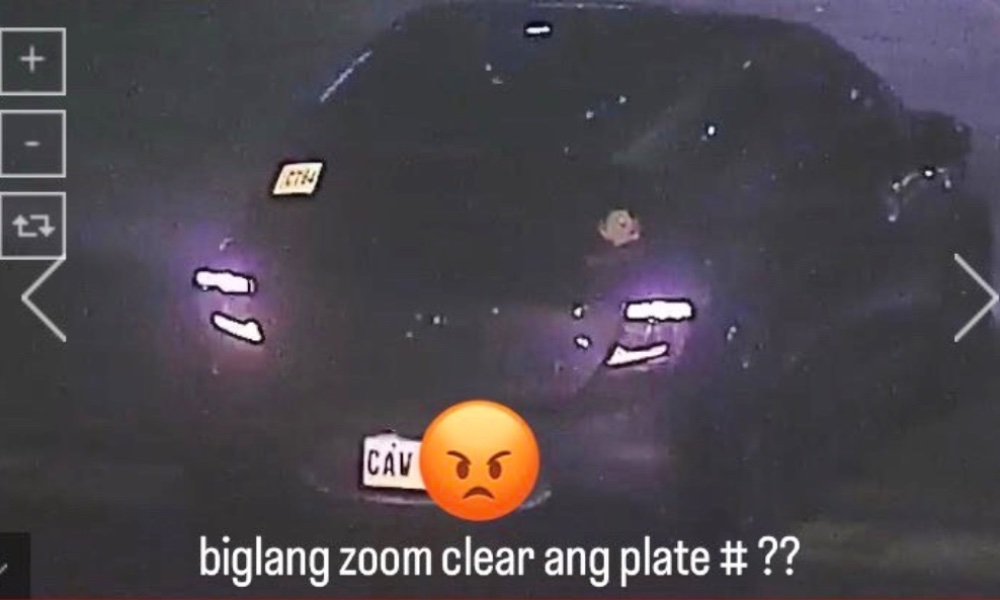 As expected, the letter went viral. So much so that the Valenzuela City LGU sent us a message the following day: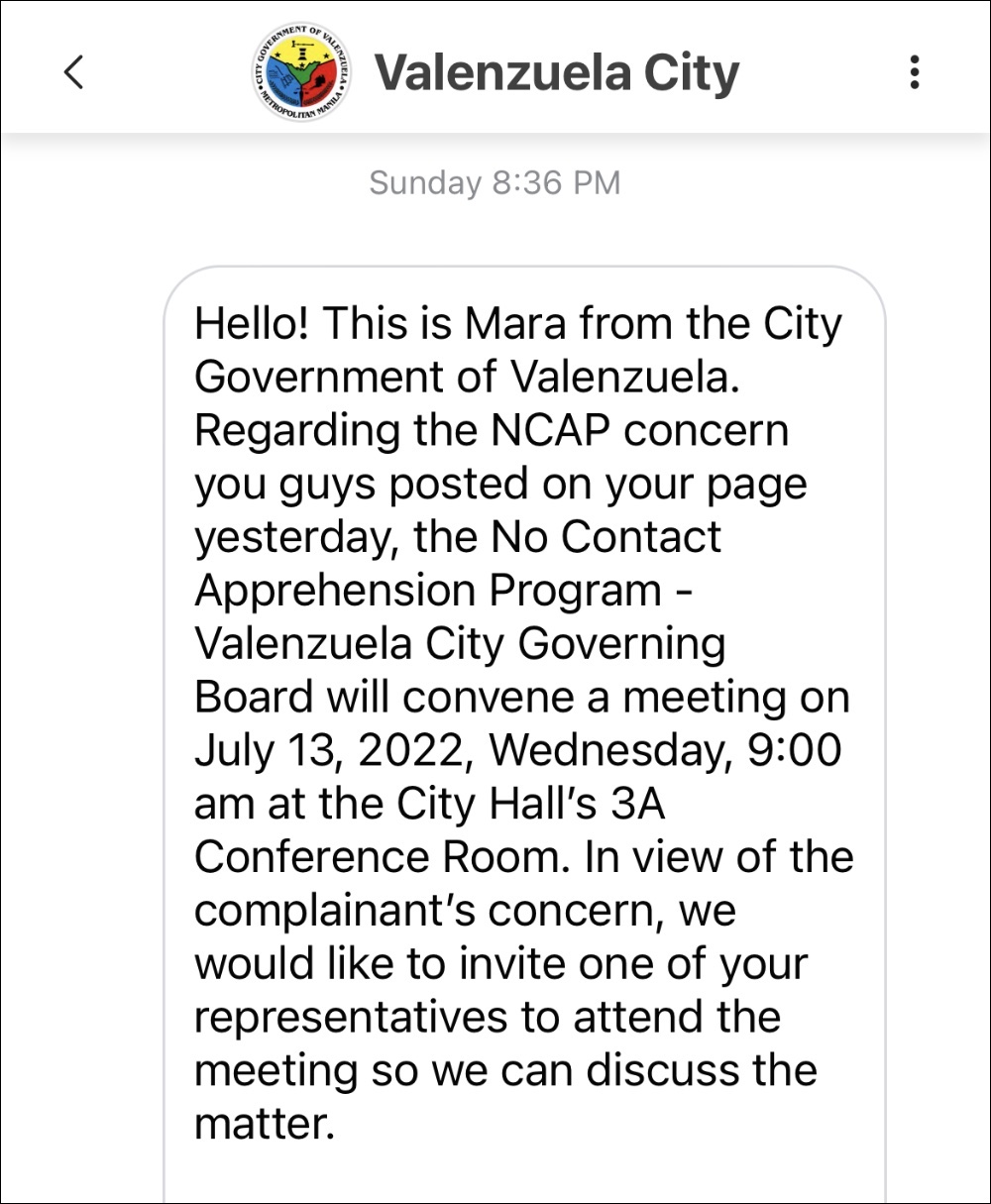 So, the Wigo owner sought the attention of LTO in Pampanga. She narrates: "It turns out that the reviewer mistakenly read CAW as CAV in the plate number. They tried CAW with the same number, and it matched dun sa vehicle na nasa picture/video, which was a Honda Brio."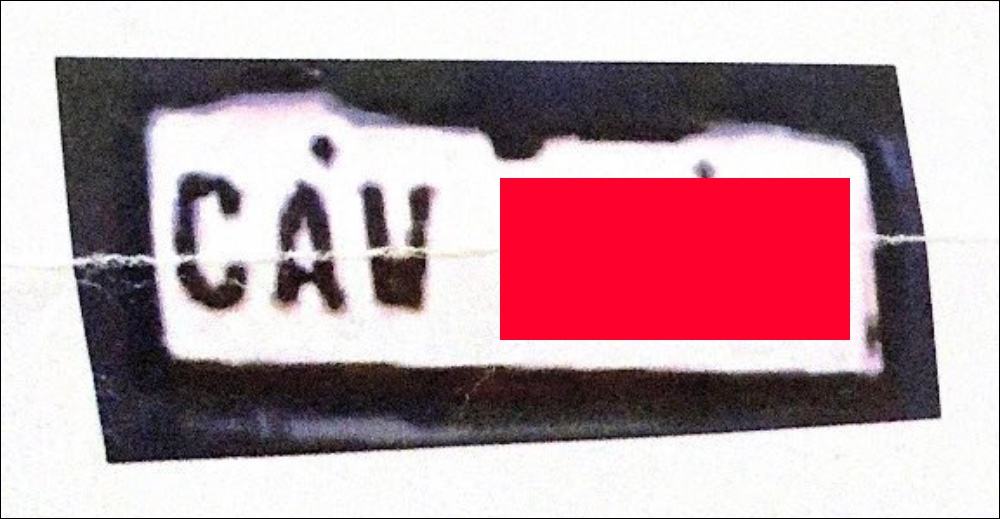 How did it end?
"We had a Zoom meeting earlier (with Valenzuela City LGU) for them to hear my side, and they came up with the decision to disregard the violation as it was really a human error," the Wigo owner says. "I'd like to thank you guys po for the help. To state the obvious, if not for that post, I won't be heard and I won't be able to get a lot of advice and support from our netizens. I won't be focusing on the negativity anymore. The NCAP representative has apologized and admitted that it was a human error (reading V instead of W that had caused the mix-up), and they reassured me that it won't happen again. I'd just like to commend Valenzuela City for the quick response—especially Mara, their social media manager—for relaying all my evidence to the concerned department, and how they nicely accommodated me during the hearing earlier. Sana nga hindi na maulit. Maganda talaga ang program pero sana thorough investigation lagi pag may nahuhuli."
There you have it. If there's anything that this episode showed us, it's that NCAP is susceptible to human error on the part of the reviewers. No matter how high the cameras' resolution, the accuracy of the findings will still fall on those manning the equipment. Let's just hope that these guys will eventually master the process so that no innocent motorists would be wrongly accused of a traffic violation.