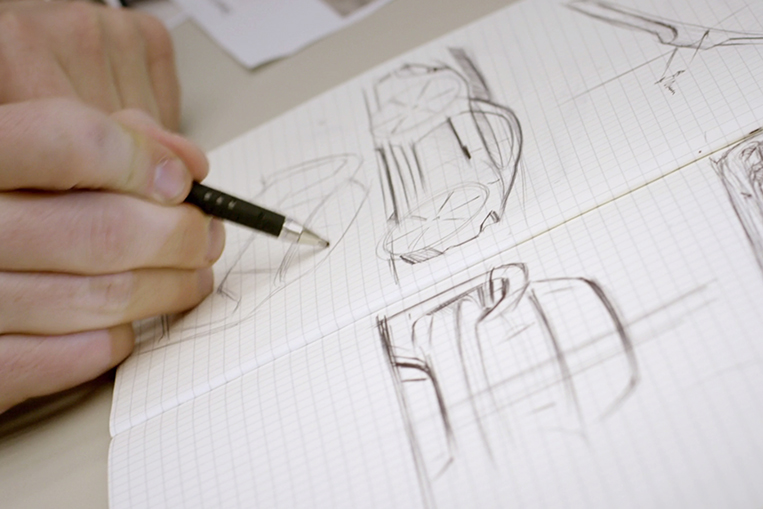 The first-ever fully electric Porsche vehicle is only around three months away from being unveiled to the world. And while the brand hasn't shown any pictures of the final product, we are now being treated to some drawings depicting the production version of the Taycan. With them are some words from Michael Mauer, head of style at Porsche, as to how this car came along and what we can expect when it hits the road.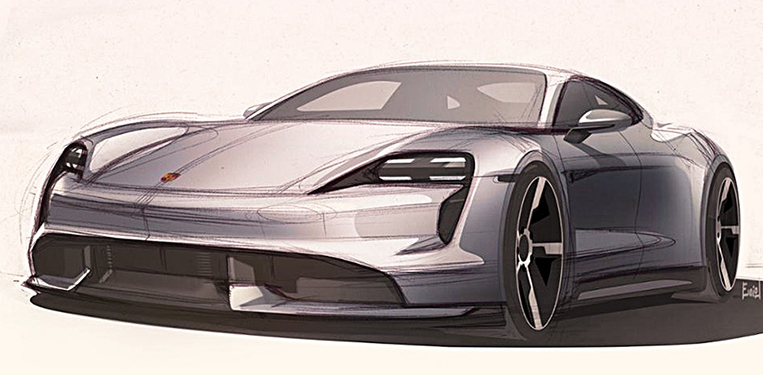 According to the man in charge of making Porsches look like, well, Porsches, creating the Taycan presented a bit of a challenge not only because it is the first EV to come out of Zuffenhausen, but also because it is a totally new model, which means there was nothing to build upon. The aim was to keep the silhouette of the car low despite the battery packs in the floor and without having the driver sit in an extremely reclined position. Mauer says they managed this by creating "foot garages" that enable a comfortable seating position while at the same time keeping the center of gravity and vehicle height as low as possible. We're curious to see this setup when the car makes its appearance.
The name of Porsche's first electric sports car was picked from 600 different options developed by experts, with the final selection having passed the scrutiny of lawyers who made sure it didn't breach any trademarks, and native speakers of 23 languages who checked that it didn't mean anything naughty. The result is composed of two terms of Turkic origin: "tay" meaning spirited young horse, and "can" meaning soul. Put together, it roughly means "soul of a spirited young horse." The company's marketing minds are convinced it's a good fit for this sporty EV.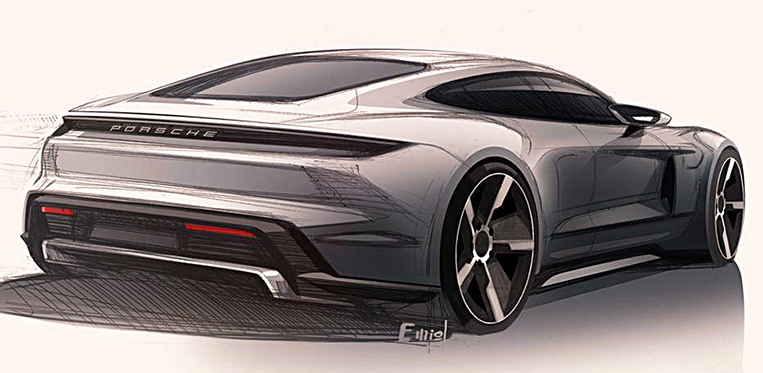 What the newly released drawings show is a slightly different and somehow sharper-looking version of the Mission E and the many Taycan prototypes that have been snapped during their combined six million test kilometers. There's a bit of the 911, a touch of the Panamera, and a smidgen of the 718 in the lines of this beast, and we have little doubt that it will look like a proper head-turner when it rolls into the limelight.
The Taycan will be officially introduced in September, with the first lucky buyers being able to enjoy this futuristic sports car before the year ends. It promises a 0-100km/h time of less than 3.5 seconds and a range of 500km. Maybe most importantly, Porsche says that you will be able to add 100km of range to the batteries in just four minutes of charging. That means more time driving and less time waiting, which can only be a good thing for the firm's electric ambitions.