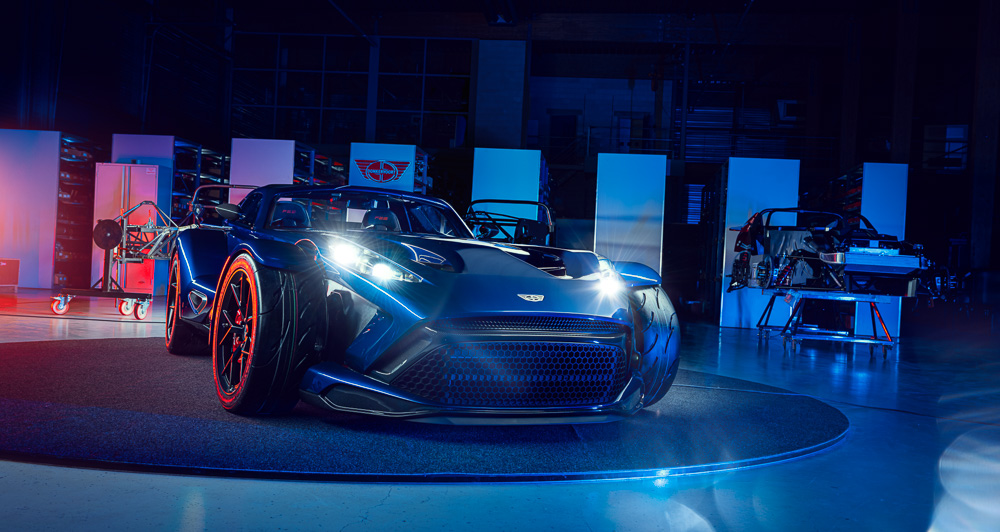 Donkervoort is one of those quirky little brands that manage to consistently churn out niche sports cars of decent quality and stunning performance. As a result, the family-owned firm from Lelystad in the Netherlands has accumulated a loyal following that enables it to develop ever more stunning speed machines.
The latest one in the growing line of purist two-seaters listens to the name F22, and just like the fighter jet of the same name, it's perfectly capable of blowing your socks off with total ease. All you need to own one is at least €245,000 (P14.38 million) in the bank and a bit of luck. The production run is limited to just 75 cars, and they are selling like hotcakes.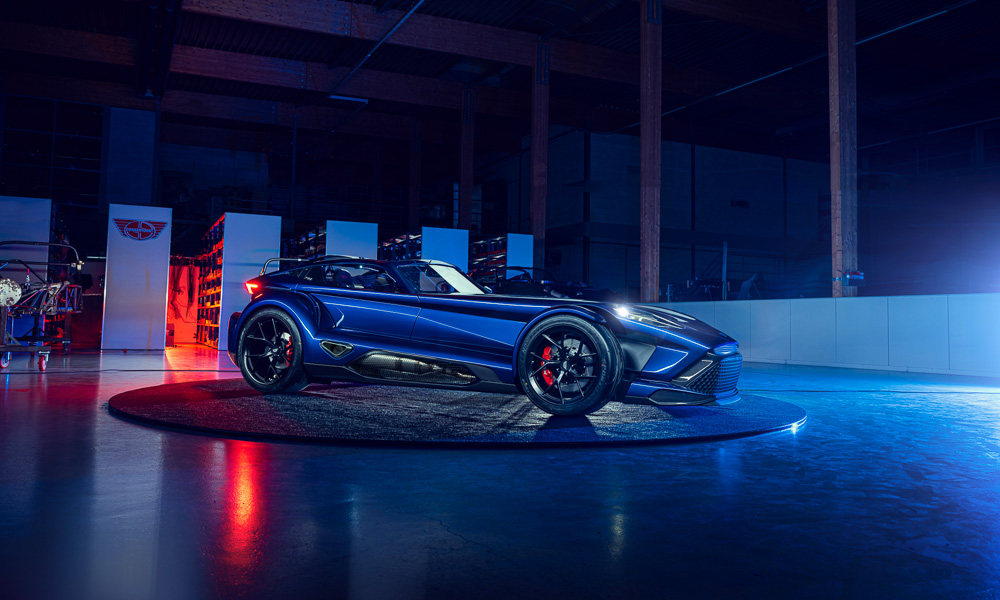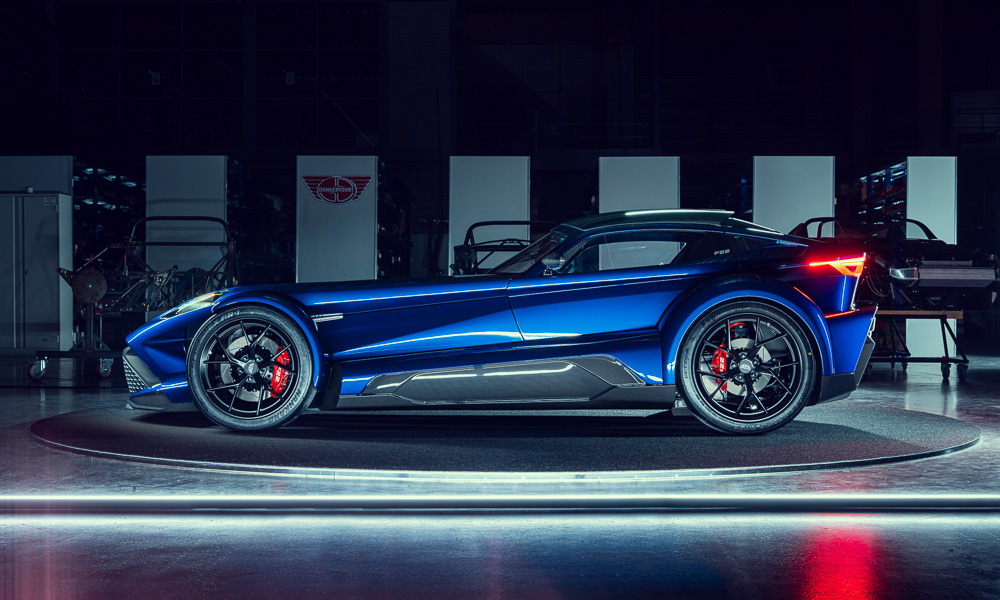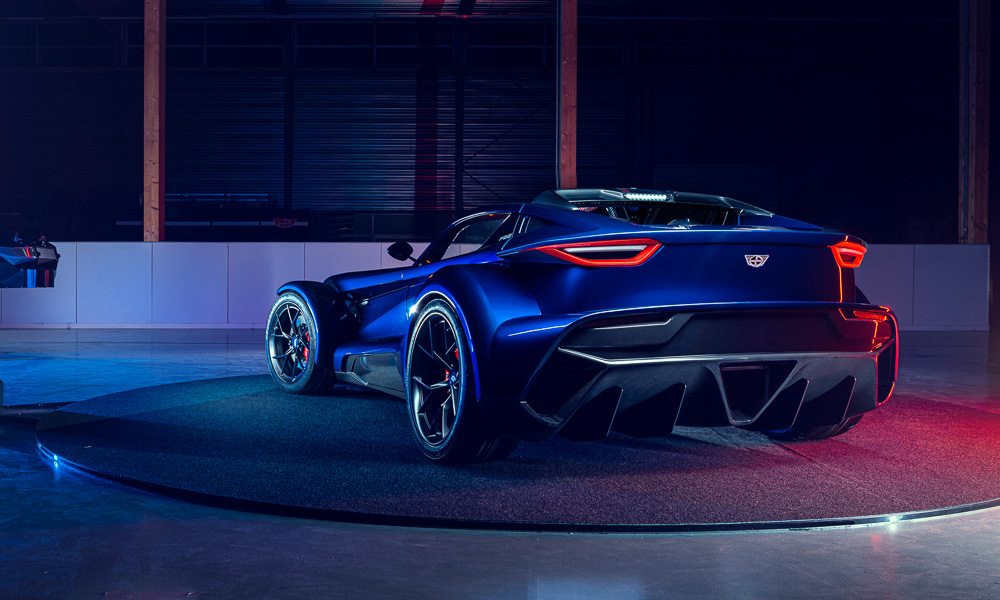 What you get for all that dosh is a mad supercar capable of storming from zero to 100km/h in a mere 2.5 seconds, to 200km/h in just 7.5 seconds. And the rocket-like acceleration won't stop until the needle shows 290km/h.
Those crazy figures are made possible by combining an ultralight chassis made of tubular steel, aluminum, and carbon fiber with a turbocharged 2.5-liter five-cylinder engine that develops 500hp and 640Nm. The in-line-five-banger started its life at Audi, and sends its power to the rear wheels with the help of a short-throw five-speed gearbox with Bosch rev-matching technology.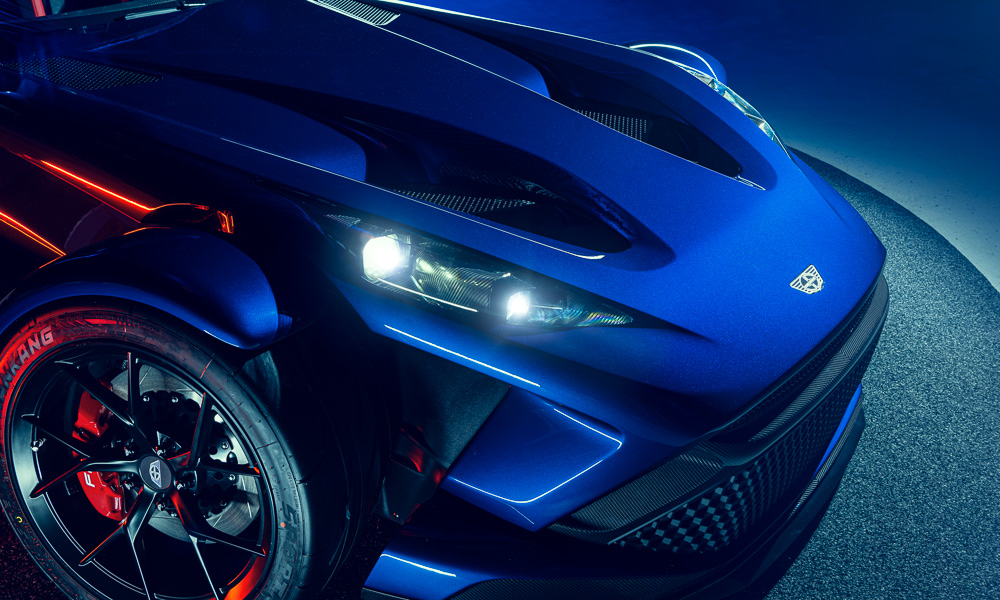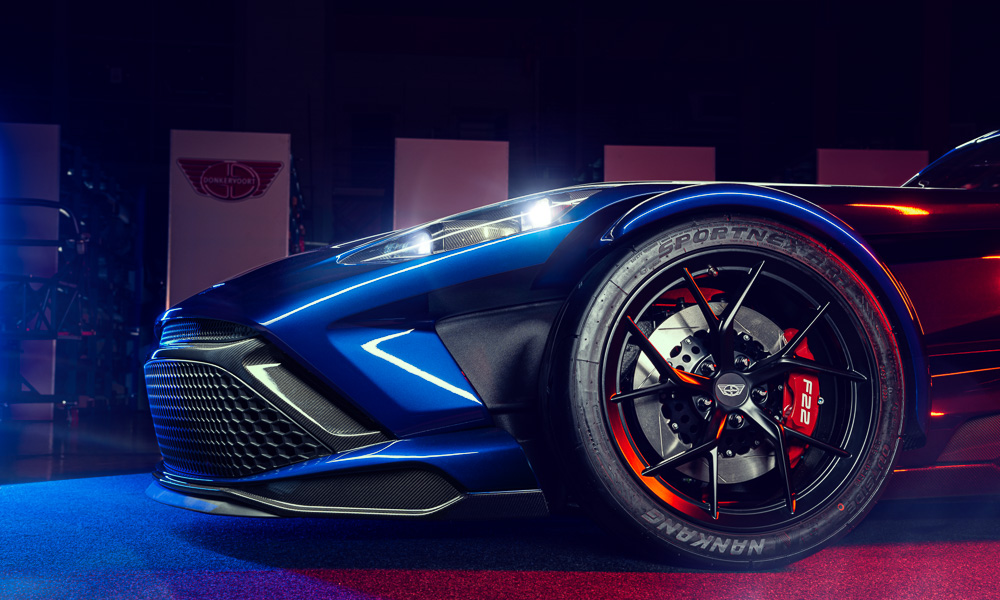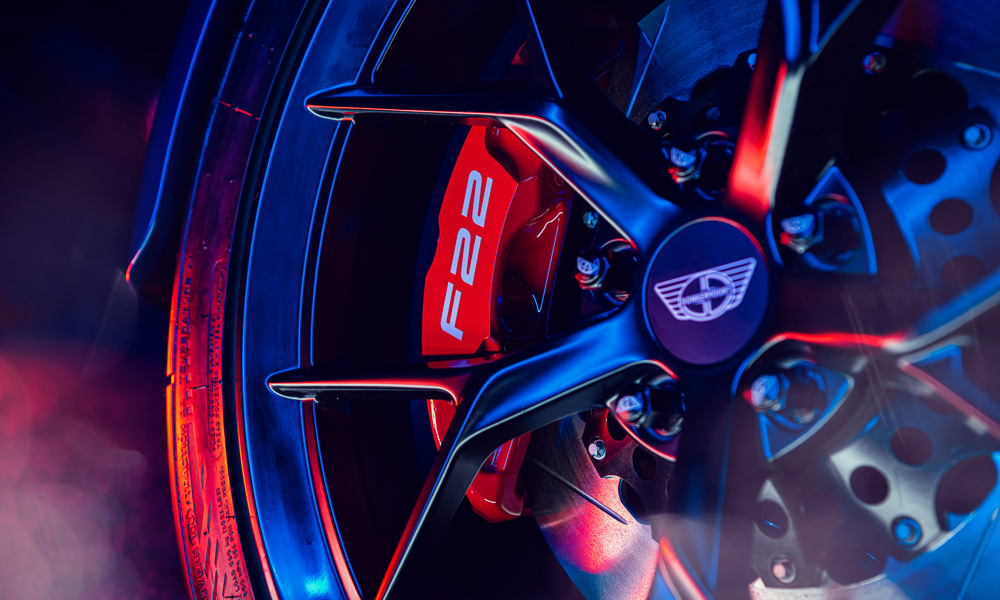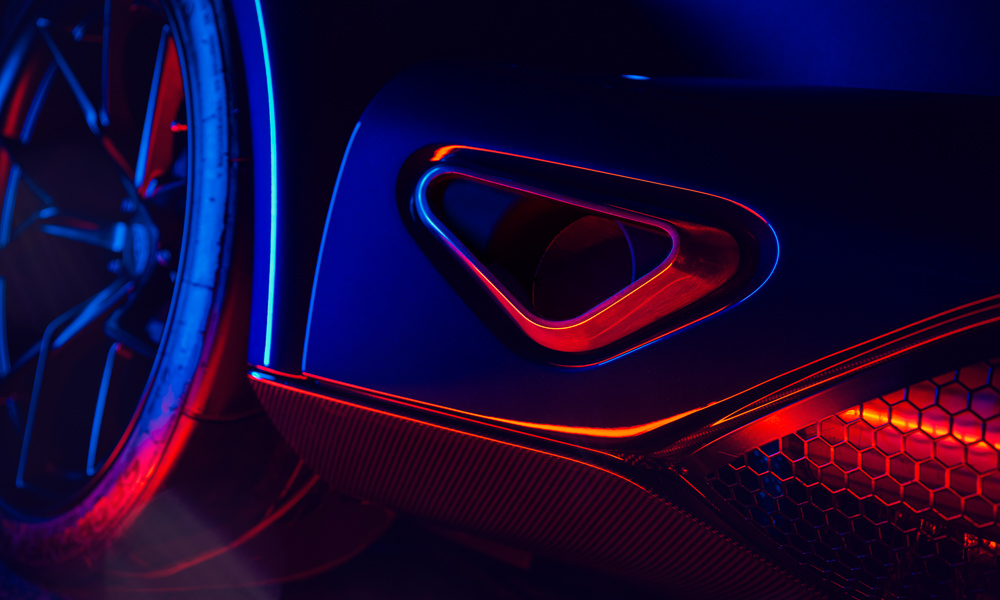 All in all, this machine weighs only 750kg, giving it a diabolical power-to-weight ratio of 666hp per ton and lateral acceleration of up to 2.15G in the corners. Even its braking performance is relentless, with four-piston racing calipers gripping 330mm steel discs at the front and 279mm ones at the back.
Passengers can prevent being thrown around by all this force if they strap themselves into the custom-designed Recaro seats and fasten the six-point harnesses, the first ones approved for both road and race use. For an even more intense experience, the two carbon-fiber roof panels can be removed, turning the latest Donkervoort into a targa in best company tradition.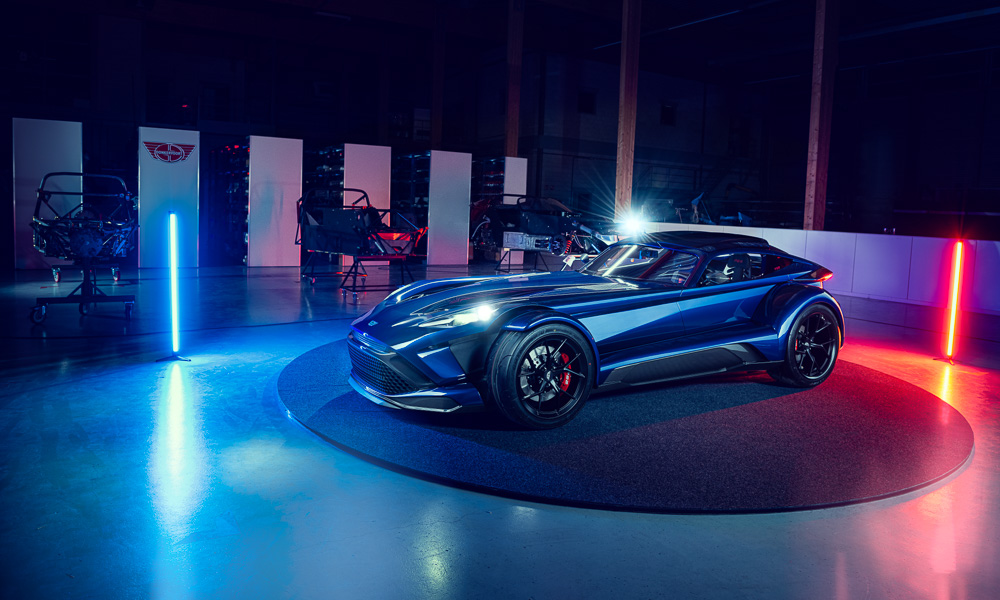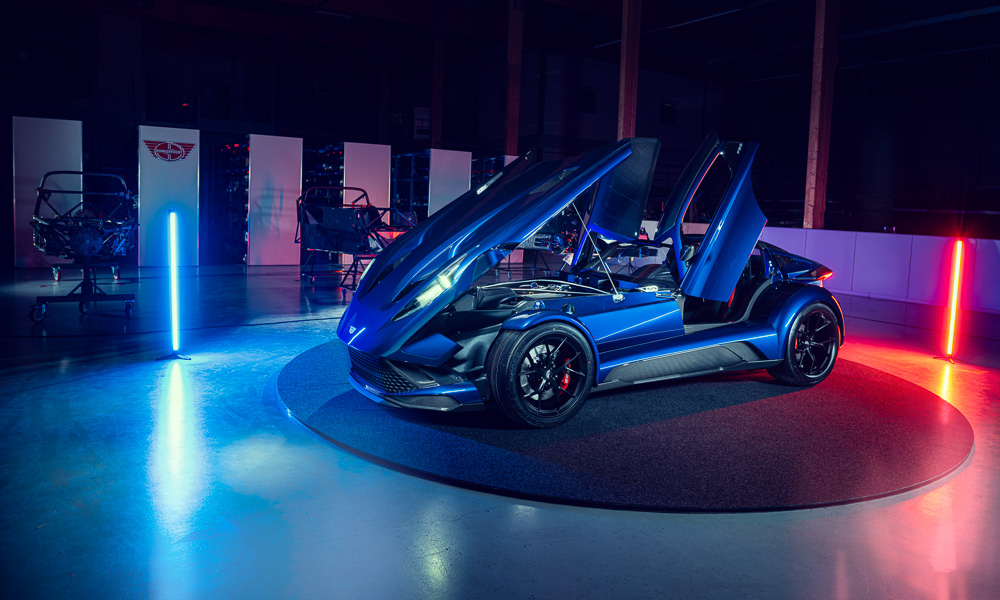 The name of the car isn't a homage to the fighter jet, by the way. It's called F22 in honor of Filippa Donkervoort, who was born this year and is the first child of company boss Denis Donkervoort. Because she's still a baby, she won't be able to appreciate the numerous customization options the vehicle has to offer.
Buyers can choose if they want an electronically powered, adjustable power-steering system or none at all if they want to stay cool with an aircon or save weight and not have one installed. Then there are countless color options, and everything on these machines is built to last—quite literally. According to the company, 99% of all Donkervoorts ever built are still around.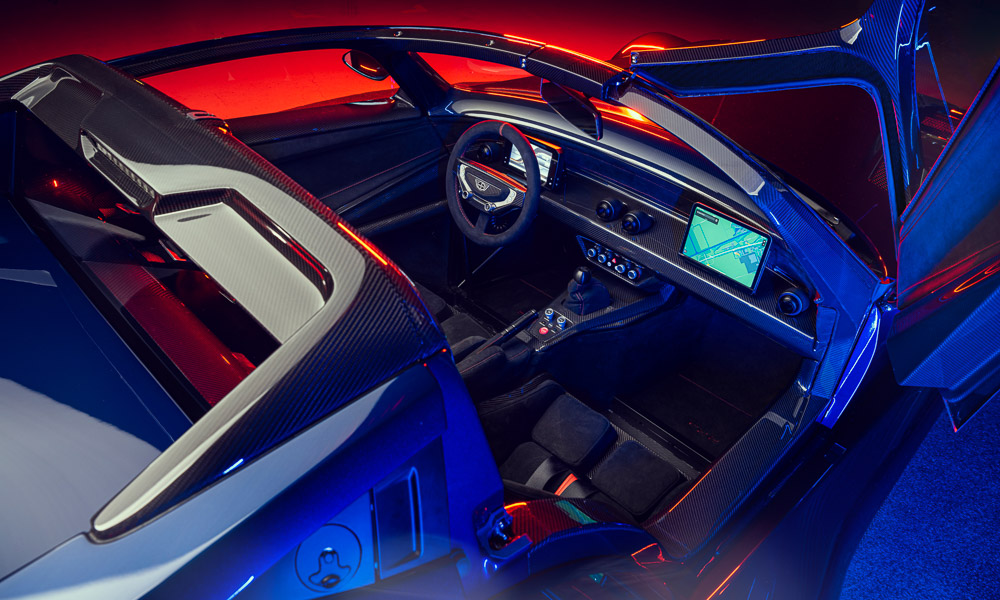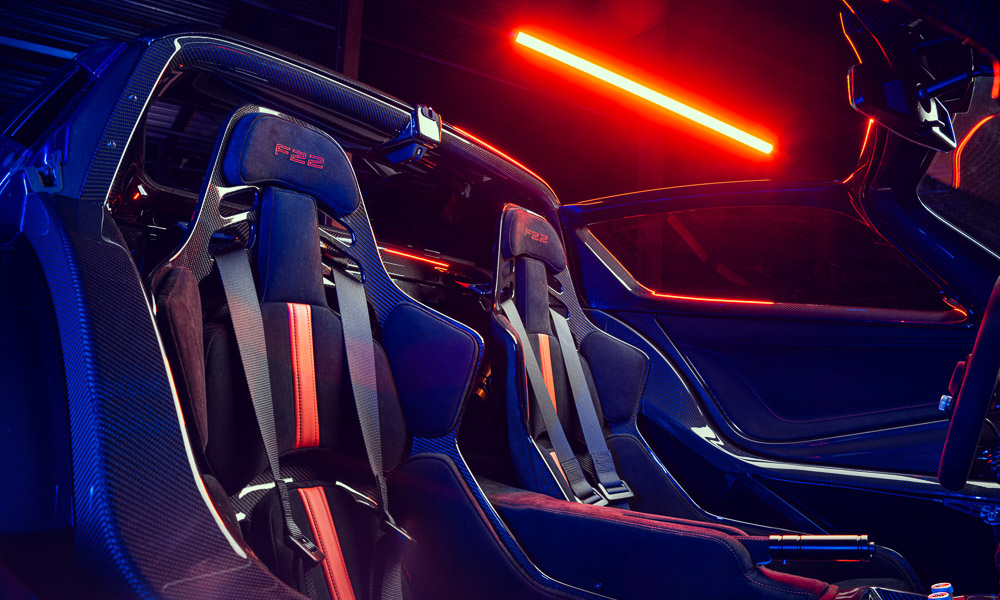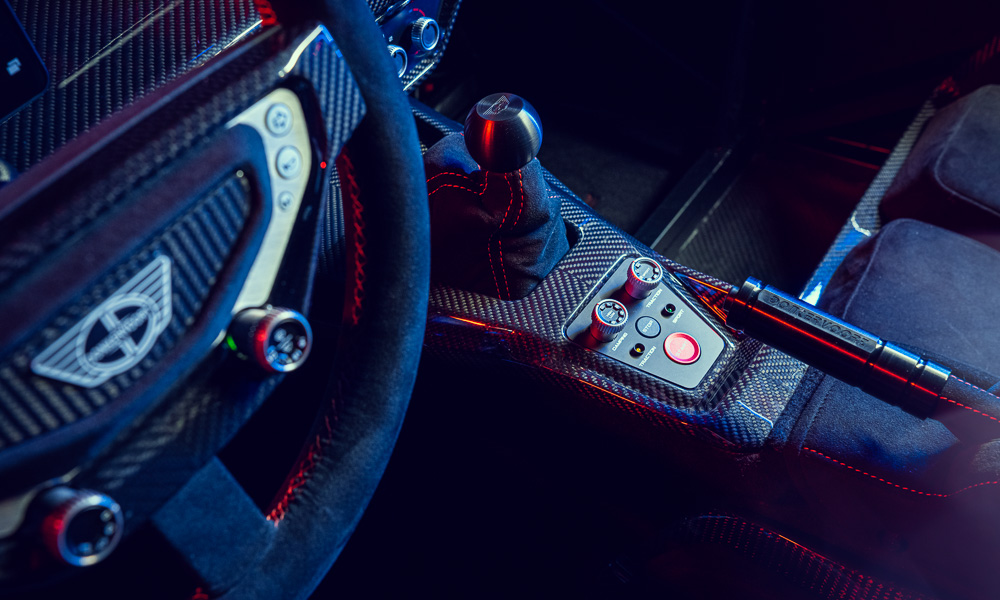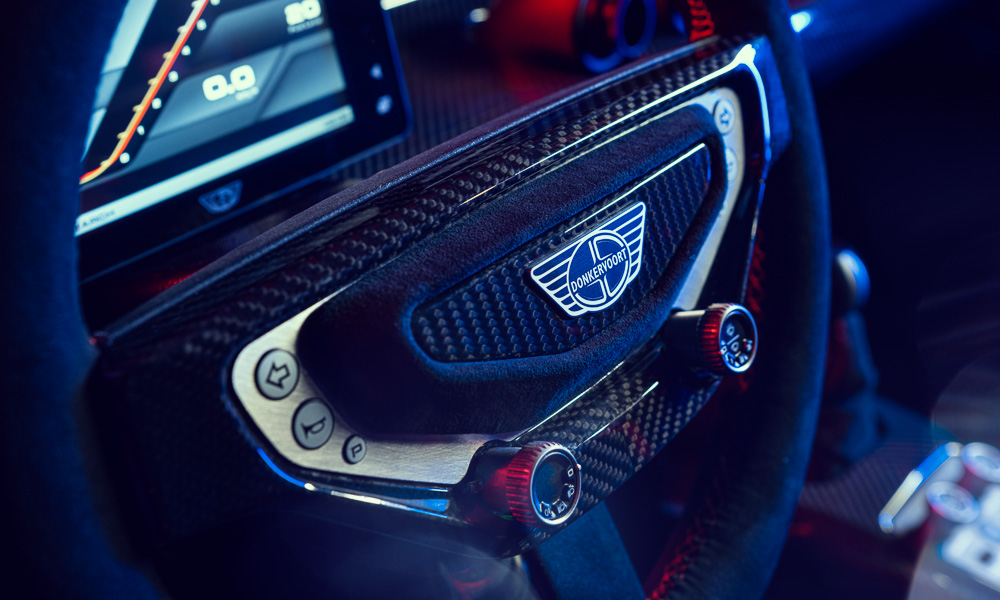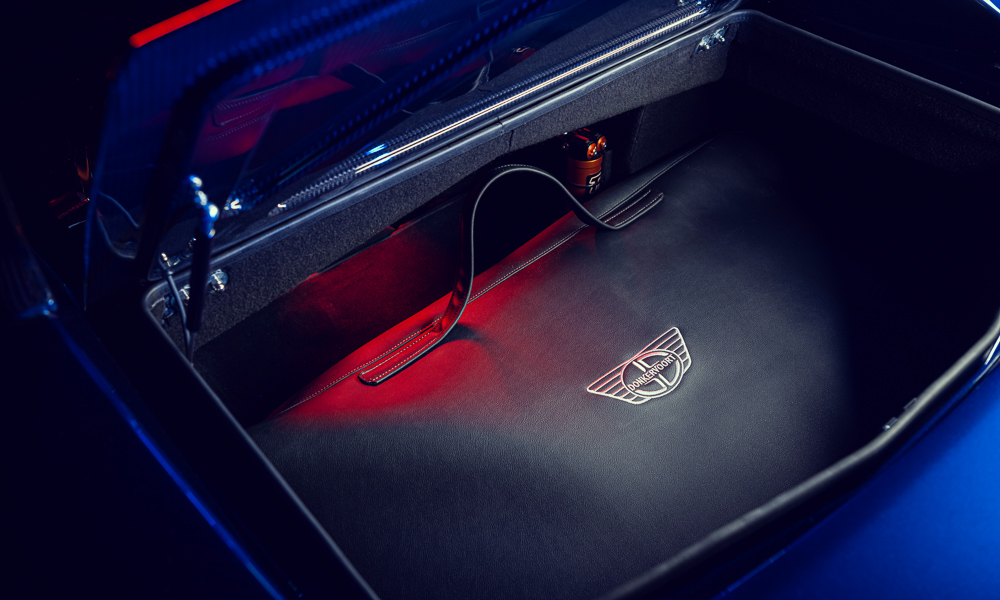 The design carries the typical layout of cars from the firm into the future, and again features a huge hood and a tiny-looking cabin (although the interior has actually grown in size from previous models and promises more comfort for taller drivers). Standing just over 4m long, 1.91m wide, and 1.12m low, its muscular lines not only make it look great but also provide most of the safety aspects. The window frame, for example, is made from super strong ex-core carbon fiber, as are various parts around the cabin.
The beauty of the F22 doesn't just lie in its shape, though. Rather, the fact that Donkervoort has again created an ultra-purist driving machine for people who like to take their lives into their own hands in best old-school TVR or Porsche Turbo style is what makes this car so great. No silly electronic modes to make Sunday drivers look like Formula 1 pilots. To drive this machine at the limit, you'll need skill and cojones. If you run out of either and wreck it, then you'd better hope they have another one of the 75 left and are willing to sell it to you.