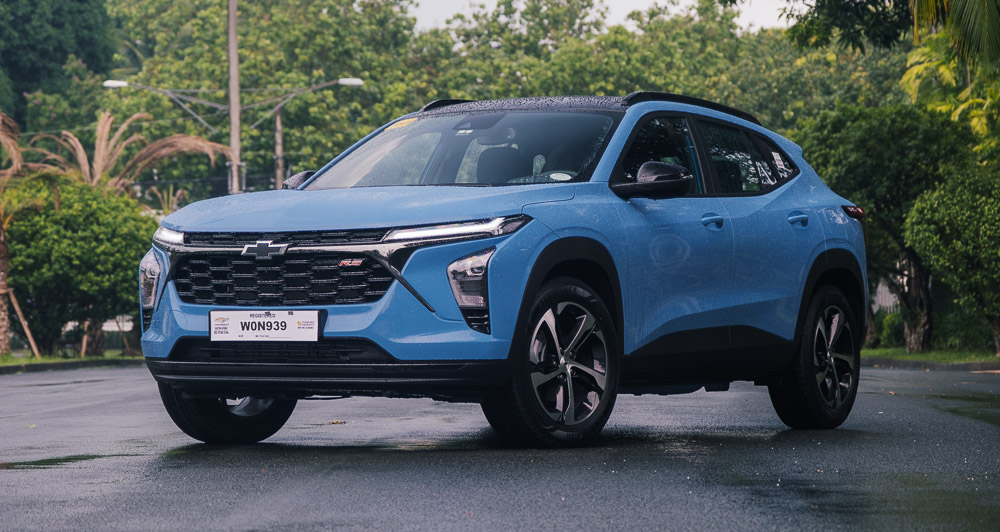 Remember me the nerdy, chubby kid in high school? Well, this is that person at your first batch reunion in many years. You'd find it hard to believe that this is a Chevrolet Trax, especially since the previous model used to resemble a blob.
Avid readers of our site may say that this is a rebadged Chinese-made Seeker, but this Trax is made in GM's South Korea plant.
It measures 4,537mm long, 2,035mm wide, and 1,567mm tall, placing it in the compact crossover segment. It's 51mm wider and 279mm longer than the previous generation. It slots right above the Trailblazer in terms of pricing and size.
It comes in three variants, with the following prices:
LT – P1,793,888
Redline – P1,866,888
RS – P1,948,888
The new model comes in a handful of fun colors, like Black Meet Kettle Metallic, Summit White, Sharkskin Metallic, Jinx Metallic, Tiger Lily Metallic, Retrograde Metallic, Cactus Green, Blue Glow Metallic, and Tripp Metallic. This RS you see here is finished in Ziggy Solid.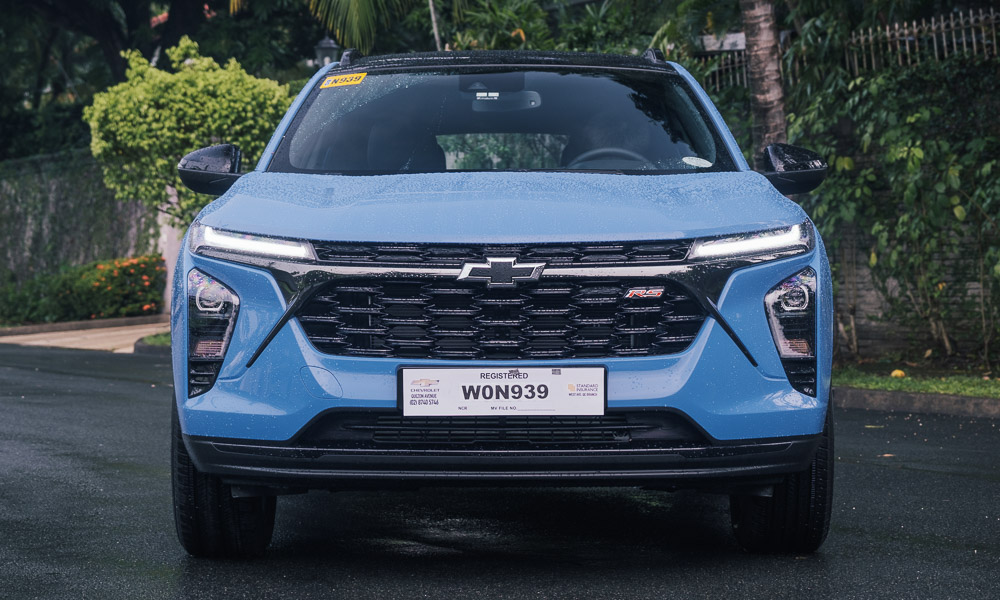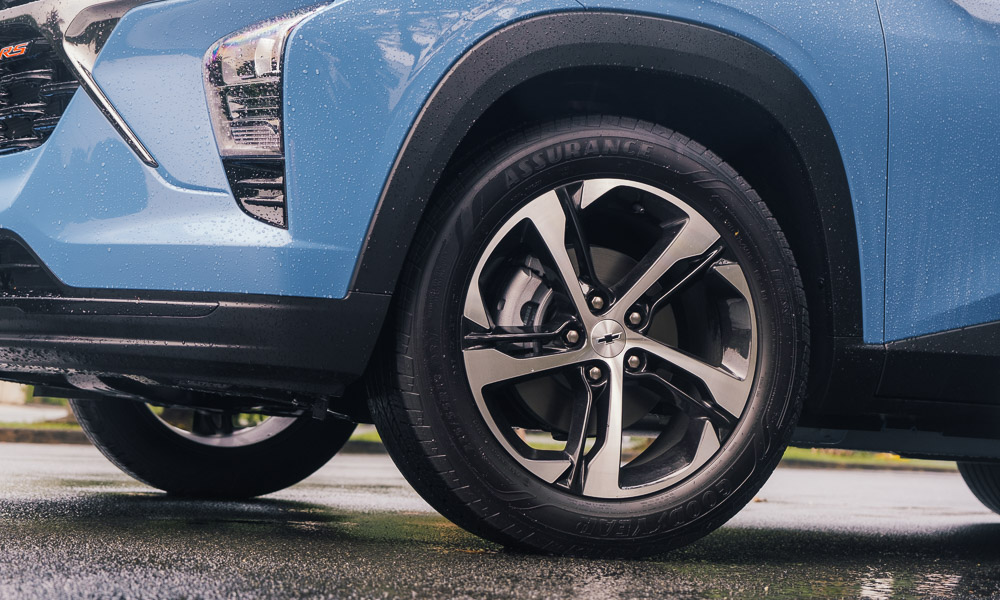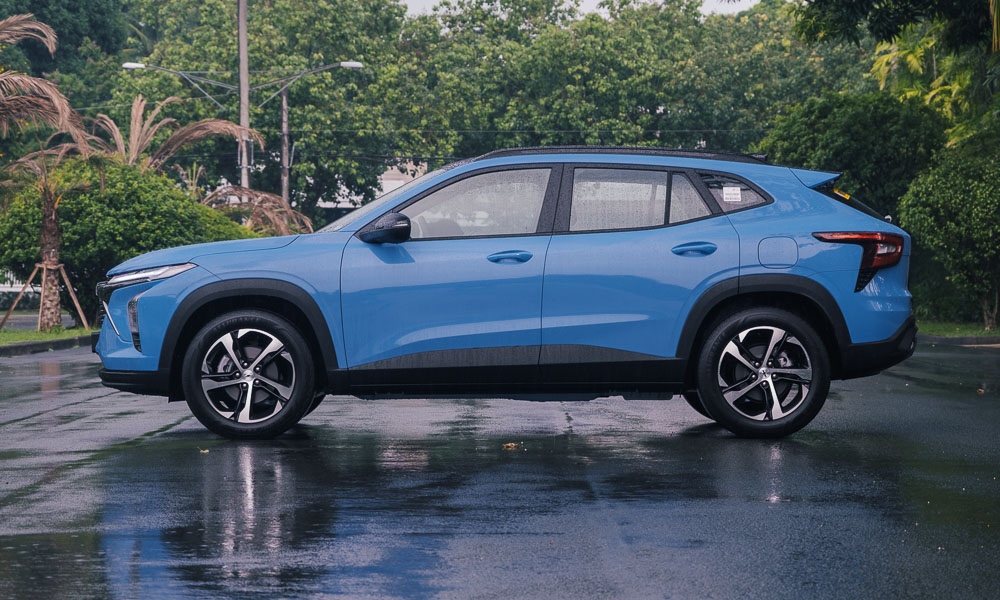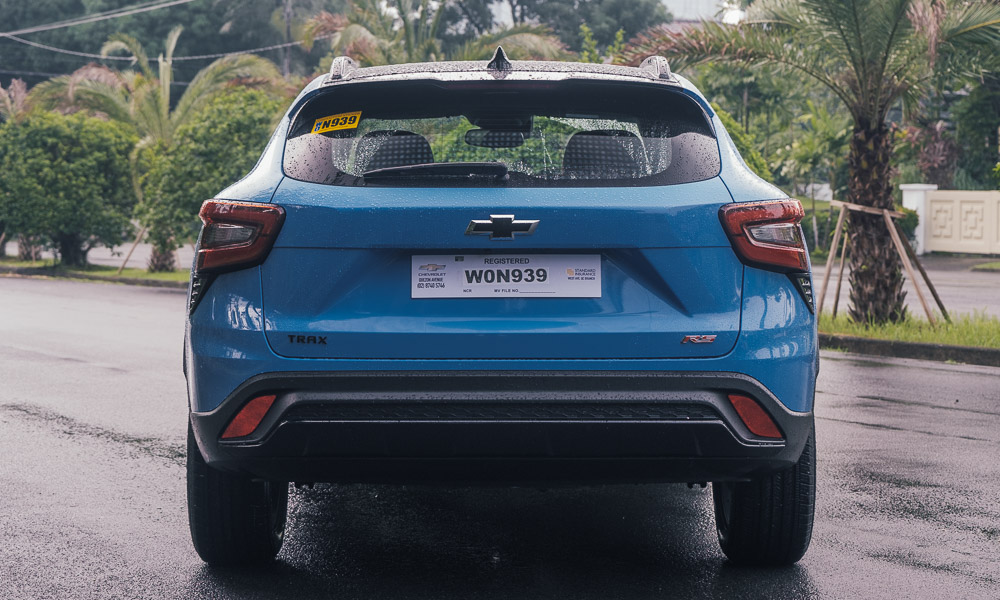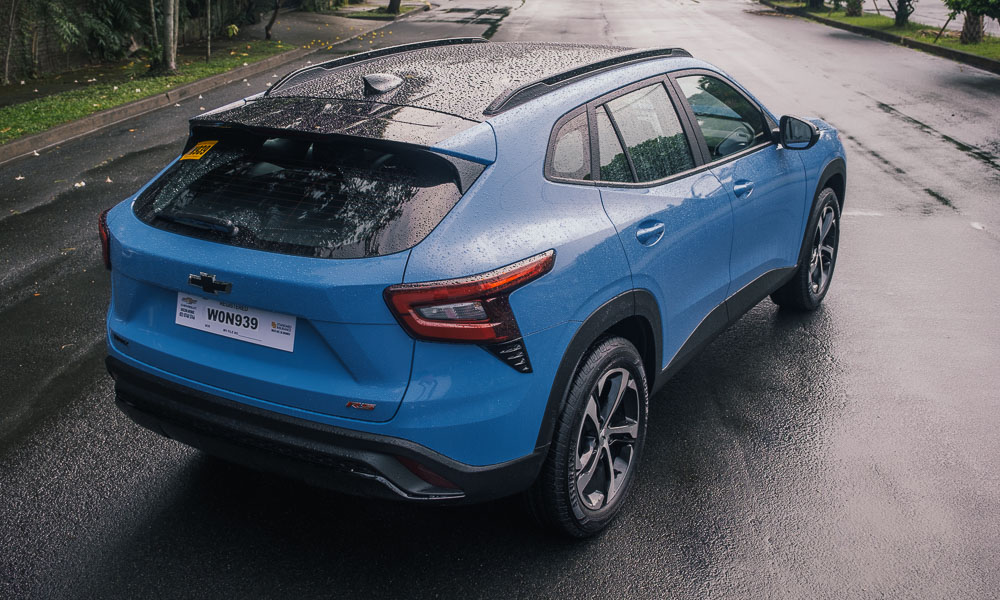 Whoever designed this car should get a pat on the back for the impressive utilization of optical illusions.
I fooled many into thinking that this is a Camaro crossover, especially from the front. The side profile is similar to the Ferrari Purosangue with sculpted plastic cladding and two-tone 18-inch wheels wrapped in 225/55-series rubber. The taillights have been pushed far apart, making the body look wider than it actually is.
It looks like a sporty wagon if you squint hard enough, especially with the black roof and the roof rails. I adore the front and the sides, but the rear reminds me of this image when viewed straight on. Give it the Camaro's or the Corvette's taillights, Chevy.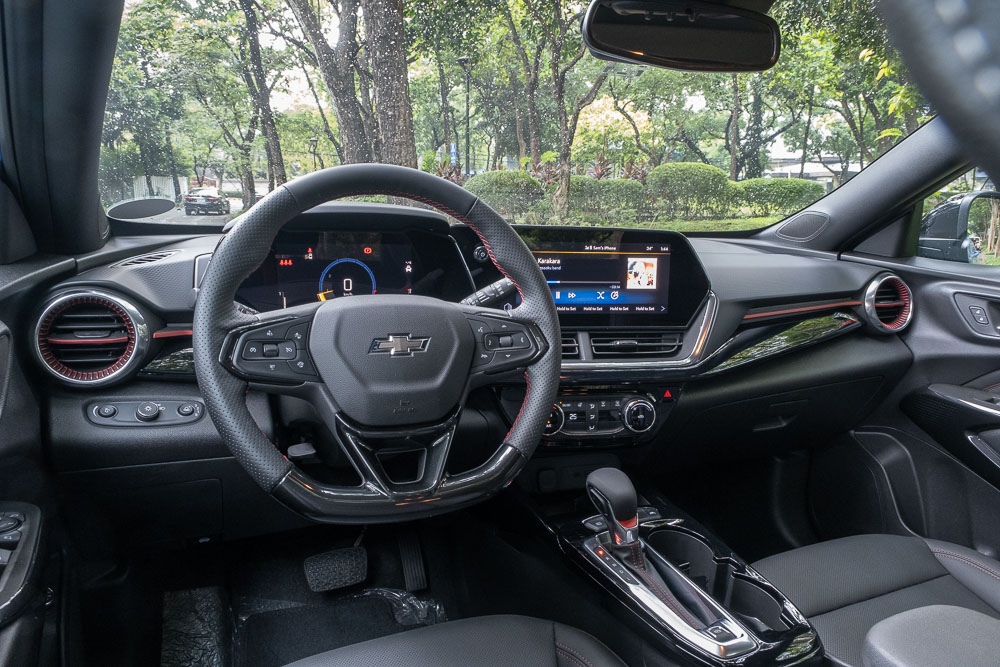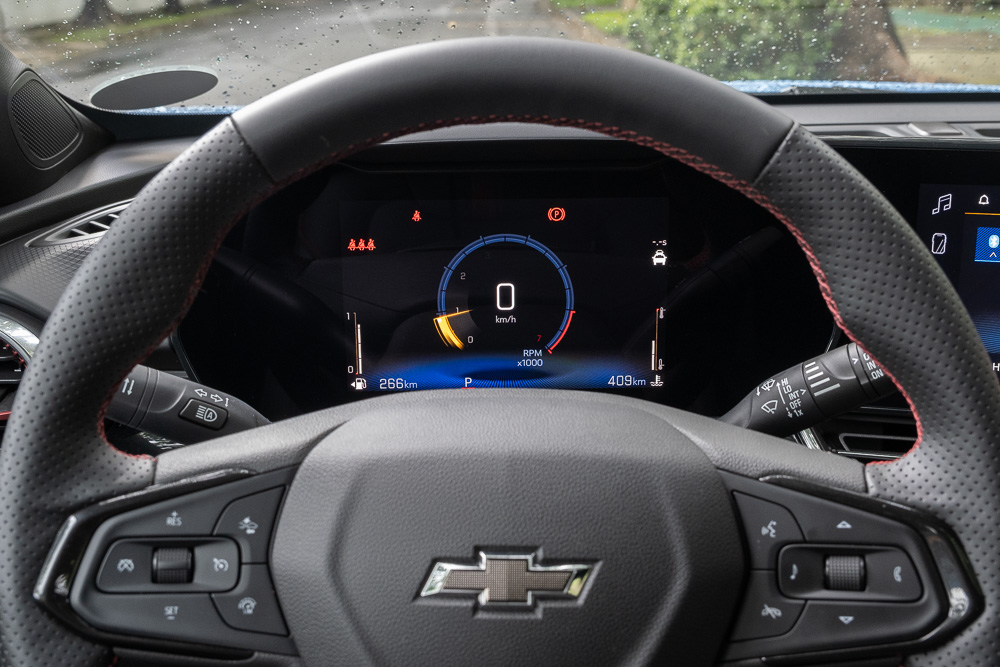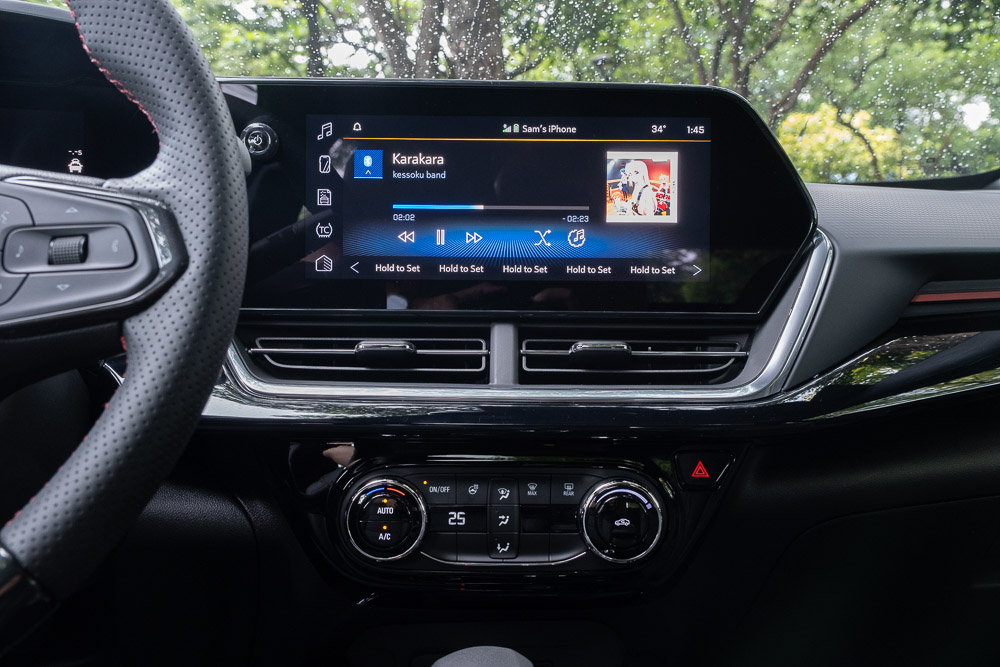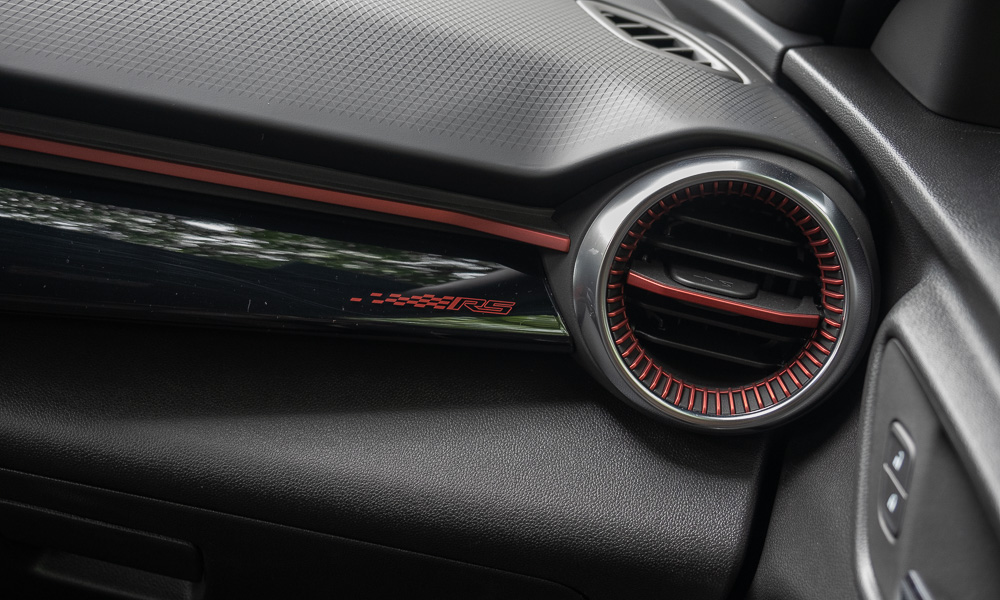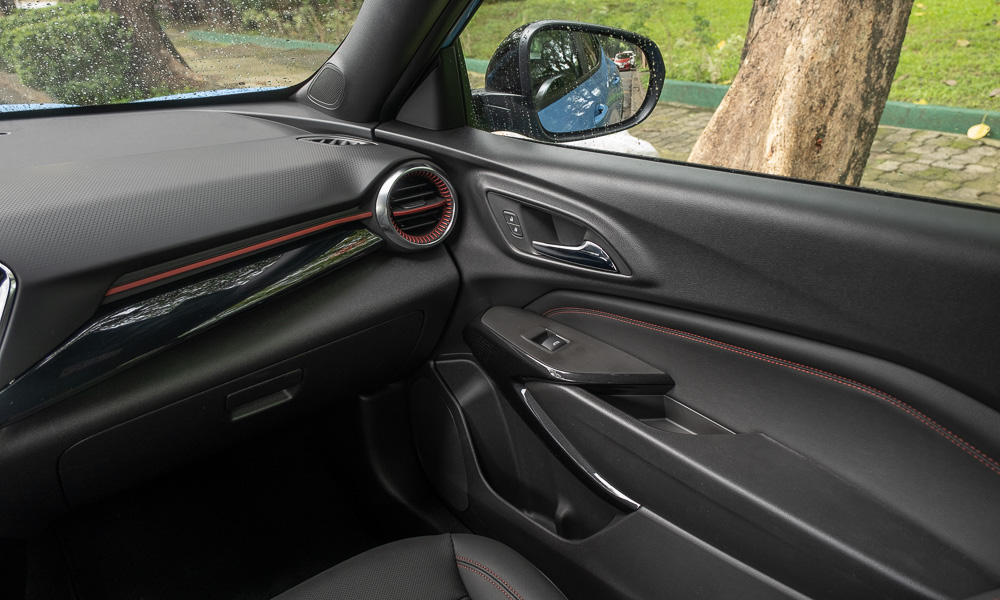 Following modern trends, there's a large black slab angled at the driver. It contains a small eight-inch digital instrument cluster and a vivid 11-inch touchscreen. It has Apple CarPlay and Android Auto support, but I couldn't get the former to work on my test unit because of a disabled software feature.
While it looks great, it doesn't feel great. The cabin's high-traffic touch points are slathered in piano-black plastic that was already scuffed in the unit we had.
Most of the matte plastics have an interesting injection-molded pattern on them, but are hard to the touch and also hollow. A shame for this price point, but at least there are no loose panels or creaks unlike some cars from China.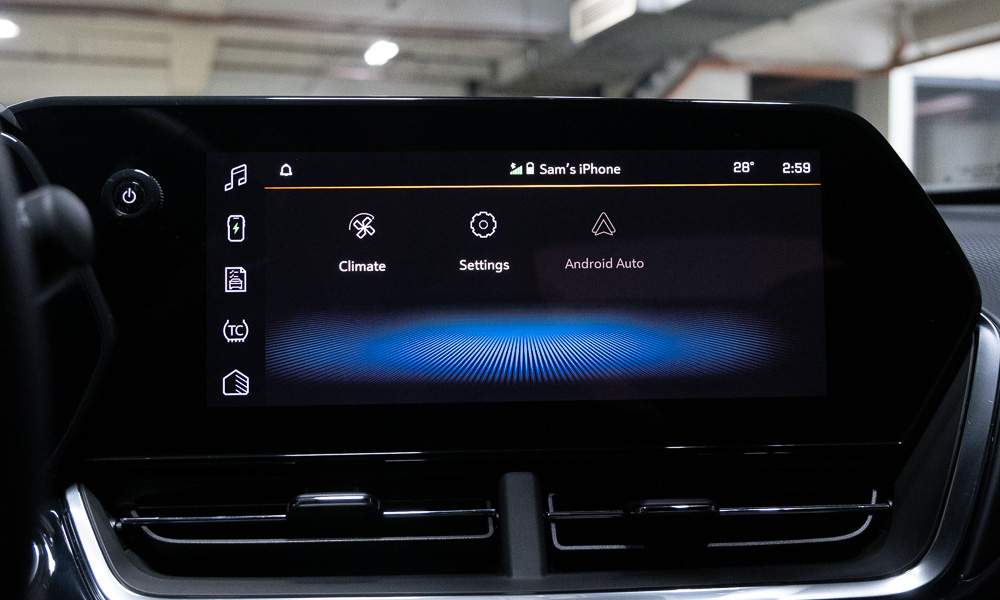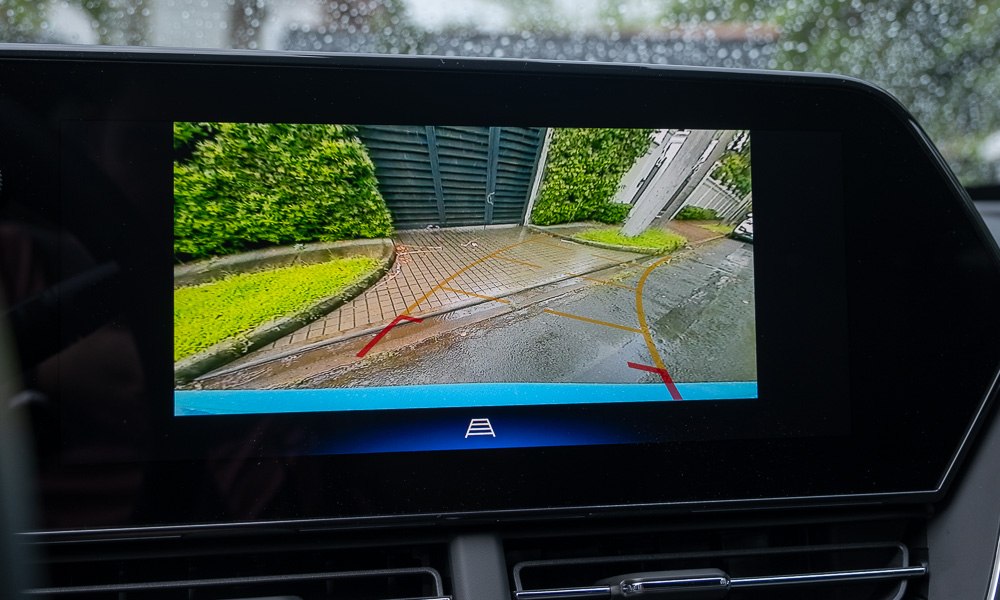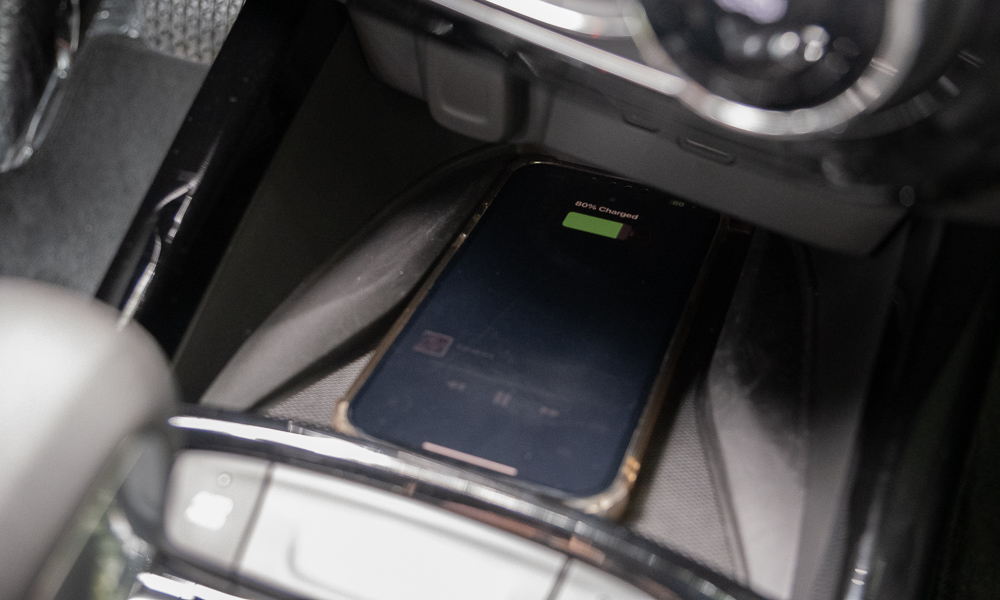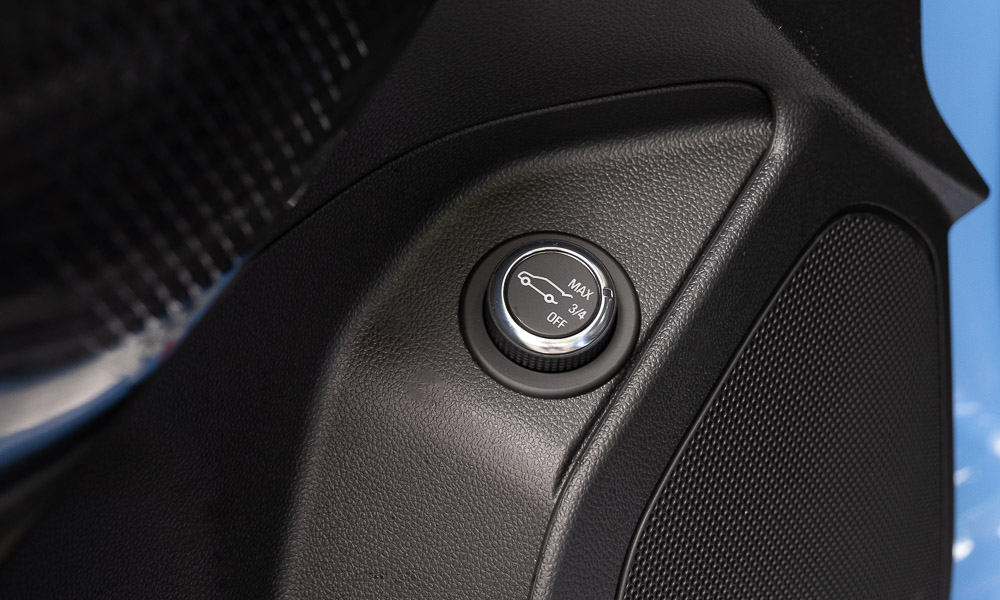 It does have a healthy list of creature comforts, being the top-of-the-line RS variant. An eight-way power adjustable driver seat, a power tailgate, a sunroof, a heated steering wheel, and automatic single-zone climate control.
There's also a wireless charger, USB-C and USB-A ports, six speakers, an auto-dimming rearview mirror, and Apple CarPlay and Android Auto integration. Oddly, this unit had a bug where only the Android Auto worked, but customer units should not have this problem.
Do note that the media and volume controls on the steering wheel are found at the back, where the paddle shifters would normally be.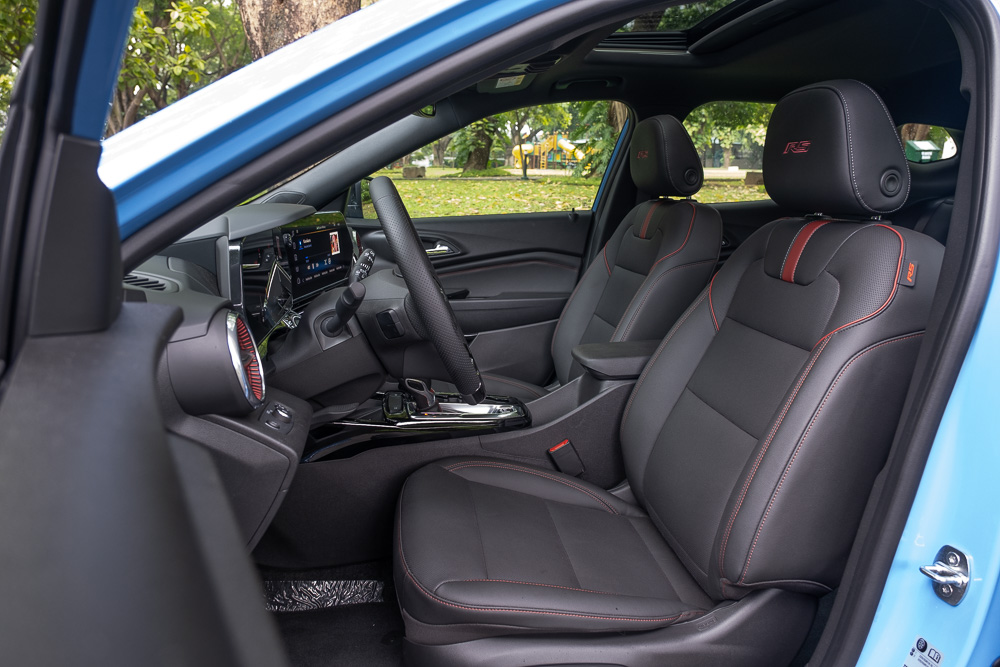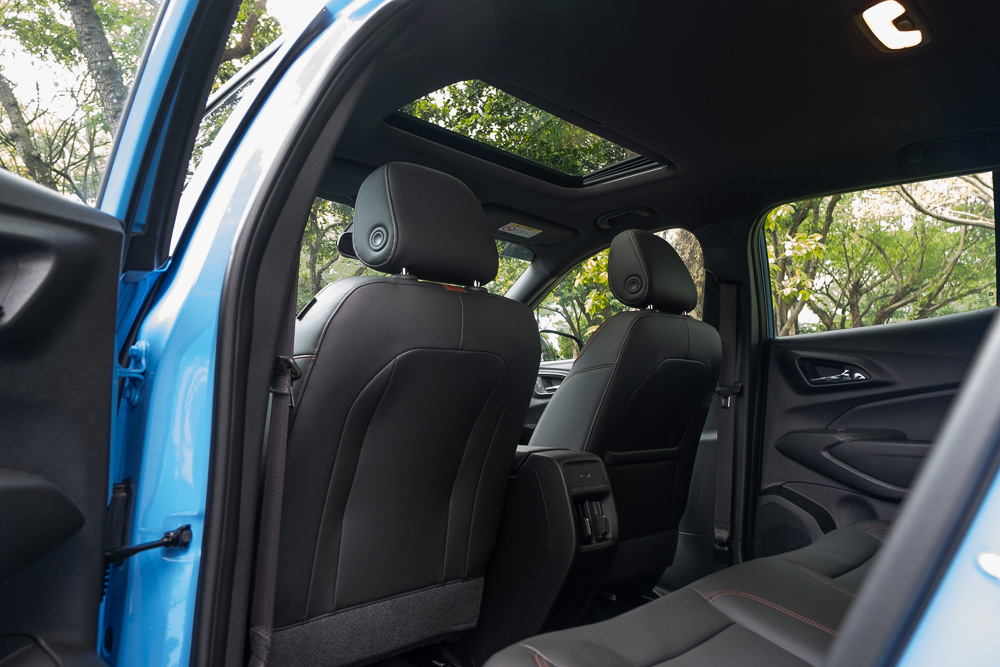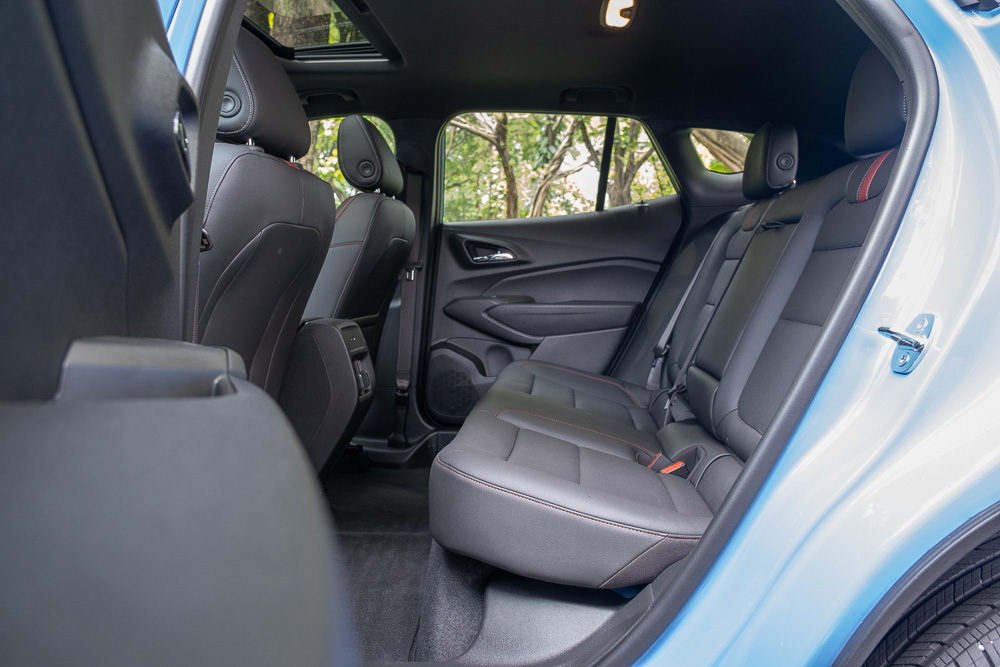 But the vehicle's biggest strength comes in its cabin's spaciousness. It has a 2,700mm wheelbase with a 2,035mm cabin width, making it very roomy. The seats are upholstered in perforated black leather with red contrast stitching, and are very comfortable for long trips.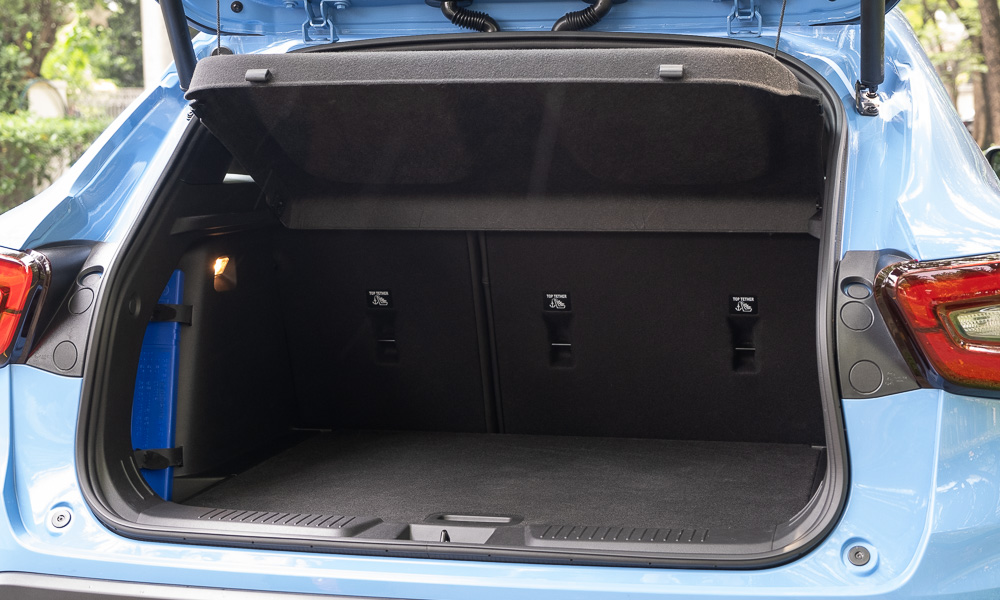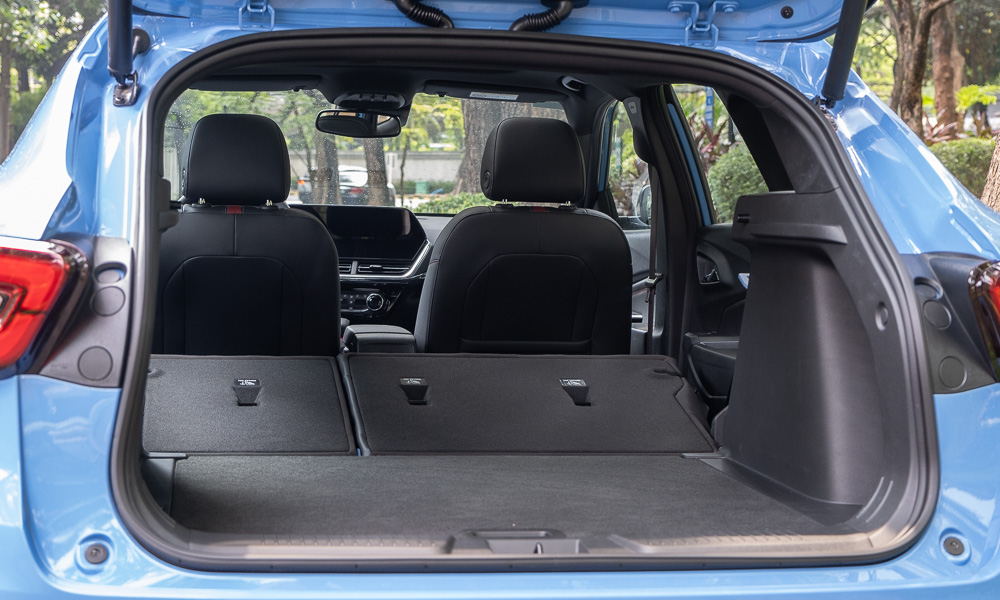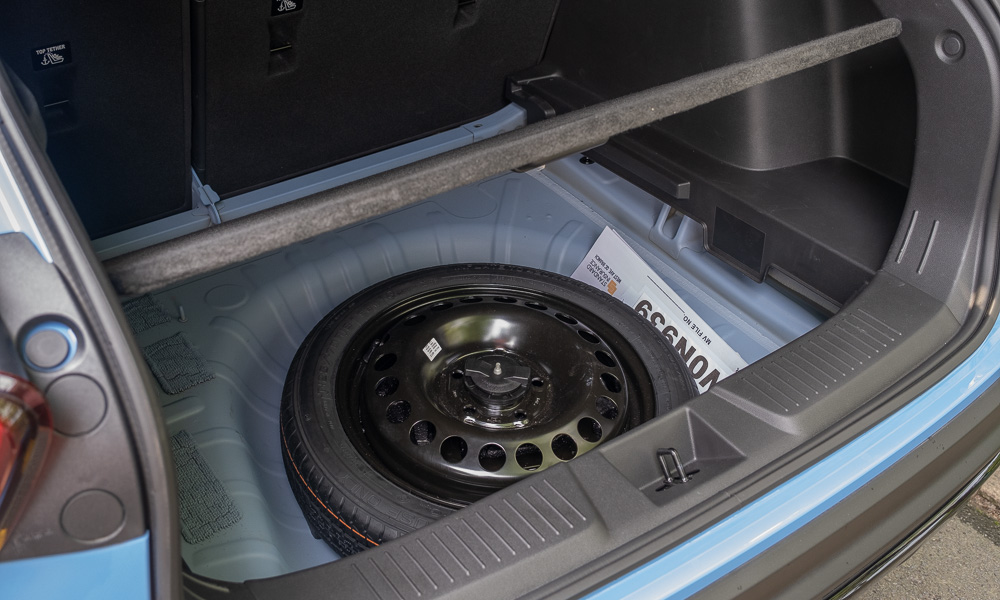 The Redline and the RS gain a rigid cargo cover, and the 60:40-split rear seats can be folded down to give the Trax up to 1,405L of cargo space. Plus, there's a space-saver spare underneath the false floor.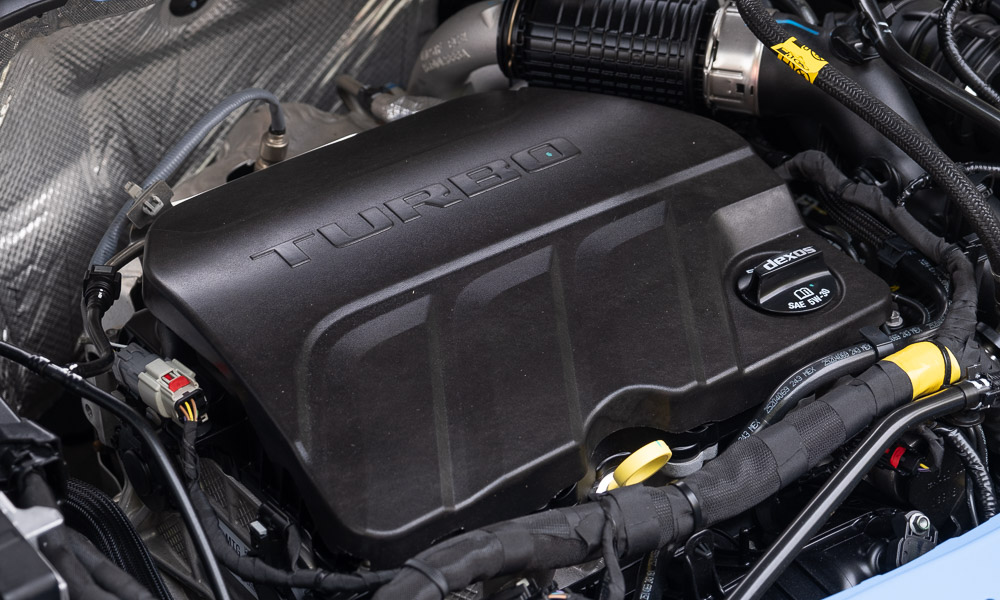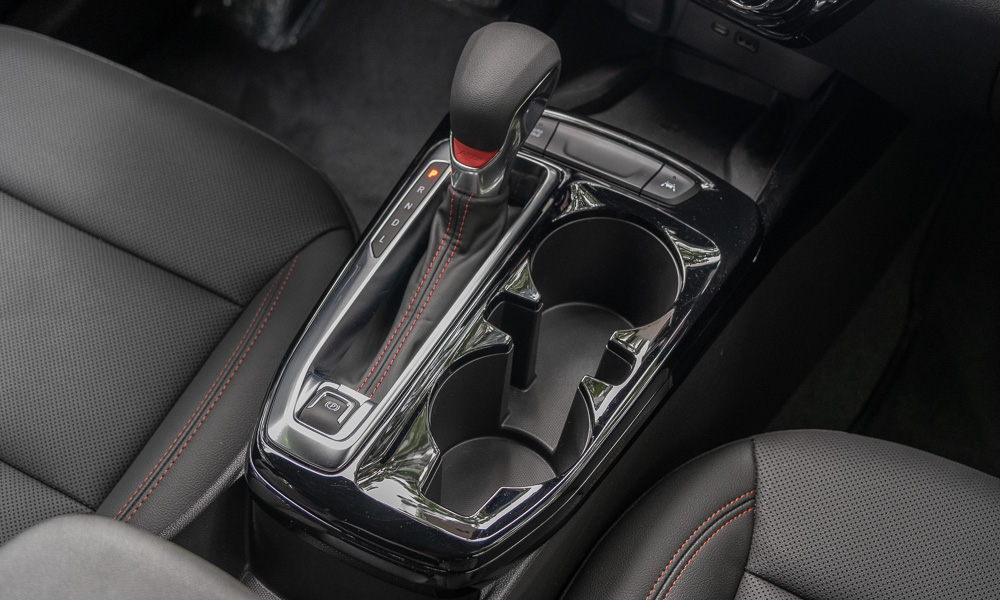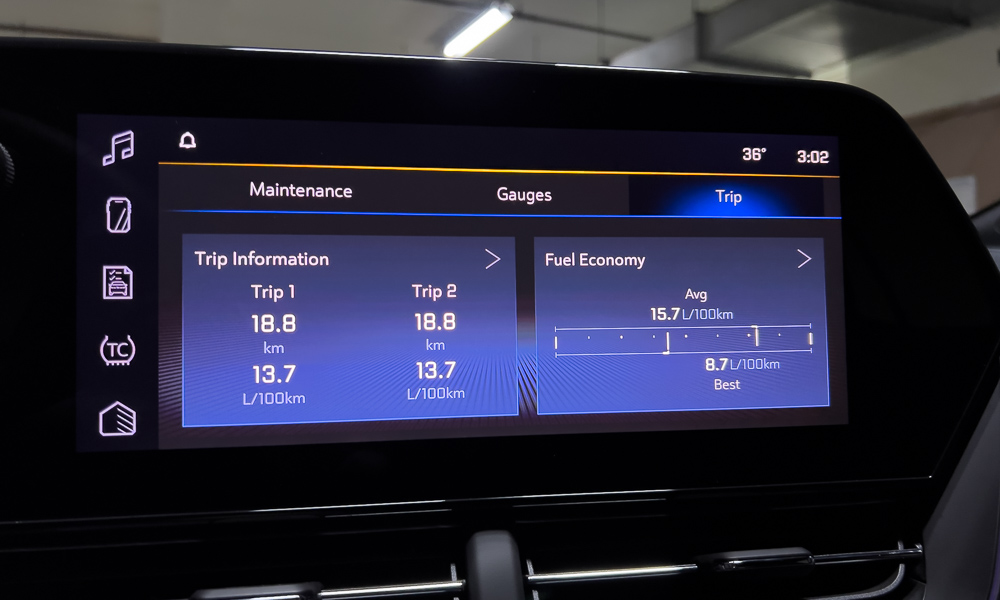 Underneath the hood is GM's SS Prime gasoline engine: a 1.2-liter turbo three-cylinder. It's mated to a proper six-speed automatic transmission that sends 137hp and 220Nm to the front wheels.
I was able to average about 7.3km/L in heavy city traffic. For a three-cylinder engine, that's not a great result, but it could probably do better once the engine has been broken in.
It's gutsy enough to push you back into your seat (albeit with a noticeable delay). The torque surges around the 2,500rpm mark. and there's a muffled, raspy exhaust note when you floor it. Unfortunately, the imbalanced nature of the layout means you will feel rough vibrations in the cabin while idling.
It has torque vectoring via braking, which should make things snappier when turning in, but the suspension is on the wafty side for comfort. The steering is very effortless and light, and the brakes are sensitive. This is still a crossover, after all, so there's a generous 186mm of ground clearance.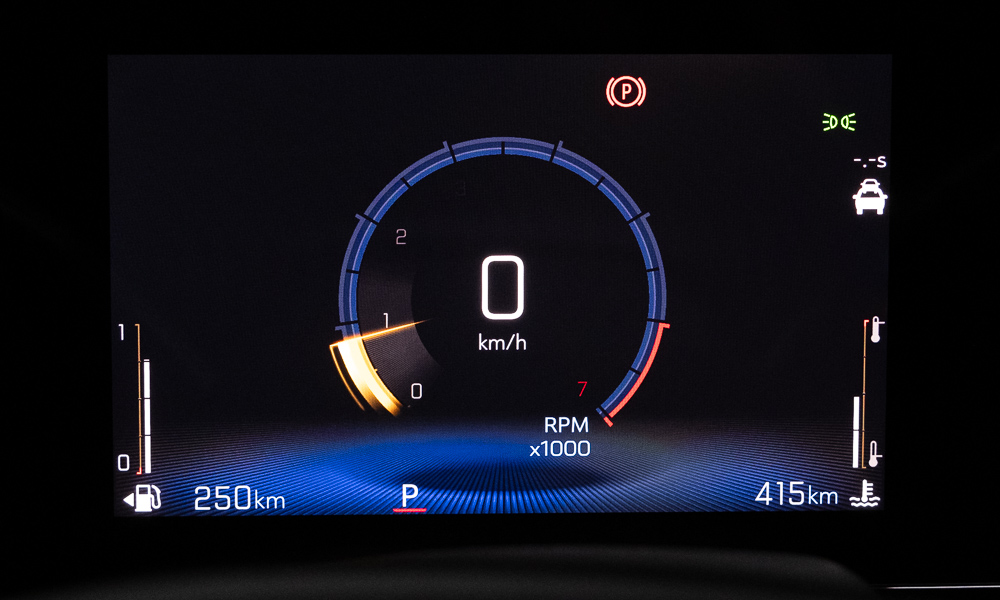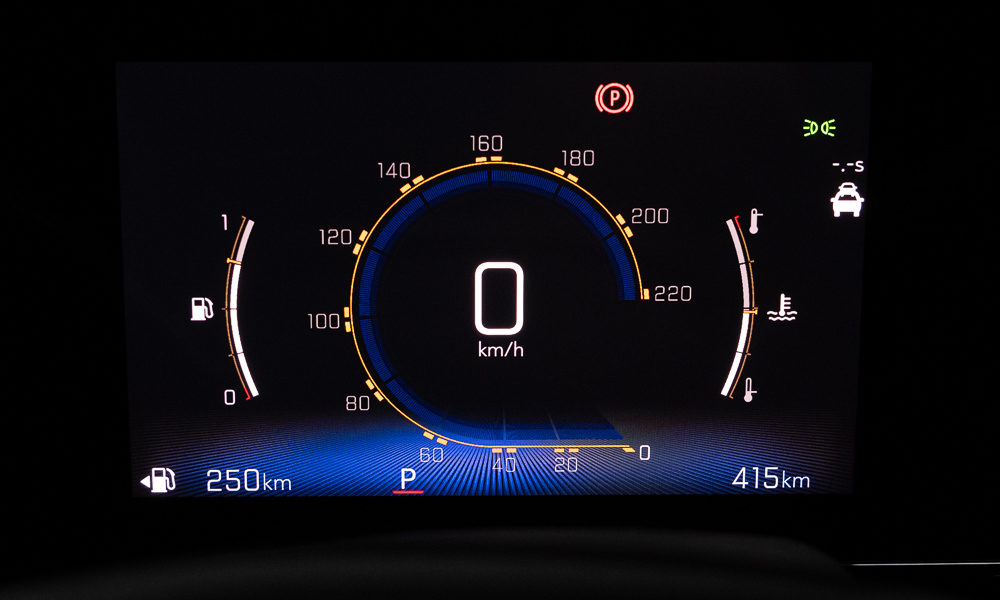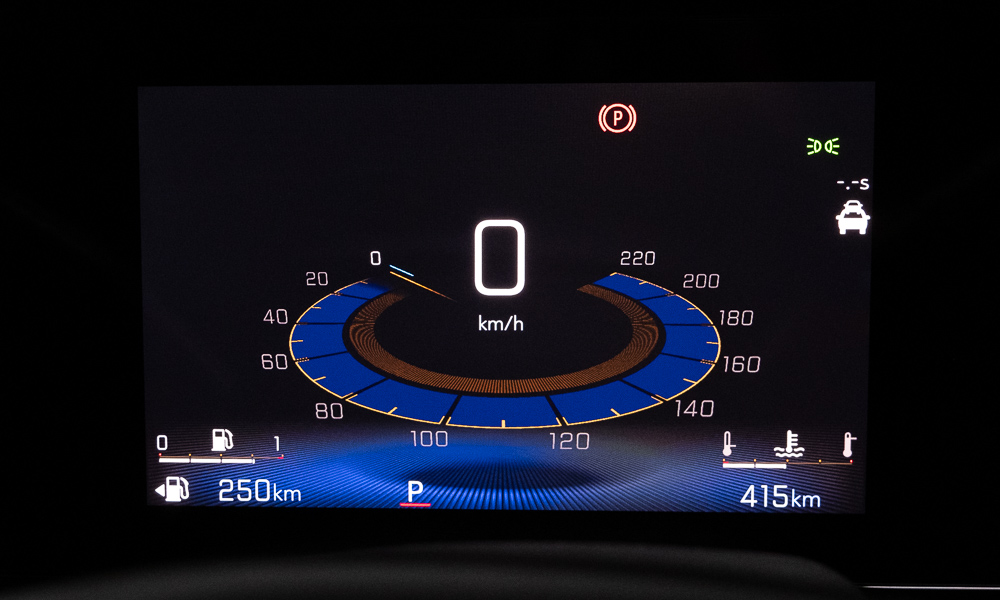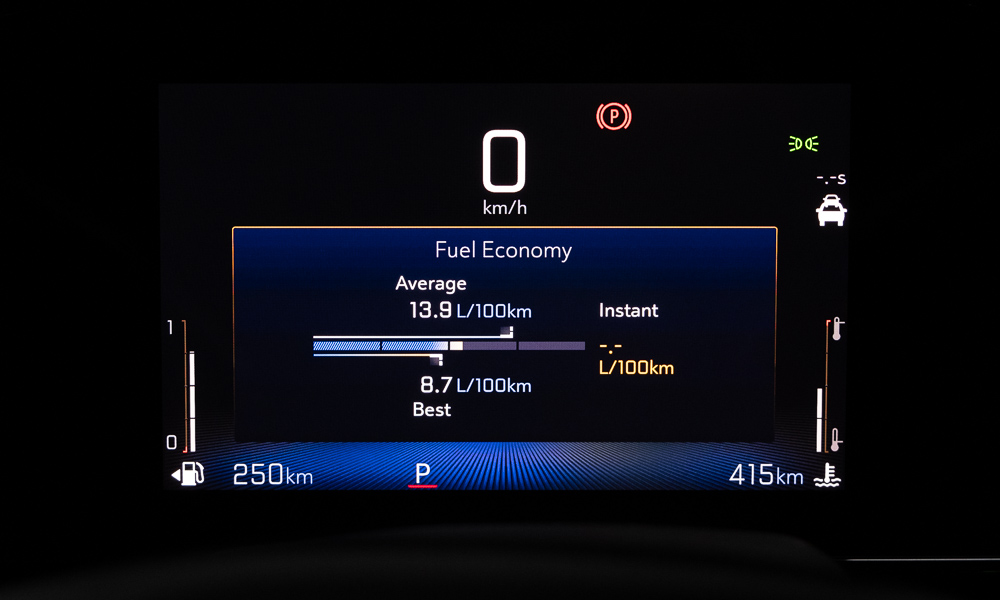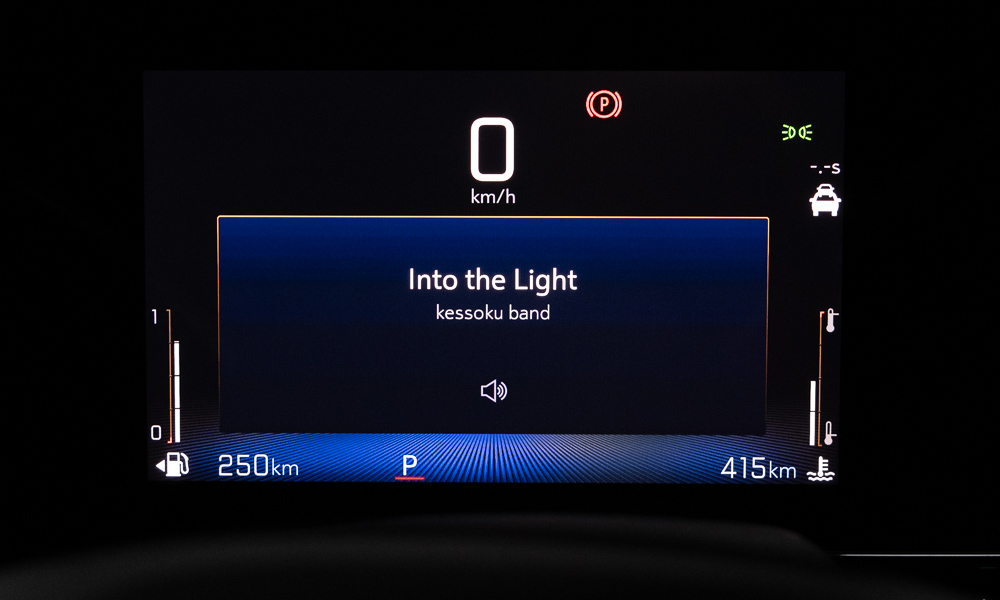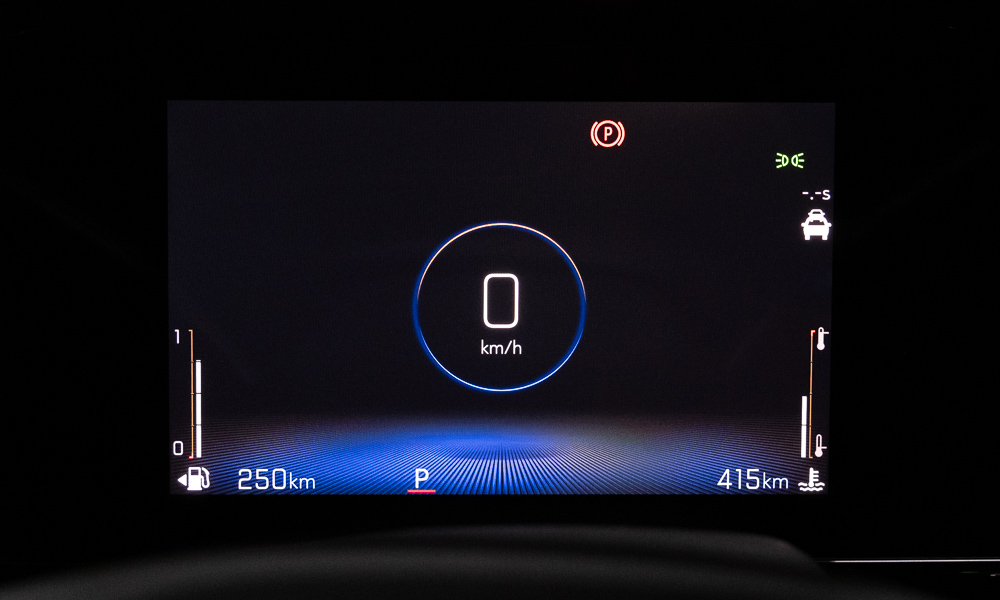 Finally, there's the comprehensive suite of safety features, which is standard across all variants.
The vehicle will indicate if it detects a pedestrian or vehicle ahead of you. It even has a following distance indicator, allowing you to calculate how long you'll need to come to a stop. Of course, you can't do that all the time, which is why the vehicle has automated emergency braking.
It also has the usual array of modern driver aids, like lane-keeping assist, manual cruise control, ABS with ESP, tire pressure monitor, and airbags.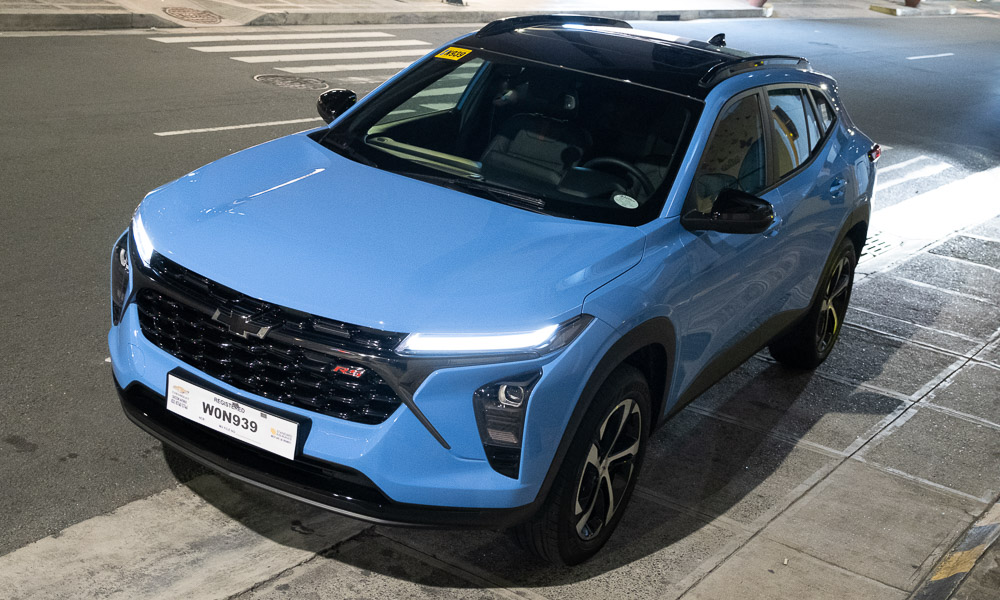 The Trax is such a huge improvement compared to its predecessor in all aspects. However, that may not be enough to compensate for the vehicle's biggest issue—the price.
It's a great package if you were to look at it in a bubble. Unfortunately, its pricing lands it squarely in the territory of some well-known compact crossovers from Japan.
Add the equally feature-rich offerings from the Chinese brands, and it's easy to conclude that Chevrolet Philippines will be fighting a battle from multiple sides.
In the end, it's you, dear consumer, who will decide with your wallet. So, if your heart is set on the bow-tie brand, this is its best crossover yet with handsome looks, a spacious cabin, and a good powertrain. Did we mention the five-year/100,000km warranty?
CHEVROLET TRAX RS
| | |
| --- | --- |
| Engine | 1.2-liter three-cylinder turbo gasoline |
| Transmission | 6-speed automatic |
| Power | 137hp @ 5,000rpm |
| Torque | 220Nm @ 2,500-4,000rpm |
| Dimensions | 4,537mm x 2,035mm x 1,567mm |
| Drive layout | FWD |
| Seating | 5 |
| Price | P1,948,888 |
| Upside | Distinct looks, a spacious cabin, a good powertrain, and comprehensive safety suite. |
| Downside | Cheap-feeling interior materials. Also, the price lands itself in some tight competition from Japan. |