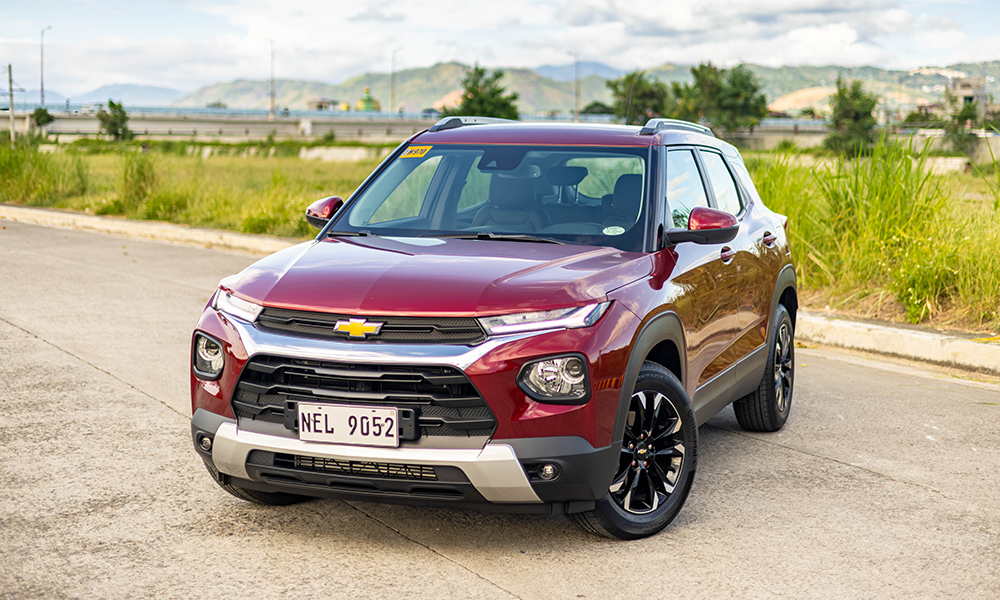 Allow me to address the elephant in the room right off the bat. The Chevrolet Trailblazer badge used to be on the tailgate of a diesel, ladder-on-frame, midsize SUV with three rows of seating that could accommodate seven passengers. It used to go head-to-head with the likes of the Toyota Fortuner and the Mitsubishi Montero Sport.
Today, though, the Trailblazer moniker lives on in the form of a five-seater crossover with a monocoque chassis, competing with such cars as the Honda CR-V and the MG HS. So, this is not a replacement to the previous Trailblazer, but rather a different vehicle altogether.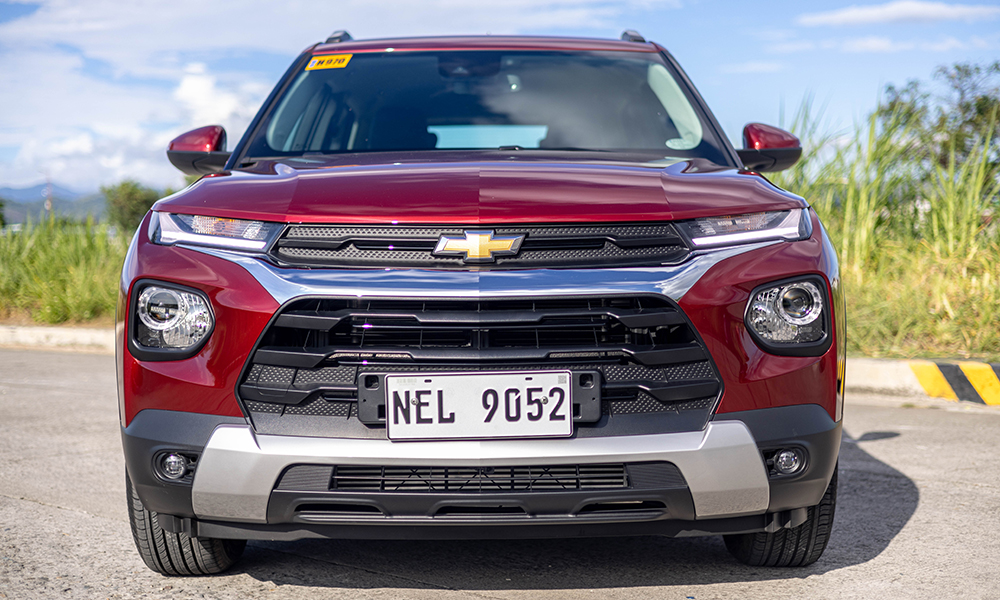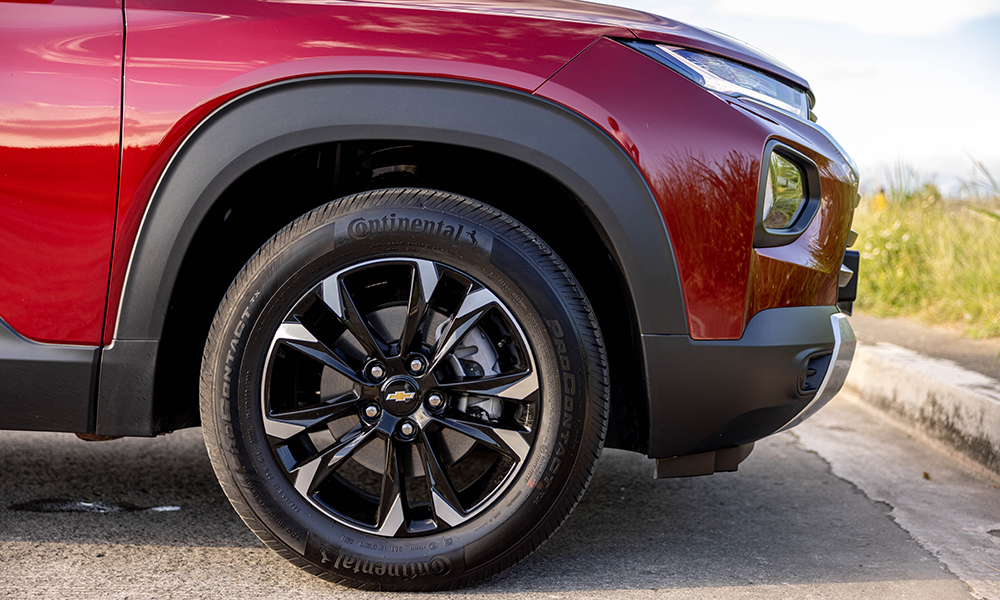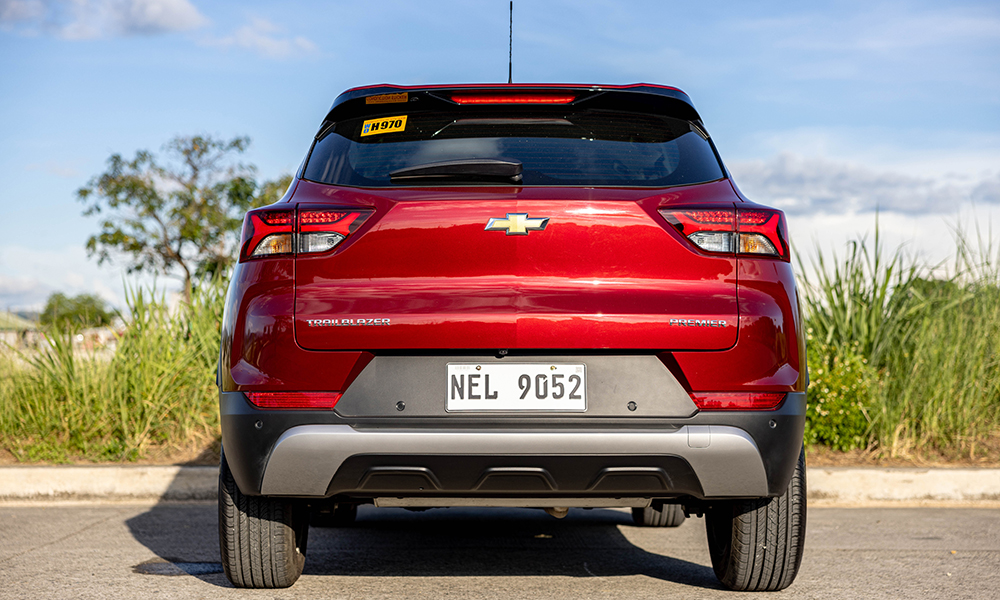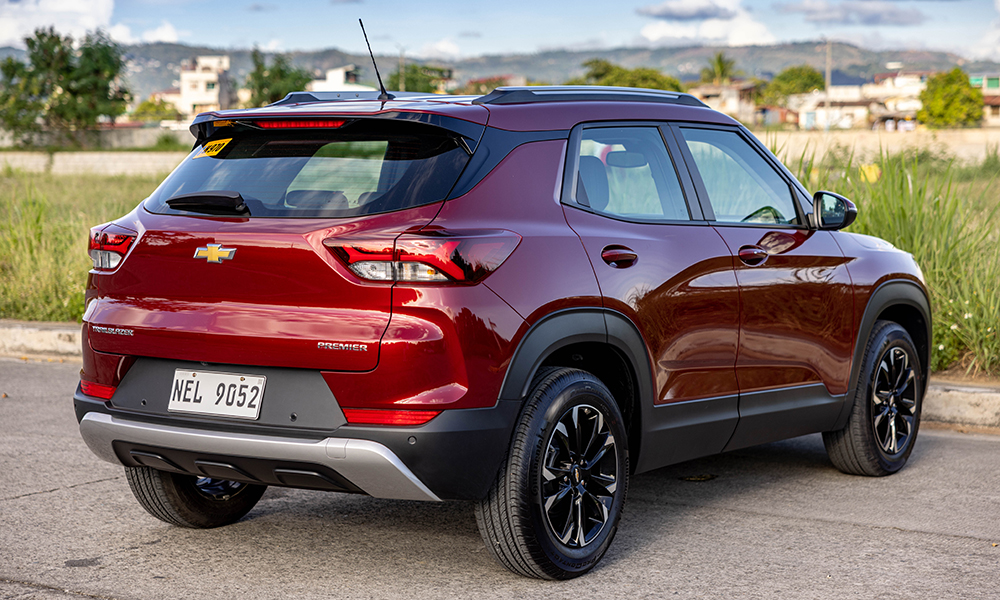 From the outside, this new iteration of the Trailblazer definitely looks the part of a handsome, American-made SUV. Chevrolet Philippines lists the "Camaro-inspired fascia" as one of the main selling points of this car, and I must say that it is perfectly executed to fit this car's taller yet narrower proportions. The windshield is more upright than most, which means the A-pillars rise sharply and cut off abruptly instead of swooping gently into the roofline. This results in a boxier profile that really stands out in this segment.
As this is a vehicle developed by General Motors Korea, the interior is a blend of Asian design and American ergonomics. The dashboard would look at home in a Hyundai, but functions like a typical American car would. Examples of these are the dash-mounted headlight controls and the wiper stalk that works in the opposite direction. All the touchpoints inside feel sturdy and premium; nothing creaks or moves when touched in this well-built cabin.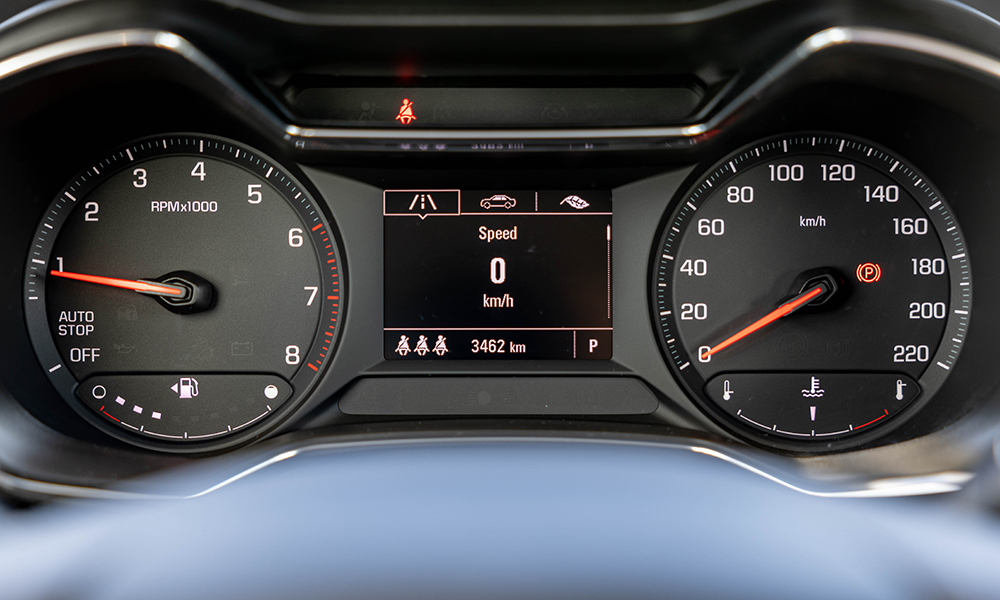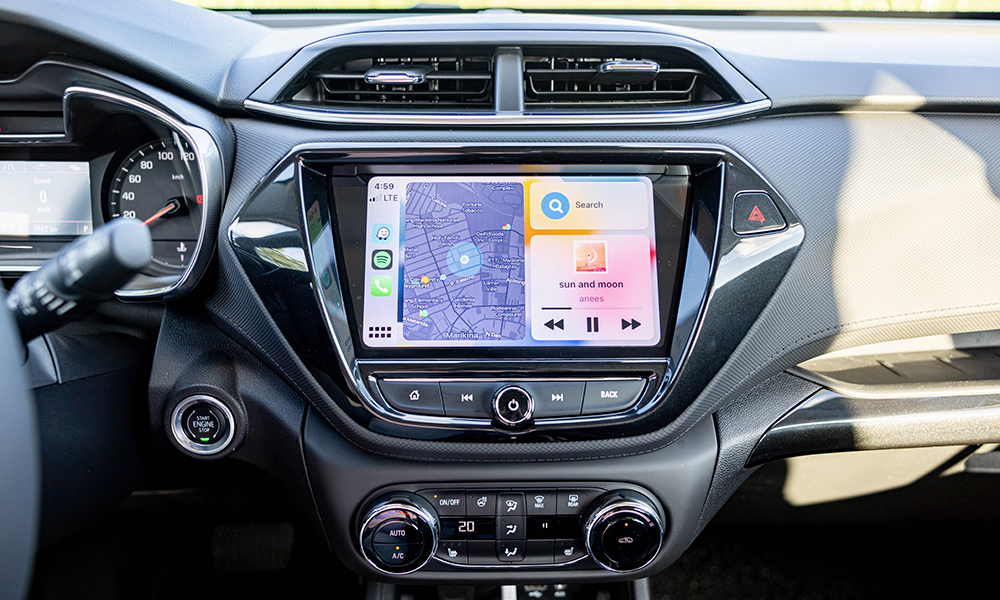 Front and center is an eight-inch infotainment system that also acts as a command center for the entire vehicle. Safety features such as the blind-spot monitor, collision and lane-departure warning, and a host of other gadgetry can all be configured or disabled within this system. It comes with Android Auto and Apple CarPlay, as well as USB-A and USB-C ports to connect and charge mobile devices.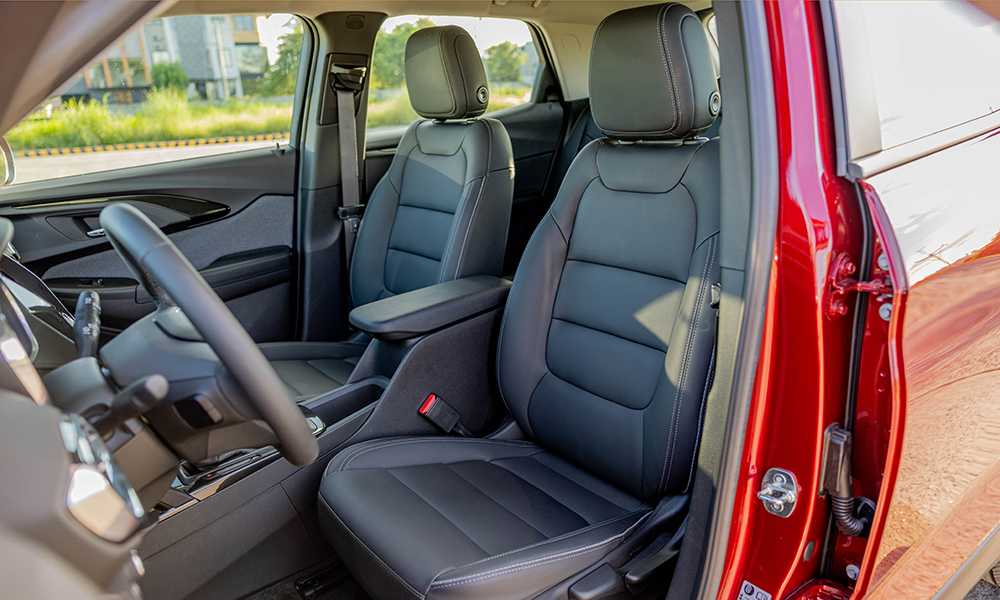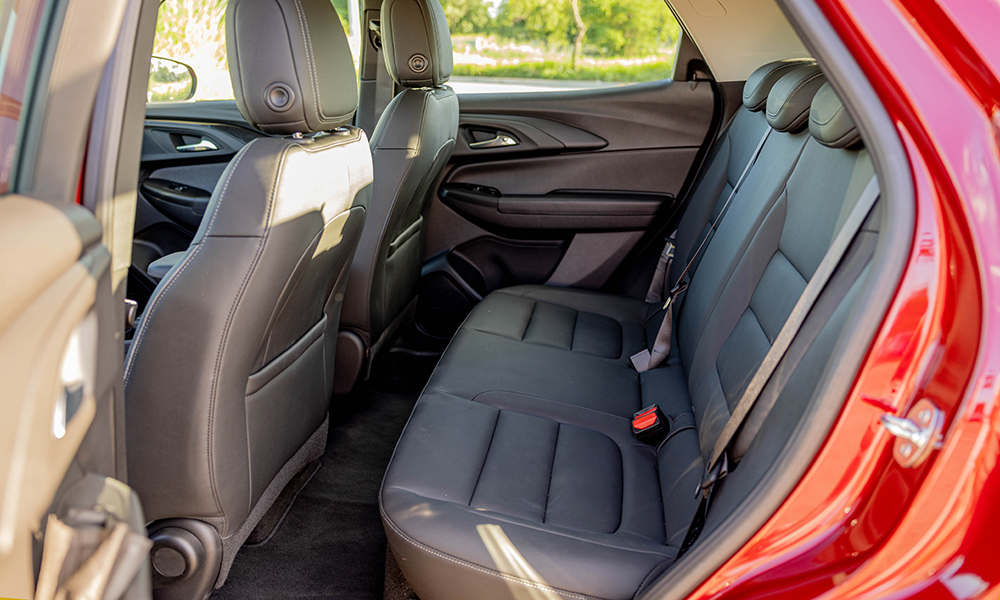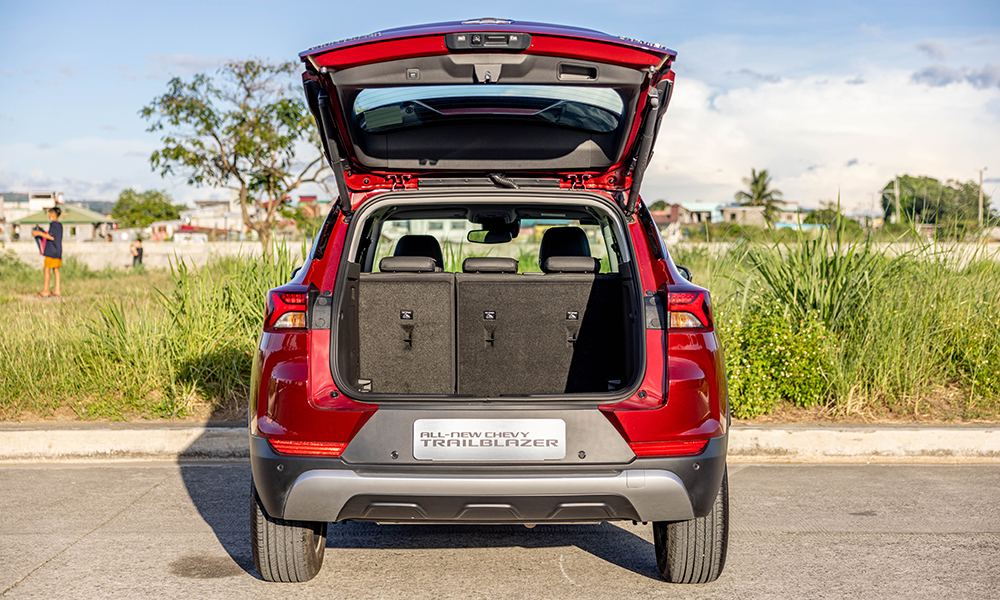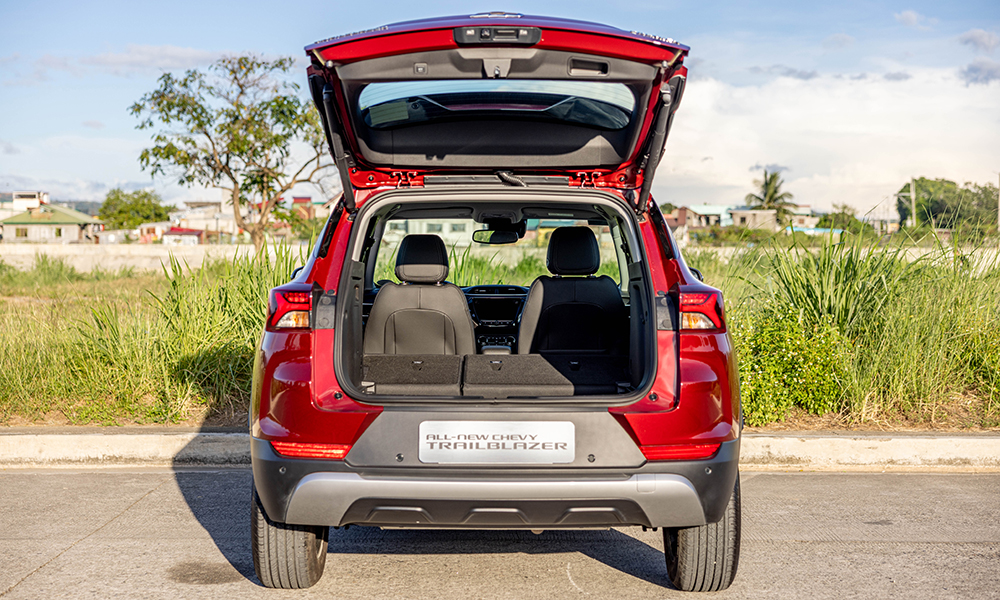 The seats are finished in smooth leather that feels great to touch, but they are quite flat. There is barely any bolstering on both the front and rear seats, and they lack lumbar support. In the back, amenities for the rear passengers are sparse. There are no climate vents or charging ports, and there is not a lot of headroom and legroom. Children and smaller adults would be comfortable back here, but heftier guys such as myself will quickly feel cramped.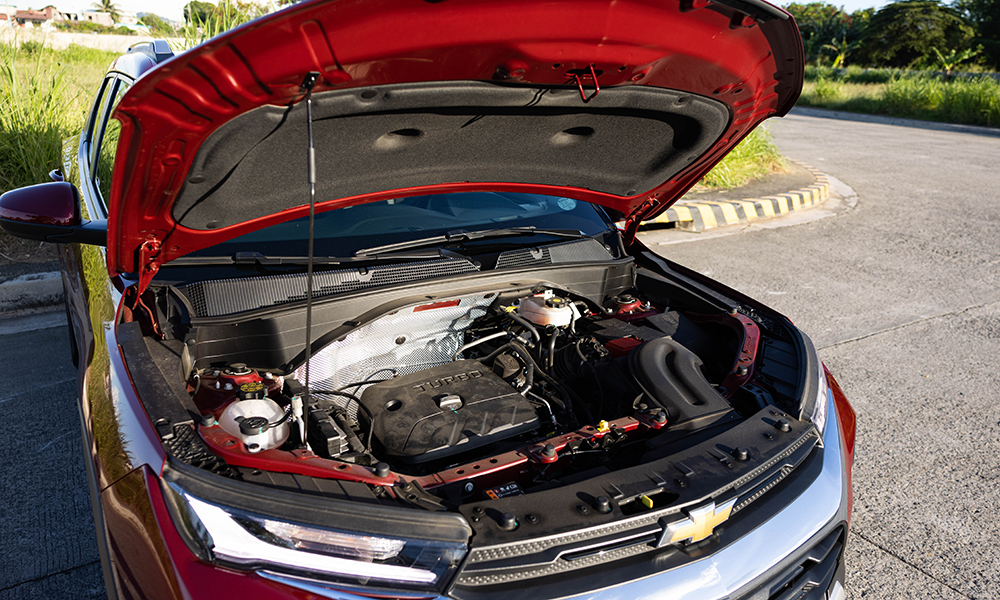 Powering this new Chevy is a 1.3-liter, three-cylinder turbocharged gasoline engine capable of 155hp and 236Nm. Impressive numbers considering its displacement. On startup, it judders to life with the signature shiver of a three-cylinder, but calms down when warmed up. Peak torque is achieved at just 1,600rpm, and there is barely any turbo lag to speak of, making it feel very punchy down low.
It is also made frugal with the aid of a stop-start system. During my time with it, I averaged 8km/L in heavy stop-and-go traffic. The car would probably do even better in the hands of a less lead-footed driver. The CVT mated to the engine is perfectly tuned to keep the power on hand at any given moment. Unless you are really trying to drive it like a sports car, it never feels out of breath. It's smooth and intuitive in Drive, and does exactly what it's told in manual mode. If I had to name the best thing about the Trailblazer, it would have to be this engine/tranny combo.
The steering, the handling, and the suspension are genuinely impressive as well. The car is quite well-balanced—not so overly tuned for comfort that it feels lazy and vague, but not too stiff and heavy either. It is just as capable of driving up a twisty mountain road as it is soaking up all the bumps in C5's truck lane.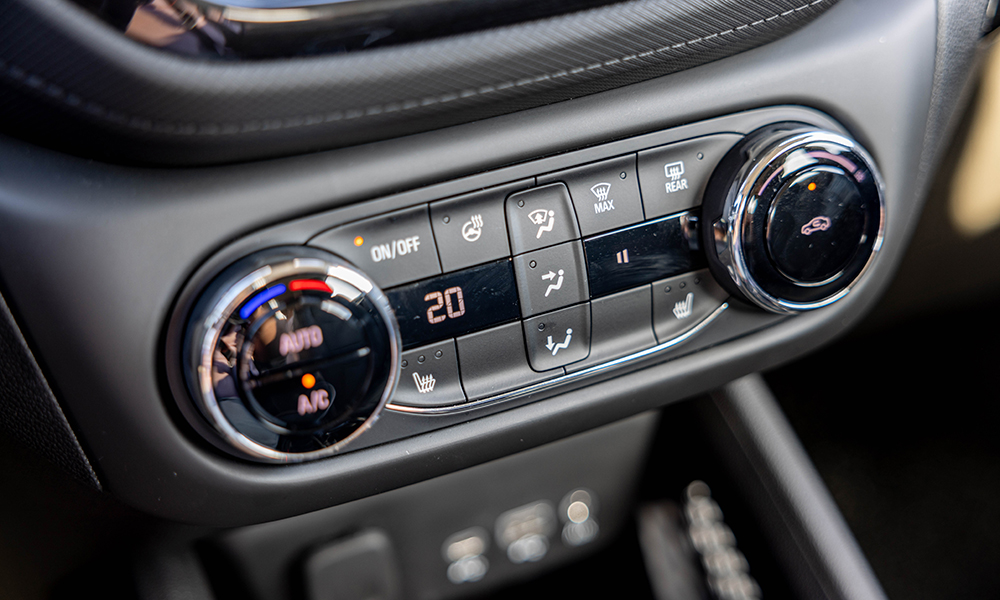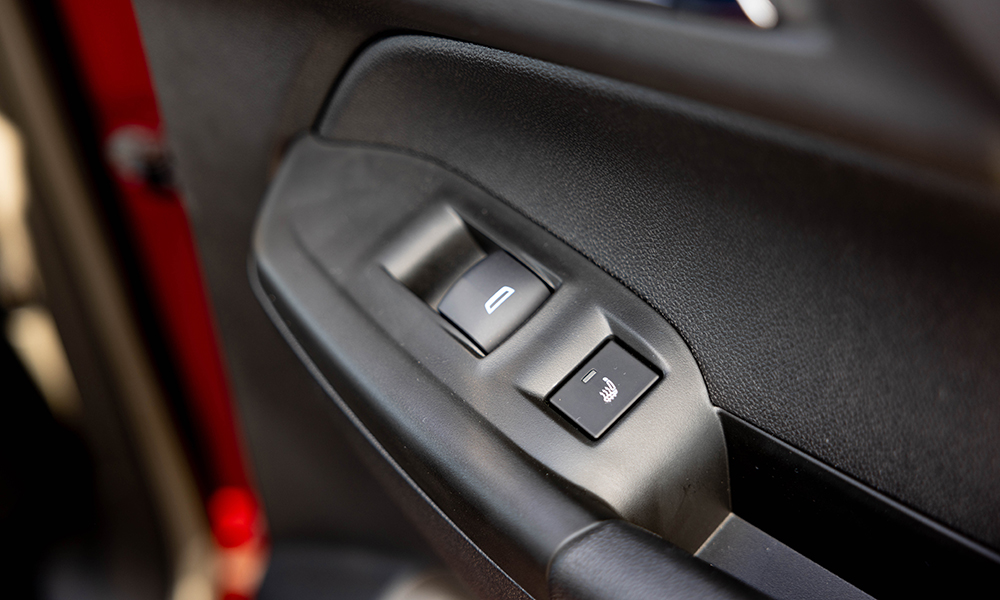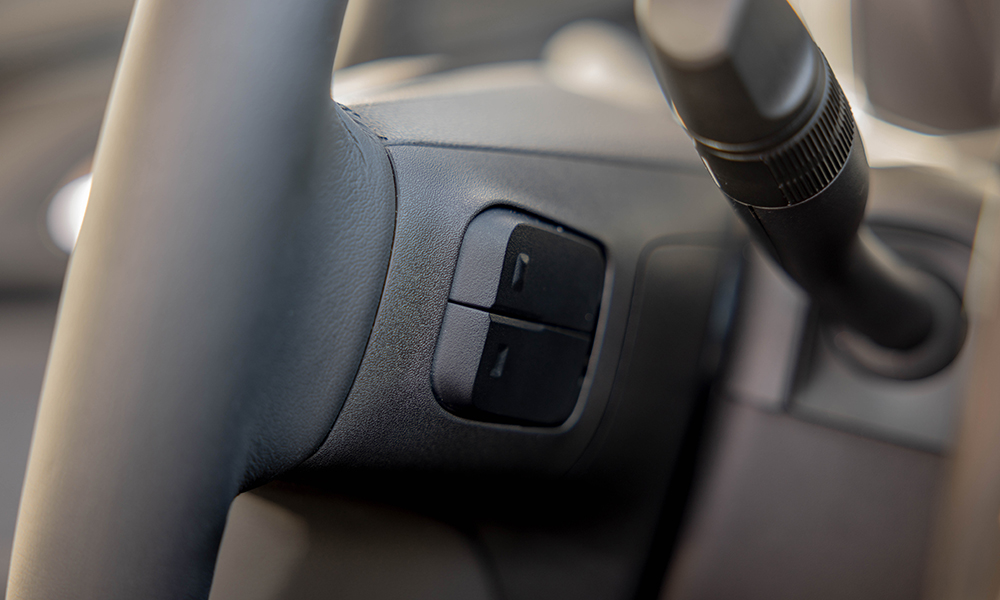 There are a few things that niggle at me with this car, though none of which are enough to discourage anyone from purchasing this vehicle.
First is the center armrest's height. In Park, I would grab the shifter with my elbow fully extended. As I tug down on the lever, my elbow folds and moves backward. Right around the Neutral position, my elbow hits the armrest, stopping me from moving further down into Drive or Low without doing a little shoulder shimmy to raise my arm and avoid the armrest. When the car is finally in Drive, the armrest is so high that it causes my shoulder to shrug up when I rest on it. I'm taller than most at 5'10", and I still have this issue.
Admittedly, this is a very tiny nuisance that could have been easy to ignore if I did not have to shift every time I drove it. Also, the brakes. While they do function well, the pedal is shallow and numb, devoid of any feedback or feel that makes modulating it tricky during spirited driving.
Now, let's talk price. The top-of-the-line Trailblazer Premier (as tested) is priced at P1,621,888, which puts it in kind of a weird place.
If I were to ignore the Chinese brands for just a minute, the Trailblazer Premier would be a reasonably competitive package. It has good power, handles well, rides great, stands out in a crowd, and has enough safety features and tech to justify the price with it being one of the cheapest options available.
But the reality is that the Trailblazer is quite a bit more expensive than the more affordable Chinese offerings, yet just marginally cheaper than the more established crossover choices in the local market. But this is, after all, a Chevrolet. Surely, the American brand's heritage and reputation count for something. I hope the Golden Bow-Tie is enough to sway buyers toward the Trailblazer's direction.
CHEVROLET TRAILBLAZER PREMIER
| | |
| --- | --- |
| Engine | 1.3-liter three-cylinder turbo gasoline |
| Transmission | CVT |
| Power | 155hp @ 5,600rpm |
| Torque | 236Nm @ 1,600-4,000rpm |
| Dimensions | 4,408mm x 2,052mm x 1,656mm |
| Drive layout | FWD |
| Seating | 5 |
| Price | P1,621,888 |
| Upside | It's a classy, unique take on the five-seater crossover. It combines great looks and even better performance to deliver a compelling package. |
| Downside | The car is a little quirky ergonomically, and faces stiff competition in the segment. |