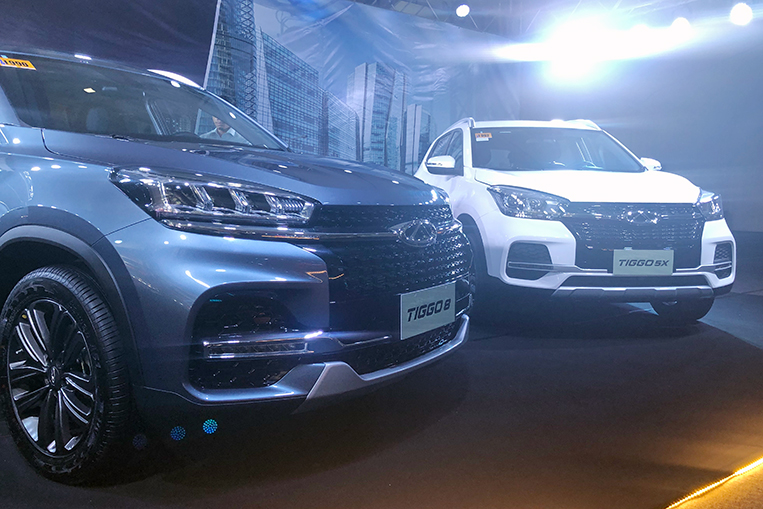 This year, we have seen Chinese car brands arrive on our shores left and right—like they're out to supplant the Japanese and the Koreans. These days, it seems pretty normal to walk into a showroom and purchase a brand-new crossover designed and manufactured in the People's Republic. But it wasn't always like this, of course.
As recently as five years ago, the thought of owning a Chinese-made vehicle was totally nauseating for the average Filipino car buyer. And that was due mainly to the horrendous shortcomings of Chinese automakers in the not-so-distant past—specifically, those of Chery back in 2007. Who can forget those pathetic QQ hatchbacks that not only constantly broke down, but more importantly broke the hearts of those who purchased them? Our thoughts go out to Coca-Cola Philippines as we type this.
After its failed first attempt at establishing a foothold in our market, Chery proceeded to try returning with the help of new partners. Still no luck, as disgruntled customers persistently warned their relatives, friends and neighbors against trusting the disgraced brand.
And now, the Chinese car firm is giving it another shot—talk about being relentless—this time with a fourth distributor called United Asia Automotive Group Inc., which is essentially the same team behind Foton in our territory.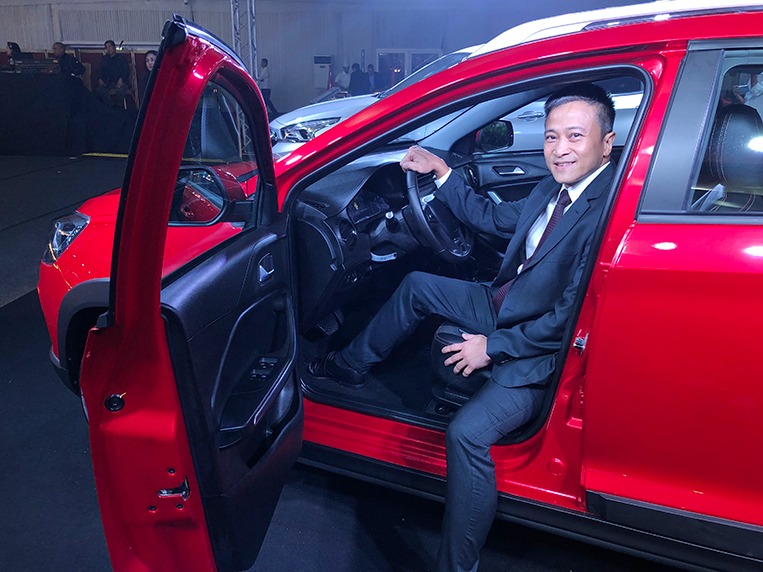 "This brand which we're about to introduce approached me two years ago, and I was somewhat hesitant until I made a visit to their headquarters in Wuhu, China," UAAGI president Rommel Sytin said at the brand relaunch held last night at the Solaire Tent in Parañaque City. "Their vehicles, particularly the crossovers, have evolved into truly world-class products in terms of design, specifications, workmanship and performance."
Finally, Chery was able to find itself a willing distributor this time around—one that imports and sells a top-10 brand in the Philippine car market, which should go a long way toward convincing prospective customers that the Chinese car manufacturer is really serious about peddling better products and wanting to stay for good.
UAAGI also presented dealer partners at the launch event, which was clearly designed to show guests that there are entrepreneurs who believe in the modern-day Chery enough to invest in its business. But these dealers aren't doing this without extreme caution. One dealer principal told us: "There's not much expense on our part because they're initially allowing us to split our existing Foton showrooms to accommodate the Chery brand. It will take time to rebuild the brand. It won't be overnight. But I see the potential."
Obviously, considering its unfortunate history in our country, Chery will need more than a grand launch party to win back everyone's confidence. Hence, UAAGI's big announcement that Chery vehicles will now come with:
Five-year (or 150,000km) vehicle warranty;
10-year (or 1,000,000km) engine warranty; and
Free prevent maintenance service for three years.
Not bad.
Also, according to UAAGI marketing AVP Noelle Aujero, the new distributor is working with its Chinese principals to figure out a way to accommodate and service old Chery vehicles. "We will have to bring in old parts, because the parts of our new offerings will be of no use to 10-year-old vehicles."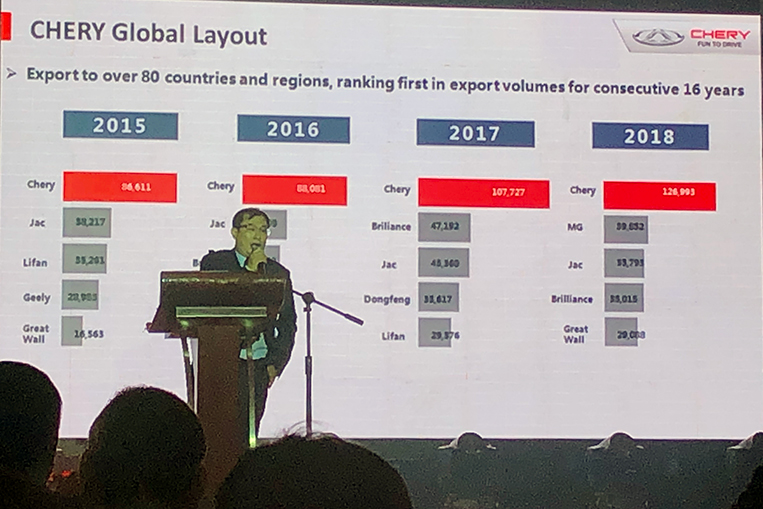 Chery executives from China were also on hand to brag about the brand's latest accomplishments and technologies, including how Chery has been the top automotive exporter in China for the last several years. Moreover, claimed one executive, Chery is now tops among Chinese automakers in terms of initial quality study. One white dude even spoke lengthily of Chery's lofty aspirations for electric and autonomous vehicles.
For its latest return, Chery intends to sell an all-crossover lineup in our market. This includes the Tiggo 2, the Tiggo 5X, the Tiggo 7 and the Tiggo 8. UAAGI has no plans of importing passenger sedans in the foreseeable future.
With all due respect to the new distributor, this is going to be an uphill struggle. As we always say, it is much easier to build a brand than to rebuild one. To its credit, however, UAAGI seems committed to its business plan. The question now is whether the company has the perseverance (and the resources) to see this through.