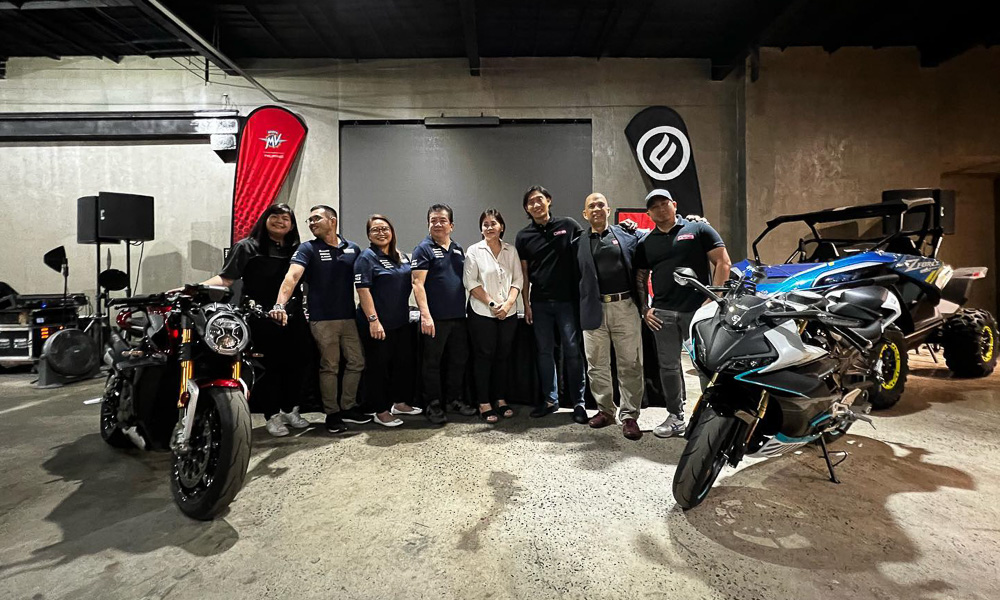 "Innovate or die." – Peter Drucker
All serious businesses know this. If you want to keep your business afloat (let alone grow), you need to be constantly adapting to the times, identifying what the market needs or wants, and seizing that opportunity.
Among the motorcycle manufacturers, CFMoto has been making great strides not by simply making clones or rip-offs of other manufacturers' bikes, but by making legitimately competitive quality motorcycles. Using strategic partnerships such as license-built engines for KTM and getting trusted components like KYB and Brembo, then designing and building their own frames to world-class standards, CFMoto has made a name for itself that any rider can be proud of. Not bad for a company that started out with ATVs.
It has come to a point that a CFMoto owner can be proud of his machine; there's no regret, no "it's good for a Chinese bike" self-doubt. I wouldn't have second thoughts about buying an 800MT with my own money if I were in the market for a brand-new, middleweight ADV tourer and didn't want to spend more than P600,000. It's like the Geely of motorcycles to me.
The brand, through its distributor Motostrada (which also distributes MV Agusta), recently celebrated its fourth anniversary with a track day at Batangas Racing Circuit. I saw hundreds of owners happily lapping their bikes, trying out different models, and I knew that Motostrada was nailing the after-sales customer satisfaction part. I also got a few laps of seat time with the 450SR, and was as impressed with the fit and finish as I was with how it performed—a real option for the small-capacity Ninja 400/KTM RC390 class.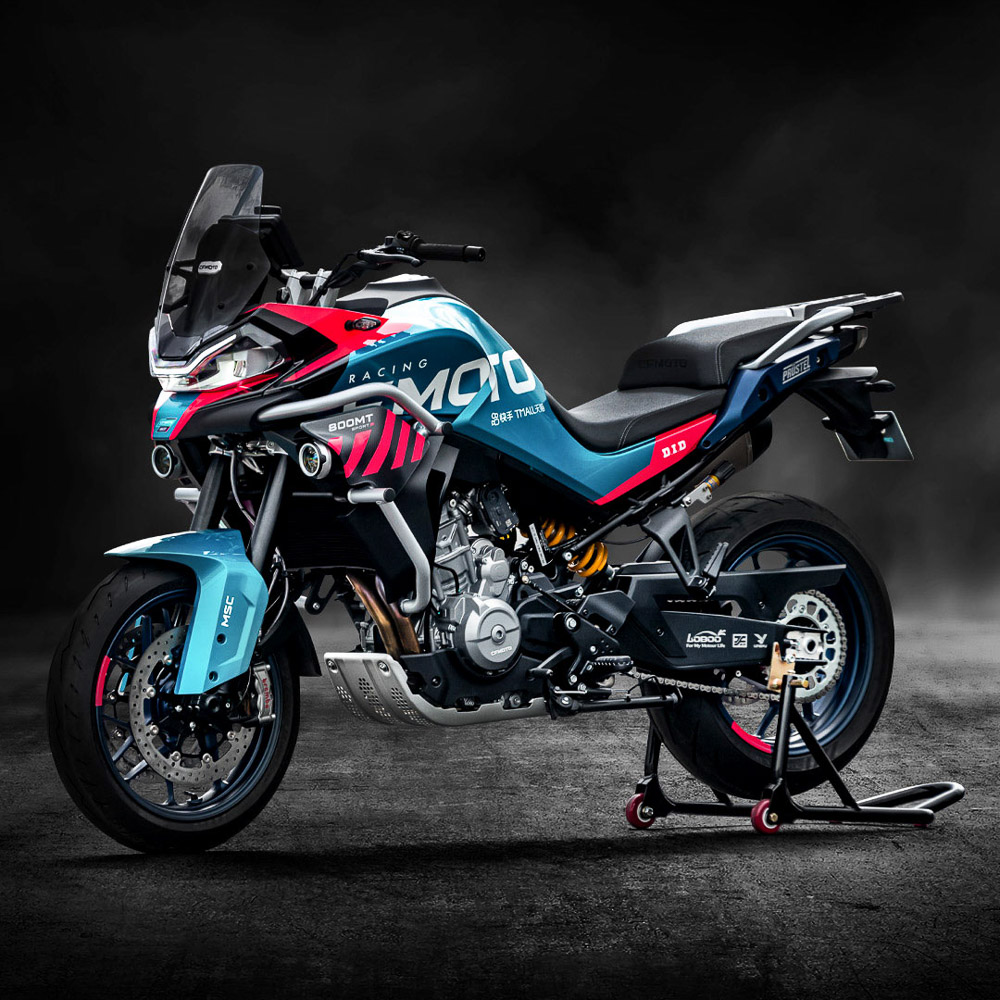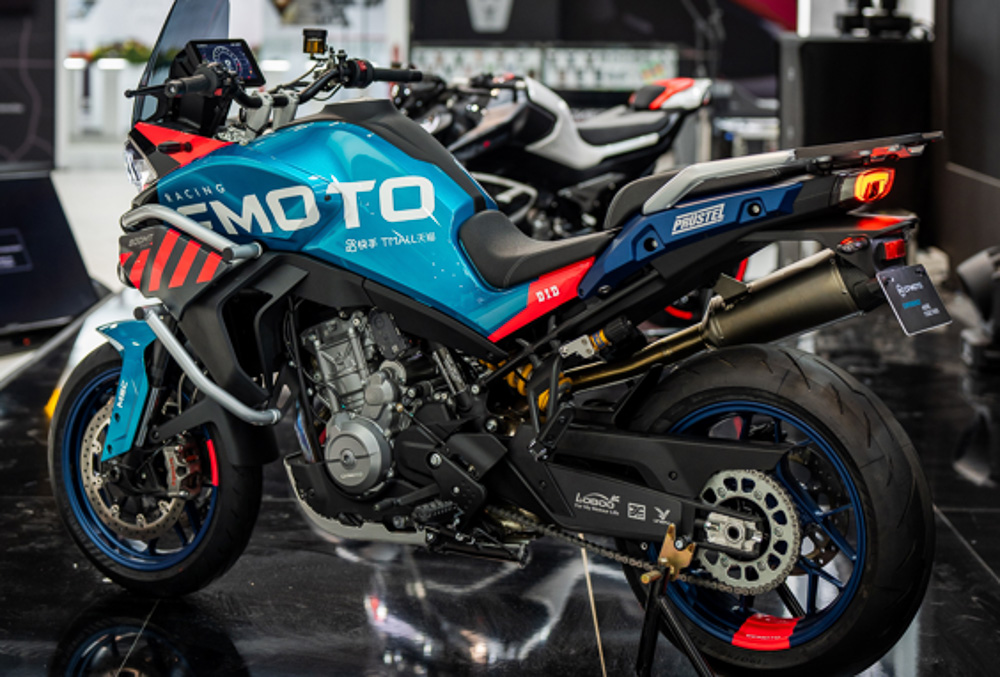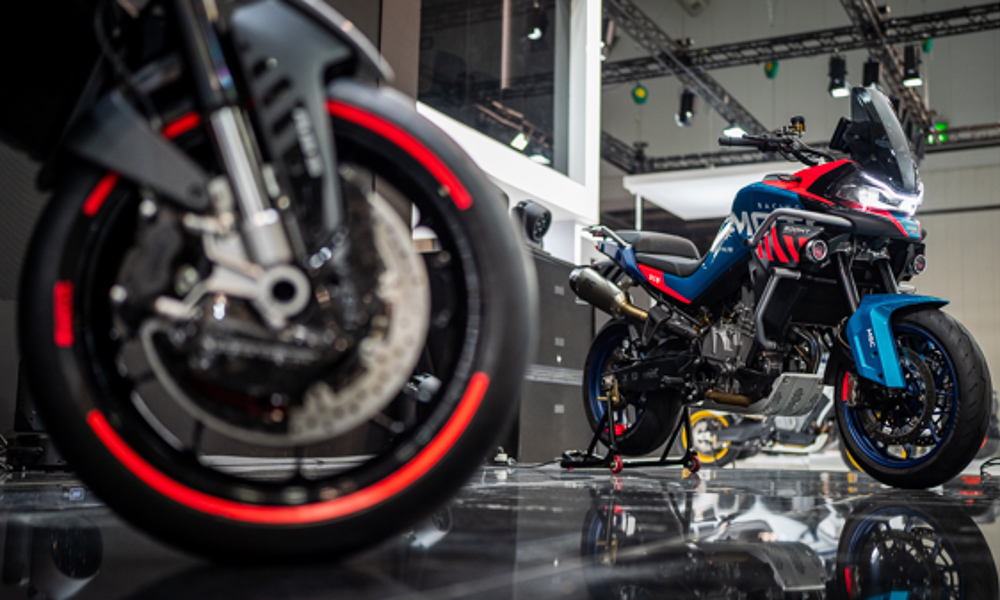 Just recently at EICMA, the manufacturer wowed showgoers with a trio of bikes that each hit different parts of the spectrum. The first was the 800MT Sport R. Using the brand's new middleweight as the base, the Sport R gets upgraded tires, suspension, and brakes. Decked out in its racing livery, the bike is clearly taking aim at buyers who want sport-tourers like the BMW F900XR and the Yamaha Tracer 900, but don't want to break the bank. With the regular 800MT squeaking in under P600,000, a Sport R will probably cost a premium but still be very competitive.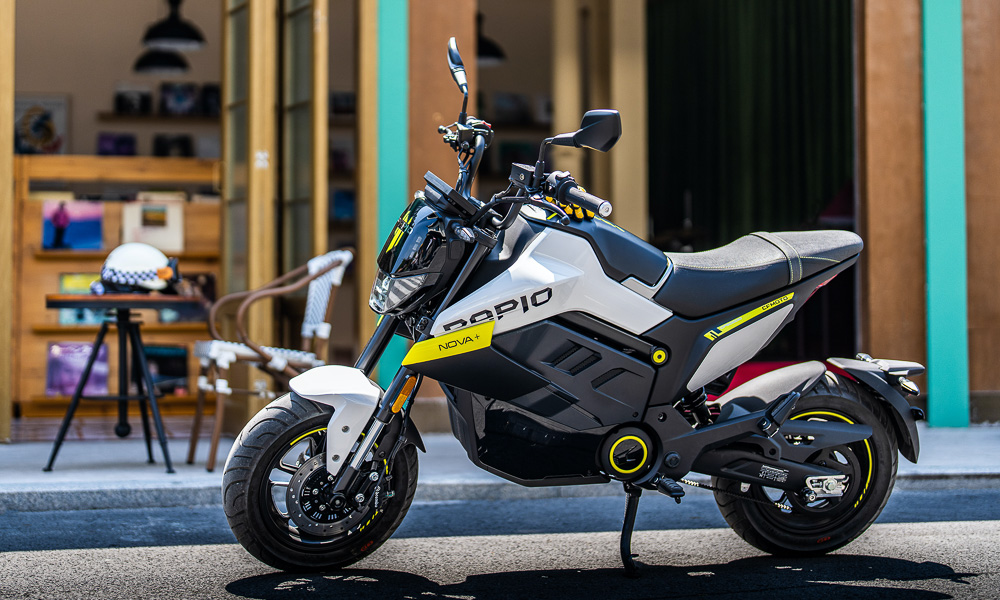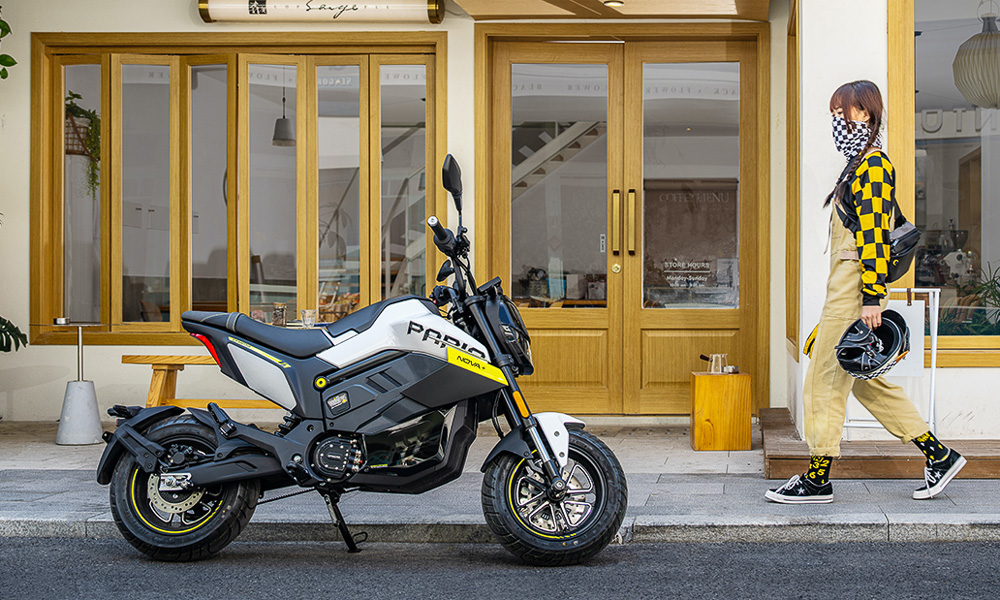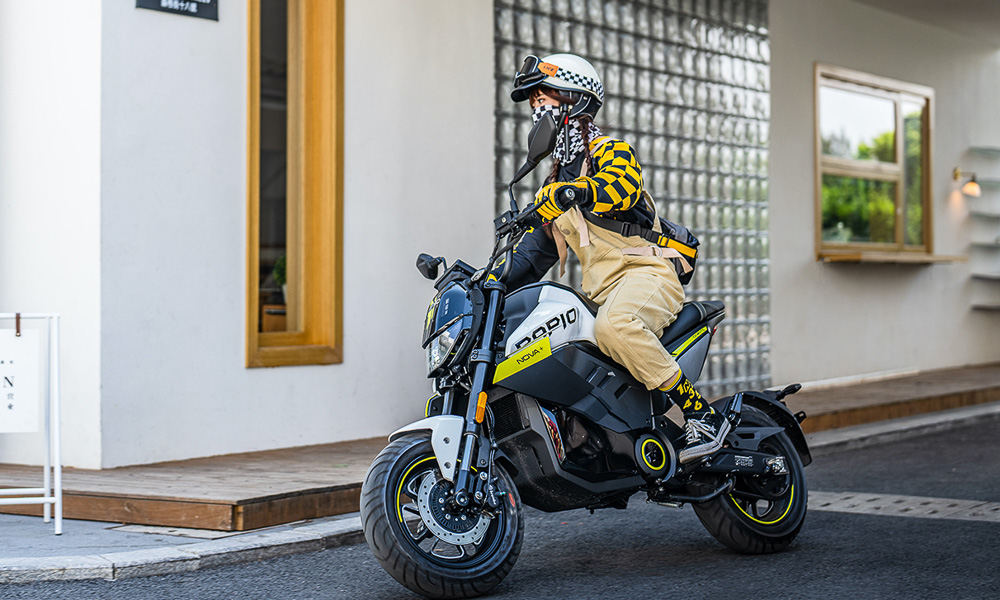 Next was the Papio Nova. An all-electric version of the firm's pocket motorcycle, it uses 69.3V32A*2 lithium batteries. With 30hp and peak torque of 251Nm, and a range of 150km, the Papio Nova promises to be an insane little toy that should make city commuting—or just goofing around—a lot of fun. It will be available by 2023.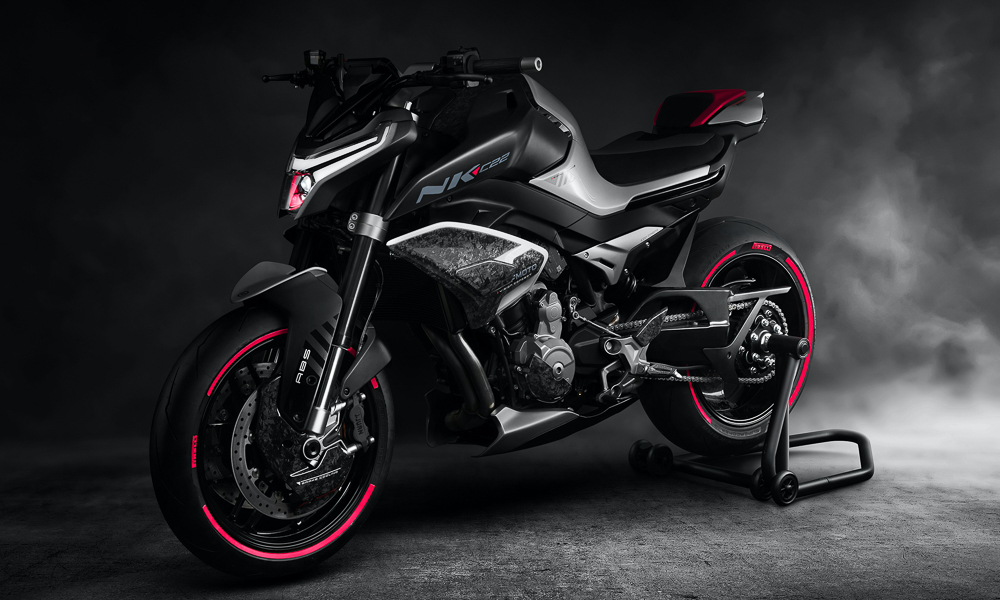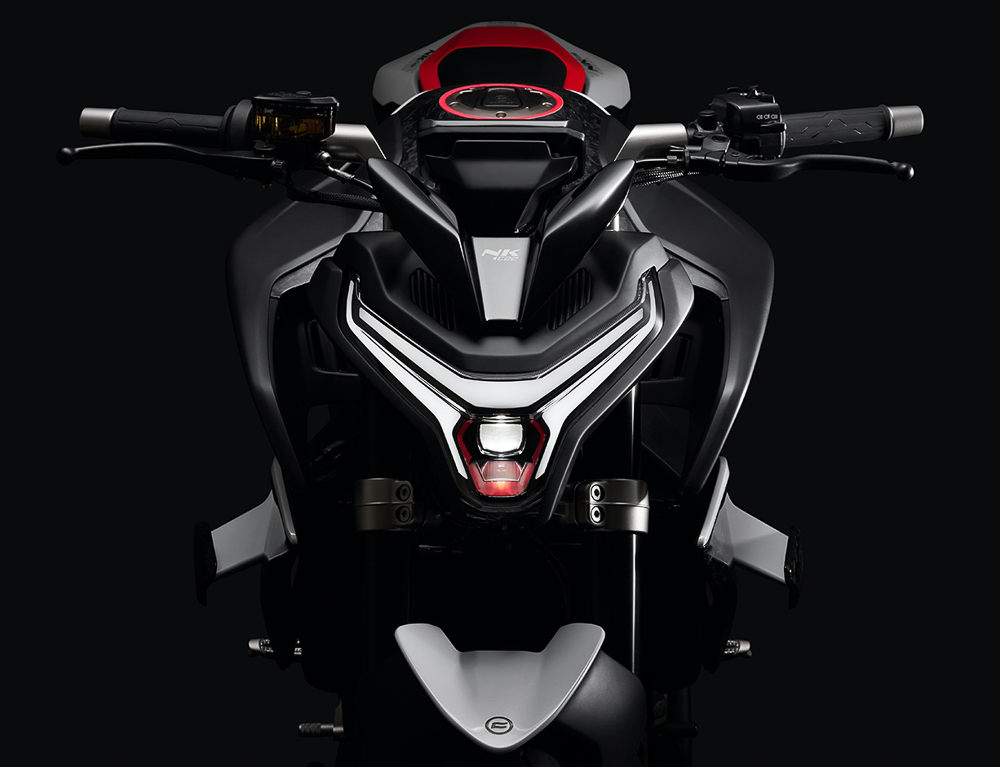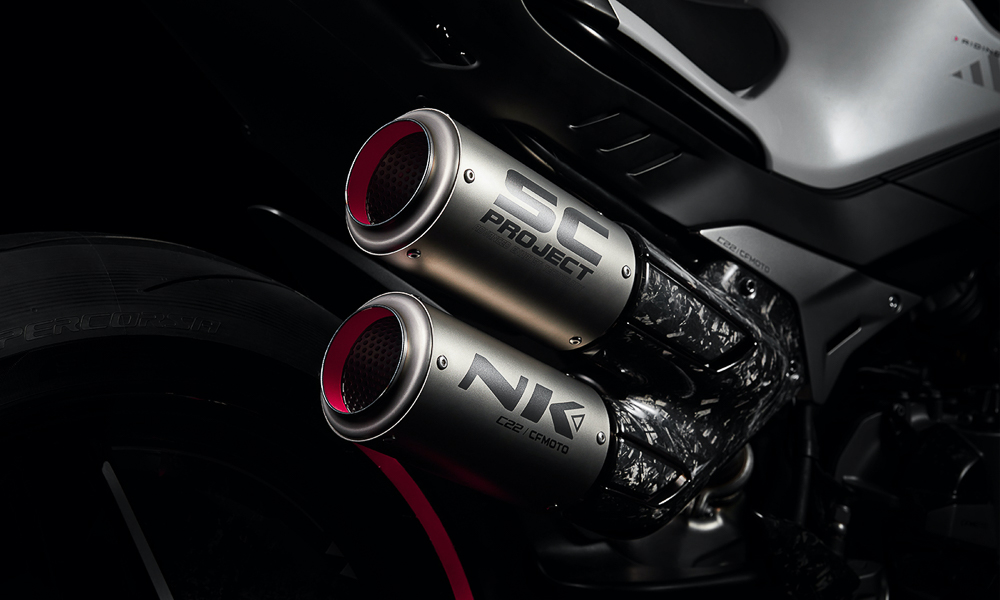 Finally, CFMoto unveiled the NK-C22. A middleweight naked presumably using the brand's license-built version of the KTM LC8c parallel-twin, it's said to be a "concept" but availability is also said to be by next year, so here's something to look forward to for adrenaline junkies. The whole body is covered with forged carbon fiber, while the engine cover is designed as a fixed wing.
A short tail and a rear bow body give the bike MV Agusta vibes. A single-sided swingarm, dual SC Project exhaust pipes, and red rims give it that mean Streetfighter look. They didn't disappoint with the production version of the 450SR, so there's good reason to expect the final production version to be impressive.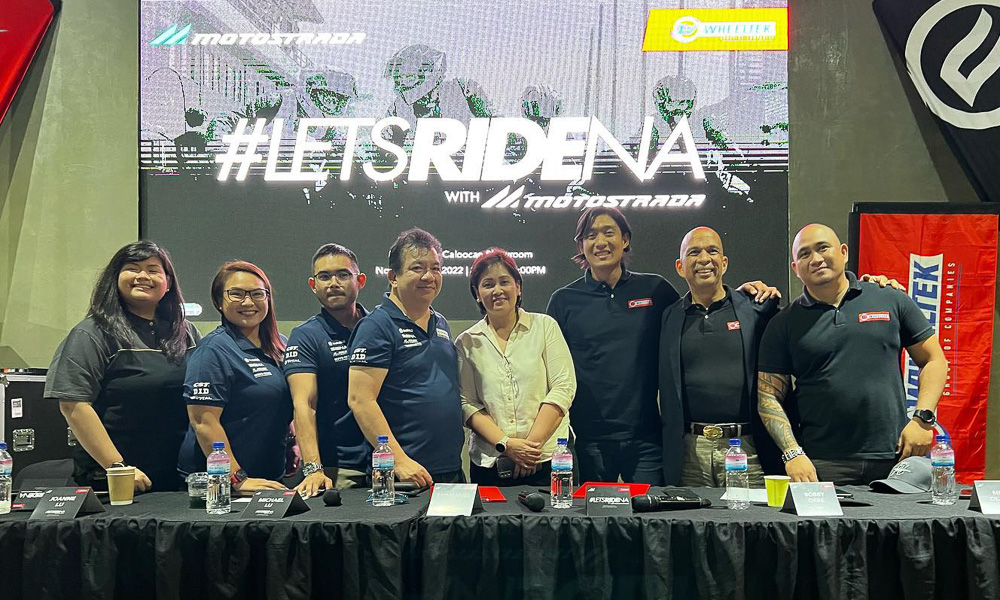 But product is only one part of the business equation. You could have a shit product, but if you priced it cheap and made it available everywhere, you'd still sell a good bunch. Availability is also important, and for that, you need good partners on the retail side so they can get units out on the road.
To that end, Motostrada and the Wheeltek Group of Companies recently inked a deal to include CFMoto and MV Agusta in their vast array of motorcycle brands. As one of the biggest motorcycle (and car) dealer networks in the country, this means that it will be even easier to get a CFMoto and have it serviced to keep it in tip-top shape.
If you regularly commute on the highway, chances are you've seen riders cruising to work on the 400NK, CFMoto's best-selling model. Come next year, expect to see even more of these, along with other new models, as CFMoto continues to make the shift to motorcycling more affordable and convenient for consumers.
If the established Japanese and European brands weren't taking CFMoto seriously before, they should start paying attention already.