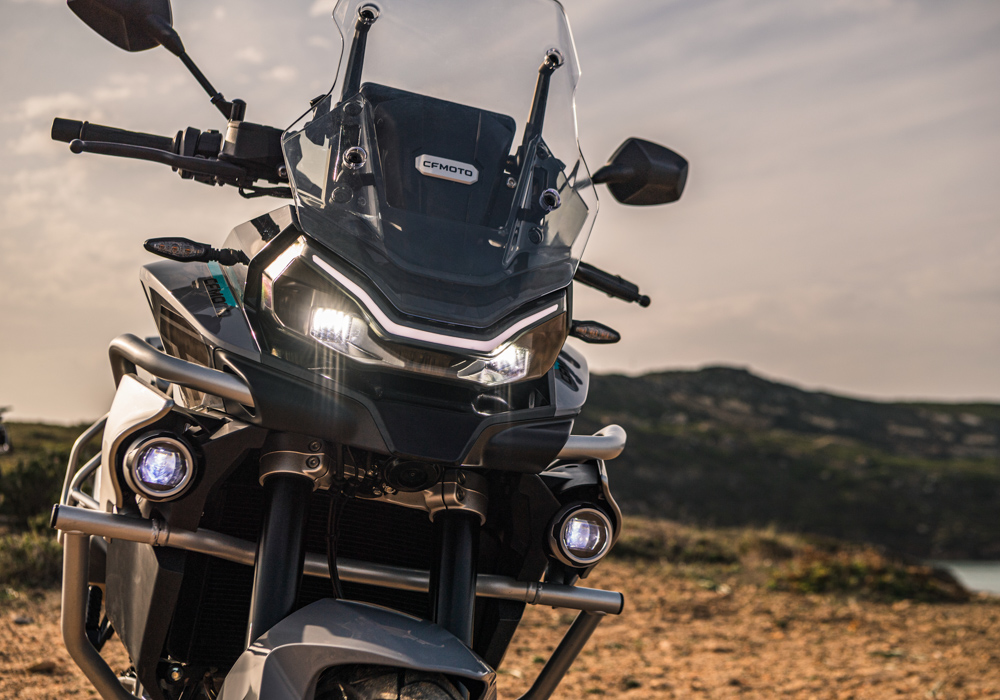 Of all the Chinese motorcycle manufacturers, CFMoto is on an ascendant path with a competent lineup of roadsters priced well below traditional Japanese or European competitors. Years of manufacturing thousands and thousands of smaller-displacement motorcycles and ATVs for the Asian market, as well as a partnership with KTM, have given it the engineering and manufacturing expertise needed to make a bid for world-class credibility.
With the 700CL-X Sport launched late last year, the Chinese giant showed it could make a roadster that could go toe-to-toe with Japanese stalwarts. Now, its latest model is seeking to carve a juicy piece out of the lucrative adventure bike (ADV) segment.
Brought into the market by Philippine distributor Motostrada, it's called the 800MT. The Chinese firm's iteration of an ADV bike utilizes a lot of proven components, chief among which is its 799cc parallel-twin motor. Based off KTM's LC8c motor, which it had been manufacturing for several years now for Asian markets, the engine is rated at 95hp at 9,000rpm, and peak torque of 77Nm at 7,500rpm. It's worth noting that this motor utilizes an uneven firing pattern to mimic the sound and the pulse of a V-twin rather than the dull whirr of a conventional 180° crankshaft. With a six-speed transmission, a slipper clutch, and a 19L fuel tank, the 800MT hopes to be every bit as good as the LC8c found in KTM Philippines' 790 Adventure. Bosch provides the electronic throttle system, and it offers Rain and Sport riding modes, and even cruise control.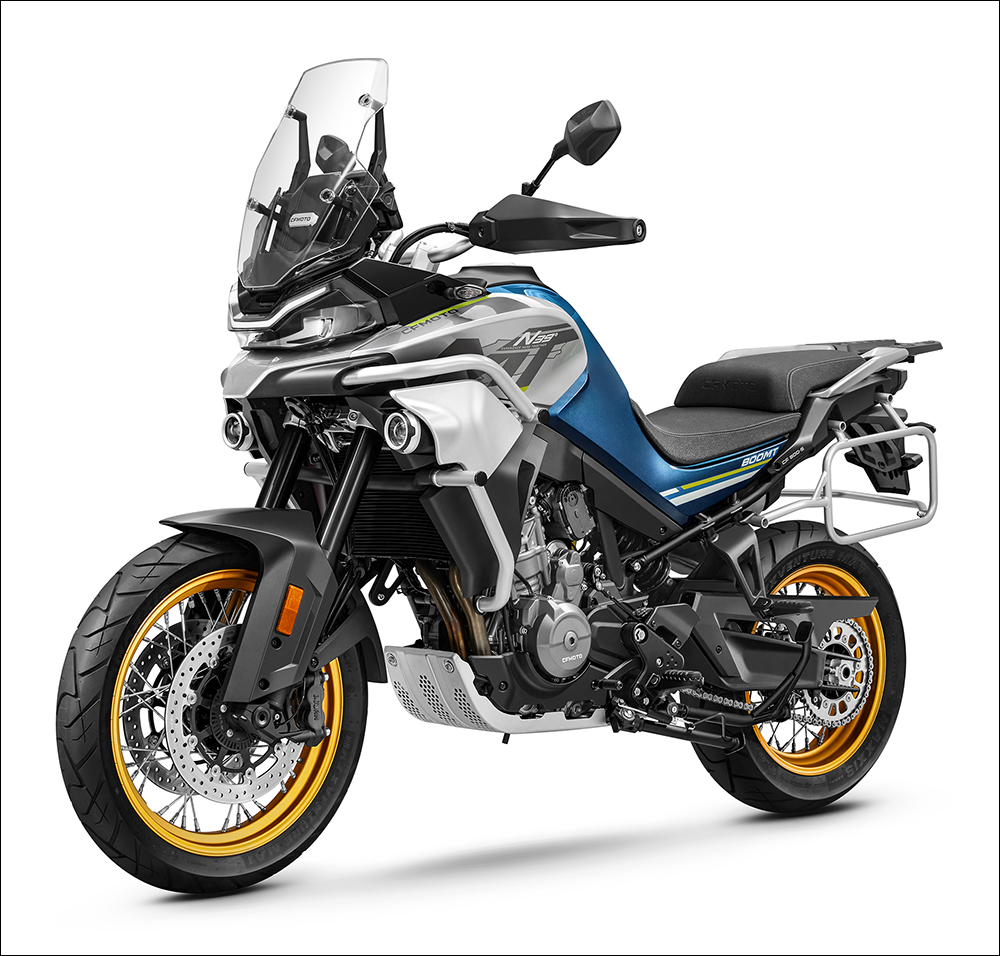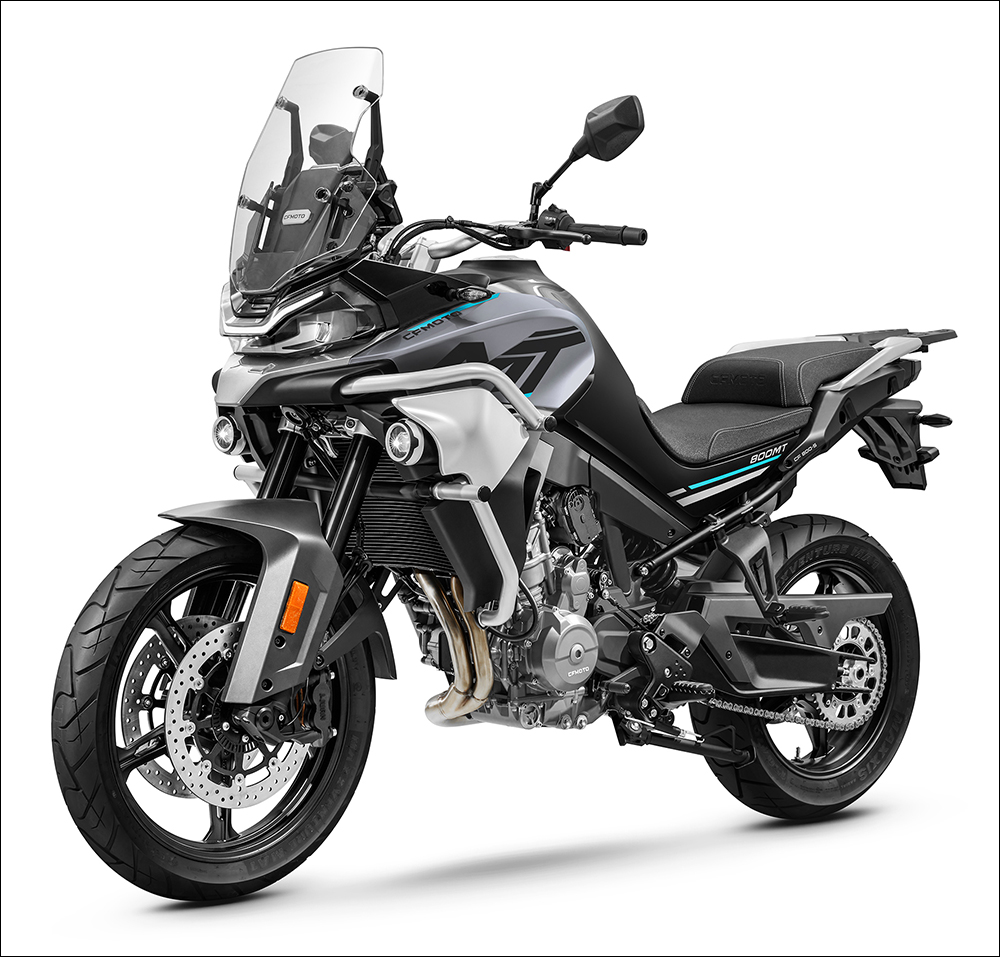 While you could say that its beating heart is a KTM, the 800MT is no simple, budget clone as it uses its own steel tube frame and swingarm design, and it eschews the low-mounted tank of the Austrian. Furthermore, the bike does away with the traditional "beak" found on most ADV bikes these days, instead opting for a large windscreen, integrated fog lights and crash bars, and a polygonal LED headlamp design for a hawk-like visage that's also vaguely Triumph Tiger-ish.
The bike has an Asian-friendly seat height of 825mm, and utilizes a split seat cushion with a narrow front end for "squeezing" the tank with one's thighs. Raised bars plus good seat-to-peg distance are par for the ADV course, and the cockpit is highlighted by a seven-inch TFT full-color display.
Suspension duties are handled by KYB, with an upside-down telescopic fork with 6.29 inches of travel, and a rear shock with 5.9 inches. The fork offers up to 20 clicks of adjustment for preload, compression, and rebound damping. The rear shock is adjustable for rebound as well. Combined with modest ground clearance of 7.48 inches, it's clear that the bike manufacturer doesn't intend to make the 800MT a trail beast like the KTM 790/890 with its bigger travel and ground clearance. The 19/17-inch tire combo also shows that it intends to position the bike more into the road touring-oriented subcategory of the ADV market than into the hardcore, wannabe rallye niche. Of course, it shouldn't have a problem with light off-road use. Curb weight of 231kg is about average for the class, too.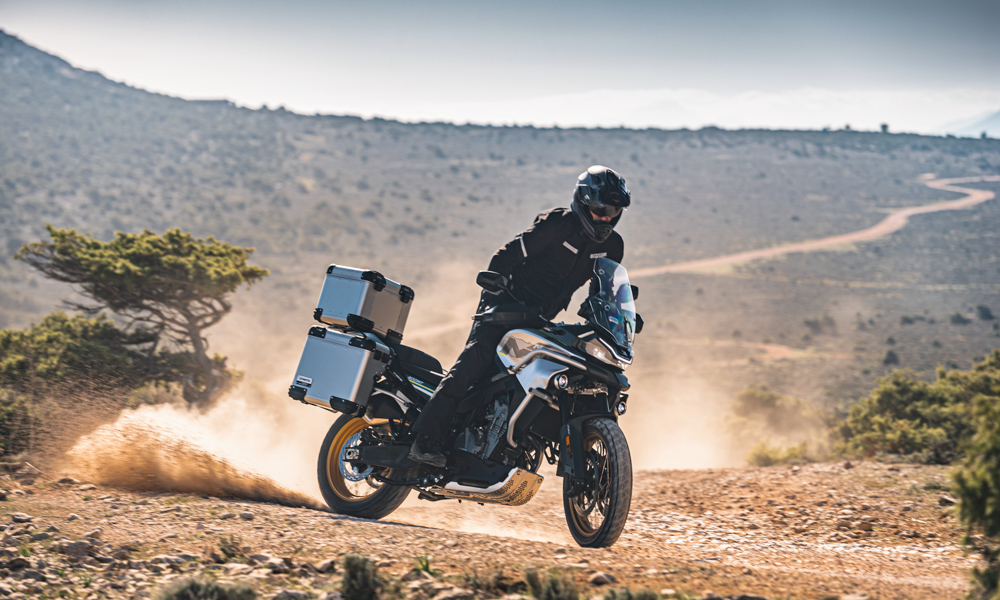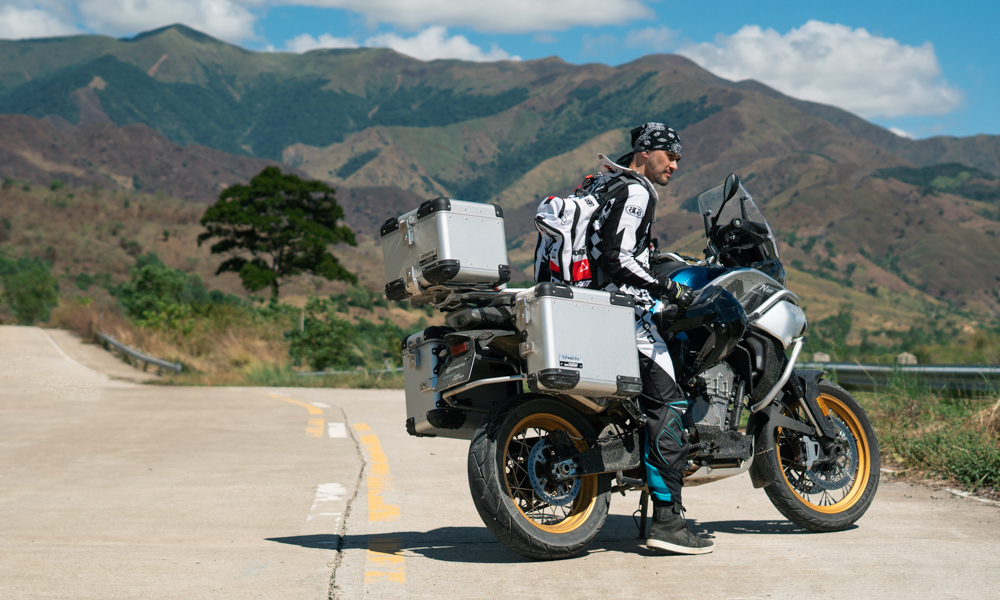 The company is also tapping into some quality OE suppliers. J. Juan takes care of the 320mm dual front discs and four-piston calipers, as well as the rear 260mm disc and the double-piston binders. The bike uses a cornering ABS system to manage power output and braking force depending on lean angle. Maxxis multifunction tubeless tires are fitted to expensive, spoked rims of the Touring variant, while the Sport uses a simpler and cheaper alloy wheel.
Further icing on the cake includes an automatic headlight system, a USB charging port, as well as smartphone connectivity via Bluetooth and turn-by-turn navigation.
And yes, the pricing. The Sport is priced at P515,500, while the Touring is at P565,500, with the main differences between the two being the addition of a center stand, a steering stabilizer, a tire pressure monitoring system, a bidirectional quickshifter, and a heated rider seat.
This is killer pricing for the segment, and we're very interested to see how the entire bike is like to ride for an extended period of time. For now, you can check it out at Motostrada's CFMoto showroom in Caloocan.