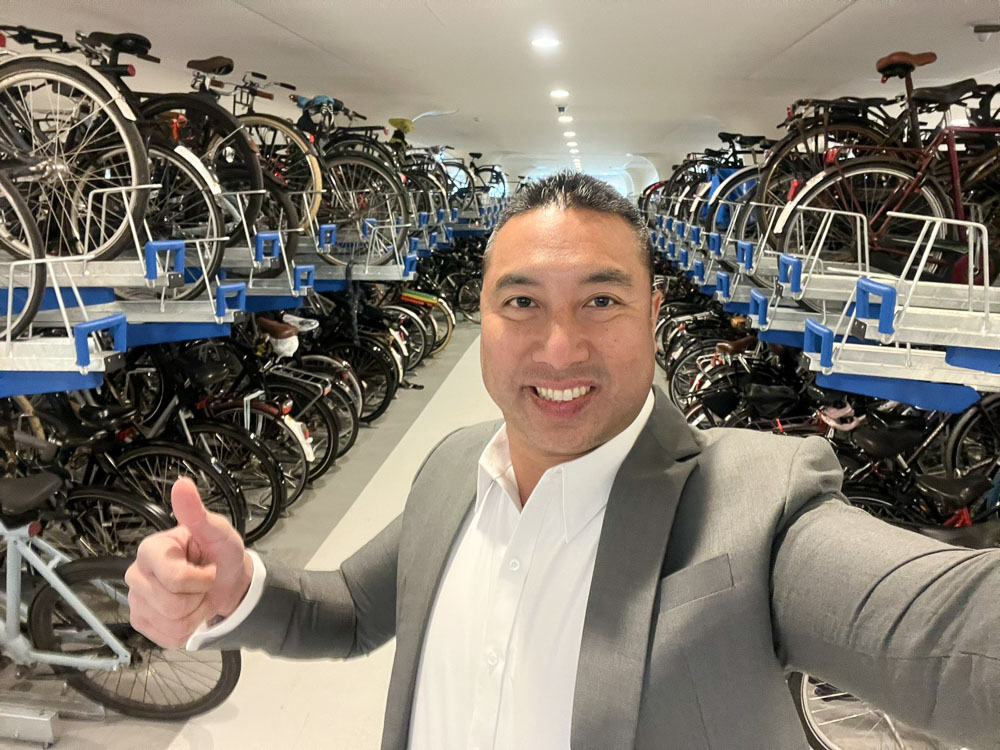 Back in April, a group of Metro Manila mayors went to the Netherlands to learn about practices for sustainable development, including San Juan City mayor Francis Zamora.
But the recent removal of the protected bike lanes along Ortigas Avenue in San Juan City has led many to question if he learned anything from the trip.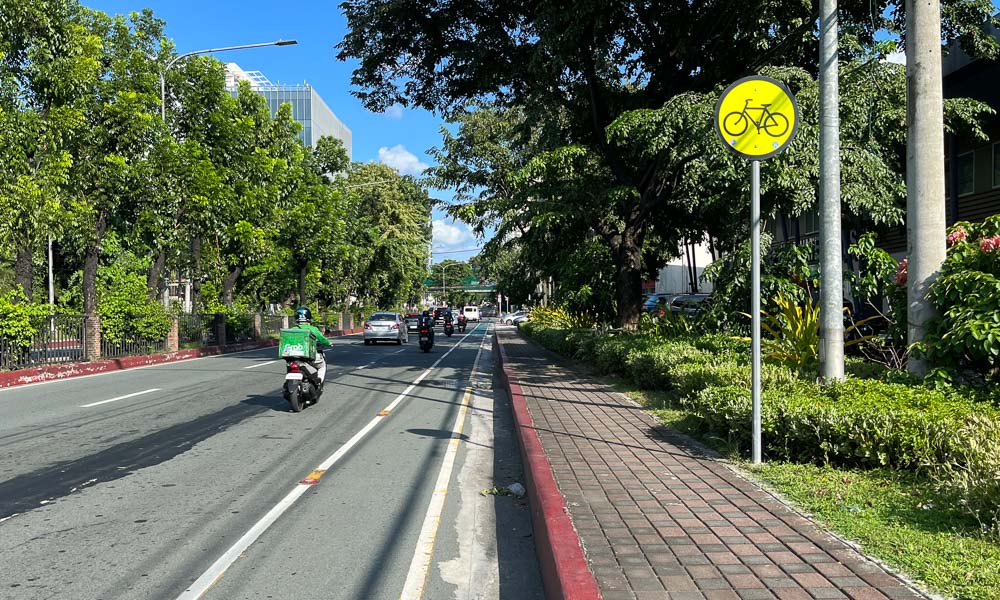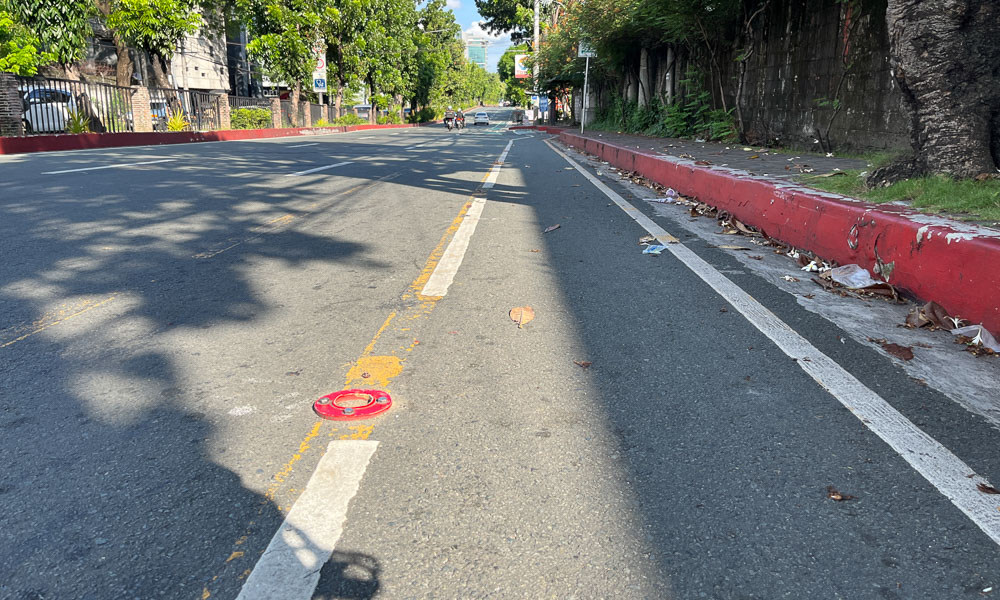 Earlier this month, one of the bike commuters that regularly traverse Ortigas Avenue observed that the bollards in San Juan City were gone. Concerned for his safety, he called the City Engineering Department to inquire about it. The engineer said they were going to be replaced with cat's-eye reflectors to improve traffic.
He brought this up to the city government via e-mail, asking it to reconsider. But instead, he was given this reply: Cycling was only a temporary transport solution for the pandemic. And now that things are back to normal, the bollards had to be removed to clear up the road, citing the recommendation of the Metropolitan Manila Development Authority.
This is disappointing coming from the LGU that won the Gold Mobility Award for being one of the most bike-friendly cities in 2020. But why should people care about this, even if they don't commute by bicycle?
At the surface level, that's because it's a matter of safety. You personally may not benefit from bike lanes, but they could be protecting your friends and loved ones who pedal on two wheels or ride e-scooters.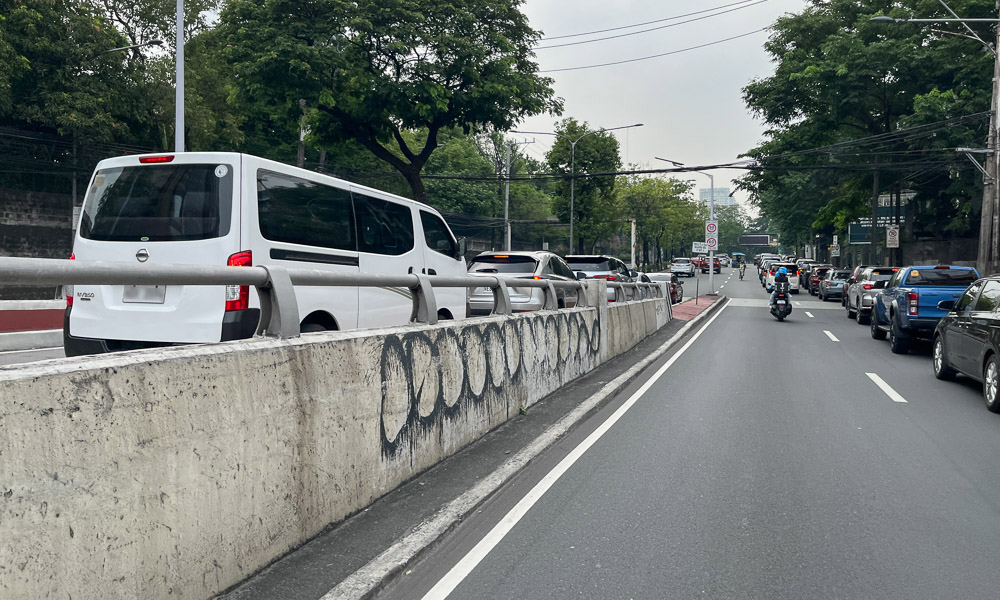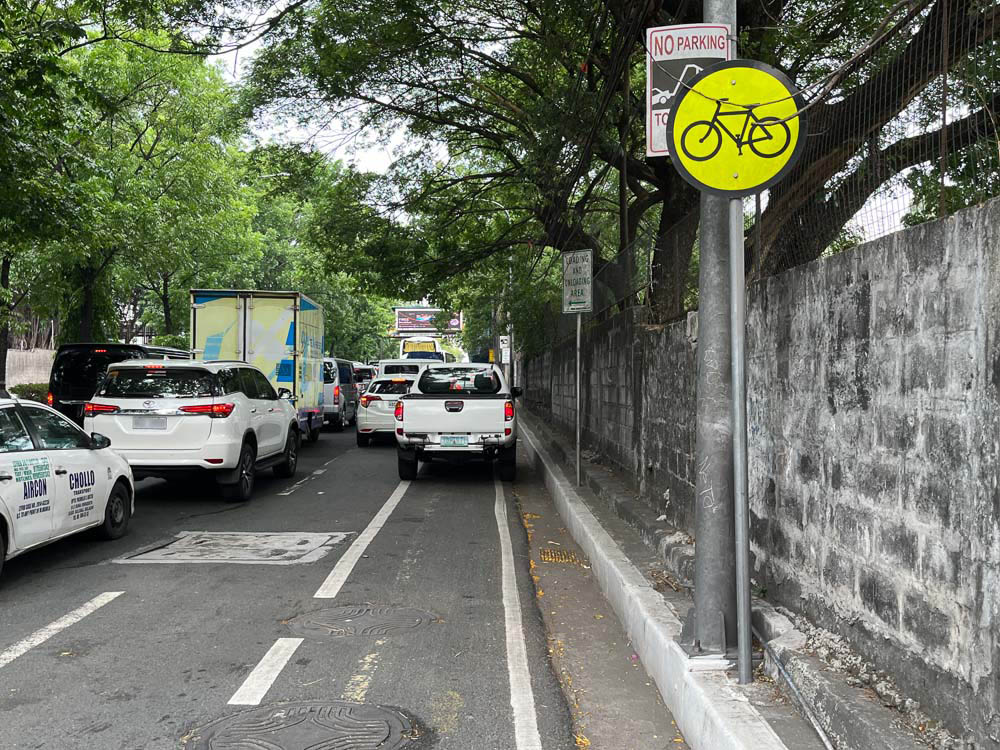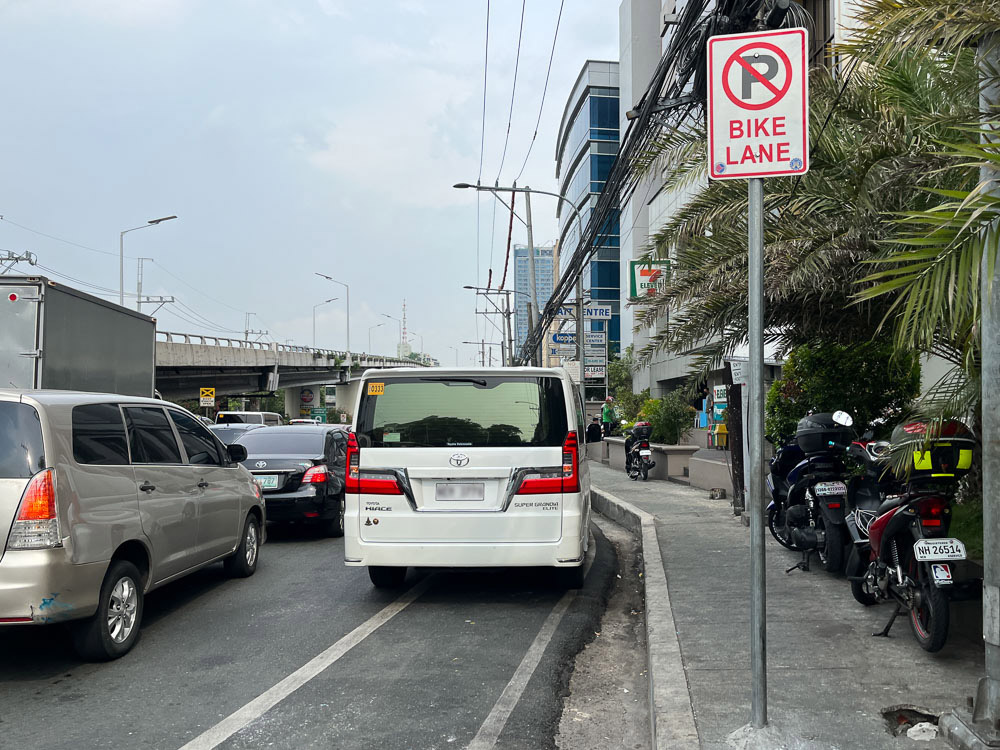 Contrary to what the San Juan LGU and the MMDA believe, exclusive bike lanes do not make traffic on Ortigas Avenue worse. Cars do, especially the private vehicles dropping off and picking up students from the schools there. And the increasing number of motor vehicles on the road isn't making things better.
If there was anything we should have learned from the pandemic, it's that cycling is a highly efficient and sustainable mode of personal transport. It's not the only solution to our traffic problems, but it allows people to move—even with the woeful state of public transit.
Traffic may be worse now post-pandemic. Yet, it isn't at its worst because there are individuals who choose to replace car trips with bike commutes as much as possible. The question is: "How can we get more to do the same?"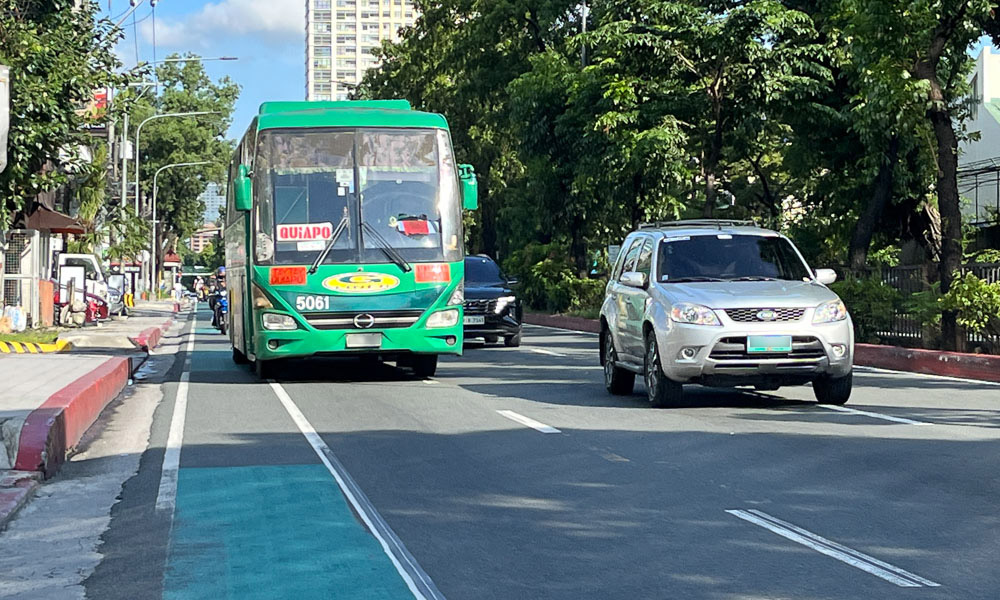 Protected bike lanes matter because they make transport cycling accessible. For those who are battle-hardened and are used to being surrounded by motor vehicles, the absence of physical barriers isn't going to deter them. But what about the beginners, the children, the elderly, and the handicapped?
The Department of Education and the Department of Transportation want students to bike to school. How can that happen when we have motorists who constantly drive on the bike lane, close-pass cyclists, and cut them off? Even ordinary adults can't just jump in without some mental preparation.
Before anyone brings up the weather as an excuse for why cycling is impossible in the Philippines, the rain doesn't pour 24/7. And even during the wet season, there are ways to work around it to an extent. Also, only the minority who are blessed to own a car don't have to deal with it—unlike ordinary Filipinos who walk and commute, or ride bicycles and motorcycles.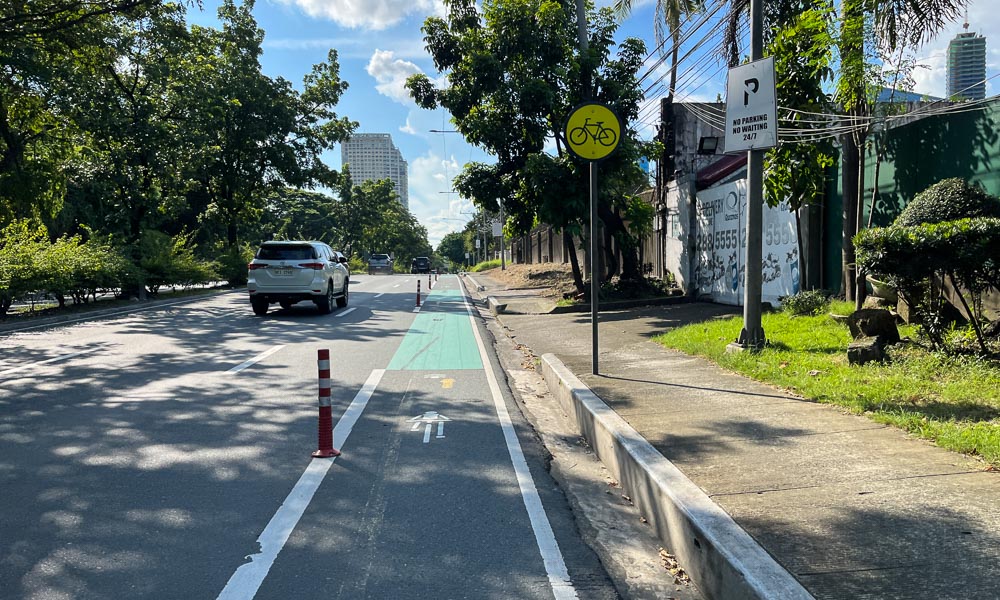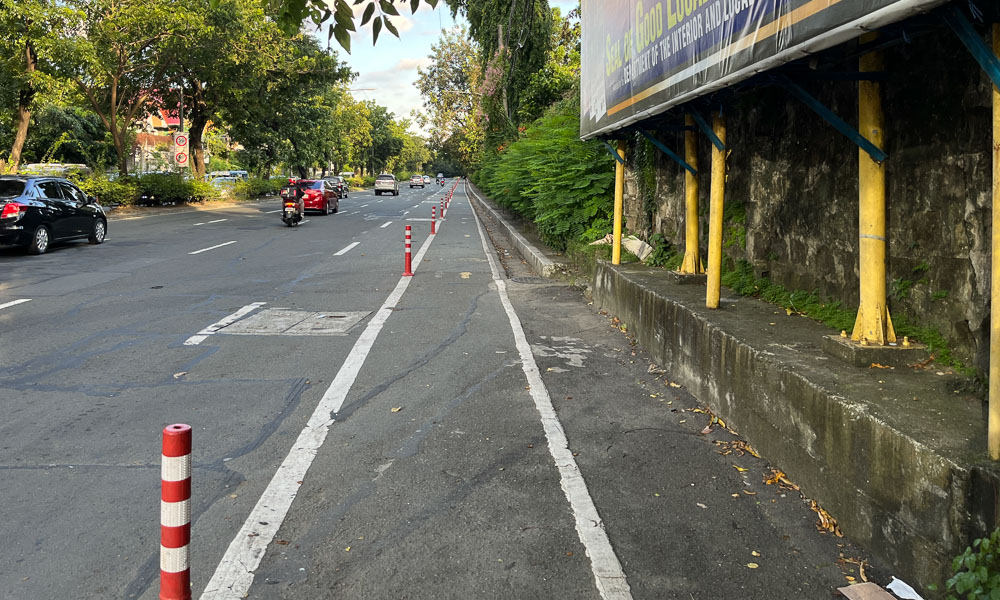 So, will the removal of the protected bike lanes along Ortigas Avenue alleviate traffic? No, because the space will only be filled up by motor vehicles stuck at the stoplight.
More importantly, those may just be plastic bollards, but they're the only thing separating cyclists from drivers who don't respect them or the value of their lives.
If even what little infrastructure is taken away, how will people be ever encouraged to reduce their car usage in favor of active transport?
The good news is that things aren't irreversible. And we know that Mayor Zamora and the city government can do better to make Ortigas Avenue safer for everyone.