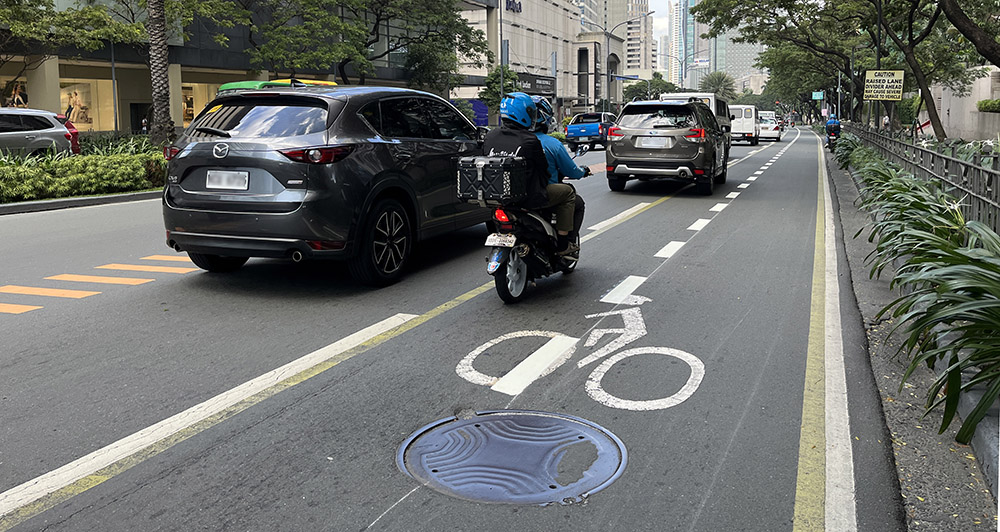 In a massive step backward, the Makati LGU announced that all of the protected bike lanes along Ayala Avenue will be taken down by February 15.
The LGU cites the increasing number of commuters as an excuse for opening the lane to motor vehicles. But if it isn't already obvious, bicycles do not cause traffic jams. So getting rid of the bicycle lanes isn't going to help.
Fancy terms such as "sharrows" and "shared lanes" are used. But those are essentially normal roads with no segregation and—more important—no protection for those that are vulnerable.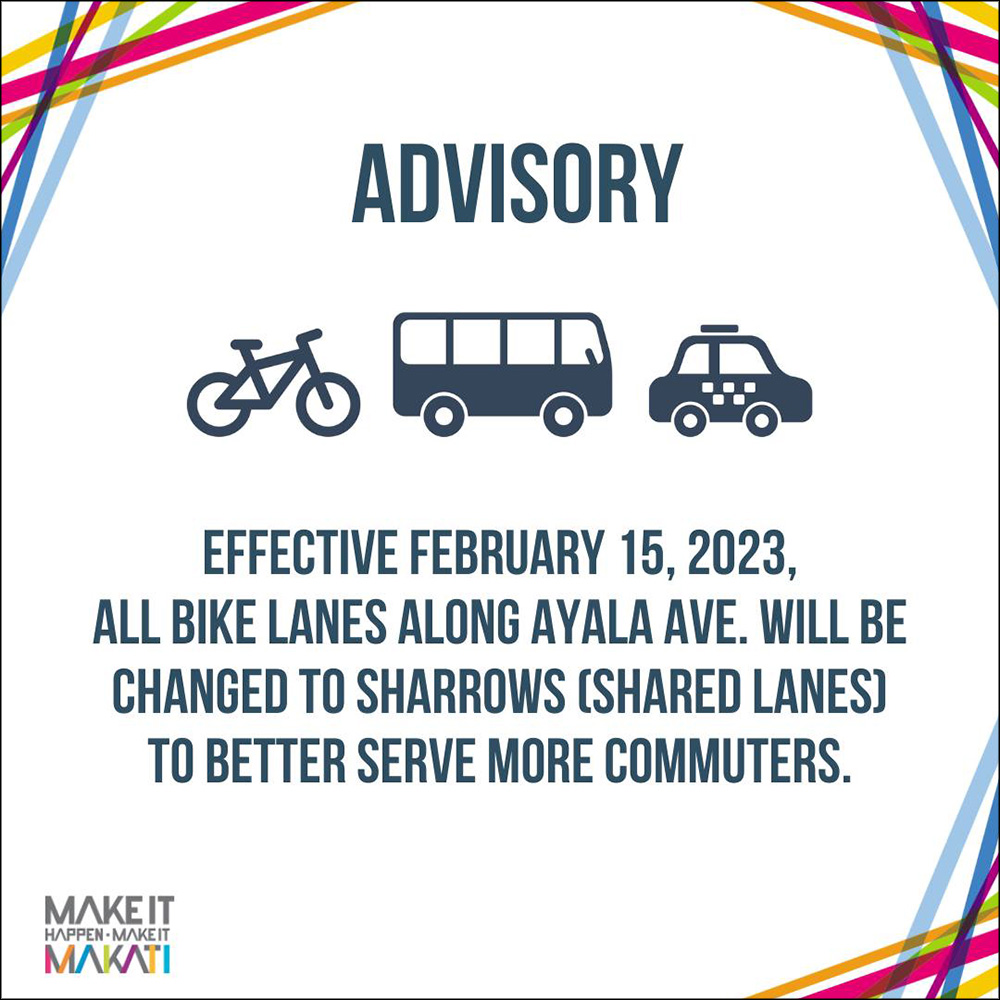 If anything, taking away space from private cars—especially low-occupancy vehicles—will be more effective. Only a small percentage of people actually drive a car in Metro Manila, while the rest of the population depends on active transport and mass transit.
These two shouldn't be pitted against each other for they are the backbone of any transportation system. Like it or not, everyone is a pedestrian the moment they step out of a vehicle—whether it be their own car, a public-utility vehicle, a train, or a bicycle.
Not everyone has access to a private automobile. People shouldn't be forced to drive just because it's the only alternative—quite the oxymoron, I must say—to get around safely, efficiently, and humanely.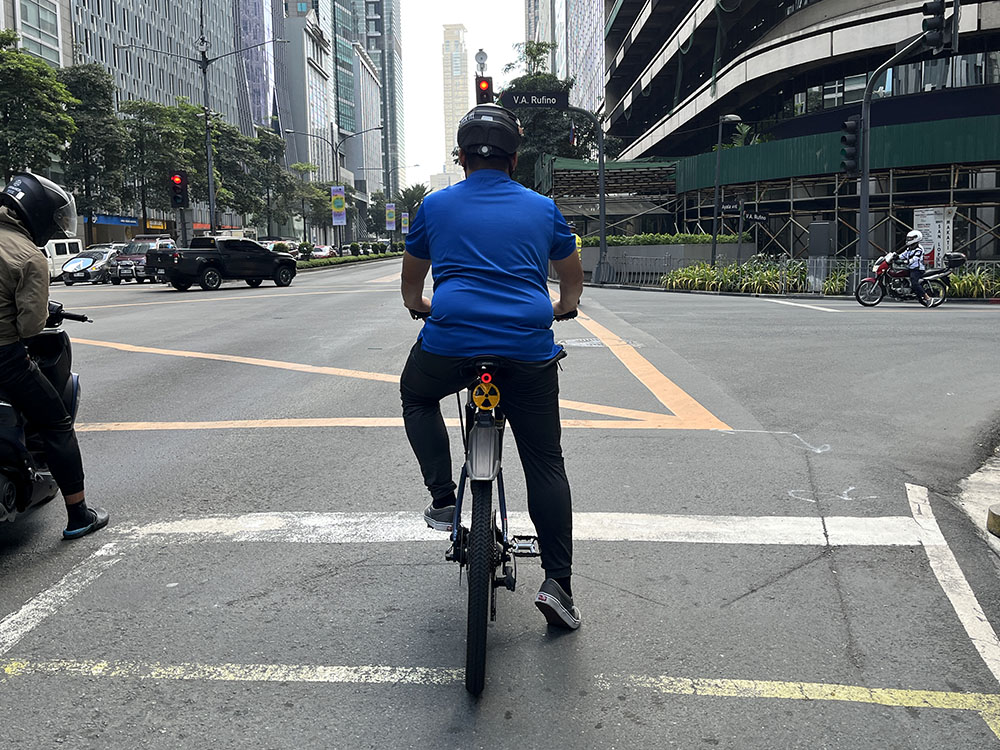 What makes the news tragic is that the protected bike lanes of Ayala Avenue were already good for Metro Manila standards. People just need more of them.
Instead, bike commuters got paint on the road that essentially communicates to motorists: "Hey, this is how much space you need to leave for cyclists, or else you'll be in trouble if you get into an accident with them."
The dotted line throughout the stretch indicates they're not obliged to respect the bike lane, but thank you to those who do, though.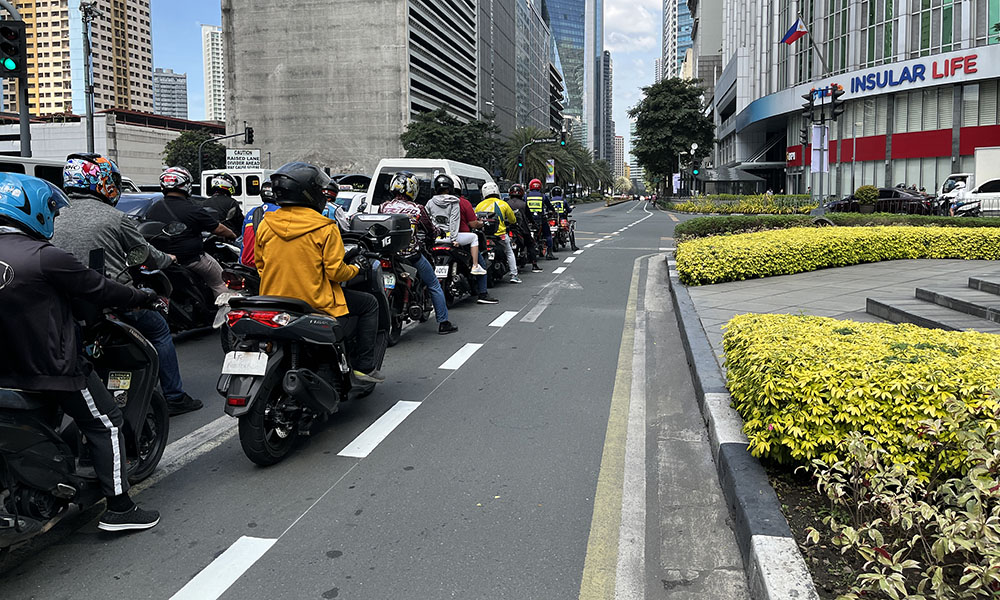 As much as I'd like Filipino motorists to be respectful and considerate, it's not unlikely that they will be forcing active transport users into the gutter. And once traffic reaches a standstill, pedestrians and bikers will be the only ones moving, with the latter forced to weave through stationary cars.
People can be as angry as they want at bike lanes for not being safe. But removing them—especially when they actually work—is only going to make things worse. Ayala Avenue might look fine now. But once the enforcers are gone and rush hour comes, will cyclists still have a place on the road?