As the enthralling 2022 Philippine presidential election campaign period draws to a close, several political parties from the national and municipal levels have announced their final round of sorties to cap off their tours.
And, as expected, this comes with a round of road closures.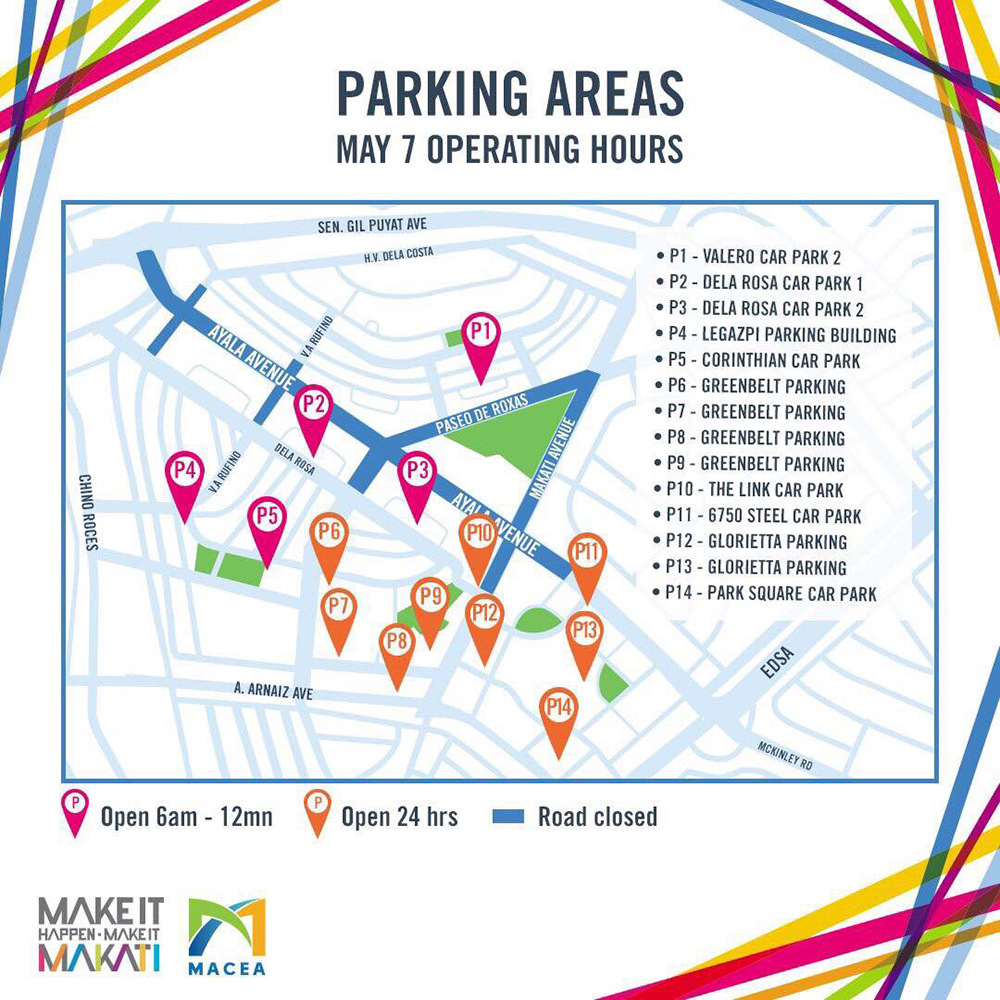 A miting de avance will be held in the Makati Central Business District this Saturday (May 7) at 5pm. Several road closures will be in place starting at 9pm on Friday (May 6) up until 6am on Sunday (May 8). Ayala Avenue from Gil Puyat Avenue to Fonda Street; Paseo de Roxas from Dela Rosa Street to Makati Avenue; Makati Avenue from Dela Rosa Street to Paseo de Roxas; V.A. Rufino Street from Dela Rosa Street to Valero Street; and Salcedo Street from Dela Rosa Street to Valero Street will be closed off to traffic. Makati City Estate Association also wishes to remind motorists to park at designated areas only, as illegally parked vehicles will be met with apprehensions.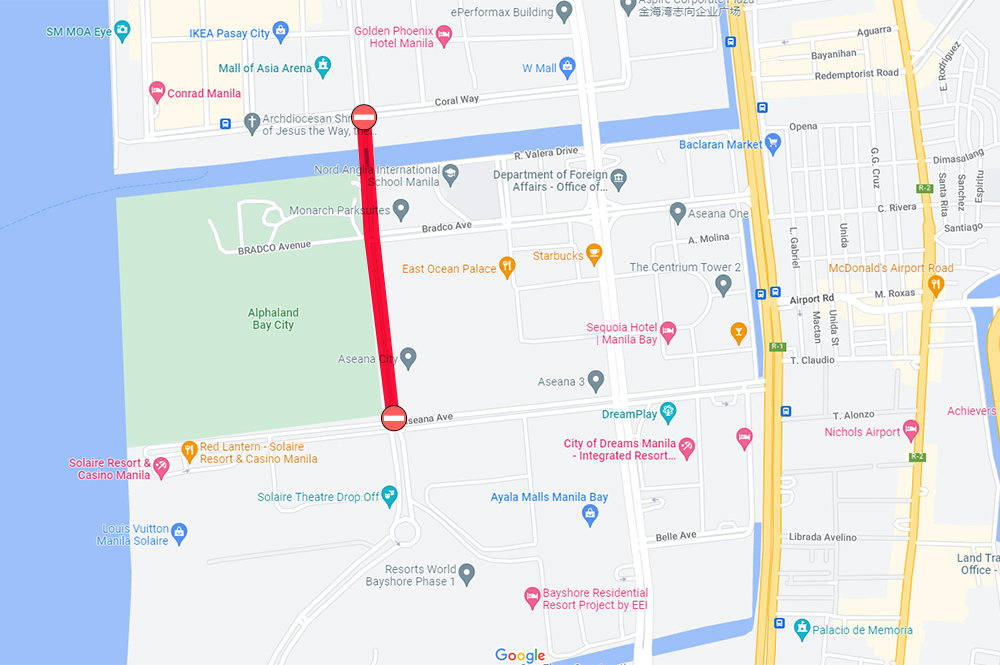 Another miting de avance will be held at Block 7, Aseana, in front of Solaire. In a private communication with Aseana City, their team confirmed that "Diokno Boulevard (Coral Way Avenue to Asean Avenue) will be closed to traffic on Friday (May 6), 9am, until Saturday (May 7), 11:59pm, due to a scheduled event."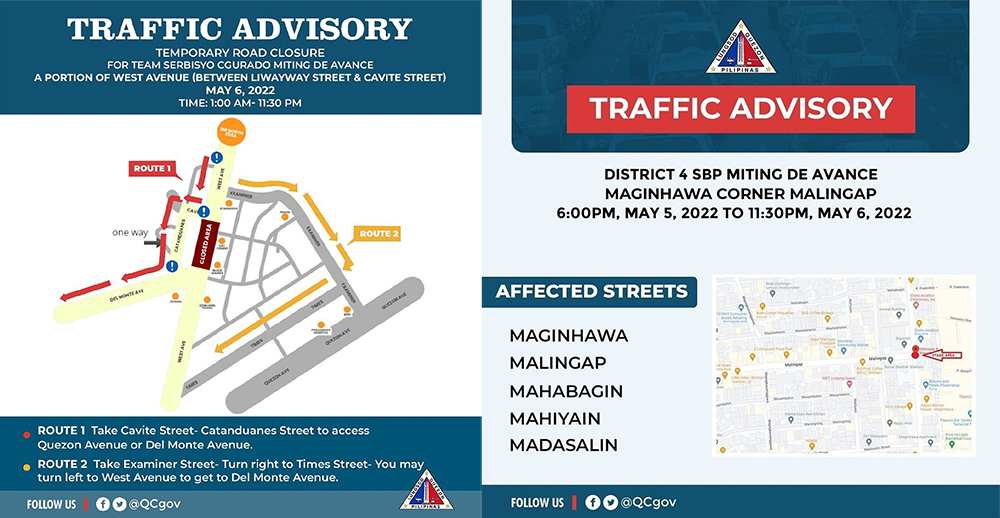 Quezon City will have several closures this Friday (May 6) to accommodate sorties from local candidates. West Avenue from Cavite Street to Del Monte Avenue will be closed on Friday from 1am to 11:30pm, while another event will see Maginhawa corner Malingap Streets closed from 6pm on Thursday to 11:30pm on Friday.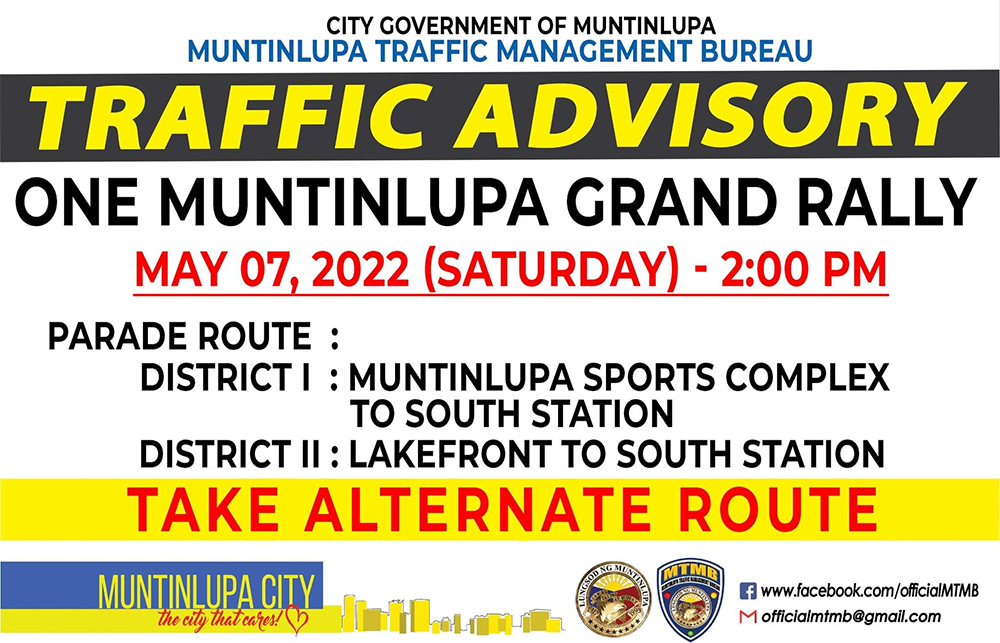 A motorcade will be held in Muntinlupa this Saturday (May 7) from 2pm onward, with the parade route traveling from Muntinlupa Sports Complex and Lakefront, and culminating at South Station.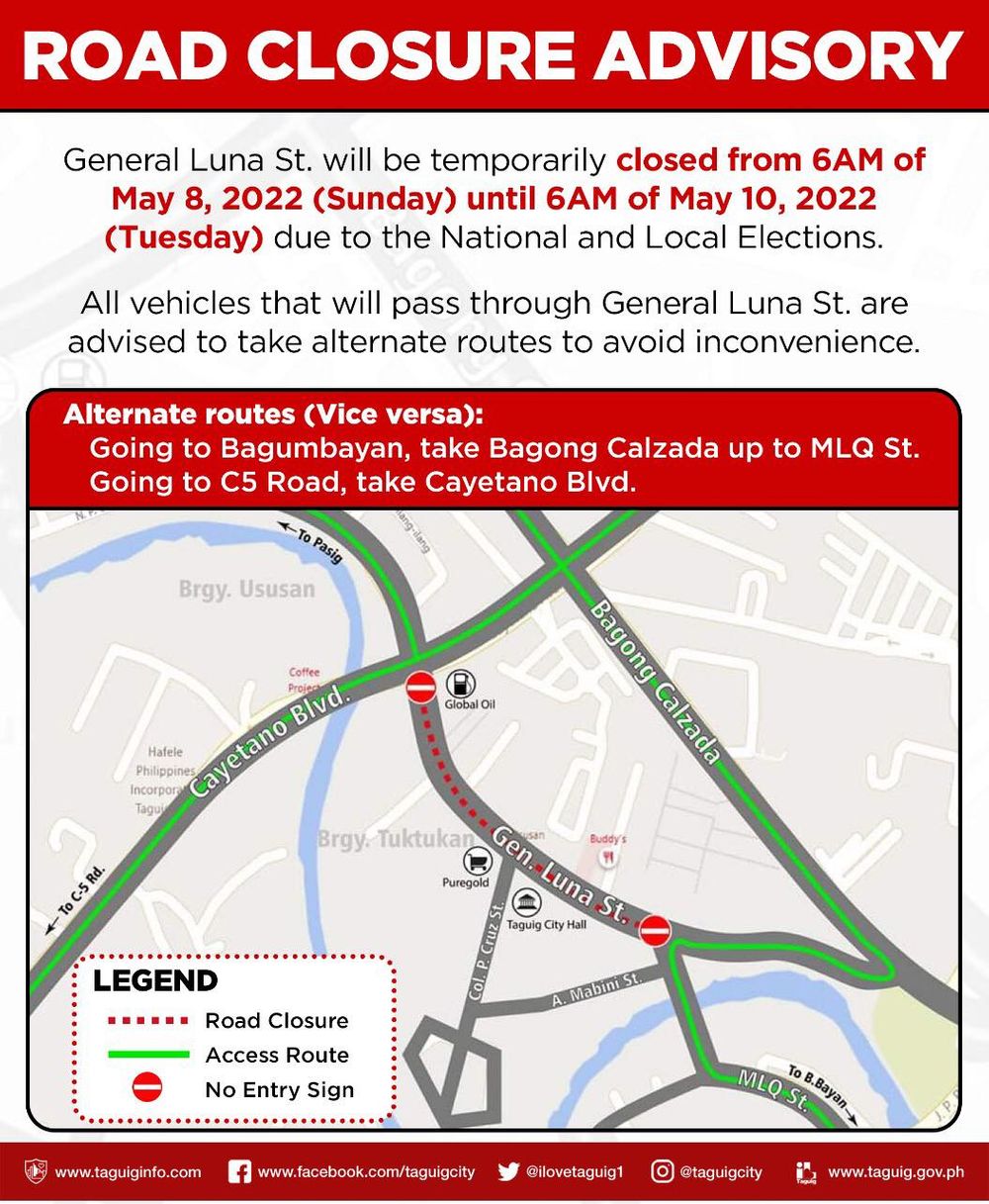 Meanwhile, the Taguig City LGU announced the closure of General Luna Street from 6am on Sunday (May 8) to 6am on Tuesday (May 10) to make way for the conduct of the election proper.
Drawing from sorties from the past few months, expect that these closures may be much larger than intended either due to crowd overflow, vehicular parking, or knock-on effects from traffic rerouting. Given the size of these events lined up, we wish civility and safety for these last few days before we decide our fate as motorists, commuters, cyclists, pedestrians, and citizens of our own country.