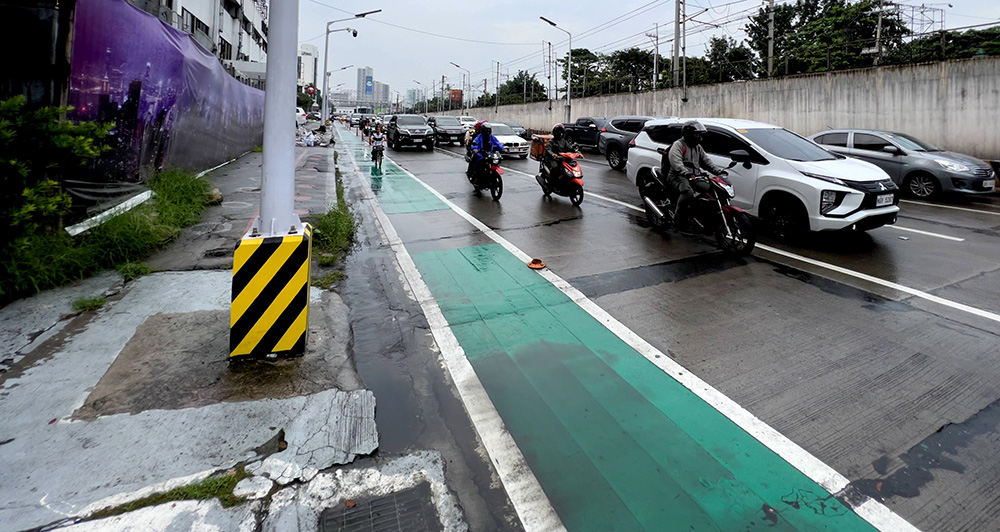 Have you ever tried walking or cycling along EDSA on a regular basis? Doesn't seem fun just imagining it, right?
If you don't have to go through that, good for you. But for the majority of Filipinos in Metro Manila, they're highly dependent on sidewalks, bike lanes, and mass transit.
The Philippine Development Plan 2023-2028 states that pedestrians and cyclists should be of utmost importance when it comes to mobility. So it's about time the government took this seriously.
The Department of Transportation and the Metropolitan Manila Development Authority have recently come up with a proposal to improve the active transport infrastructure along EDSA, particularly the stretch covering Santolan, Ortigas, and Shaw Boulevard.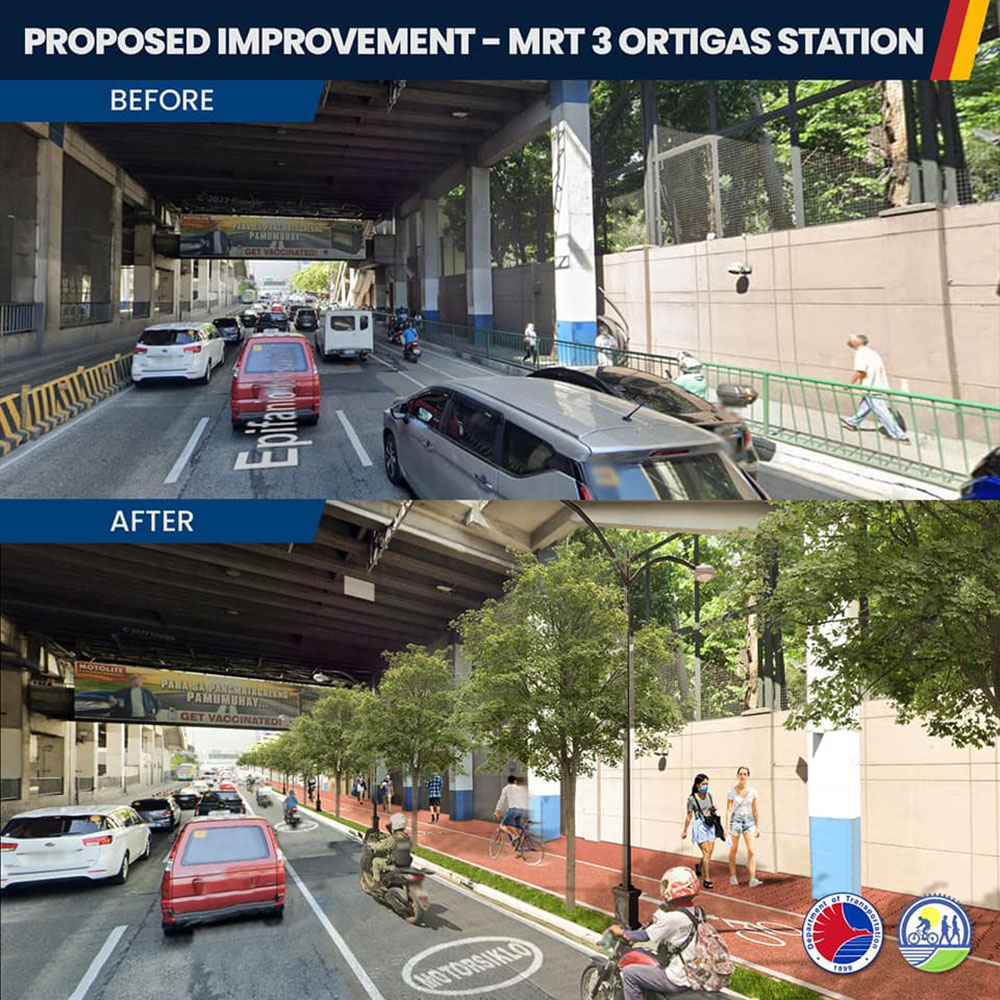 The plan is to introduce protected, bidirectional bike lanes and to widen the current sidewalks. These will be separated from the rest of the road using trees, except at intersections and junctions connecting to establishments.
The renders look pretty and are indeed an improvement over the current state. But if you look closely, the sidewalks aren't wide enough for two people to comfortably walk side-by-side, with the biggest offender being Ortigas Station.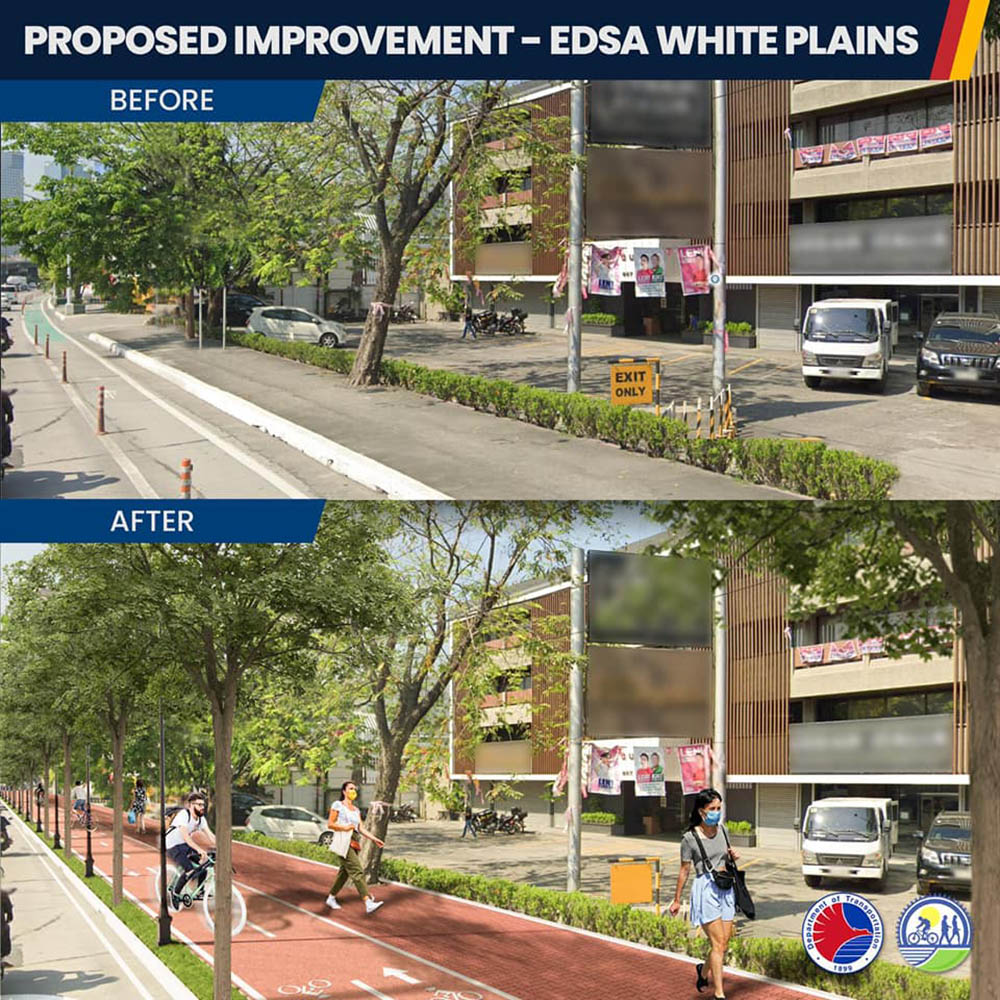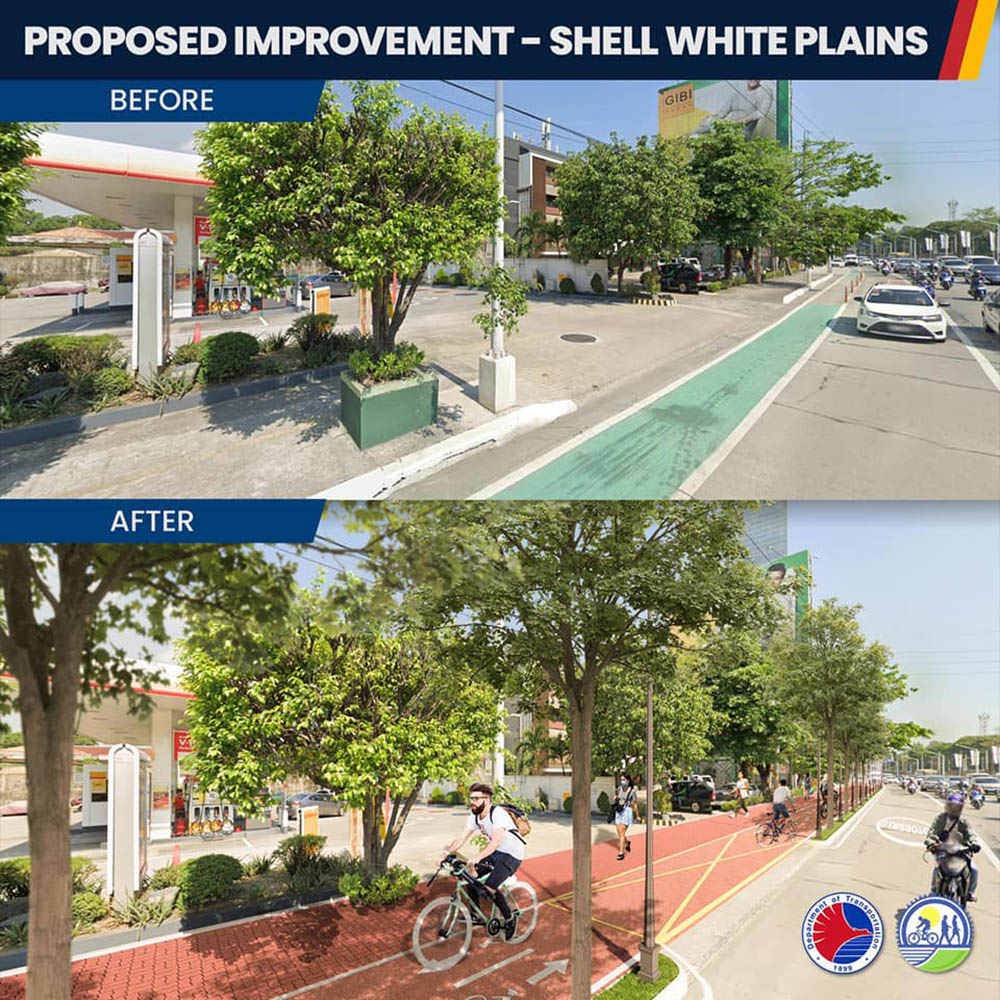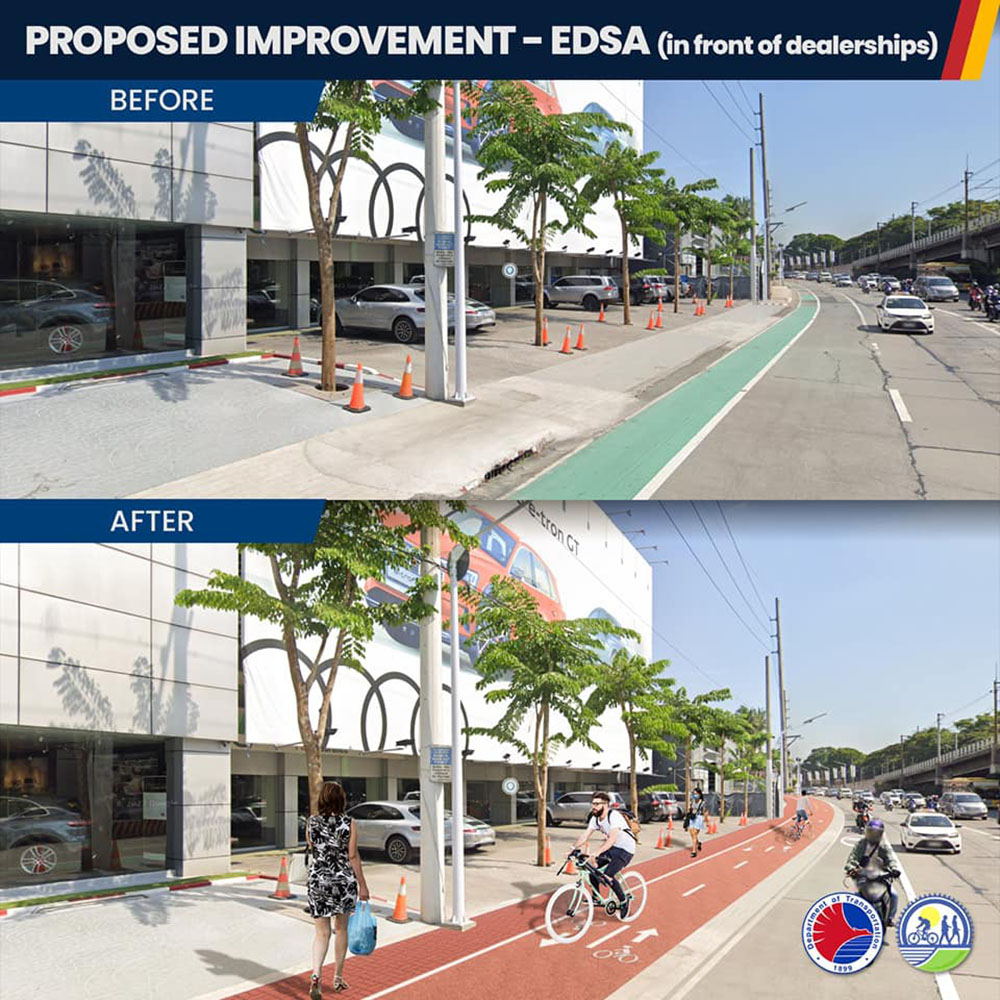 If you observe the streets of Metro Manila, a good reason why people walk on the road is because there is either no sidewalk or, if there is one, it's narrow and filled with obstacles that make being alongside fast-moving cars preferable. When that happens, pedestrians will occupy the bike lane—assuming there is one—forcing cyclists to occupy the next lane.
Now, you might be thinking that taking space away from motor vehicles is only going to make traffic worse. That is not necessarily true.
Cars aren't bad, but the reason why driving is such a miserable experience is because everyone is forced to do so—regardless of distance or passenger count. Meanwhile, the rest of the population has to contend with overloaded yet underdeveloped public transportation and with substandard infrastructure.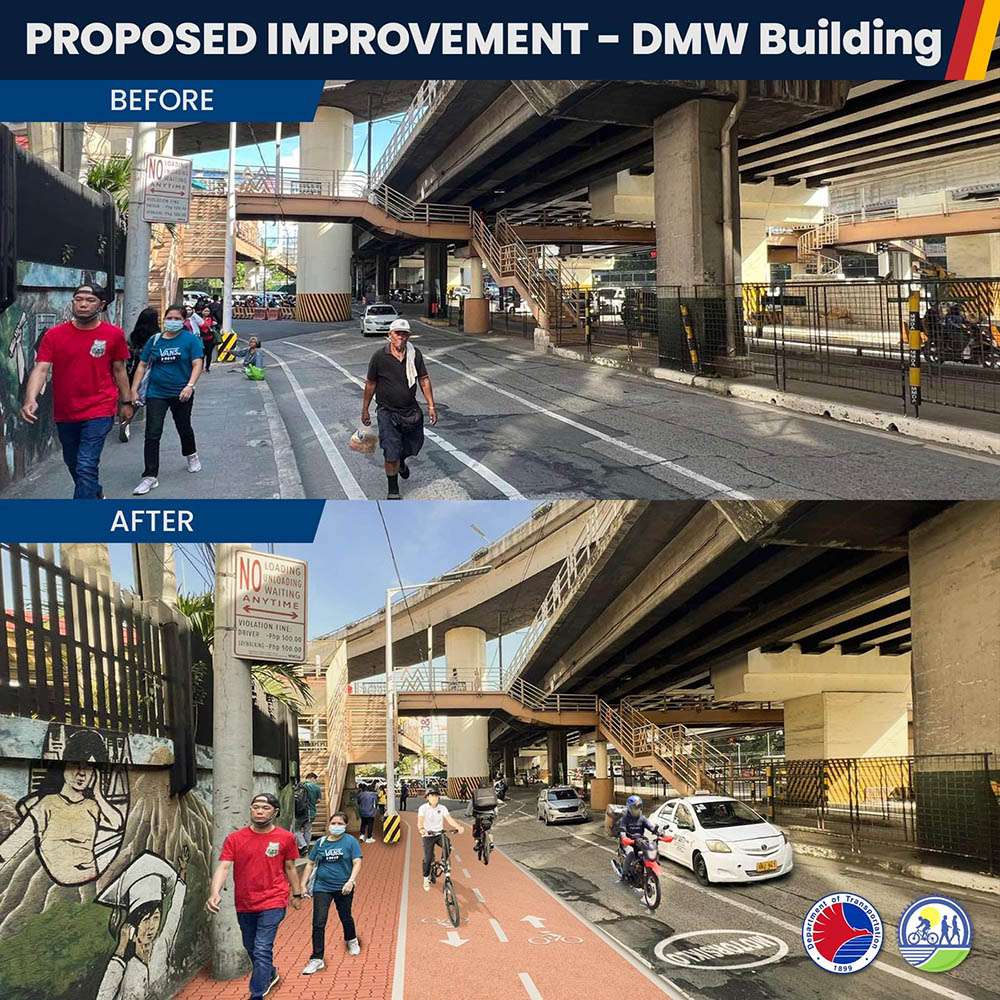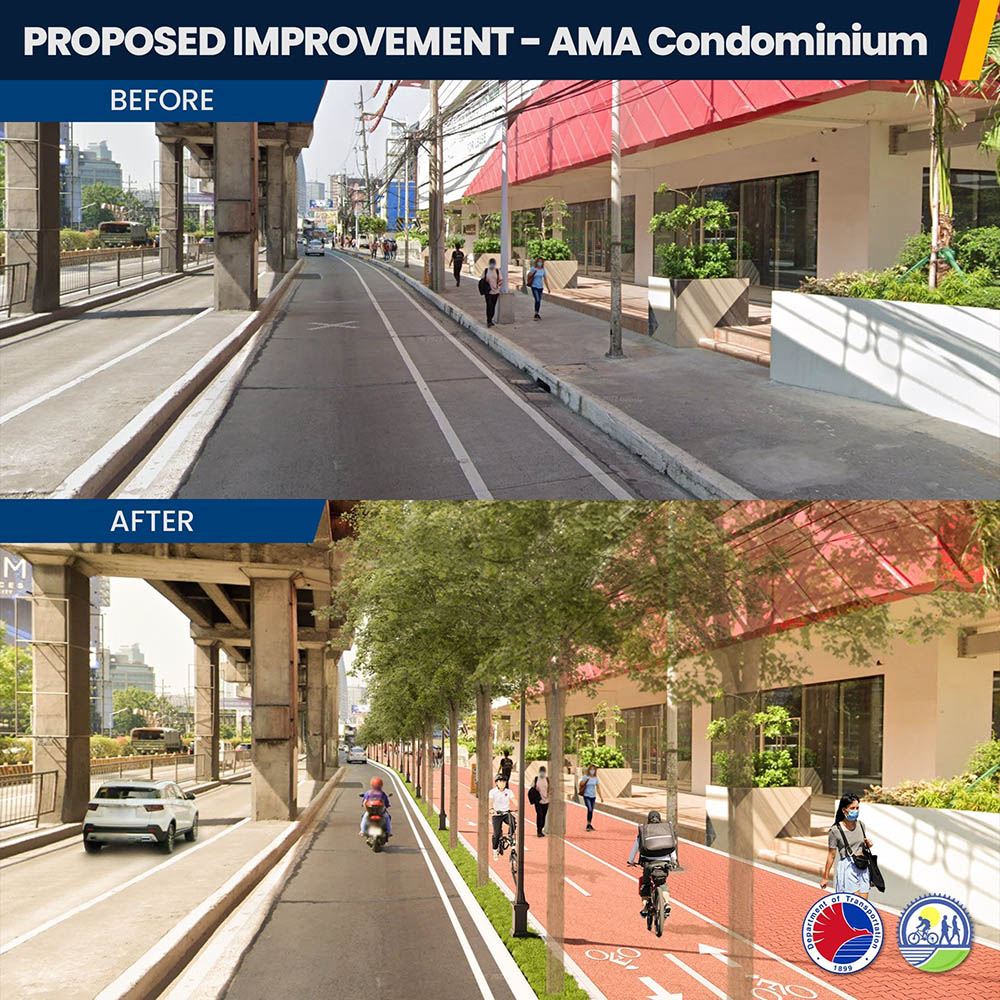 We don't always agree with the government, but this time the DOTr got it right in saying: "The National Government firmly believes that the only way traffic congestion will be solved along EDSA and all other metropolitan areas in the country is through building better and more active transport and mass transportation systems."
If it isn't clear enough to you yet, more space will have to be taken away from private vehicles in order to eventually make Metro Manila a walkable and livable city.