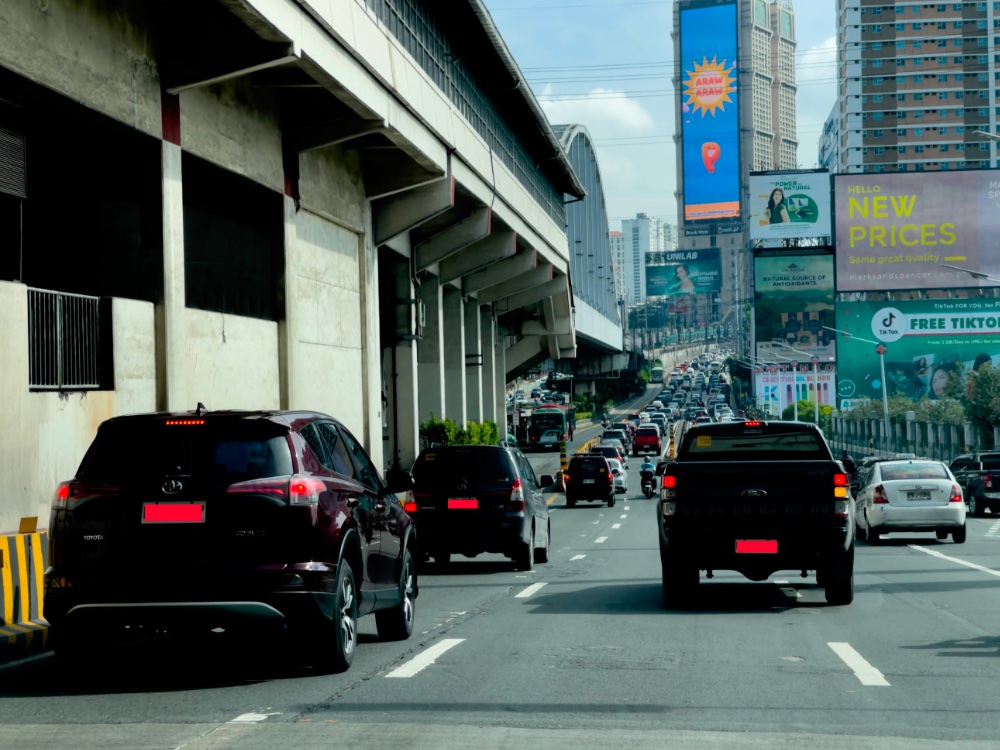 To say that the Epifanio de los Santos Avenue (or more commonly known to you and me as EDSA) is bursting at the seams is pointing out the obvious. Whether you drive a private car or ride a motorcycle or take a bus, there's no way you will not be able to notice the fact that the volume of vehicles that use this crowded highway is now way over the limit.
Now, have you ever wondered just how many vehicles traverse EDSA in a single day? The Metropolitan Manila Development Authority is happy to inform you. In a Facebook post, the agency provided the numbers: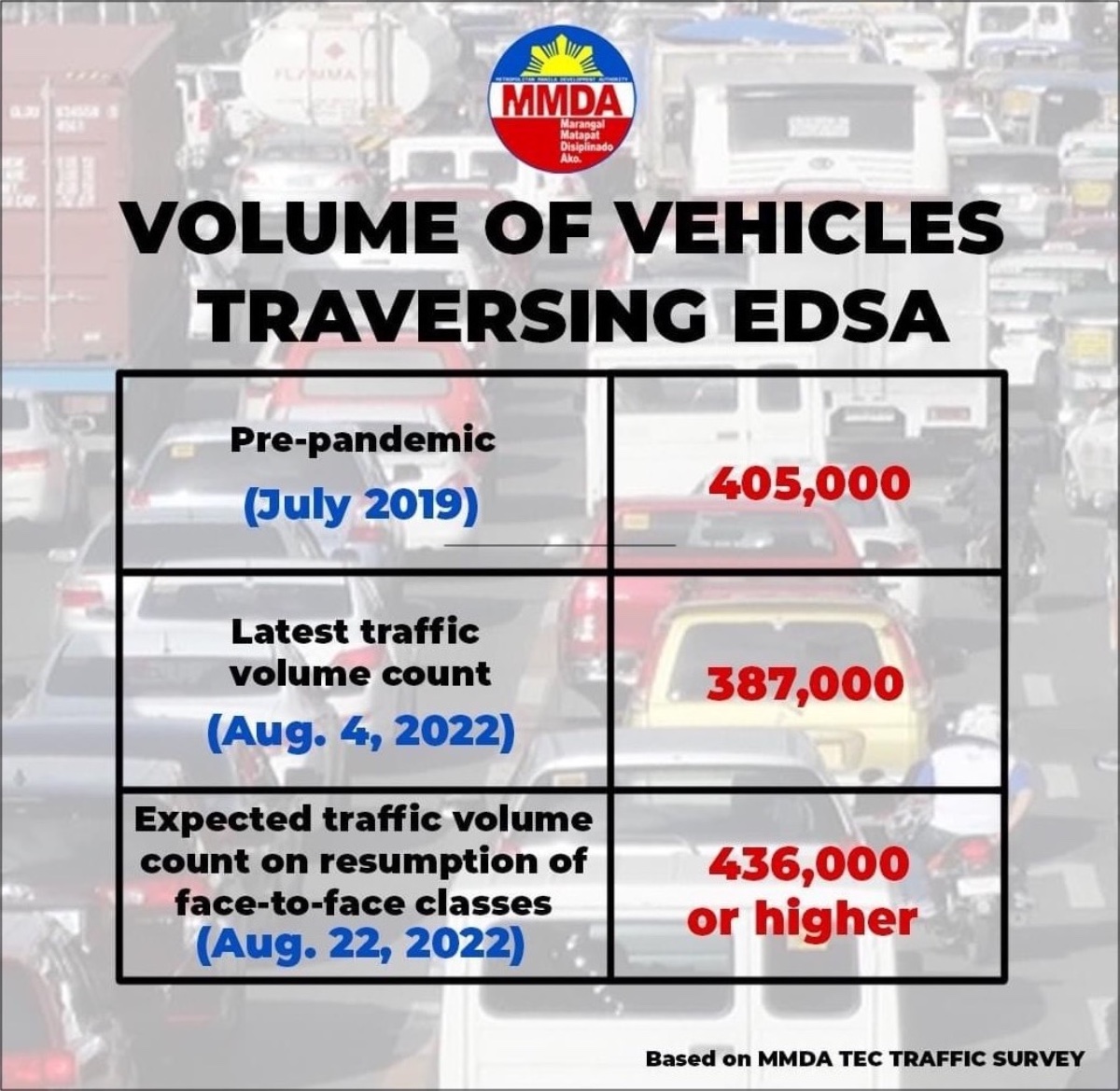 According to the MMDA, the current number stands at 387,000 vehicles. That's a lot. But at least, it's still fewer than the pre-pandemic number, which was 405,000 vehicles.
The real cause for concern is the MMDA's projection that car traffic will be even worse than pre-pandemic levels—to the tune of 436,000 (or higher, take note) vehicles. This is the reason why the agency brought back the number-coding to 7-10am and 5-8pm starting today. As you know, students will go back to face-to-face schooling on August 22.
We don't have to tell you that traffic congestion will be really bad next week. As in baaaaaad. Well, we can only hope that motorists will be so scared of going out that the roads will actually be unusually light.
What do you think?