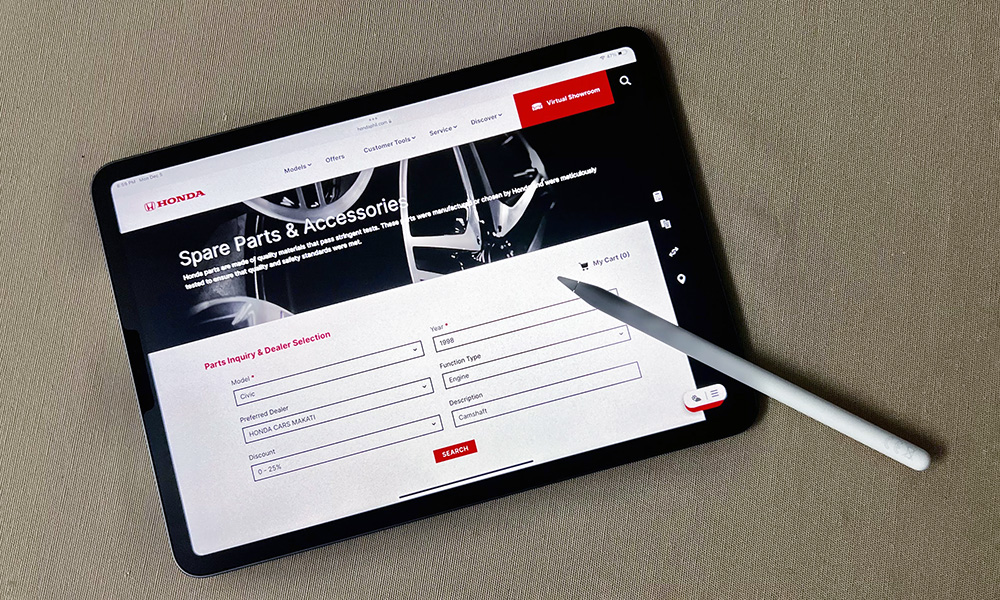 Looking for spare parts or accessories online can be a very big hit-or-miss. Sometimes, the exact part you need is just a click away on your favorite e-commerce site, while others are rare enough to warrant an entire treasure hunt.
There's also the issue of authenticity—whether the part is genuine or a knock-off—which is very important in keeping your car running smoothly, as improper car parts can affect performance or have serious repercussions (like starting a fire in your engine bay).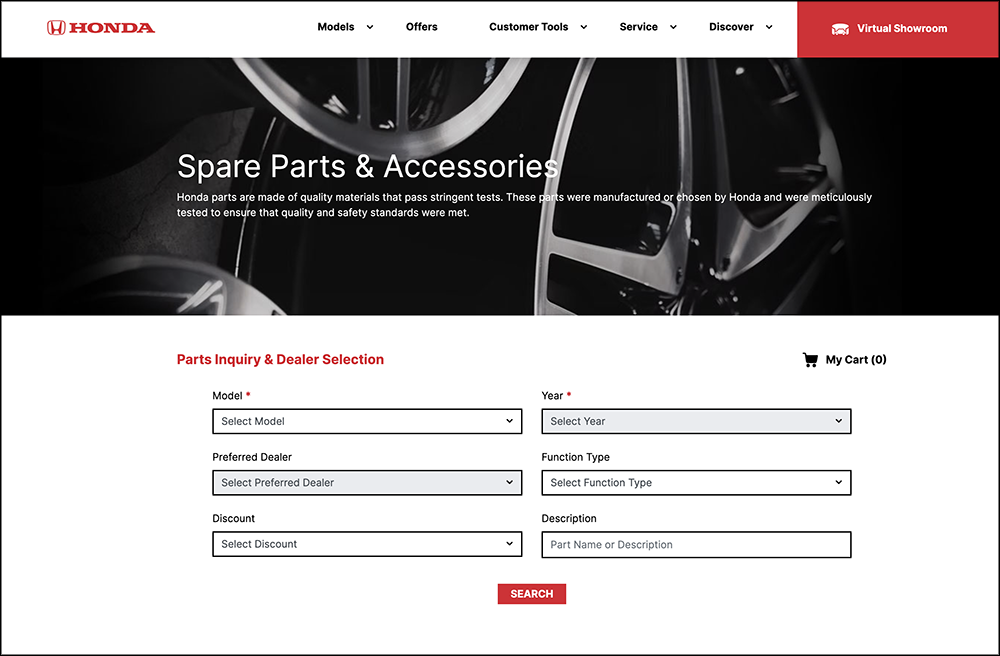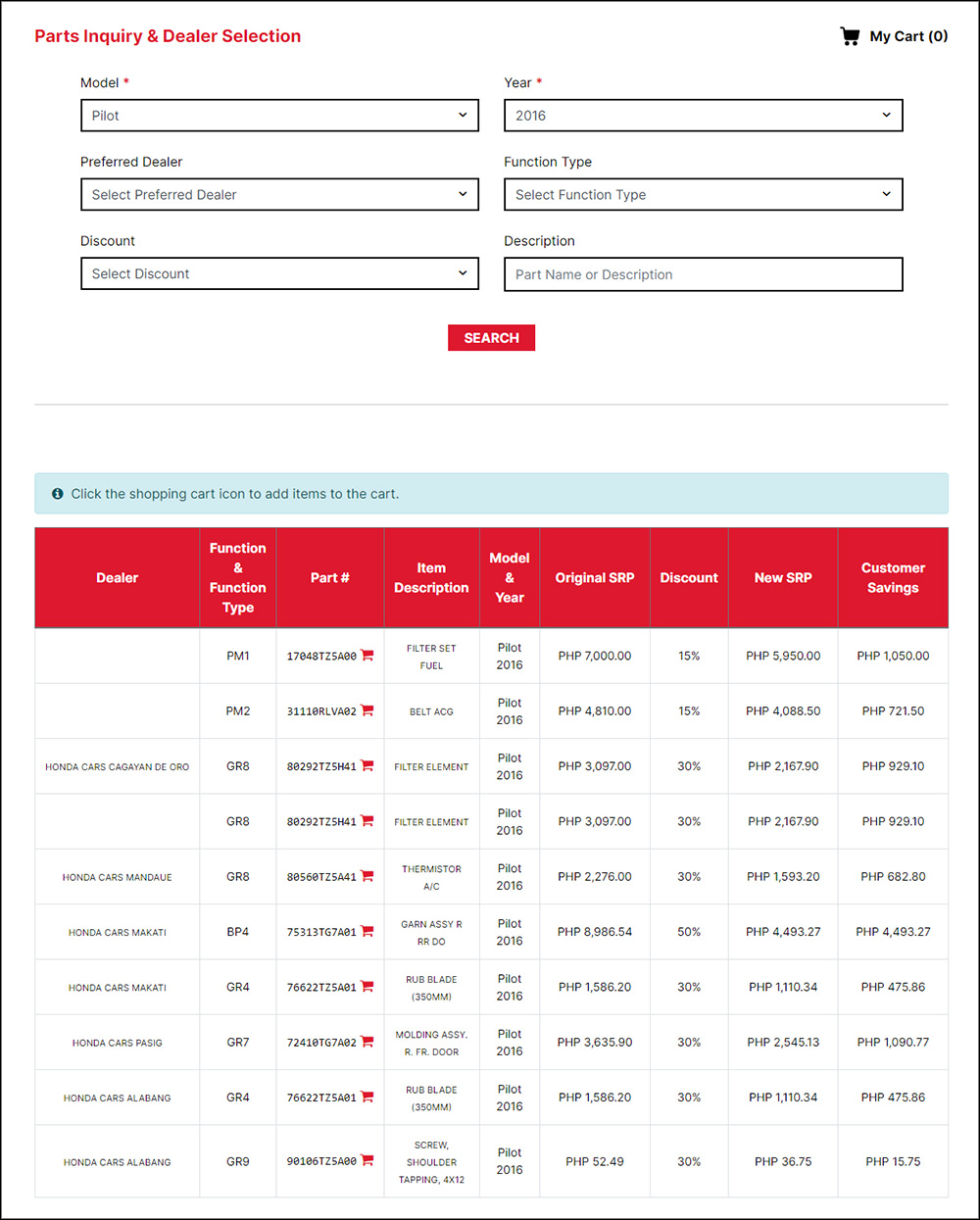 This is why Honda Cars Philippines has made it easier for customers to search for and purchase genuine car parts and accessories for most, if not all, of its vehicles that are sold in the country.
Visit this website and on the parts inquiry page, input the required information (such as model, year, selected dealer, and discounts), and then select the specific part by clicking on the cart icon.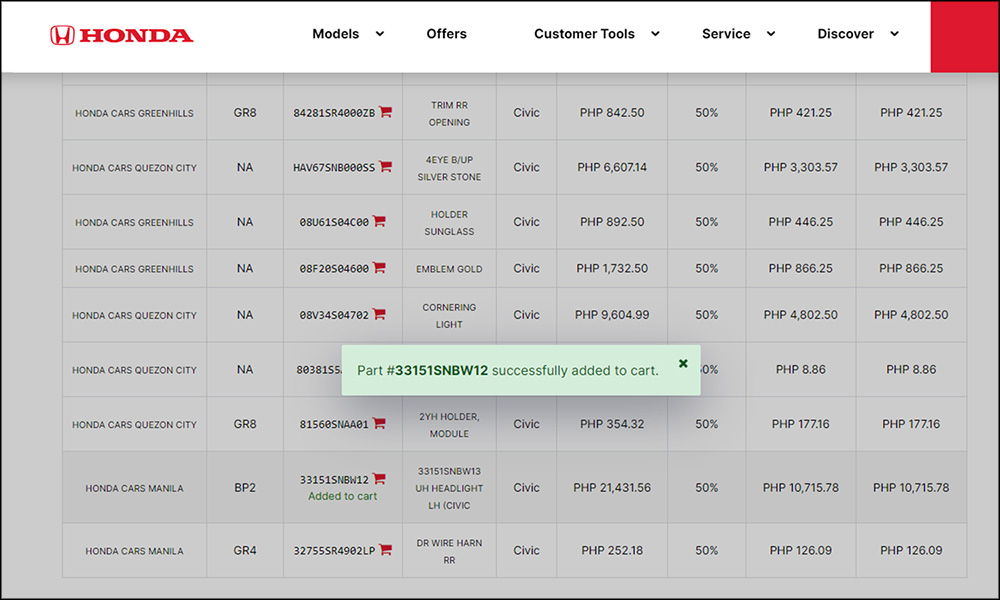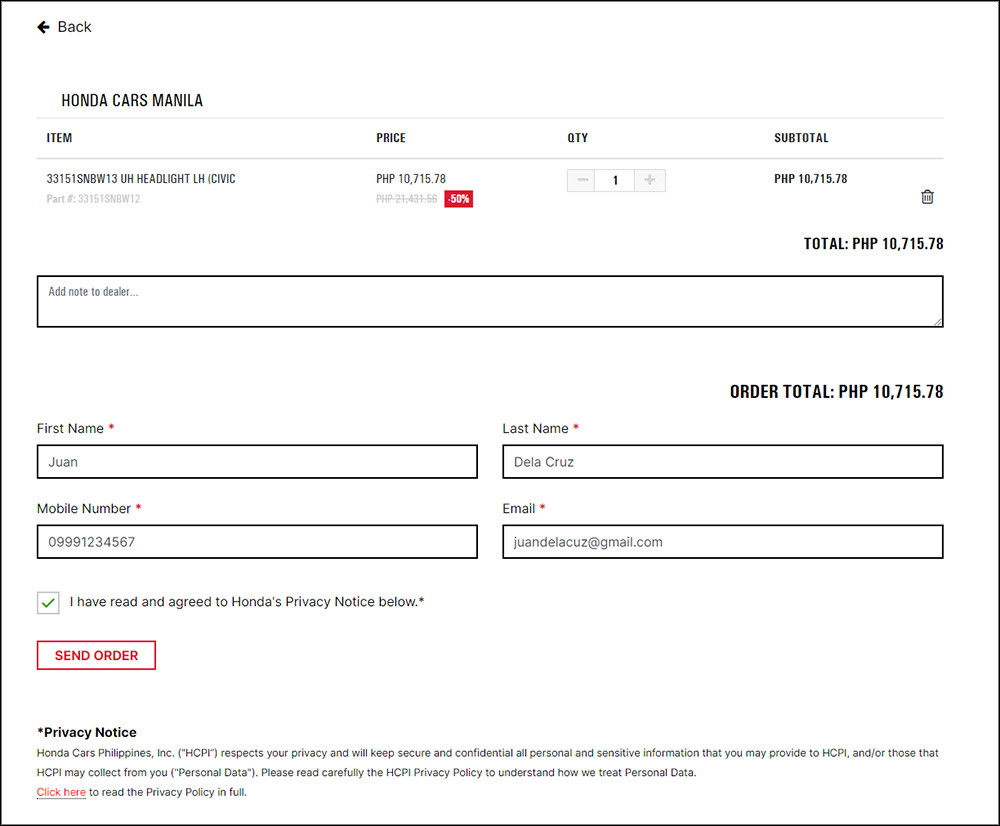 After selecting your parts in the cart, the order will be confirmed once you provide your complete name, mobile number, and e-mail, as these will be used for the dealer's reference.
You will be informed regarding the availability of the parts, and you can either schedule a dealer visit for installation or arrange for shipping. You can pay for the ordered parts online (via bank transfer, GCash, Maya, credit card, Palawan Express) or on-site.
What is interesting is that the website offers options for cars as old as 1982 models, or for rare models such as the Stream and the Legend. It's always nice to see a manufacturer try to provide support for as many models as it can locally.