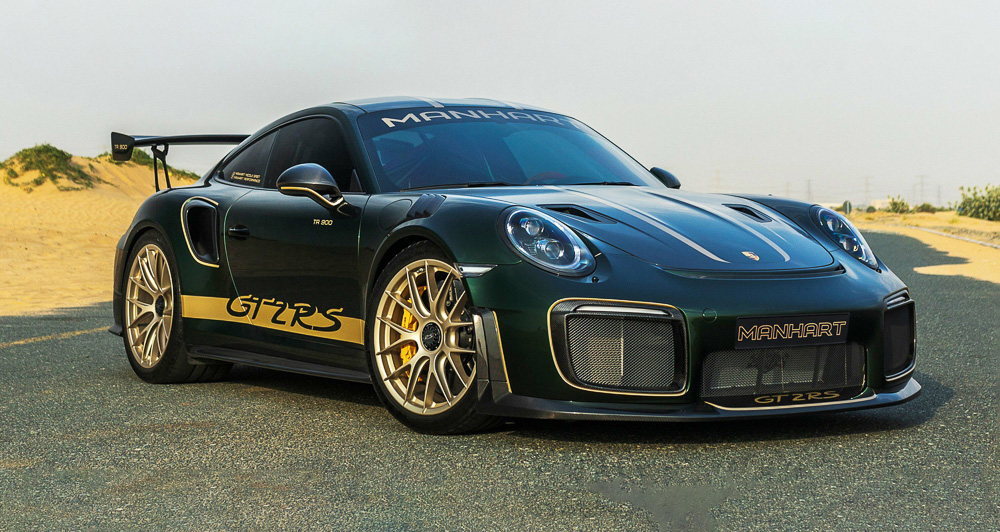 Nobody in his right mind would argue that the Porsche 911 GT2 RS is a slow car. In fact, most people would probably agree that the 991 generation of this beast is about as much power as you can possibly have on tap in anything from Zuffenhausen. Yet, that's still not enough for some speed freaks.
Those connoisseurs who like to have their brains smashed into the headrest with even more petrol-powered violence can now pick up the phone to German tuner Manhart and order themselves the new TR 900. Where the factory RS comes with 700hp and 750Nm, the TR 900 unleashes up to 945hp and 1,050Nm onto its passengers.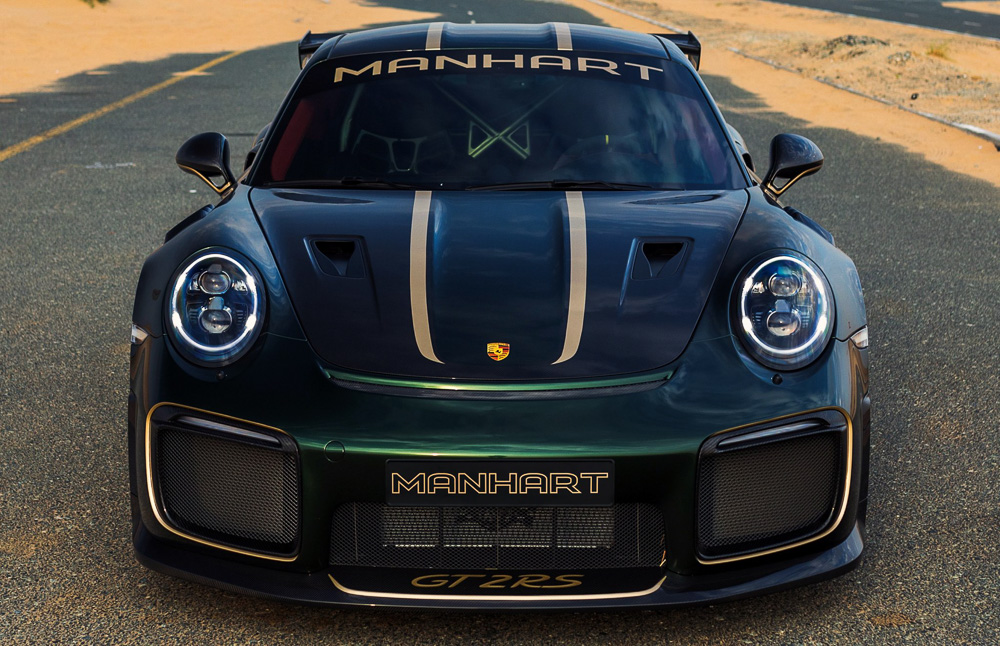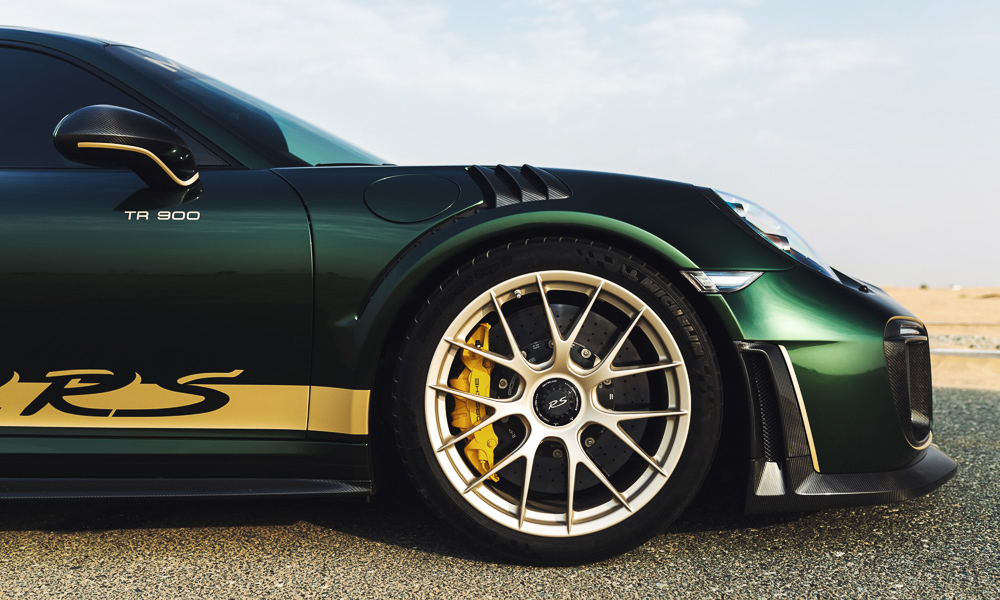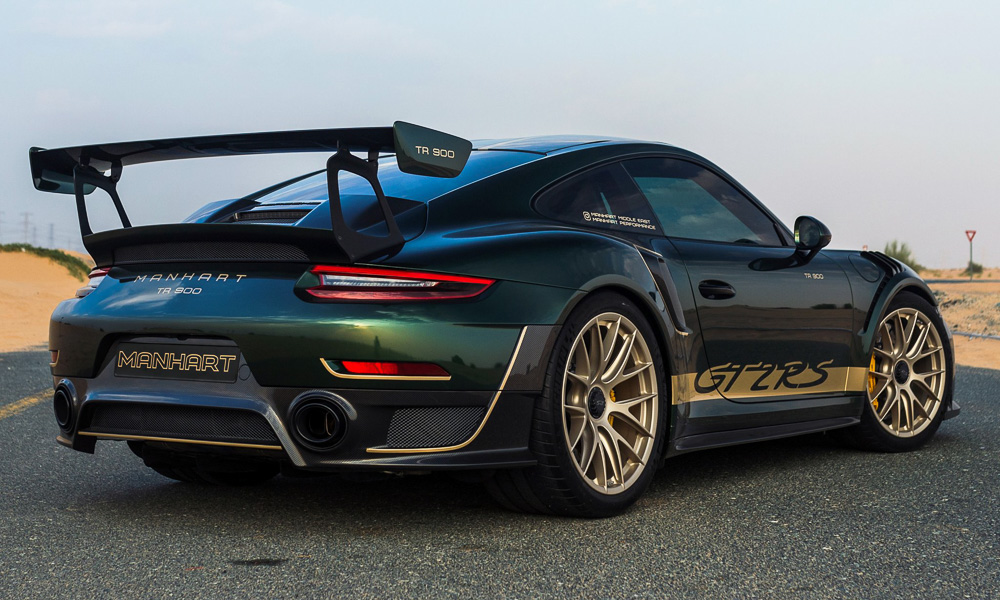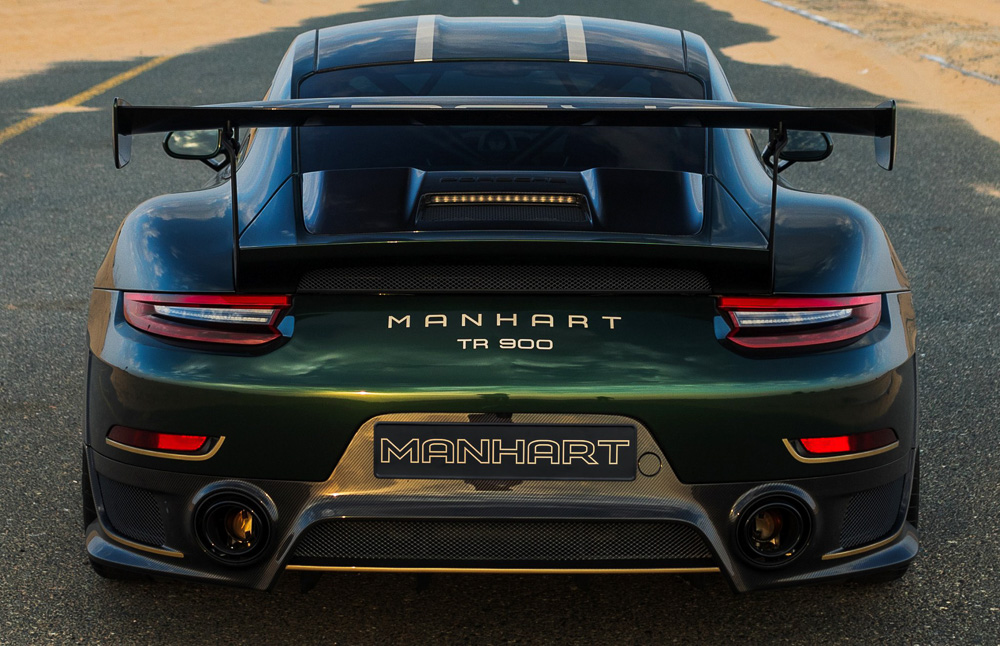 To achieve this feat and elevate the GT2 into the world of hypercars, Manhart takes a stock RS with the ultra-rare and mega-expensive Weissach and Clubsport packages, and gives it bigger turbos as well as a remapped ECU. Huge TTH-1000 turbines paired with a new intercooler kit and a Manhart aluminum manifold now force massive amounts of additional air through the engine that escapes again through newly designed 200-cell catalytic converters. The seven-speed double-clutch gearbox was also upgraded to cope with the increase in power.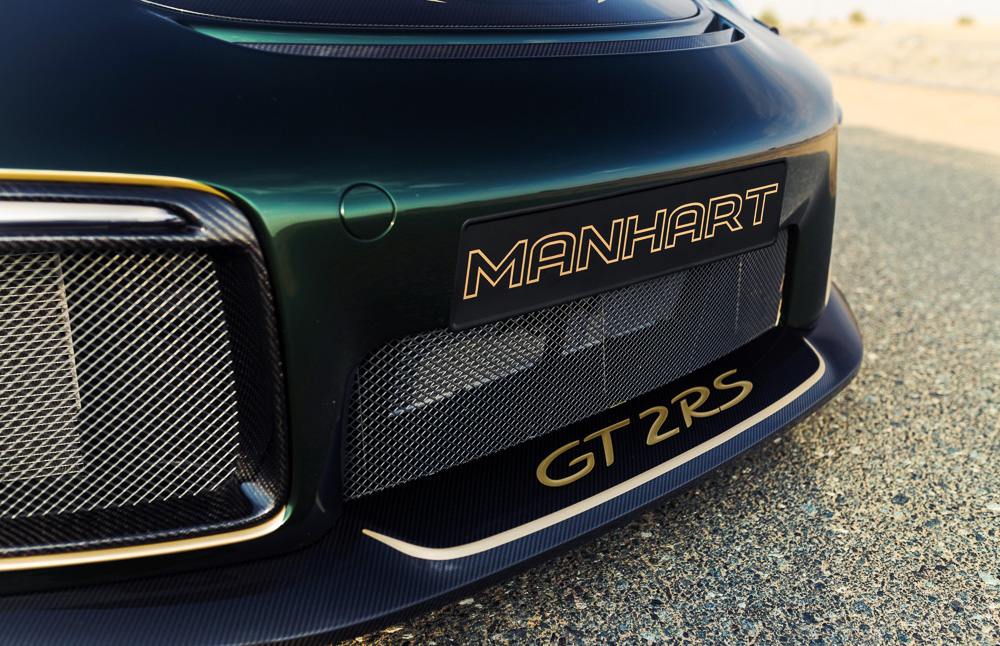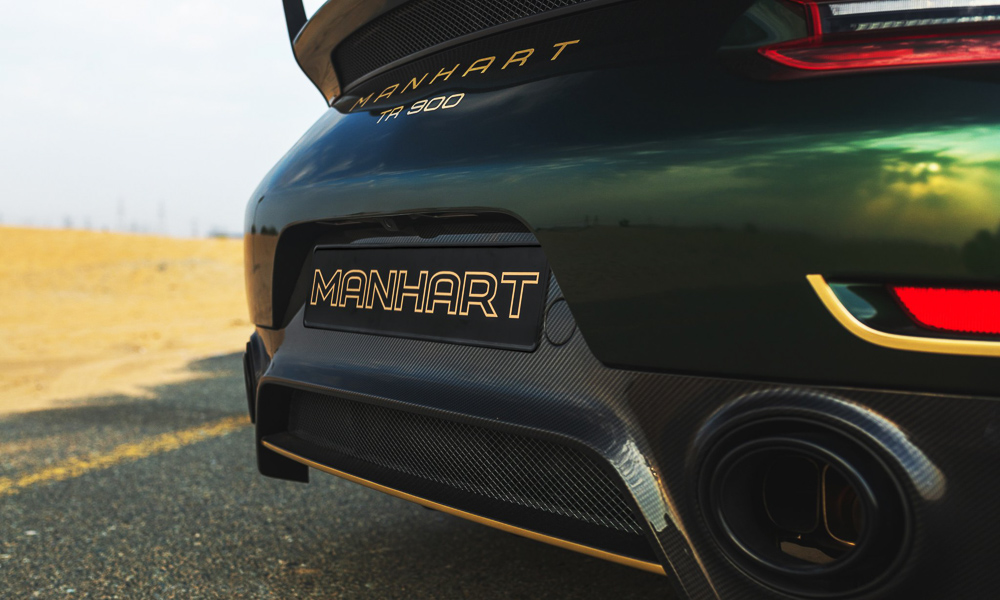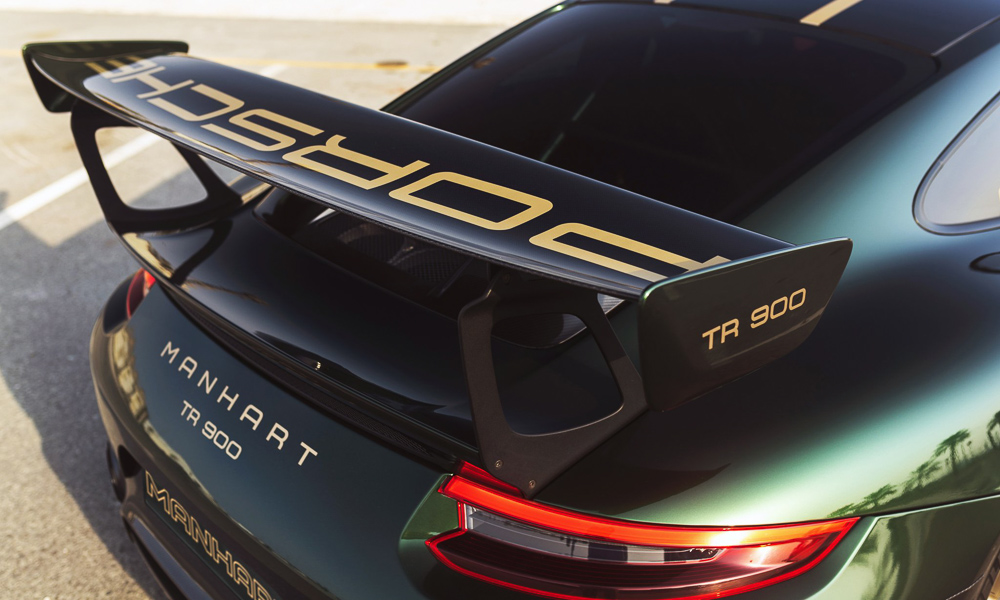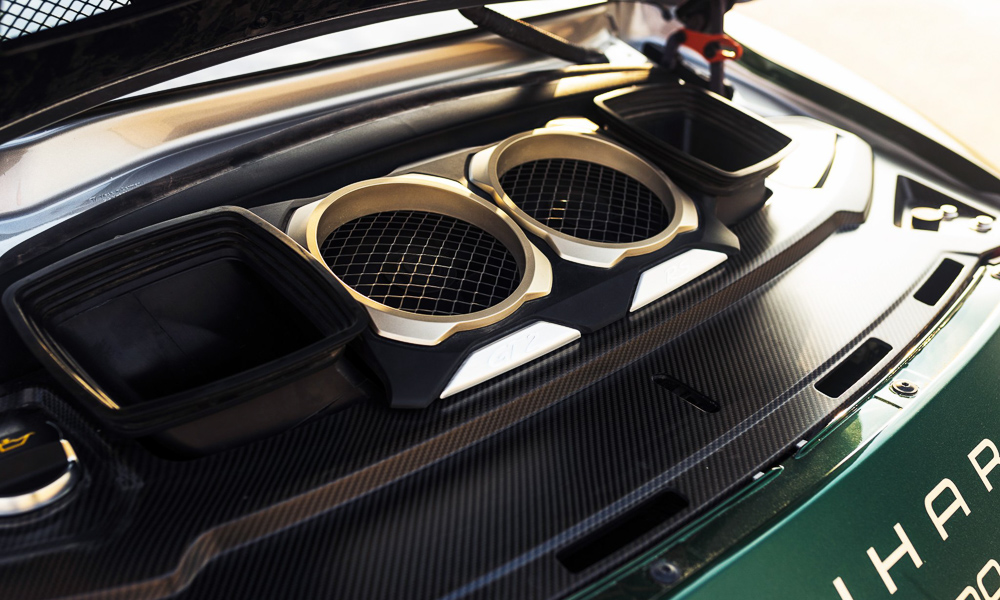 The carbon-ceramic brakes remain untouched, but can be modified if the customer requests it, and the same goes for the center-locking Y-spoke magnesium rims that are standard on Weissach-package cars. The suspension is being adjusted as well, and the outside is being adorned with plenty of new carbon-fiber bits to change the look of the car slightly. Included in the styling kit are a new front spoiler, a rear diffuser, and side skirts. Some Manhart graphics complete the look and tell onlookers what kind of monster they are looking at.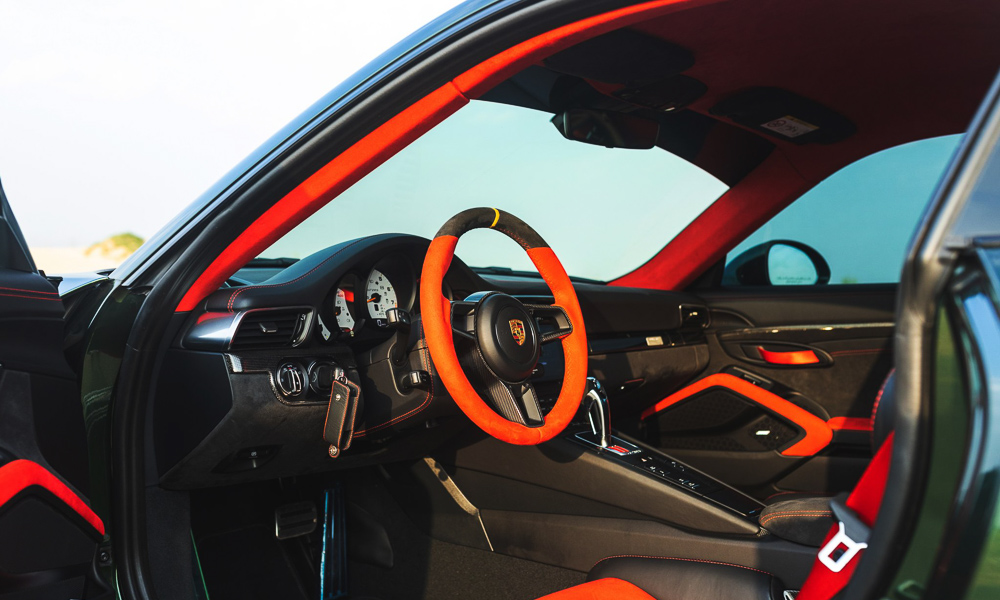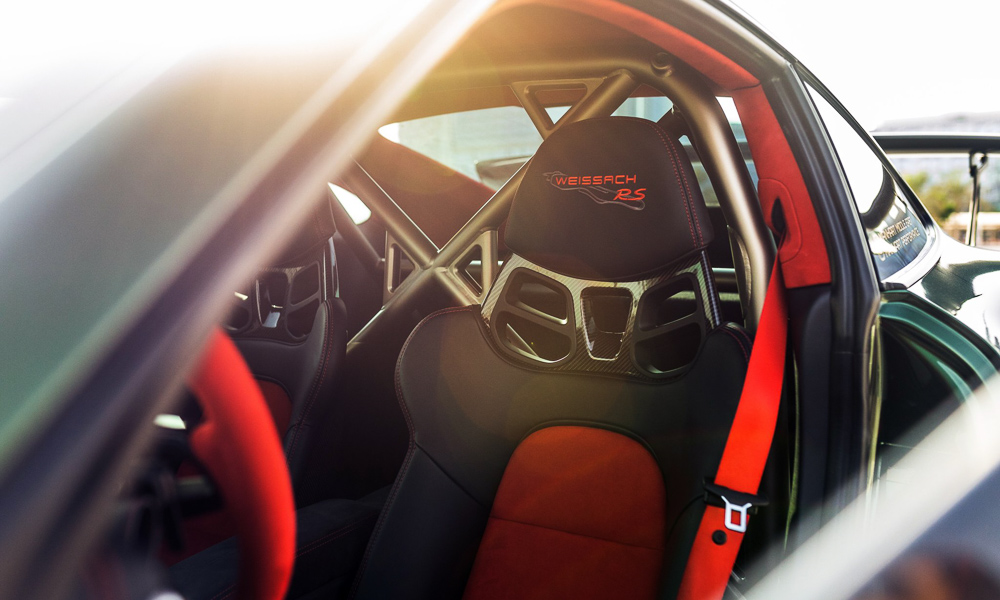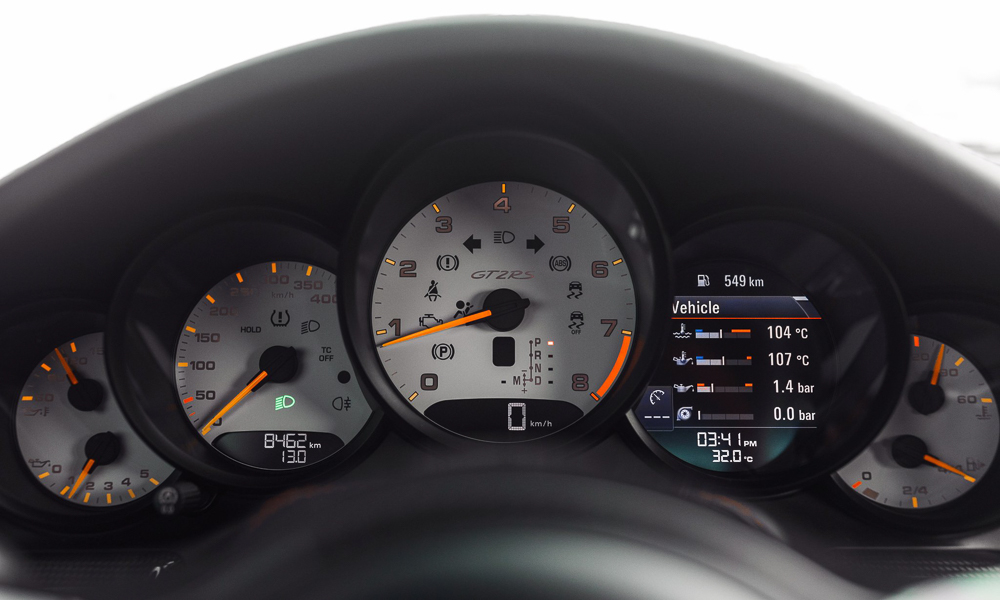 It goes without saying that owning one of these ludicrous vehicles doesn't come cheap. First, you need to have an already mega-expensive GT2 RS, and then there's the added cost of the tuning kit. If the prospect of spending insane amounts of cash on a car doesn't faze you, then we have some good news for you. At the time of writing, the very show car depicted here is still for sale on the Manhart website. Beat the queue and get your speed fix without delay for the low, low price of just €550,000 (P32.55 million). Bargain!