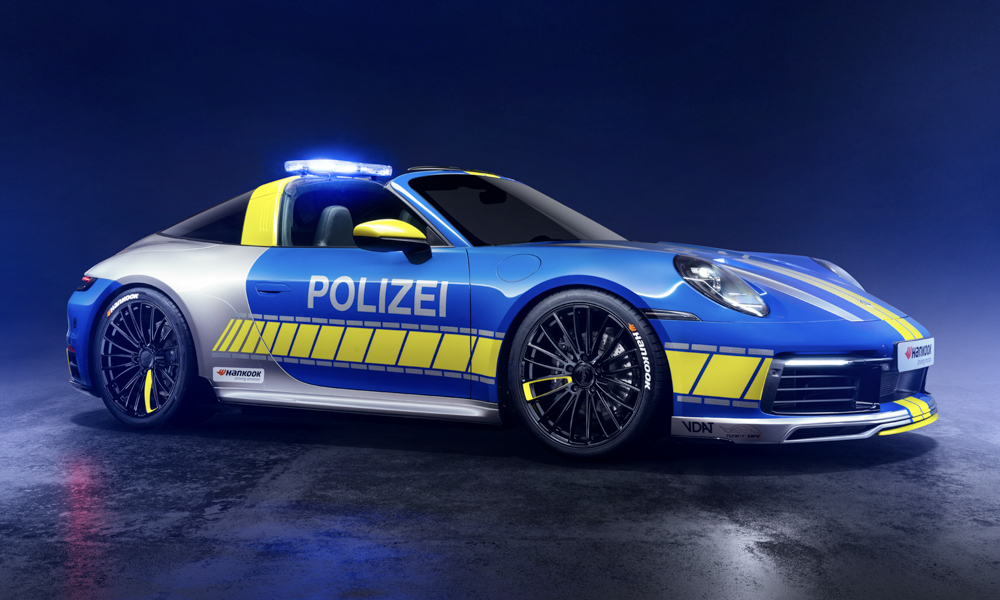 We've seen impressively fast police vehicles in the past ranging from Dubai's fleet of high-performance patrol cars, to the Nissan GT-Rs used by Japanese authorities to catch expressway speed junkies. But what about the equipment used in Germany to keep the peace on the high-speed autobahn network?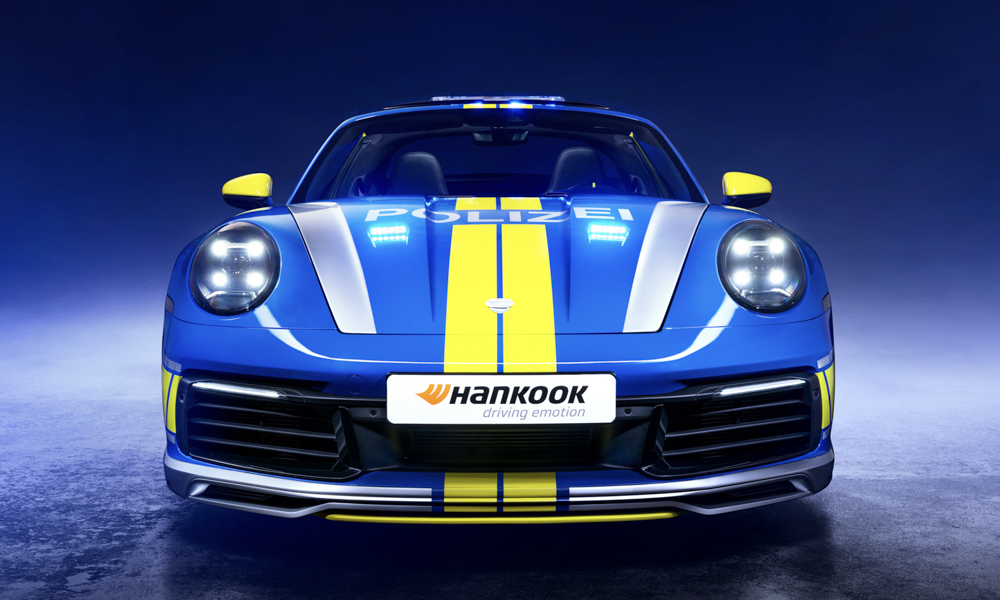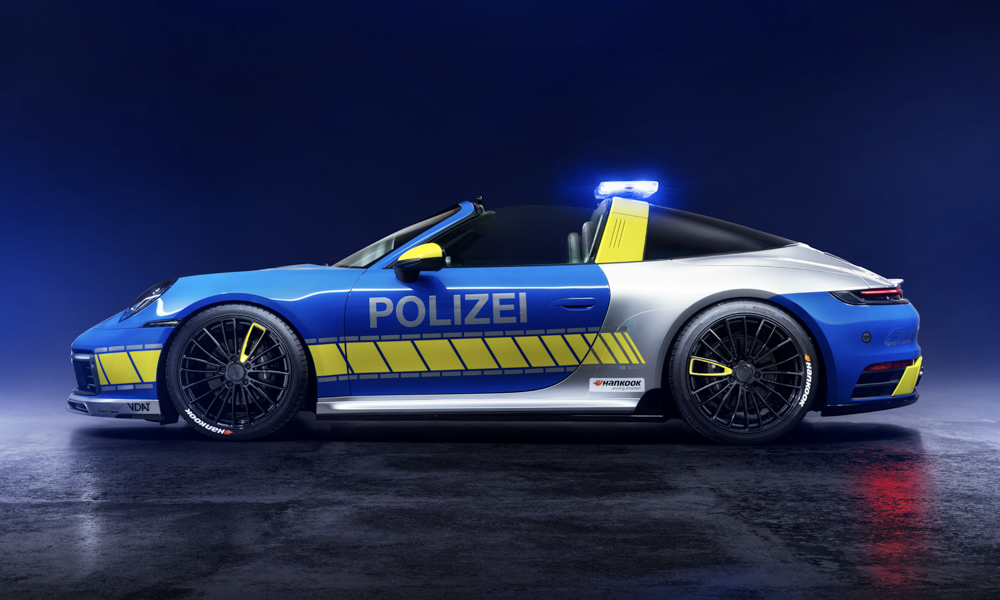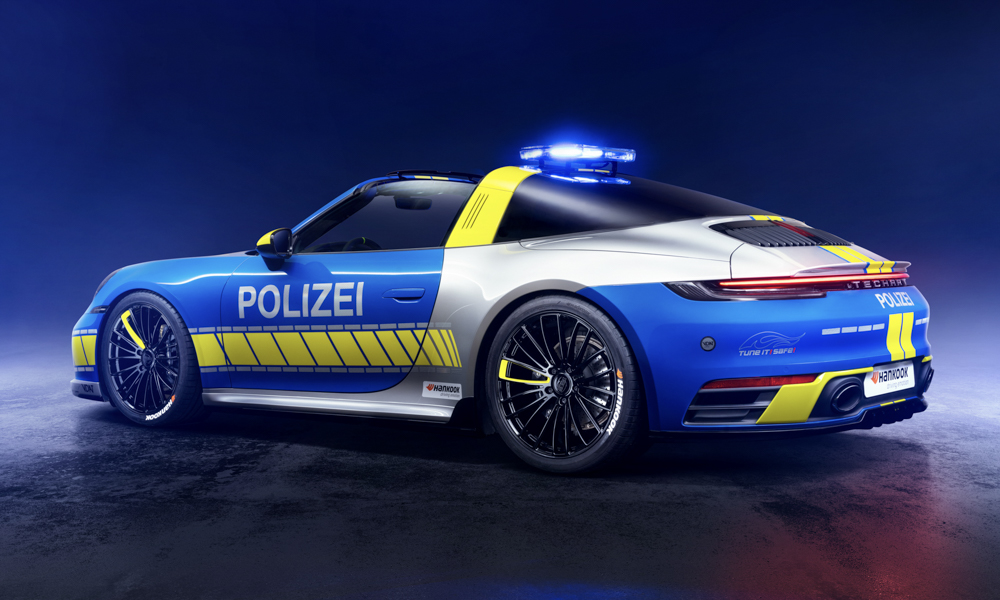 Even though this 992-generation Porsche 911 Targa 4 is decked out in the Autobahnpolizei's signature blue-and-yellow livery, it isn't meant to protect and serve. This is the result of a partnership between the German government and Porsche specialist TechArt for a program called "Tune it! Safe!"
This initiative is meant to promote safe vehicle tuning in the country. Apparently, counterfeit and illegal parts are growing in popularity, so it makes sense for reputable aftermarket companies to take part in this campaign.
Now, onto the car.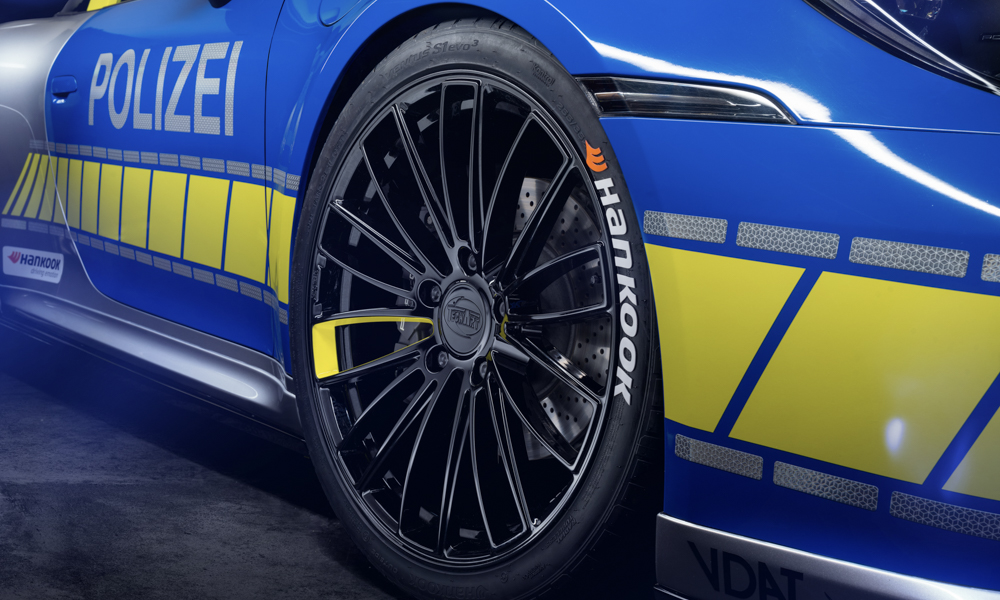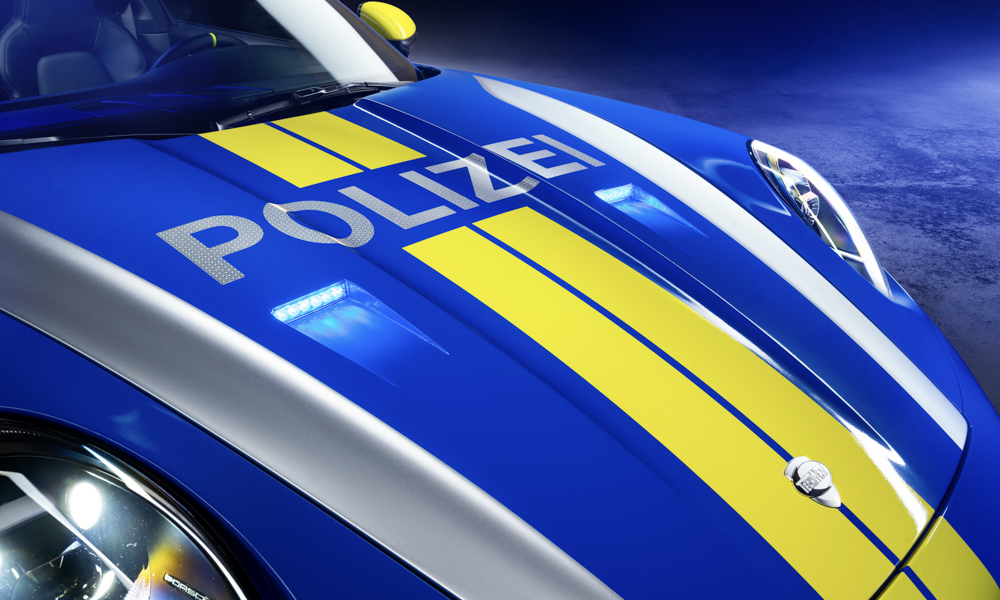 Unlike TechArt's usual balls-to-the-wall tuned vehicles, this Targa 4 uses the company's subtle Aerokit package and Formula V multi-spoke wheels shod in Hankook rubber. To complement the police livery, there is a lightbar on the roof and blinkers built into the carbon-fiber hood. Stance and handling are enhanced with TechArt Sport Springs, lowering the car by 40mm.
The interior receives a TechArt Sports Steering Wheel with a contrasting yellow centering line, and a perforated checkered-flag design to add a little extra flair to the cabin.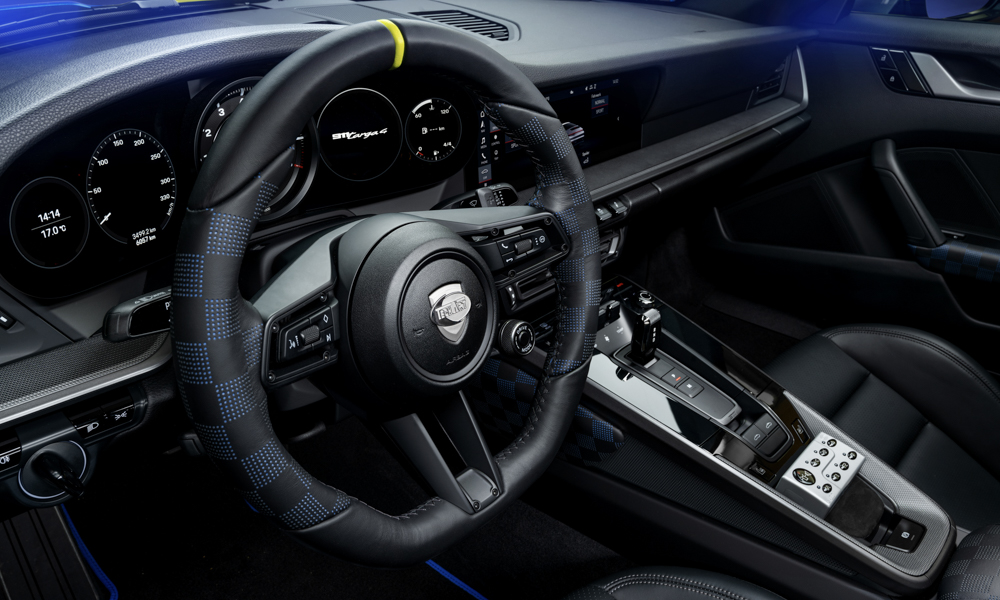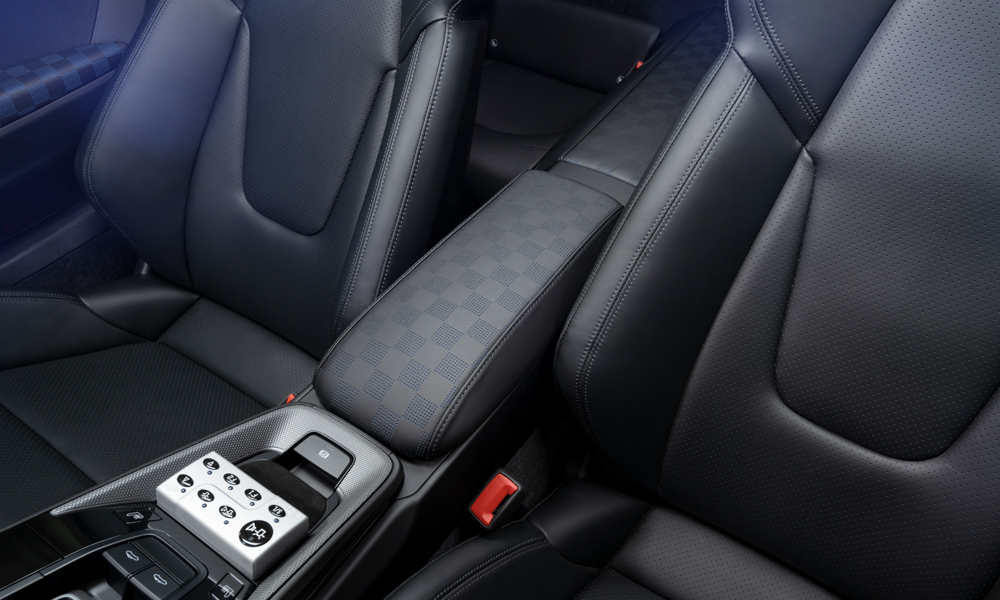 However, law-enforcement agencies won't be receiving this special police cruiser. But it's worth reminding everyone that substandard components and illegal parts (like blinking brake lights) have absolutely no place in your car.