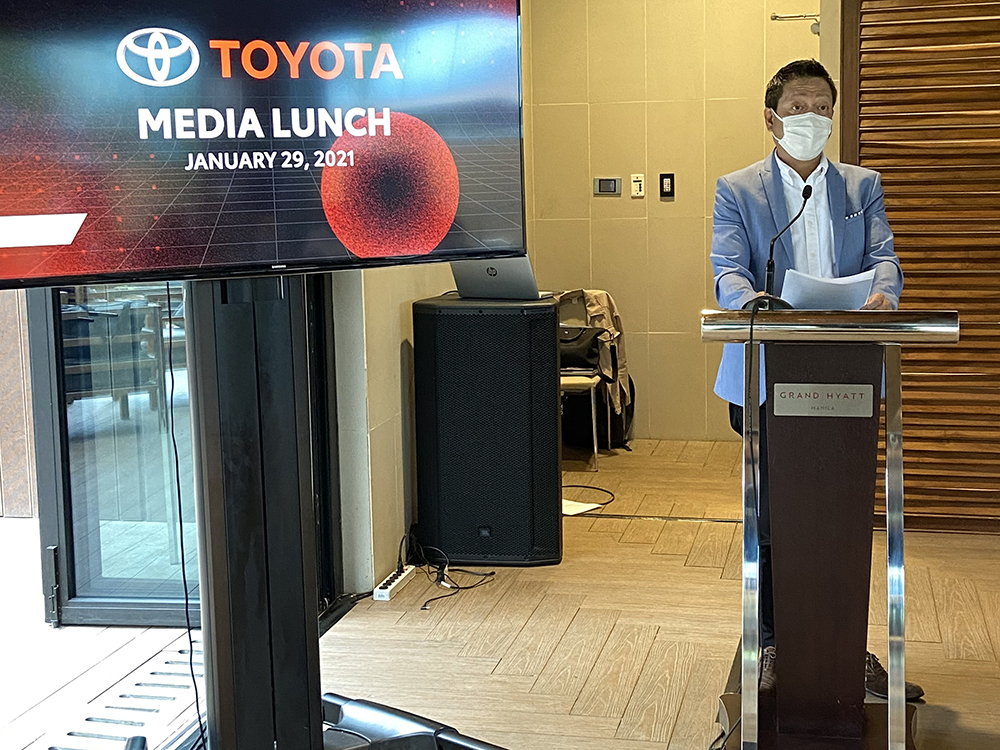 The year 2020 was inherently bad for everyone for obvious reasons. Businesses suffered and sales plummeted. In the automotive industry, everyone's performance was predictably worse than the previous year, but that didn't discourage the market's biggest player to come up with an optimistic forecast for 2021.
During a press conference today, Toyota Motor Philippines announced that it intends to sell 130,000 vehicles this year—a potential 23% increase from its total last year, when it moved 100,019 units (including Lexus). Equally encouraging is its projection of an overall industry total of 320,000 vehicles, a significant jump from last year's 240,000-unit aggregate.
"We are reasonably optimistic about the outlook for 2021," declared TMP president Atsuhiro Okamoto. "Macro indicators point to a return of economic activity, especially toward the latter part of the year. While we lost two months of sales in 2020, we will recover a full 12 months of sales this year. OFW remittances only declined by 2% last year, and it is expected that it will climb back in 2021."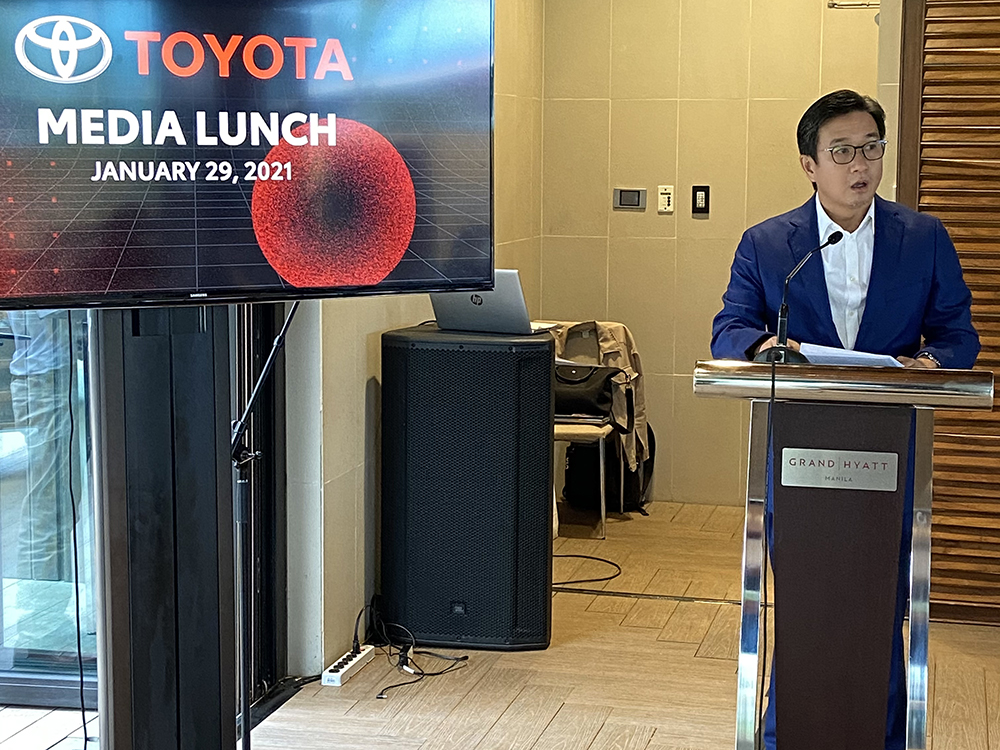 "We saw gradual growth from the lowest point in May," shared TMP chairman Alfred Ty. "We expect this increase to continue as Filipinos ease back into their daily routines and resume pursuing the life goals that had to take a back seat in 2020. We are optimistic that the worst is over. We see the economy improving, and that businesses will recover in due time."
But expectations need to also be tempered—especially if you take into account the Safeguard Measures Act, which aims to tax imported vehicles to supposedly protect locally manufactured cars.
"With the recent announcement of Safeguard duties, market recovery will be adversely affected and growth may be much more limited when provisional duties are implemented," Okamoto explained. "However, TMP operates on the basis of a combination of locally produced and imported vehicles. We will maximize efforts to promote sales of our Vios and Innova to cushion the impact of safeguard duties. We are counting on the support of Filipinos to buy Filipino."
Considering the new cars Toyota is launching in our market this year, we're confident the automaker will hit its "modest" target. Here's hoping for the best not just for TMP but also for the industry as a whole.