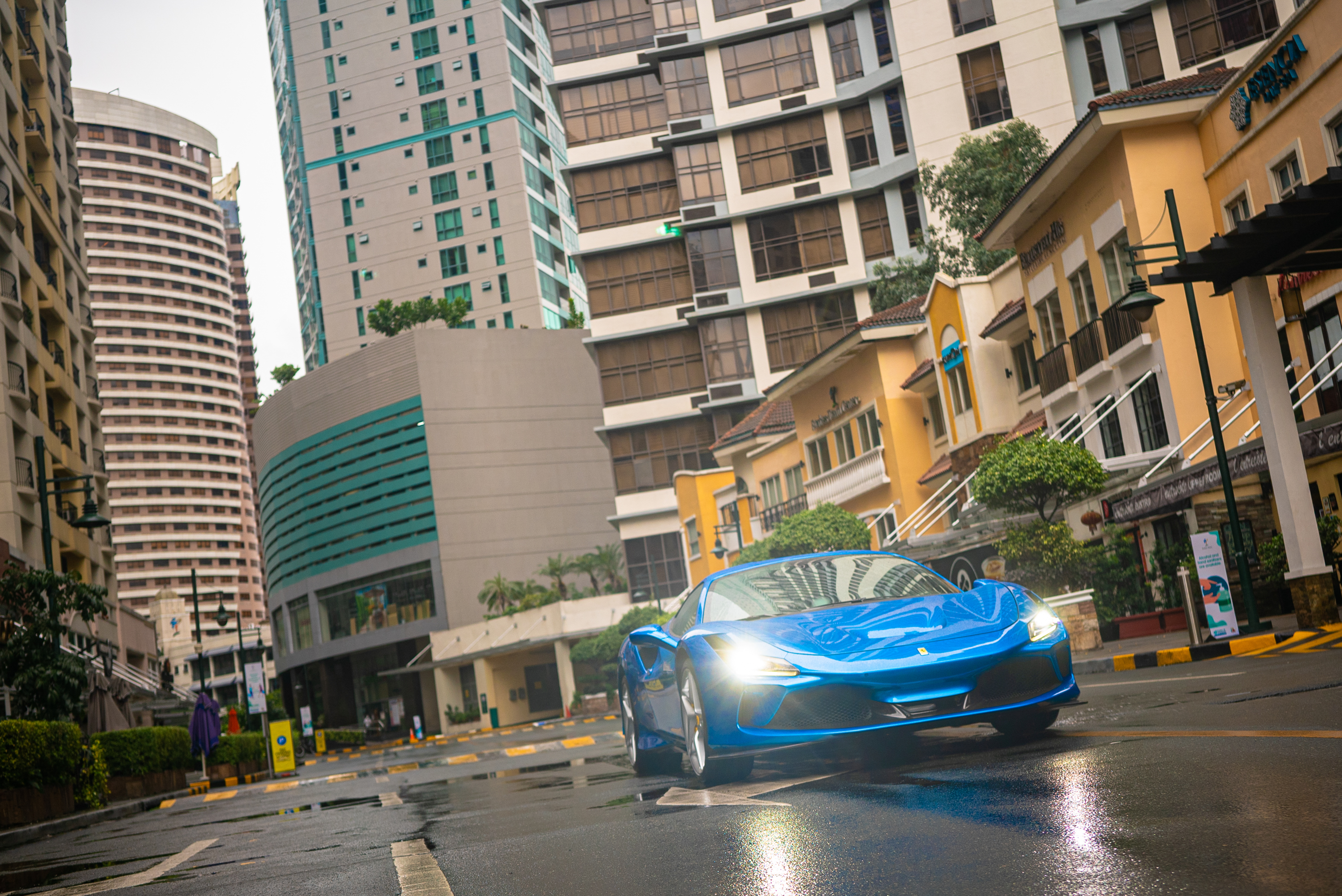 Motostrada Inc., Ferrari's official Philippine distributor just added another prancing horse to its stable: the majestic and powerful F8 Tributo. After delays brought about by the coronavirus pandemic, the much-anticipated local reveal of this supercar from Maranello has finally come.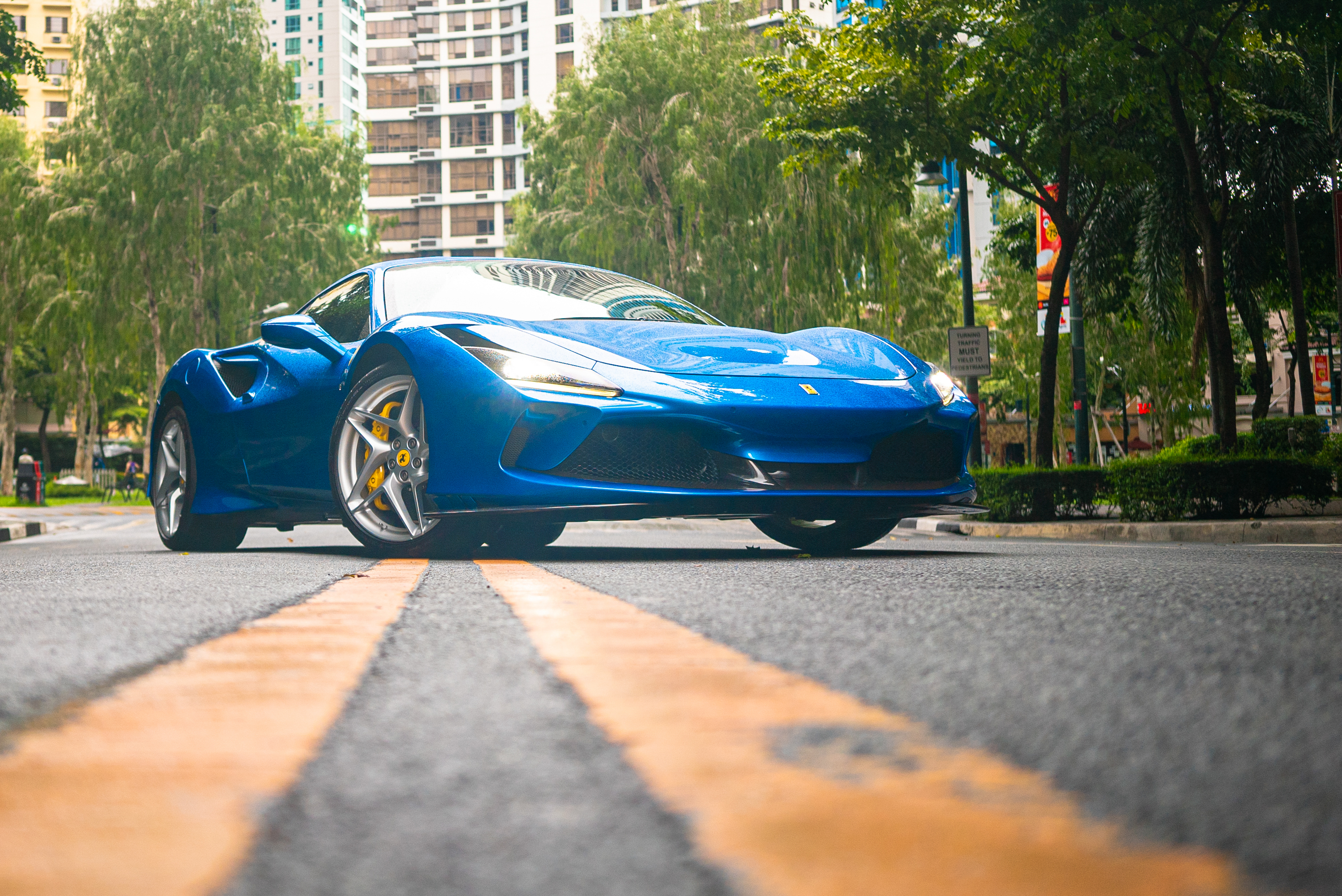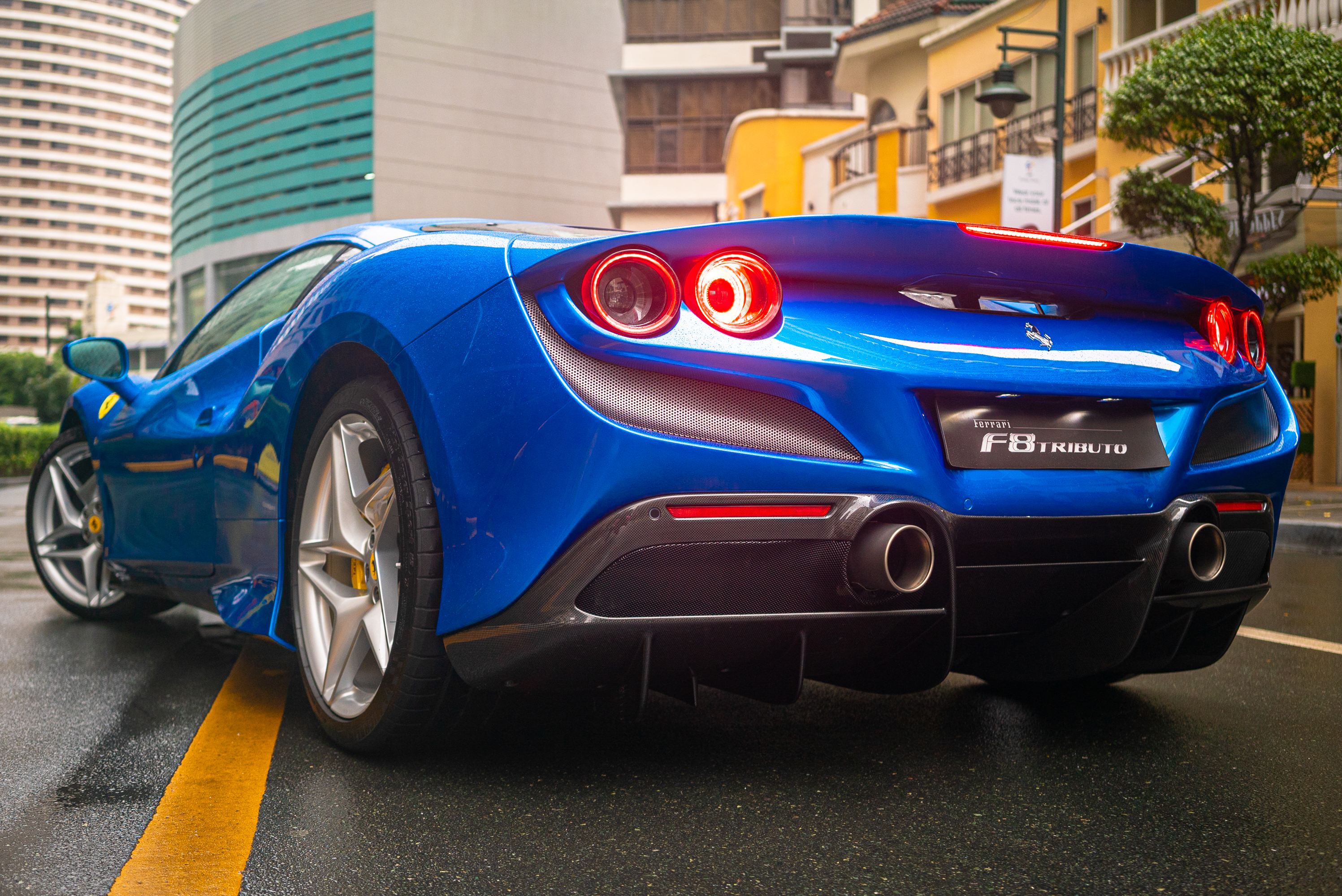 As expected with every new model Ferrari unveils, the F8 Tributo is an engineering evolution from its predecessor, the 488 GTB. This mid-engine marvel comes with the same burly 3.9-liter twin-turbocharged V8, but with an additional 50 horses and 10 Nm of torque, not to mention, zero turbo lag to boot.
This equates to an impressive 720hp of output and 770Nm of torque, allowing the F8 Tributo to gallop to 100km/h from a full stop in just 2.9 seconds and go from zero to 200km/h in a mind-blowing 7.8 seconds. All that power is transferred to the rear wheels instantly via a seven-speed Getrag twin-clutch gearbox. In fact, the F8 managed to beat the 488 GTB by half a second on Ferrari's very own Fiorano circuit, clocking an impressive 1 minute and 22.5 seconds.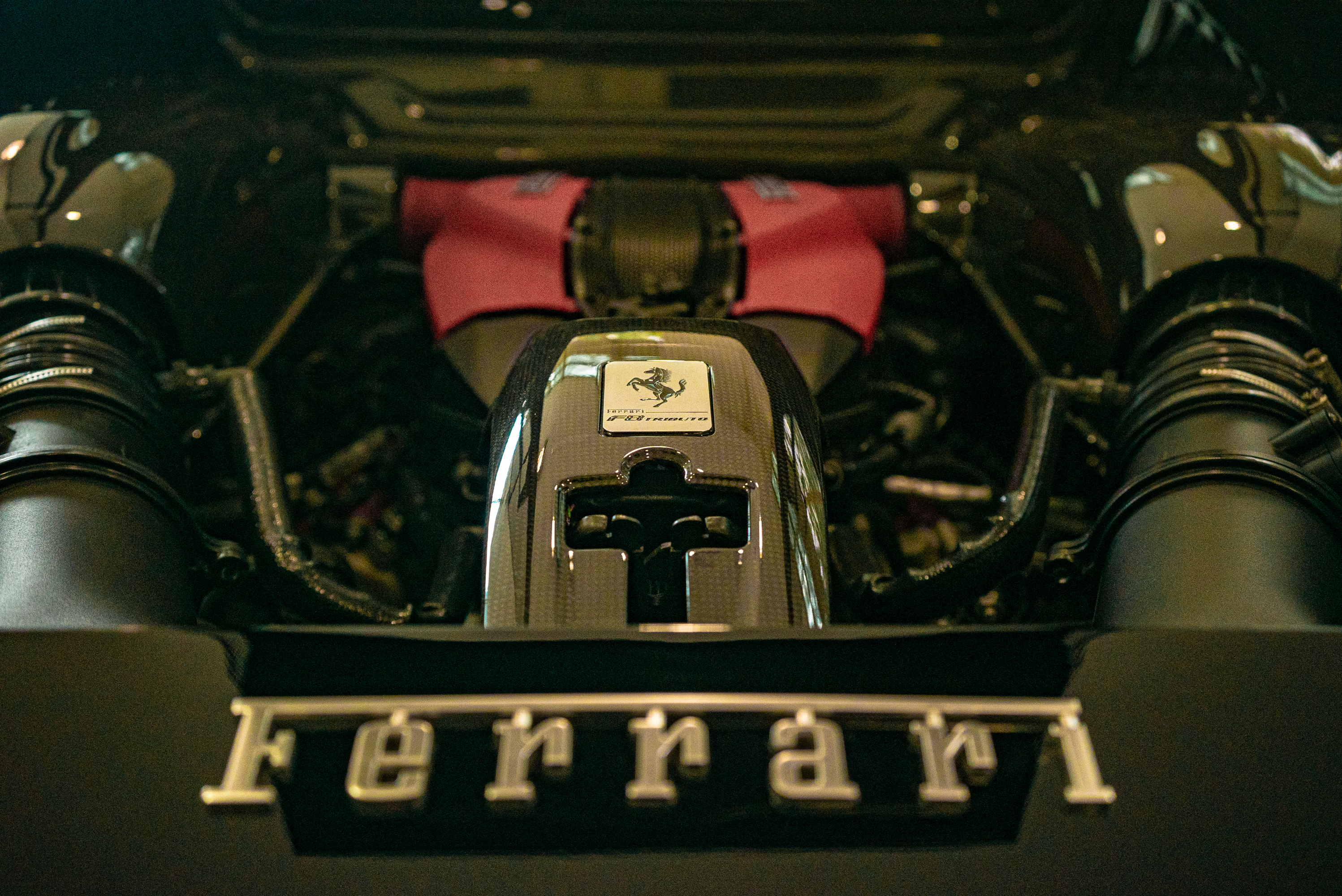 Performance has been enhanced as Ferrari made this supercar lighter than the 488 GTB by 40kg, tipping the scales at only 1,330kg (dry weight). Aerodynamic changes make the F8 Tributo 10% more efficient at slicing through the air. Furthermore, the body design and aero bits such as the Formula 1-inspired S-Duct (also found in the 488 Pista) and the rear spoiler and diffuser significantly increase downforce without any drag penalties. All these factors enable this beautiful beast to effortlessly grip through bends and reach a staggering top speed of 340km/h.
Onboard electronics also play a huge role at how the F8 Tributo flatters its pilot on the open road or race track. This hyper machine comes equipped with Ferrari's sixth-generation Slide Slip Angle Control (SSC6.1), allowing you to manage oversteer better and have loads of fun at the same time. Combined with a smaller diameter steering wheel, SSC6.1 is improved a notch higher with the integration of Ferrari Dynamic Enhancer Plus (FDE+).
Simply put, the incorporation of these features makes the F8 Tributo more composed and confident as it is pushed to its limits during cornering. Along with Ferrari's proven Variable Torque Management system across all seven gears, performance is intelligently managed and optimized every single time to deliver the best acceleration, control and driving experience possible, while keeping the all-important connection between man and machine intact.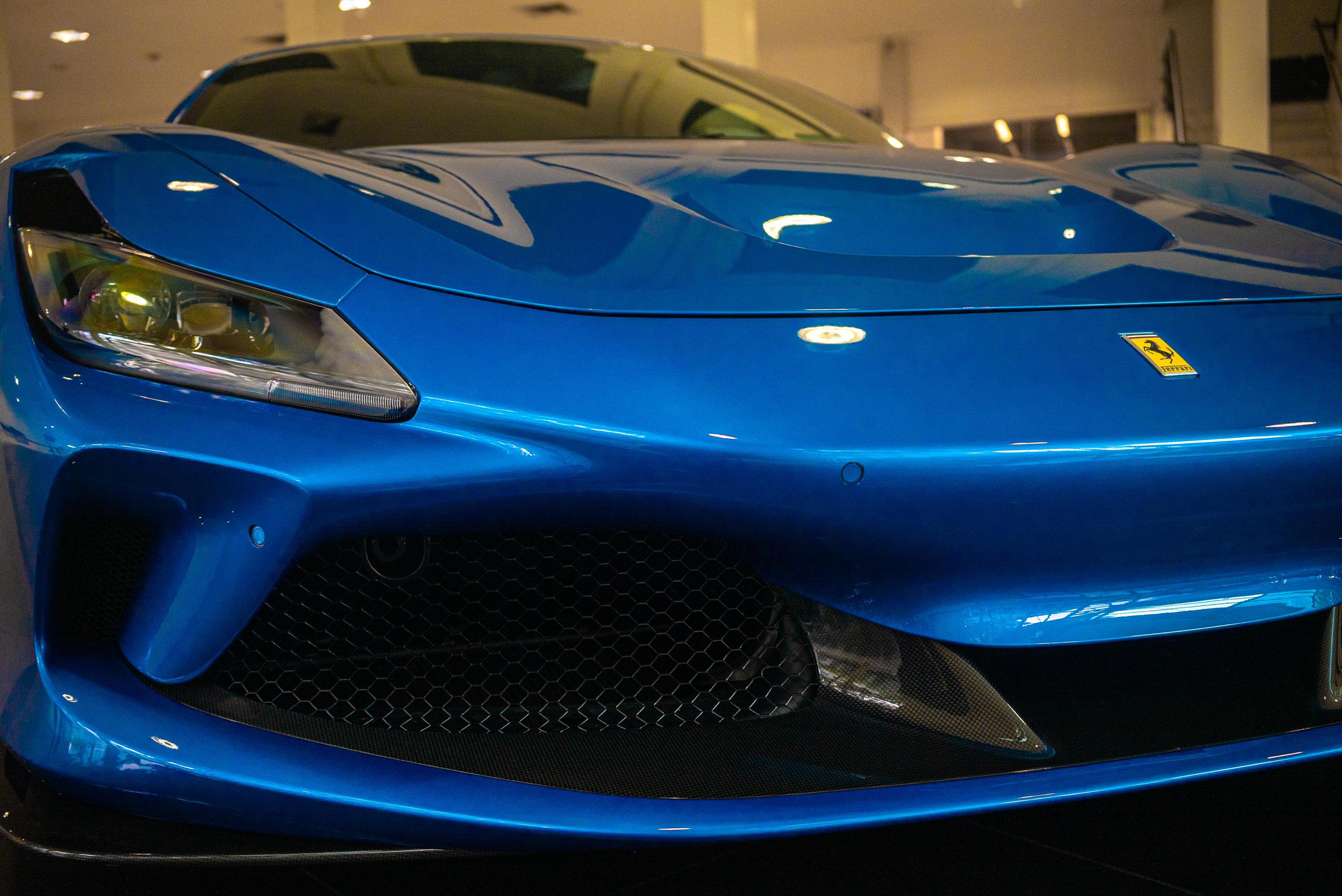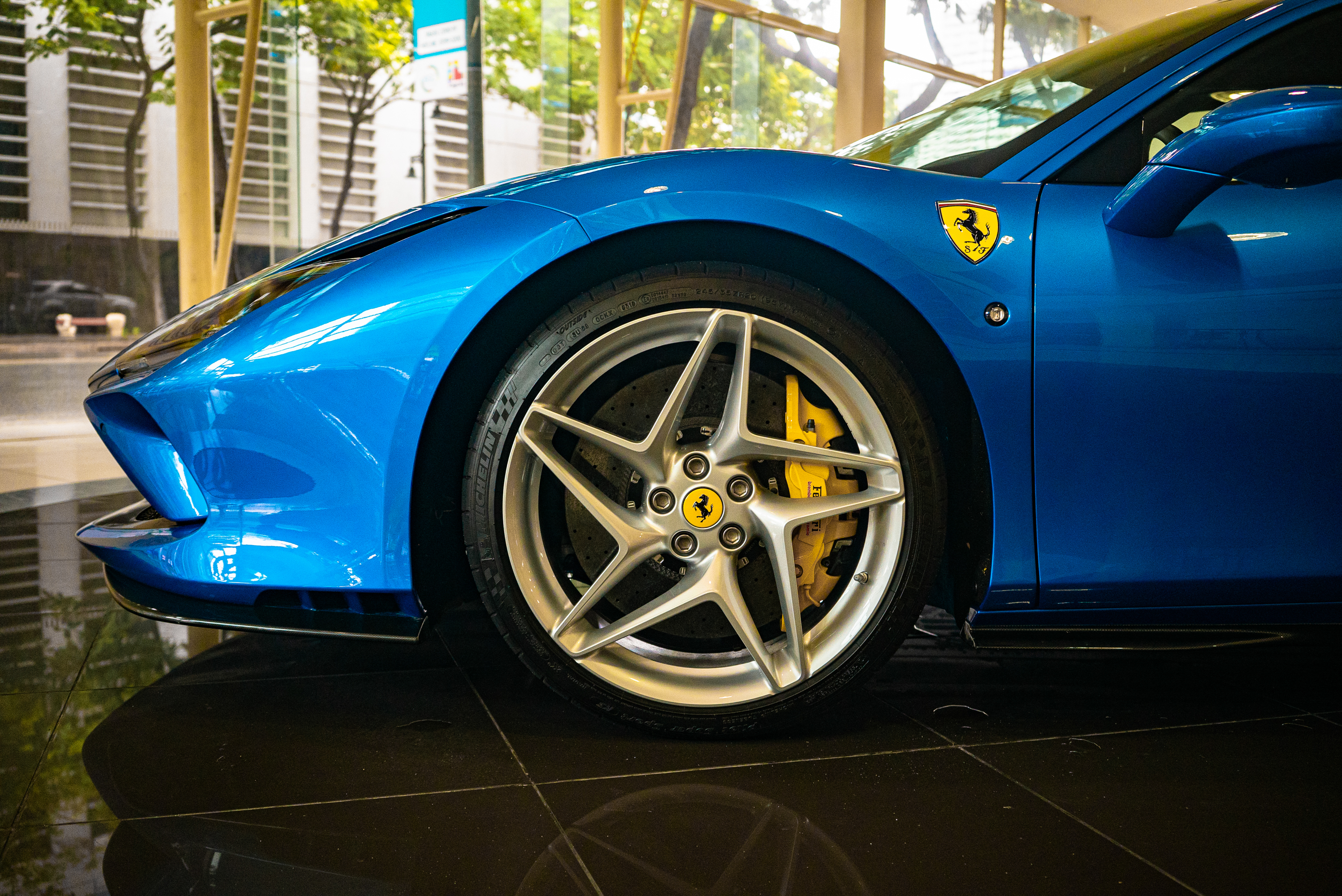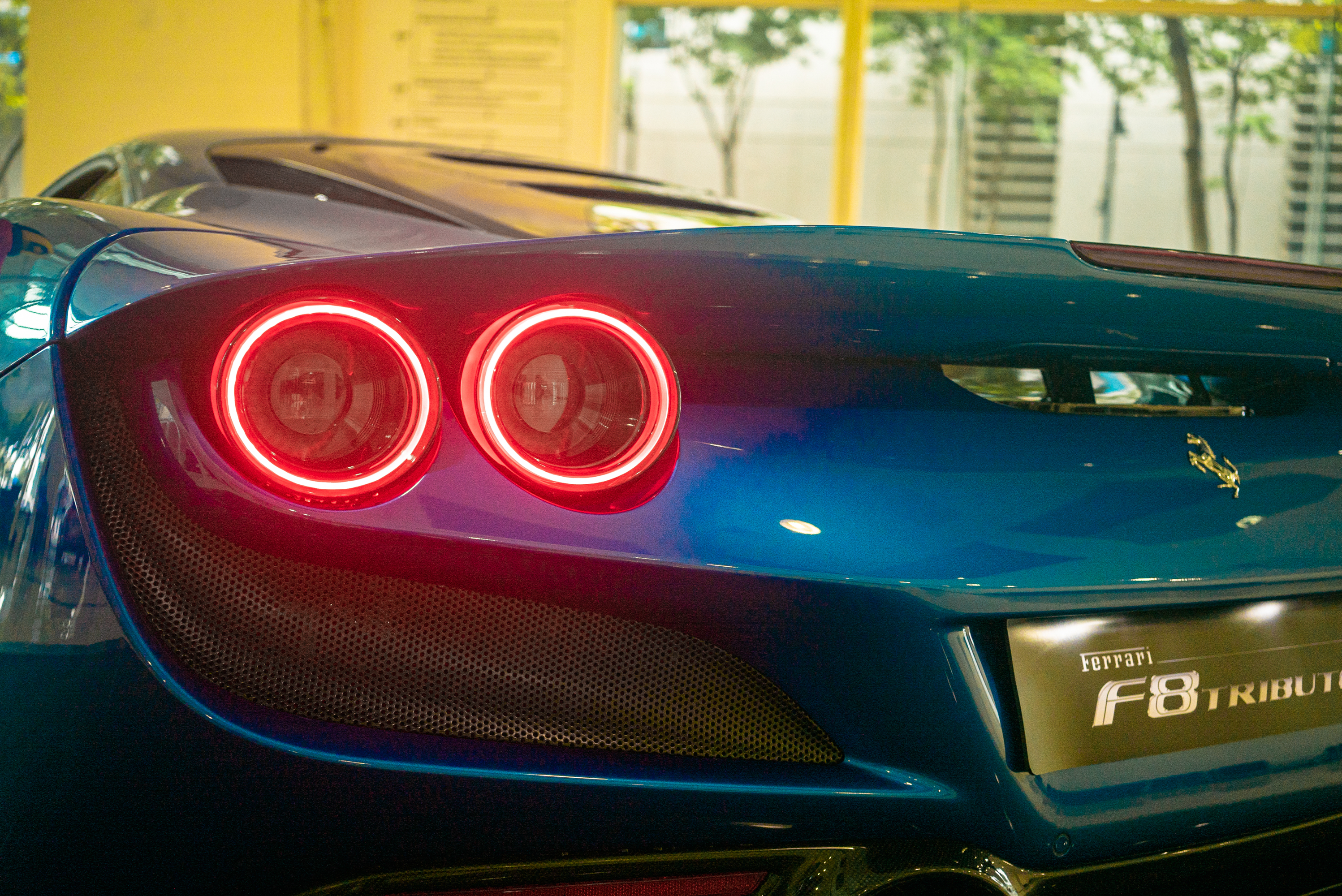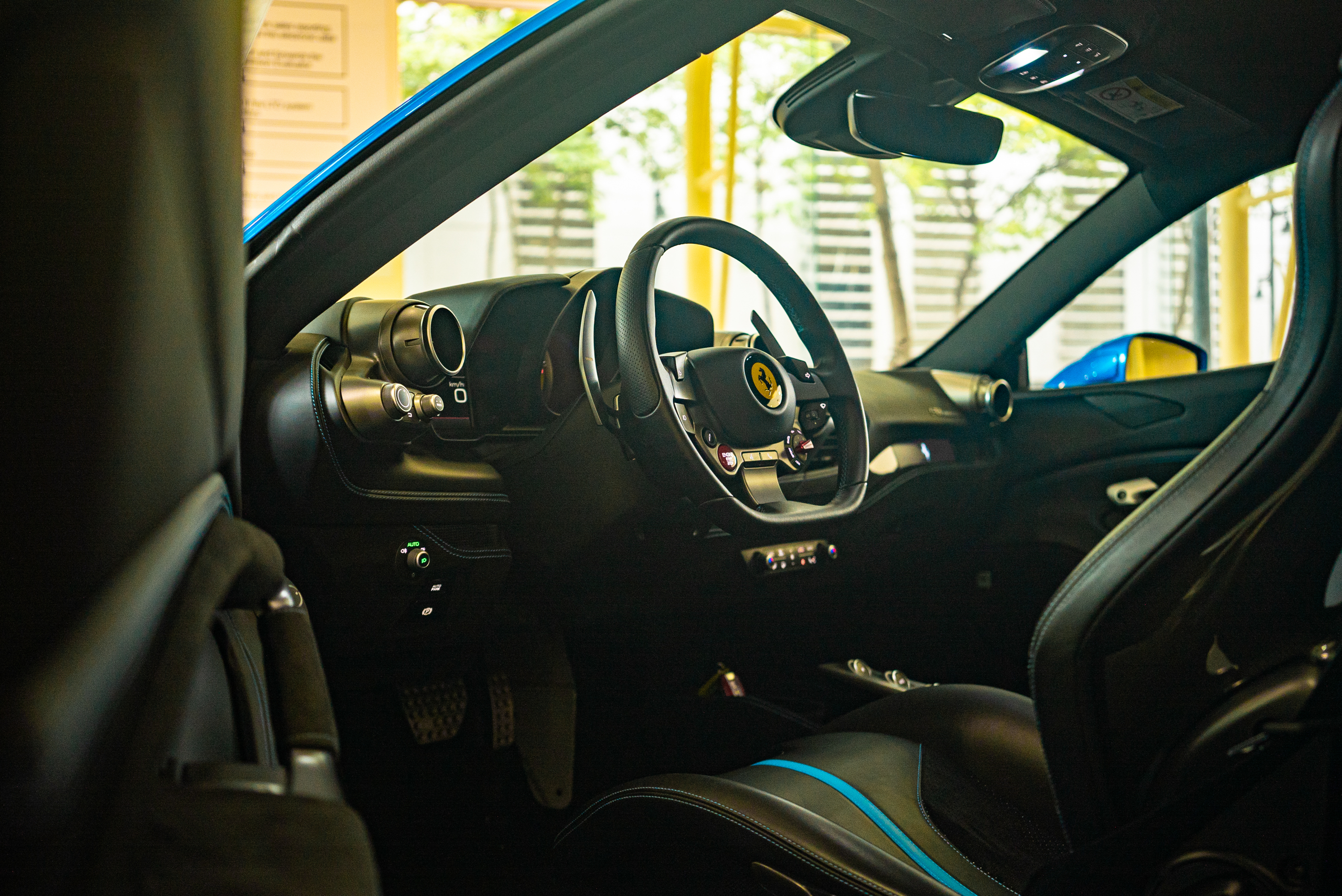 In the looks department, the F8 Tributo pays homage to the V8 roots of its creator. An immediate giveaway is the round quad taillights honoring Ferrari's lineage all the way back to the 308 GTB in 1975. The gorgeous V8 engine is displayed through a lightweight Lexan polycarbonate cover with three louvres, reminiscent of what is found on the legendary F40. Though the F8 somewhat shares the overall body profile of the 488, every panel design is fresh except for the roof and doors which are carryovers from its predecessor.
Another notable change from the 488 is the updated squinting headlights with corner air vents. These channel cool air into the front wheel wells to further improve brake thermal efficiency. The sleek dimensions of the F8's body rests on handsome 20-inch, 10-spoke forged diamond polished rims, wrapped in Michelin Pilot Sport Cup 2 tires.
The two-seater cockpit retains the typical sporty, ergonomic and luxurious styling found in recent iterations with minor changes and add-ons. These include an improved 7-inch infotainment display, new placement of air-conditioning dash vents, an updated climate control panel and a small touchscreen monitor for the passenger. A nice touch added for the driver is a shift light panel on the top section of the steering wheel, serving as a guide for accurate gear changes.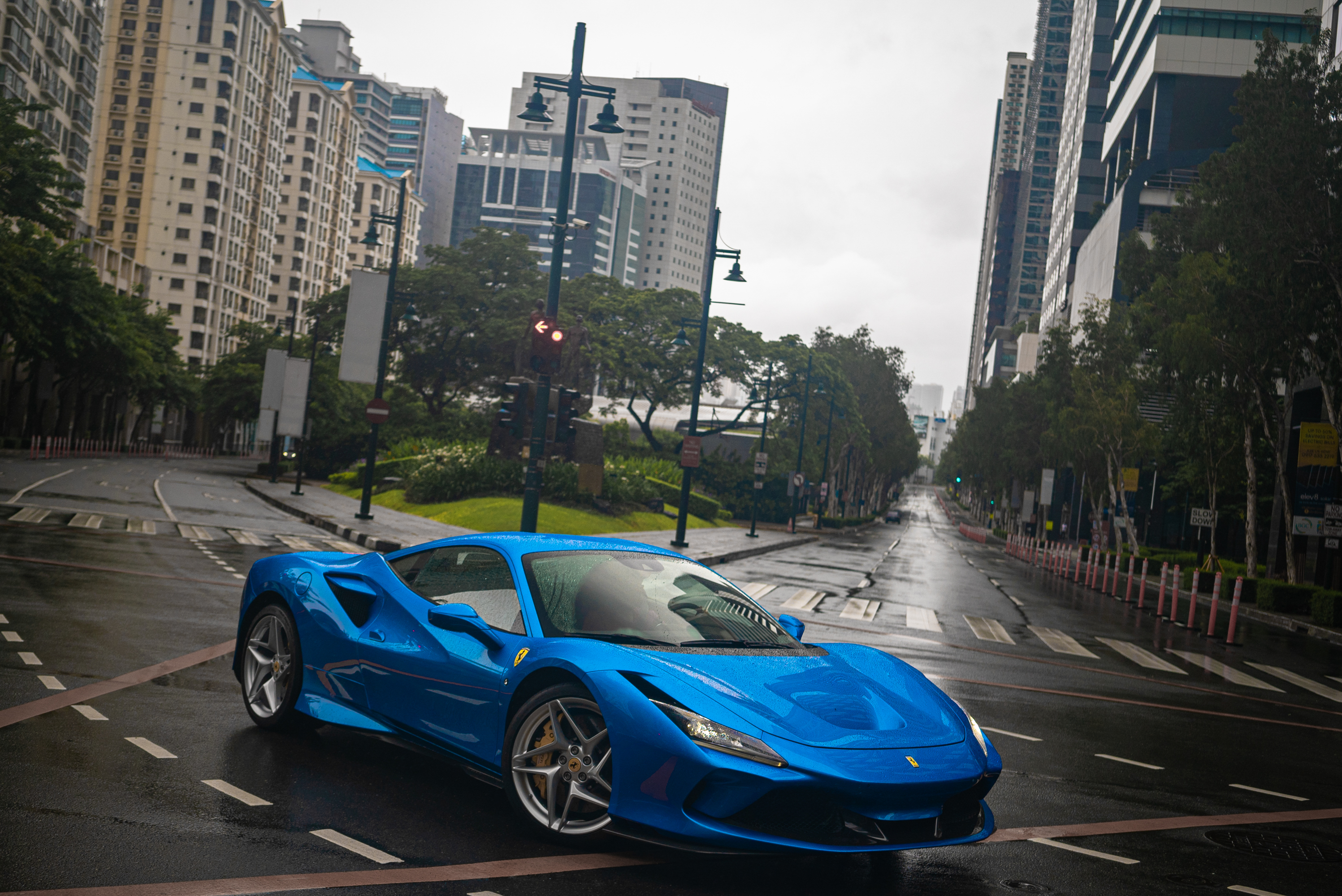 Indeed, the F8 Tributo is a symbol of excellence and heritage; a new benchmark of performance and usability in glorious Ferrari V8 form. As we also welcome the new president for Motostrada Inc., Mody Llamas Jr., we raise a toast to celebrate another milestone for Ferrari Philippines and its latest offering. Forza Ferrari!