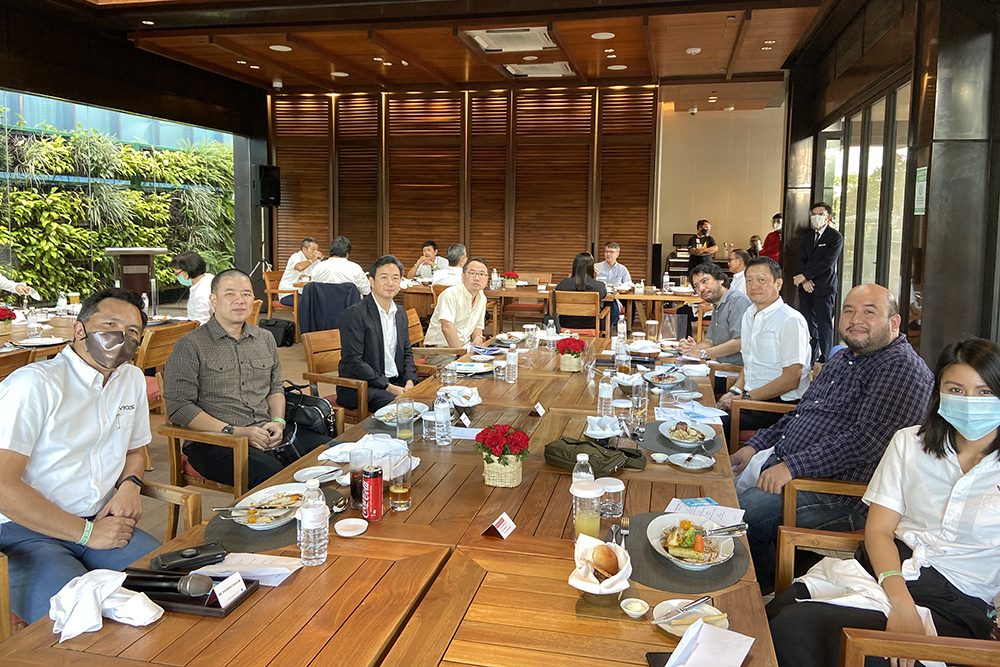 These are really weird times. On the one hand, you want to play safe and stay inside your home. Because, you know, you don't want to die from a deadly virus. On the other hand, you want to go out there and take back what you lost this year—normalcy and sanity rolled into one. Pretty sure you'll find countless people in the former corner and just as many individuals in the opposite one.
I used to be one of those overly cautious folks. You might recall I camped alone inside our office and refused to step out for two straight months. But then as soon as government allowed adults to roam around if they practiced social distancing, I ventured into the sunlight and half-filled restaurants. One half of me was petrified but at least the other half was happy—a far cry from when one half was totally secure but the other half was so depressed it turned to K-drama.
I'm almost sure some of you are judging me now for putting myself in harm's way just to have a hot meal, while others may be taking comfort in knowing they're not the only ones no longer hiding in their houses as recluses. Is it really possible to find the perfect middle ground here? If so, why isn't my very industry not encouraging us to attend physical events if it is truly safe to do so? Why is every automaker doing the same Zoom meeting to get in touch with us and let us know the car business is still alive and kicking?
Thankfully, Toyota Motor Philippines stood up and showed everyone how it was done.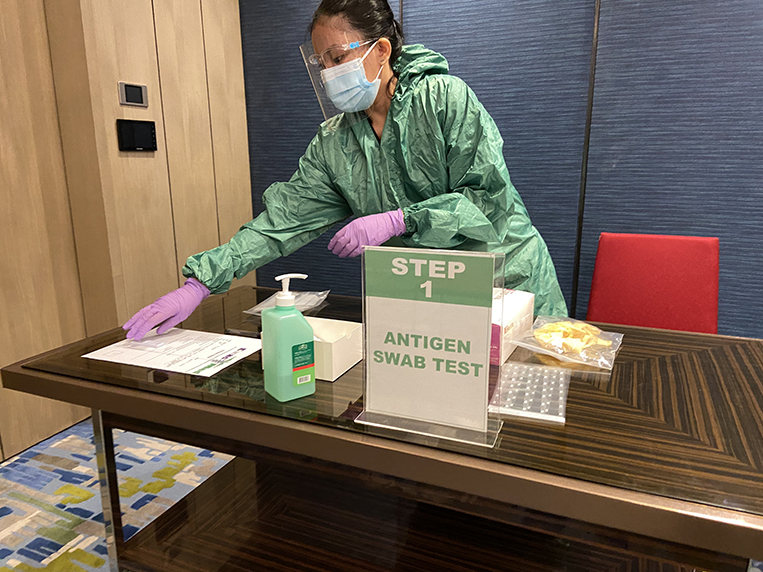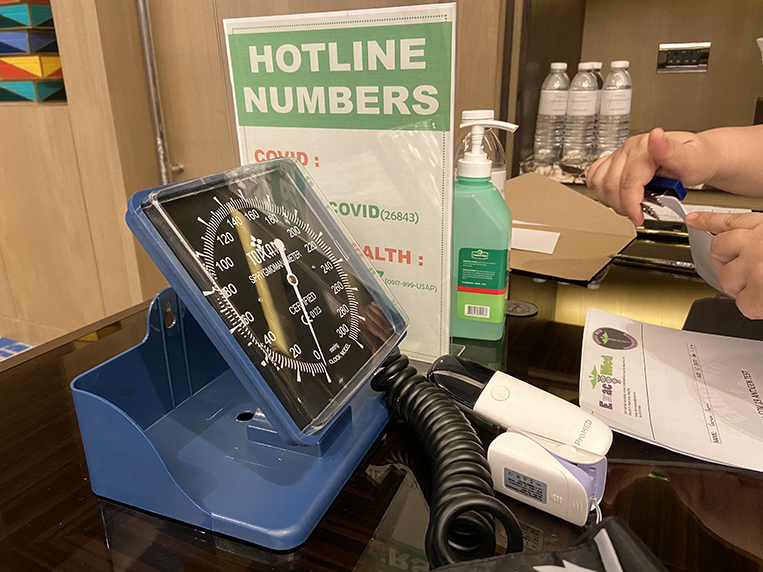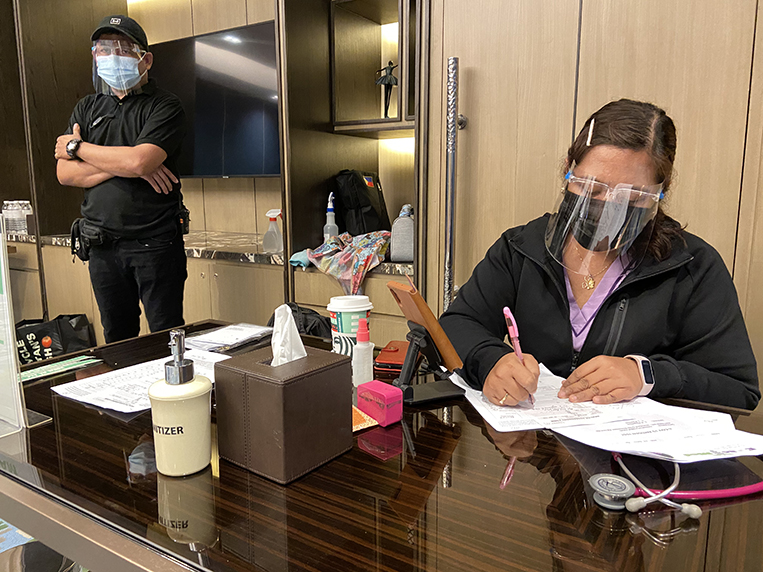 So I recently got an invitation from the country's leading car company to an actual gathering. "Media lunch with the president," the e-mail said. Yes, lunch. As in a face-to-face appointment and not another online chat. It was a "casual yet intimate" affair, I was assured, to be held at Grand Hyatt Manila's Pool House. Mix all the key words here and you have the ultimate come-on for guests already dying of boredom at home. Of course I said yes.
And then several days later came another e-mail: a detailed list of things I needed to do if I hoped to be accommodated at the venue. Specifically, a 20-minute antigen testing I had to clear just before the lunch. This gave me assurance that I would be in safe company during the event, but then it also worried me. What if I failed the test and came out positive with the virus? That would be the absolute double whammy—one, I'd know I was sick, and two, I'd probably be the topic while everyone got served the soup. Oh yeah, I'd likely get unceremoniously sent home, too.
The thought bothered me so much that I seriously considered backing out at the last minute. But nah, I couldn't continue living in fear. I had to go.
After the medical tests (I was also checked for possible blood pressure and respiratory issues), I received the golden ticket, one that told me I was healthy and that I was "fit to work." Let me repeat: All this was work.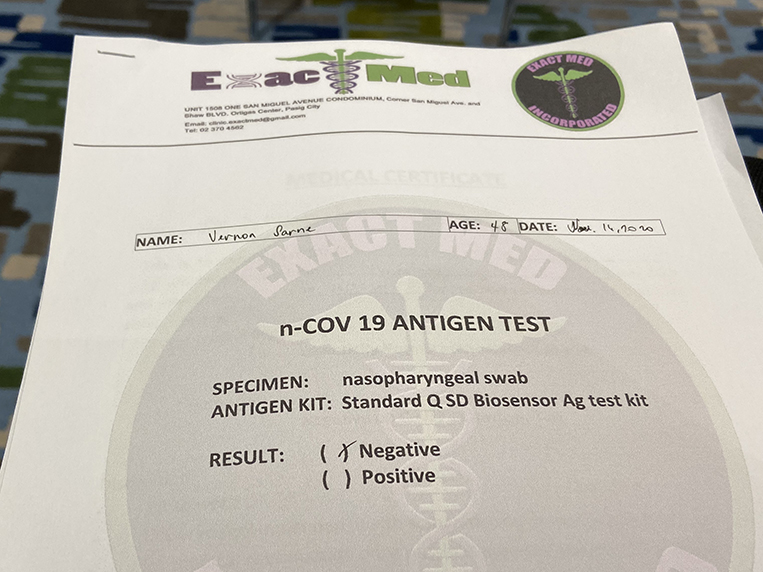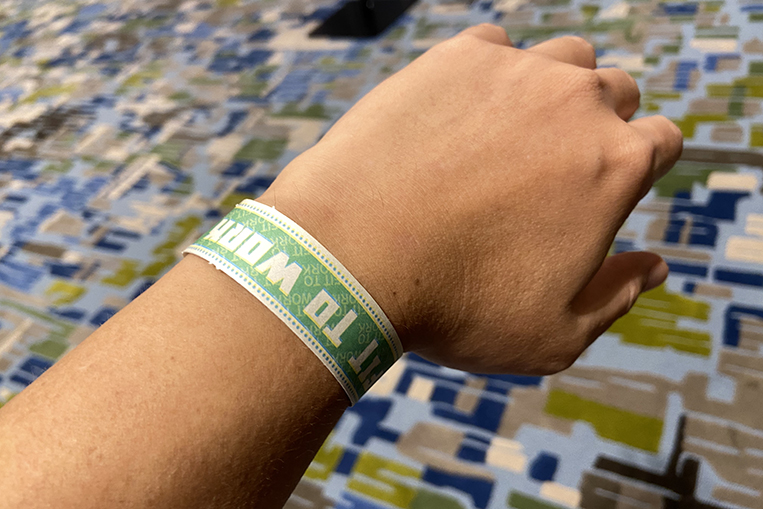 Not going to lie, it felt good seeing my fellow motoring editors again after what seemed like a full year. I wanted to give them a bro hug if I had been allowed to do so. But…social distancing.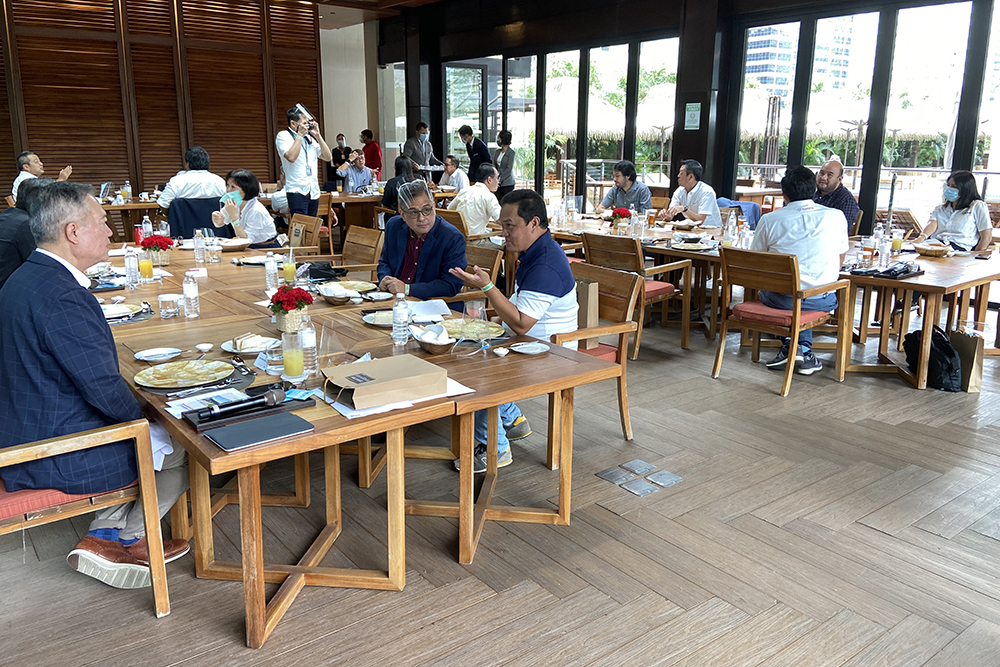 After conquering my coronavirus-related dread, I spent the occasion listening to these gentlemen basically promising us that everything was going to be okay where the economy was concerned.
"Toyota Motor Philippines supports the country's initiative to gradually open up the economy," TMP chairman Alfred Ty said in his speech. "We understand that we have to coexist with COVID while remaining vigilant and safe. We cannot stay in ECQ mode indefinitely. We need to take small steps in line with the guidance of the government. We believe that it is our role to be drivers in restarting the economy. It is our goal, through this activity, to experience for ourselves the reopening of the economy. We can go out, dine with friends or hold business meetings physically and safely. With your help, we would like to promote awareness about the big role of the automotive industry toward economic recovery. We would like to send a message of hope that while there are continuing challenges brought about by the big-volume reduction, the automotive industry is doing its best to gradually recover production, sales and service."
"The resumption of full operations in Santa Rosa is very significant for us," GT Capital Auto Dealership Holdings chairman Vince S. Socco proudly declared. "It not only means that Toyota has reopened its doors, but that it is—together with the rest of the automotive industry—lending its support to the revival of the Philippine economy. This is the story we would like to talk with you about over lunch today. The need to support economic recovery and the role that the automotive industry plays, particularly local production. Our operations in Santa Rosa, as Mitsubishi's, have a multiplier effect on the economy, and that is why it is a very vital part of the restart of the manufacturing industry. Our entire supply chain of 55,000 Filipinos—factory workers, local suppliers, logistics providers, dealers and business partners—is all depending on the increase in local production and overall sales."
"I had heard it was more fun in the Philippines before I came here," TMP president Atsuhiro Okamoto shared (he took on the post only in January this year). "So I was looking forward to many exciting experiences like going to Boracay or El Nido, and playing golf. But I never imagined it to include a volcano eruption and a global pandemic. But I am thankful for this experience for it has taught us a lot—what we can actually do, how we can become even tougher or more resilient, and how to survive. During this time, we've seen how we can start the impossible. I did not know where to start, but one thing is ingrained in Toyota DNA: Family takes care of family. So when this pandemic broke out, we made it our top priority to ensure health and protection of our team members. TMP took steps to preserve the jobs of team members, which many companies cannot do under these difficult times. We did it by assigning production team members to do kaizen activities, equipment maintenance, workplace safety and even mask production."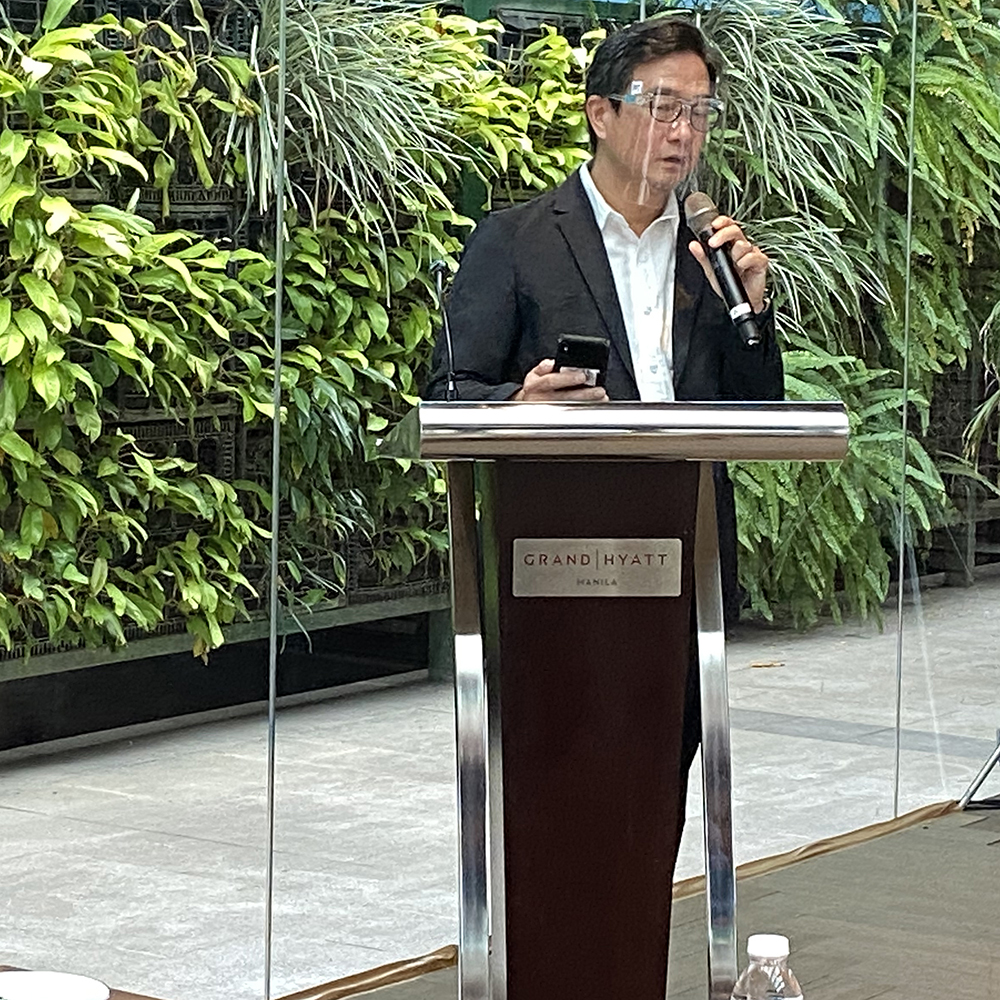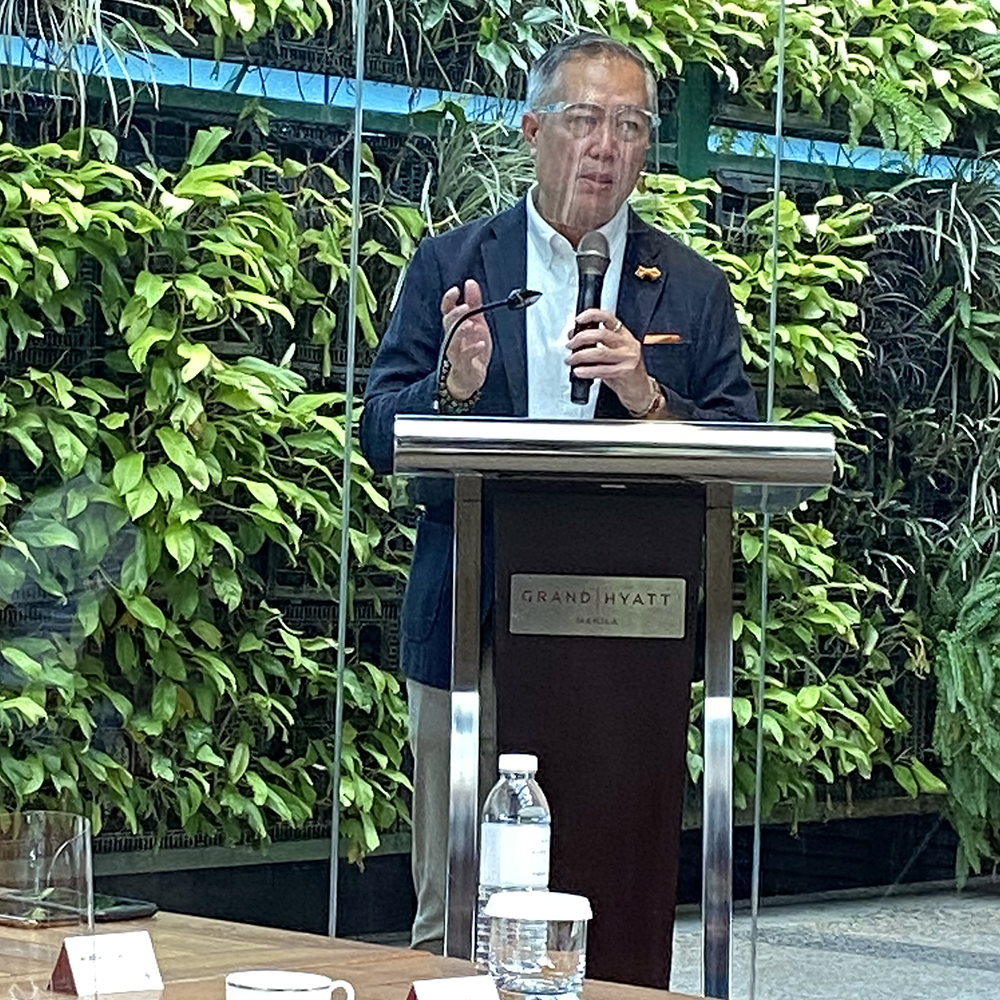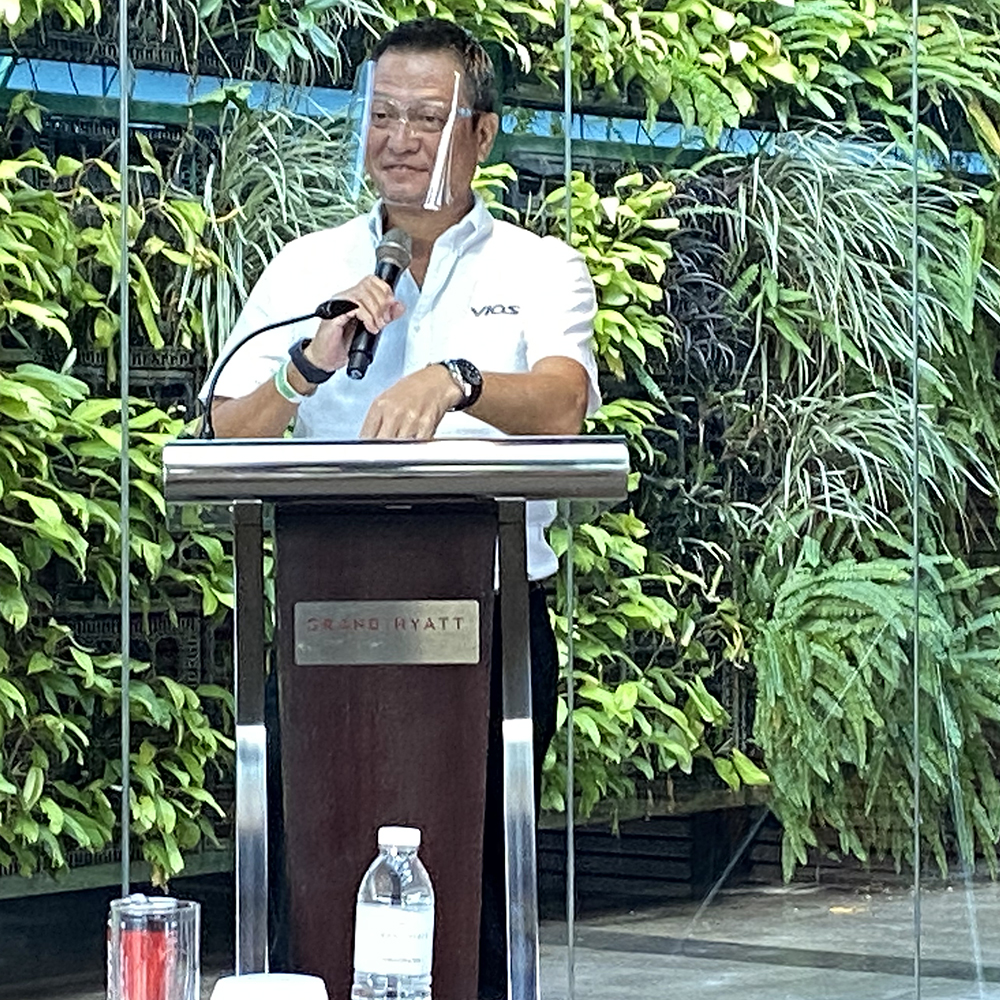 With Christmas just around the corner, more and more people will be lured out of their homes in spite of the pandemic. Is that a safe thing to do? I do not have the answer to that, but Toyota has shown me that there's a safe way around this. Sure, let's do business and meet together when we need to, but please do not throw caution to the virulent wind.
In other words, just make sure you're fit to work, fit to shop, fit to dine out. You deserve to live your life, but those around you also deserve to preserve theirs.