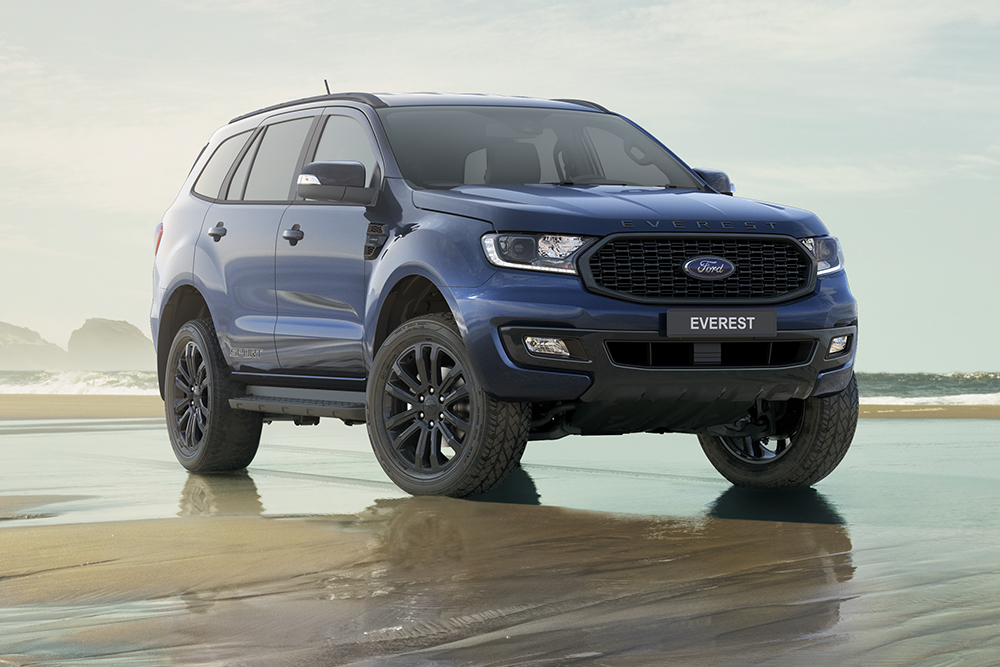 Because the world is this giant coronavirus mess right now, we're not allowed to mingle with each other until a vaccine is available. As in we can't assemble together to go to a concert, watch a movie, attend a church service or, yes, personally witness a car launch. In fact, we're still encouraged to keep working from home. It's how the Zoom videoconferencing app has gotten so popular the past couple of months.
This is the backdrop against which Ford Philippines invited me to join its "digital launch" of the new Everest Sport (which took place today). Now, by digital launch, I thought the automaker meant actually holding a physical unveiling event somewhere—organized by a small production team—and feeding the proceedings to the media through some online medium.
I was wrong. Here's what really happened.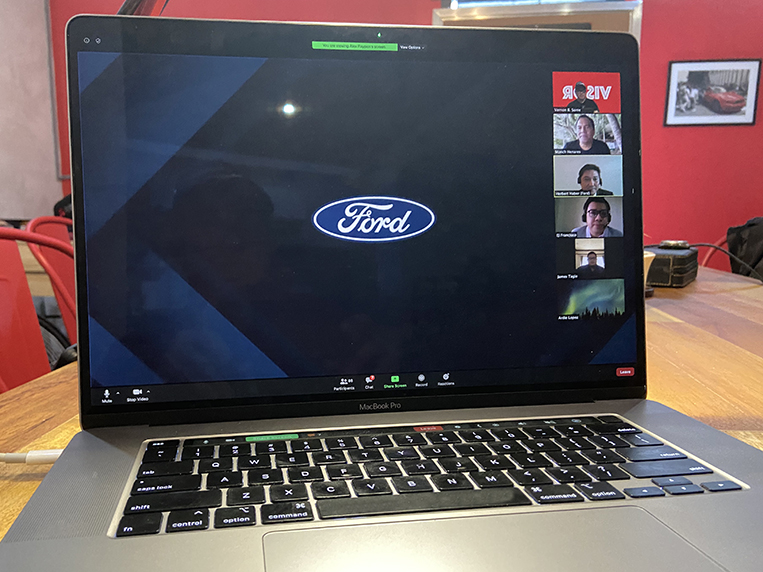 In the days leading to the "launch," Ford's PR agency secured my confirmation to participate, provided me with the Zoom link to click on, and even gave me a GrabFood voucher worth P400. "Lunch on us," they happily announced. I'm not entirely sure what went on in the meeting in which they decided on the amount. I suppose it's just the right sum for a proper meal with some dessert on the side. Or maybe they didn't want to round it off to P500 so it would look like there was an exact method to the figure. Whatever. My first and only thought after reading this part was: "The industry I cover really thinks journalists need to be greased fed so we'll say yes to an invitation." Can't blame them. I guess we earned the reputation.
The call time was 11am. I stopped doing other stuff at exactly that time and logged on at around 11:03am. The nice thing about this was that I didn't have to set aside at least 45 minutes to drive to the venue and find a parking slot. Which meant I saved time and money. Also, I didn't have to put on a pair of pants.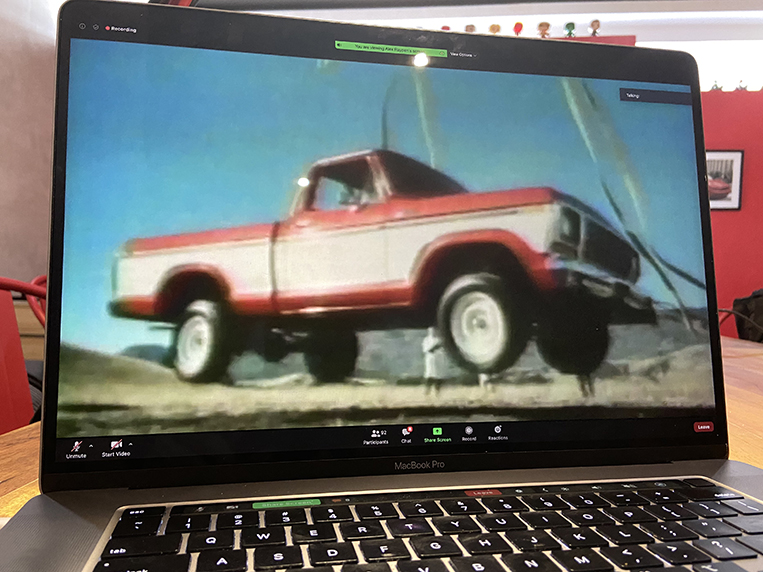 Most everyone was punctual. I mean, you'd have to be a total douchebag to show up late to a Zoom session—you have no traffic congestion to blame after all.
There was some casual banter. After EJ Francisco, Ford Philippines' spokesperson, had taken note of the headcount—more than 70 people, including dealer principals—he proceeded to start the program, kicking things off with a brand video before introducing the main speaker, company president and managing director PK Umashankar.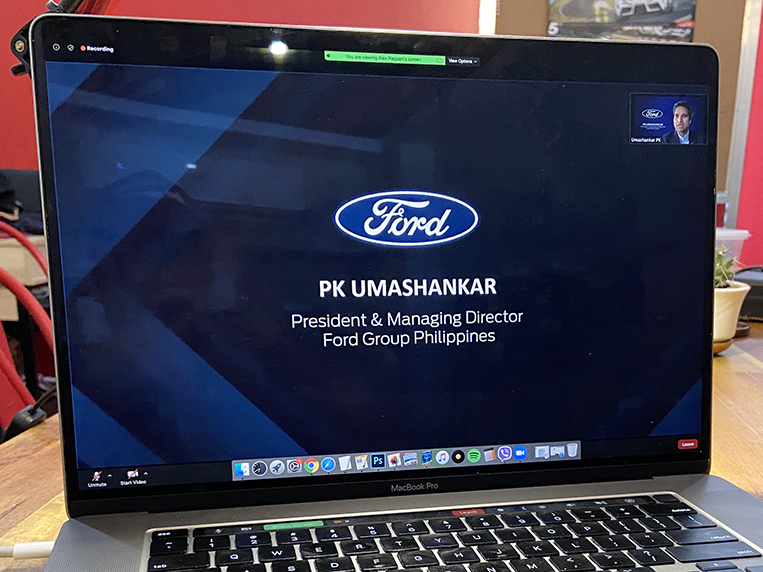 The executive then went to work and showed us what was essentially a PowerPoint presentation his PR team could have just e-mailed. But hey, a small talking head in the upper right corner did spice things up, I concede.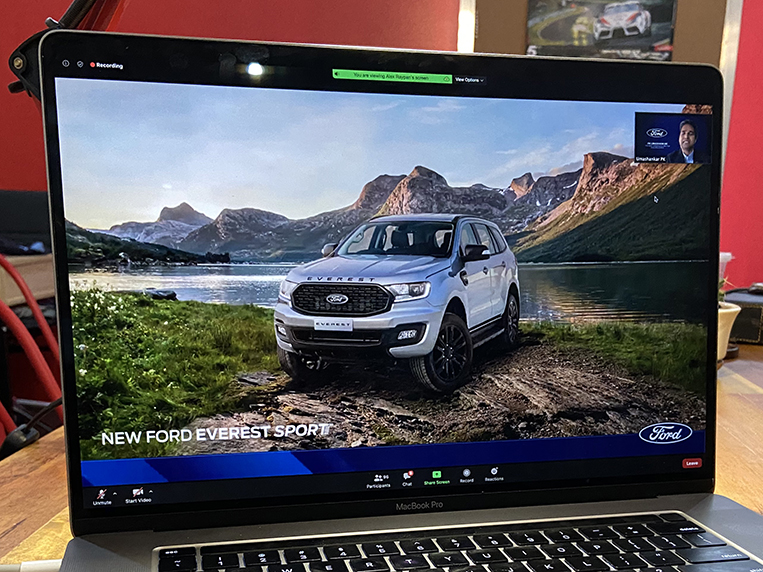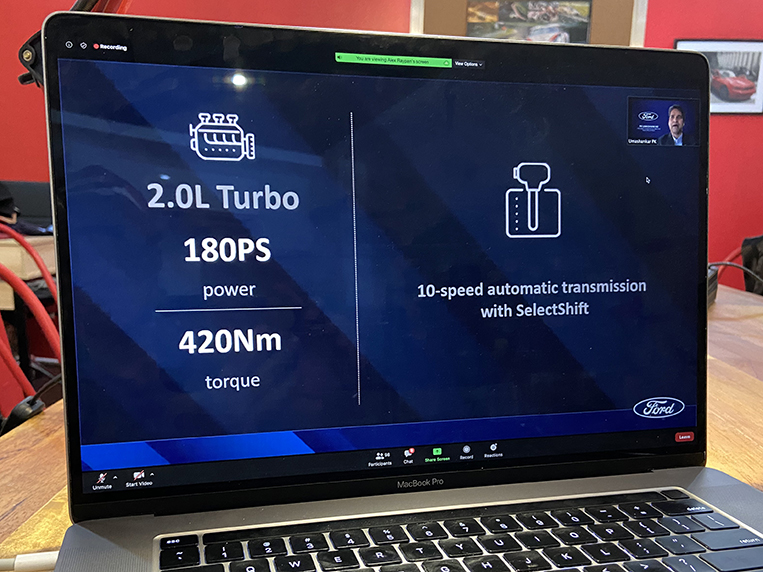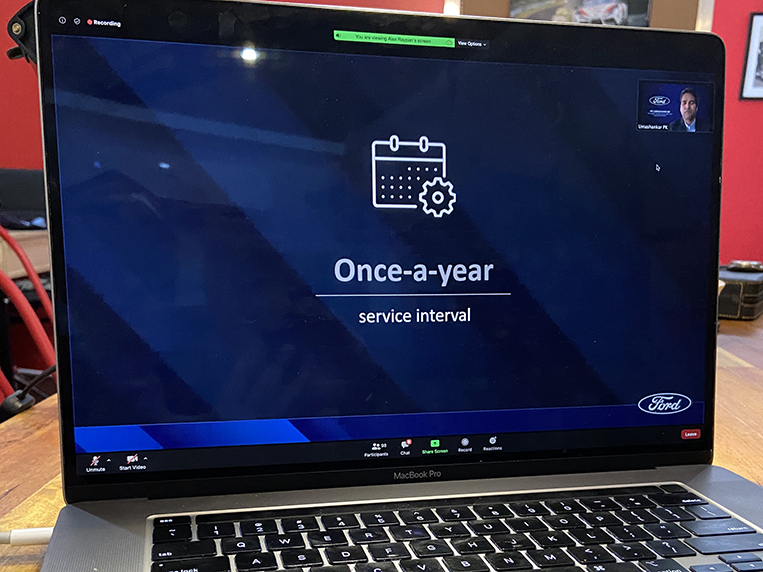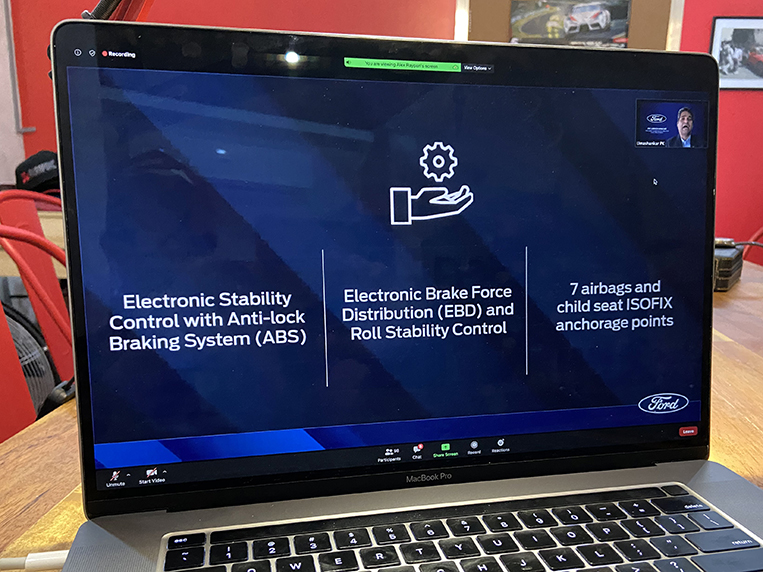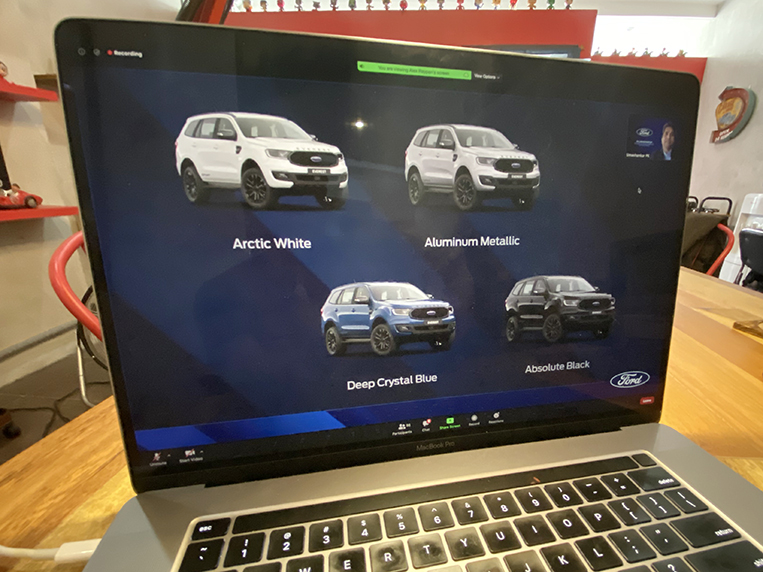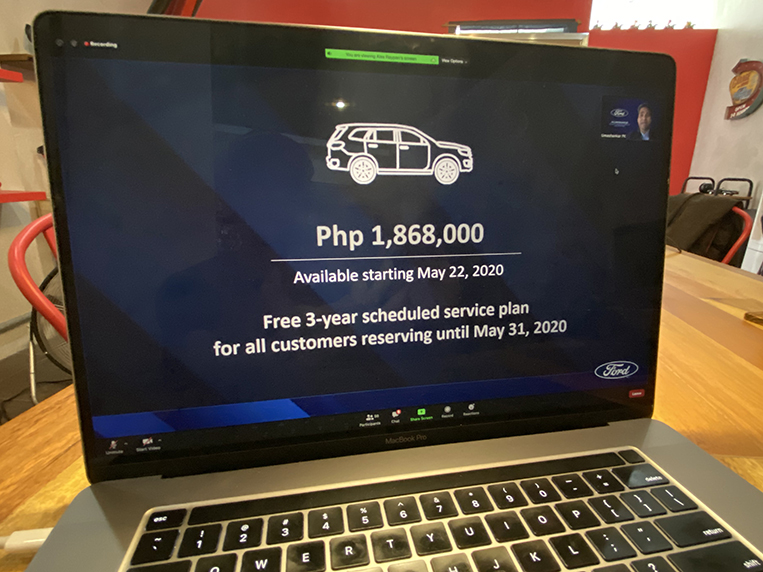 After the slide presentation, they played the vehicle's TV commercial. Just the brand's cute way of letting small, independent websites know what they'd be missing in terms of advertising placements.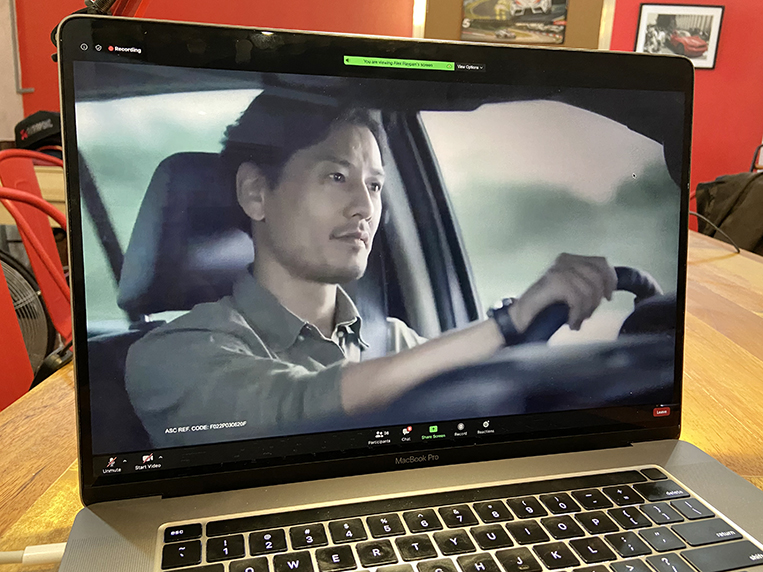 And then there was a Q&A segment, in which we asked questions whose answers could mostly be found in the press release sent to us after the program.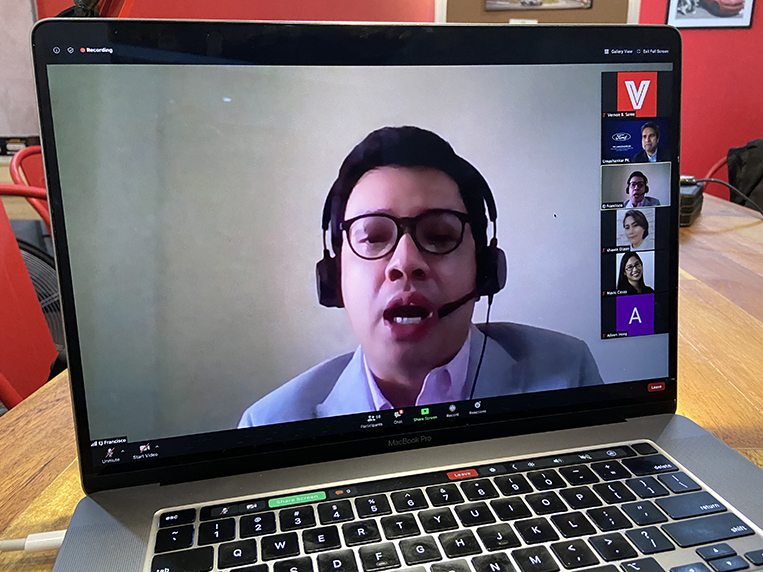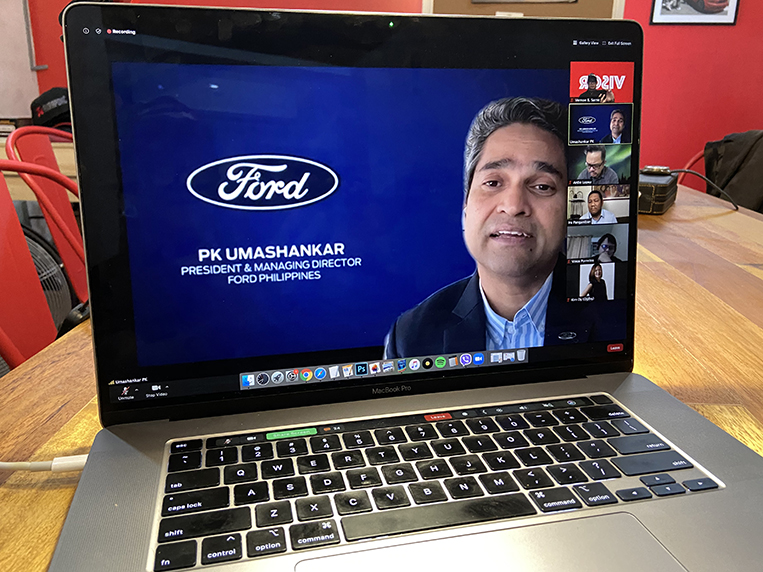 I shared on our Facebook page a slide showing the Everest Sport's price, and then boosted the post by P400. I felt Ford had to get its money's worth.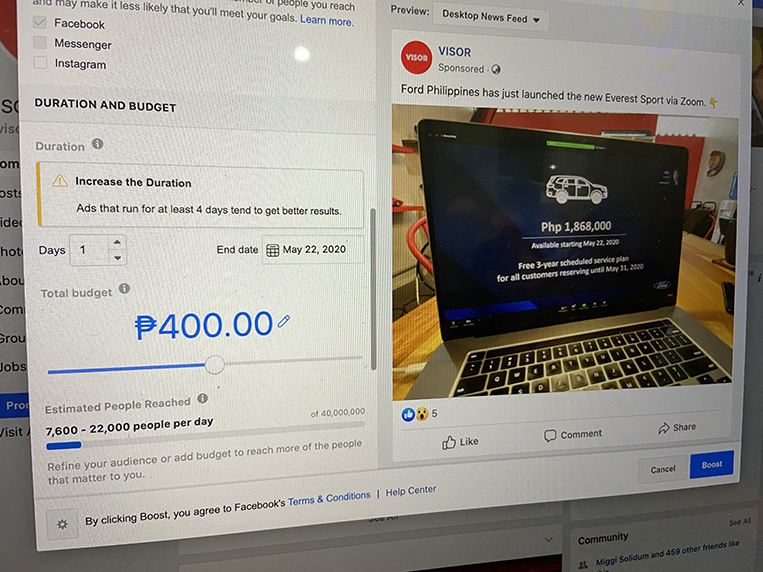 Anyway, see the flawless product photos as well as the spec sheet below. Remember: If you reserve a unit within the month, you get a "free three-year scheduled service plan." So don't take too long deciding and worrying about your finances during this challenging time.
PS: The GrabFood code is 548GI3OR. I didn't touch it. May the first reader to see and use it have a filling meal. It's on Ford. Enjoy!