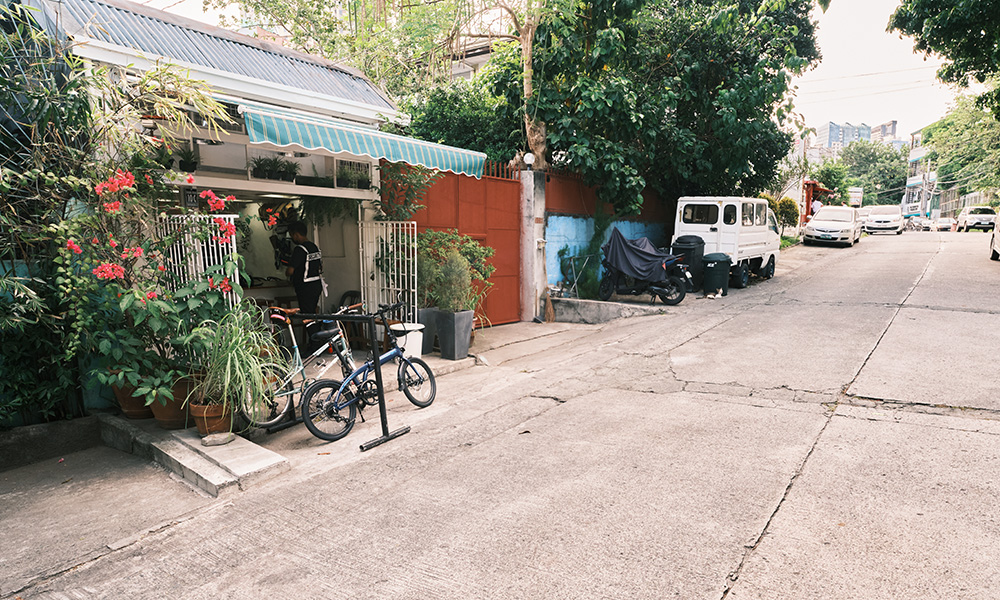 For those who are into cycling, you may have heard of Flklore Supply for its bags that are "built for performance for the modern adventurer." Well now, it has its own café, which is pretty cool.
In case you've been around Kapitolyo, you most likely would have seen or even dined at Poco Deli or Café Epic.
However, since the latter closed down, Mario Samuel de Leon III decided to turn his own man cave into Flklore Studio, which is "a space for good food, great art, and adventure."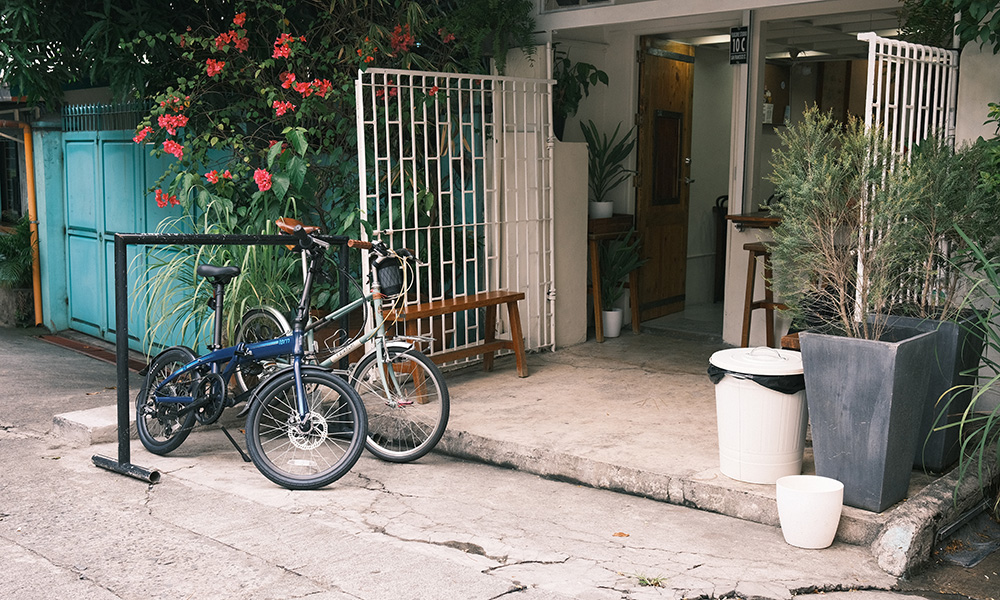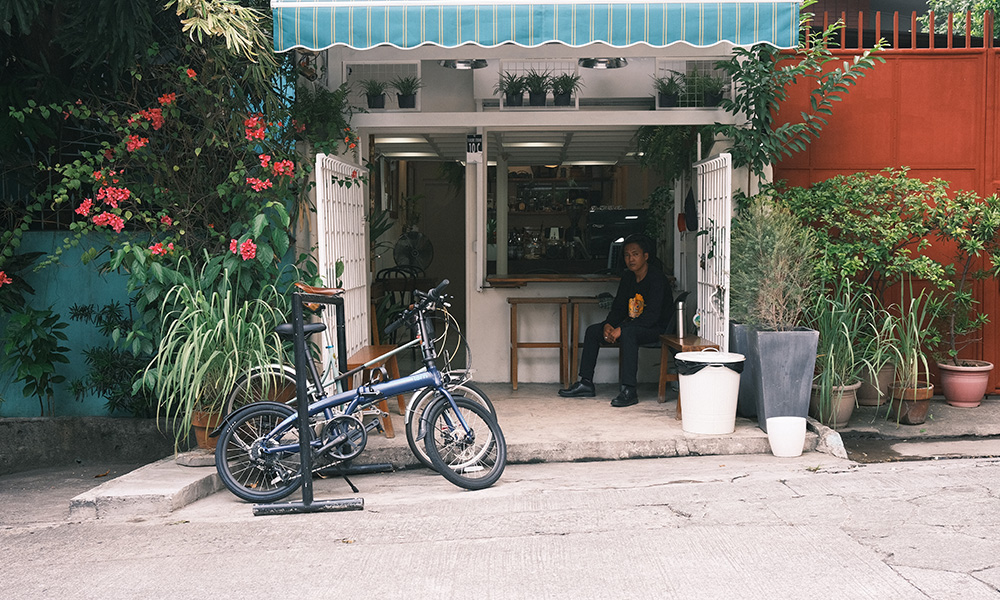 Located at 10-C San Francisco Street in Kapitolyo, the place is accessible yet tucked away from the bustling East Capitol Drive. It's small yet cozy and oozing with character as the owner's enthusiasm for bicycles is put on full display.
This is apparent as the first thing one notices upon arriving is the bike rack outside, giving cyclists a place to visit and rest when out touring the city.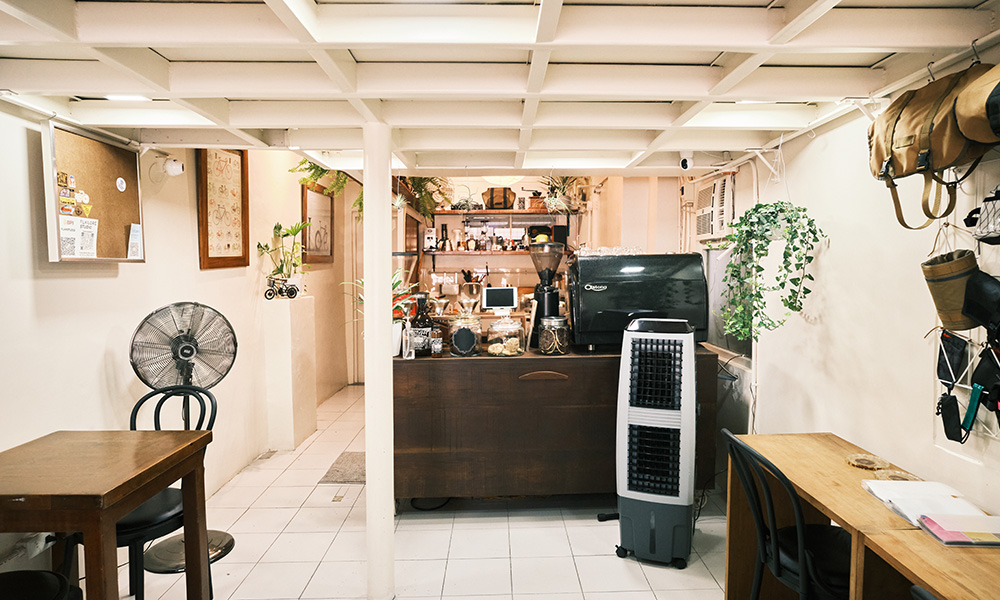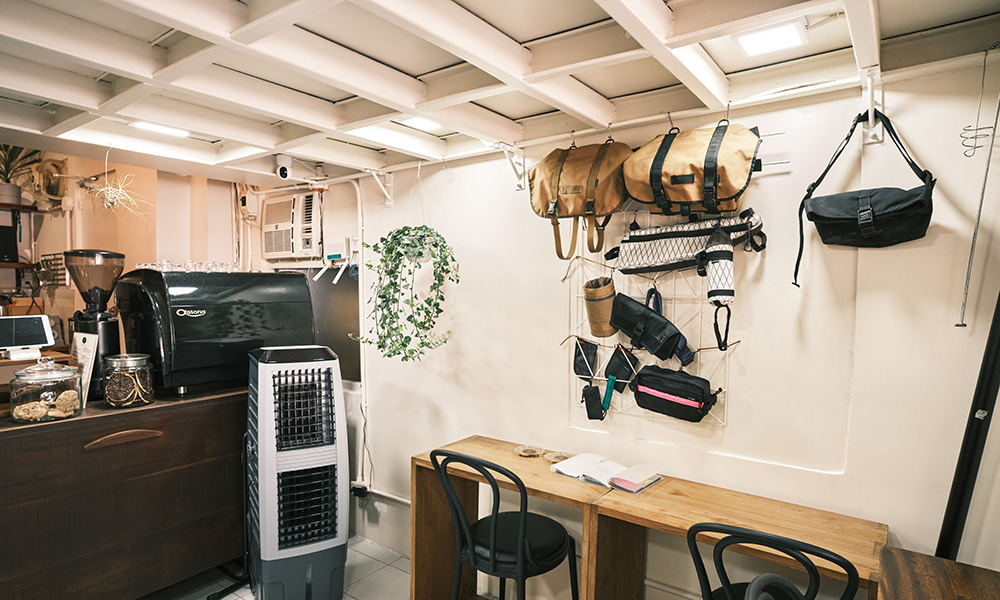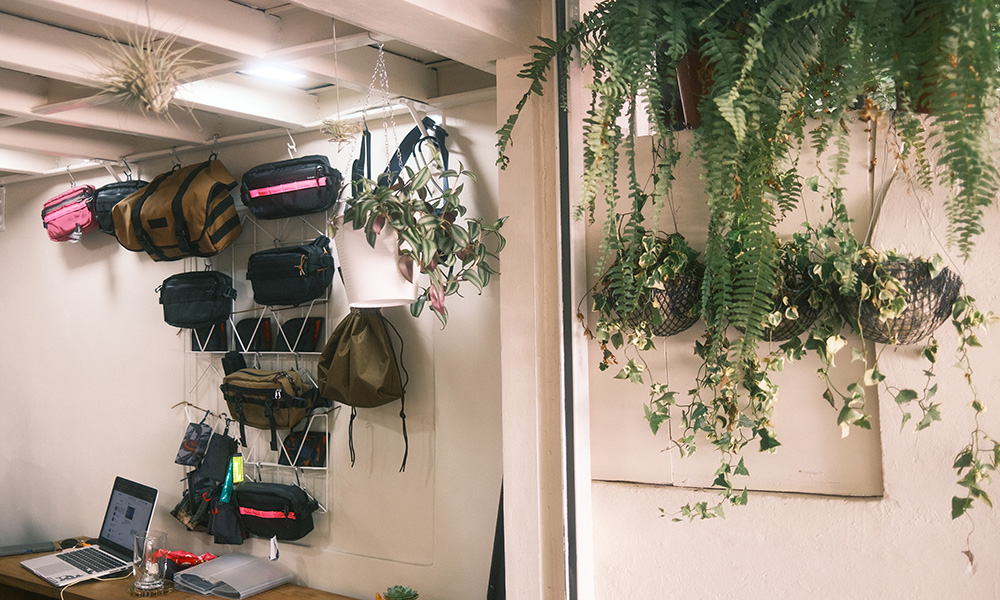 Without individual tables, guests pretty much share a common space. Hung on the wall are the various bags by Flklore Supply, and if you want, you can even have one custom-made. On the other side of the café is cycling-inspired decor.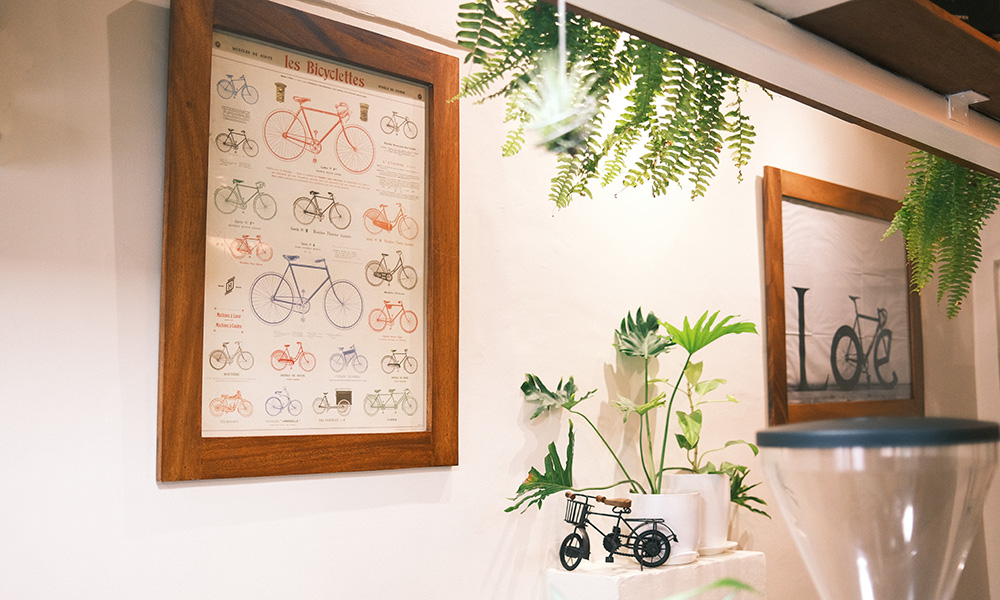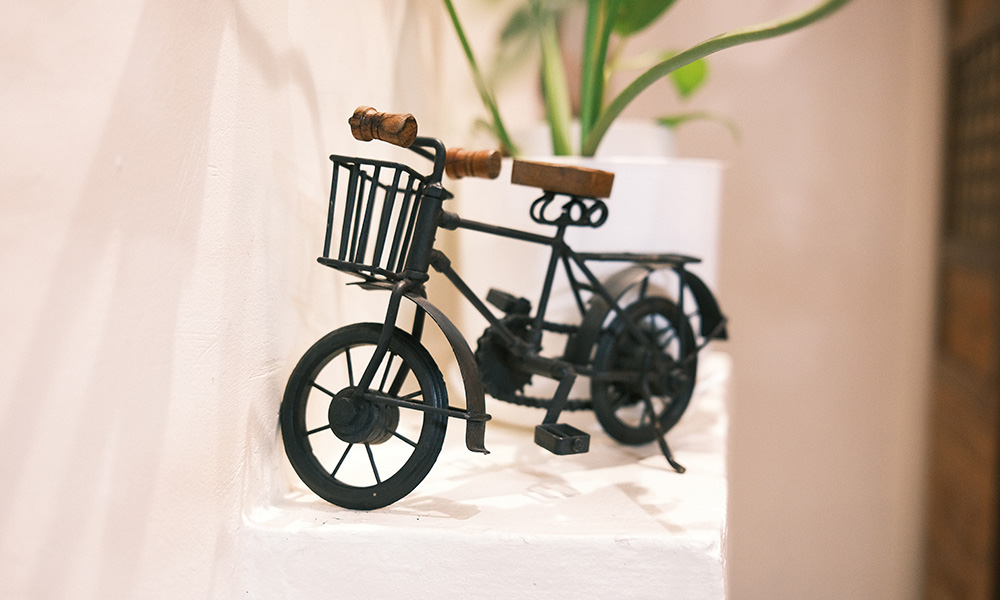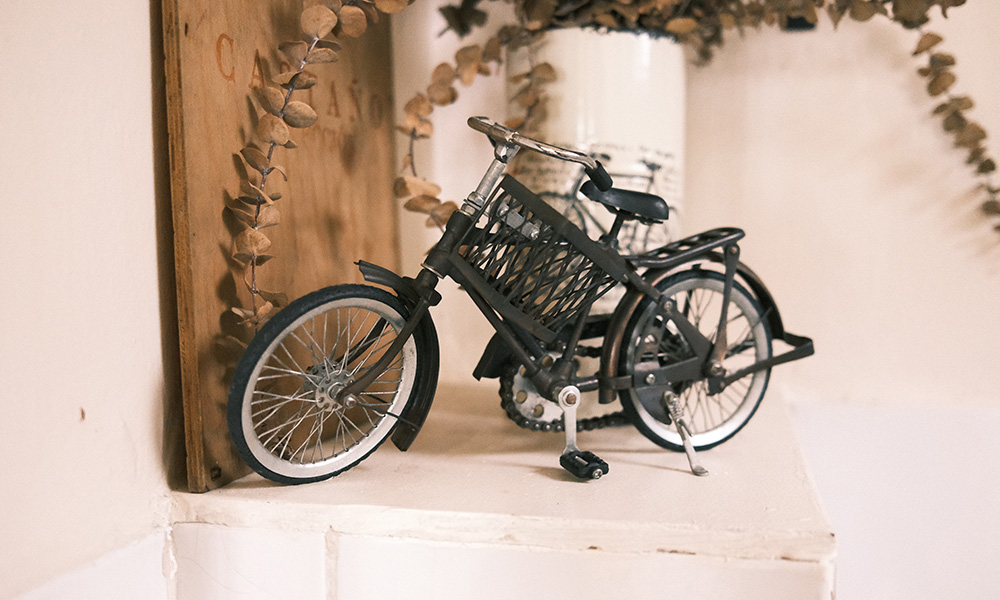 Being located in a residential area gives the place a tranquil and relaxed vibe. The place is open-air but shaded so you won't melt from the sun. In addition to the electric fans, guests can chill by ordering iced coffee (or hot if you drink warm beverages even with the sweltering heat).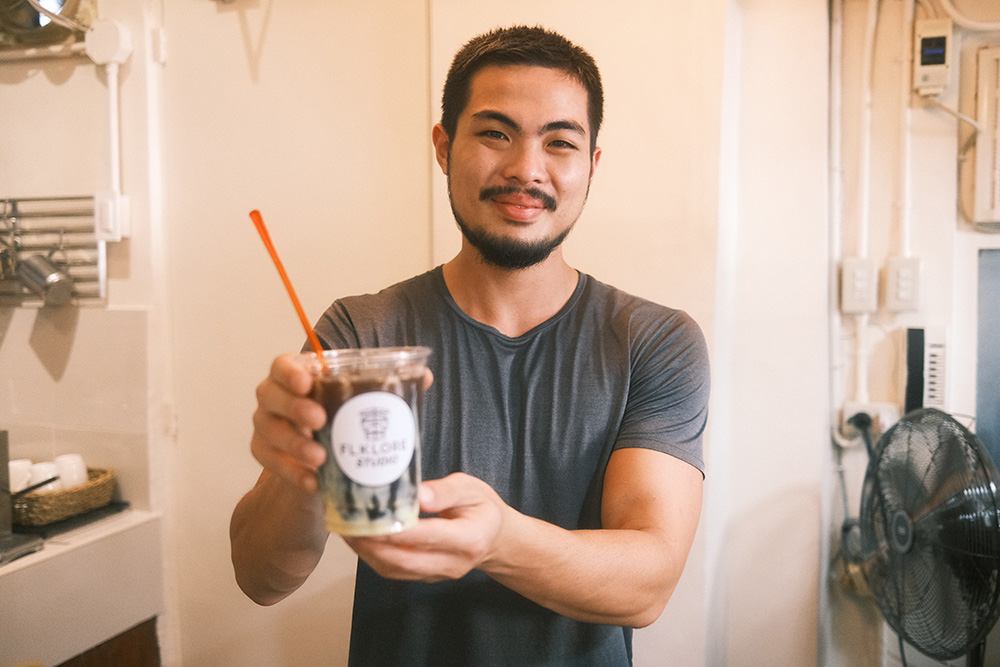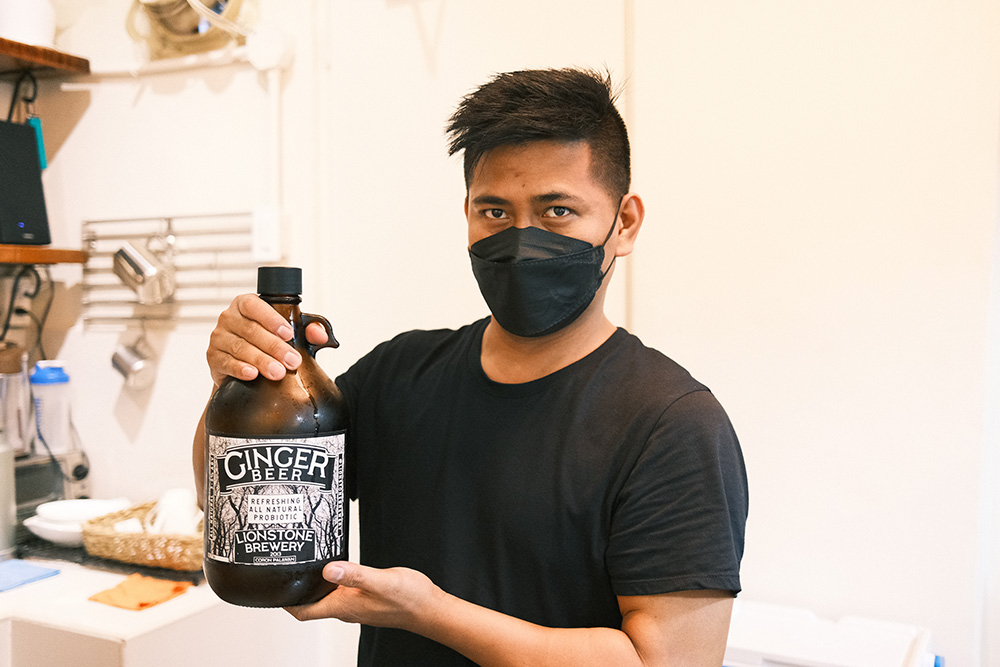 Being the spiritual successor of Café Epic, the establishment uses the Epic Blend composed of 60% robusta from Bukidnon and Indonesia with 40% Arabica from Sagada. However, this isn't your ordinary coffee shop as the drinks served by the barista are quite unique.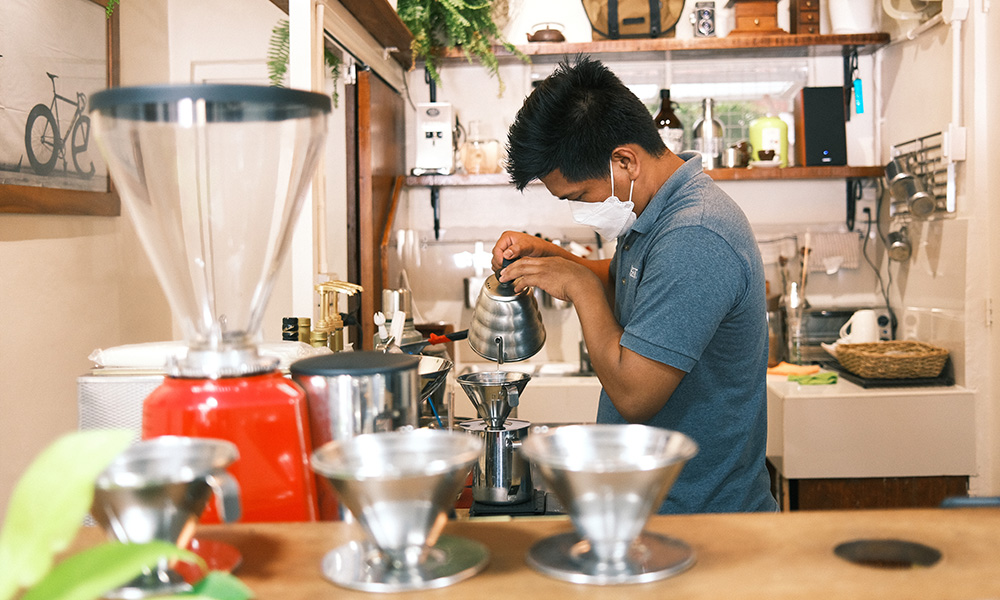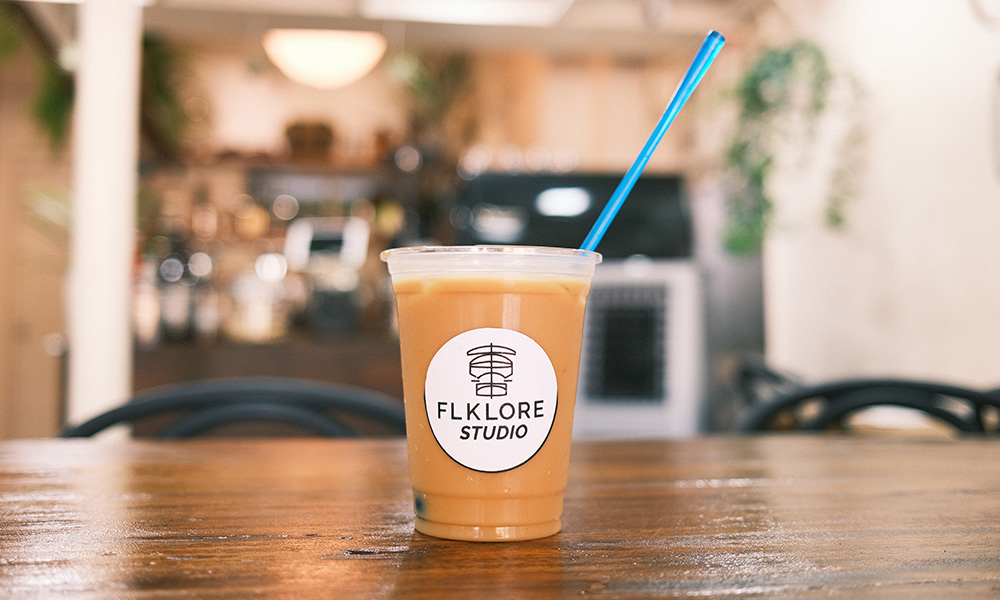 My favorite drink is the Café Roma, which is pour-over coffee mixed with condensed milk and wild, organic honey from Busuanga Island in Coron giving it a unique smoky aftertaste. The Café Valencia, on the other hand, is similar to the former but without the honey.
The latest addition to the drinks menu is the Spanish Latte, which can be served with whole, soy or almond milk. Standard drinks such as pour-over and buko juice are also available, but if you want something alcoholic, Flklore also serves ginger beer by Lionstone Brewery (one of the owner's businesses in Coron, Palawan).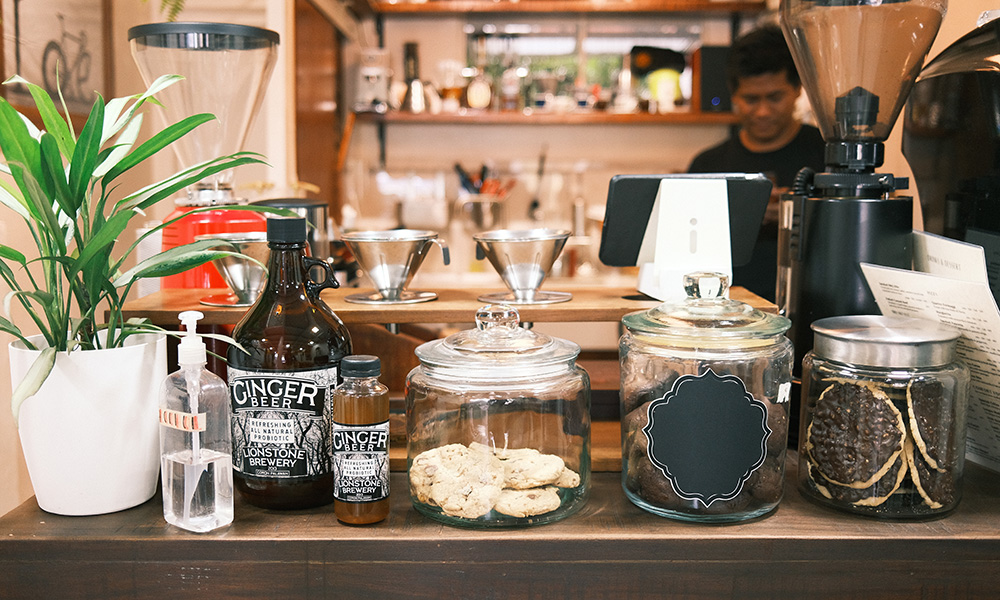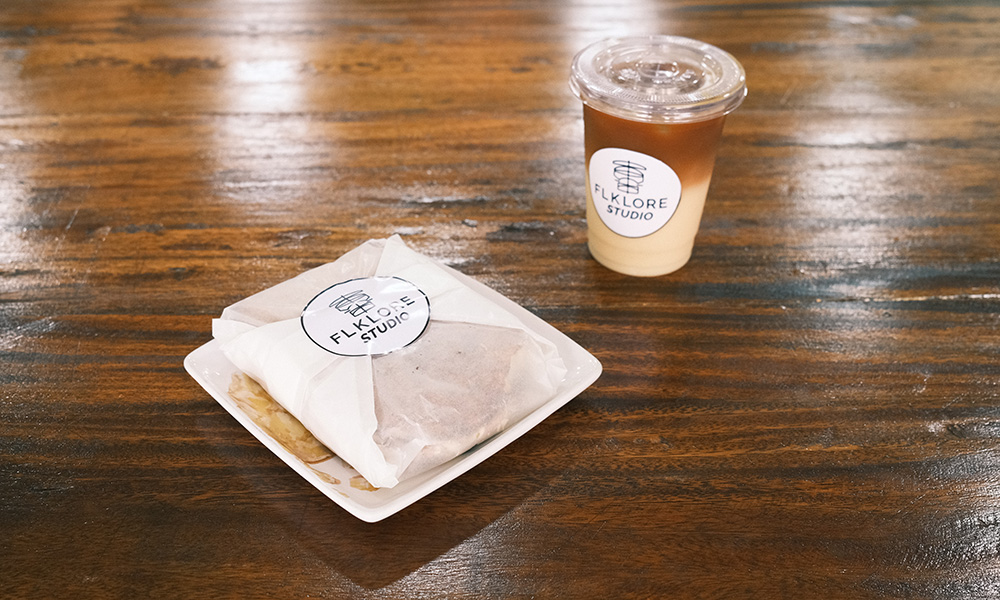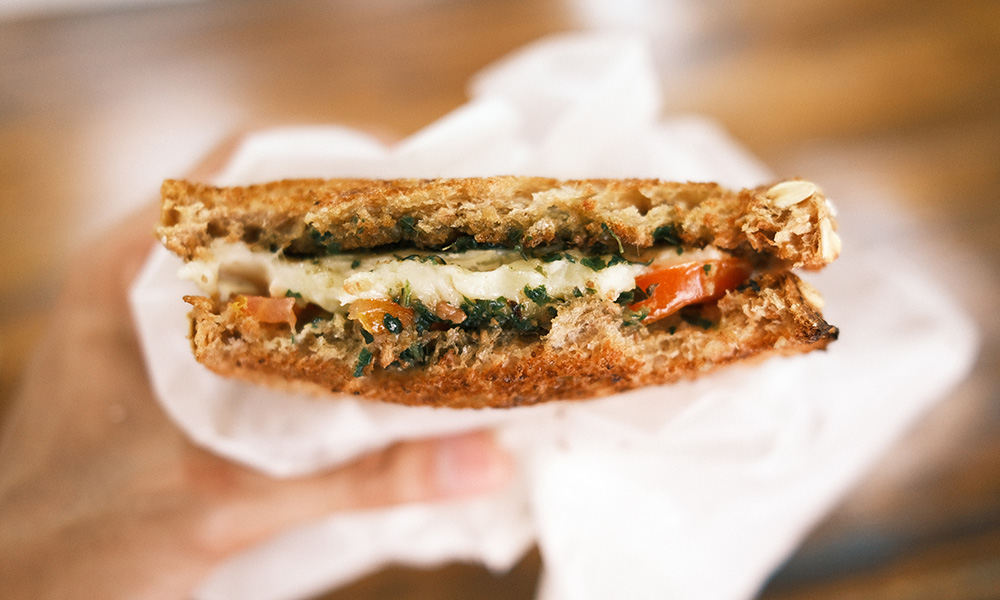 For those wanting a bite, the Crooked Bacon is made with chunks of Poco Deli's specialty bacon with soft scrambled egg over rice. On the healthier side, there are sandwiches such as Pesto Grilled Cheese and Egg Jam featuring homemade multigrain batard bread.
If that isn't enough, you can even order food from Poco Deli and have it served at Flklore. And when you're done enjoying the food, leave room for dessert as there are three kinds of cookies available: Oatmeal, Champorado and Brookie.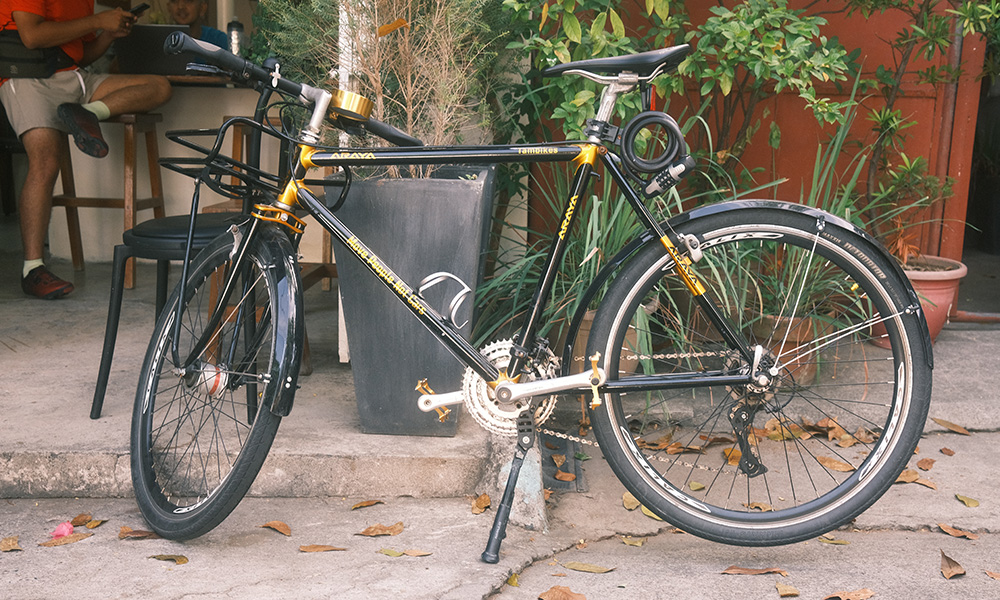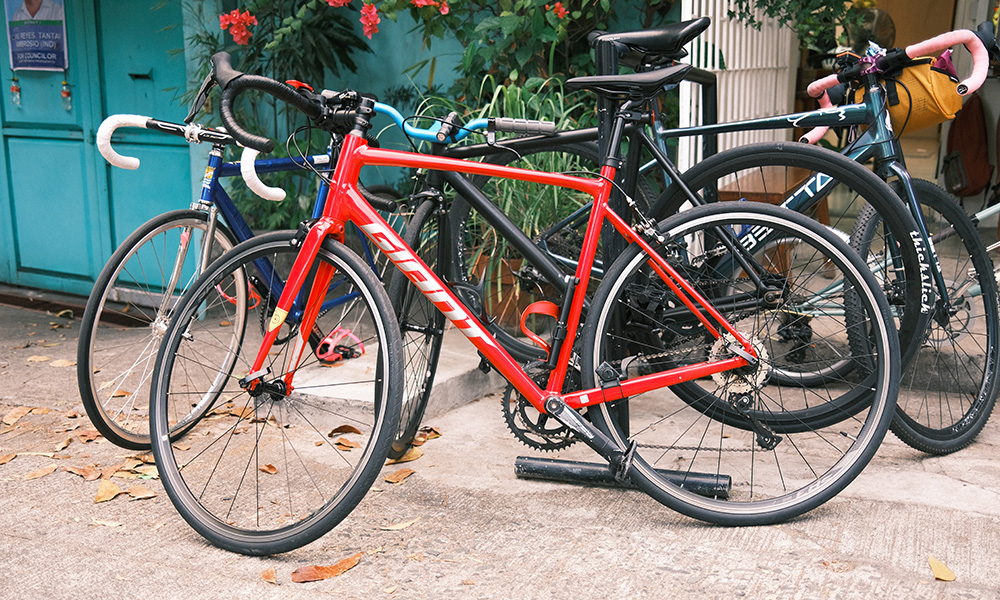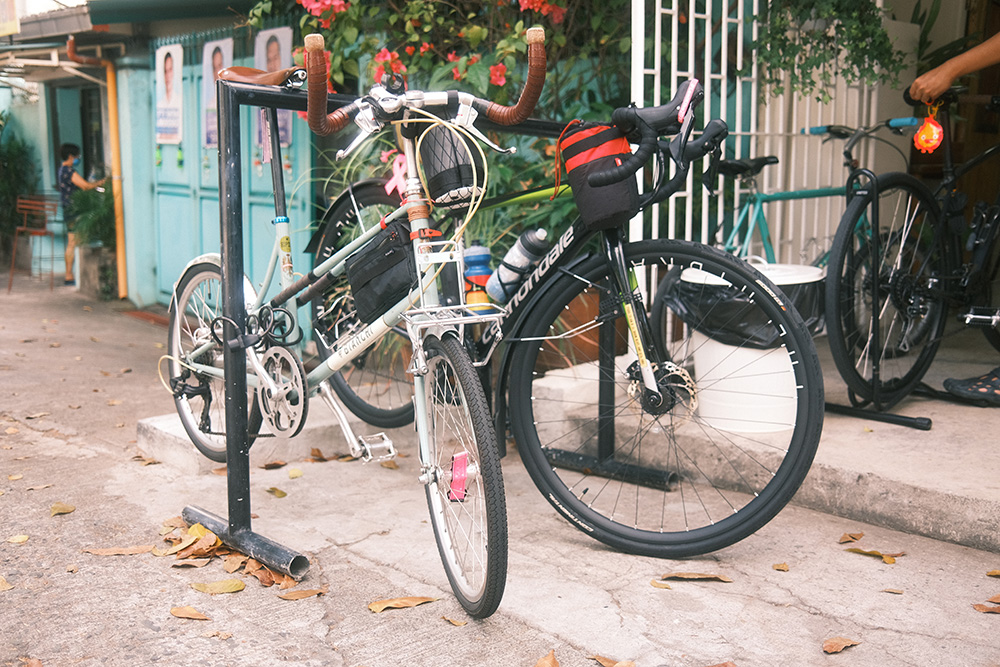 However, more than the good food and drinks, what we value most about Flklore is the community it nurtures. Looking at the bike rack alone, one can see the diversity of personalities expressed through the customized bicycles. Even if we weren't cyclists, we couldn't help but be fascinated with the different kinds of bikes people use.
More than just machines to get around, one can really see the passion shared among these cyclists with the variety of ways they modify their bikes and share about it with each other.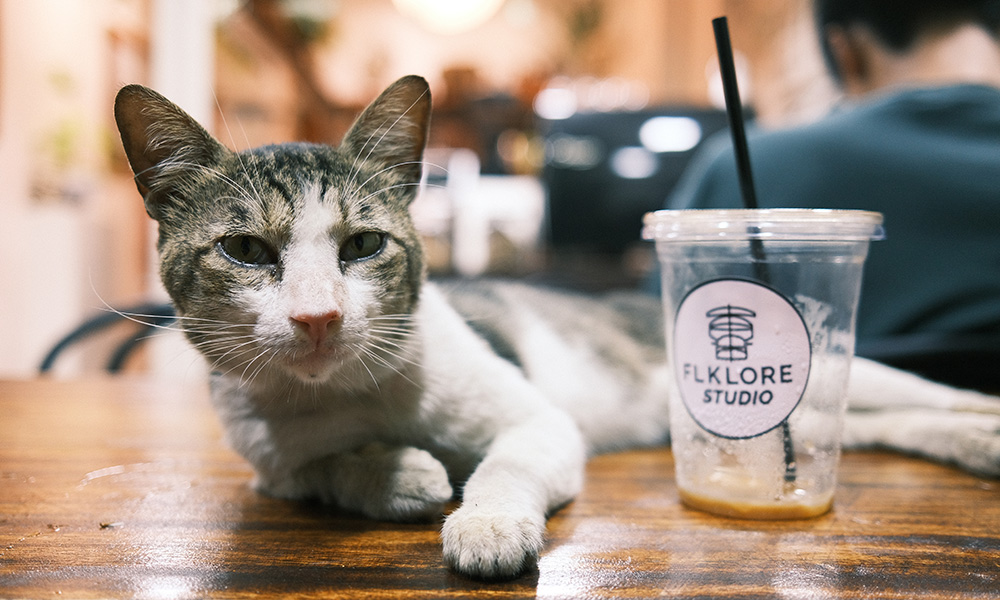 The rather intimate café layout allows for organic conversations to be had among strangers from different walks of life. We've probably met more people there in person compared to the rest of the pandemic.
This was quite the relief from being isolated in our rooms with nothing to do. Having no experience back then with biking on public roads, listening to the insights of more experienced cyclists was helpful, and it even encouraged us to give cycling a chance.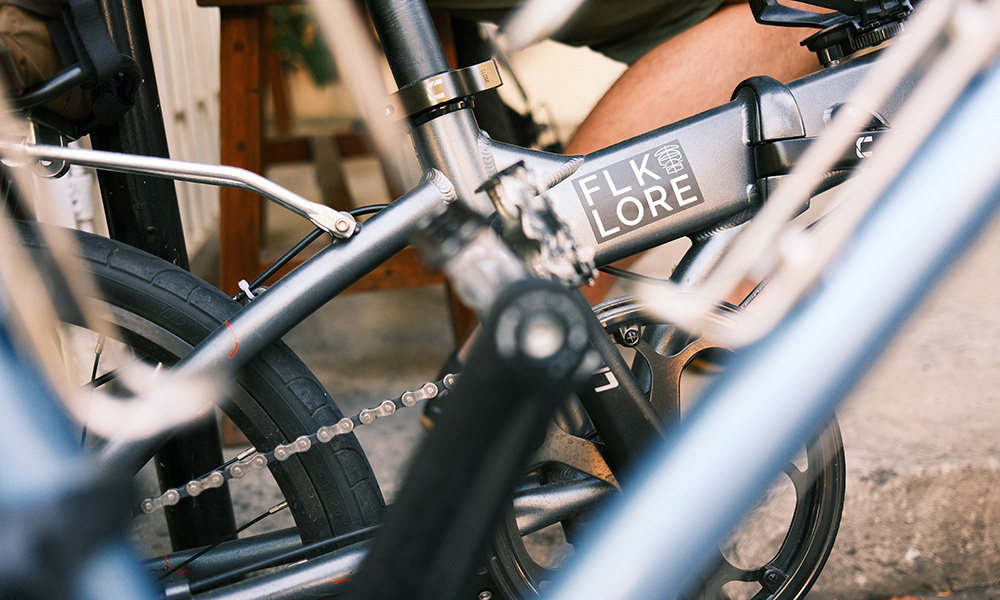 If there's anything we've learned from Flklore Studio, it's that there are some places you go for the food and there are others you go for the people.
More than the high-quality bags and the good coffee, what makes Flklore Studio special is that it is able to cultivate a sense of community and a safe space for cyclists in the middle of a congested urban jungle.
NOTE: Flklore Studio, unfortunately, has closed.