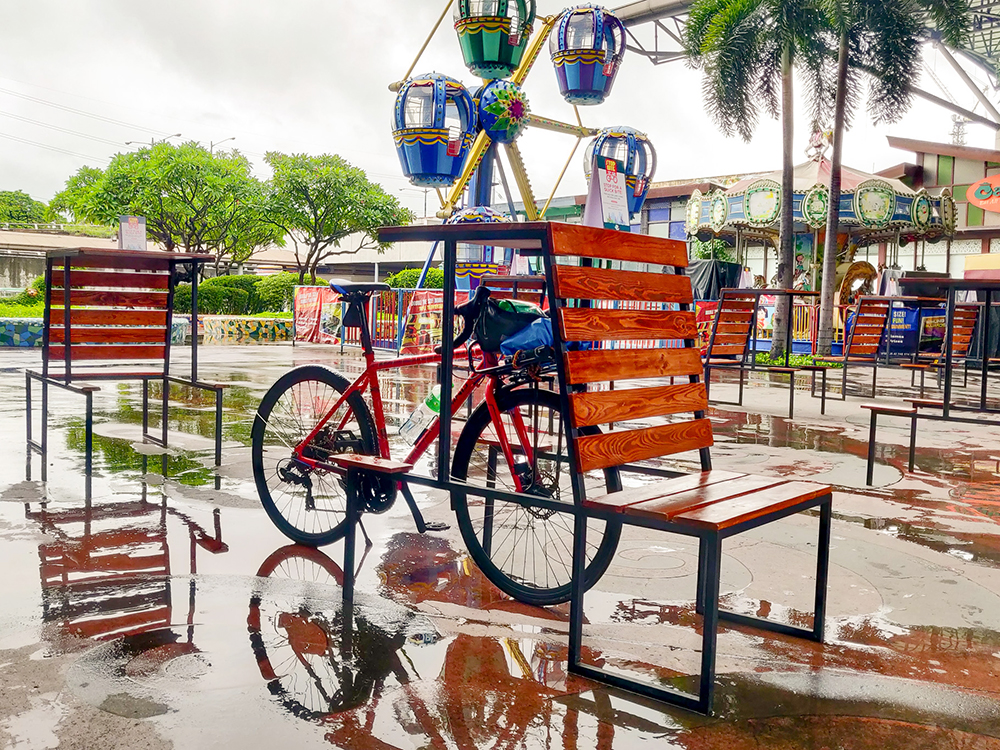 With the cycling boom comes a lot of new cycling things that have suddenly cropped up: bike lanes, exercise routes, cycling-specific cafés and restaurants, and many other things—some you probably haven't even thought nor heard of.
Market! Market! in Bonifacio Global City seems to have noticed the trend and did not want to miss out on the fun. The mall recently launched its Stop Bite project, allowing you to park your bicycle and eat at the food court without your eyes leaving your pedal-powered vehicle. It's not a new concept, with Lucky Chinatown offering a "Bike and Bite" dining experience earlier in the year, but another establishment doing the same thing seems rather interesting.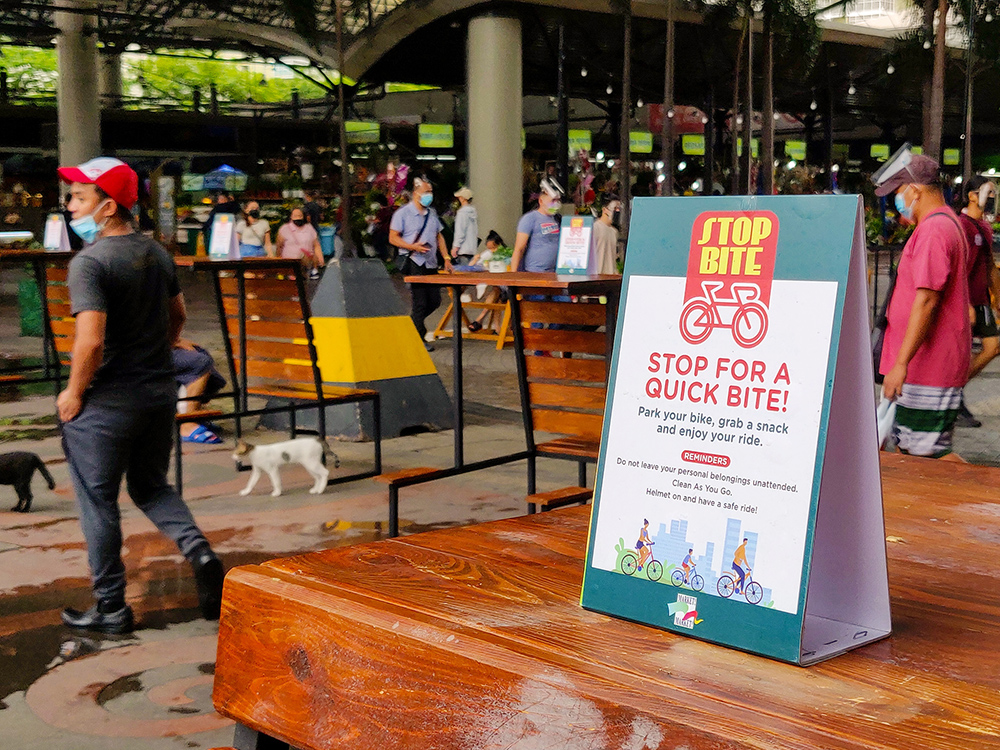 Naturally, we got curious. And on a rather damp holiday—yesterday, of course—I went with a friend to check it out.
It's essentially designed to be a bike rack that you can park at. You then get grub from the open-air food court, and come back and eat it while on the bike's saddle. It's iconic and eye-catching, with a few passersby during our visit commenting, "Galing!"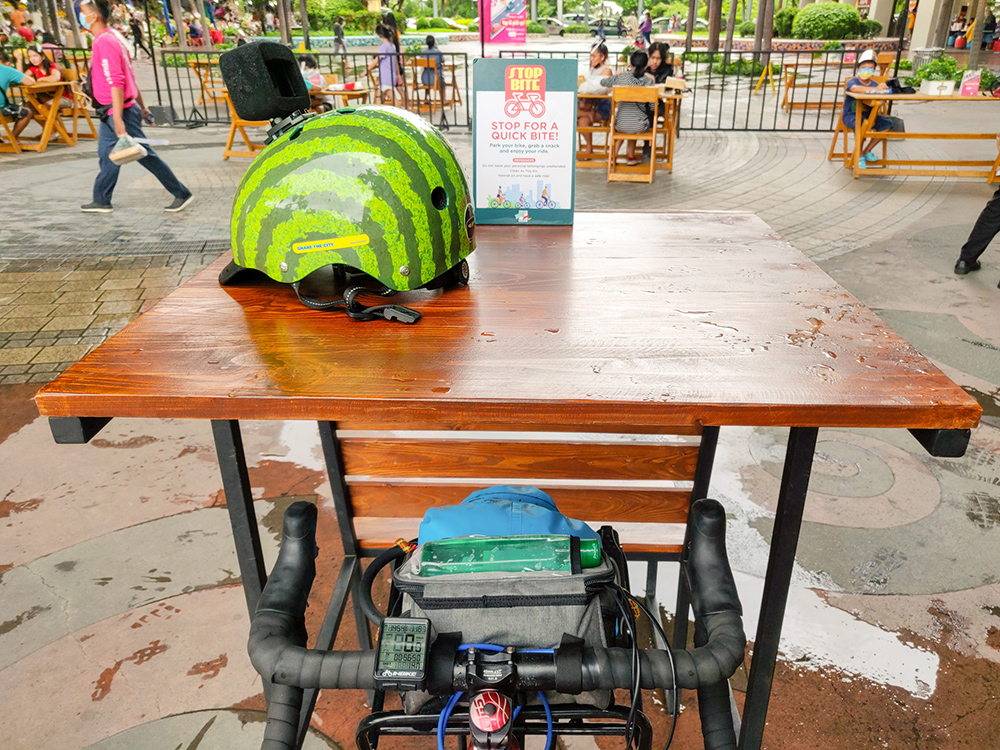 In all honesty, it feels like a gimmick. Saddles aren't the most comfortable seats, and after a ride of any length, I would much rather have a proper chair than the seat on my bike. The seating position feels awkward, with the footrests being a lot higher than anticipated. But that may be due to my height rather than the table itself. Granted, gimmicks do have their place, and us visiting the establishment and people getting curious about cycling is enough proof that the strategy has indeed worked.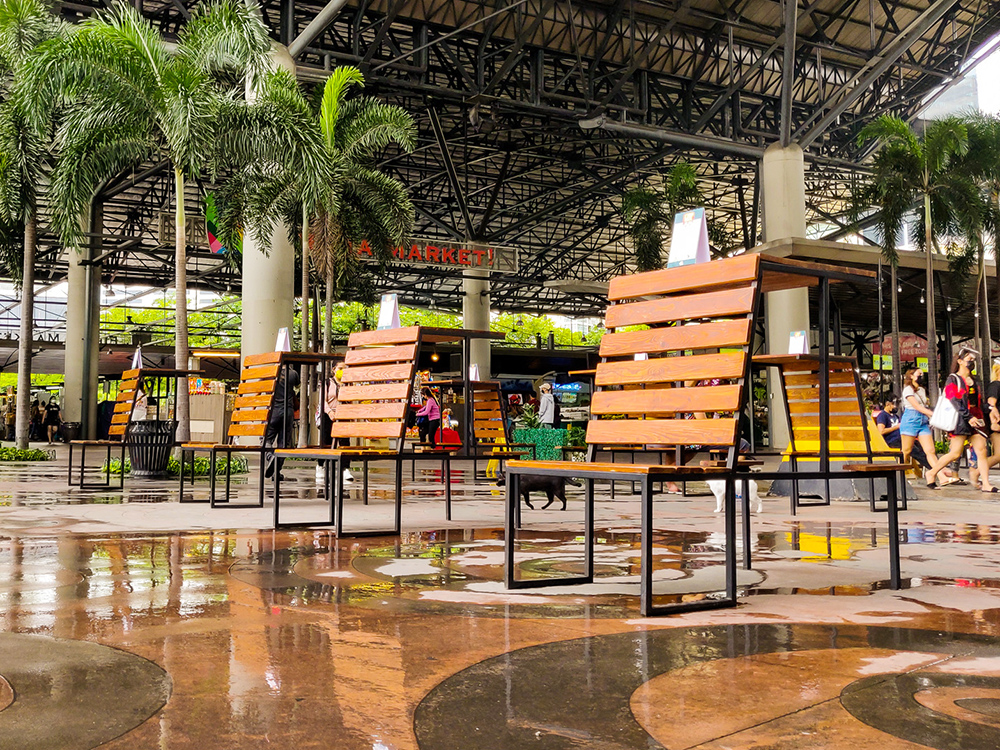 For what it's worth, at least you won't have to worry about not having a place to sit or a place to park your bike, given the requirement of having a bicycle and the intention of it being a place to dine at. Restaurants experimenting with how to cater to their patrons better is a welcome affair, and definitely beats trying to restrict new ideas because of preconceived notions. Cyclists are paying customers, too, and welcoming them not only makes business sense but also helps promote alternative means of transport in our very congested city.
But I'd personally just leave my bike beside our al fresco table. Or visit a park, for that matter.