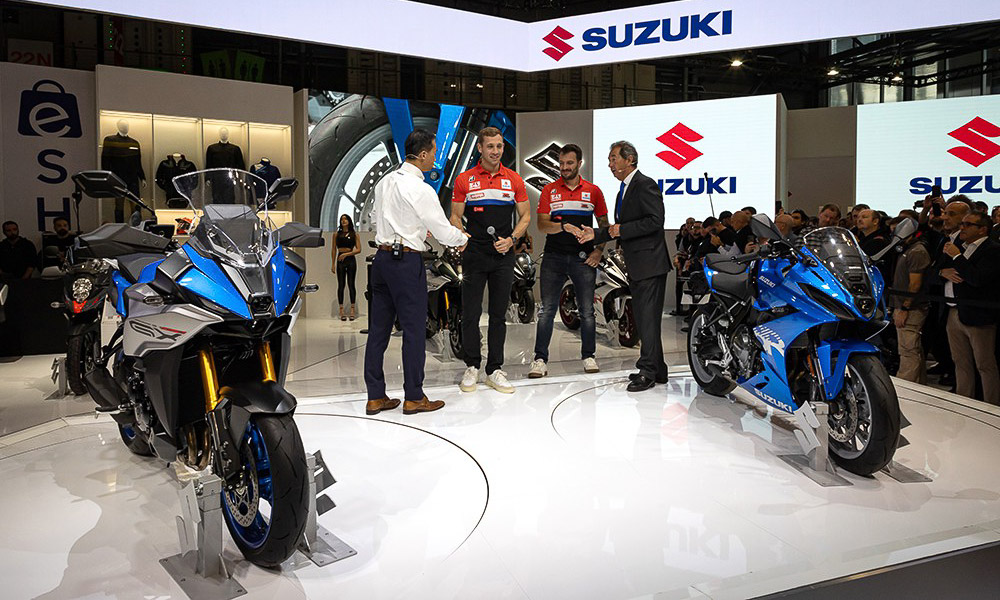 The 2023 edition of the International Motorcycle and Accessories Exhibition (EICMA) has come around, and Suzuki has two exciting motorcycles to show off to the world: the GSX-S1000GX sport tourer and the visceral GSX-8R sport bike.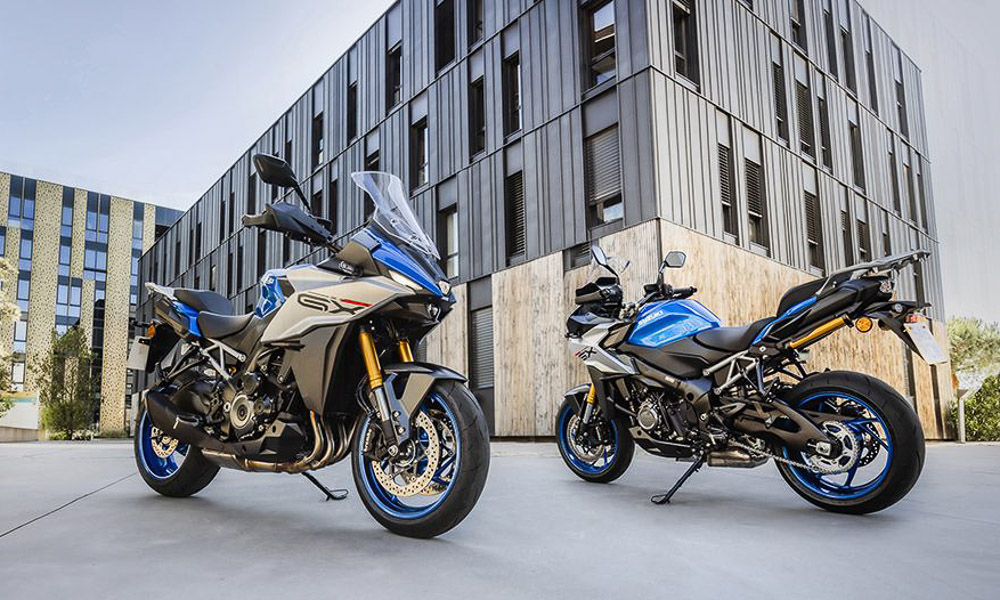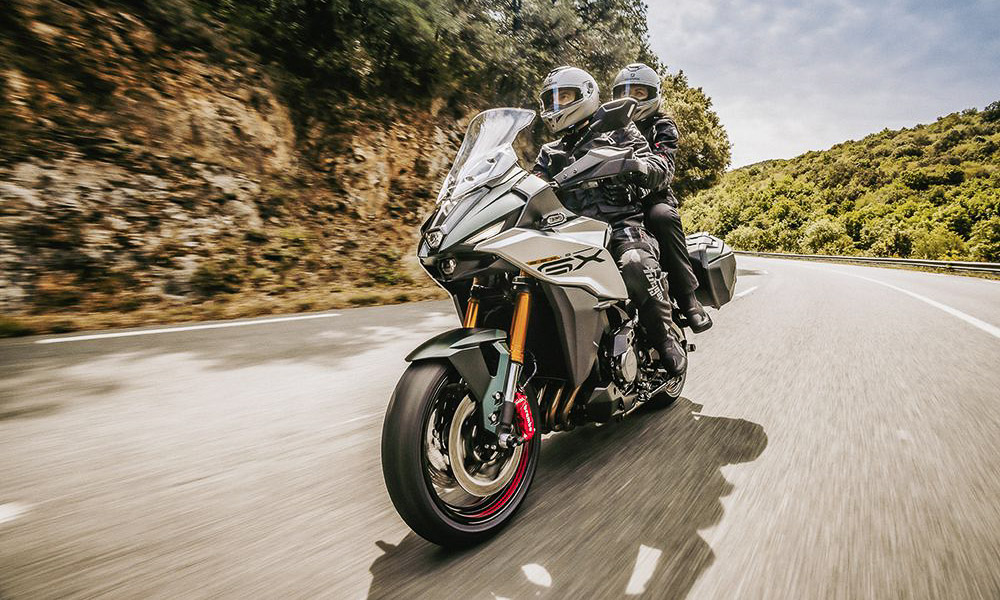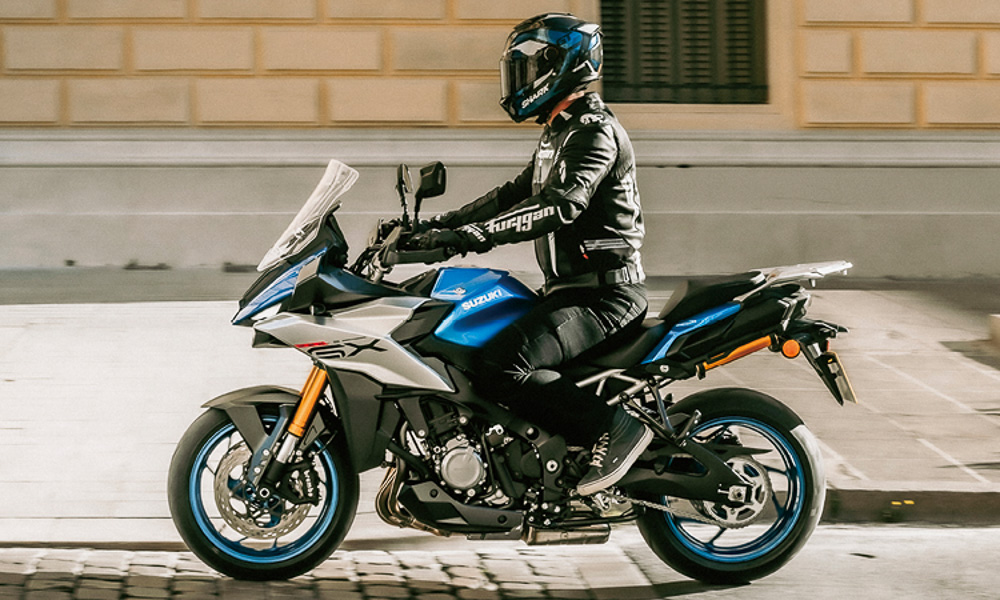 The manufacturer calls the GSX-S1000GX a "supreme sport crossover," which is a fancy term for the brand's latest sport tourer that combines elements from a sport bike and the comfortable ergonomics of an adventure bike.
It has all the aggressive design elements and LED lighting you'd come to expect, but it has a three-step height-adjustable windscreen, redesigned front cowl, knuckle covers, and widened side panels to reduce wind buffeting. Rubber footrests, an upright riding position, raised floating handlebars, and a seat height of 845mm make longer journeys more enjoyable.
It rides on 17-inch wheels front and rear shod by Dunlop Sportmax Roadsport 2 tires, and braking power is provided by four-piston Brembo calipers with disc brakes front and rear.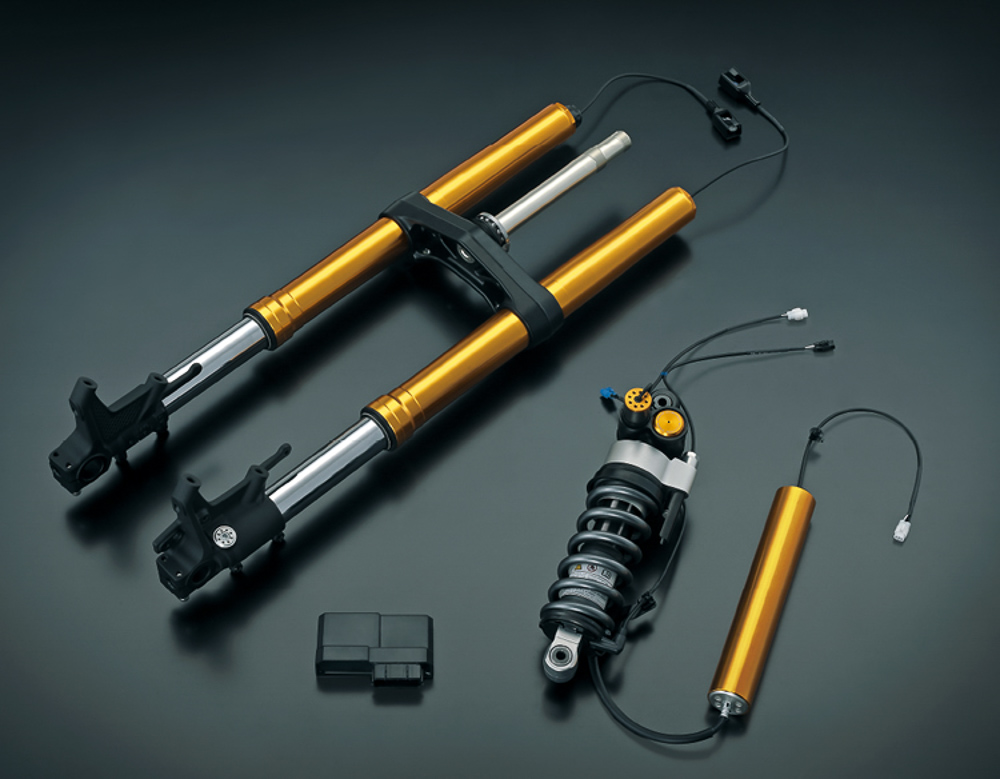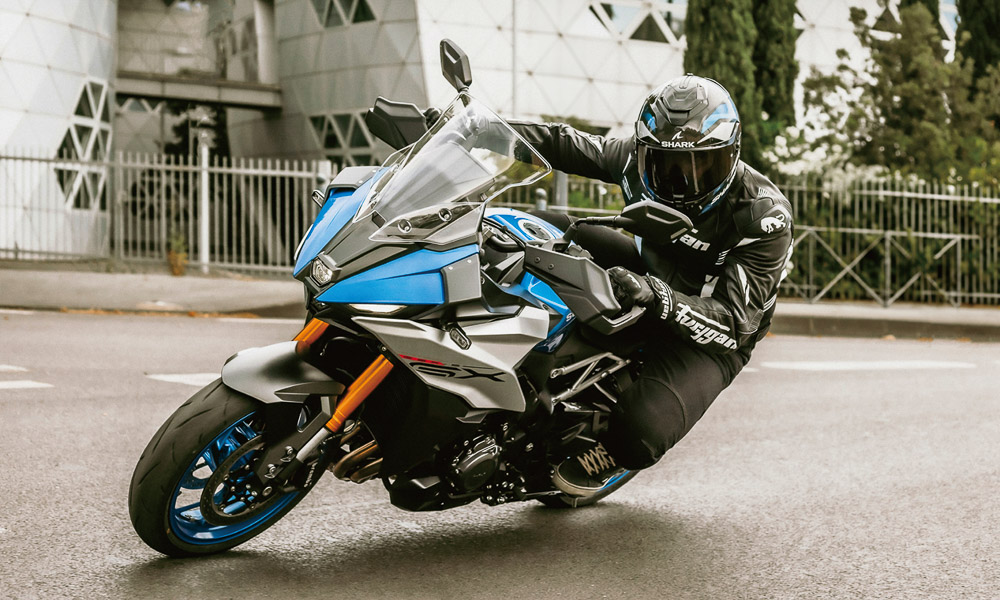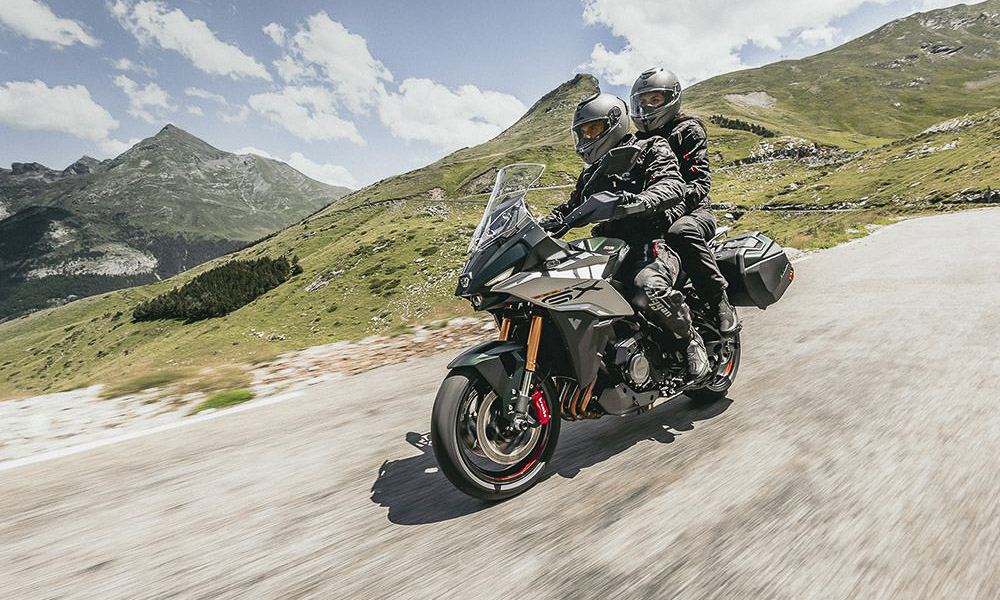 The highlight is the Suzuki Advanced Electronic Suspension, which is a first from the company. It can adjust damping and preload depending on speed, surface, and changes in posture. It features a 150mm front-fork stroke and 150mm rear-wheel travel, allowing for greater comfort in long-distance touring or when going over uneven surfaces.
It also has automatic rear suspension modes, allowing the bike whether you are traveling solo, have a top box, or have a pillion rider. The Suzuki Road Adaptive Stabilization also detects uneven road surfaces, and switches the suspension control amount for a smooth ride.
The Suzuki Intelligent Ride System also has several notable rider-assist functions, such as a drive mode selector, Smart TLR (traction, lift, and roll torque), a bidirectional quick shifter, cruise control, a Motion Track Brake System, and Low RPM assist.
Powering the entire shebang is a 999cc in-line-four engine with a six-speed transmission and a 19L fuel tank. There are no performance figures at the moment, but Suzuki says it features "superbike-level performance" with efforts made to minimize vibration further.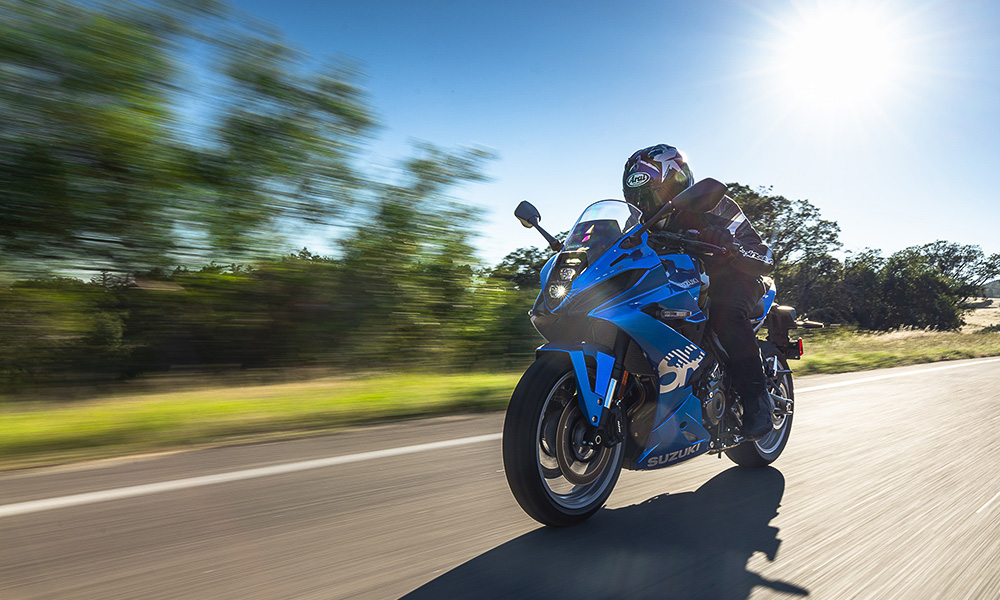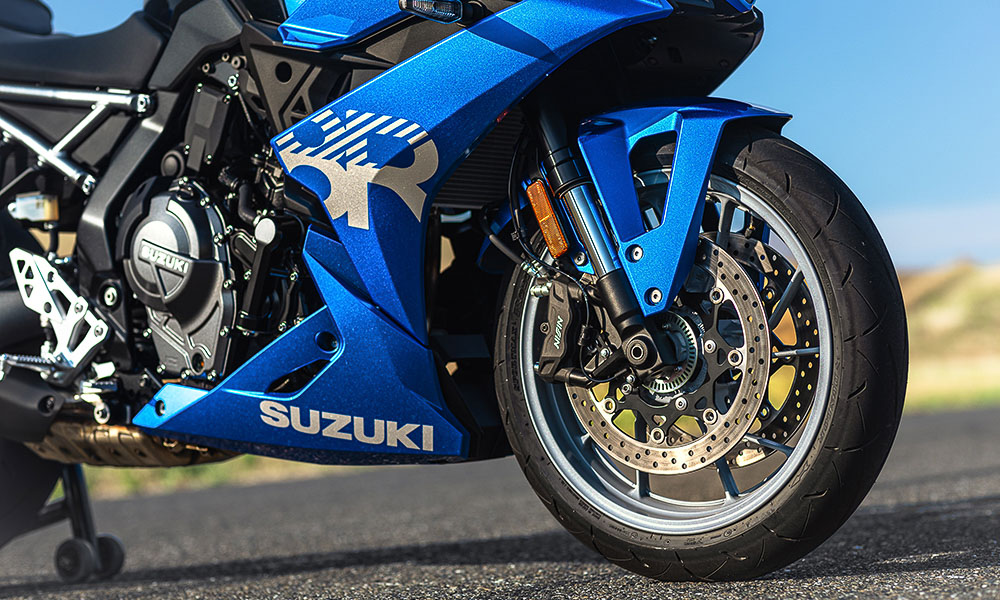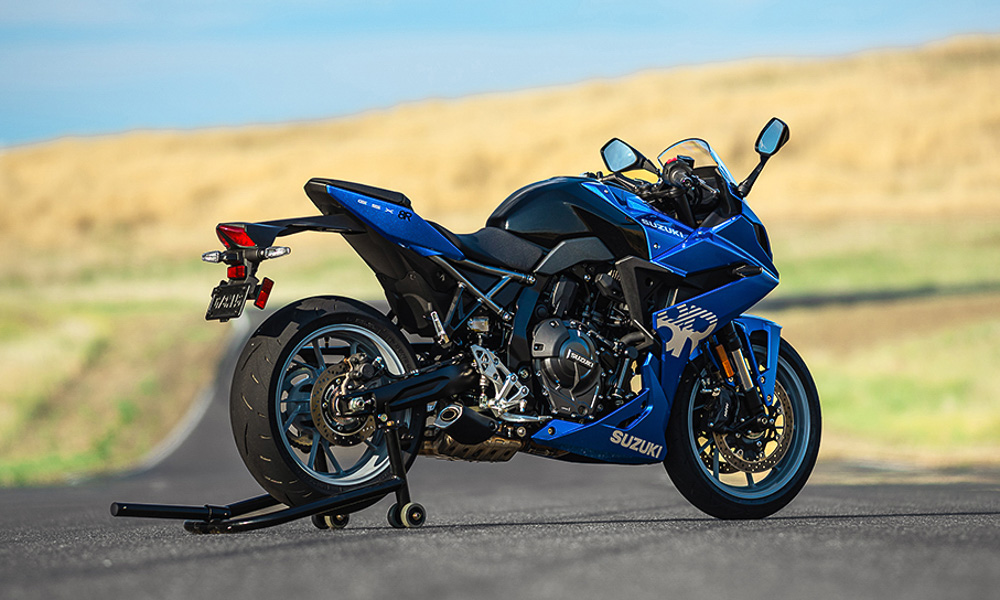 On the other hand, the GSX-8R is the sport bike version of the GSX-8S.
The full fairing design pays homage to the GSX-R with three-layer, vertically stacked hexagonal LED headlights. The 14L fuel tank is integrated into the design as low as possible, and the separate forged aluminum handlebars and an aerodynamic windscreen help the bike slice through the air.
The Showa SFF-BP inverted front forks are optimized for cornering performance and straight-line stability, with 17-inch tires shod by Dunlop RoadSport 2 tires. Front brakes have 310mm discs with dual four-piston brake calipers, while the rear brakes use 240mm discs and a single-piston slide caliper.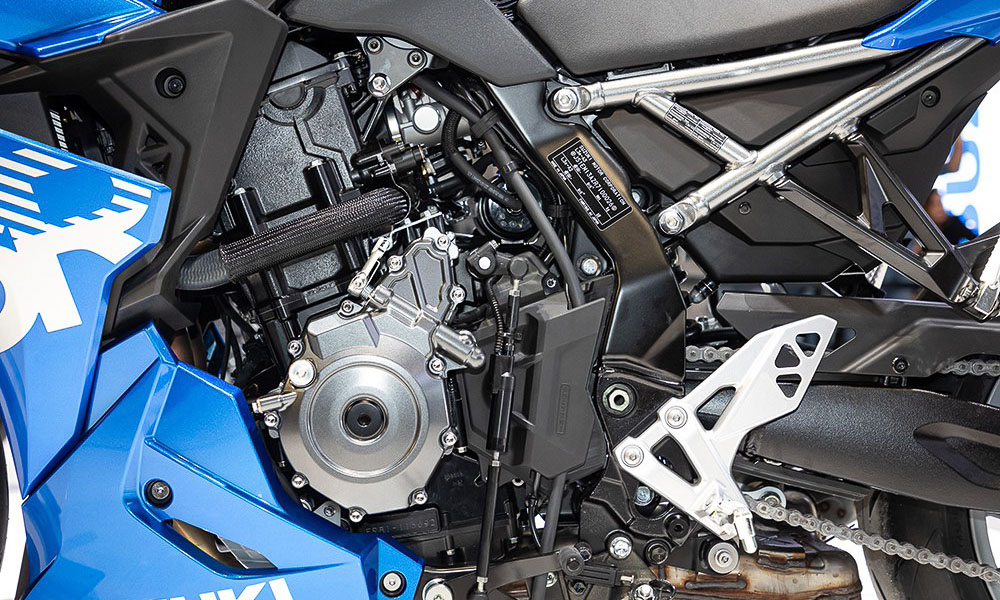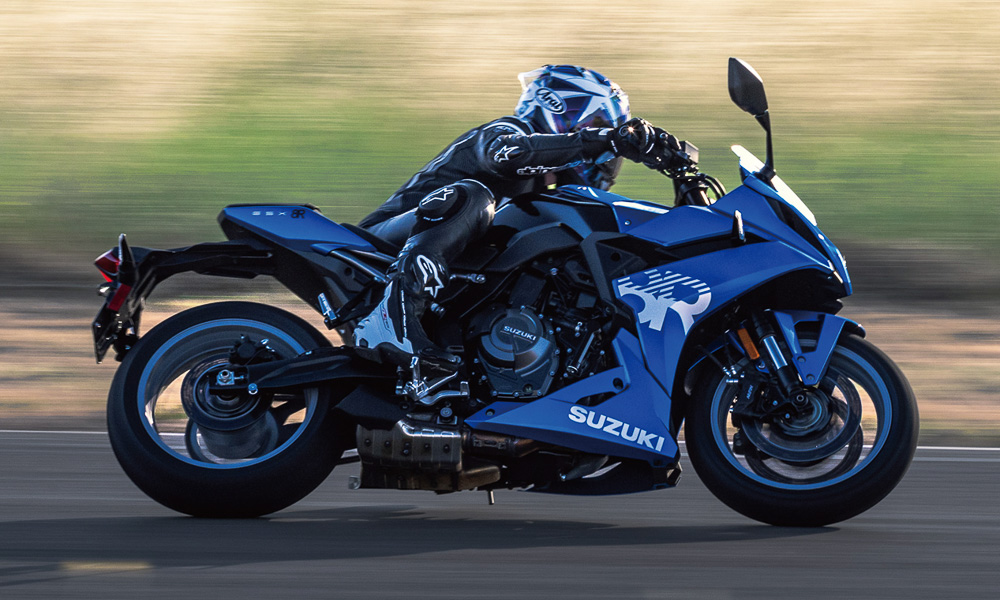 It utilizes the newly developed 776cc parallel-twin engine with a 270° crankshaft found in the GSX-8S and the V-Strom 800DE. There aren't any power figures, but expect it to be close to its 8S sibling in horsepower. It also has a short muffler design to make it sound similar to the V-twin-equipped bikes.
No performance figures were given, but it has the same ride-by-wire throttle system and a bidirectional quick shifter for the six-speed transmission.
Rider assists are present, including Easy Start, Low RPM Assist, ABS, traction control, and a drive mode selector that lets you choose three different power output characteristics (Active, Basic and Comfort).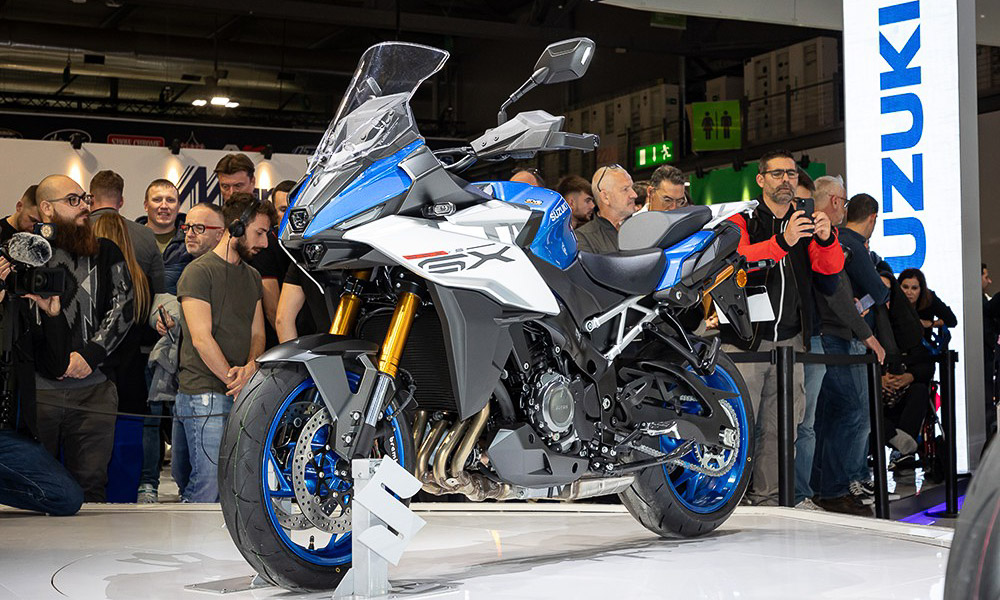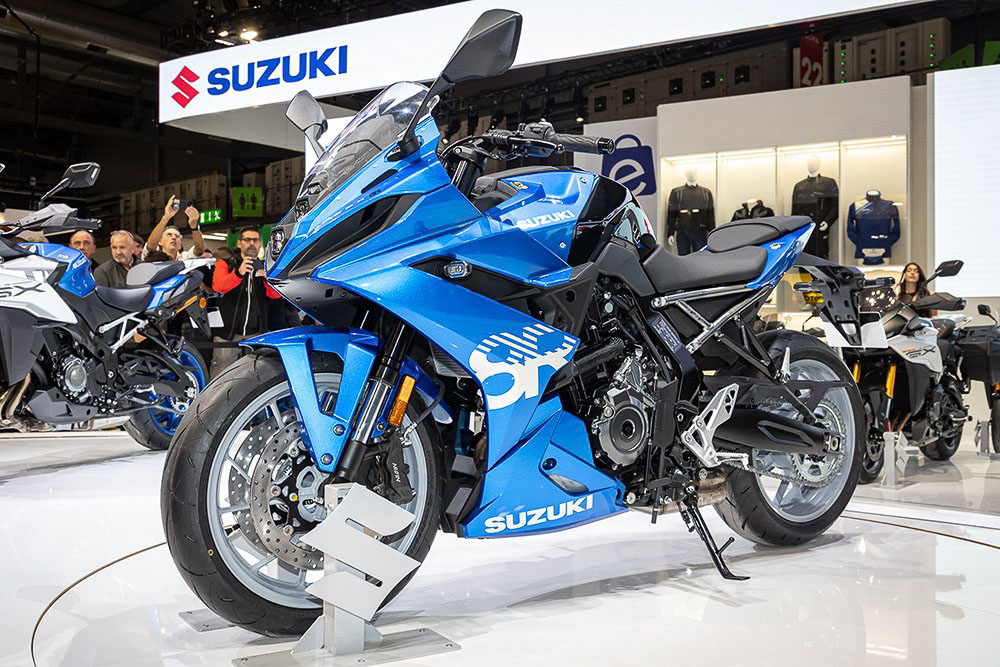 The GSX-S1000GX sales will start in December 2023, and the GSX-8R will be available in January 2024. Europe and North America will get first dibs on these, but we should expect to see them on our shores within the next year.