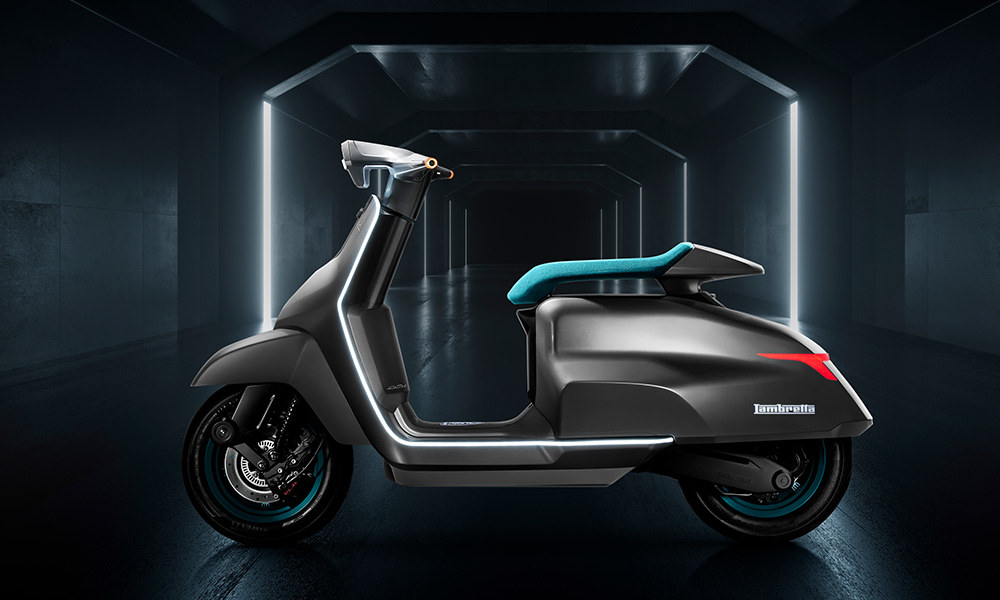 In 2018, Vespa launched the Elettrica, which is the Italian motorcycle brand's electrified version of its iconic scooters. Lambretta may be five years late to the party, but is poised to launch its Elettrica fighter, the Elettra. The scooter makes its debut at the International Motorcycle and Accessories Exhibition 2023 (EICMA) in Milan Rho Fiera, Italy.
The Elettra is undeniably a Lambretta as the bodywork's general shape and silhouette follow that of the brand's older scooters—particularly the LD. A unique "hooked" LED lighting setup illuminates the road ahead, with one found in the lower part of the front fairing, just above the front fender. Another one is placed on the handlebar.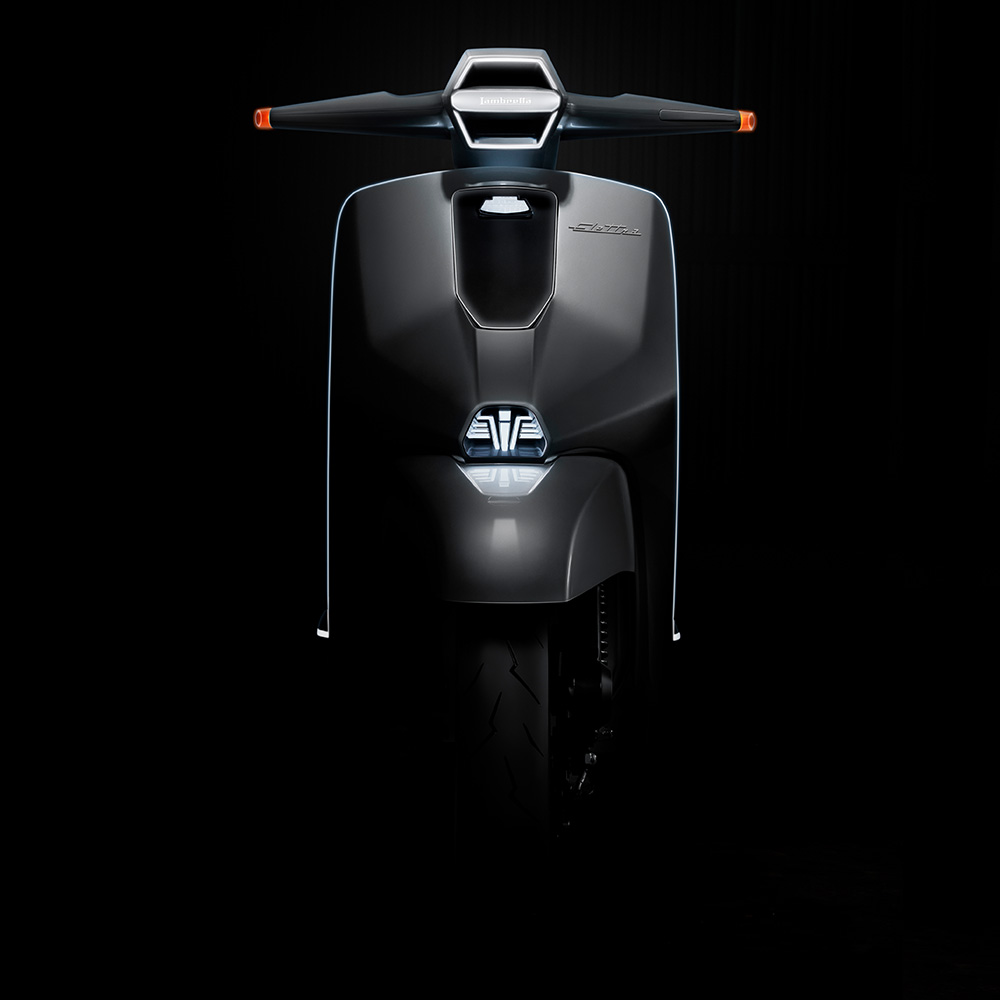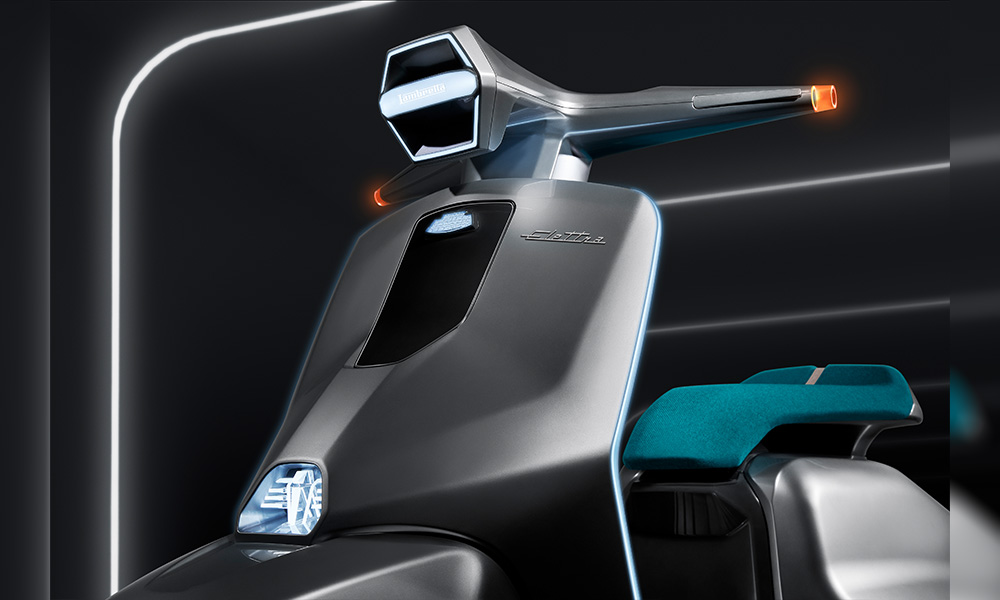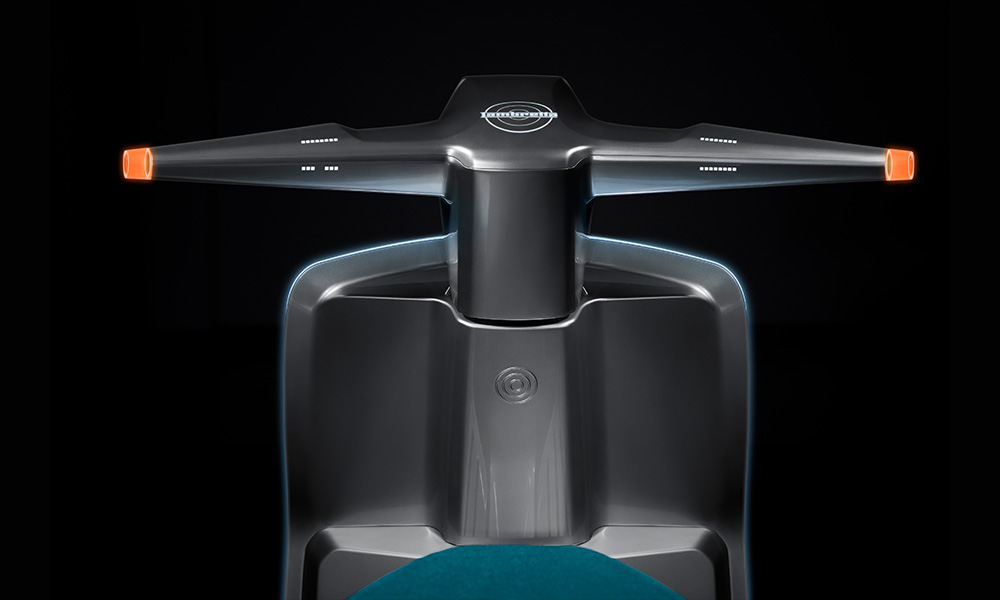 Speaking of the handlebar, the wood levers for the brakes can be neatly tucked to be flush with the cover, with amber lights found on both ends. The scooter's name can be seen on the top-right part of the leg shield featuring the classic Lambretta font.
The bodywork features smooth curves and chiseled lines, evoking a futuristic yet classic look. The whole rear end opens up with the key fob to reveal the mechanicals of this electric scooter. The 780mm-high cyan-hued "floating" saddle is made for a single rider as the back part of it is covered in a body-colored trim.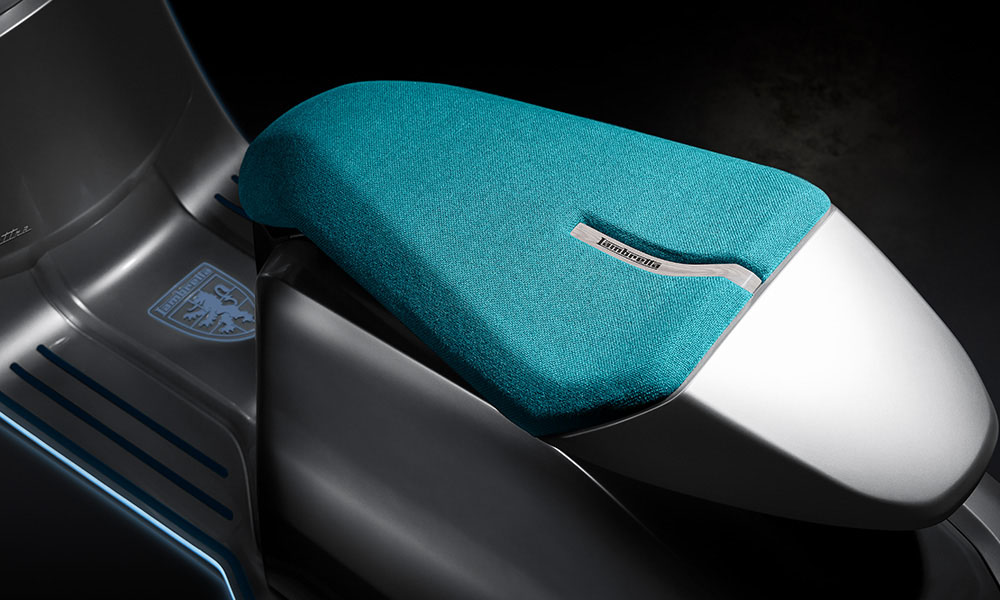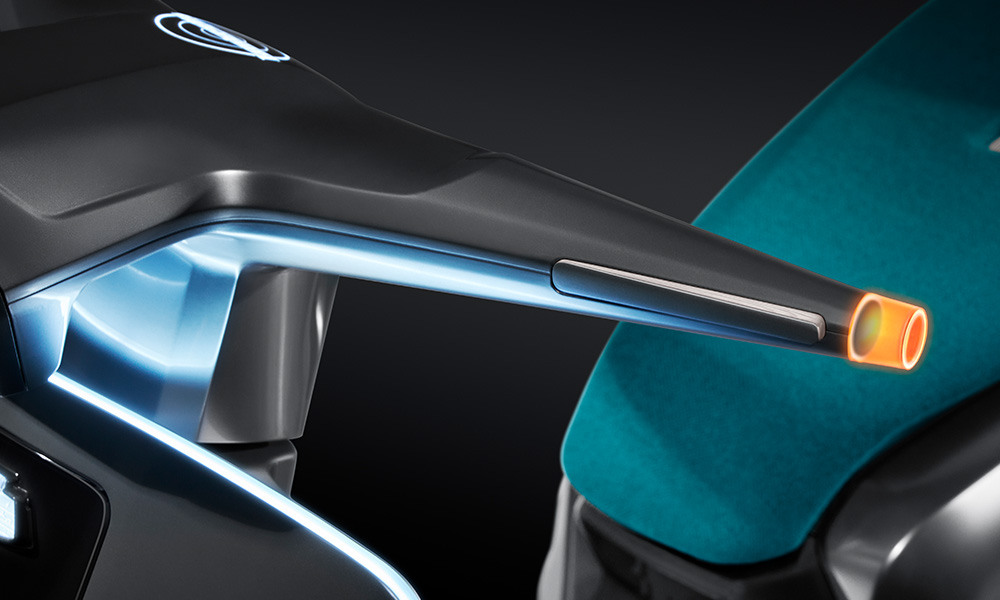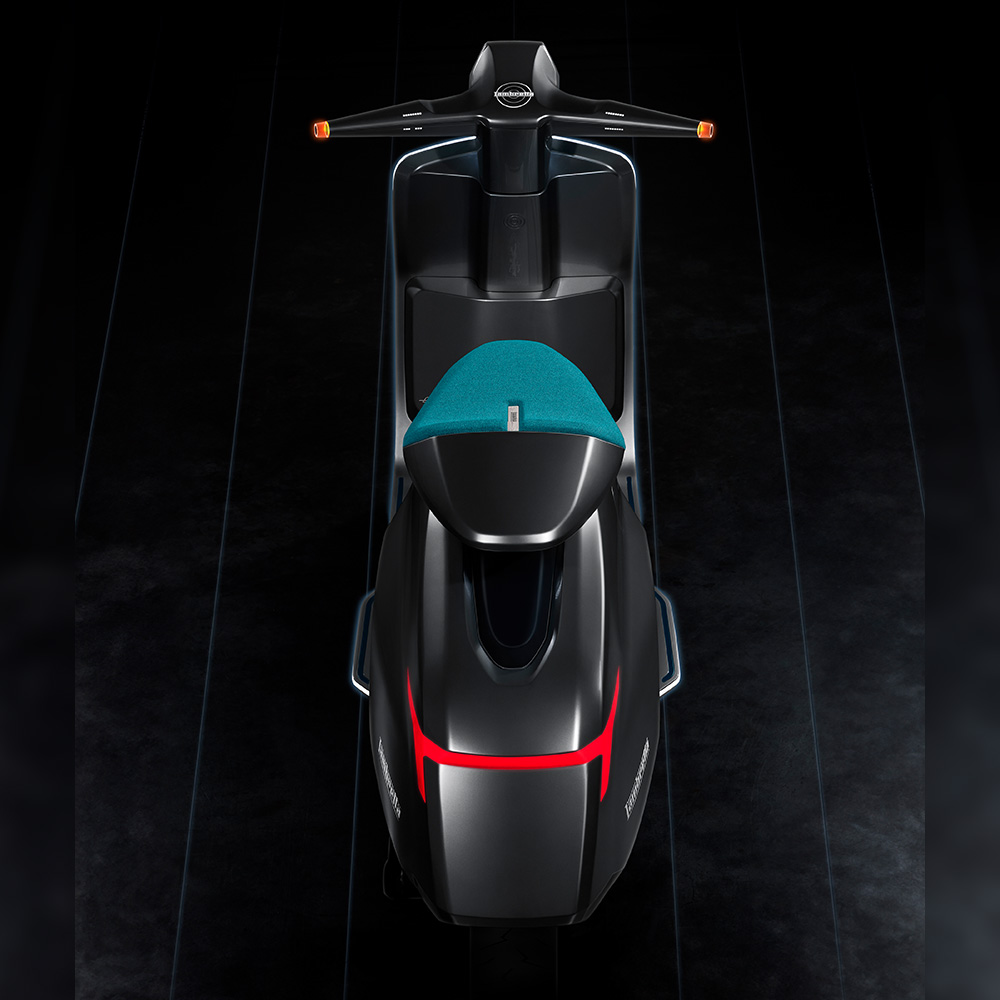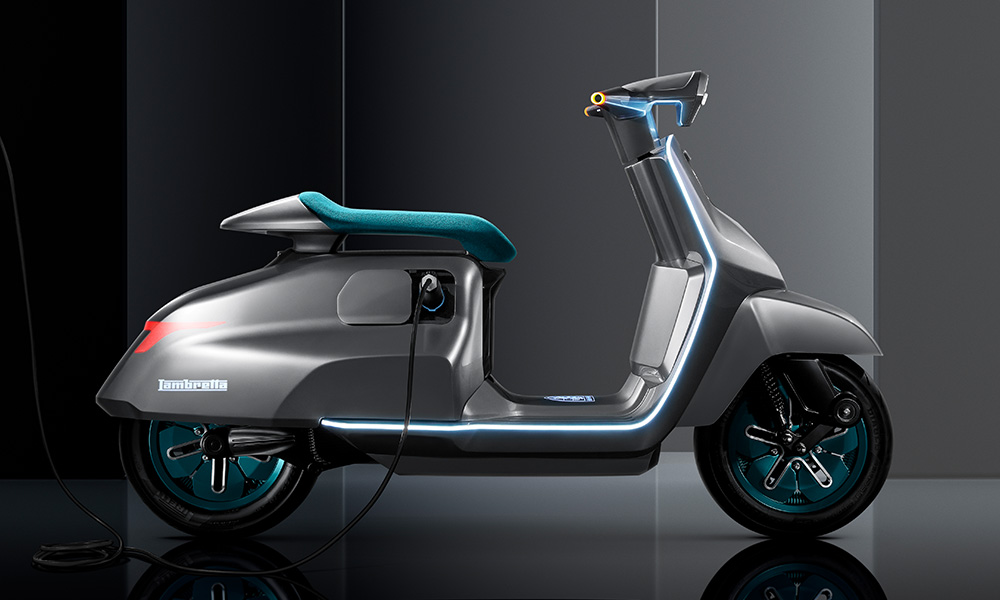 Lambretta's coat of arms is stamped in the middle of the footrest, which is a nice touch. The taillamp is flush within the body, which is both cool and stylish. A charging port can be found on the right side of the scooter, just beneath the seat.
The uniquely styled 12-inch rims both have cross-drilled rotors. The front wheel is mounted on the bike courtesy of a classic 'pull-wheel' double shock absorber at the front. Meanwhile, the rear wheel is held by a horizontally positioned monoshock, connected by an aluminum swingarm.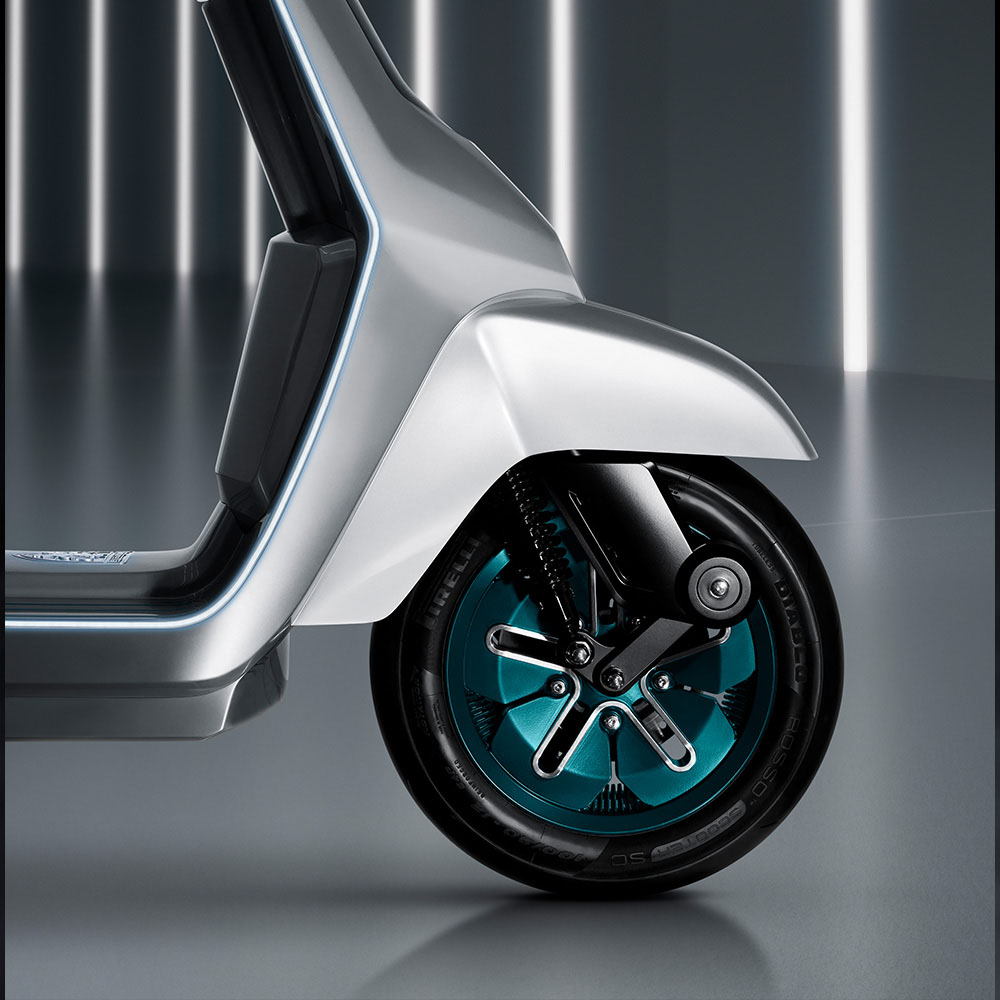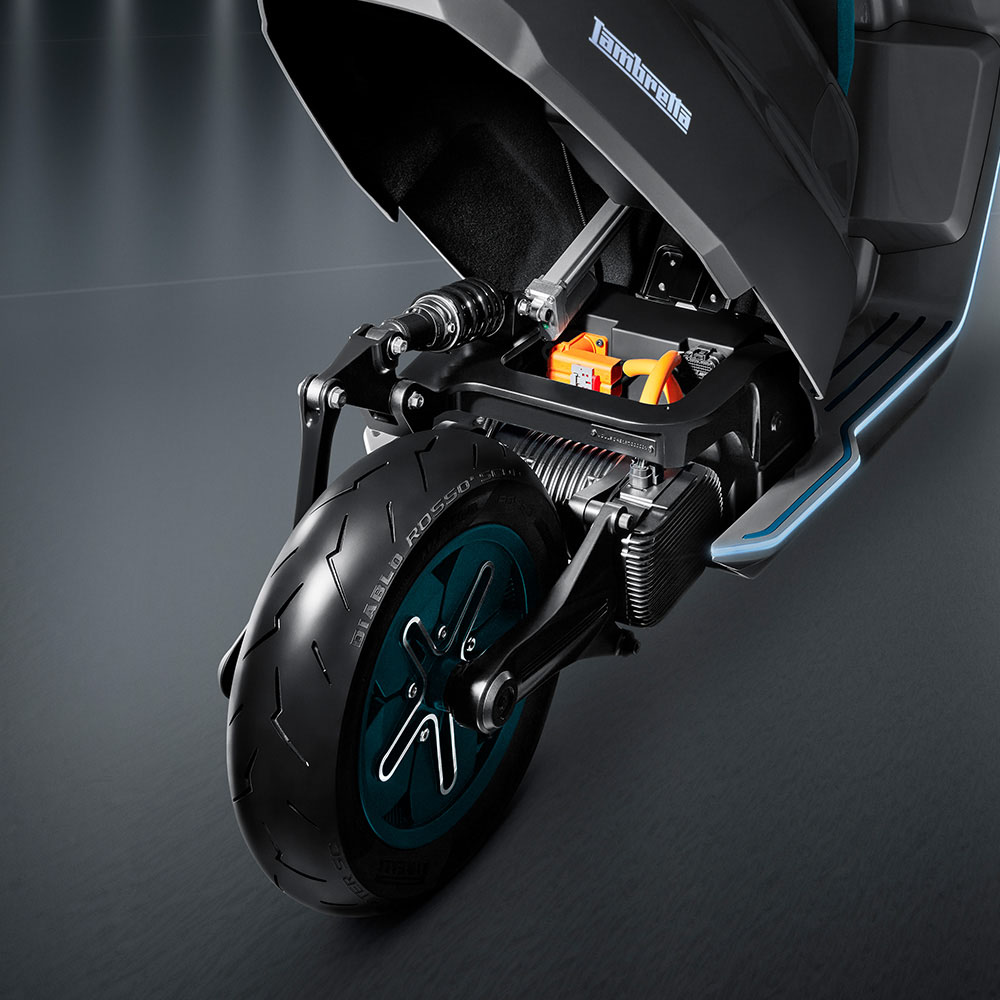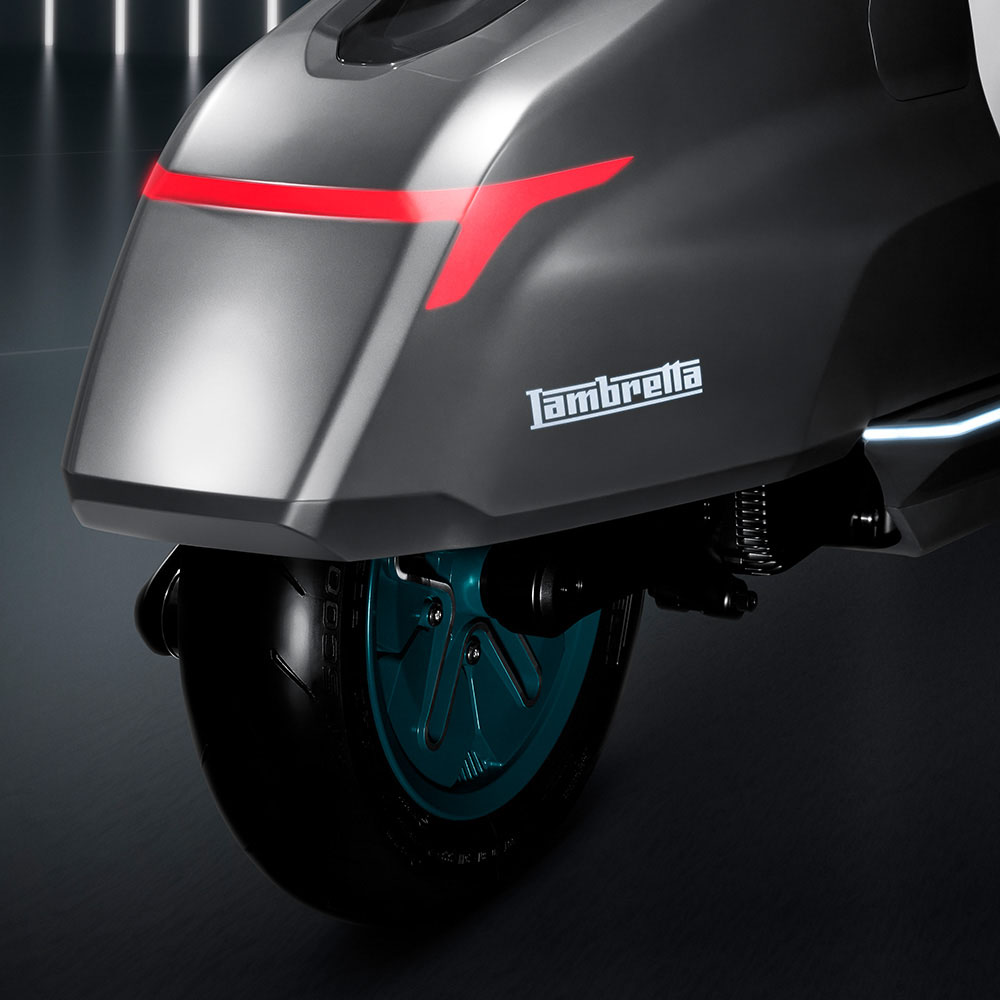 The 15hp permanent magnet synchronous motor is placed at the back wheel's hub. With three riding modes—Eco, Ride and Sport—this can propel the scooter up to 110km/h, thanks to 258Nm of instantaneous torque. Acceleration should be quick, given the running weight of just 135kg.
Providing juice to the motor is a 4.6kWh lithium battery pack. This is good for a range of 60km to 130km, depending on the ride mode. This can be charged in just five hours and 30 minutes using a 220V home system. Fast charging from 20% to 80% takes 35 minutes.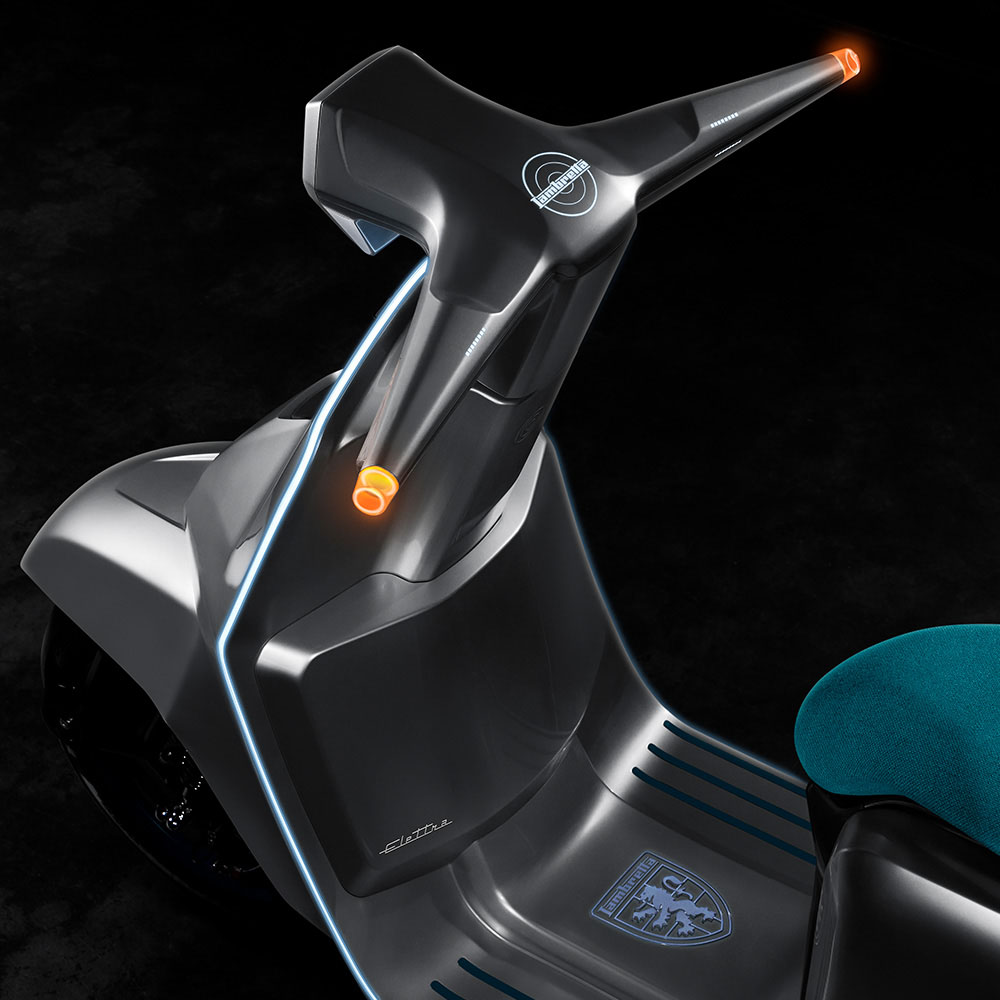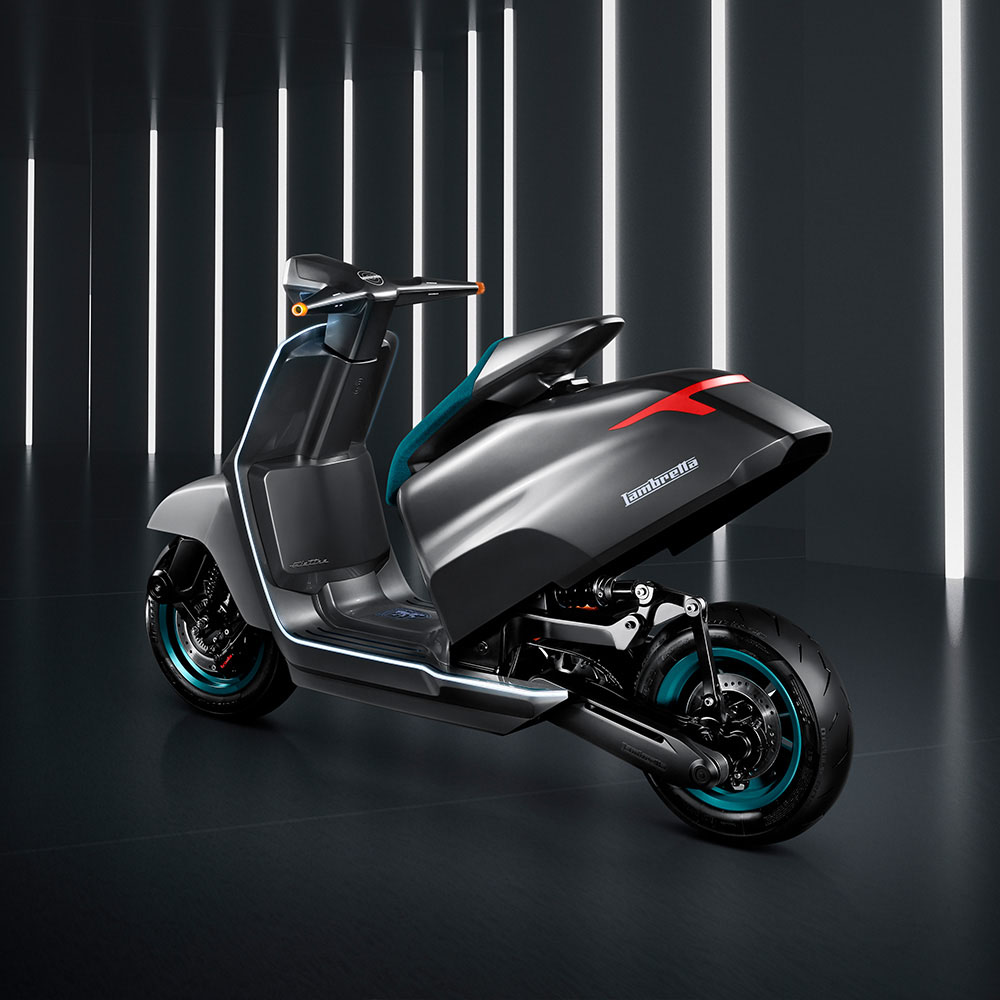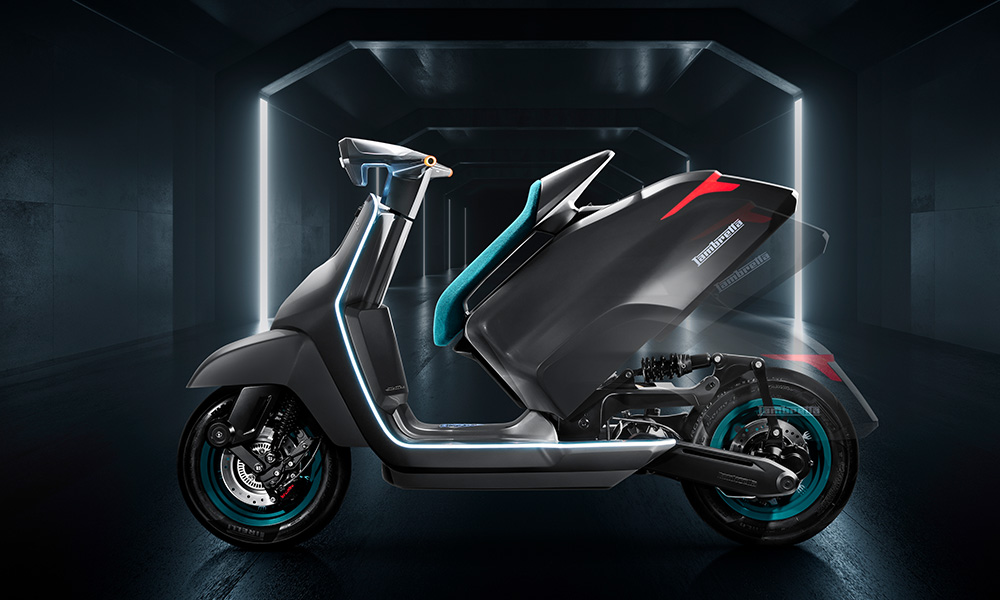 This concept will turn to reality soon as it is slated to go into production. No pricing and other technical specifications have been provided. But we're sure that this will be a future classic once it hits the road.