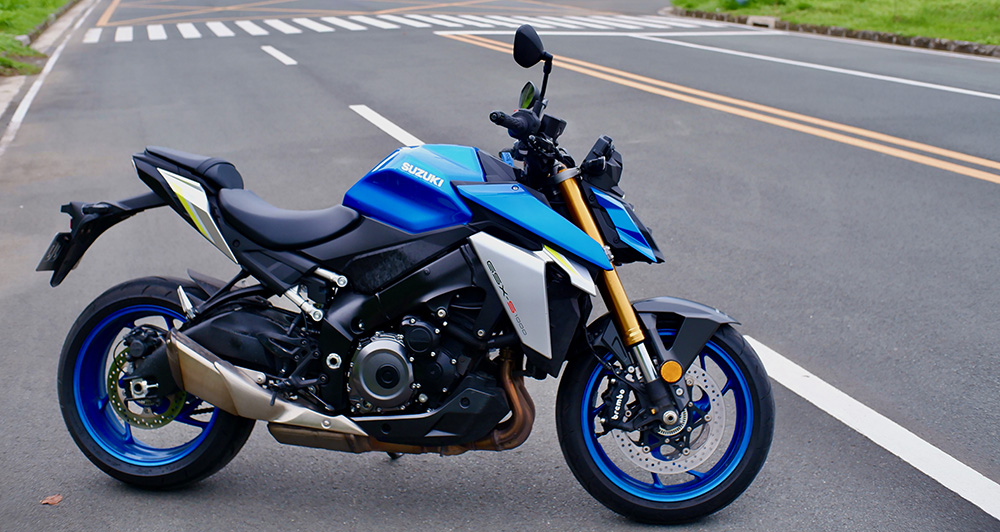 Suzuki may have formally bowed out of the MotoGP scene, but that doesn't mean it has completely abandoned the high-performance motorcycle segment. As a manufacturer known for giving great value, the company has a knack for making bikes (and cars) that pack a lot of bang for the buck.
The GSX-S1000 is one such example. Updated earlier this year with better electronics and ergonomics, the supernaked boasts a lot of firepower at a price that would only get you the bare bones if you were shopping European.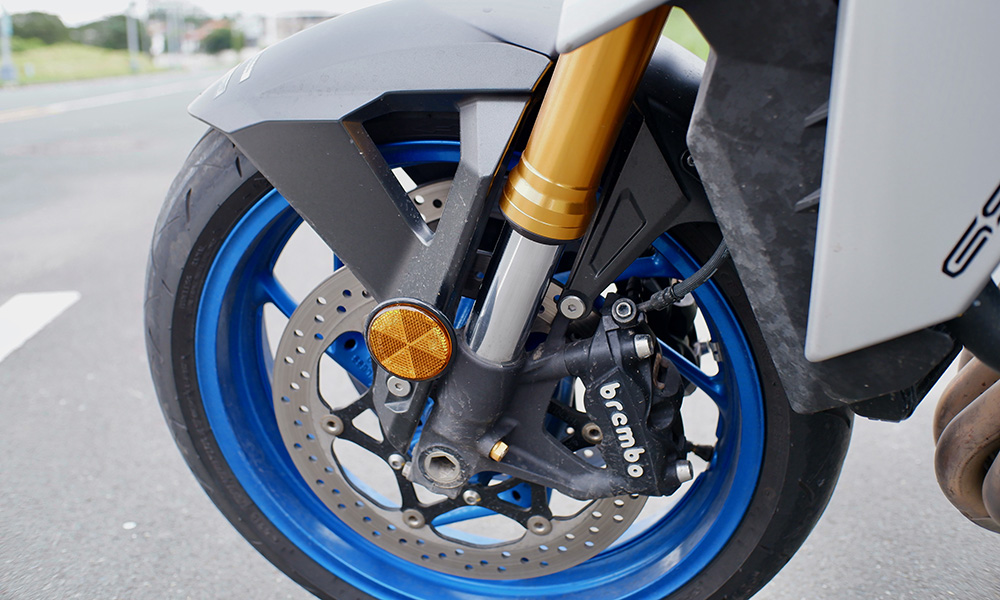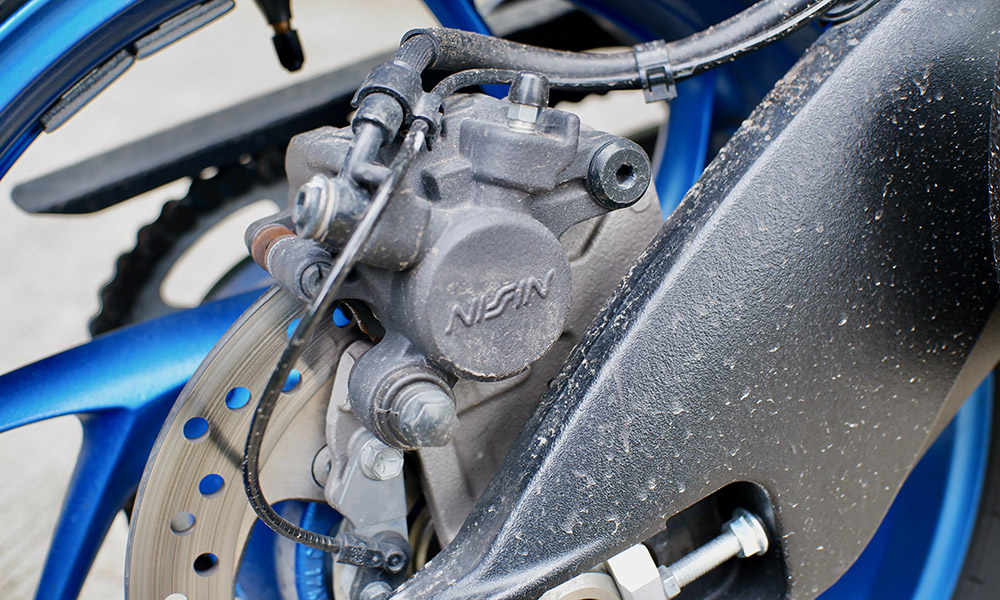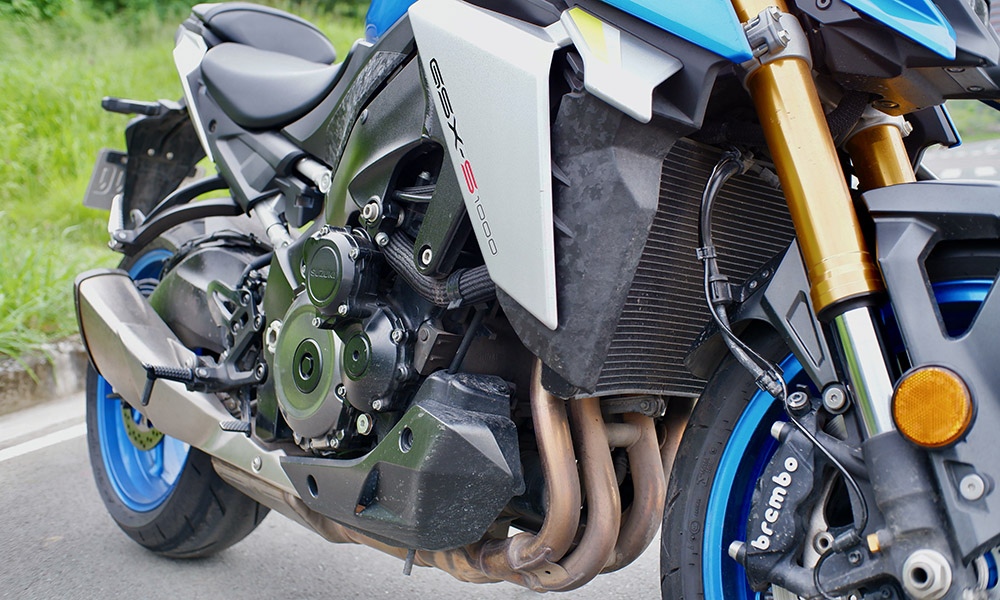 There's 150hp from a 999cc in-line-four. Bidirectional quickshifter. Fully adjustable KYB suspension. Dunlop Sportmax Roadsport 2 rubber. LED lighting, a 19L tank, and a few other details.
All that for P745,000, which isn't chump change by any standard, but compares favorably against the Kawasaki Z1000 and the Yamaha MT-10, as well as being substantially more powerful than BMW's F900R (P665,000 to P775,000; 105hp) and Triumph's Street Triple RS (P795,000 to P840,000; 129hp).
Normally, I'm not too enthused about testing liter bikes because they tend to be too single-minded of purpose to be practical in congested Manila. They drink gas like a car, they emit a lot of heat, they're heavy, and they lurch in protest in traffic like a dog straining at the leash. They're only fun if you're really giving it the beans. In most cases, I've happily declined the opportunity to test a liter bike, finding more usability in a middleweight.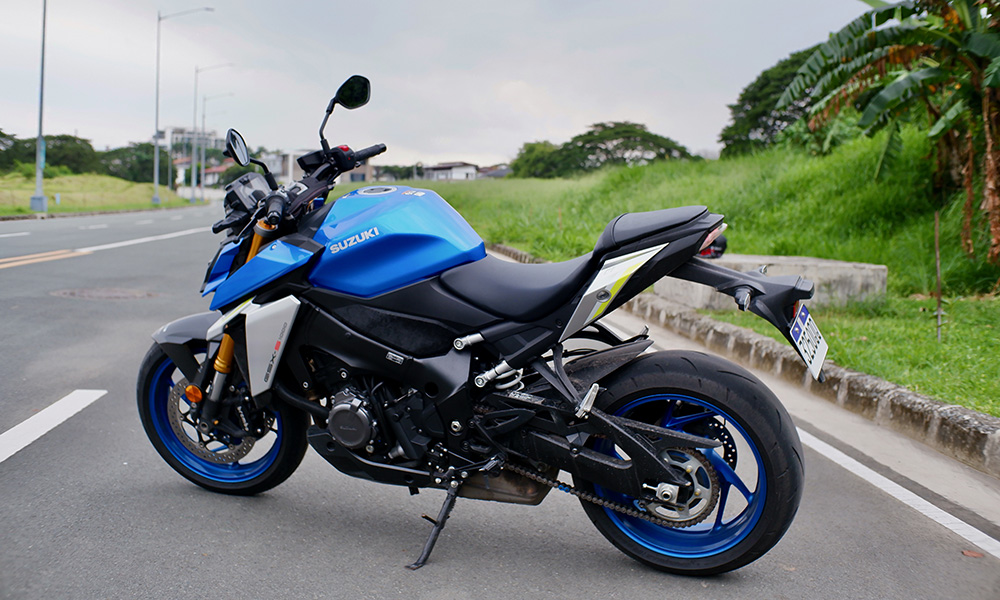 But this bike made me change my mind. Starting it up was the first clue, with the company's "Easy Start" system quickly firing all four cylinders in a split second. The saddle is thickly padded and has just the right shape to support you for several hours. The wide handlebar doesn't pitch you forward, making it easier on the wrists, yet you can easily hug the tank without feeling cramped since the seat-to-peg distance is ideal for riders of average height like mine (5'8").
The bike has a slender waist that's ideal for rapid, side-to-side weight shifts, and I found the foot pegs' position to be just right for all-day riding. Covering the rear brake pedal felt natural—no acute ankle position needed.
The electronics suite is only mildly complicated. There is no Inertial Monitoring Unit to enable lean-angle sensitivity, but there are five levels of traction control and three engine ride modes (A for "attack," B for "beast," and C for "conservative," I think). A is best reserved for track days, with instant power delivery with just a minor twist of the throttle. C is akin to "rain mode," with very gradual power, while B might also mean "butter." Just the right amount of power proportional to your throttle opening, letting you go full-eco mode at quarter throttle, then quickly hitting the redline at full whack.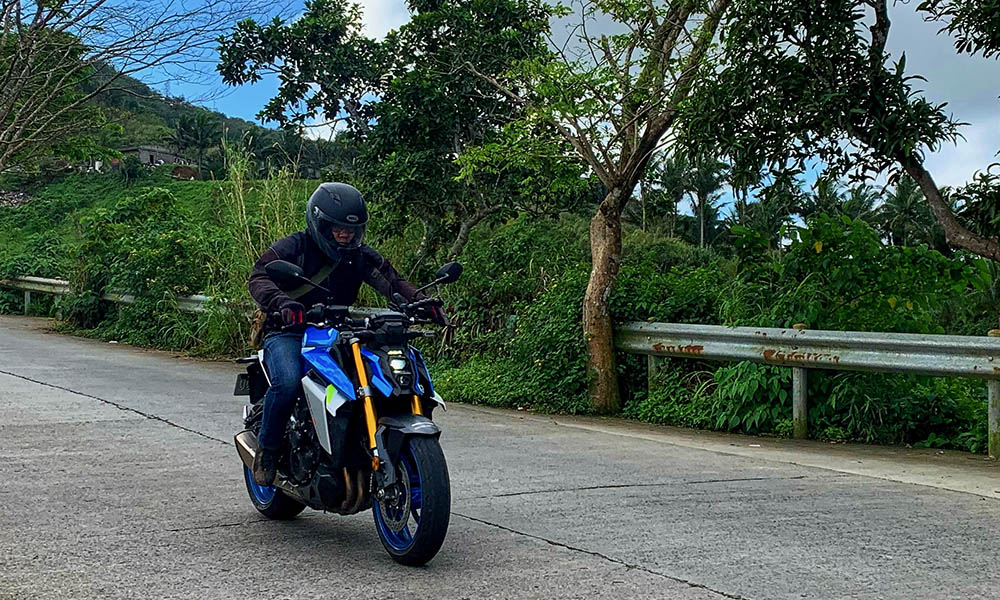 Whichever mode you're in, you get full access to those 150 horses, so it never feels like you're suddenly missing a cylinder or two just because you're in C. The traction control will be your guardian angel on rainy days and to keep you from embarrassing yourself. In 5, I could safely whack the throttle open when the mood hit without fear of lifting the front wheel.
And speaking of that motor. A proven design that has been continually refined over the years, it makes a lot of torque down low to let you quickly gather speed without ever having to go past 6,000rpm (but when you do, it accelerates like a banshee all the way to its 11,500rpm redline). Even with the stock muffler, it sounds great with a burly exhaust note, then transitions to a characteristic intake howl and shriek of cylinders and valves as it races up the tach.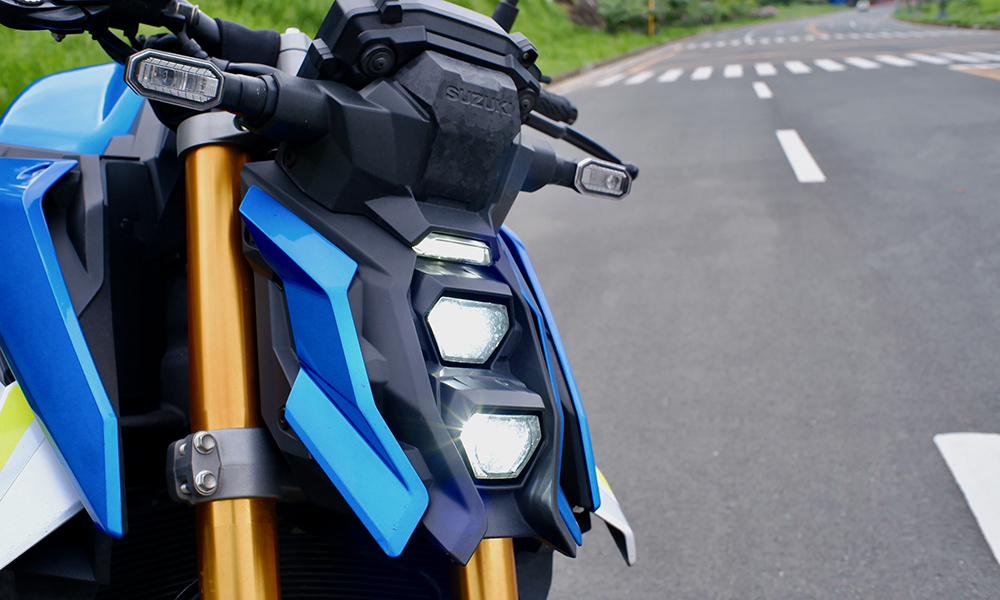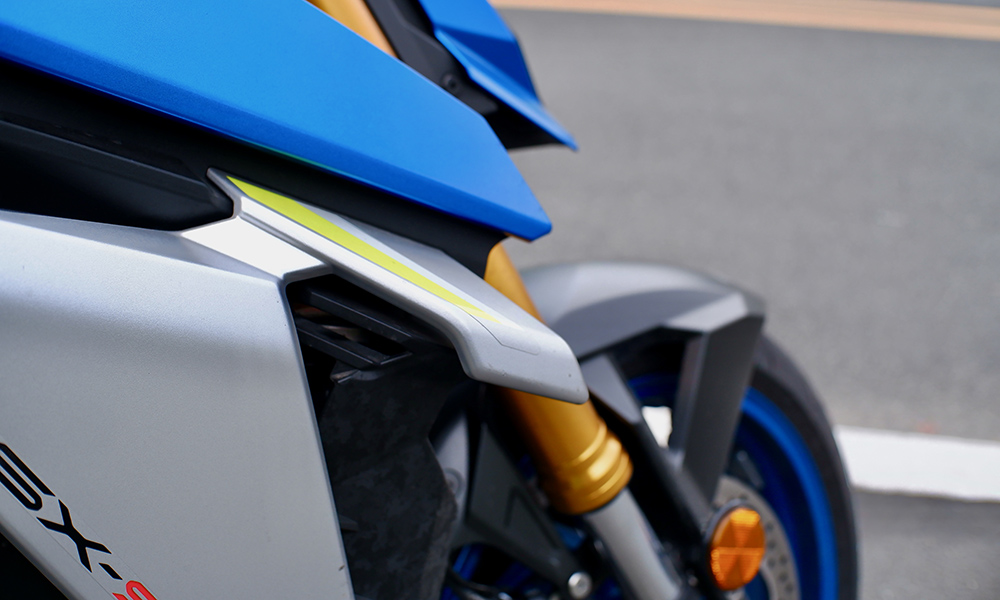 It's all terrifically addictive stuff that will make you long for open stretches of road so you can stretch its legs and savor that MotoGP DNA.
Yet for all its manic goodness, it's surprisingly docile and thrifty when you just want to get through traffic without tiring yourself. The naked style lets the engine breathe so the heat doesn't become oppressive at low speeds, and most of it is felt down low instead of right by your crotch.
The engine is sufficiently tractable that if you really want to stretch the range of its 19L tank, you can short shift from 3,000rpm to keep it in sixth gear most of the time and hit as high as 22km/L. It will have no problem lugging you around in sixth and as slow as 50km/h, with nary a hiccup or lurch from the motor.
The quickshifter and the slipper clutch work very well, too, enabling smooth and rapid gear changes without ever threatening to overpower the rear tire if you change down from a high engine speed. A combination of plenty of highway cruising with bouts of manic acceleration net me an average of 18.1km/L. Not bad at all for a liter bike.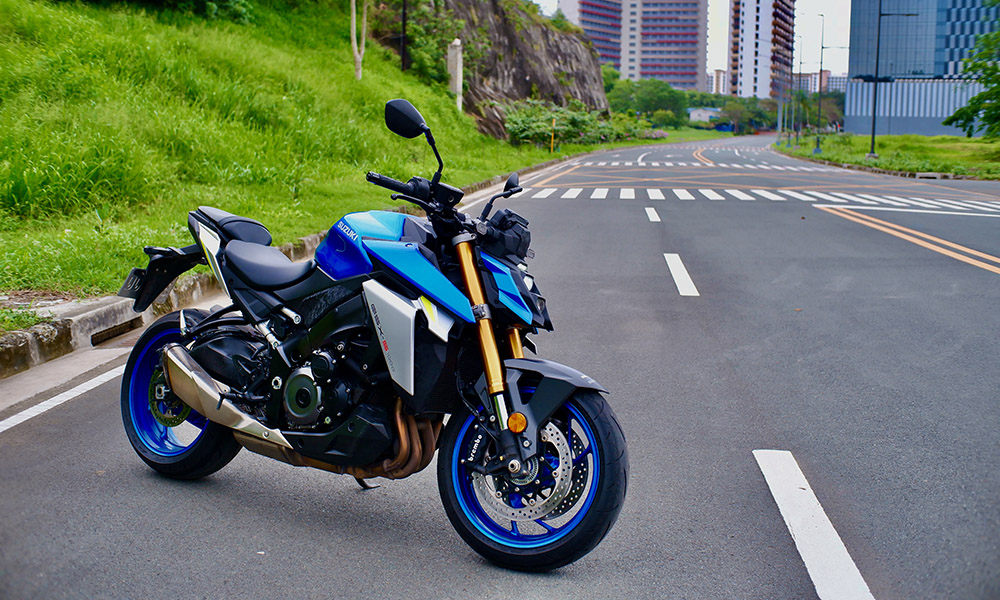 By my third day with the bike, I had gotten so comfortable with the handling traits that I could push harder in the corners. The thick sport tires resist directional changes at low speeds, then the bike feels like it wants to flop over when it finally turns, so you have to manhandle it for mundane things like U-turns. The upside is that it gets better and better the faster you go. Elbows wide, chest low, flicking the bike from side to side using sport-bike body language, the Suzuki becomes an extension of your body. It willingly charges forward when you want to, yet never threatens to bite back as many sport bikes are wont to do.
At high speeds and track-quality surfaces, the bike feels supremely planted, courtesy of that race-honed chassis and MotoGP-style winglets. Naturally, the naked body style will gradually wear you down when you're well above the speed limit.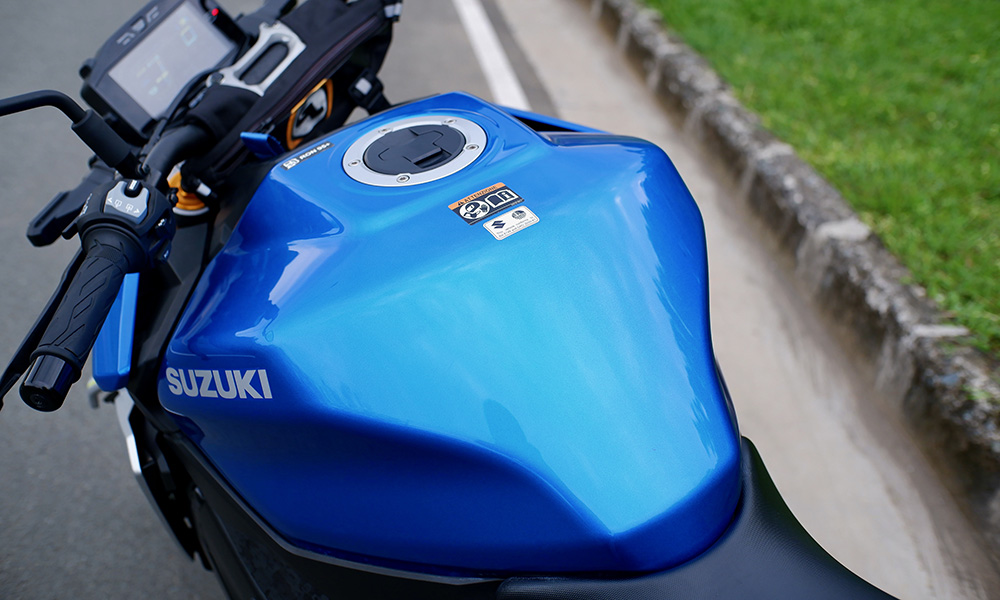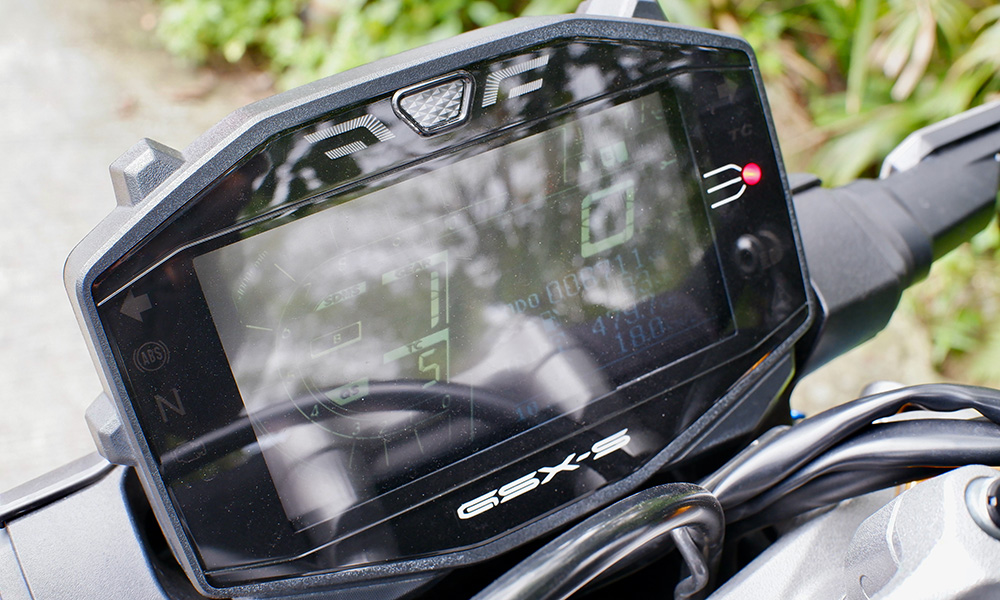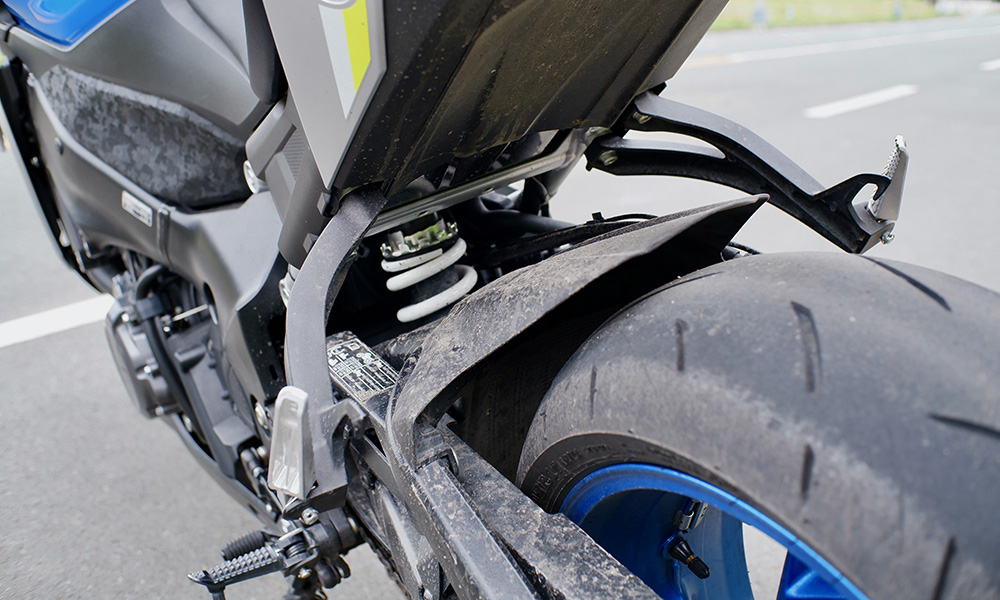 I didn't change the factory settings of the suspension, which felt harsh over pavement patches, so an experienced rider will benefit from taking the time to tune it to his or her preference.
At this price point, some corners had to be cut. The fit and finish of the switch pods and the plastic panels are good, but not premium. Cruise control would be nice. The biggest letdown is the LCD dash, which becomes unreadable under direct sunlight or heavy rain, as well as being too cluttered with information that would be better managed with contemporary TFT setups with their multiple windows.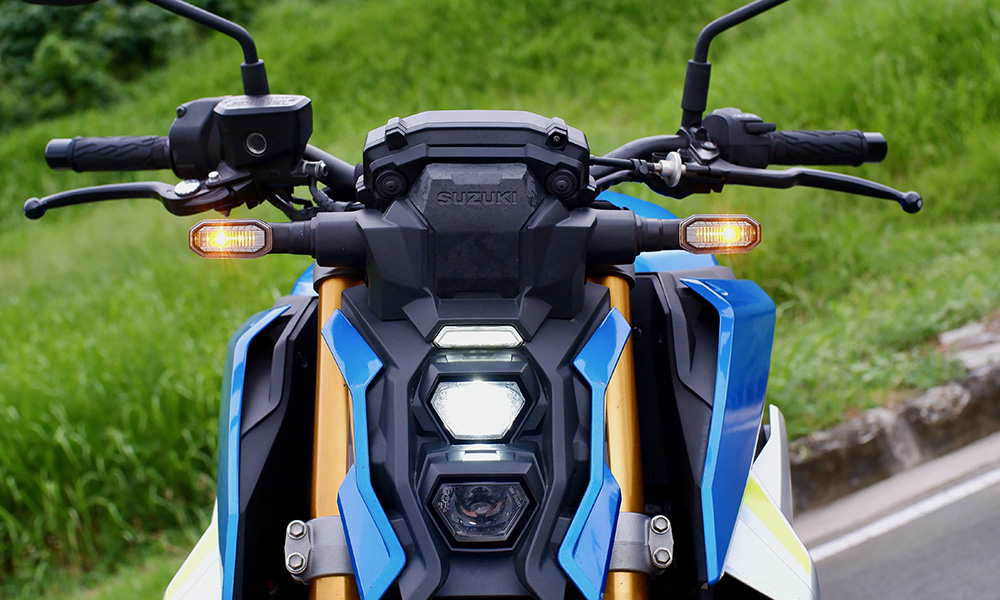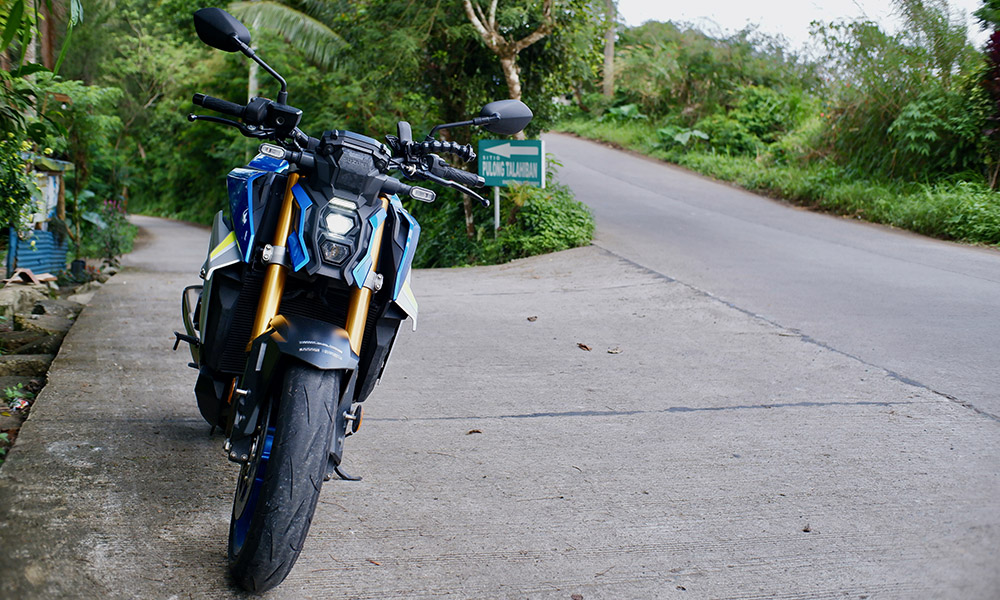 But these criticisms are easily silenced when considering what it brings to the table: all that usable power, in a chassis that will make you want to ride all day, and without beating you up and making you hate it, too. I didn't want to return the keys with this test ride.
If you crave a superbike that will flatter your skill set and encourage you to want to be a better rider—one that can change character from a docile commuter to a roaring beast with the twist of a throttle—Team Blue has just the thing for you.