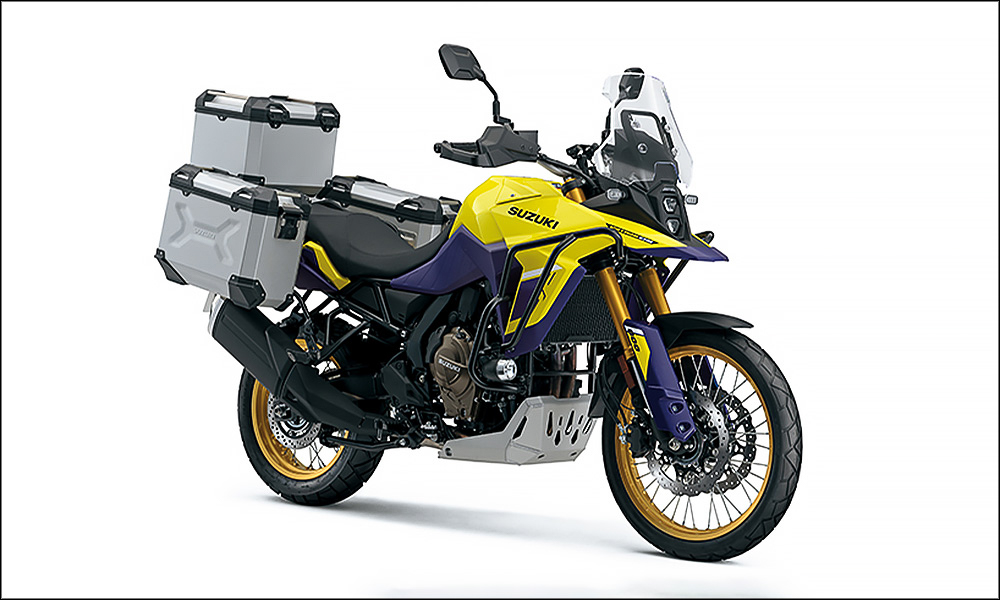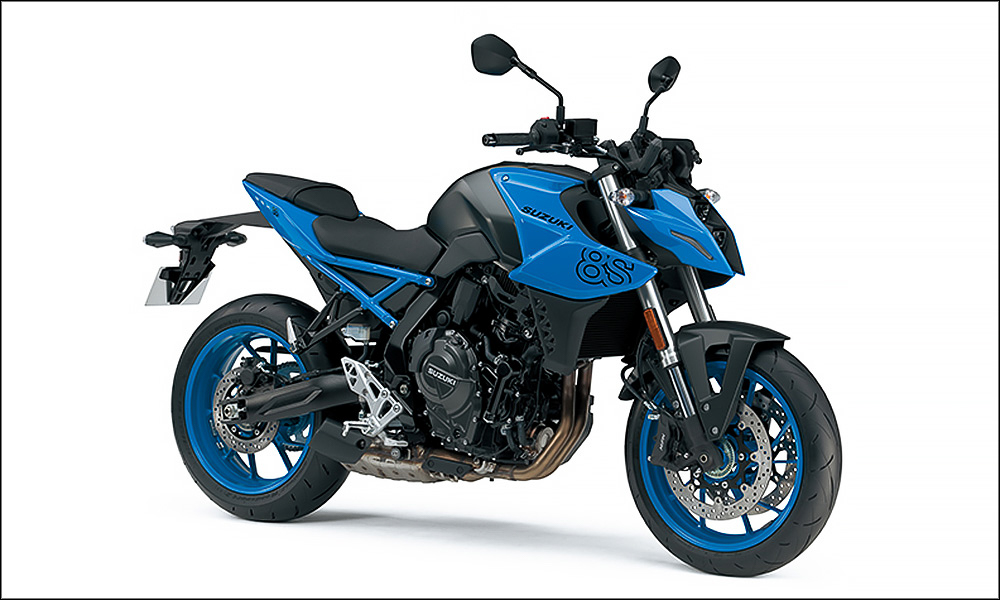 Suzuki has just made adventurers and sport tourers happy. In the annual EICMA show, the Japanese bike manufacturer unveiled two new 800cc models. Ladies and gents, welcome the V-Strom 800DE adventure bike and the GSX-8S sport-touring motorcycles.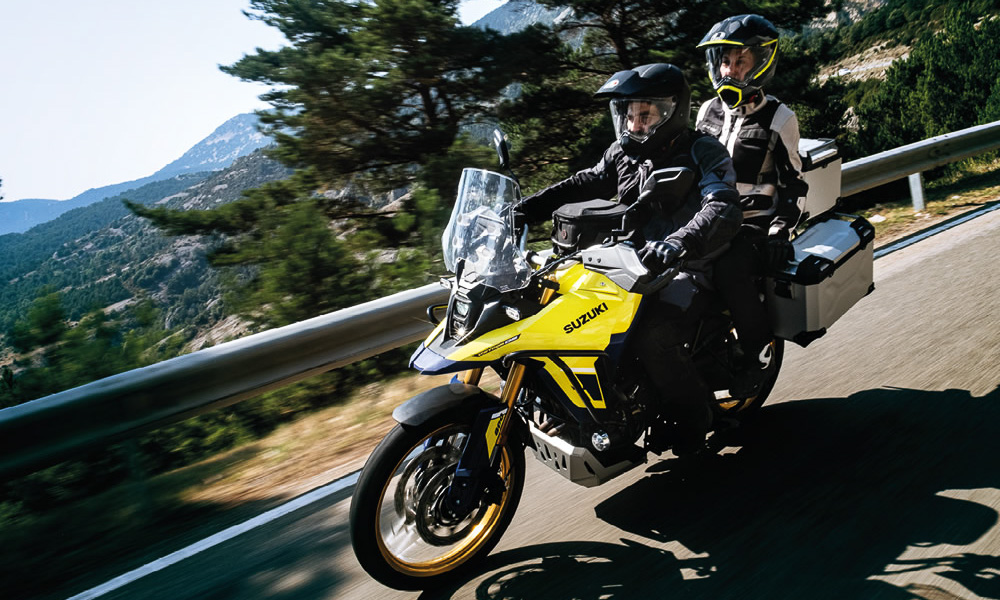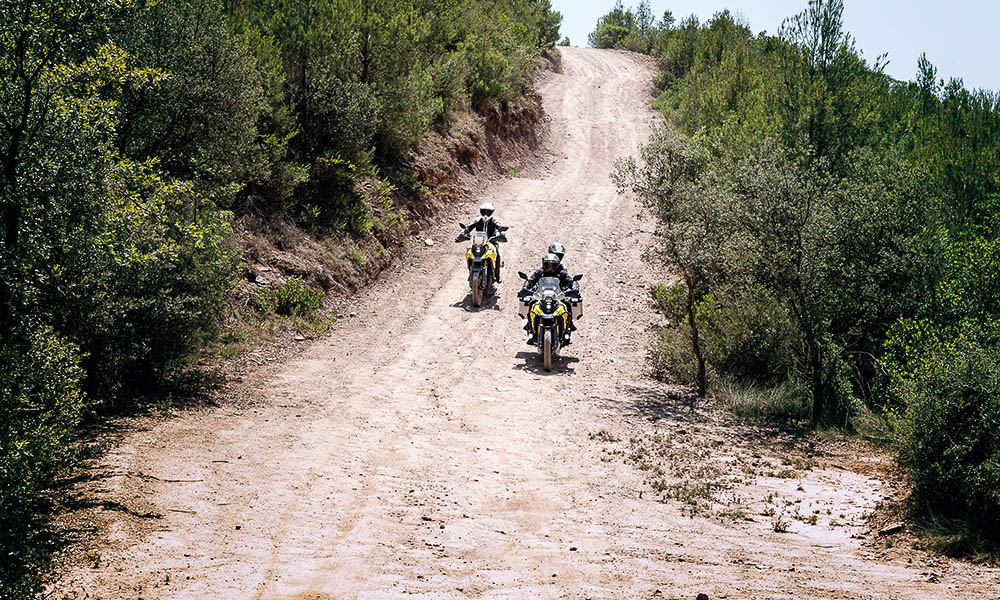 First, let's talk about the V-Strom 800DE adventure bike. This is powered by an 800cc, ride-by-wire, two-cylinder engine. Additionally, it has Suzuki's Cross Balancer that suppresses vibrations for a smoother ride. It also comes with the Suzuki Drive Mode Selector, letting you tinker with the motor's power output. The engine is both powerful and fuel-efficient, capable of doing 22.7 km/L.
The V-Strom's traction control system gets an additional G mode, perfect for use on gravel roads. The system controls the engine's power output, preventing wheel slippage. The ABS has three modes, including a rear "ABS off" setting for more experienced riders.
Other smart features include a Bidirectional Quick Shift System, allowing you to shift gears sans the clutch and throttle operation. Suzuki's Easy Start System makes it easier to fire up the engine when it stalls, and a Low RPM Assist ensures smooth launches from rest.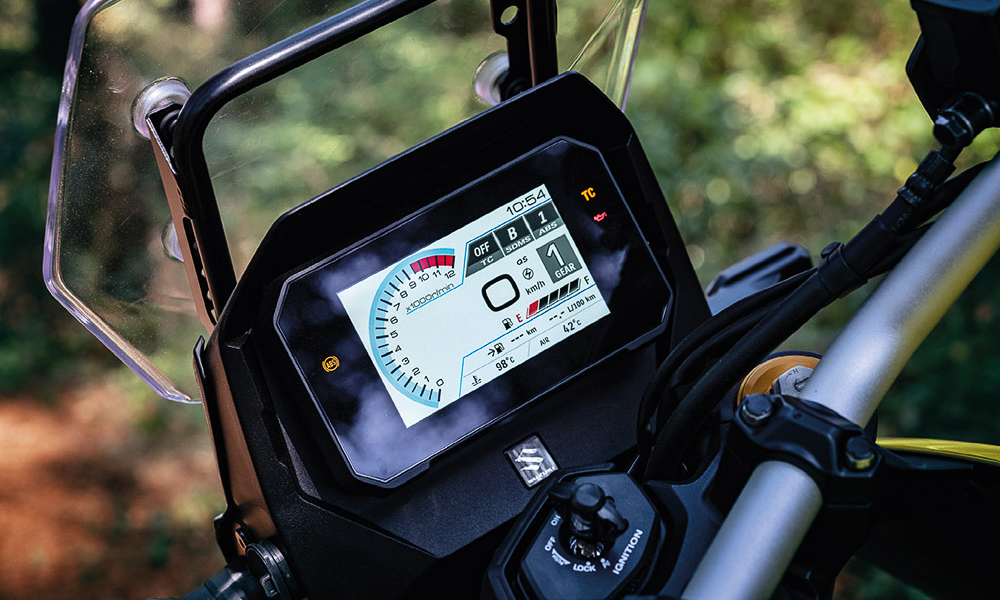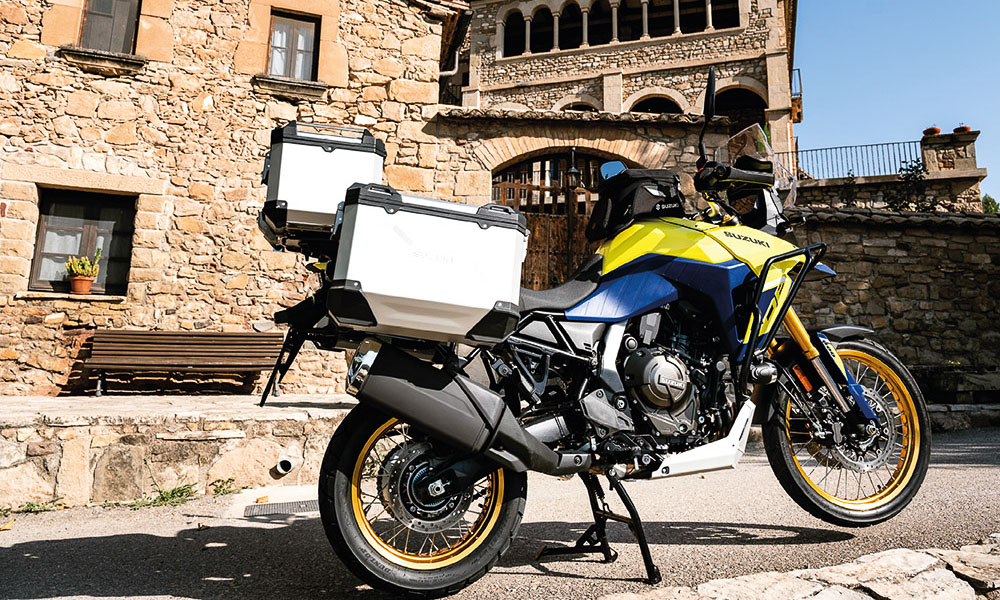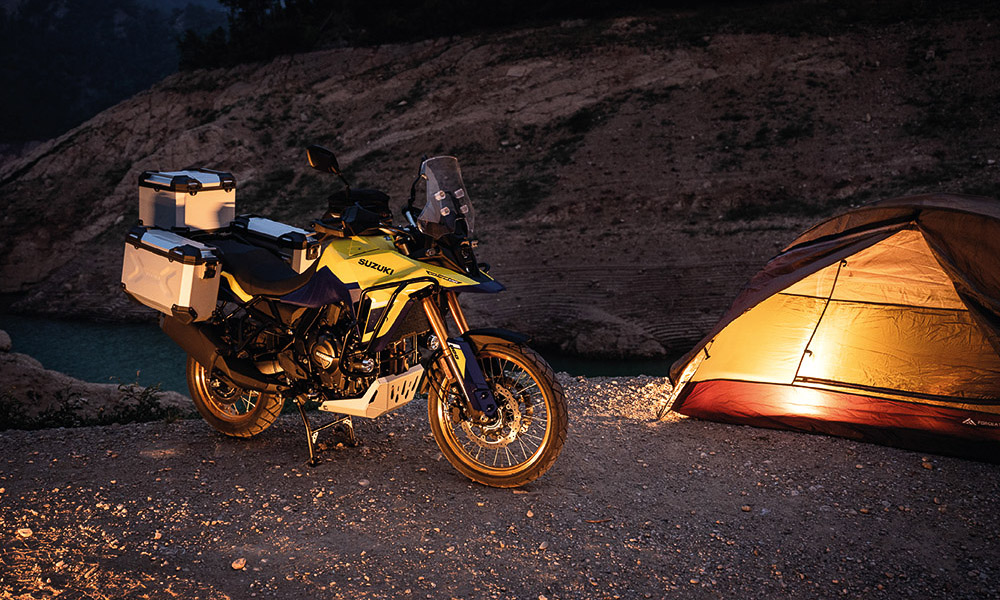 On the other hand, the GSX-8S sport bike's modern styling is accentuated by the exposed engine, the short exhaust design, and the seat rails. Like the V-Strom 800DE, the GSX-8S is powered by the same motor, albeit with a different tuning. This makes it more efficient, and capable of returning up to 23.8 km/L.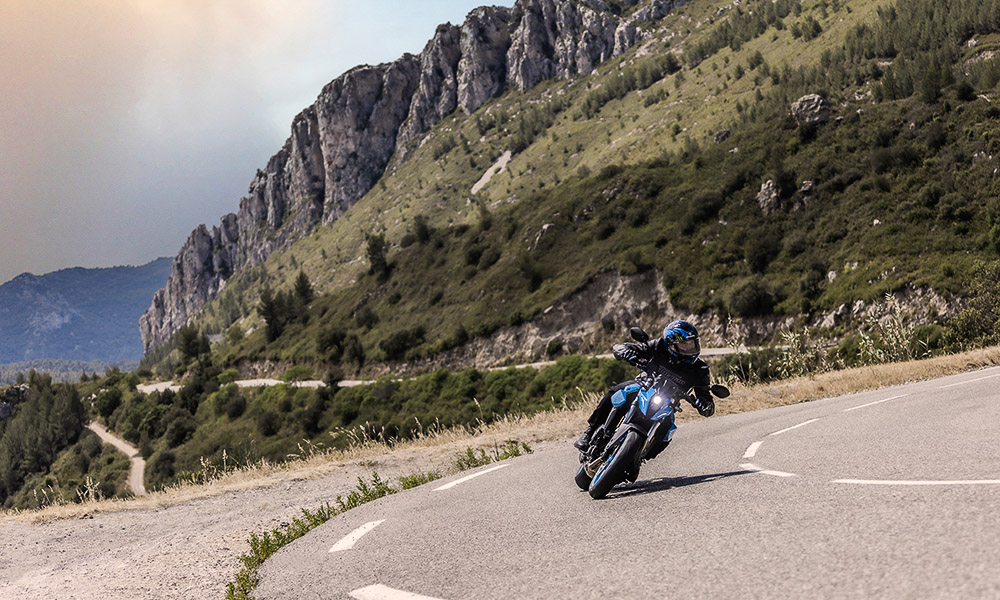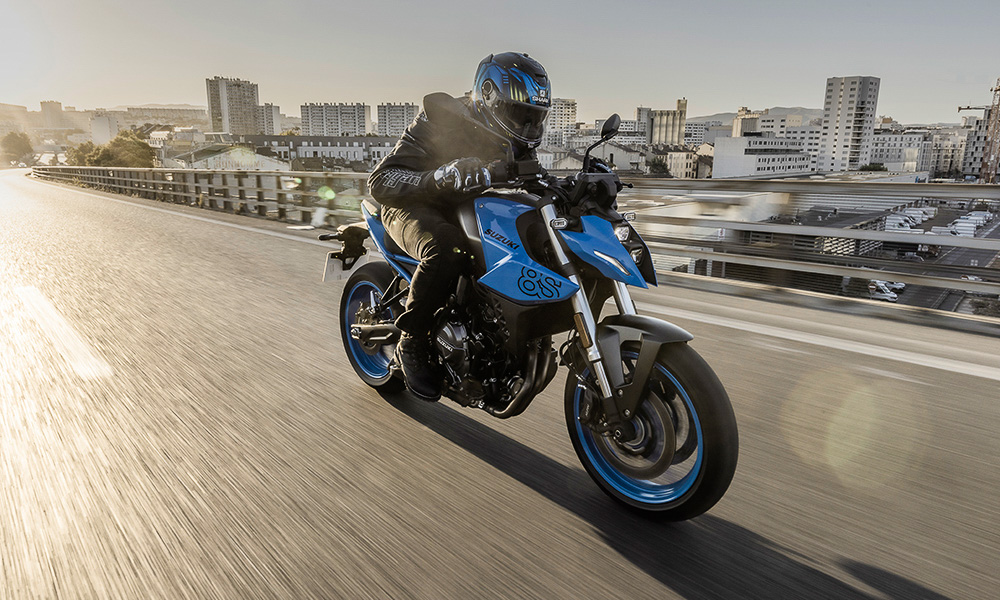 More than the engine, the GSX-8S shares other features with the V-Strom 800DE. This includes the three-mode traction control system, the Bidirectional Quick Shift System, the Suzuki Easy Start System, and the Low RPM Assist.
The 17-inch cast wheels are wrapped with 120/70 ZR tires for the front and wider 180/55 ZR at the back for maximum grip on the tarmac. The ABS keeps the wheel from locking up whatever the road conditions, perfect for all riders regardless of driving skill.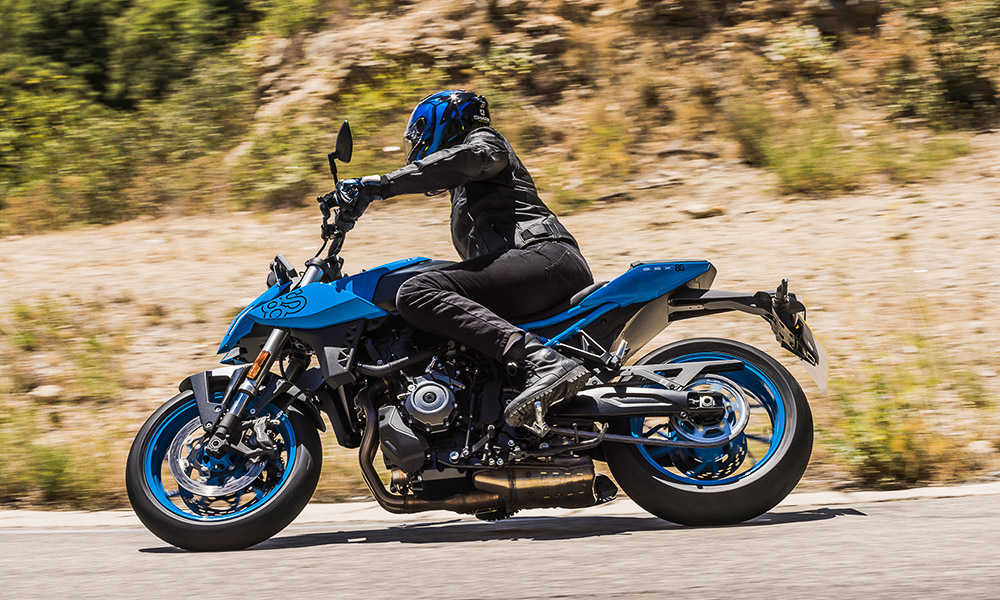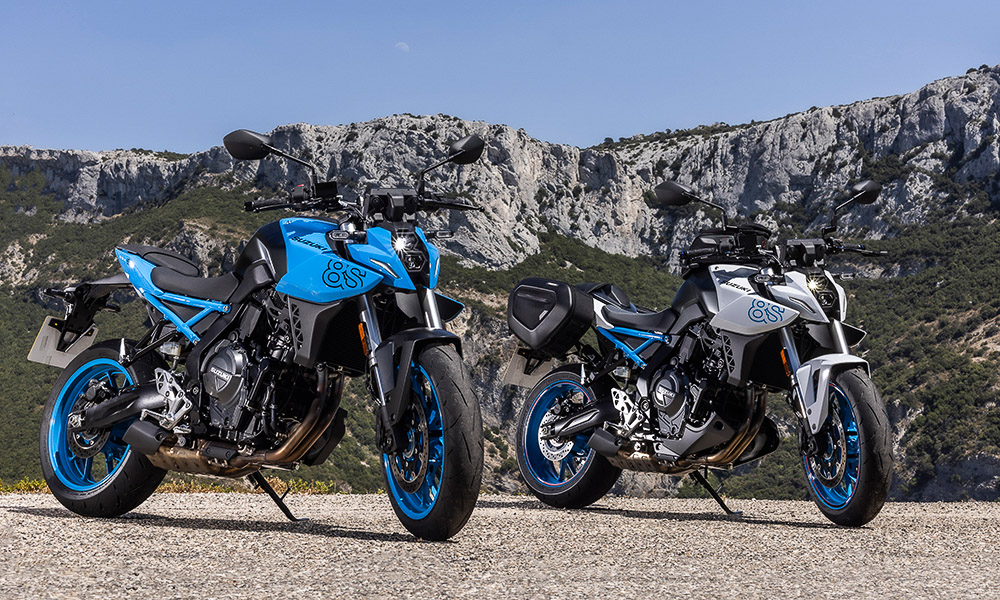 Suzuki will start selling the V-Strom 800DE in February 2023, while the GSX-8S will follow a month later (March 2023). The Japanese motorcycle maker promised that both bikes would be sold globally, but offered in Europe and North America first.
It may take time before both bikes are launched here. If there's any consolation though, you will still have enough time to fatten your wallet while waiting for these to hit Philippine roads.