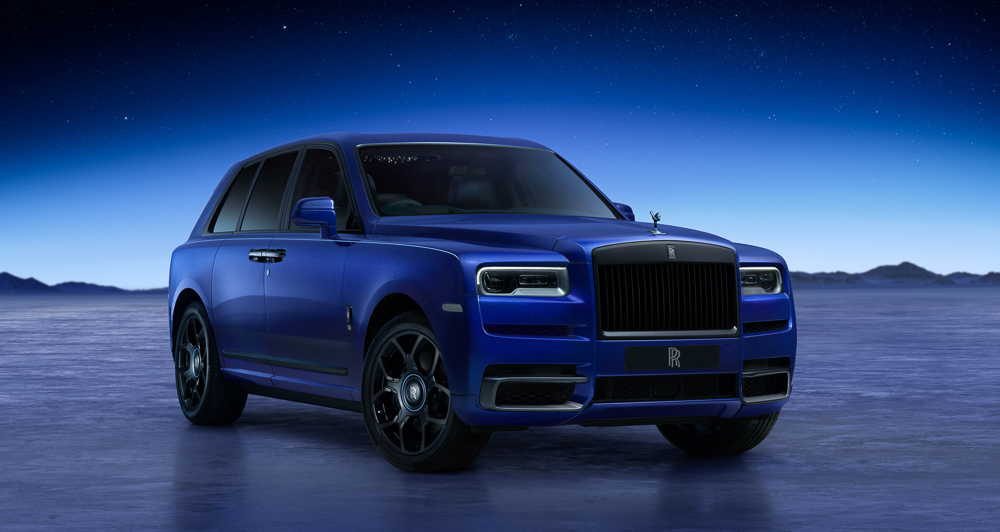 Some say the Rolls-Royce Cullinan is out of this world, but this special edition is just on the edge—the edge of space, that is. Called the Black Badge Cullinan "Blue Shadow" Private Collection, it was inspired by the Kármán Line, the invisible boundary 100km above our heads that separates earth's atmosphere and outer space.
In a press release that predictably talks a lot about pushing boundaries and expanding horizons, the posh carmaker is showing off yet another impressive piece of craftsmanship. This one features the most elaborate starlight headliner we've ever seen, and a few other things designed to make wealthy buyers rush to their dealership to get one of the just 62 units that will be built.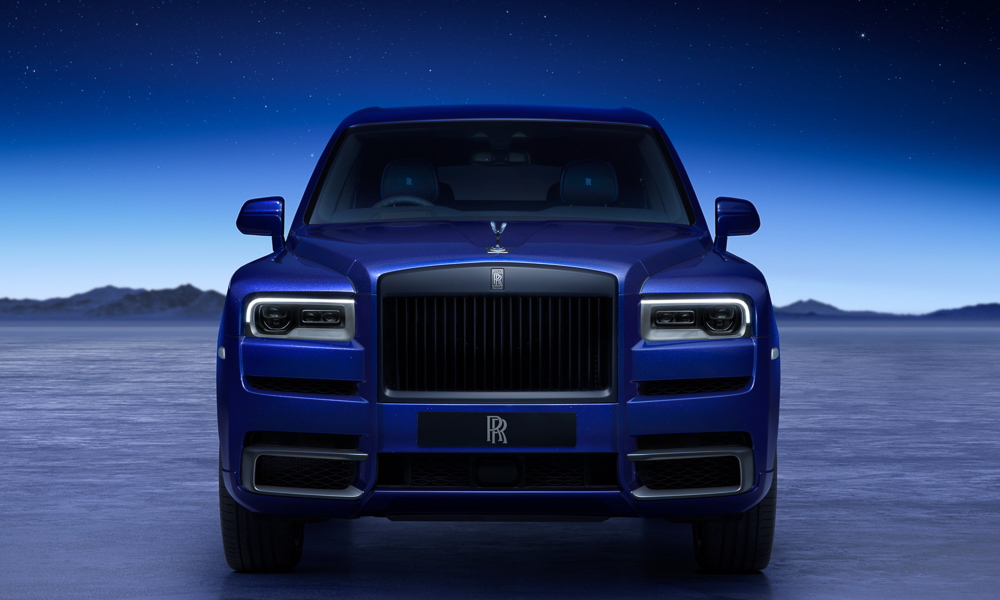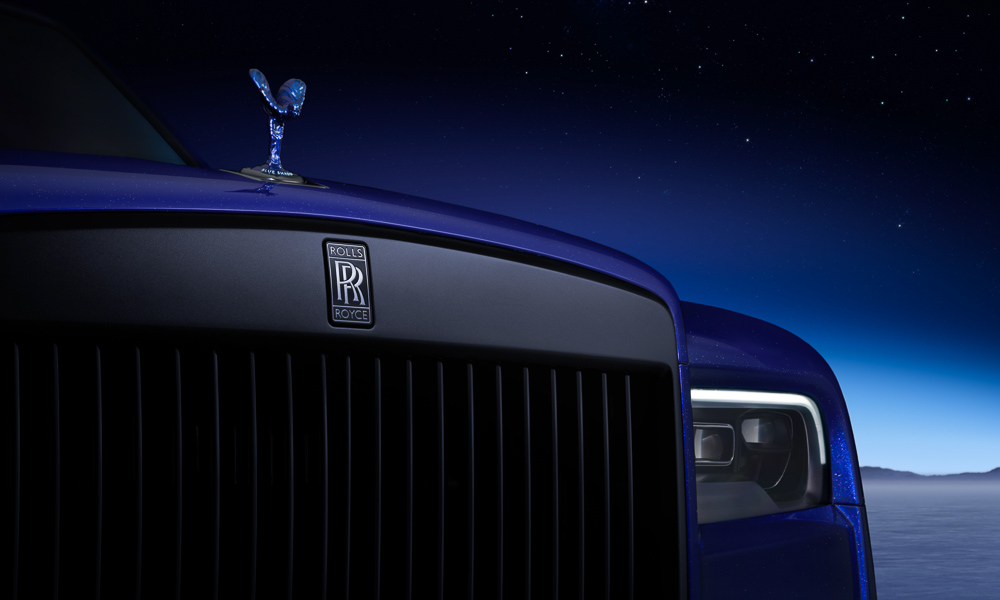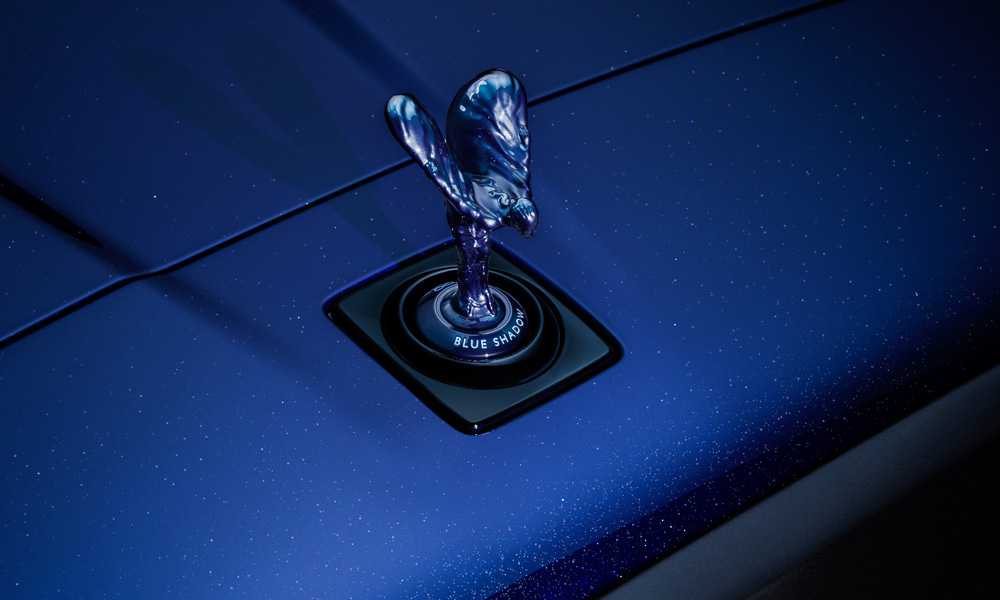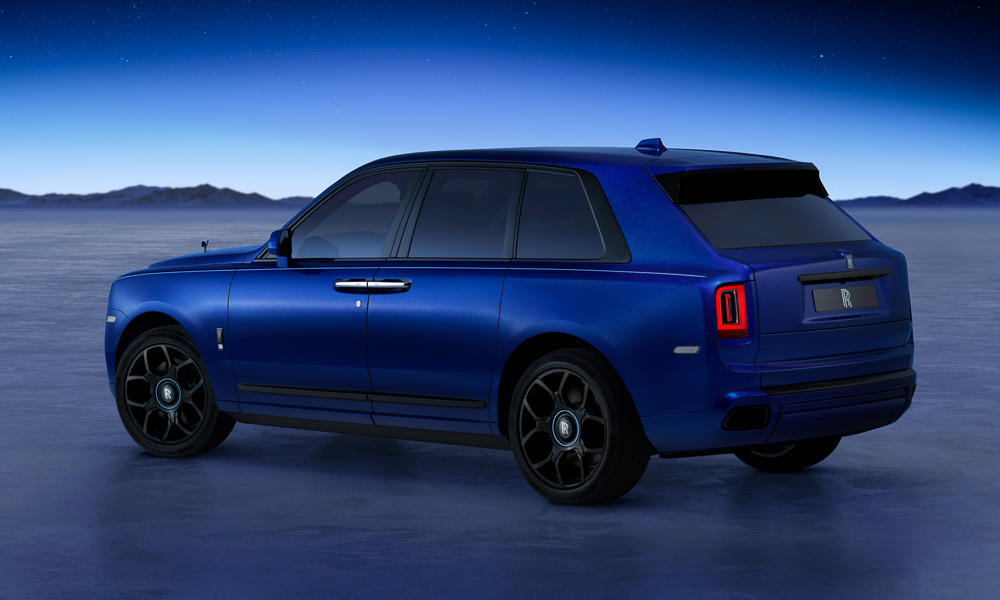 Let's start with the paint job. Naturally, this isn't just any old blue. What you are looking at here is called Bespoke Stardust Blue, meant to remind you of the deep blue color you'll see when you reach the upper layers of our planet's atmosphere.
On top of that, the satin-finished grille surround and the aero bumper inserts are meant to remind you of the heat shielding tiles attached to the space shuttle, and we imagine they probably cost about as much, too.
The Spirit of Ecstasy taking pride of place at the front of this barge was 3D-printed in titanium, and painted with a thin layer of blue lacquer that brings out the texture of the metal. The exterior look is completed by slightly darkened wheels.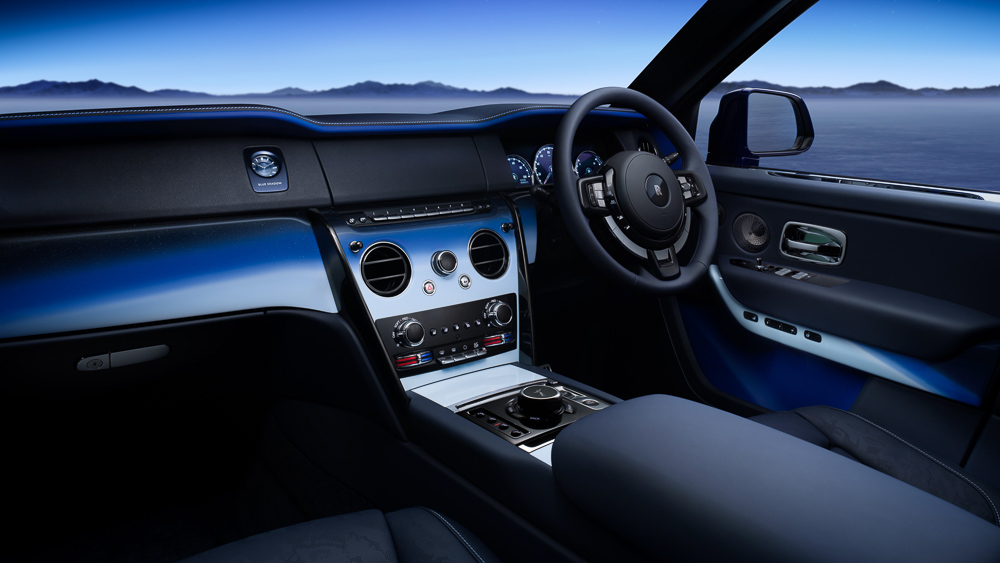 As with most Rollers, it's the inside that really makes you go "wow," and the Blue Shadow is no different. The first things you'll notice when you open the front doors are the door panels and the front fascia, which are painstakingly painted in six layers of different shades of blue to create a three-dimensional gradient look.
The finishing touch is achieved through a clear coat that includes blue and clear glass particles for extra sparkle.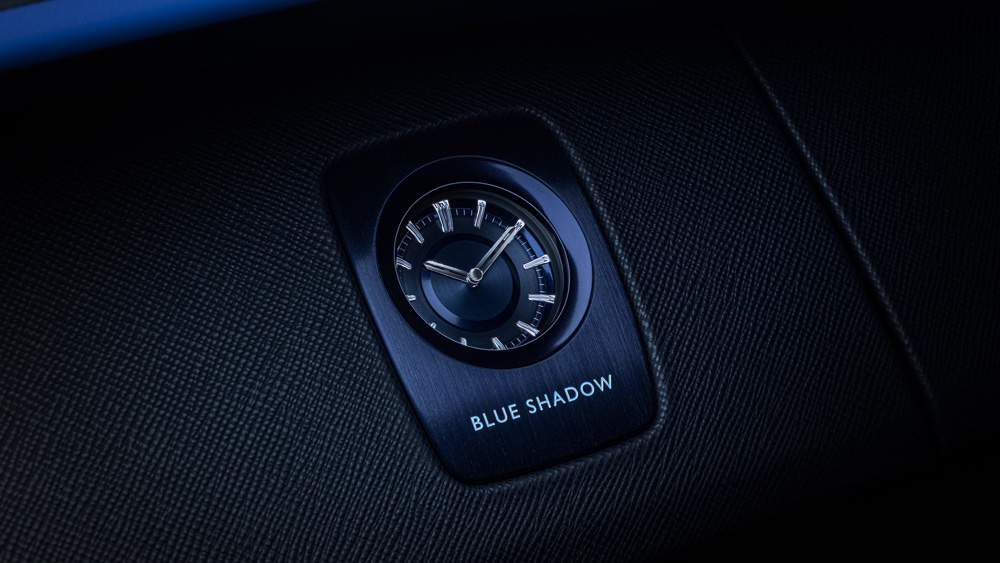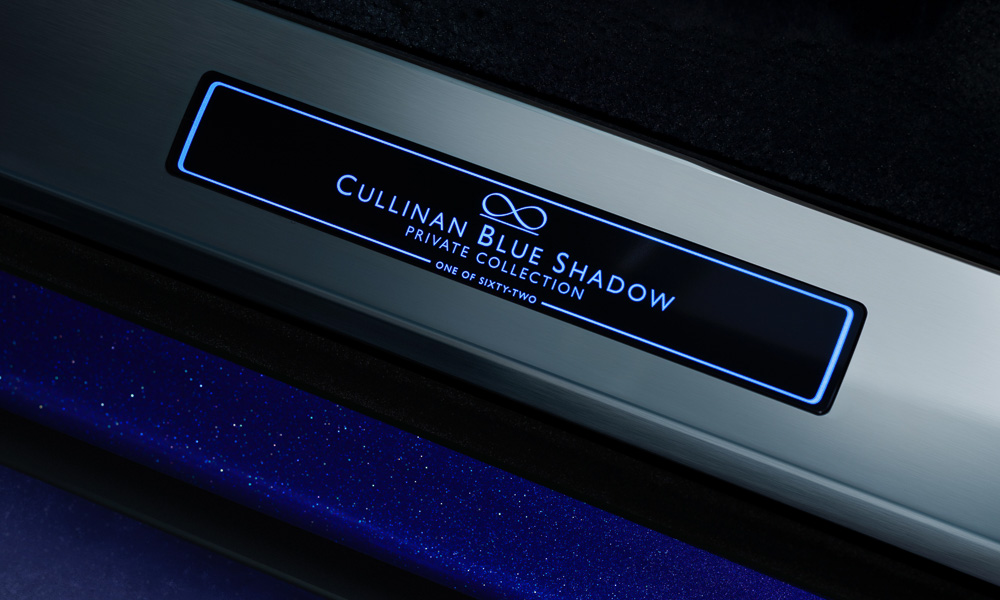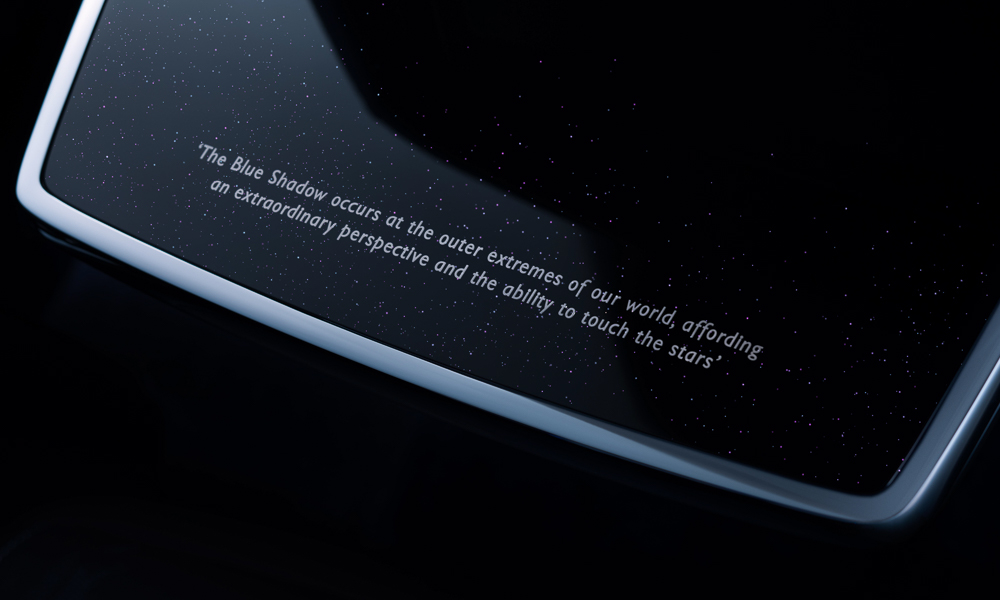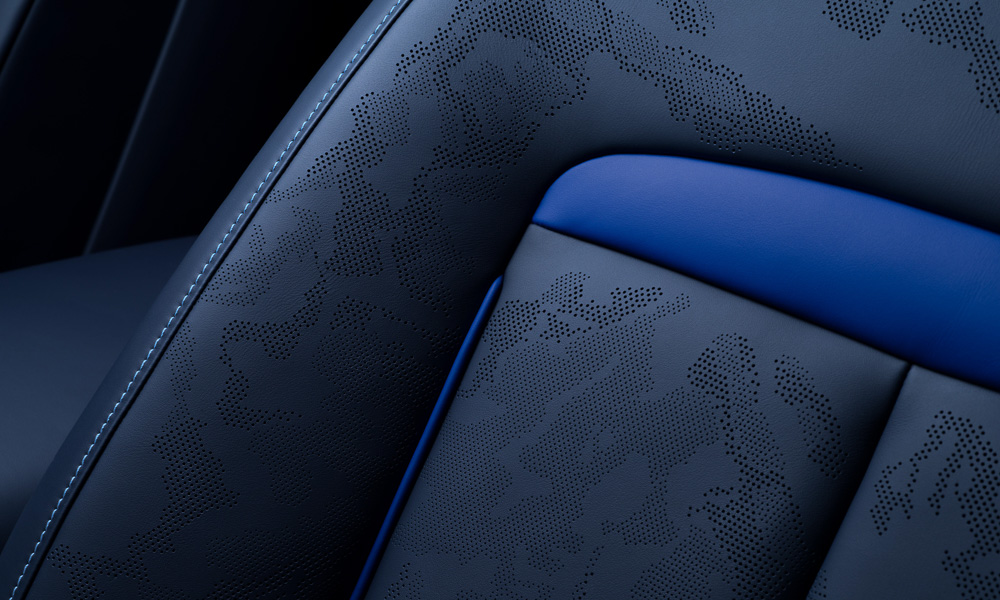 Then there are the seats, and these aren't just any ordinary chairs. Rather than just covering them in normal, single-tone leather, the firm has gone the extra mile and created a new type of artwork for the cabin.
The leather seats are wrapped in perforated leather where tiny holes of different sizes form patterns that are meant to represent clouds hovering over the ocean.
Every single seat required 75,000 hand-placed perforations to achieve this look, and we can only imagine how much patience you'll need to not only do this work but to complete it to the quality level required by Rolls-Royce.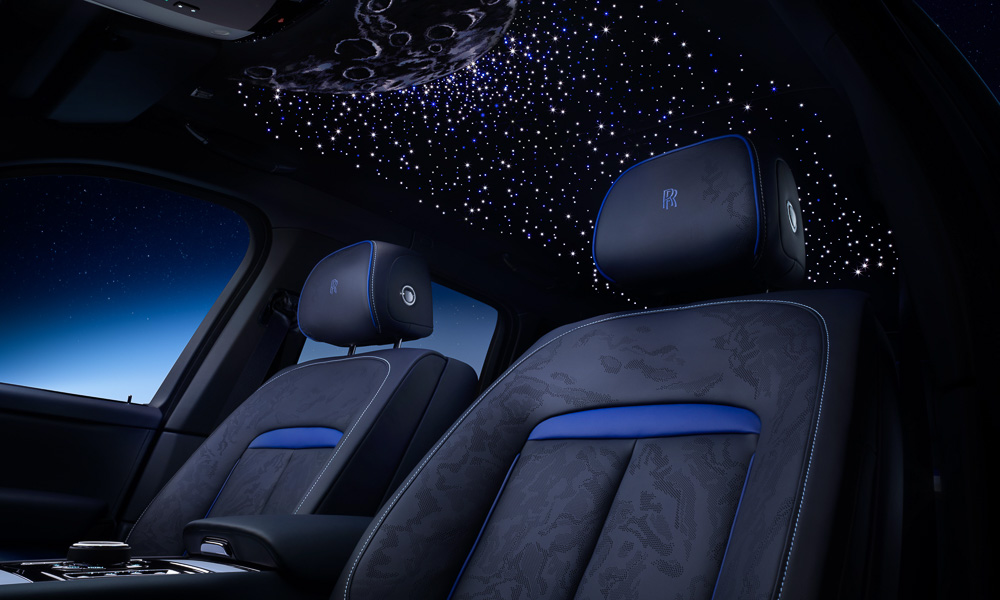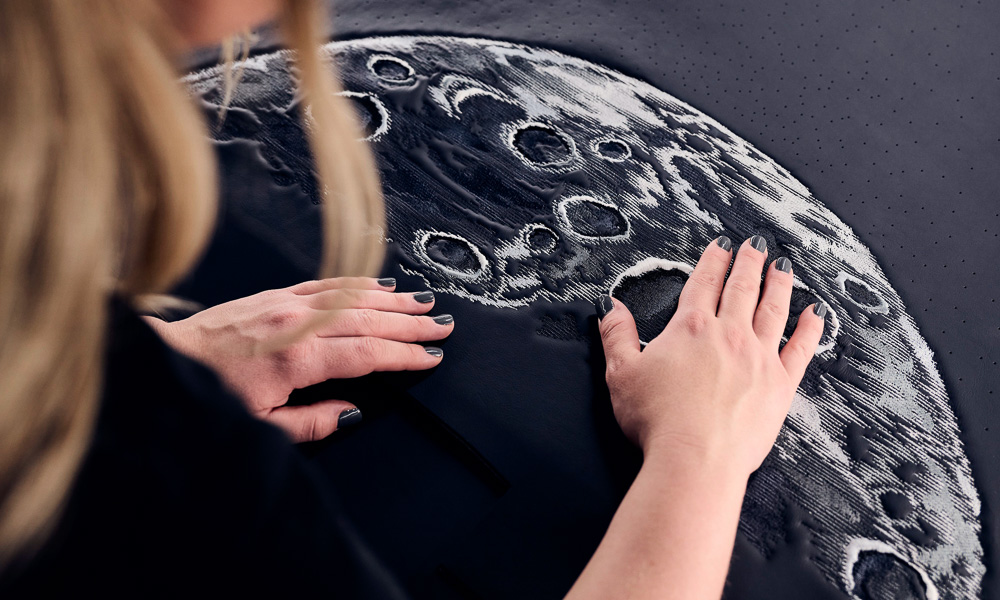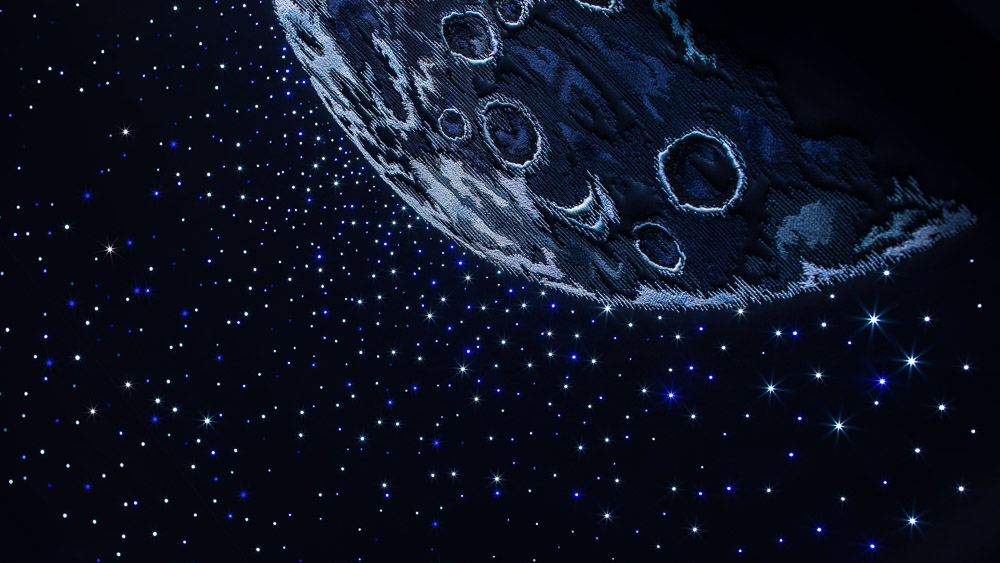 Once you are seated, you can look up and marvel at the pièce de résistance of this vehicle—the elaborate starlight headliner. Rather than just showing little light dots into the ceiling as in other cars, designers went a step further and created a unique edge-of-space headliner that now features intricate embroidery of the moon and the stars.
The embroidery is made of over 250,000 stitches and surrounded by 1,183 individually placed 'stars', of which 799 are white and 384 are blue. It's this sort of insane attention to detail that places Rolls-Royce vehicles above all other luxury marques, and fans of the brand seem to appreciate it.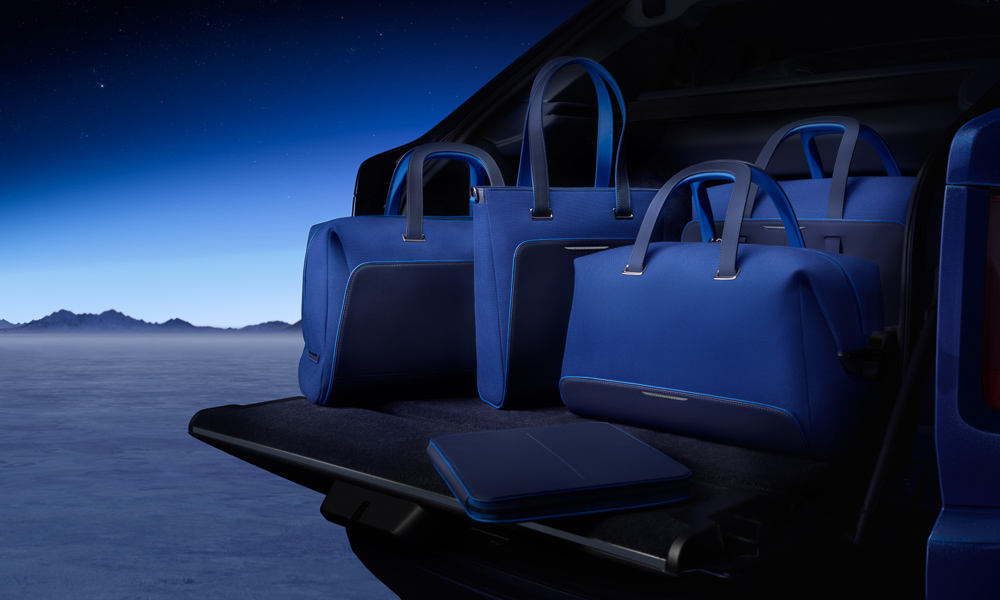 To round things off, buyers also get a unique luggage set in matching colors, and they can even ask for a 1:8 scale model of their car to show off at home or in the office. No word on the price for this machine, but it's bound to be out of this world. Not that it matters, though, as all 62 vehicles have already been spoken for.