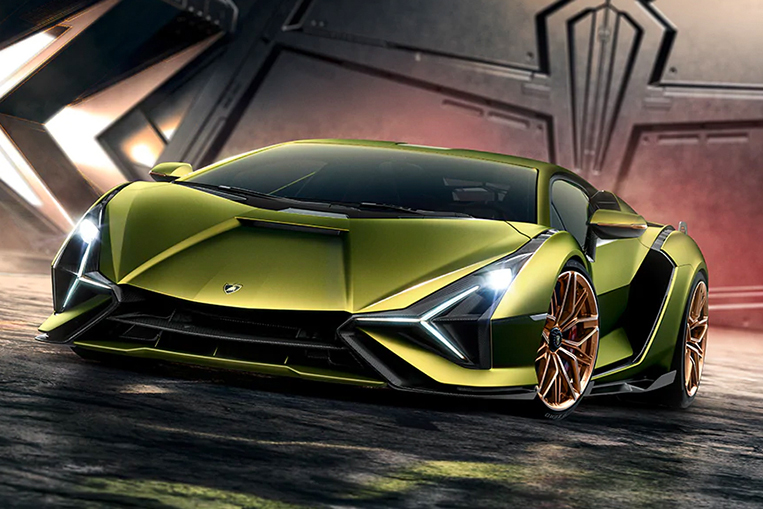 Lamborghini just took the wraps off its latest supercar, and blimey…it's a stunner! Called the Sián—which means "thunderbolt" in the dialect of the firm's home region—this new bull will try and live up to its name with the help of an almighty 6.5-liter V12 engine that now uses a mild hybrid setup to catapult the lucky owner toward the horizon even faster. Due to be presented to the world at the Frankfurt Motor Show this month, Sant'Agata Bolognese's newborn beast is also packed with high-tech ingredients to keep fans of the brand and owners of the car happy.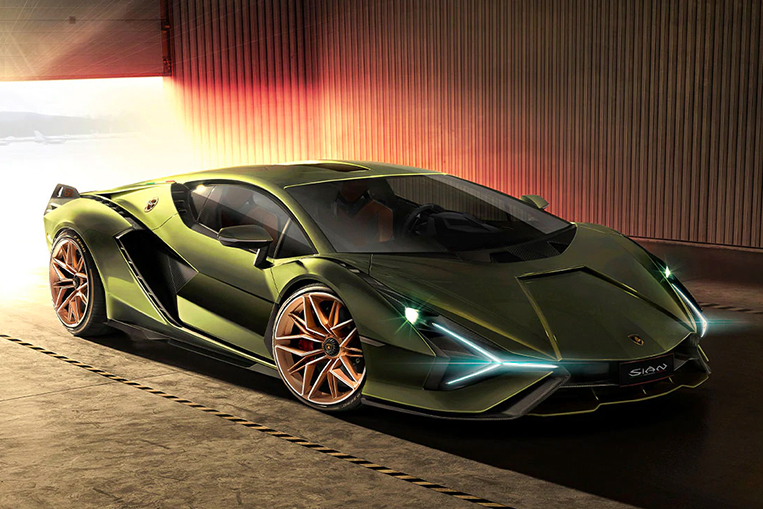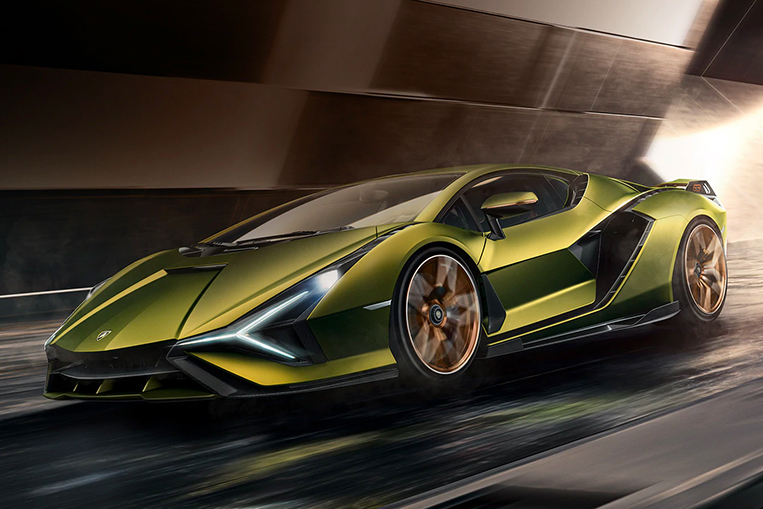 For starters, this Lambo will still sound like a real Lambo, even though it's now officially a hybrid vehicle. The press statement even specifically mentions that for the Italians, going semi-electric doesn't mean going silent. And the Sián is bound to turn heads when it roars down the road. The 6,498cc V12 unit itself produces the highest number of horses to ever come out of a Lamborghini engine at 785hp. On top of that, a 48V mild-hybrid system adds another 34hp by means of an electric motor that comes right out of the gearbox. The juice for that doesn't just come out of any old battery, but is instead supplied by a lithium-ion supercapacitor that the company claims can churn out three times as much power as a normal battery of the same size.
All in all, the Sián's hybrid system is rated at 819hp and 760Nm.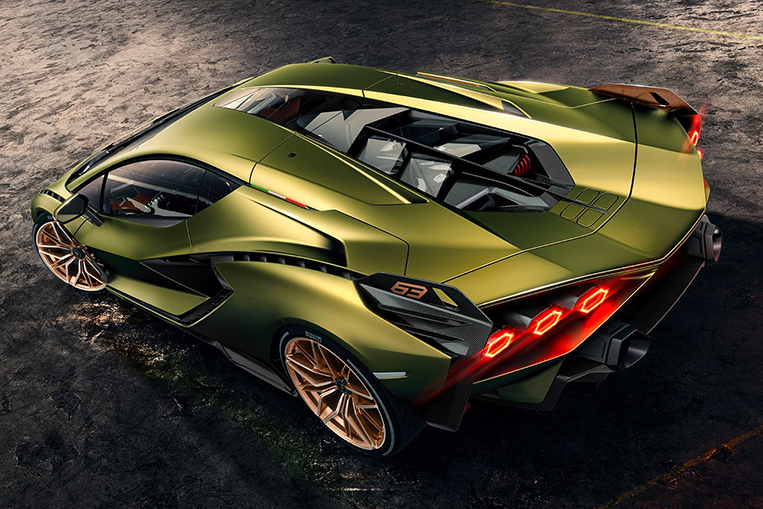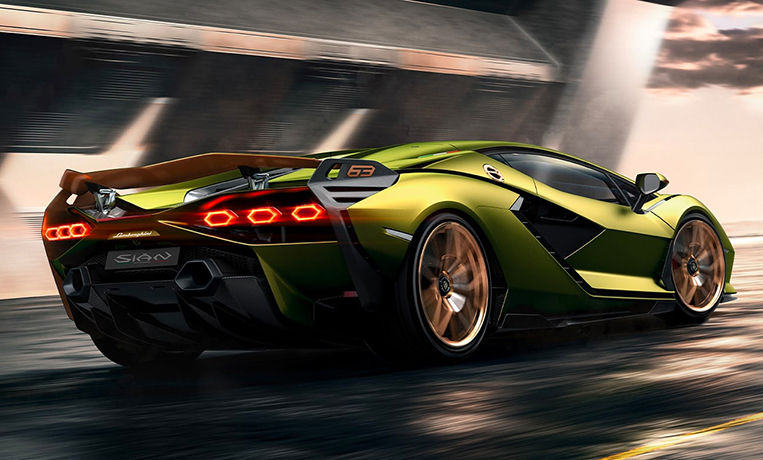 This explosion of power is sent to all four wheels through a seven-speed ISR (independent shifting rods) gearbox, and results in a 0-100km/h time of just 2.8 seconds, with the top speed set somewhere above the 350km/h mark. You won't have much time to take in the design if it flashes past you at that pace, but even while standing still the Sián looks fast and aggressive like other Lambos do. With a silhouette inspired by the Countach and a front influenced by the Terzo Millennio, this cruise missile unmistakably means business and gives us a glimpse of the future design language of the brand. Featuring a carbon-fiber monocoque body, it should also be light enough to have nimble handling, although the exact weight has not yet been disclosed.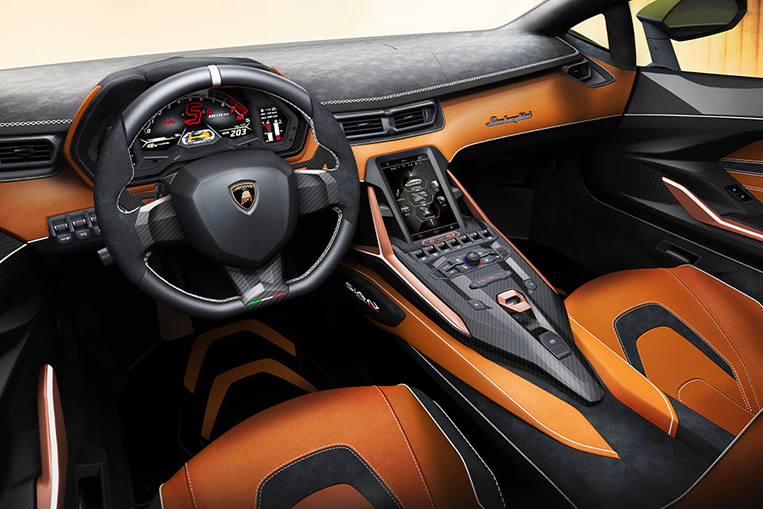 Rolling along on mighty 20-inch rims at the front and 21-inch ones at the back—with 255mm and 355mm tires fitted for proper traction—the lightning-fast Lambo promises to impress anyone lucky enough to be sitting inside of it. Not only can the cabin be customized with a myriad of different color-and-material combinations, but there's also a special new "touch and feel" leather on offer that apparently is especially pleasant to, er, touch.
Lamborghini hasn't revealed how much this car will cost, but we're sure its buyers won't care anyway. What we do know is that this will be produced in very limited numbers—63 units, to be exact. Oh, well…just another automobile to torture us in our dreams.