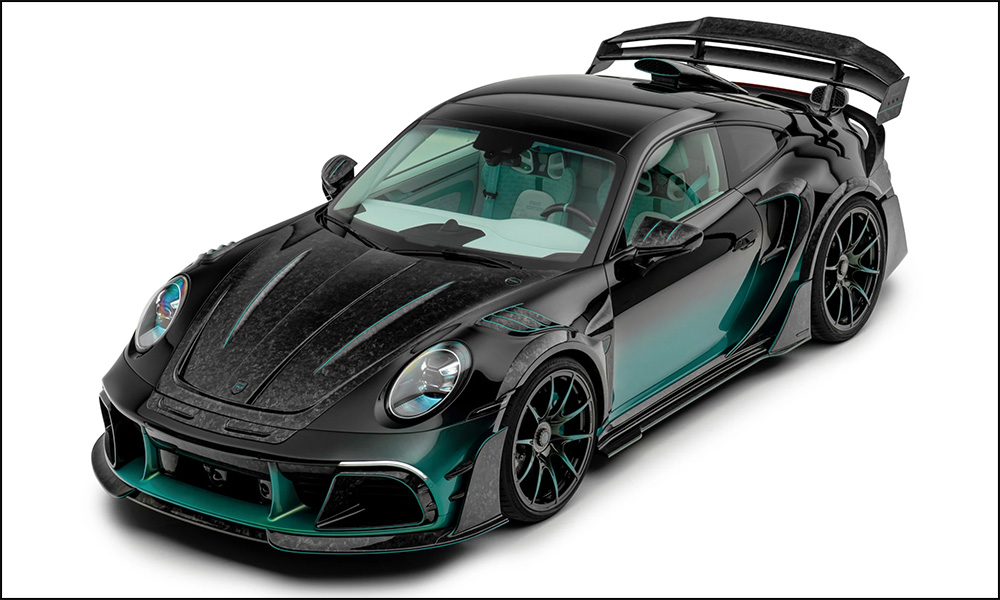 Some people buy a Porsche for the thrills, and some for the engineering. Others want one to become the center of attention, and those individuals can often be found in the showroom of the Germany-based tuning firm Mansory.
Famous for a certain style of modification that isn't to everyone's taste, founder Kourosh Mansory has carved out a lucrative niche catering to extroverts who like to combine luxury, speed, and plenty of bling. His newest offering started life as a Porsche 911 Turbo S before it turned into the P9LM Evo 900, a car that looks as loud as it sounds.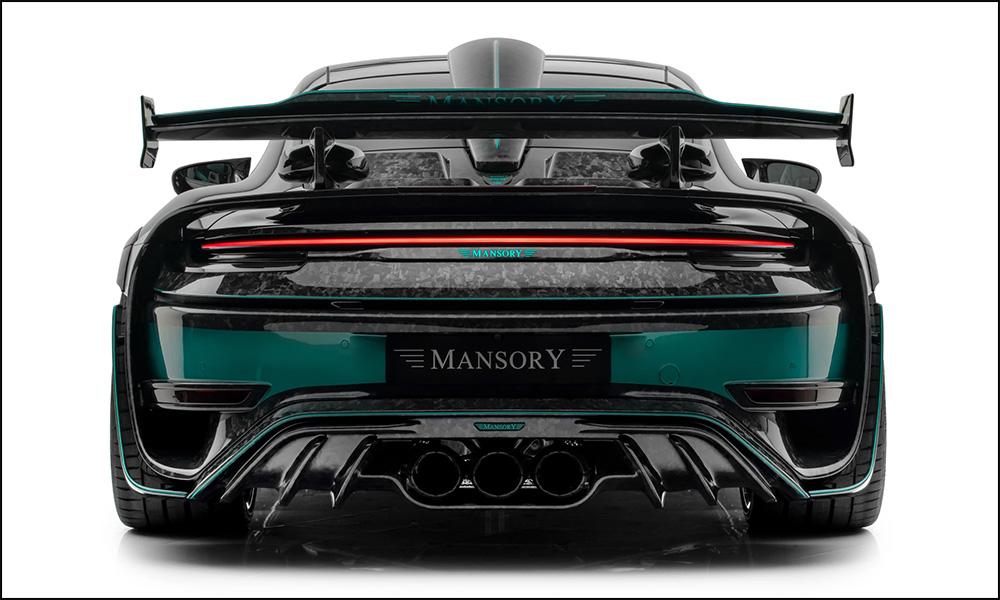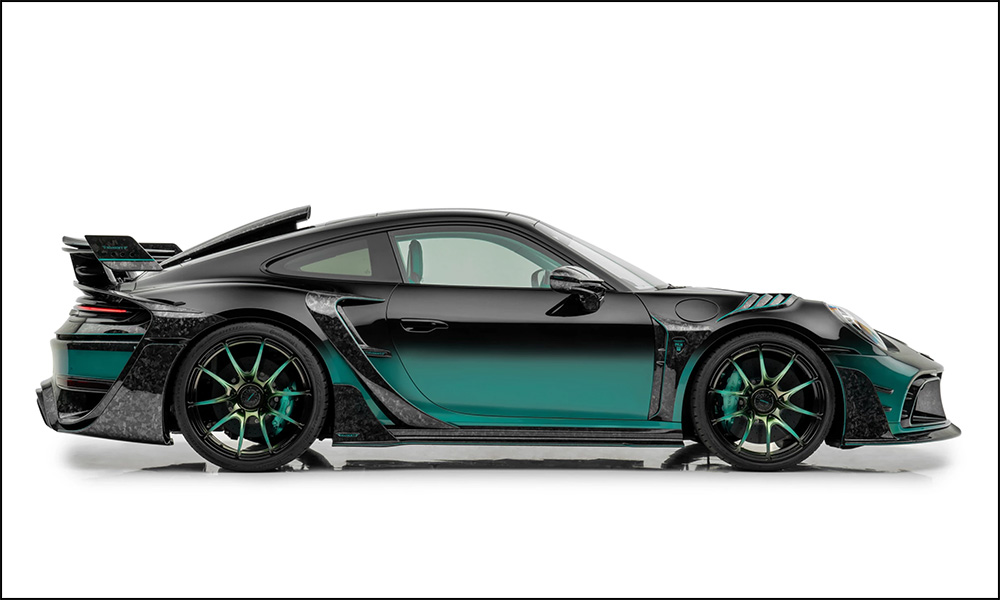 In case you're wondering, yes, the 900 stands for the number of horses Mansory managed to tickle out of the 3.8-liter biturbo six-banger, and they are joined by up to 1,050Nm. That's enough for a neck-breaking rapid sprint of 2.5 seconds from zero to 100km/h and a top speed of around 340km/h.
While rolling on 21- and 22-inch ultralight forged wheels dressed in appropriate rubber for the occasion, the chances that this machine goes unnoticed are near zero, regardless of the speed it's going at. Not only is it wrapped in a brand-new bodykit, but the same is also finished in Mansory-typical visible carbon fiber.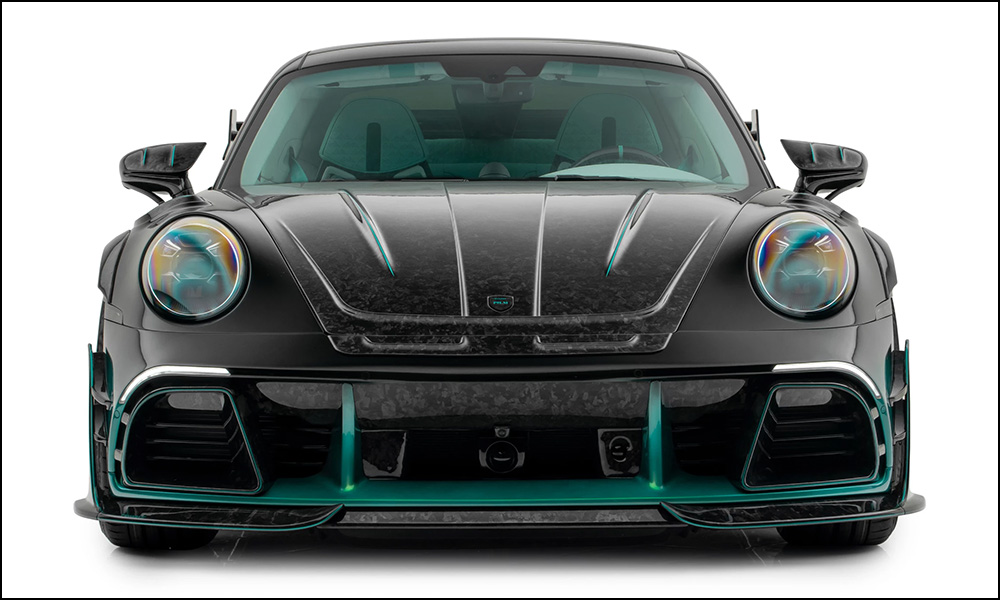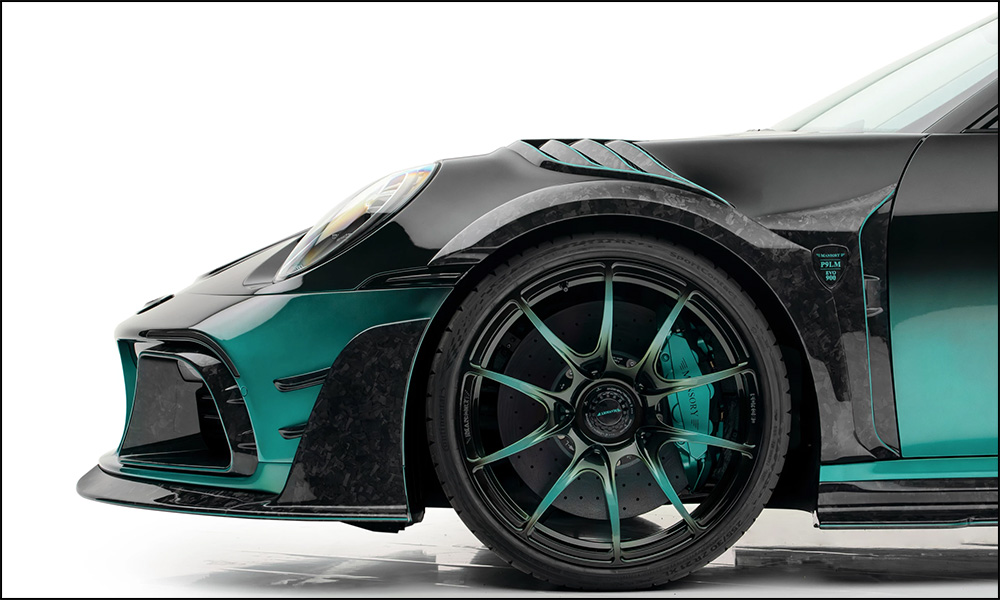 The kit includes a new front apron with bigger air intakes, a new hood, ventilation outlets in the wheel arches, larger rear air intakes, a new rear apron and diffuser, a retractable rear spoiler, and the pièce de résistance: an additional air intake scoop that now thrones above the rear of the machine.
Of course, the inside can also be customized to the buyer's wishes, and the show car is sporting a full-leather ensemble finished in white and turquoise. It seems that almost any surface that could possibly be covered in cowhide is now adorned with the material, including the floor.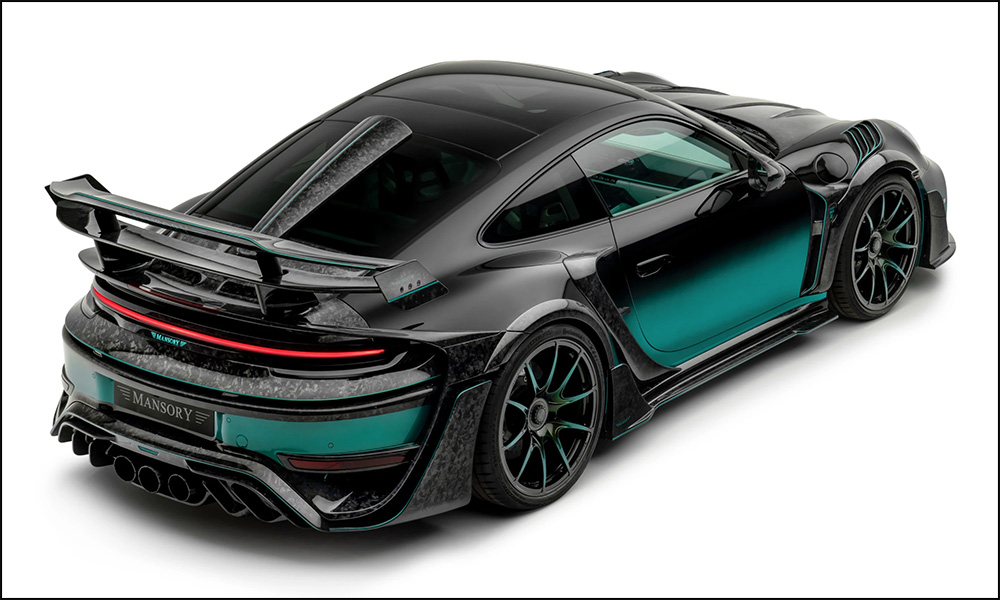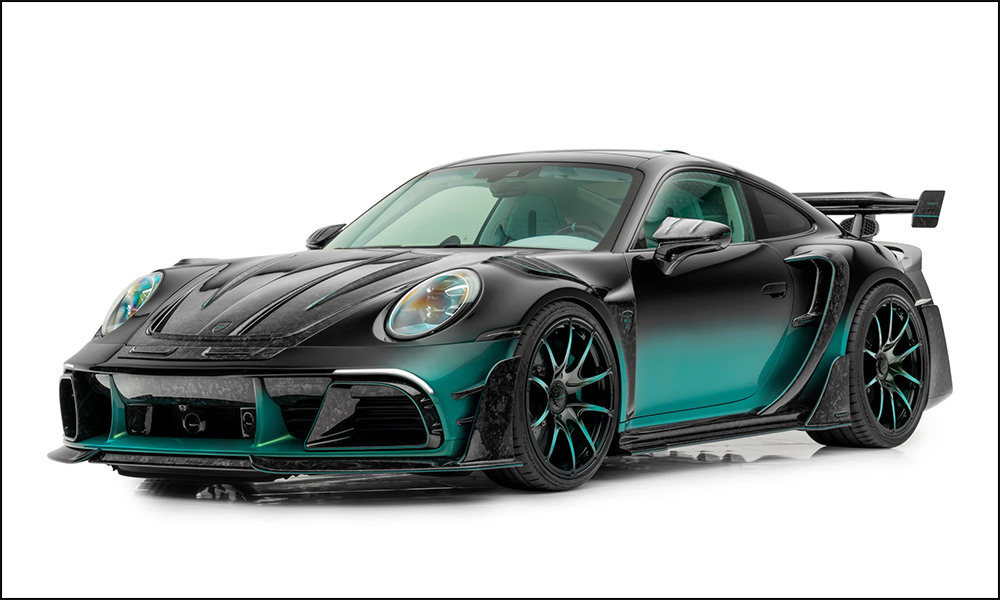 The rest is—you guessed it—finished in more carbon fiber. Loads of Mansory logos everywhere make sure you never forget who created this beast, and according to the firm, there will only ever be 10 of these machines.
The price? There's no word yet for mere mortals who just write about it. It's safe to say the numbers will be as eye-watering as the car itself—at least if you ask some people.