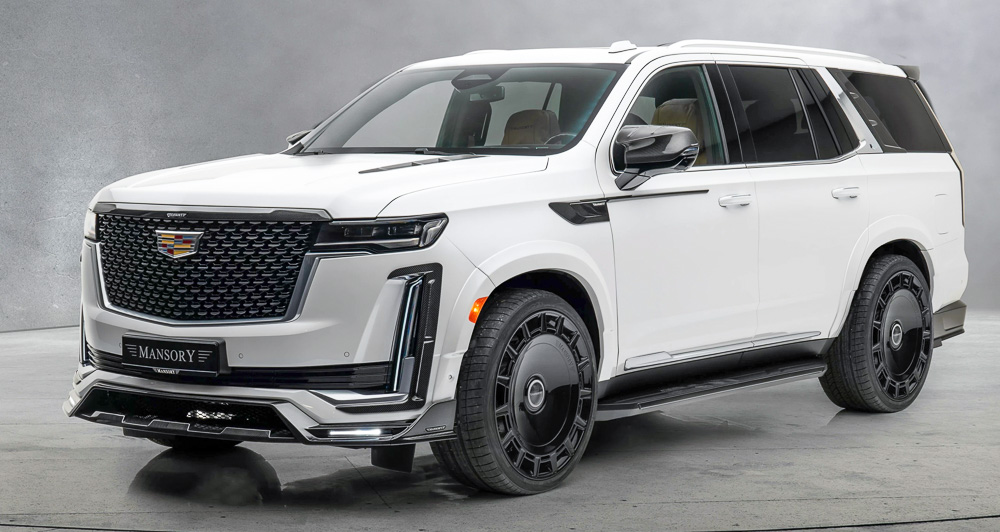 When it comes to describing what Mansory does to cars, the firm shuns the term "tuning" and prefers to speak of "refinement." You know, in the same way that a plastic surgeon could utilize a sledgehammer to refine your face, or a chef might use a Carolina Reaper to refine your bulalo—it's not to everyone's taste but will certainly make you stand out and get some strong reactions.
The latest case in point: the Mansory Escalade. Cadillac's house-sized SUV isn't exactly a car for introverts to begin with, but the version the German tuner is offering adds a new level of look-at-me-ness to the behemoth.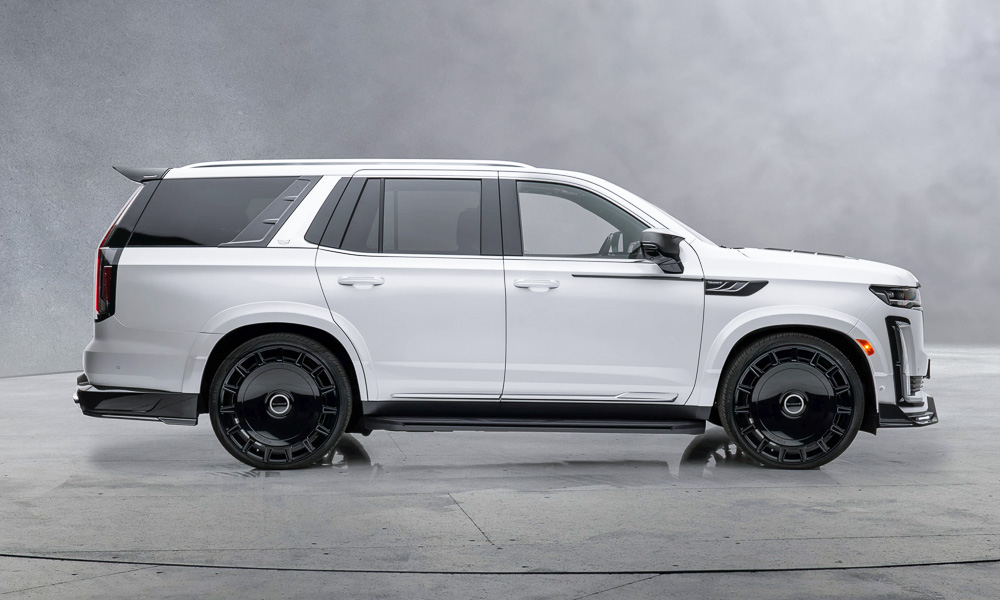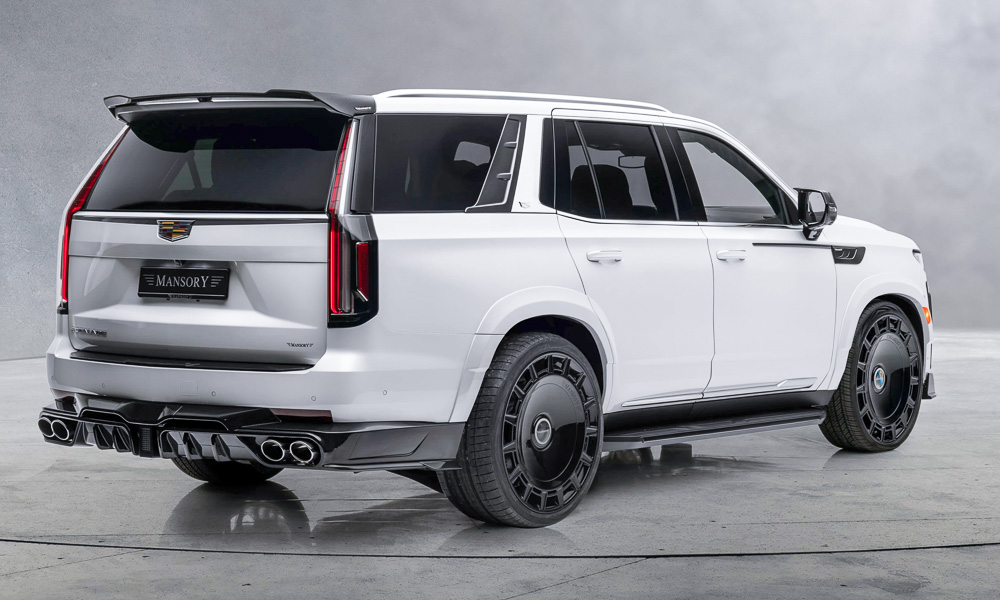 Rolling along on gigantic 26-inch alloys, this SUV is designed to stand out. If you don't see it coming, then you'll certainly hear it thanks to a new high-performance exhaust system and a 6.2-liter V8 that had its power upped to 461hp and torque to 650Nm. A further power upgrade is currently being prepared should you wish to move your studio apartment on wheels with added haste.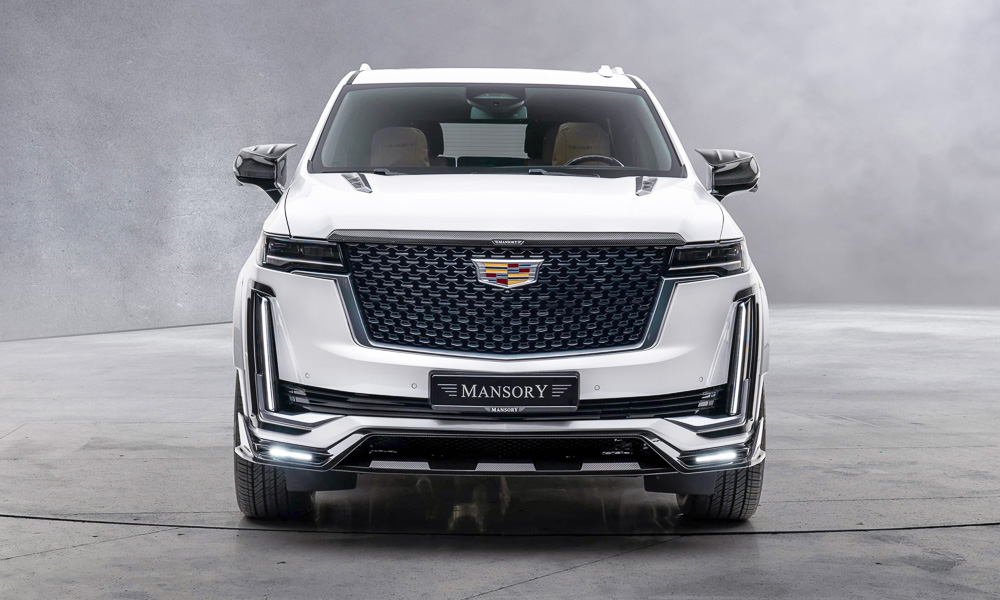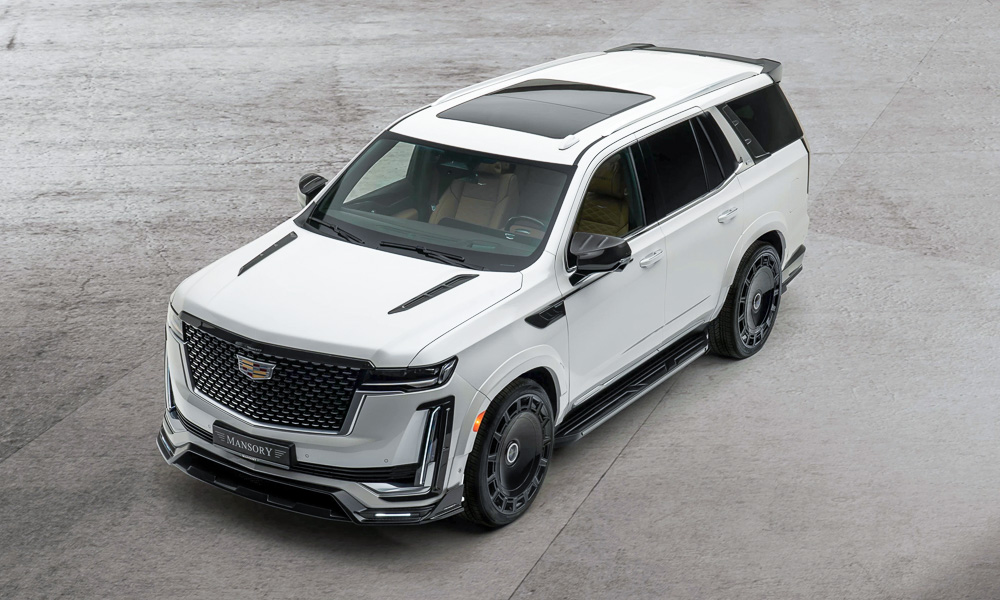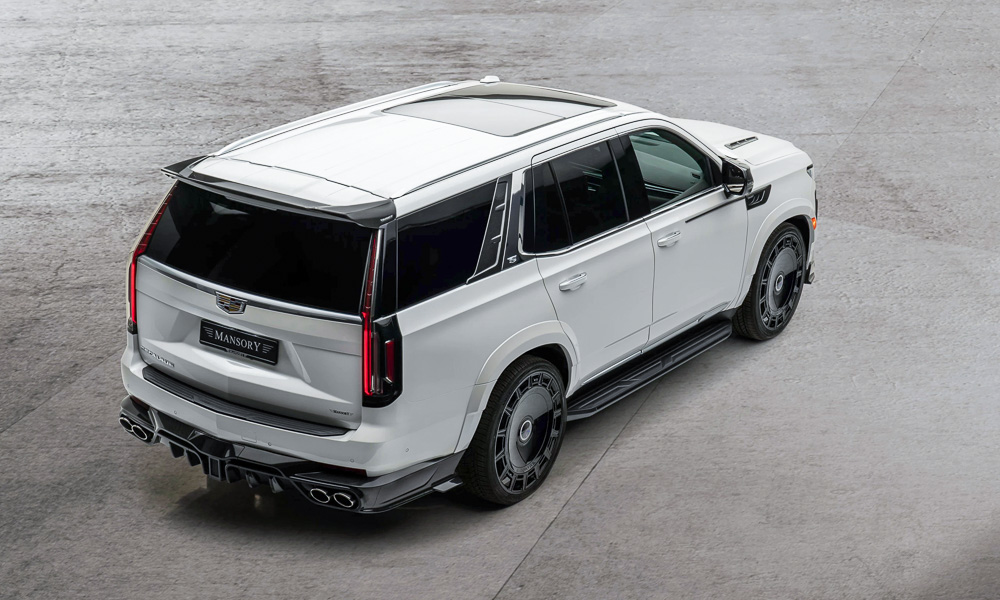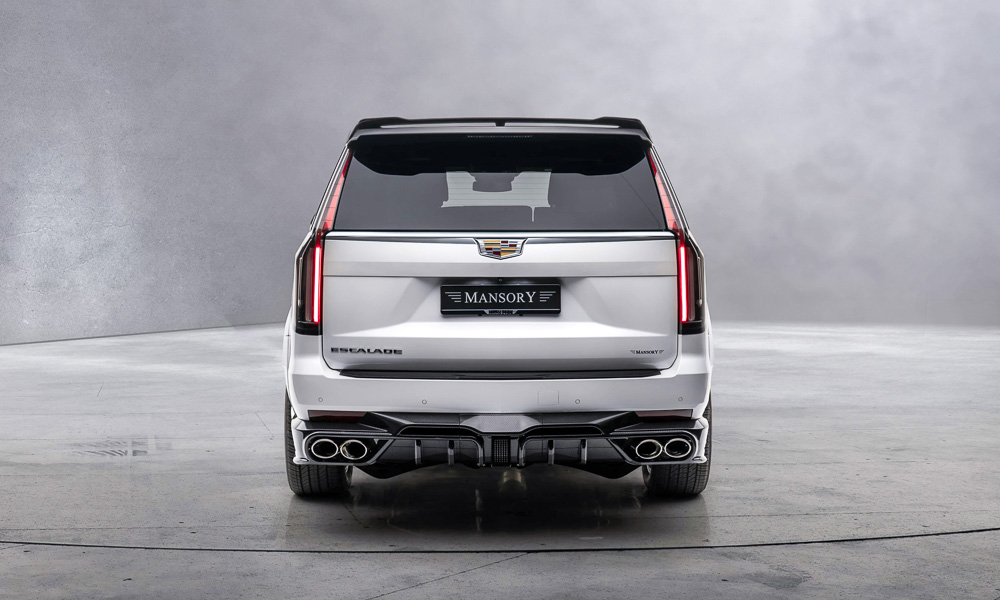 This Mansory creation wouldn't be complete without adding carbon fiber, whereby the firm has used the material quite sparingly—at least compared to other creations it unleashed on the world before.
There's a new front lip and front splitter, a rear diffuser with optional racing brake light, a grille bar and hood vents, and some new mirrors and fender extensions because—clearly—the Escalade isn't wide enough in standard trim. A roof spoiler rounds off the exterior package.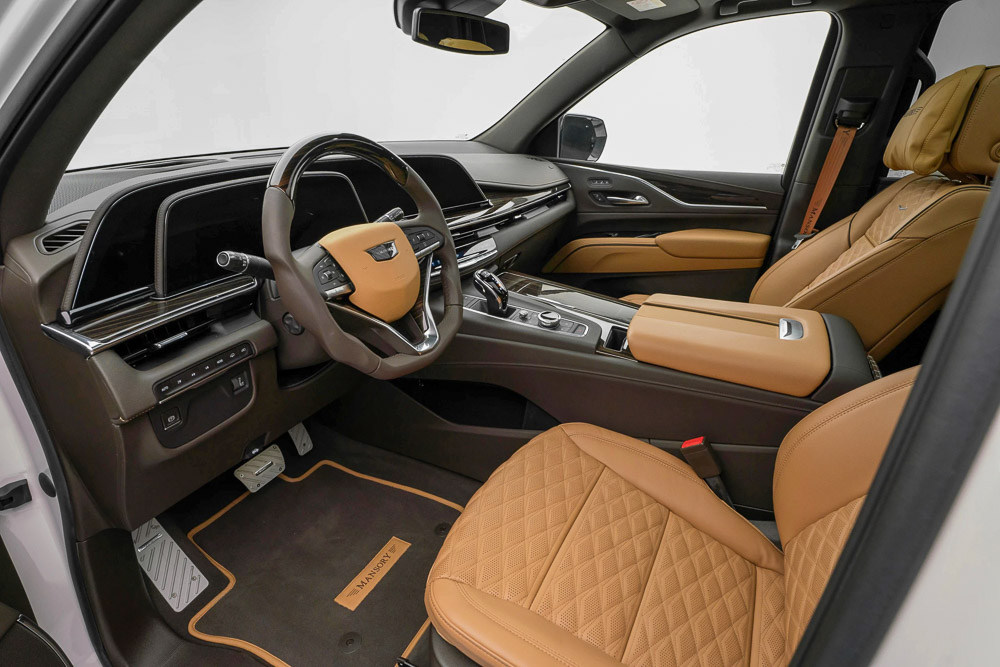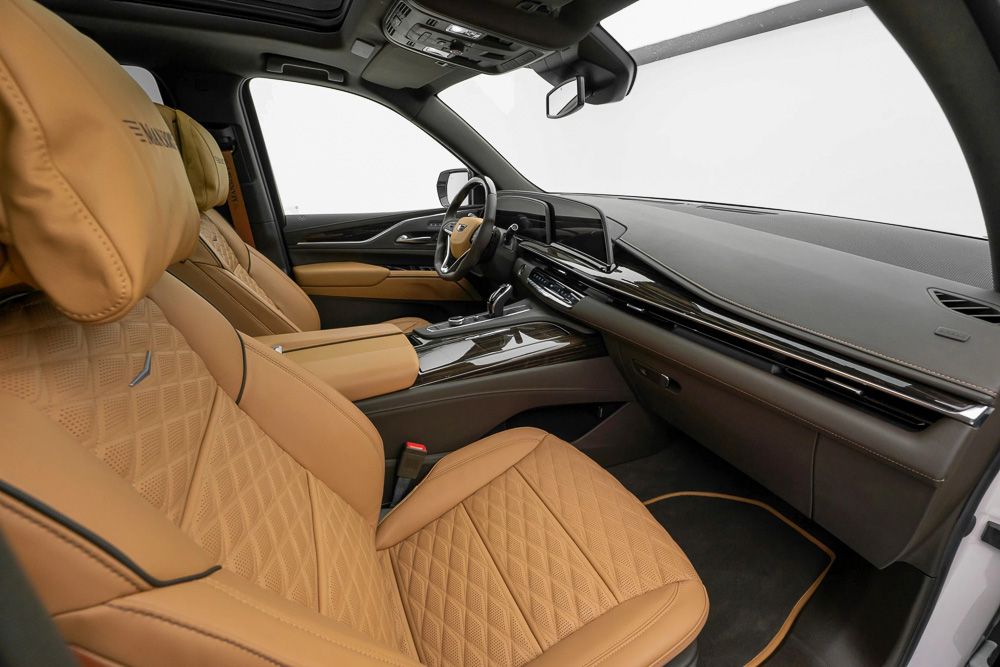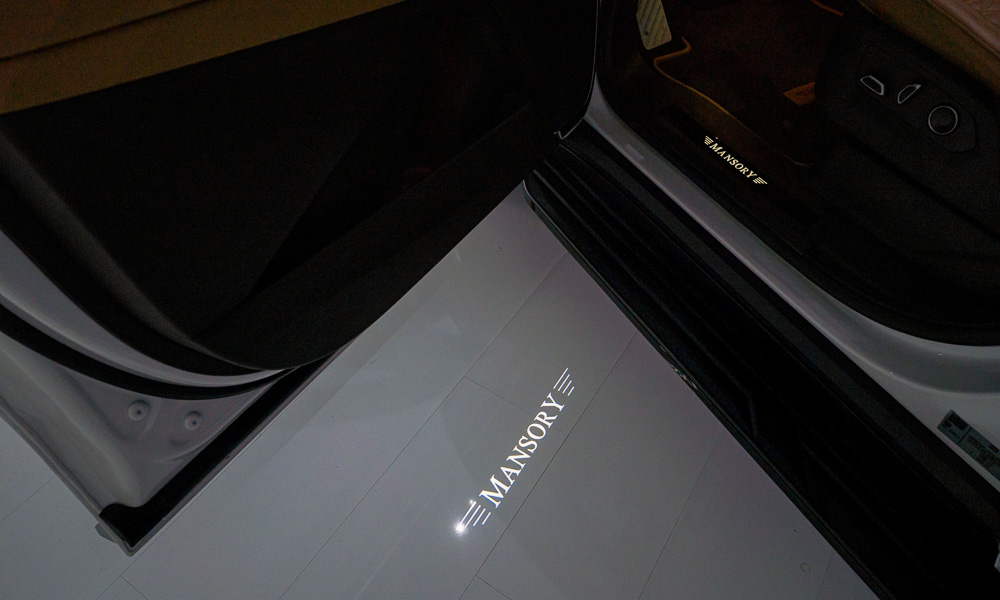 Inside, the factory trim can be replaced with pretty much anything your heart desires and your wallet can pay for. There's a new Mansory sport steering wheel that can be had in various leather, carbon, and wood combinations, a complete interior retrim in various types of leather, and even a trunk trimmed in cowhide.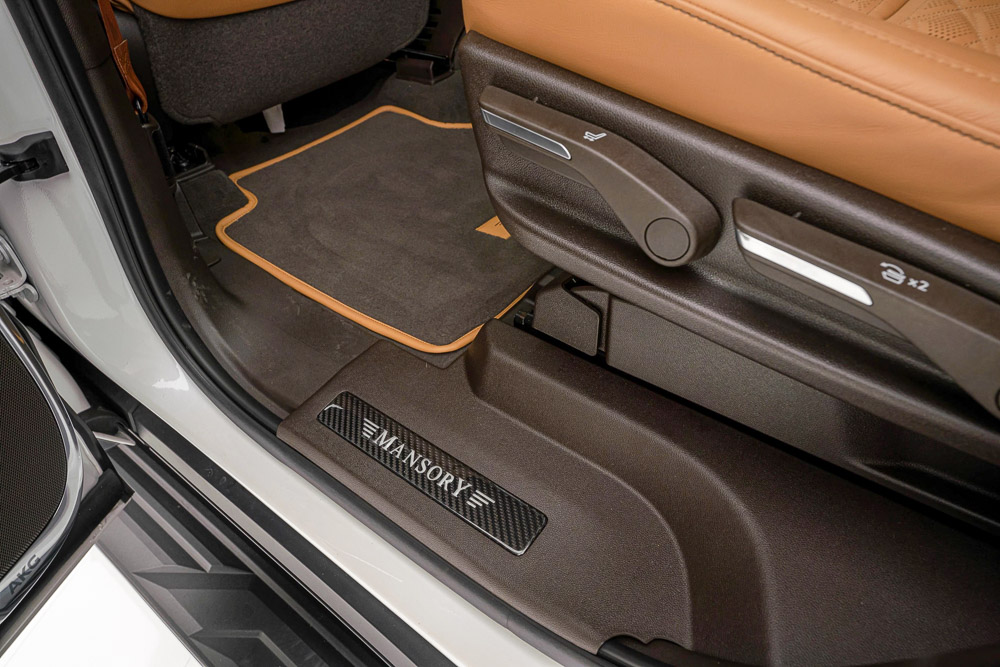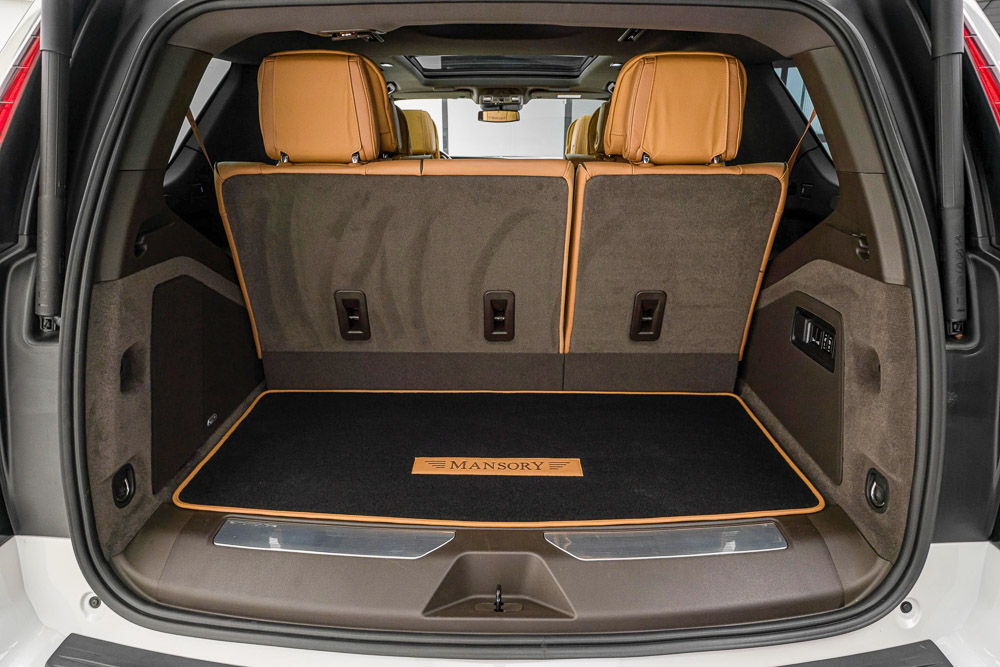 A starlight headliner can also be added to the cabin, and accents like new pedals and entrance panels with Mansory logos complete the look. The company hasn't revealed the price of this beast yet, but it's safe to assume it will be slightly more than the $80,000 (P4.48 million) you have to fork out for a standard Caddy.